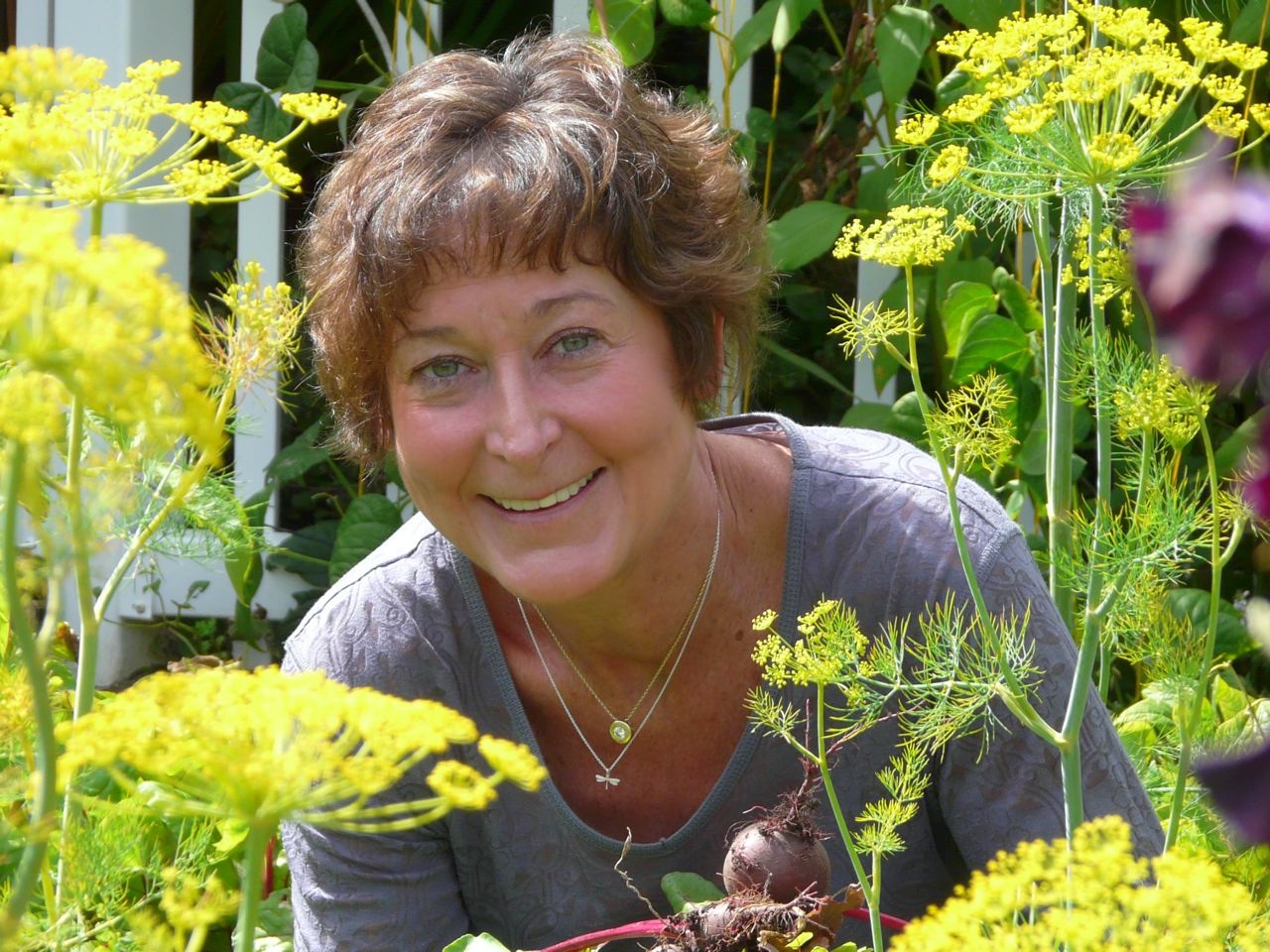 Kathy Dana is a member of the Wednesday morning feedback class. She wrote this piece in response to the prompt, "Tell me about all the things a mouth can do."
A mouth can feed a body or starve it, spit out venom or soothing words to heal. A mouth can kiss lavish kisses, lick a wound, savor the juiciness of life or fiercely bite. The power of a mouth is underestimated; it can wield life or death to body or soul.
A mouth can tell a story that needs to be heard. It is our connection to the world, it is a pathway for the voice from deep within to express our truth. A mouth can comfort, love, support; soothe another with gentle loving kindness like the softest piece of silk swept over an aching tired soul or it can slash through another being like a swiftly wielded machete leaving the bloodshed for someone else to clean up.
A mouth can taste the saltiness of tears, the sweetness of a lover's lips; feel the grit of sand or spew out the grittiness of a hardened aching heart. A mouth can preach, belittle, betray. It can never take back what has been spoken or repair the damage it has caused.
A mouth is a reflection of its owner with the lines and shape it has taken on after years of being used in some particular way. A mouth always tells its own story. Even when it's owner tries to hide the truth, the mouth cannot help but spill it out; maybe with the slightest tug at the corners, a wry smile, a pout, a quivering lip ever so slight or a tight seal, trembling muscles along the jawline revealing the tightly clenched teeth inside; explosive emotions being shoved deep down.
A mouth can only lie with words. It reveals our truth and sustains us no matter what that truth may be. A mouth is a beautiful and powerful gift...use with care!
Kathy says: After spending 32 years in the dental field, I spent the last year training to become a massage therapist. I am happy to be a beginner in Laura's Wednesday writing group where I hope to find my voice and enjoy the creative side of life again! Laura's class provides a safe place to start to explore that world-I love it!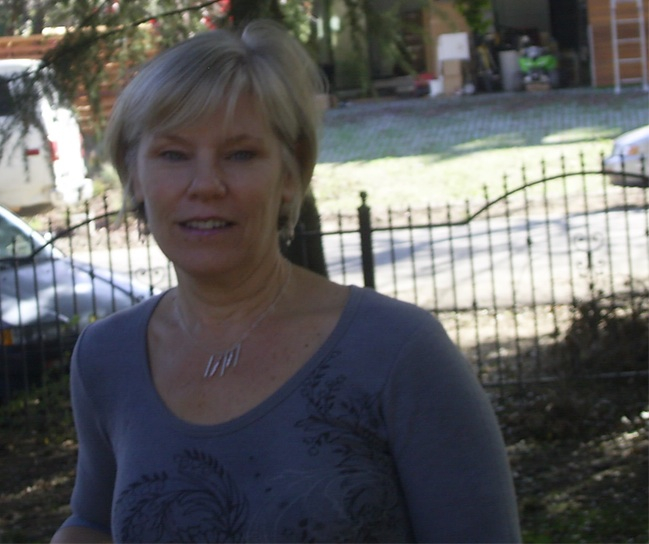 Becky Wecks is a member of the Friday morning feedback class. She is writing a memoir about her experiences with an amazing, unusual old woman that Becky helped care for until her death.
Becky wrote this piece in response to a writing prompt I borrowed from Deena Metzger's excellent book Writing for Your Life. This was the version I gave in class: "Imagine that the dream police have come to wipe out your memory. Everything you do not write down in the next ten minutes will be lost to you. Everything you want to save, to remember, write it down now. Go, you have ten minutes."
Here is Becky's response:
I love laughter. I love tears. I love the stuff in life that's happening beneath the surface. I love the twinkle in someone's eye when they own a secret joke. I love the look of love a mother has for her child--the goofy adoration between new lovers. I love old people who can still tell a good joke--who can laugh at old age and death--who aren't afraid of being old. I love smells--the smells of good food--the smells of nature--trees, dirt, rotting seaweed, salt water. I love mountains and desert and I love the sea. I love the sound of children playing--the chatter of a child who knows how to play alone.
I love men who don't make you feel stupid--men who know how to love someone beside themselves. I love fat laughing Buddha--nuns and monks wearing saffron robes, bald and smiling and beautiful. I love the smell of candles and incense and tuberoses. I love strong black coffee and soft pillows, quiet mornings, blank journal pages and Pilot G-2 pens with lots of spare cartridges. I love books, stories, fairy tales and romance and true crime and drama--historical fiction, memoirs, biographies and fantasy. I love Dumbledore and Gandalf, hobbits and pipe smoke--brandy and cigars and big wide bare feet.
I love men with big shoulders and wide backs--strong arms that can wrap all the way around. I love my kids. I love their laughter and their stories. I love the people they love. I love them thoroughly. I love all the joy they gave me when they were little. I love chubby arms around my neck, soft round cheeks pressed against my face, the warm weight of a child on my lap. I love reading stories out loud. I love being read to. I love movies that make me laugh and cry and dream.
Read more...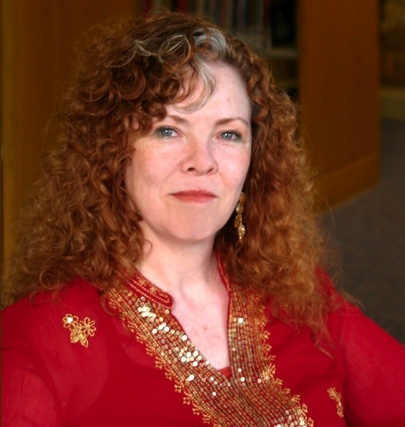 Deborah Fruchey attended the Memory to Memoir retreat and recently completed the first year-long memoir intensive. She brought this introduction to her memoir to our last class, her final piece to share with the group. I thought it was a fabulous description of the memoir writing process, as well an excellent piece of writing.
This isn't exactly what happened.
No story ever is.
The first thing you do when you start to tell a story is to chop most of it off. You pick a beginning, dismissing everything it took to get there. Start with a baby. How can you understand that baby without knowing anything about her parents and their conditions? But you can't really measure those parents without their own parents and their culture, and the culture cannot be understood without its history, back to the first human migrations to Europe, tracing the origins in Africa, through the fragile start of life on earth, and so on back to the big bang. Every life story starts much too late to be intelligible.
Then within the scope of one life, there are all the things you leave out on purpose. The boring things, the crude things: waiting in line, picking pimples. And there are things you omit for effect, as if it were background noise in a room where a desperate conversation is going on.
Read more...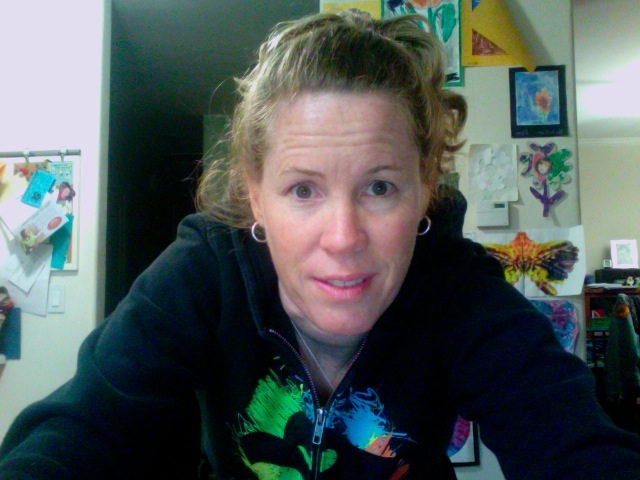 Jodi Richardson is a member of the Thursday morning feedback class. She's attended the Memory to Memoir retreat and was an inaugural member of the first yearlong Memory to Memoir Intensive. Jodi is working on a memoir about supporting her best friend through cancer.
Before becoming a parent, Jodi was a junior high teacher for "at risk" kids. She finds being a mother even more challenging.
When she read this piece about her son in a class recently, I asked if I could publish it. I think it's a critical subject and I really admire Jodi's courage in writing it and letting me post it here.
The principal at my son's school and I are on a first name basis and it's not because I am the president of the PTA. No, it's because my son is a bully. I wonder whether other parents, parents of non-bullies have ever given much thought to my position.
I choose to bravely volunteer at the school, hoping I won't run into my son sitting in the office, waiting to see the principal. For now it is an unwritten rule that I not help in his class or drive on his field trips. That only makes things worse. But I still volunteer at school. Maybe a part of me being there is to quell any rumors that I don't care, that I'm not trying.
Last year, after a volunteer shift, I saw another fourth grade parent in the parking lot. Recently his children had received some of my son's negative attention.

"Hey Bill…I'm Timmy's Mom."

"I know who you are…"

Maybe I should have taken the verbal cue and retreated, but running away or ignoring a circumstance offers no solutions.

Read more...