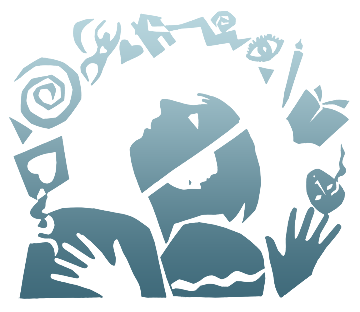 Join Me for a Powerful, Productive Work Weekend
Friday, August 3rd - Sunday, August 5th, 2012
A Private Home in Santa Cruz, CA
Overlooking the Pacific Ocean
The last weekend in January, eleven writers gathered with Laura at a beautiful home near the beach in Santa Cruz. Included in our group were memoir writers, short story writers, novelists, and an aspiring screen writer. One woman was even writing a book about Leonbergers, a rare dog breed. Our group was diverse, including a technical writer, a published author, people deep into their a specific project and those just beginning. But everyone had one thing is common: a great hunger to write and the desire to have sacred, uninterrupted time to dive deeply into the work of their choosing.
Friday night, as each writer arrived, she (or he) staked out their territory--a comfortable couch, a cushy chair, a desk, one end of a big rambling table--and unloaded their notebooks, laptops, books and research materials. One woman even brought her big desktop computer.
We nibbled on chocolate and almonds, dates and popcorn, and sipped tea as we gathering into our opening circle. One at a time, participants outlined their projects and specific goals for the weekend. I asked questions, prodded a little, and made suggestions. Before we left our circle, people signed up for individual consultation sessions with me.
Within an hour of arriving, everyone was deeply engrossed at their work station and the silence that filled the house was rich with creative fervor. A few people slipped me pieces they wanted me to edit. So I found a corner to work in, and an hour later, when I got up to stretch my legs, and grab more chocolate, the environment was calm and focused, electric with promise of words.
Saturday morning, people arrived early, grabbed a handful of dried fruit or some cheese, a cup of coffee or some tea, and settled back into their work spaces. One by one, each writer came in for a private consultation with me. In one session, I edited a page and taught the writer how he could create more vivid, rich characterizations. With another, we agreed upon a deadline for moving an almost finished book into production. A third writer wanted to discuss the viability of the plot for her novel. A fourth wanted me brainstorm ways to create the time and space to complete her memoir in the midst of a full time job, parenting and myriad obligations.
People worked steadily all afternoon. Some went on walks or grabbed a bite to eat. We broke for a catered dinner at six, and afterwards, we checked in as a full group, and then people signed up for time to read to the group. People read excerpts of work in progress and got feedback from the group--exactly the kind of feedback they requested.
Sunday morning, people dove into fresh coffee and leftover fruit salad and then moved directly back into work. By our third day together, the depth of concentration and focus was electric. After lunch, we spent the afternoon, once again, sharing work, feedback and encouragement, finally setting goals for where we were going next with our work, once the retreat was over.
Here's a sampling of what some of the participants had to say:
"This weekend was exactly the jumpstart I needed. Having this time away from all my obligations was perfect. I wrote 25 new pages and made some really important decisions about my book. I gained new clarity and the momentum I need to continue. Thank you!"
--Cooper Gallegos, author of The Waterhauler
"The time, space and safety I experienced at this retreat were gifts beyond measure. I felt safe, nurtured and valued the whole time."
--Caroline Bliss-Isberg
"Thank you for creating a very secure environment where my goals were my own. There was no pressure, just a nurturing, warm, and encouraging environment. Everyone was kind, supportive, talented and funny. I got exactly what I needed."
--Simi Monheit
"The space you hold, the environment you create, the trust you build, and the community you create are always incredibly productive for me. I valued the peace and quiet, the escape from my day-to-day life, the flexibility of the schedule, and the specific suggestions I got from you."
--Veronica Robinson
"The retreat was powerful. The energy of twelve focused writers buzzed throughout the entire weekend. It was uplifting and productive."
--Kathy Dana
"I have stories I don't share because of the demons that come up with them. The space created by the retreat gave me the safety to be able to write the truth."
--Melinda Iuster
"The prompts Laura gave me yesterday opened up a whole new level of my writing. I'm delighted with the outcome."
--Meredith Born
"I hoped to jumpstart my writing by shutting out daily demands and I looked forward to the opportunity to hear from a group of wonderful writers. I got what I expected and then some."
--Barbara Levitt
"Being here helped me believe I am a writer and that I can really write."
--Simi Monheit
So Why Don't You Join Us?
If you keep promising yourself you're going to dig deeper into your writing project, but can't seem to make the time or find the focus, this may be the perfect opportunity for you.
If you answered yes to any of these questions, this work weekend will provide you with the conditions to work, to dive deep into your material, and to have long stretches to focus without interruptions or the distractions of daily life and daily obligations.
There will be abundant time to work in silence--to sort through dozens of old notebooks looking for themes, to rewrite that story or redraft that piece of memoir you've been meaning to get to, to outline a broader framework for a large piece of work, to carry a piece all the way through to completion.
What most writers lack is time--and this weekend will give you that time. I will also provide you with something else you can't find at home: the opportunity for real concentration in an environment where everyone around you is wholly focused on writing, and nothing but writing.
You will also have the opportunity for a one-on-one consultation with me--or to have me edit some of your work on site.
This weekend is a non-residential, commuter retreat and will be held at a private home. Some overnight accommodations will be available at an additional cost.
Join me the next time!
Friday, August 3rd--Sunday, August 5th
Friday: 6:30-9:30 PM
Saturday: 9:00 AM to 9:00 PM (with a walking break in the afternoon)
Sunday: 9:00 AM to 5:00 PM
Limited to 12 participants
Cost: $300
I create the conditions; you do the work.
"I learned that I really do want to write, to perfect the craft, to touch what is human in every person and most importantly, to never be afraid of my own depth. I have earned it and it is beautiful. It is who I am."
--Kathy Dana
If you're interested, drop me an email and I'll send you the details. This retreat is more than half booked, so don't delay.

"Laura creates a safe and sacred environment that gave me permission to move beyond my edges, jump-starting my process and nudging me forward into the next level of my writing."
--Susan Dorf
In the spirit of healing,



Laura Davis
Contact me online or call at 831-464-9517.
For information on Laura's monthly Memory to Memoir Intensive, click here.
For information on Laura's annual weeklong writing retreat, click here.
For information on Laura's weekly writing groups, click here.
To learn about Laura's editing and coaching services, click here.