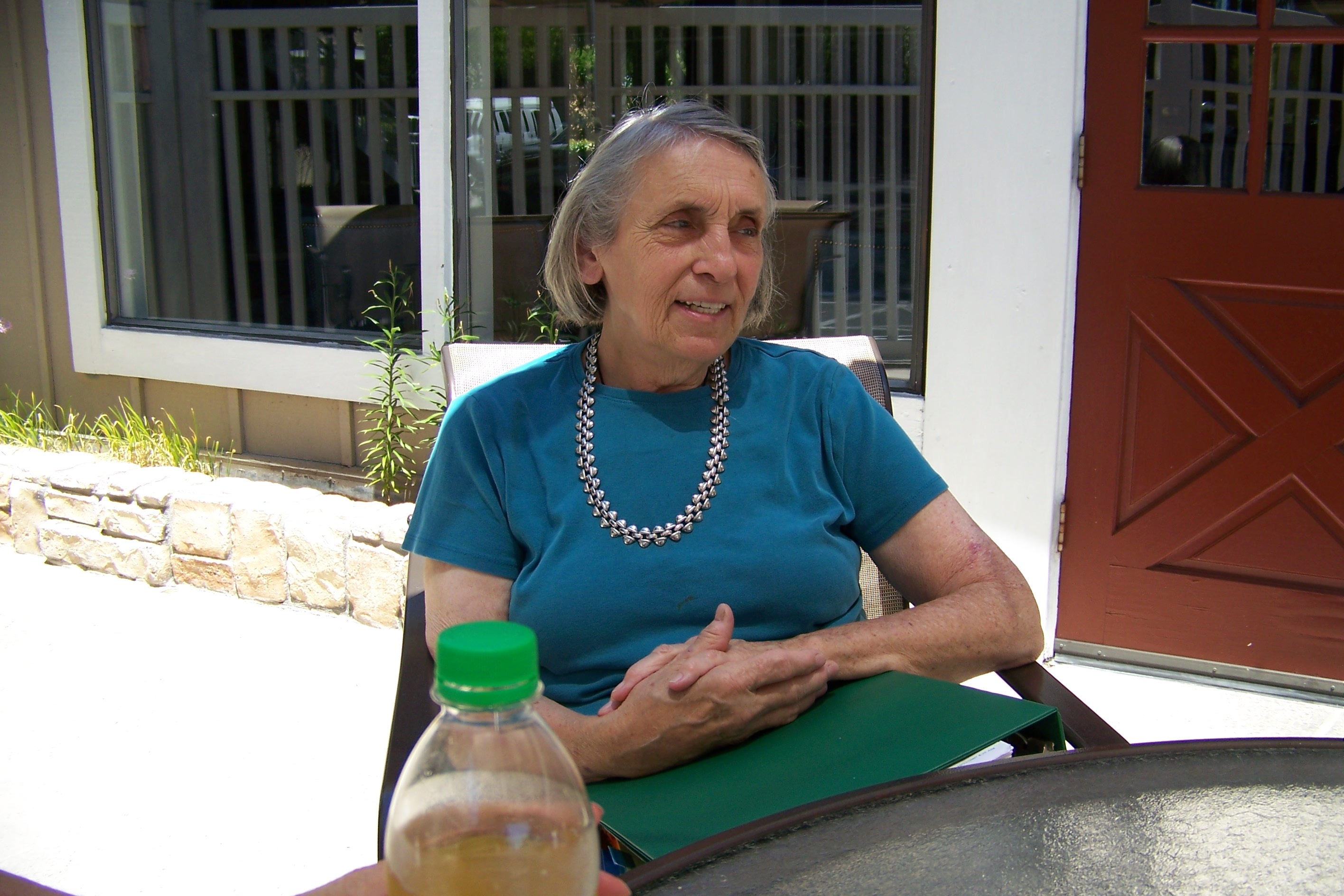 The Friday morning feedback class had the great pleasure of Beverly Boyd's company through the fall of this past year. She wrote this piece in response to a prompt that began, "I prefer."
I prefer simple things. I like food you can taste: food that's not cluttered up with the latest exotic flavor idea. It may be delicious and I enjoy it, but that happened to plain?
It's hard to find plain potato chips anymore amid the barbecue, sour cream and chives, cheddar cheese, vinegar and salt, and honey Dijon varieties. You know, sometimes I want to be able to taste the dip!
And then there's crinkle cut, old fashioned, and triangle; corn chips, carrot chips, beet chips, mixed vegetable chips, taro chips — all in four different brands! Finally somewhere in the middle of the fifty-foot long aisle, there it is — good old comfy Lay's plain chips — not baked, or unsalted — just plain thin-cut, fried in oil potato chips.
Once in a while I want a plain rice cake, one I can taste the hummus on, without tiny seeds that stick between my teeth.
I saw a Hostess driver at the 7-11 and she confirmed that Hostess has in fact discontinued the plain mini donuts in the six-pack that I longingly look for when I want a snack. But take heart: Nob Hill Grocery still has them in its store brand! I think I'll stock up for my next road trip!
And what has happened to mustard? We used to have one jar. It was bright yellow and probably made with whatever yellow dye is believed to cut your life short by a couple of months. I will admit stone ground mustard is an improvement. We have at least four kinds of mustard in our refrigerator. I prefer stone ground and I would be happy with only that one. The yellow kind is nice to have, too. It takes me back to the ballpark when I eat it on a hot dog. There's a jar of Dijon, and some other kind that has been there since the last ice age! We have a back up in the cupboard just in case we run out.
About a shelf and a half in our refrigerator is filled with condiments some of which have the same shelf life as Methuselah.
Then there are the non-perishables: eighteen varieties of tea — herb and black. Six vinegars, five oils and four turning racks of "never be without" herbs and spices. I'll admit I've developed a liking for all of these things and would miss them if I had only my mother's supply: corn oil, apple cider vinegar, soy sauce, salt, pepper, cinnamon, cloves, dill, celery seed, and sage. There were a few more I've forgotten, but they easily fit on just a square foot of cupboard space.
Potlucks can be particularly over stimulating, with all those fascinating ingredients fighting for attention. So I have learned to bring a generous bowl of mixed vegetables or green beans sautéed in water with a touch of olive oil, salt and pepper added to the liqueur.
Yes, I would miss much of several square feet of condiments we can't do without when I am looking for just the right flavor edge for what I'm cooking.
But please, Mr. Grocer, don't do away with plain.
Beverly adds: "My generation has been called 'The Silent Generation.' At seventy-four with my seven children and nine grand children safely launched in life I am enjoying having the time to speak out on all sorts of things! My present project is writing a book with my sister of stories about our family's food and the recipes that go with them."