Writing as a Pathway Through Grief, Loss, Uncertainty and Change: A Weeklong Retreat
If you're grieving a loss or moving through a period of uncertainty and change in your life, this weeklong writing retreat, in a serene setting of incomparable beauty, will help you harness the power of story as a healing, transformative force.
CEs are available for this retreat for psychologists, social workers, MFT therapists, nurses licenses professional counselors. Click here for more information.
The Power of Words to Heal: A Note from Laura
Throughout my career as a writer, speaker and teacher, my material has always arisen from what I've been dealing with in my life.
When I was 28 and started working on The Courage to Heal, it was healing from sexual abuse; in my mid-thirties, when I published Becoming the Parent You Want to Be, it was my first years as a parent. Later, when I wrote I Thought We'd Never Speak Again, the impetus was healing a long, painful estrangement with my mother.
During the past two decades, I wrote a column about my struggles as a parent, blogged about having cancer and wrote about caring for my mother in the last months and years of her life.
I have written my way through each of these major life events.
Words have been trustworthy companions in my growth and healing in every instance. Writing has helped me weather the storms, process the feelings, feel into the future, and has given me the opportunity to pour out my uncertainty, my grief, my dawning awareness, and my tentative steps into what was new.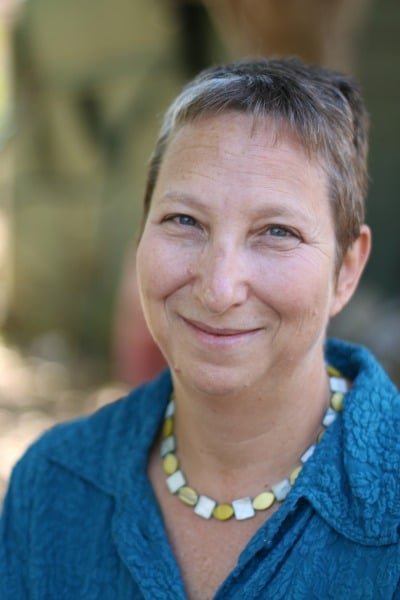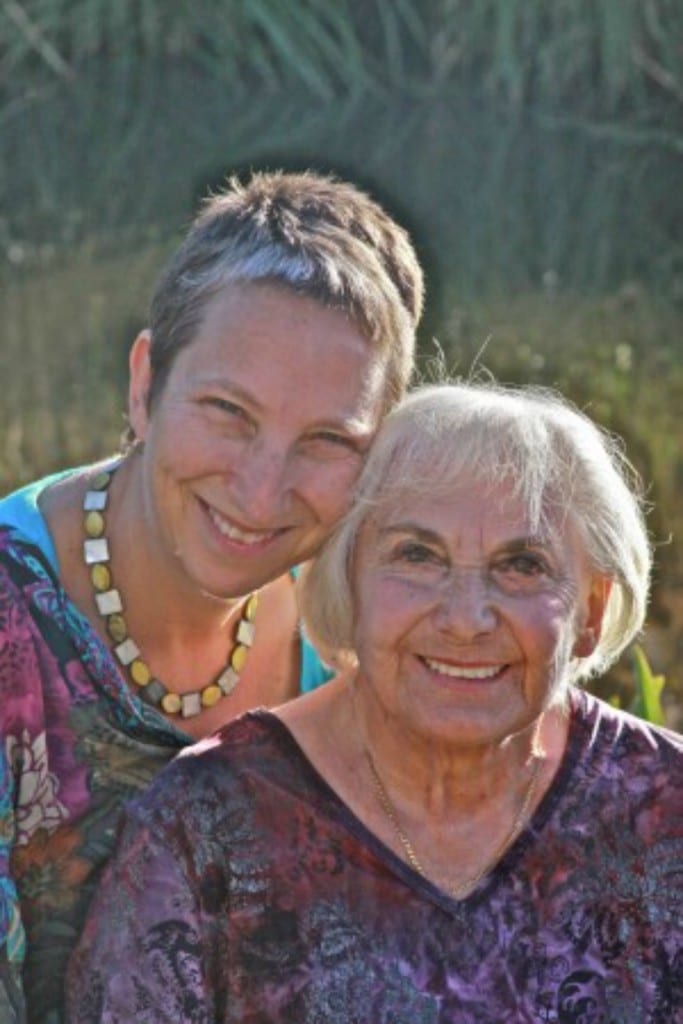 My mother died in July of 2014 and I've once again have been using writing as a tool to process my grief and explore the ways her death has shifted my internal furniture. Most of this writing has been personal and private, but the process I am engaged in, and what I have been learning from it, has profoundly impacted the way I teach and what I want to teach. And it is deepening what I have to offer my students as a writing teacher and a guide.
It is quite natural for me that out of that deep internal process I created something new for you. In October of 2015, I offered a new retreat for the first time:
Writing as a Pathway Through Grief, Loss, Uncertainty, and Change
It was such a moving, powerful week for all the us—students and teachers alike—that I offered it again in October of 2016. And that retreat was so profound and special for all of us, that I'll be offering it TWICE in the coming year:
in the spring of 2017, at a new location for me: the Mabel Dodge Luhan house, a magical desert retreat center in Taos, New Mexico. (Now FULL)
In October of 2017, at Commonweal, a spectacular retreat center on the cliffs above the Pacific Ocean in Northern California where I've taught for the past ten years. (For more information click here).
Writing in community - and being deeply witnessed - is a gentle yet powerful tool for change.
This retreat will provide you with a transformative week of writing, in the embrace of nature, within the safe harbor of a supportive community.
During our week together, you will be guided on a creative, healing journey designed to help you find your bearings while grappling with the messy, uncomfortable, inevitable life challenges we all face as human beings.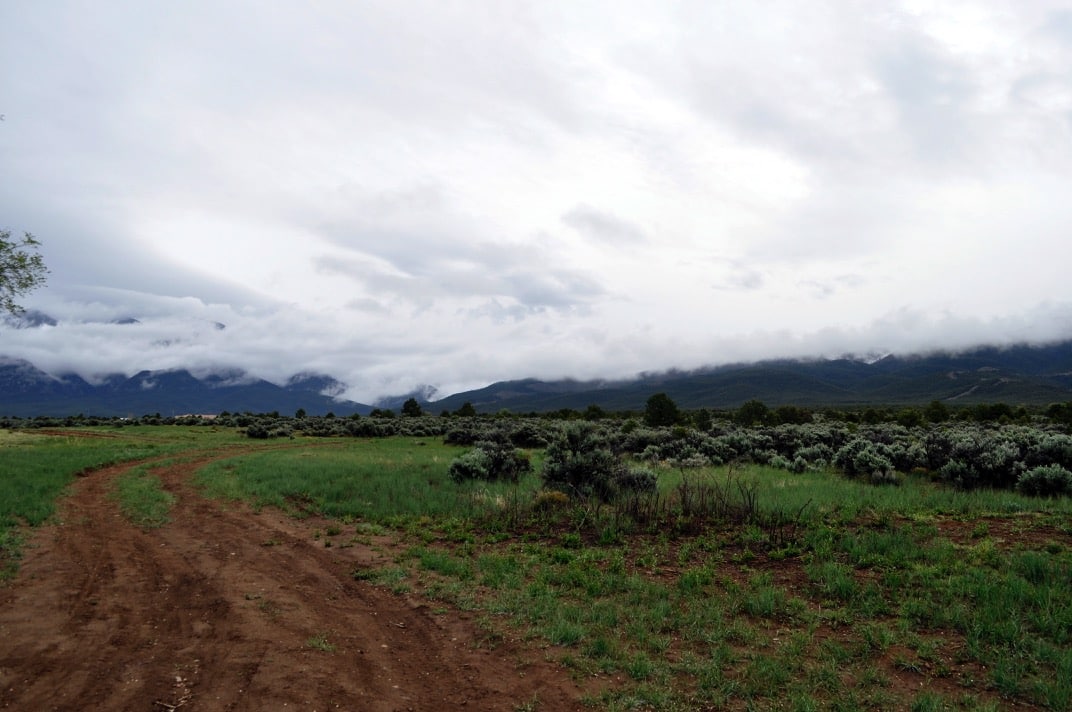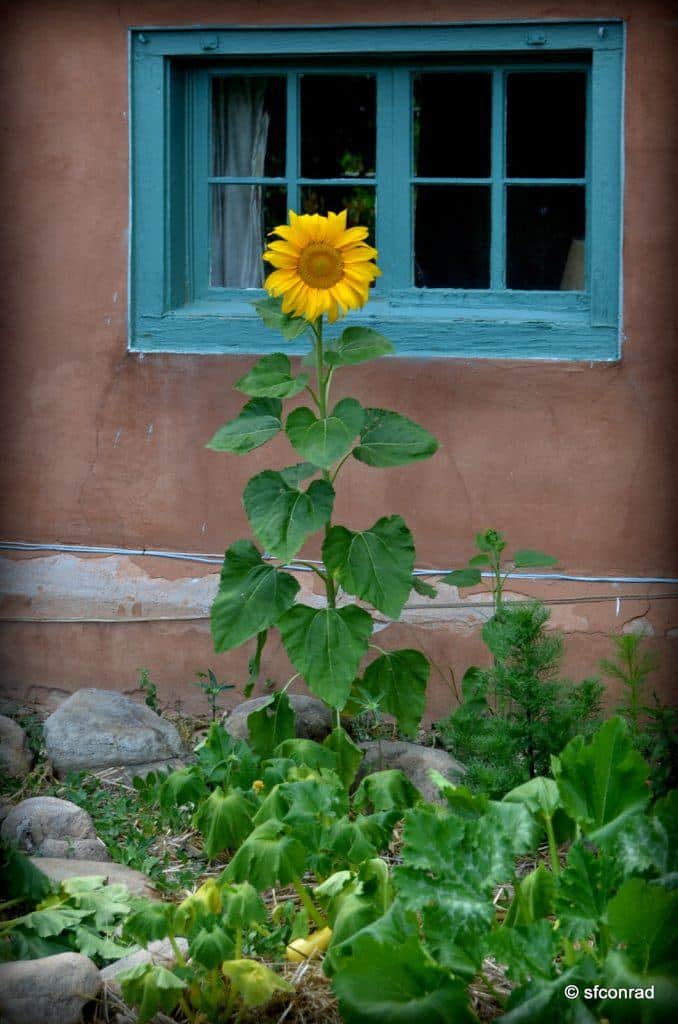 Are you:
Coping with the death of a family member, friend or someone close to you?
Grieving a significant loss of any kind?
Facing a major transition in your life?
Feeling ripe with uncertainty?
Dealing with significant change in a major relationship? Or the loss of a major relationship?
Experiencing changes or shifts in your relationship with a child? A grandchild? A parent?
Experiencing serious illness? Or have you been the caregiver of someone who is ill or incapacitated?
Dealing with losses due to aging or disability? Facing your  mortality in a new way?

Starting a new job or career? Moving into retirement?
Struggling to cope with the vitriol and divisiveness facing our country?
Grieving over the threat to values you hold dear?
Letting go of an identity that defined you to yourself and to the world?
Dealing with financial uncertainty, changes or setbacks?
Facing fallout from a betrayal?
Questioning your faith or core beliefs?
Feeling like your current life doesn't fit but uncertain about what is ahead?
Reeling from a loss of security or safety in life? In the world?
Would you like to find more presence and joy in your life?
If you answered "yes" to ONE OR MORE of these questions, this restorative retreat is for you.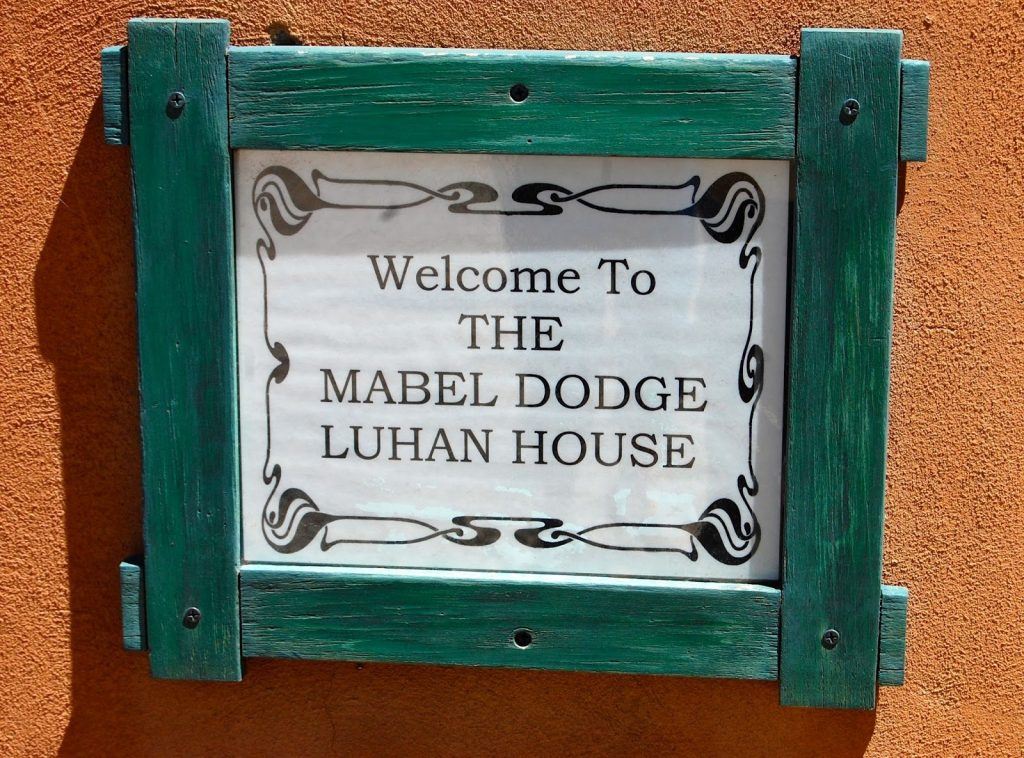 Our week together will provide you with a healing oasis in the midst of uncertainty, loss and change. You will walk away with new friends, increased self-love, and tools for self-healing—a creative pathway toward connection, acceptance, and resolution.
About the Writing at this Retreat
You do not have to be a seasoned writer to attend this retreat. Our writing community will include a mix of beginners and experienced writers and everything in between. Some people attending this workshop will have been doing writing practice for years; others will be brand new to the practice. I will give instruction for newcomers at our first session.
While writing is definitely therapeutic, we will not be doing therapy at this retreat. Our focus will be on writing practice and the healing power of writing, but we will not be directly processing the deep issues that can arise when we write.

The instruction at this retreat will focus on process rather than technique, editing or producing a final product.
An open heart and the willingness to write is all that is required.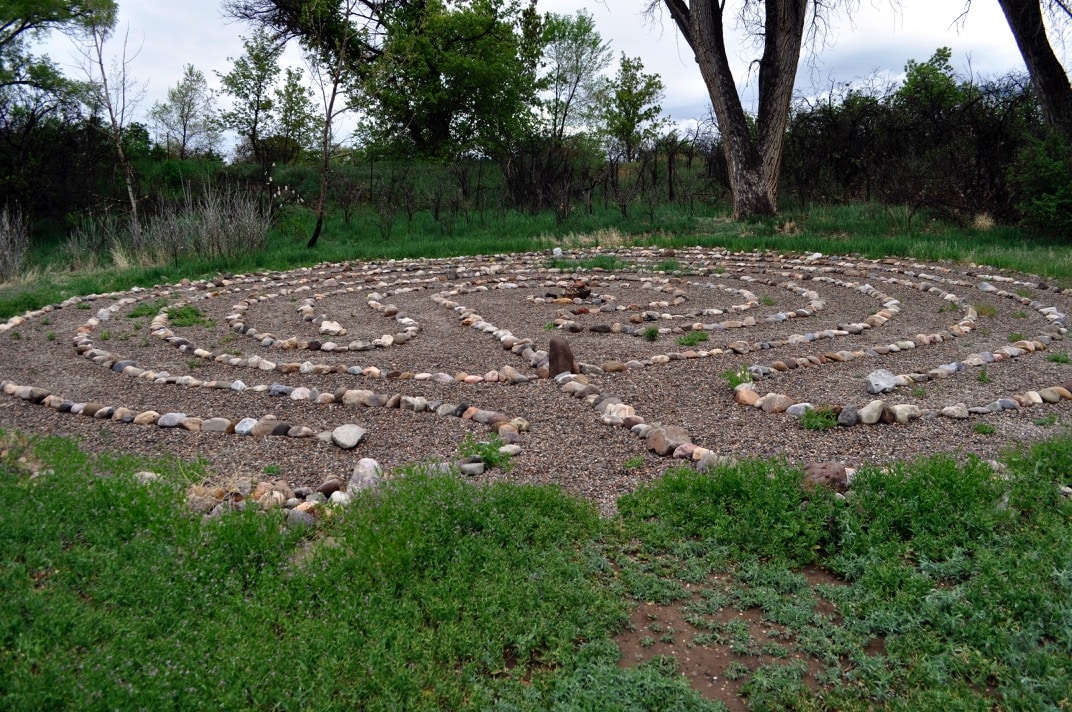 As a long-time retreat teacher, I've found again and again that the moment someone signs up for a retreat and sets the intention to attend, something begins to stir deep inside them; the process of change and healing begins.
I hope you'll consider taking that step now. Join me in Taos next June for a deeply creative, life-changing retreat.
You deserve to make this commitment to yourself.  
Our retreat will include ample time for communion, connection, solitude, rest, and rejuvenation.
During the course of our days, there will be meetings with the community as a whole, time to write in small groups, and if you so desire, on your own.
We will meet together as a whole group each morning. After a delicious organic lunch, your afternoons will be open. Many of you will choose to write during this time, harnessing the inspiration and seeds you harvested in the morning.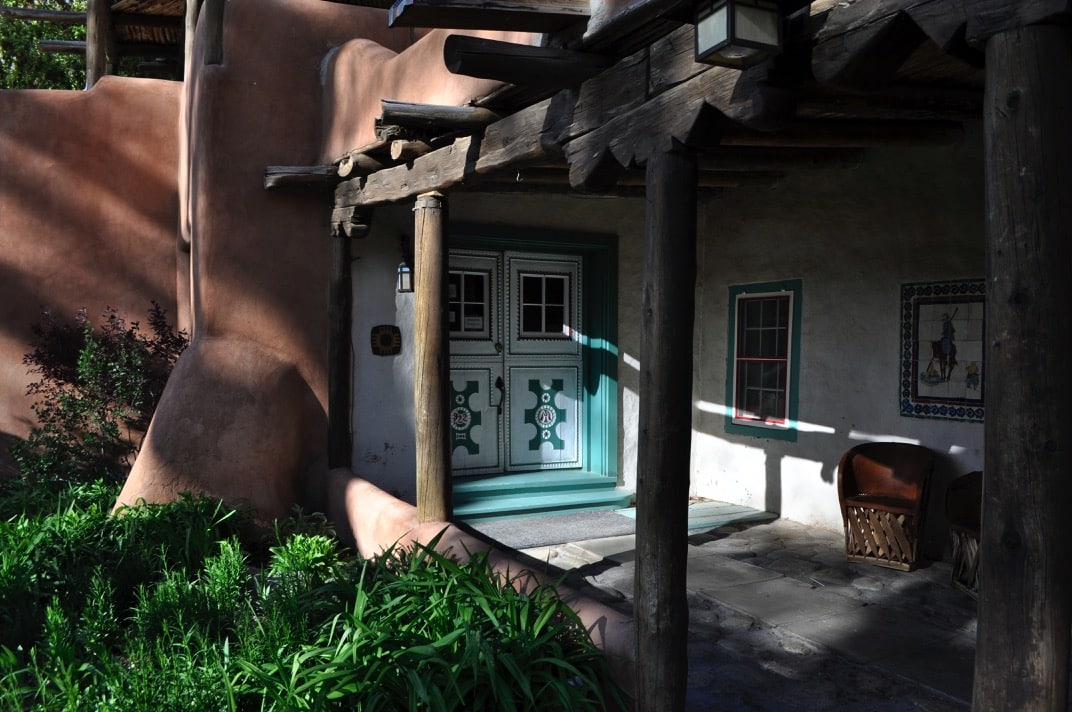 You can also use this free time to hike out in the desert or into Taos. You can also nap, exercise or share your writing with a new friend. You will also be part of a smaller pod of writers who will write together for an hour every day.
After a fantastic, delicious, organic dinner, we will reconvene as a whole group in the evening.
This extraordinary, life-changing retreat will last for 7 days and six nights.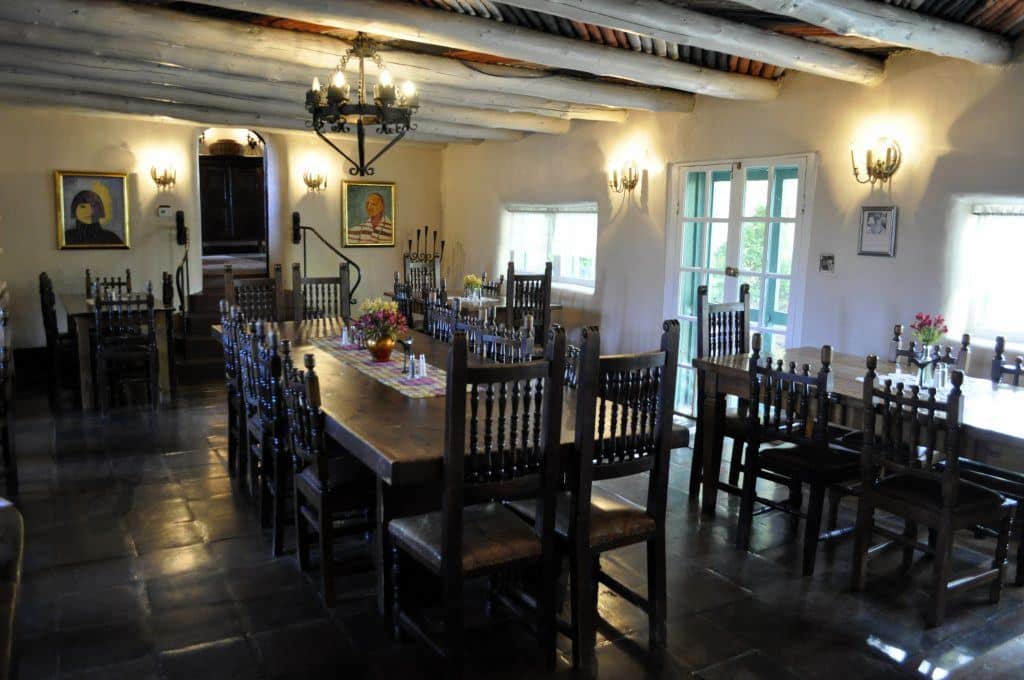 Mabel Dodge Luhan House, Taos, New Mexico
Saturday, June 17 - Friday, June 23, 2017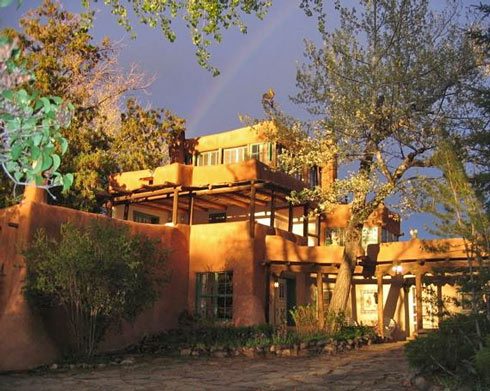 The Mabel Dodge Luhan House is a unique, quirky (and some say haunted) historic inn and conference center, legendary for its famous guests, including Georgia O'Keeffe, D.H. Lawrence, Ansel Adams and Martha Graham. Imagine the tantalizing conversations that must have taken place within these walls!
When you first arrive at Mabel's, you will immediately understand why some of the greatest minds of the 20th century were inspired here. Situated at the end of a quiet road not far from the center of town, this rustic, relaxing adobe house appears much as it did in the days when Mabel admired her views of the sacred Taos Mountain from the third-story solarium. Rich in history, authentic in architecture, the Mabel Dodge Luhan House has been a center of Taos arts and education for nearly 100 years—making it one of the greatest artistic salons of the Southwest.
"For me, the Luhan house is a modest palace of delights, conducive to serious and productive conversations as well as quiet reflection and the simple pleasures of communing with a landscape that appeals to all one's senses."
--Lois Palken Rudnick, author
As a guest here, you'll enjoy warm adobe charm. Early century elegance. Traditional arched doorways. Kiva fireplaces. Carved pillars. A welcoming hearth and relaxed ambiance. Panoramic views. Quiet patios and a tree-lined acequia.
Located on the border of the Taos Pueblo lands, our retreat will be quiet and restful, yet during our free afternoons, you can walk to the center of Taos in 10-15 minutes.
Much of the construction retains the original adobe and is brightly painted with colorful Southwestern furniture. As this is a historic building, you will encounter a degree of "funkiness" you wouldn't find in a fancy hotel, but if you love stepping back in history and feeling like you are walking in Mabel's shoes (or Georgia O'Keeffe or Ansel Adams), you'll love it.
"It's heaven to teach here! The house is filled with creative energy and my students from all over the world love it."
--Natalie Goldberg, author of Writing Down the Bones and creator of writing practice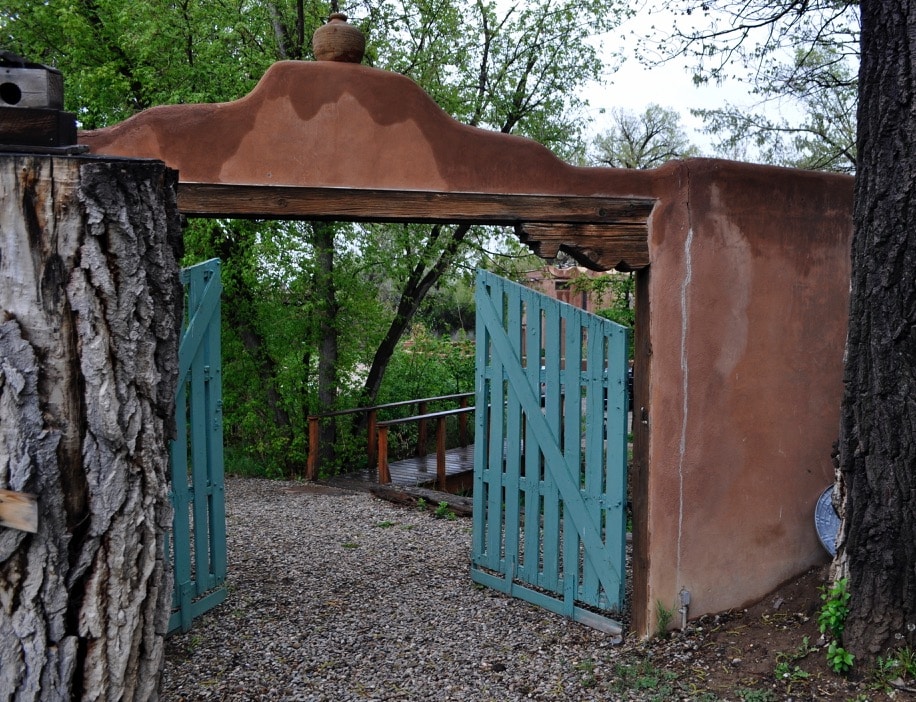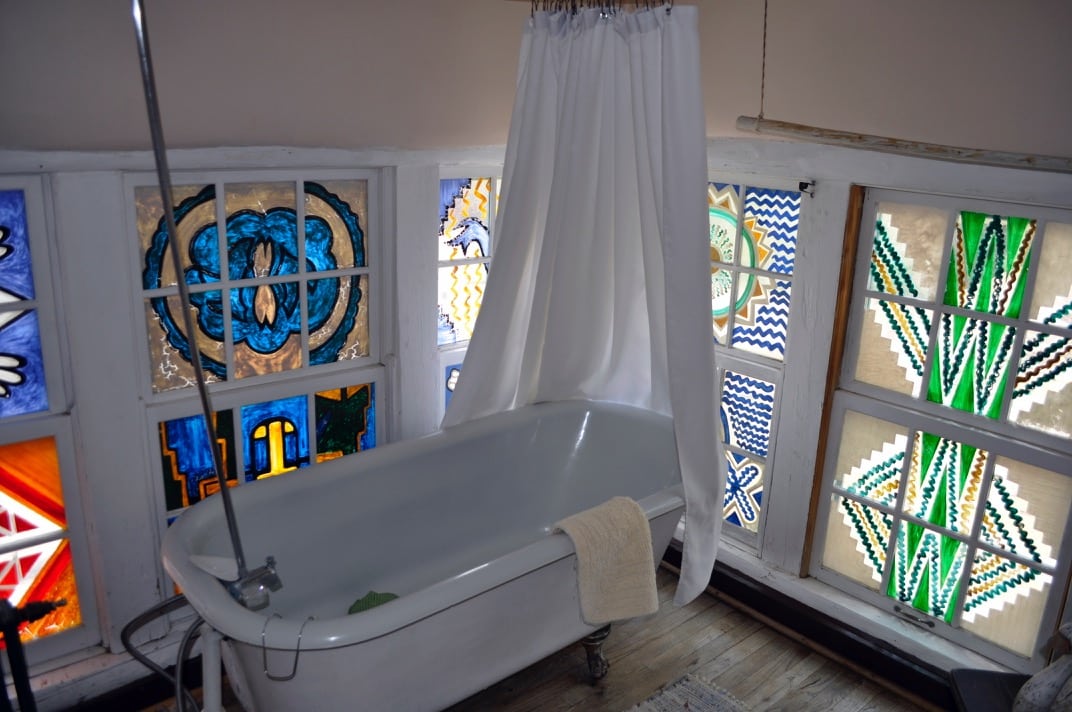 The spring 2017 retreat will begin with an afternoon arrival on Saturday, June 17th and ends after lunch on Friday, June 23rd.
The Flow of the Week: There will be morning and evening whole group meetings which include guided meditations, writing, and reading out loud. Our days will also include writing on your own and in small groups, providing ample time for intimate sharing of your life and your words. You'll also have time to hike, walk in the desert, explore  Taos, nap, and dream.
Food: You'll enjoy a full gourmet breakfast, lunch and dinner. Our meals will be generous, delicious, healthy, beautiful, and deeply nourishing to body, senses and spirit—the perfect fuel for going deep and writing. When you register, you'll have the opportunity to tell us if you are vegetarian or vegan or have other special food needs.
Accommodations: The 21 rooms at the inn are individually furnished with one-of-a-kind furniture and decor. Some have their own fireplace and views of the mountains or the Taos Pueblo. The rooms vary widely in terms of size and furnishings and they will be assigned based on the order in which you enroll. You will not be able to choose our own room.
Half of the rooms at Mabel's are on the ground floor. The other half on the second floor with stairs for access. There are no elevators. The beautiful solarium on the third floor is only accessed by a steep flight of stairs and will be perfect for someone who doesn't mind steep steps for a great view. There are no porters at Mabel Dodge. You will be expected to carry your own bags--pack accordingly.
If you must be on the ground floor, say so when you register and we will do our best to accommodate you.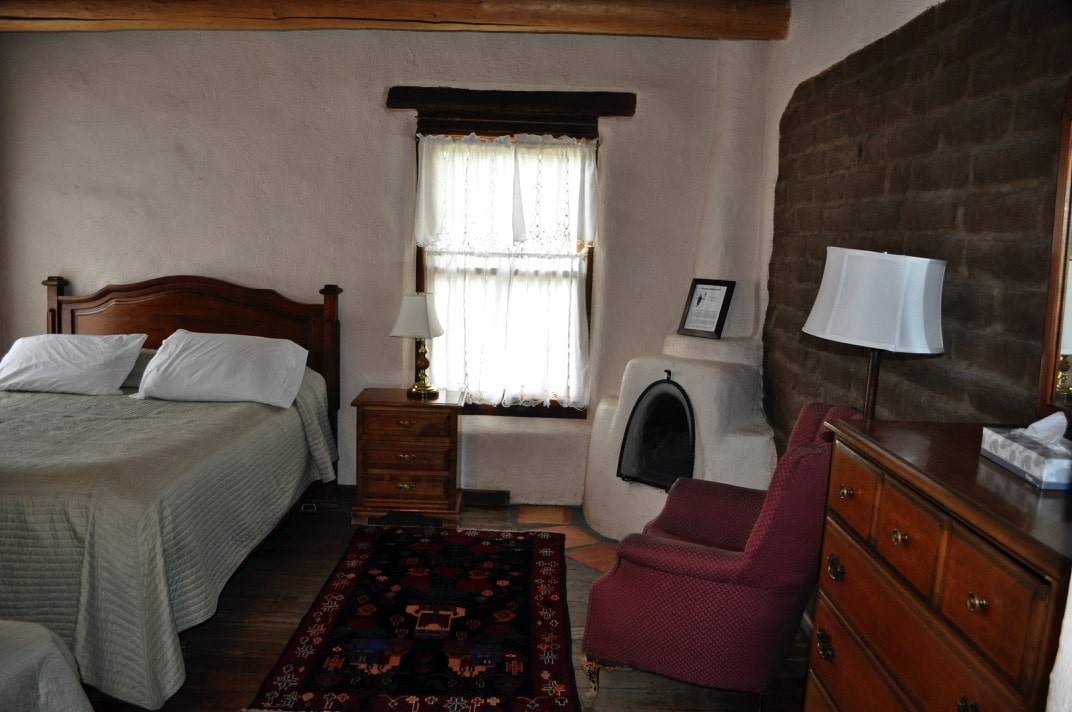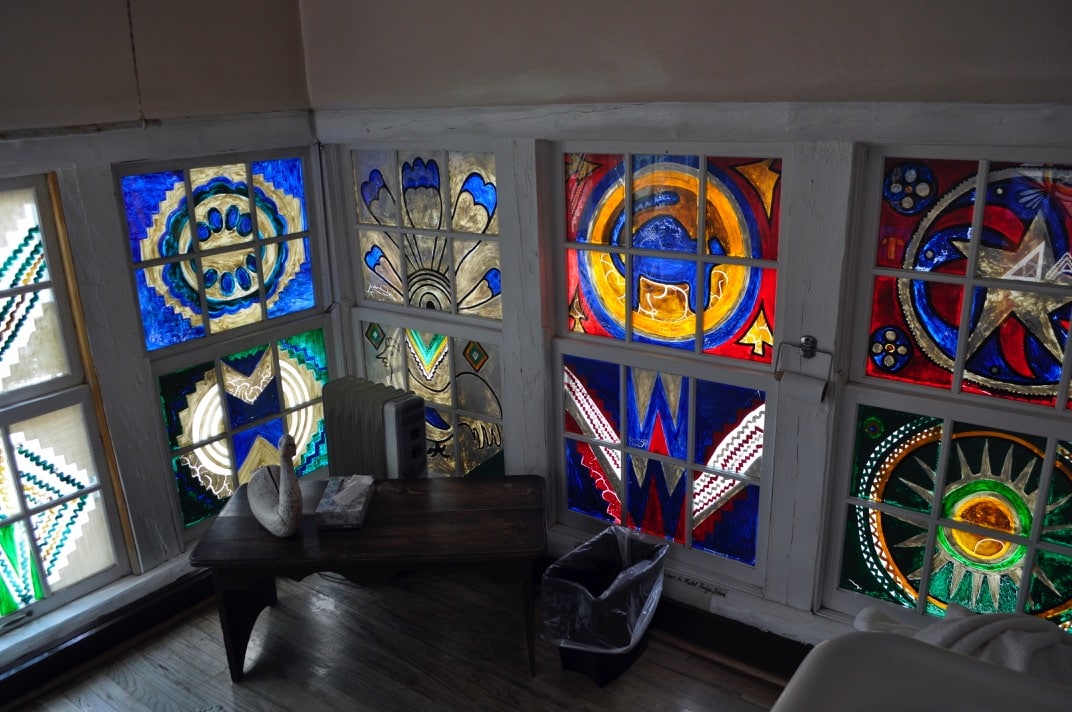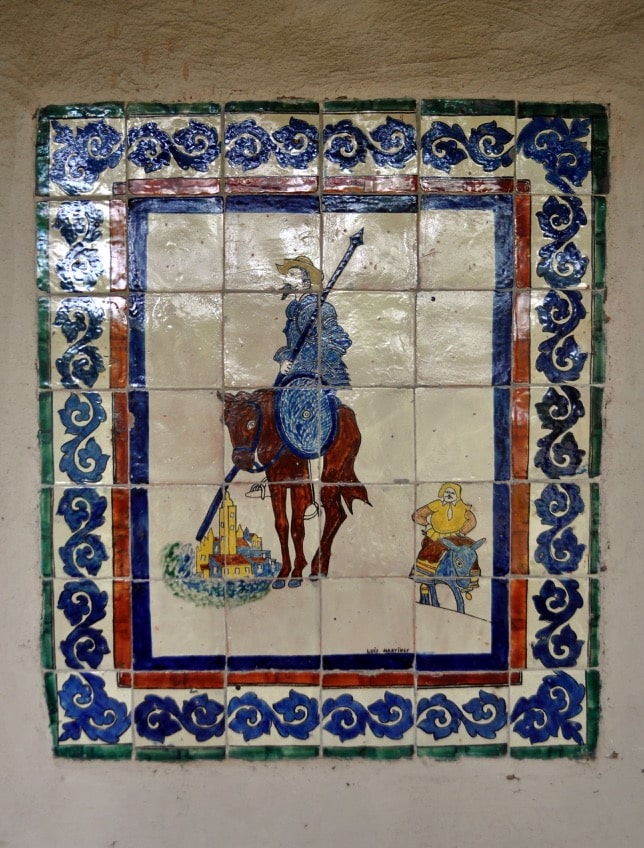 We will have both singles (with private bathrooms) and doubles (with shared bathrooms) available.
Interestingly, since most retreat centers have a high proportion of shared rooms, many people coming to Writer's Journey retreats initially want a single but have to settle for a double. Most people take the plunge anyway because they really feel called to attend. On their evaluations, many people report that having a roommate (even though they didn't want one) ending up being one of the very best parts of the whole retreat experience. Many people make lifelong friends at my retreats—often with their roommates.
At Mabel Dodge, there are lots of little nooks and places to hole up and write. People don't hang out in their rooms; they sleep there. We also send out a roommate matching questionnaire—and have a pretty good track record of making compatible matches.
A note about the altitude and early arrivals:
Taos is a high-elevation destination—7000 feet. It can take time to adjust, so you may wish to come to the area a day or two early if you know you are affected by altitude. (If you do come early, you must book directly with Mabel Dodge, and while we will do our best to keep you in your same room, we cannot promise to do so.)
CEs (Continuing Education Credits)

42.5 Continuing Education credits for this program will be awarded by Commonwealth Educational Seminars (CES) for the following professions (in the United States only):
Psychologists: Commonwealth Educational Seminars (CES) is approved by the American Psychological Association (APA) to offer continuing education credit programs. CES maintains responsibility for this program and its content. Psychologists receive 42.5 hours of continuing education credit upon completing this program.
Social Workers: CES, provider #1117, is approved as a Provider for Social Work Continuing Education by the Association of Social Work Boards (ASWB), through the Approved Continuing Education (ACE) program. CES maintains responsibility for the program. ASWB approval period: 10/15/15 through 10/15/18. Social Workers should contact their regulatory board to determine course approval. Social Workers participating in this course will receive 42.5 clinical continuing education clock hours.
Licensed Mental Health Counselors/ Licensed Professional Counselors: Commonwealth Educational Seminars (CES) is entitled to grant continuing education credit for LMHCs/LPCs in the following states: AZ, AR, CA, CO, CT, DE, FL, GA, HI, ID, IL, IN, IA, KS, KY, ME, MA, MO, NE, NH, NJ, NM, NC, OR, PA, RI, SC, SD, TN, UT, VT, VA, WA, WI, WY. CES maintains responsibility for this program. LMHCs/LPCs completing the program will receive 42.5 continuing education hours of credit.
Marriage and Family Therapists: Continuing education credit for Marriage & Family Therapists is awarded in the following states: AL, AR, AZ, CA, CO, CT, DC, DE, FL, GA, HI, ID, IN, IA, KS, ME, MD, MO, MT, NE, NH, NJ, NM, NC, OR, PA, RI, SC, SD, TN, UT, VT, VA, WA, WI, WY. CES maintains responsibility for this program. Marriage and Family therapists completing this program will receive 42.5 CE hours of credit.
Nurses: As an American Psychological Association approved provider Commonwealth Educational Seminars (CES) programs are accepted by the American Nurses Credentialing Center (ANCC). Every state Board of Nursing accepts ANCC approved programs except California and Iowa, however CES is also an approved Continuing Education provider by the California Board of Registered Nursing, (Provider Number CEP15567) which is also accepted by the Iowa Board of Nursing. Nurses completing this program receive 42.5 CE hours of credit.
There will be a small additional fee to get your CEs.

See the next panel for the learning objectives.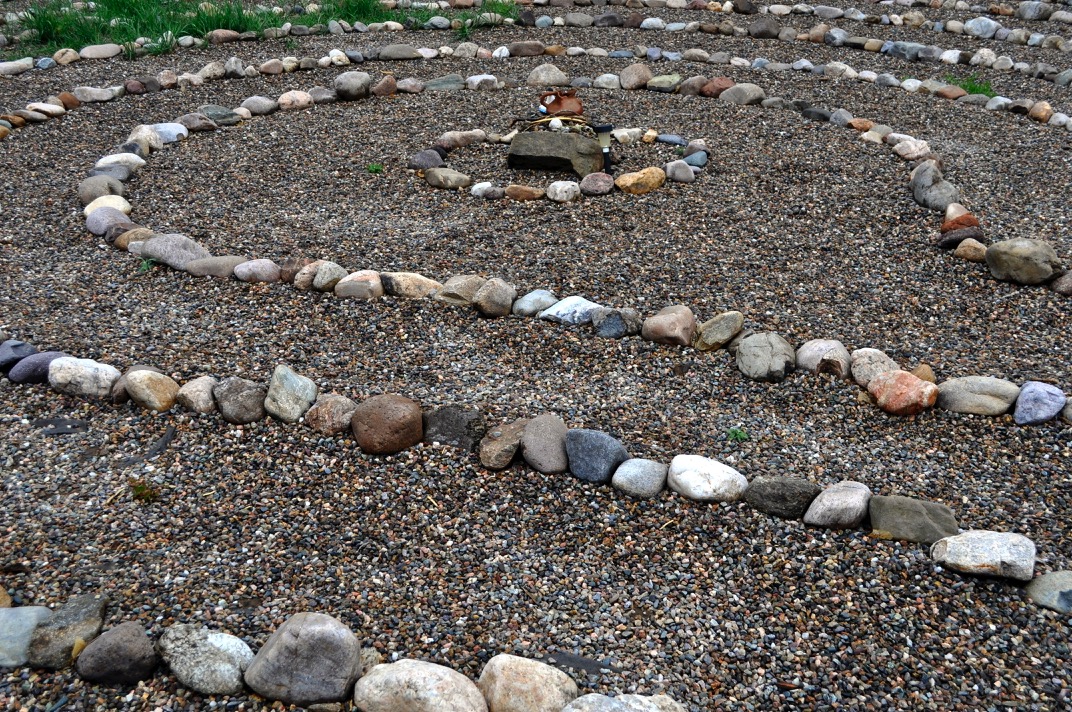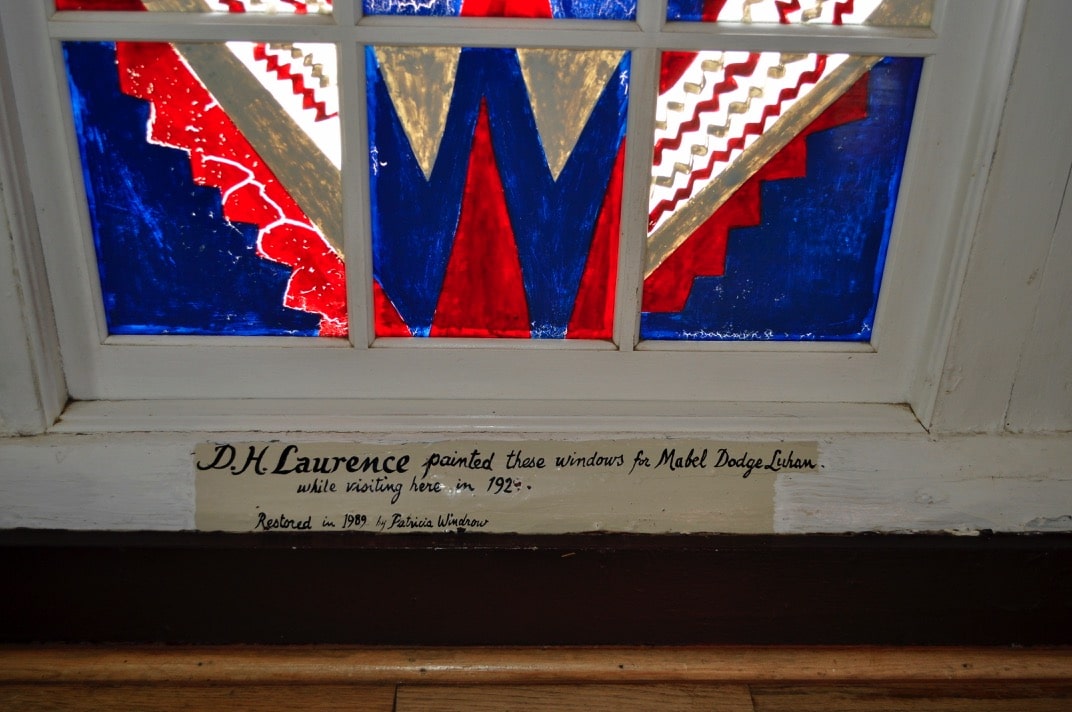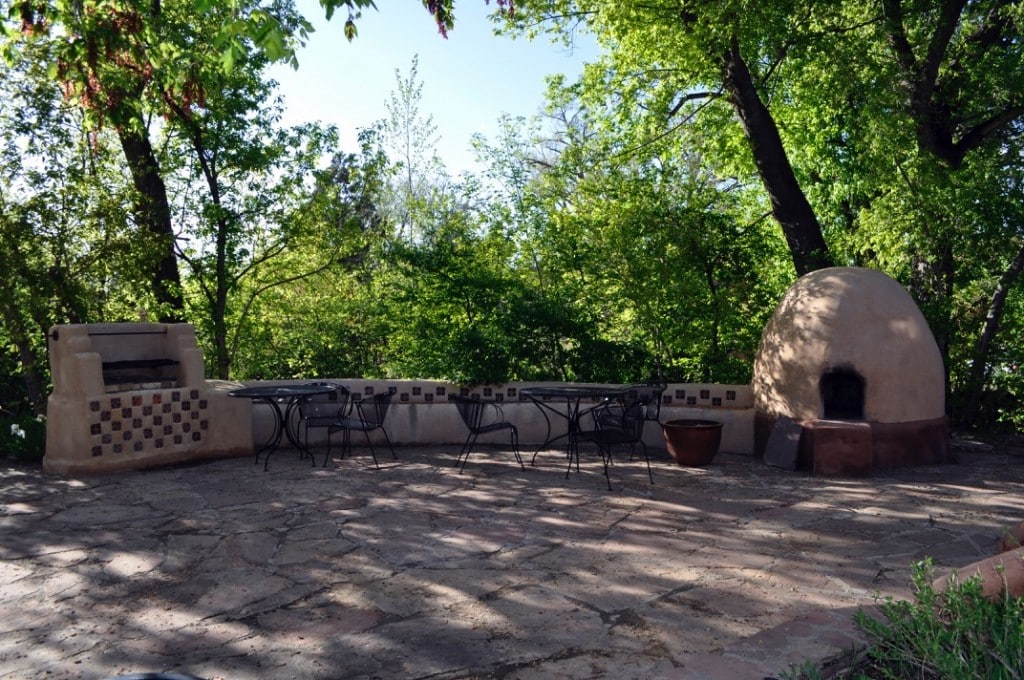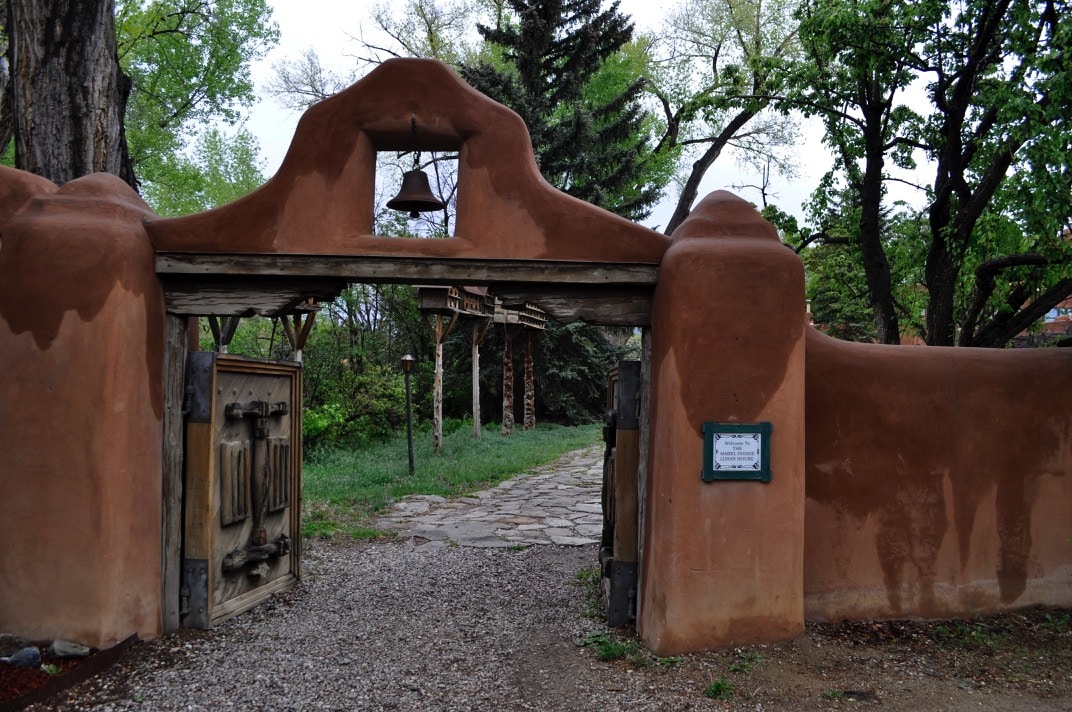 Learning Objectives:

Therapists, nurses, social workers, psychologists and counselors who attend this retreat will learn to:
Effectively utilize writing as a vehicle to excavate, understand and process past experiences.
Practice externalizing feelings to clarify and resolve difficult experiences.
Describe the use of writing as a process to give voice to trauma and difficult truths.
Implement writing as a way to explore and develop a working relationship with different parts of the self.
Create, select and facilitate writing exercises that help understand and honor past history and choices.
Develop writing prompts that recognize and affirm personal strengths and build effective coping strategies.
Establish and communicate the critical ground rules essential for the safe use of therapeutic writing.
GETTING TO TAOS:
Taos can be reached by car or in a shuttle from the airport in Albuquerque. ​The Santa Fe airport is closer, though flights there are less frequent and can be more expensive.
By plane: The closest flights land in Santa Fe (1 1/2-hour drive to Taos) or Albuquerque (3-hour drive to Taos).
By shuttle: There are many shuttle services available from either airport. We recommend Mountain View Shuttle. If you arrange your flights with our travel agent, Linda, she will also be happy to arrange your shuttle reservation. If you book your own flights, you'll need to book your own shuttle.
If you would like to arrange your own reservations with Mountain View Shuttle, let them know that you are a part of the Laura Davis retreat at Mabel Dodge Luhan House. They can be reached at 575-770-8759 or mountainviewshuttle@hotmail.com.
The retreat begins with afternoon check in between 3-5 PM on Saturday, June 17, 2017 and ends after lunch on Friday, June 23rd. If you are flying in, you'll want to arrange your flights (and the necessary transportation from the airport) so you can attend the retreat for the ENTIRE time. When reserving your shuttle, please factor in plenty of extra time to navigate the airport and claim your luggage before locating the shuttle.
The Mountain View Shuttle from Albuquerque leaves the airport at 11:00 AM, 1:00 PM, 3:30 PM and 7:00 PM. The 1:00 PM shuttle is the latest one to reserve and still arrive in time for the retreat on June 17th.
Departure from Santa Fe is at 12:00 PM, 2:00 PM, 4:30 PM and 8:00 PM. The 2:00 PM shuttle is the latest one to reserve and still arrive in time for the retreat on June 17th.
On the 23rd, the only shuttle that leaves after the retreat is finished is at 2:00 PM. If you are leaving on a different day, there are shuttle times at 7:00 AM, 9:00 AM, and 11 AM, too.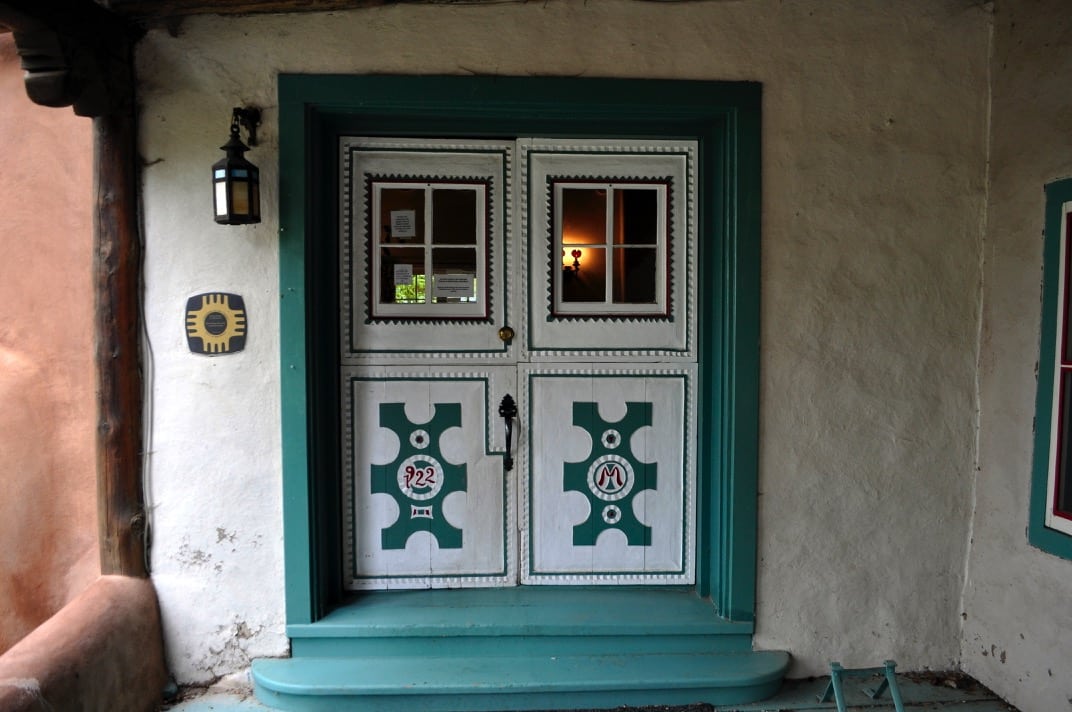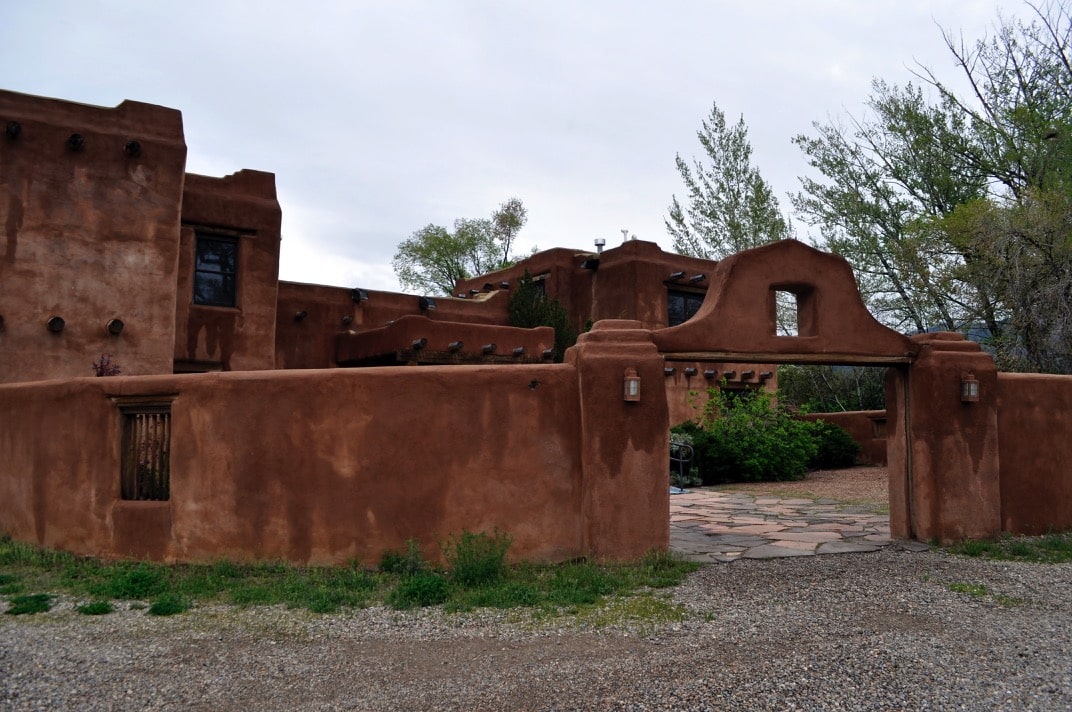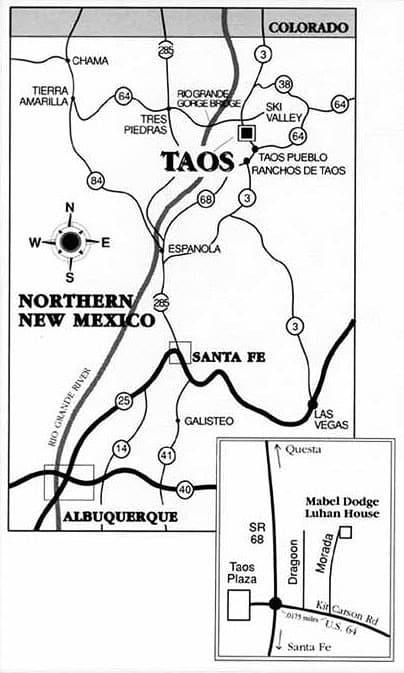 By rental car: Avis and Hertz cars can be dropped off in Taos. Call your local number for information.
By car: Please refer to the insert map for directions.
At the plaza stoplight, turn east on Kit Carson Road (US 64). Two blocks from the plaza, turn left on Morada Lane. Turn left at the end of the paved road for the Mabel Dodge Luhan House driveway and parking area.
By taxi: If you need additional in-town travel once you arrive in Taos, please call Faust Taxi Service (575) 758-3410 (call to reserve).
TRAVEL AND TRAVEL INSURANCE
If you are flying in, we recommend that you book your flight with our extraordinary and very wonderful travel planner, Linda, so arrival times, departure times, and ground transportation can be coordinated with the starting and ending times of the retreat. Linda can also help you if you want to arrive sooner, leave later, or add other destinations to your itinerary.
She'll also be selling the travel insurance for this retreat, which is the best way to protect your investment. The insurance will cover the retreat as well as any transportation you purchase to get there. Linda can sell you travel insurance whether you drive, fly or make your own transportation arrangements.
NOTE: If you have any pre-existing health conditions, you must purchase your travel insurance within three weeks of paying your deposit.
Linda is available most weekday business hours on Pacific time:
Linda Schwedock, Pacific Harbor Travel, CST# 1014242-10
519 Seabright Avenue #201
Santa Cruz, CA  95062
1-800-435-9463
831-427-5000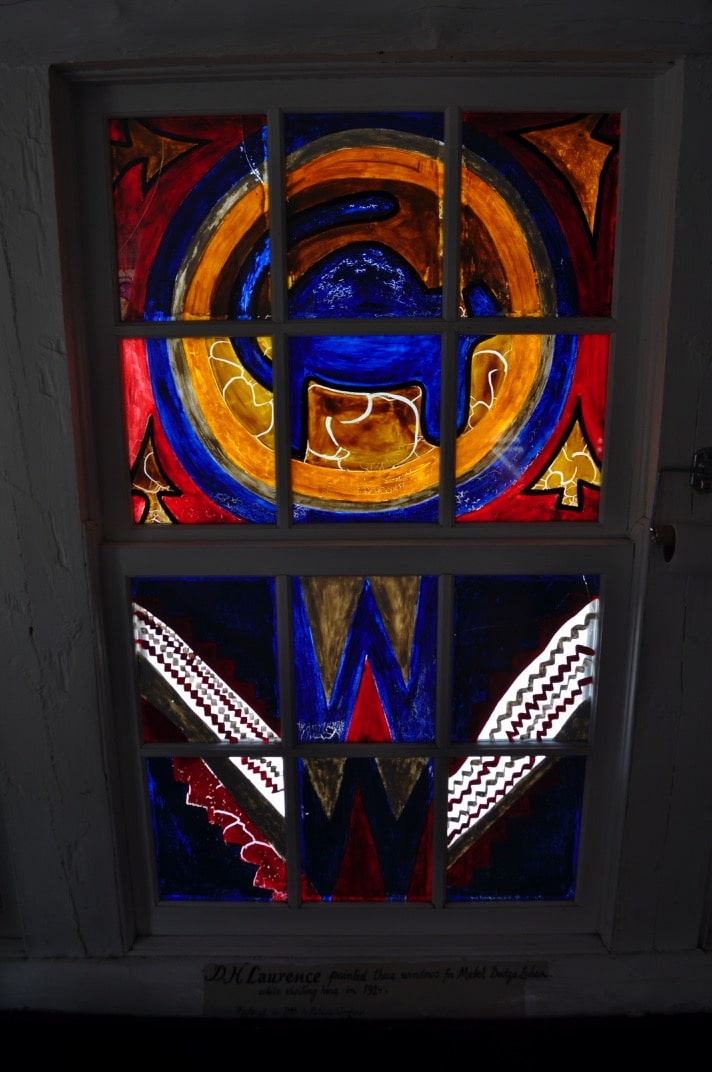 Writing Workshop Instructor:  
Laura Davis is the author of seven non-fiction books, including The Courage to Heal, Becoming the Parent You Want to Be and I Thought We'd Never Speak Again. Laura's groundbreaking books have sold more than 1.8 million copies around the world. Laura has also worked as a columnist, talk show host, radio reporter, radio producer, blogger, editor, and speaker.
She is a cancer survivor, the mother of three, the grandmother of three, and has buried both her parents. In other words, she is a well-seasoned human being.
Words have always been at the core of her work and her self-expression.
Laura has been mentoring and supporting writers for the past 20 years. It is truly the work of her heart:
"I love teaching. I love watching my students find their natural voice and their rhythm. I love it when they find their true stories and discover the courage to put them on the page. I feel like a midwife as my students birth their stories, and I feel honored to witness their bursts of creativity and pure life energy pouring out on the page. Our writing circles are safe places where skills are honed, tears and laughter are welcome, and each writer is seen, heard and deeply known."
Currently, Laura leads weekly writing groups and retreats in the Santa Cruz, CA region, as well as retreats internationally. She has taken writers to Bali and Scotland, Greece, Vietnam, Laos and Cambodia. She documents these trips to the delight of many readers in her blog, The Virtual Vacation. You can read a wonderful interview with Laura here.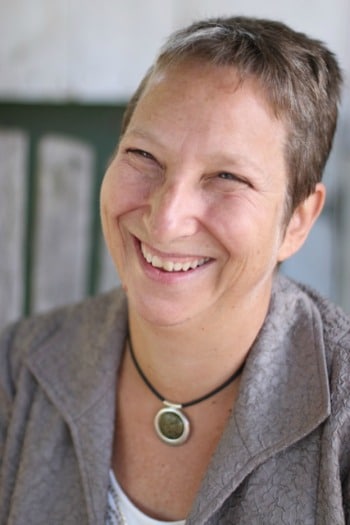 Thank you for the genius of your leadership, the strength and kindness with which you held our group. Thank you for the powerful writings about your family. It provided such important modeling--to write about fear and hard things from such a place of honesty and strength. I am deeply grateful to have been included in your magical and deep offering.
--Suzanne Harris, San Francisco, CA
I stumbled upon your website when I was searching for a way to somewhere I couldn't name...and some deep knowing part of me said, 'Yes. STOP. This is it! She's your guide.' Thank you God, for Laura Davis and the sense to follow through. This week has been a precious time for me, a path into the landscape of change. You are a gentle guide and I've loved every moment of my time with you.
--Kathy Sievert, Anchorage, AK
Laura is an angel on earth and a guide for the lost.
--Eliana Yoneda, Los Angeles, CA
Thank you for being who you are--a wonderful teacher who shares yourself with your fellow travelers. You share your evolution honestly and with humor. You are a loving human being and a great guide.
--Jessica Wolf, Stratford, CT
Laura is a brilliant teacher whose heart opens over and over again. A master at group process, she is patient and kind to all.
--Susan Doherty, Sacramento, CA
Mountainous in humanity, skill, depth, breadth. As soulful as grounded.
--Caroline W, Oakland, CA
You are an incredible leader, wise and kind and compassionate and funny and real and vulnerable and a wonderful guide--warm and accepting. You created a safe haven for all of us to grow and write and transform.
--Paula Alder, Santa Cruz
Laura provided the scaffolding, the spine of the retreat. She held the whole arc she wants to complete with a myriad of incredible poems, her own readings, and by sharing her own experience.
--Colleen West, El Cerrito, CA
Laura is central, warm, confident, humorous, perceptive, aware, willing to connect individually as well as steer the ship. She leads, sets the tone and speaks thoughtfully to every issue.
--Toni Littlestone, Albany, CA
Thank you for being you--comfortable in your own skin, dynamic raw, open, honest, loving caring, wonderful in every way. Thank you for your smile and your poetry and your words. For your thoughtfulness and psychic ability to help move an entire room of women through their journeys. 
--Eliana Yoneda, Los Angeles, CA
Laura's spoken words are brilliant, deeply heart-felt. Her unspoken words are felt on a visceral and ethereal level. She guides with integrity and sturdy, but gentle boundaries.
--Paula Hill, Santa Cruz, CA
Thank you for your honesty. Thank you for your vulnerability. Thank you for your thoughtful pacing of the unfolding among us and your sensitivity to each and every one of us.
--Betsy Fletcher, Pisgah Forest, NC
Thank you for your exquisite planning and facilitation this week. This week had an amazing arc--a full rich process. I am deeply grateful.
--Colleen West, El Cerrito, CA
Thank you for changing my life. Thank you for being wholly present. I appreciate your wit, sharp but never biting. And I appreciate your seemingly endless patience. 
--Jane Claire Purden, Westlake Village, CA
As real a writing circle as any I've ever been in. I can't express how grateful I am.
--Elaine Cory, Chestnut Hill, MA
You are a spectacular retreat leader: thoughtful, creative, inclusive, responsive, heart-full,. When I needed help, you sat next to me, encircled my shoulders with our arms and gave me open-hearted help right away. I've never been to anything this good.
--Toni Littlestone, Albany, CA
Laura is a remarkable and exceptional leader. Her boundaries were necessary, present, but loving. I couldn't have gone as far as I did without her mentorship and steady, caring, safe presence.
--Yvonne Milewski, Forest Hills, NY
You have opened my exploration into my own emotions and being able to let them flow through my pen. Thank you!
--Rebecca Arnesty, Aptos, CA
Laura delighted me. The power and fluidity of her world always had a welcomed impact. I love her being and the way she models being human. Her maternal strength is terribly beautiful.
--Suzanne Harris, San Francisco, CA
Laura is an exceptional teacher: well-organized, yet firm and flexible, open and aware, inclusive and sensitive, funny and honest. I loved my time in her 'classroom' and the lessons she led me to discover. 
--Kathy Sievert, Anchorage, AK
Laura is clearly the leader and guide, but she manages to do it as a fellow seeker and learner, with is both powerful and reassuring.
--Yvonne Milewski, Forest Hills, NY
Incomparable. Present. Compassionate. Prepared. Laura offers incredible material at the perfect pace.
--Debbi Brabec, Rocklin, CA
Laura is amazing. Her clarity of purpose was evident from the start. Her boundaries with regard to the pacing of the day and the week were spot on. I so appreciate her as a write and as a master facilitator.
--Betsy Fletcher, Pisqah Forest, NC
What an honor to be at this retreat with your absolutely Queenly compassionate downplayed authority that allows for the love and epiphanies to come.
Thank you for creating this circle. For your capacity to hold and tend the room--as only a big-hearted mom can do. Thank you for making me feel welcome. Thank you for igniting the flames in each of us, for fanning them, and for setting us free. I am deeply grateful.
Laura was the beautiful sailing ship that held us during the retreat. She moved with the changing seas, knew where we were going and returned us safely to port. Above all, she was a kind, personally open, and strong captain.
--Haven Logan, Ukiah, CA
Laura was our beacon of light that shone on us constantly. Her glow never dimmed. We followed her light and never got lost.
--Mary Lasher, Morgan Hill, CA
Laura holds a sacred space for us to share our deepest sorrows and joys.
--Teri Ketchie, Santa Cruz, CA
Laura's role as facilitator was beyond words, but I'll try: skillful, passionate, caring, compassionate. Where would I be today without her presence in my life?
--Connie Hanstedt, Livermore, CA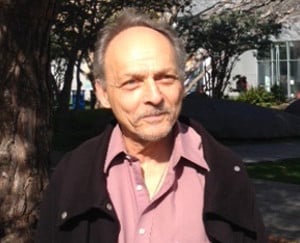 David Colin Carr
David has been my right hand at my domestic retreats from the outset. He is a deeply sensitive, empathetic human being, a great facilitator, as well as a deeply skilled editor and writing coach. His presence and expertise bring depth, safety and wonderful resources to our week together.
David says, "I have been sitting with, and educating about death and dying for more than 20 years, because all communication in that territory is ironically alive: spontaneous, sometimes funny, and always heartful."
David provided humor, reminded us of our bodies and provided exercised that invited a new relationship to the way we live in our bodies. His kind attention was generously spread all around, reflecting each participant, as he kept pulse of what was needed. I love traveling on his voice.
--Suzanne Harris, San Francisco, CA
David was the calming voice, the masculine presence, the one bearing witness and providing comic relief. His smile and activities brought us back from the brink when we felt like flying away. I appreciate his understanding of the body, movement, and his kind heart.
--Eliana Yoneda, Los Angeles, CA
David helped us slow down and witness ourselves. He helped us get a sense of what is in us: our senses--as well as what is beyond us--ever-changing and beyond our control.
--Paula Hill, Santa Cruz, CA
David is a grounding force. Always evolving and always willing to share his process. Great heart, great humor, great breadth of knowledge.
--Susan Doherty, Sacramento, CA
David's calming presence was a balm to me.
--Betsy Fletcher, Pisqah Forest, NC
David held a quiet presence, yet I appreciated his instruction on body awareness and his deep understanding of a space. His was a stillness that spoke to me. 
--Kathy Sievert, Anchorage, AK
David was the nurturing soul of the retreat. The cadence and intonation of his voice guiding us in movement brought relaxation and comfort."
--Connie Hanstedt, Livermore, CA
David held a gentle softness and a lightness, like a gentle uncle, not intrusive, yet present. David completed the triangle of Laura, Nancy and David, with all of us held safely inside.
--Carolyn Rudolph, Santa Cruz, CA
David was a gentle, soothing soul. I felt his quiet pulse on us. He was the gatekeeper who kept us from straying.
--Mary Lasher, Morgan Hill, CA
One of my favorite aspects of the retreat was David's contribution of levity and compassion. I love him.
--Melanie Dreiman, Saudi Arabia
Nancy London
Nancy London, MSW is one of the original authors of Our Bodies, Ourselves, and the author of the best selling guidebook for older mothers: Hot Flashes, Warm Bottles: First-Time Mothers Over Forty. She is a licensed therapist and for the past decade has worked with hospice patients and their families. This experience has grounded her in the certainty that grief, loss and change all hold the potential to open us to a greater love.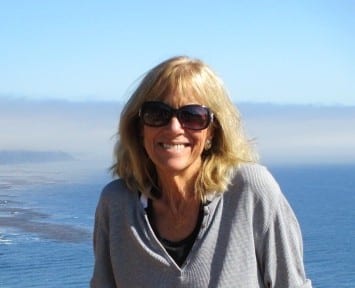 Nancy is soul and a beacon of hope and love. She is grace.
--Rebecca Arnesty, Aptos, CA
Like a warm chocolate river: sweet, rich, alive.
Nancy brought a great wisdom and sense of love and safety to the group. She listens like few do--her heart is so open in taking in other's painful experiences, yet she couples her listening with her sense of humor and her joy of life.
--Susan Doherty, Sacramento, CA
Nancy shared so much wisdom and had precious spiritual energy. Her writing and insights were profound and inspiring. 
--Valerie Bishop, Santa Cruz, CA
Nancy is a loving watchful heart, ever on the lookout for some element that needs attention or needs to be highlighted. She is approachable and wise and knows how to no just try to make someone feel better, but rather to enter a conversation with honesty and integrity.
--Suzanne Harris, San Francisco, CA
Nancy, with her kind smile and words of wisdom was so special to me. I appreciated her insight and the stories she shared. Thoughtful and caring, she held her own space for us all.
--Eliana Yoneda, Los Angeles, CA
Nancy has amazing heart, wisdom, understanding, and compassion. Gentle wisdom, deep wisdom and intelligence. 
--Paula Hill, Santa Cruz, CA
My week was a blessing inspired by Nancy. 
--Rebecca Arnesty, Aptos, CA
Nancy was the gentle voice, the soothing presence. I loved the sound and tone of her voice. She always had exactly the right thing to say.
--Kathy Sievert, Anchorage, AK
Nancy has a beautiful and generous soul.
--Yvonne Milewski, Forest Hills, NY
A soft sweet spirit who brought insight and balance. I feel blessed to have shared this experience with her.
--Debbi Brabec, Rocklin, CA
Nancy provided deep empathy and heart--and an embodied knowledge of the experience and process of grief.
--Colleen West, El Cerrito, CA
Divine. Brilliant. Humble. Anchored. You helped me to wake up.
--Caroline W. Oakland, CA
Nancy's sweet presence and sensitivity to the process of grieving anchored the emotional volatility in the room just by being there.
--Betsy Fletcher, Pisqah Forest, NC
Nancy is a goddess, princess, gentle, beautiful, tender and wise.
--Carolyn Rudolph, Santa Cruz, CA
Nancy held the space for me and reflected back the words I needed to hear in my own heart. That moment was pure magic.
--Kendra Webster, Santa Cruz, CA
Nancy gave us the wisdom of her experience around grief and mourning. The soulfulness of the memories she shared made me laugh, cry, and shout 'yes!' inside myself.
--Teri Ketchie, Santa Cruz, CA
Nancy's transparency, her sharing of her own grief, helped me feel okay and less shameful when I was feeling overwhelmed. She was an invaluable role model for me.
--Wendy Rab, Ione, CA
Endorsements for Laura's Writing As a Pathway Retreat
I'd highly recommend this retreat. Your life will be lifted and challenged and indelibly changed. 
-- Jane Claire Purden, Westlake Village, CA
I appreciated the opportunity to openly feel everything--all the encouragement to share, process and heal. I had deep, profound, meaningful interactions with myself, nature, and amazing people. I loved meeting so many beautiful souls and being given the privilege of hearing their stories, which gave me the courage to share my own. 
--Eliana Yoneda, Los Angeles, CA
I haven't felt this kind of 'yippiness,' 'yahoo,' 'Let's-hold-our-hands-and-spin-around-as-fast-as-we-can-glee' since I was a young child or a young woman first meeting people when I went to college. I didn't think anything like this would ever be possible in my elder years. This opportunity came from something larger and more gigantic than myself. It was the most amazing experience of serendipity and synchronicity I've ever had in my life.
--Paula Hill, Santa Cruz, CA
This retreat was a spectacular success. I have enormous admiration for what you created here.
--Toni Littlestone, Albany, CA
When I signed up for this retreat, I knew that the events of the past seven years and the associated grief still needed processing. Writing is how I do this best. Being in a collective of people in a similar place is a powerful force for release and subsequent change. we grow by bearing witness to each other's stories. I learned that I am far from alone in this journey of profound grief.
--Betsy Fletcher, Pisqah Forest, NC
I love the theme of grief because it is galvanizing for every human being and gets them into their heart. Laura's provocative writing prompts were the best part of the retreat--that combined with the incredible poetry.
--Colleen West, El Cerrito, CA
I try to enter every space empty-handed and openhearted, without judgment. I was surprised by how close I felt with the women in my group. And I was surprised by the magnitude, the depth and breadth of all I'll leave with. I didn't expect that.
--Kathy Sievert, Anchorage, AK
I was delighted by the laughter in the group, hearing others and being open to the pain, struggles and joys of the other women. The feeling of community and being held by the group made me want to sigh, 'Ahhh!' I learned this week that I am part of the humanity we all share. I was in awe that strangers could become confidants in such a short time.
--Rebecca Arnesty, Aptos, CA
I learned that my writing was just fine. I didn't feel I needed to perform.
--Elaine Cory, Newton, MA
I feel so refreshed and recharged. I learned tools that will give me the strength to battle anxiety and depression. I was delighted to find the light of compassion rekindled inside me. I will carry it with me into my daily interactions.
--Valerie Bishop, Santa Cruz, CA
I learned that I am capable of being anything and that the world, my spirit guides, my heart and my new family support me and my journey. I learned that I am loved, that I am never alone and that my ancestors have been waiting for me to be ready to talk.
--Eliana Yoneda, Los Angeles, CA
This was a safe place of love, comfort and acceptance. The variety of activities kept every day unique and enjoyable. This retreat was definitely not boring--it was energizing, soulful and inspiring.
--Valerie Bishop, Santa Cruz, CA
I learned that I can be with others and be with myself. I learned that I do have something to say and it feels good to say it. I learned it is possible to live in silence and speak at the same time. I learned that I can accept by attractions and preferences without judgment.
--Suzanne Harris, San Francisco, CA
There was no room for improvement. This experience and the leaders' expertise and guidance was beyond perfection.
--Paula Hill, Santa Cruz, CA
I was delighted by the opportunity to meet such a wonderful group of women from such diverse backgrounds and with such amazing stories. I was delighted that they allowed me to be such a part of the group despite my difference in age. I was treated as an equal, a student, a daughter, a granddaughter and a teacher. It was amazing. 
--Eliana Yoneda, Los Angeles, CA
I wanted to grieve my misspent life. I've been working this through for decades, but I wanted to lay it to rest so I could move forward unencumbered, and I did!
--Colleen West, El Cerrito, CA
The complete lack of judgment on the part of the facilitators and participants made it so much easier for me to give up my critic almost immediately.
--Yvonne Milewski, Forest Hills, NY
I'd recommend this retreat to anyone who is willing and ready to heal alongside others. Look grief in the eyes and say, 'I love you." If you're ready to let go and let love back in--if you're ready to do the work, this is a safe place to start.
--Eliana Yoneda, Los Angeles, CA
It has been over a week since I have returned from your retreat, and I am still turning over memories in my mind, savoring them as I would a delectable meal. The safety, sorority, serenity, growth--and oh yes, the writing! Everything served as nourishment for both body and spirit. I have never experienced anything like it. I cannot thank you enough for the profound experience that I just underwent under your gentle and wise ministration. I have begun a transformative journey on so many levels, and will be forever grateful for your help in setting me on this path.
--Emily Bitton, West Orange, New Jersey
I learned that it's okay to tell your story when you are surrounded by warmth and love and judgment is not part of the equation.
--Ruth Kear, San Miguel de Allende, Mexico and Nederland, CO
A week of beauty, nourishment, vulnerability, deep inner searching, overcoming shame and renewing oneself, all in the safety of a loving community with masterful teachers.
--Nancy Gertz, Newton, MA
A perfect way to mourn in community and safety.
--Sydney Foran, Vancouver, British Columbia
I was surprised by the sense of community that formed. The connections made will be life long.
--Amanda Cisco
I totally recommend this retreat. Come with an open heart, an open notebook and an open mind. Then watch the magic and synchronicity begin. 
--Betsy Fletcher, Pisqah Forest, NC
If you need to get away from your life and process deep emotional issues that are holding you back--in a safe, supportive, confidential environment--with organic, delicious, yummy food served up three times a day, come!
--Debra Szecsei, Palo Alto, CA
I learned that my grief had a bottom and that I would survive.
--Wendy Rab, Ione, CA
I learned about the universality of grief and with that, a growing compassion.
--Connie Hanstedt, Livermore, CA
I was surprised by everyone--myself included. The way we shared without burdening each other. Our honesty and the opening of our wounds. Our easy capacity to laugh hard and cry hard. The transformations that were visible and palpable. The wisdom of the process. The flow of the week. How gently we were moved from stage to stage without being pushed or jostled.
--Holly Shulman, Chicago, IL
Give yourself this gift of time and healing. Allow yourself to cry and shout and be angry, to be loved and held in a group who are hurting and sharing the same grief. Allow yourself a change to be cracked open and put back together in a safe place. It's a blessed gift to yourself to make peace with what hurts.
--Mary Lasher, Morgan Hill, CA
Laura's retreat was life changing. Give this gift to yourself.
--Haven Logan, Ukiah, CA
Hearing the stories of others, feeling their grief, so raw and true, brought me to re-examine my paradigms about the human condition.
--Ruth Kear, San Miguel de Allende, Mexico and Nederland, CO
I'd definitely recommend this retreat because the world needs more people who are able to listen, to be present, to be real. Personal transformation is the way to achieve peace in the world.
--Teri Ketchie, Santa Cruz, CA
The most meaningful part of the retreat for me was being present for the stories of such brave, strong, courageous, resilient women. I didn't have to intervene and fix, just listen. I was buoyed hugely by the stories because coming in, I was sure I was the most broken of all. Before the retreat, I hadn't laughed in 10 months. I've always been a person who laughed and felt joy, and this loss of laughter affected me deeply. I had never been so profoundly sad. I loved laughing, smiling and feeling joy once again at Laura's retreat.
--Diane G, Lexington, MA
I learned that even the hardest hearts can soften.
--Terry Gibson, Vancouver, Canada
If you want to retreat in a beautiful place in nature, be taken care of with amazing food, be surrounded by a magnificent group of writers--if you want to laugh, cry and write down to the bone of yourself while being held in love--sign up immediately for this retreat.
--Carolyn Rudolph, Santa Cruz, CA
Laura's retreat provided the most effective method I've ever seen for coping with unimaginable suffering. I believe lives were extended here.
--Melanie Dreiman, Saudi Arabia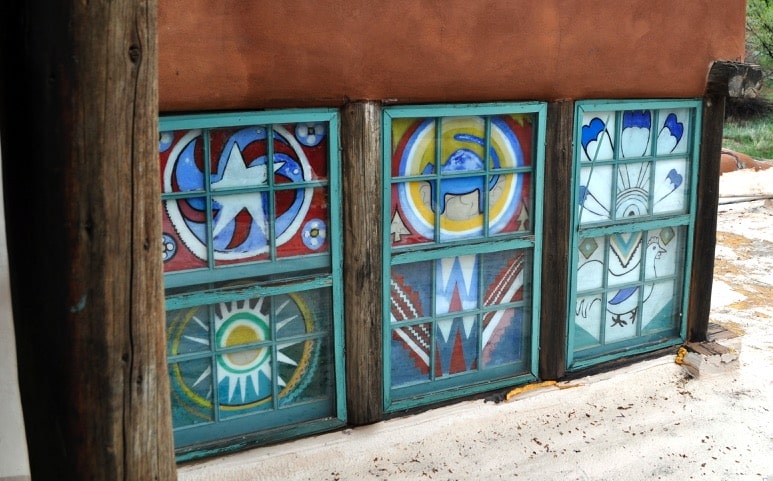 What's included:
Room, board and three delicious meals a day.
All instruction for a life-changing retreat.
The services of your three capable, compassionate leaders.
An amazing community that will lead to deep connections and new friends.
What's not included:
Transportation to and from Bolinas or Taos.
Tips for the kitchen and the staff.
Extra days you stay and extra meals if you arrive early or stay late. (This option is available at Mabel Dodge only.)
Travel insurance to protect your investment.
Sign Up Now to Secure Your Place!
Mabel Dodge Luhan House
Taos, New Mexico
Saturday, June 17 - Friday, June 23, 2017
Mabel Dodge Luhan House Taos, New Mexico
Saturday, June 17 - Friday, June 23, 2017
YOUR INVESTMENT
Registration: $2250.00 (US) for a double with a shared bathroom; $2950.00 (US) for a single occupancy room with a private bathroom.
Payment Schedule and Cancellation Policy: To reserve a spot, you need to pay the complete registration fee, which includes a $1000.00 non-refundable deposit. There will be no refunds for any reason after May 1st. If you have committed to the workshop, you are responsible for the full fee, except by special arrangement.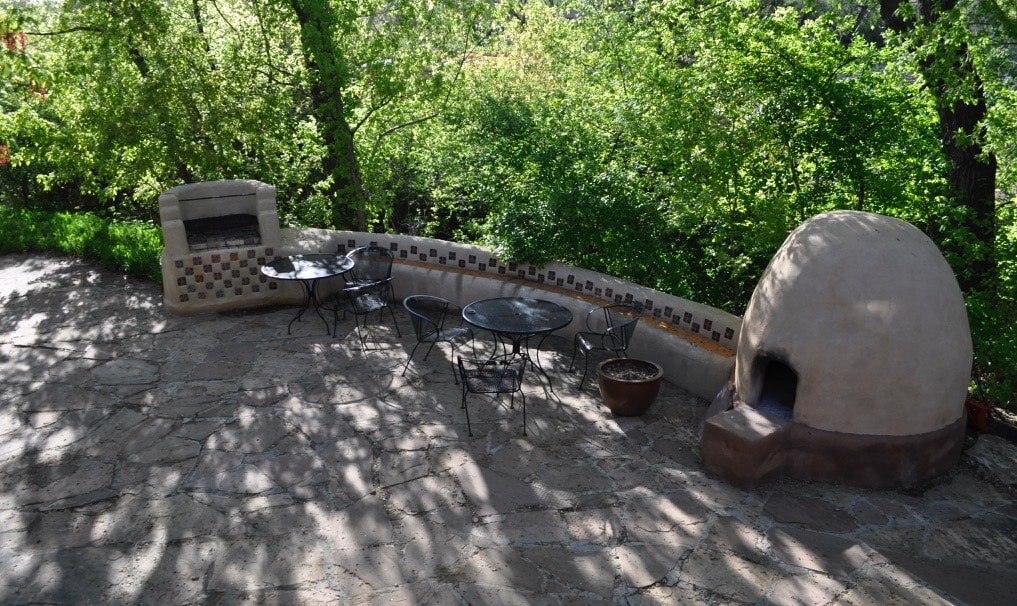 I take checks, credit cards (Visa, Mastercharge, American Express) and you can pay your initial deposit online with a credit card.
Laura's retreats sell out quickly—if this is something you want to attend, sign up now.
Trip cancellation and medical evacuation insurance are strongly recommended to protect your investment in this retreat and we recommend you purchase it as soon as possible after today's booking. Our travel agency, Pacific Harbor Travel, can sell you a policy that will provide you with comprehensive coverage and excellent rates. This coverage can cover your investment in the retreat regardless of how you travel there. You will be given more information about this insurance as soon as you're done with your registration.
NOTE: If you have any pre-existing health conditions, you must purchase your travel insurance within three weeks of paying your deposit.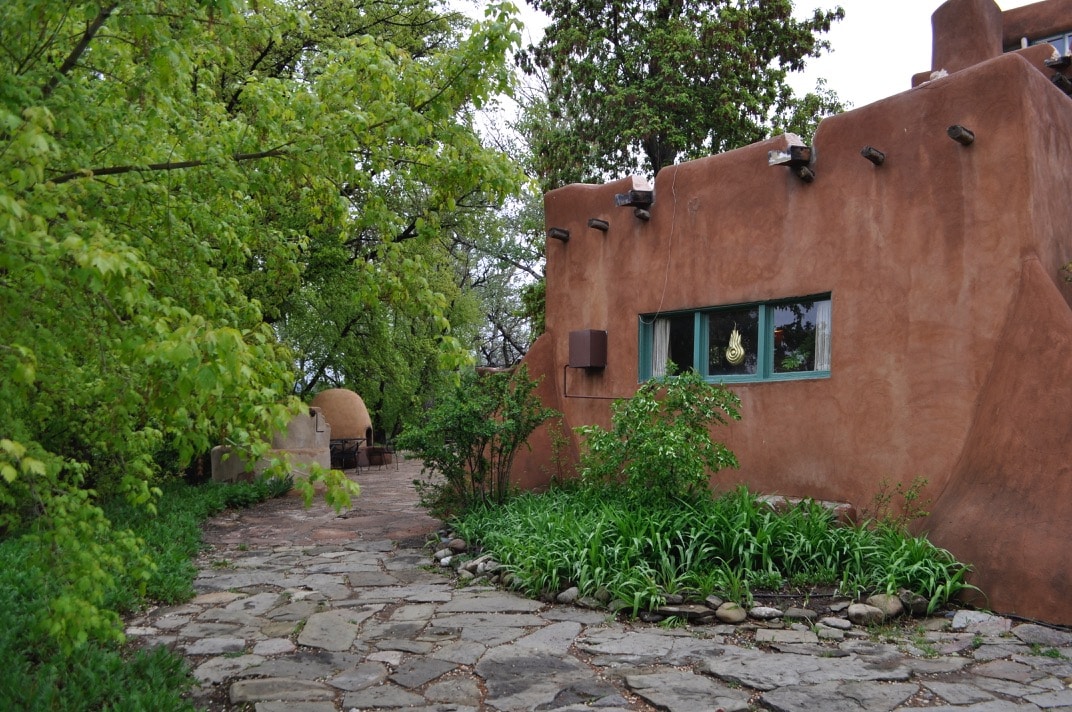 "Laura's Writing as a Pathway Retreat is an opportunity to step out of your life for a week, into a wild, beautiful environment, to dive deep into your heart, your buried secrets, hurts, grief, dreams and start to heal. Along the way, you will be nourished by the most beautiful food you will ever see, and held in a safe, confidential and loving space by seasoned, smart and gentle leaders. You received us raw and returned us well done."
--Lucia Ellis, Atlanta, GA