Writing Retreats with Laura Davis
There's nothing like writing under the guidance of a master teacher in a beautiful place, in a supportive community of like-minded writers, far away from the demands and pressures of your daily life.
Whether you are a beginner, an established writer, a published author, or are looking for a creative vacation with your spouse…I have a retreat for you.
Laura's Writing Retreats in the United States
Esalen Institute, Big Sur, CA
Friday April 6 - Sunday April 8, 2018
A relaxing weekend at the incomparable Esalen Institute in Big Sur, California. This workshop features in-depth instruction in writing practice as well as the opportunity to tap into your deep creativity. Discover how much easier it is to unleash the writer within in a safe, confidential, supportive community of your peers. In addition to instruction from a master teacher, this weekend workshop will provide ample time for you to savor the pleasures of the famous Esalen baths, stroll through magnificent gardens, treat yourself to a world-class massage, and savor a rich array of healthy, organic food, all with the backdrop of the thundering Pacific coast.
Kripalu in Western Massachusetts
April 22 - 27, 2018
If you live east of the Mississippi and haven't wanted to fly all the way across the country to study with Laura, now you have your chance! This five-day-retreat at Kripalu, a beautiful yoga retreat center in the Berkshires of Western Massachusetts, will give you the opportunity to find your writing voice, to explore your wild mind, and to discover the stories that are living inside you, just waiting to be told. Through creative exercises, guided meditations, and evocative writing prompts, you will learn to transform scraps of memory into a rich written legacy. Experience the power of a vibrant, supportive writing community with a seasoned, compassionate teacher.
Carmel Valley, CA
Friday, August 17 – Wednesday, August 22, 2018
Discover how writing practice, meditation and deep listening from a supportive community can unleash your most powerful, compelling stories. This five-day retreat will be held at the Tassajara Zen Mountain Center, a deeply restful remote valley famous for its healing hot spring waters. This healing, transformative workshop will utilize writing practice, developed by Natalie Goldberg, to create a vibrant writing community. Alternating periods of writing with meditation, we will deeply listen to each other from a place of focused attention and unconditional acceptance. Soak in the hot springs, celebrate the glory of nature, meander along the trails and creek, and savor Tassajara's gourmet vegetarian cuisine. This retreat will be co-taught with Zen teacher Tova Green.
Land of Medicine Buddha, Soquel, CA
This retreat has yet to be rescheduled
In the relentless pace of modern life, we have lost our way. In our devotion to our to-do lists, we've forgotten how to connect to our deepest selves. How to be. How to listen. This weekend, set in the beautiful redwoods of Northern California, utilizes restorative yoga and powerful writing exercises to help you get back in touch with deepest self. Set in a place of stunning natural beauty and stillness, this retreat will give you the perfect opportunity to rest and renew yourself. You don't need experience with writing or yoga to attend. Beginners in both disciplines are welcome.
International Writing Adventures: Write, Travel, Transform
February, 2018

Laura will be returning to the San Miguel Writer's Conference in February of 2018. The San Miguel Writers' Conference & Literary Festival is the largest and most prestigious co-cultural, bi-lingual literary gathering in the Americas, attracting distinguished authors, established and emerging writers, industry experts, teaching professionals, and avid readers from the United States, Canada, Mexico, and Europe. This year Laura will be teaching two workshops, participating on a panel, "Writers as Activists in a Dangerous World" and for the first time teaching a five-day post-conference retreat, "Using Memoir Writing to Explore Your History, Your Beliefs, and Your Strengths in a Conflicted World."
June 29-July 13, 2018

Adventure, writing and immersion in a new culture are transformative experiences that can open your heart, expand your world, and put you in touch with your deepest self. This in-depth excursion into the culture of Bali will visit three distinct regions: the ocean at Candi Dasa, the urban cultural center of Ubud, and Munduk, the coffee-growing mountain region. This trip includes Balinese dance & music performances, cultural education, snorkeling and hiking adventures, daily writing instruction, an amazing community of fellow travelers, all ground transportation, and lodging in three intimate eco-friendly hotels. Spouses and non-writing friends welcome to join us. 35 CEUS for U.S. therapists, nurses and psychologists. An optional 4-day trip to Java and the wonders of Borobudur is available.
May 13-28, 2019
This trip begins with 9 days at a beautiful eco-resort in the Sacred Valley of Peru. There, we will begin exploring the natural, spiritual, cultural, and artistic treasures of Peru. Writing and yoga will help us integrate this immersion experience and bond as a group. During our 16 days together, we'll explore the wonders of the Sacred Valley of Peru and Machu Picchu. This trip is for writers seeking an experience that is physically vital and intellectually stimulating. Trip includes ceremonies with local shamans, excursions to the famous Incan ruins at Pisac, a visit to a local school, treks, a visit to a local organic farm, and a three-day exploration of Cusco. Spouses and non-writing friends are welcome to join us. An optional 5-day trip to the Amazon rainforest is available.
Laura is planning on a reprise of this trip in winter of 2019. Sign up to be kept informed of when dates are announced, by clicking on the more info button.
This in-depth cultural tour of Vietnam and Laos uses writing and yoga as touchstones and to bond us as a group. During our 17 days together, we'll visit three distinct regions of Vietnam, as well as Laos. Excursions include tours of ethnic markets, treks in rain forests, a three-day cruise on a traditional junk in HaLong Bay, hill climbs to sacred places, trips to monasteries, walks to sacred caves and lush waterfalls, kayak excursions, and an elephant ride. At the end of your 17 days of adventure in Southeast Asia, you'll return home deeply connected to yourself, your voice, and a remarkable new community of friends. Optional trip to Cambodia.
Be the First to Learn About Upcoming Retreats with Laura!
Not sure which retreat is right for you?  Interested to hear about exciting new locations and adventures?  Enter your name and email below and I'll let you know before new retreats are released on my website.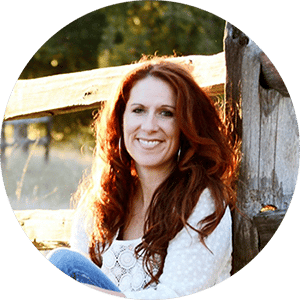 "I return home from each of Laura's trips a little wiser, a little more open, and a lot more compassionate. I greet my family, friends and daily life with sparkly, clean energy and a renewed patience, brought about by way of re-writing old stories that I needed to let go of. I come home ready to move forward in my life.
A retreat with Laura Davis is one of the best gifts I ever received and gave myself. It took many years to realize that I was worth the time and financial investment, but now there is no looking back."
Julie Sheehan, Livermore, California