There's nothing like writing under the guidance of a master teacher in a beautiful place, in a supportive community of like-minded writers, far away from the demands and pressures of your daily life.
Whether you are a beginner, an established writer, a published author, or are looking for a creative vacation with your spouse…I have a retreat for you.
I have created a wonderful menu of retreat options for you—from weekend retreats to multi-week international adventures. There is something here for everyone—whether your goal is:
to explore the world and write about it vividly and with passion
to dive deep within and generate notebooks full of new material
to use writing and restorative yoga to find a deep place of peace
to hone your craft and advance your writing project to a new level
to transform your life and your writing
I have a retreat for you.
Come write, travel, transform with me.
 This is my third retreat with Laura. They get better and deeper and more adventurous each time, as I return to experience writing in another beautiful place with inspired people that become friends. Each return, I come not knowing what will happen, grateful that I did, and leave transformed.

–Marie Hanson, Reno, Nevada
---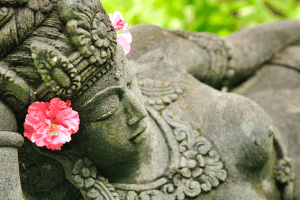 Land of Medicine Buddha, Soquel, CA
November 13 – November 15, 2015
This weekend retreat in the beautiful redwoods of Northern California, full of restorative yoga and powerful writing exercises will help you rest and renew yourself. Beginners in both disciplines are welcome. 10 CEUS for therapists.
---
May 17-June 1, 2016
This in-depth cultural tour features daily opportunities to actively explore the natural, spiritual, cultural, and artistic treasures of Greece, utilizing writing and yoga to integrate the immersion experience and help us bond as a group. During our 16 days together, we will explore the islands of Crete and Santorini, and visit Athens. This trip is for writers seeking an experience that is physically vital and intellectually stimulating. Excursions include visits to museums, seminars on Greek architecture, history, mythology, and poetry, visits to archeological sites, treks, and the opportunity to swim in Greece's clearest, warmest waters. Spouses and non-writing friends are welcome to join us.
---
July 16-31, 2016
Adventure, writing and immersing yourself in a new culture are transformative experiences that can open your heart, expand your world, and put you in touch with your deepest self. This in-depth excursion into the culture of Bali will visit three distinct regions: the ocean, the urban cultural center of Ubud, and the coffee-growing mountain region.
Trip includes Balinese dance & music performances, cultural education, snorkeling and hiking adventures, daily writing instruction, an amazing community of fellow travelers, transportation, and lodging in three intimate eco-friendly hotels. And Laura's 60th birthday! Spouses and non-writing friends welcome to join us.
---
Crafting Personal Stories That Are Vivid, Compelling & True
April 8-10, 2016
A relaxing weekend at the incomparable Esalen Institute in Big Sur, California. Savor writing instruction from a master teacher, the famous Esalen baths, a world-class massage, and organic food, all with the backdrop of the thundering Pacific coast. 10 CEUs for therapists.
---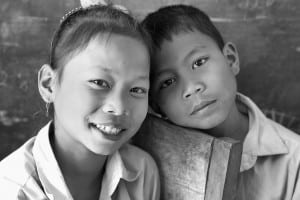 December 29, 2015 — January 14, 2016
This in-depth cultural tour of Vietnam and Laos will utilize writing and yoga as touchstones to ground the trip and bond us as a group. During our 17 days together, we will visit three distinct regions of Vietnam as well as Laos. Our excursions will include tours of ethnic markets, treks in rain forests, a three-day cruise on a traditional junk in HaLong Bay, hill climbs to sacred places, trips to monasteries, walks to sacred caves and lush waterfalls, kayak excursions, and an elephant ride. At the end of your seventeen days of travel and adventure in Southeast Asia, you will return home deeply connected to yourself, your voice, and a remarkable new community of friends. You will leave, as most visitors do, pledging to come back, full of love for a land and people certain to touch your heart with beauty. Optional add-on trip to Cambodia. 30 CEUs for therapists.
---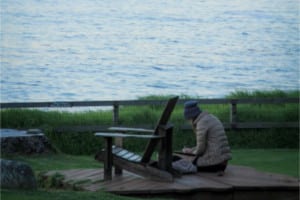 Commonweal Retreat Center, Bolinas, CA
Wednesday, October 7 — Tuesday, October 13, 2015
This weeklong writing retreat is for people who have come to a crossroads in their lives, whether it's due to the death of someone close to you, a loss like divorce, empty nest, or a geographical move, an illness, a major life transition, a shift in status, aging, or simply the deep inner urge to chart a new course or make a significant change in your life. If you are feeling "ripe with uncertainty" or are in transition from one phase of life into another, this retreat is for you. Experience the power of healing, the gift of supportive community and the profound impact guided writing can have in facing the unknown with courage, letting go, finding clarity, and embracing change.
---
To hear more about my writing retreats, and to be the first to hear about new retreats, please enter your details below: