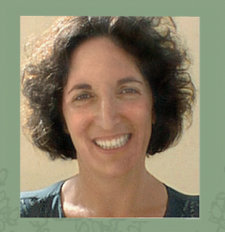 Barbara Levitt is a member of the Friday morning feedback class and is working on two different projects. She writes, "I grew up in South Africa, and moved to California in 1981. I am currently working on a semi-autobiographical novel about my life in South Africa, and a book called What's Hot in Menopause? based on anthropological research about menopause in other cultures." This was her response to the prompt, "How to Be a Writer."
The best way to be a writer is to lower your butt and your standards, and write. But before you do that, you have to be an observer. Life is your material, but if you live too fully, you will not write. You will be creating the raw material of your craft, like an artist creating a palette of experiences, you will color your work and your world.
Bur in order to write, you have o withdraw, observe and transform; and if you get lucky, or if you get good, you will illuminate. Writing does not come from life; it comes from witnessing life. Doers do not write; they do. According to Bernard Shaw, they do not teach either.
At best, the writer is a participant-observer, an anthropologist studying the familiar, rather than the otherness of a distant culture. The writer, like the anthropologist, must always be somewhat of an outsider, a sieve filtering life, rather than fully absorbing it. Except in the case of the writer, it is your vey own essence that you are straining and transforming.
This is the gift and the burden of the writer—this inevitable alienation from the very core of the self that has historically driven great writers to despair and drunkenness.. F. Scott Fitzgerald said, "I have not been a good caretaker of my talent." Writing drove him to drink, and his wife, Zelda, to madness.
Storytellers in oral cultures do not have this problem. They have a guaranteed, appreciative audience, and a clear role in their societies. Modern writers do not. They languish alone and unread in studio offices and internet cafes. If they are famous or rich enough, they get occasional shots of human interaction by going on book tours, or participating in writers' conferences in exotic locations. .
The tragedy of the 21st century writer is that everyone wants to be heard, and no-one wants to listen; and so it becomes increasingly difficult to tell the difference between writing and typing.