Next week is my first ever "Writing as a Pathway Through Grief, Loss, Transition and Change" retreat. I was inspired to create it after my mom died in July of 2014, when I was awash in grief over her death and the launching of our last child from home. They say that teachers always teach what they need to learn and that seems to be the case for me–I write about what I need to write about and I teach what I need to learn.
In a couple of days, one of my co-teachers, Nancy London will be flying in from Santa Fe, and I'm working through my long list of logistical pre-retreat preparations before she arrives–making nametags, figuring our roommates, finalizing the schedule, getting back in touch with Commonweal for final arrangement, starting to pile my personal gear in a stack in the living room, organizing my notes. Nancy and I will go over the structure of the retreat as a whole once we're face to face, but now I'm just clearing the decks so I'll be free and ready for her arrival.
Believe it or not, one of the most important rituals for me before I teach any retreat is a pedicure. And I did that today….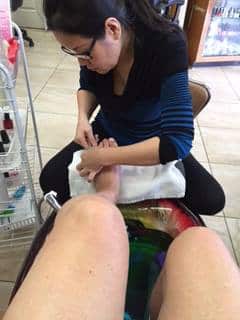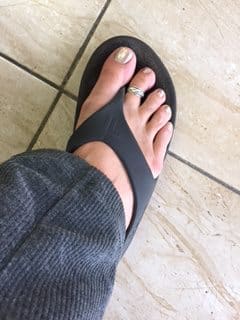 By the way, I will be blogging the retreat (and the lead up to it) here … so keep coming back so you can have a virtual retreat on me.
Laura will be offering this retreat twice in the next year. Click here to visit the retreat page.