Write, Travel, Transform: Greece
Exploring the Wonders of Crete
May 6, 2017 - May 19, 2017
with a possible add-on adventure in Santorini
If you're looking for an inspiring, creative vacation that blends writing, yoga, culture and adventure, join Laura Davis and a supportive community for a transformative journey.
Next May, this could be you . . .
Wandering down narrow, cobbled streets, serenaded by the tinkle of copper bells around the necks of the sheep and goats grazing nearby, delighted by the light clip-clop of donkey hooves completing the day's deliveries. As you explore hillsides and villages, reveling in the plaintive voice of a farmer walking through town, hawking his wares in hopes of a sale.
The quality of the light will startle and delight you--so bright and amazingly clear. This, and the hypnotic turquoise blue of the Mediterranean make Greece a photographer's paradise.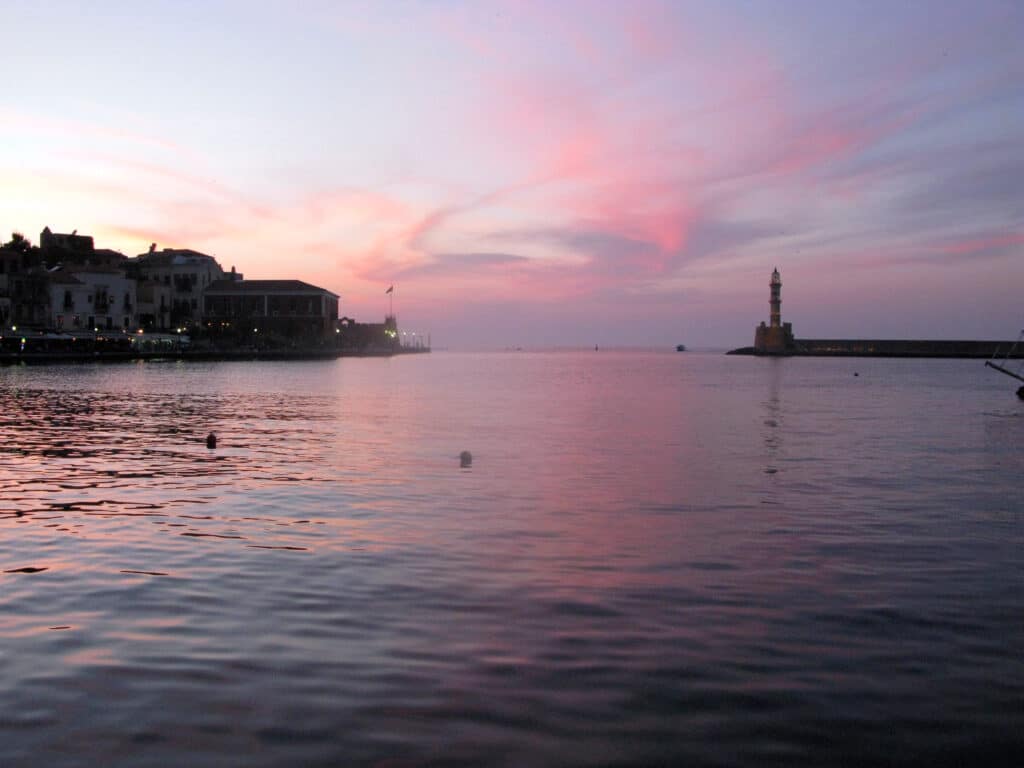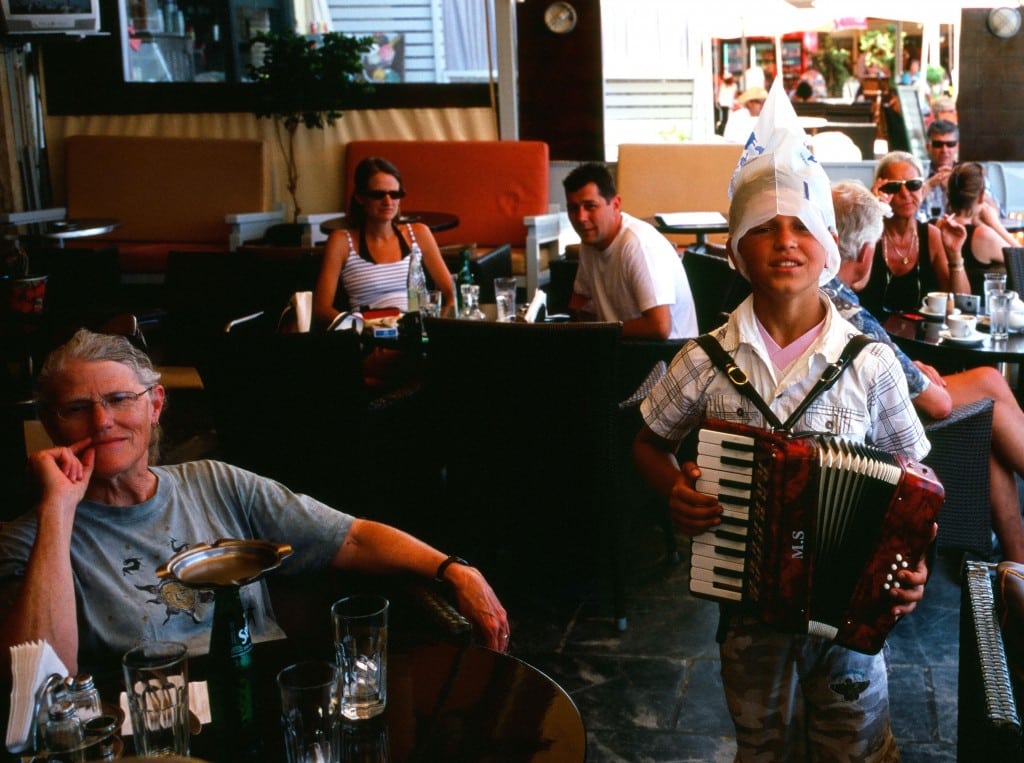 You'll savor the famed Greek cuisine, world renowned for its fresh flavors and health-enhancing qualities. Enjoy the finest yogurt in the world with fresh herbal honey and local pistachios--breakfast fit for the Gods. In May, there will be cherries galore, juicy ripe peaches, and a wonderful green melon called popone, unsurpassed in sweet juiciness by any in the world.
Always, on the Greek Islands, there is a light breeze dancing on your skin, tangling your hair, sometimes raising your skirt. You'll breathe air alive with fresh herbs--wild thyme, sage, basil, and oregano as the bright clear light of the Grecian sun sweeps across luminous whitewashed homes. All around you: Beauty. History. Hospitality. Art. Graciousness.
On Laura Davis' Write, Travel, Transform Trip to the Greek islands. Let me tell you more...
This 14-day trip is for writers who are seeking an experience that is physically vital and intellectually stimulating, with daily opportunities to study with master teacher Laura Davis. It's a rich cultural tour designed for people who want to ground their travel experience with writing and yoga.
Our itinerary features daily excursions in which you will actively explore the natural, spiritual, cultural, and artistic treasures of Greece, utilizing writing to integrate the immersion experience.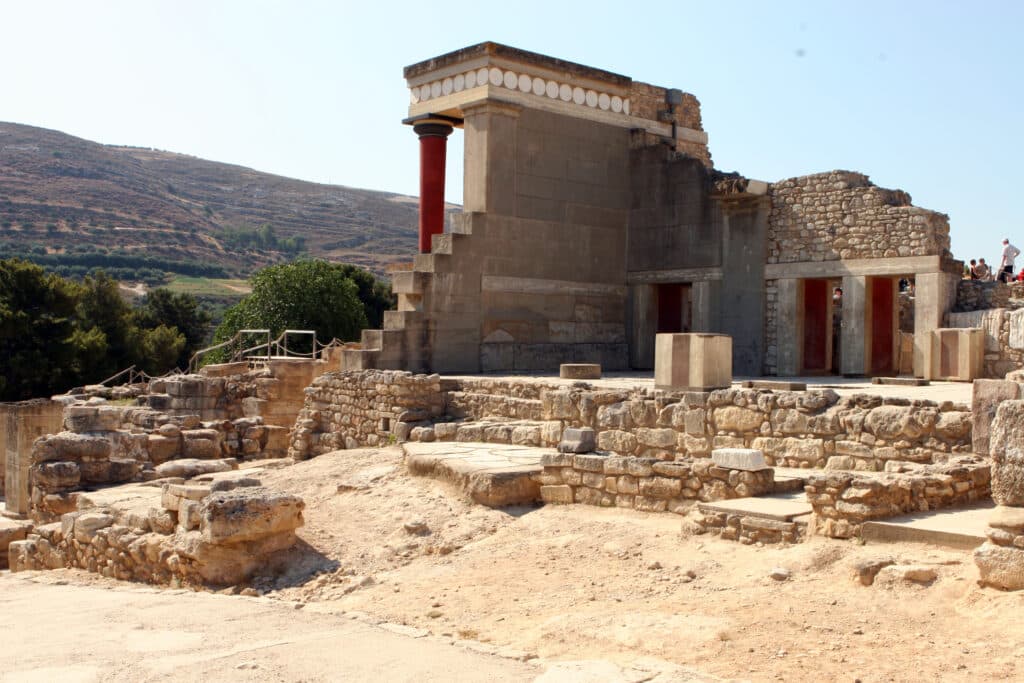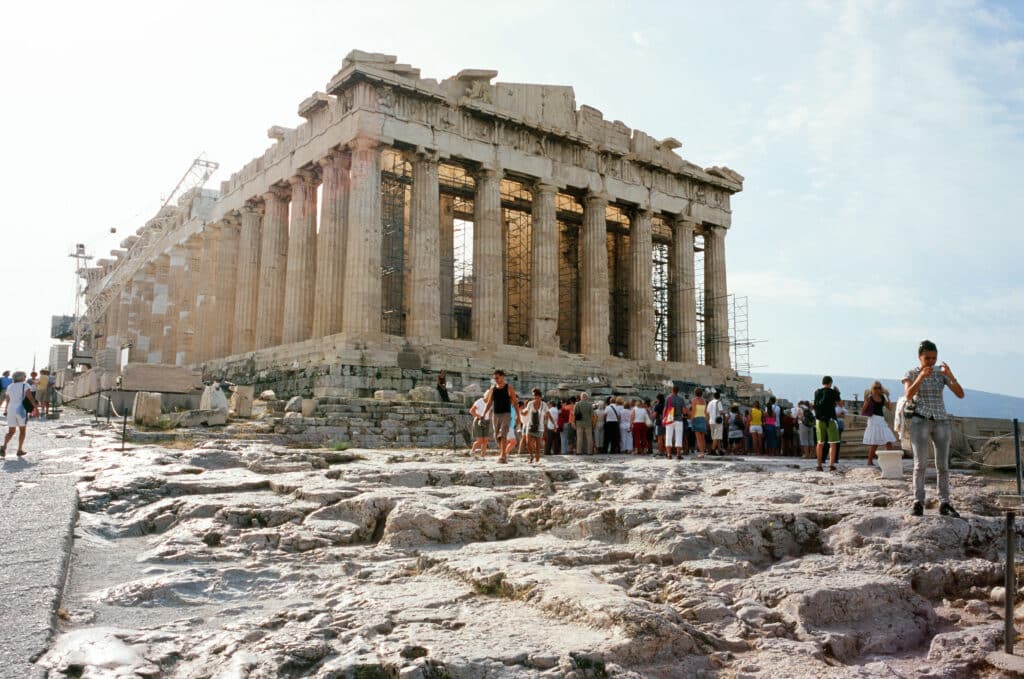 Does This Trip Have My Name on It? Would You Like To:
Study with a master teacher who will help your free your voice, find your deepest stories and create a moving record of your travels?
Travel with a warm, fascinating group of creative people who share your passion for writing, culture, and adventure?
Experience the transformative experience of a vacation rooted in community and creativity?
Immerse yourself in the historical, cultural and archeological treasures of Greece?
Savor the exquisite beauty of Crete--and if you want to, Santorini?
Soak in warm Aegean waters?
Enjoy writing, yoga, adventure and cultural exploration day after day?
Relax deeply knowing all the details are taken care of?
Physical Requirements: You need to be in good physical shape for this trip. We will be walking everywhere we go. Although the more rigorous physical adventures on this trip (hiking 12 miles down the Samaria Gorge, swimming, going to the mud baths, trekking) are optional, pavement and steps in Greece are uneven, can be steep and sometimes slick. There are a lot of steps in Greece! To participate safely, you need to feel confident walking on gravel, climbing up and down uneven stairs (without railings and at night), and walking at least two miles comfortably. You'll also be required to manage your own luggage as we move from place to place.
Last time we took this trip, some of our participants worked to get in shape ahead of time, enjoyed themselves thoroughly, and felt stronger from all the walking and stair climbing.
Size of Trip: This is an intimate tour, limited to 16 people, with a minimum of 10.
Non-Writing Spouses and Friends are welcome to join our trip, if they'd like to use the hours of writing class for rest, relaxation, massage, shopping, exploration on their own, unexpected adventures, photography, painting or whatever else they enjoy doing while on vacation.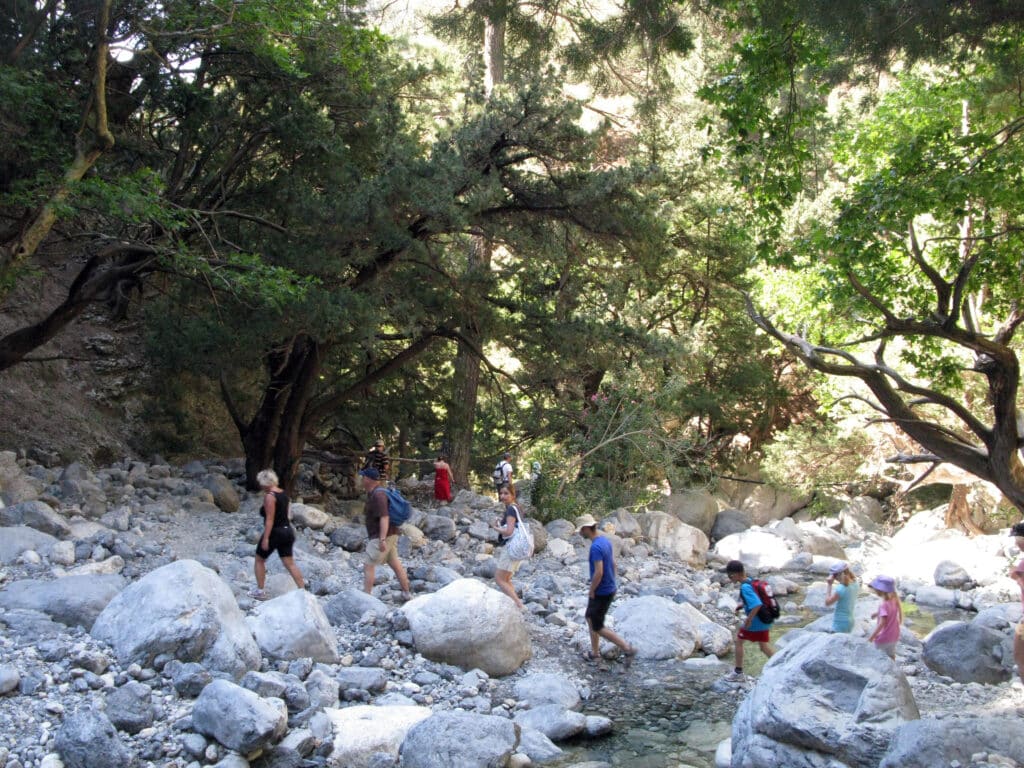 About the Writing & Yoga On This Trip
The Islands of Greece have thrilled and inspired writers for well over 2000 years. The ancient Greek poets Aeschylus, Sophocles, and Euripides created works of drama that set the bar for theatre and are still being performed today. Homer and Plato recorded ancient stories that have become part of our modern lexicon. Sappho imagined erotic love poems that resonate in our modern world.
More recently, two of Greece's modern poets, Odysseus Elytis and Giorgos Seferis received Nobel prizes for poetry, and the art form is revered by everyday Greeks today.
The Greek Islands have inspired many western writers, from Chaucer to Dante, Cervantes to Shakespeare and more recently Lawrence Durrell, Henry Miller, and Mary Renault.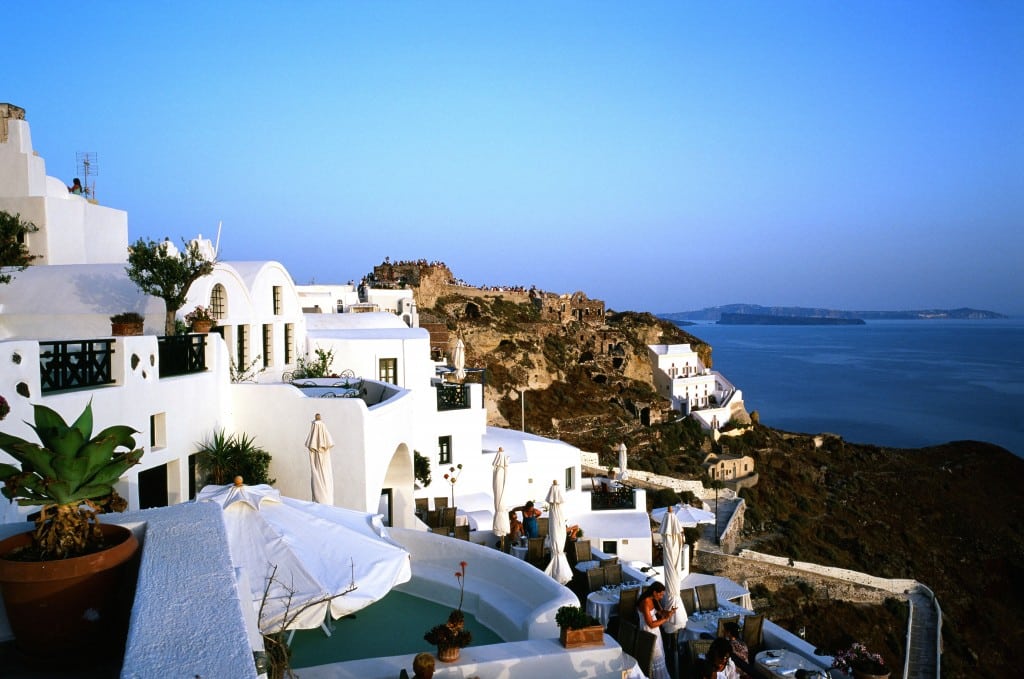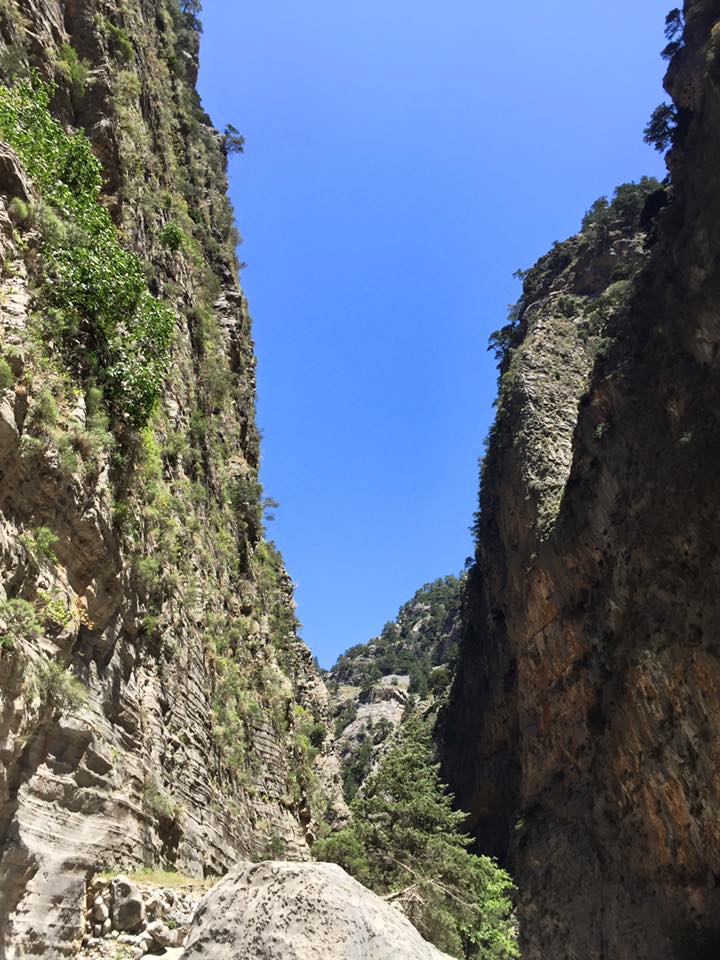 Writing classes are open to beginners, experienced writers, and everyone in between. Most days, there will be a two-hour writing class, and during our five days at the stunning Milia Eco Resort in western Crete, our writing classes will extend to three hours.
Although this trip has been designed with writers in mind, this isn't a writing-intensive retreat where you hole up and write all day. Rather, this is a tour designed for people who'd like to ground their travel experience with writing and yoga.
In our writing classes, Laura will give daily homework to sharpen your powers of observation and ability to write vivid description. In our eighteen days together, you will learn to record your experiences and insights with clarity and depth, facilitating a richer travel experience. We will also use writing practice, developed by Natalie Goldberg, to discover our "wild mind" and tap our deep creativity and the transformative power of writing. Beginning and experienced writers are welcome.
When facilities and schedules permit, yoga teacher Karen Zelin will offer an optional daily yoga class. In locations where formal classes aren't possible, we'll find windows of time and unique places to incorporate "yoga on the go" into our days—a great opportunity to experience a yoga practice that isn't at a set time, in a set place, or with set props: an age-old problem for anyone trying to practice while traveling.
The Greek islands provide a stunning backdrop for the extensive archaeological sites in evidence on the dynamically different islands of Crete and Santorini. Our itinerary also includes visits to archeological sites, beach excursions, seminars on Greek language and Cretan history.
May is a beautiful month to visit Greece. Wildflowers are still in bloom, and it is warm, but not yet hot. The Aegean Sea is just warm enough to swim and snorkel. We beat the hoards from Europe who regularly flood the Islands, and the natives have had plenty of rest and are happy to see us. Arts and crafts constructed during the winter months have not yet been picked over, and prices are lower.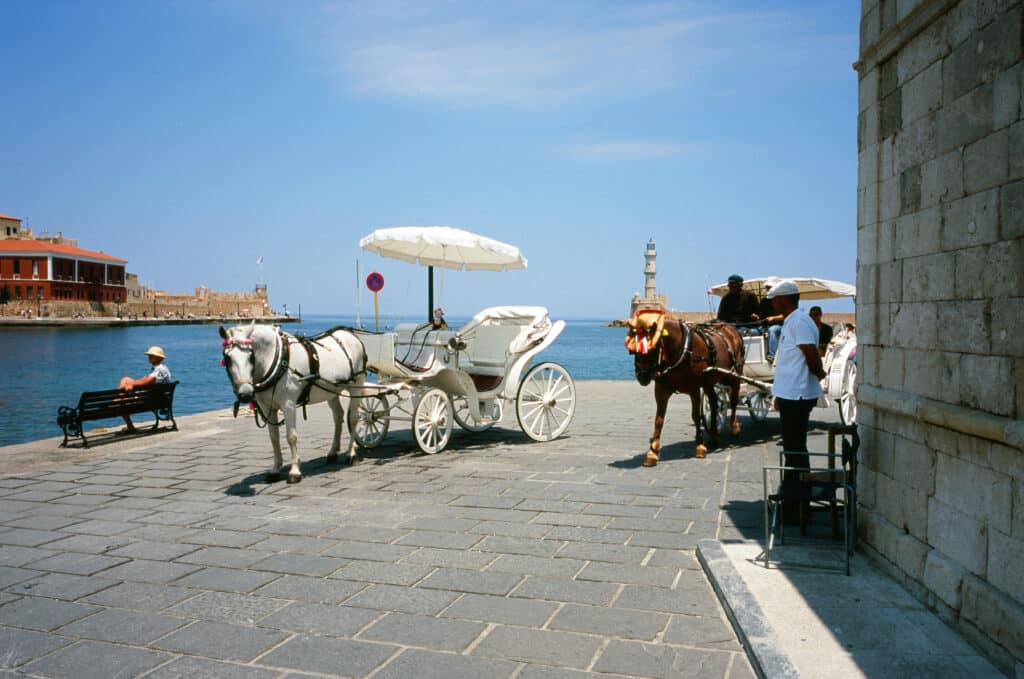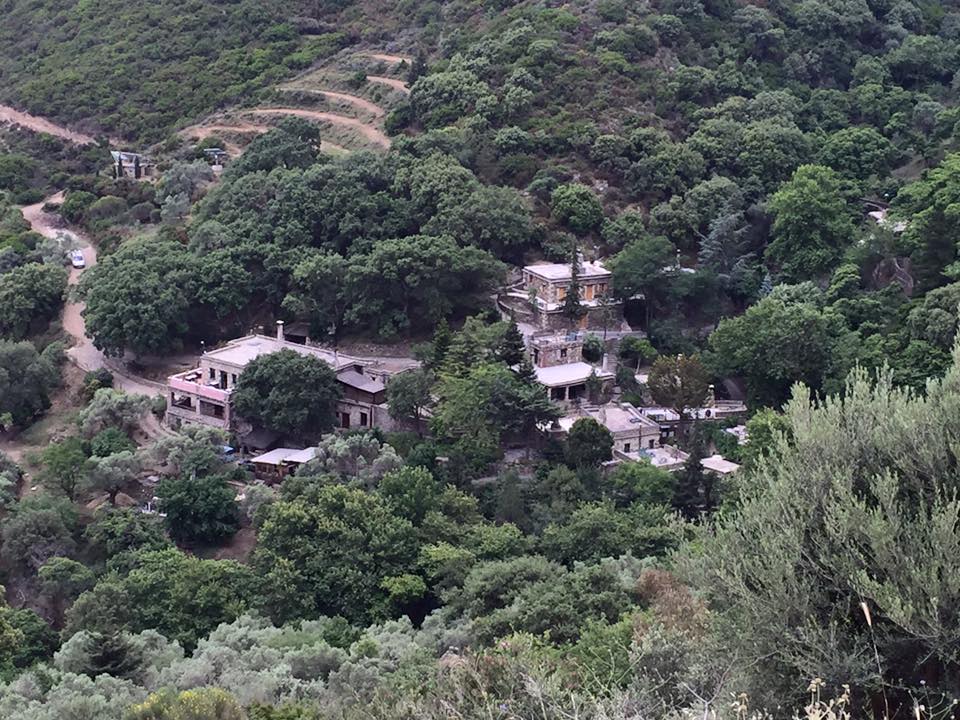 After a quick overnight in Athens, we'll travel to the Milia Eco Resort in Western Crete--chosen as one of the 50 world's best Eco-Resorts by National Geographic Magazine for a five-day residency.
Milia is an authentic 17th century mountain settlement which has been transformed into an eco-friendly tourist complex, sprouting from the soil of Crete: a glorious location boasting exceptional rugged beauty in the area of Kissamos. Placed among olive & chestnut trees, with mountaintops reaching the skies, the locale overwhelms visitors with its unique diversity. Milia is famous for its fabulous organic meals--all the ingredients are grown or raised on the grounds or locally sourced.
While at Milia, we will enjoy luxurious writing classes and morning yoga, and writers who seek time to focus, can use their days in Milia to dive more deeply into their work.
Those who seek a more active stay will have a plethora of activities to choose from: a hike through olive groves and the local hillside, a trek to a nearby gorge, an excursion to a beautiful beach. At the Lodge itself, bread-making and traditional cooking classes are available. So are art lessons, where you will gather inspiration from the breathtaking surroundings of Milia using aquarelle pencils and brushes.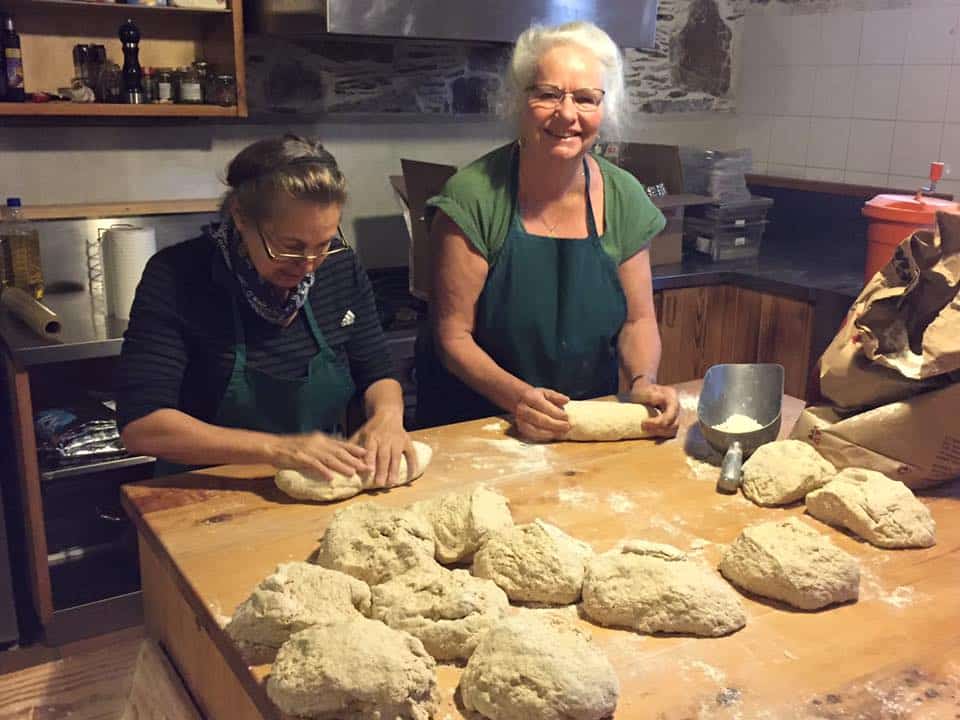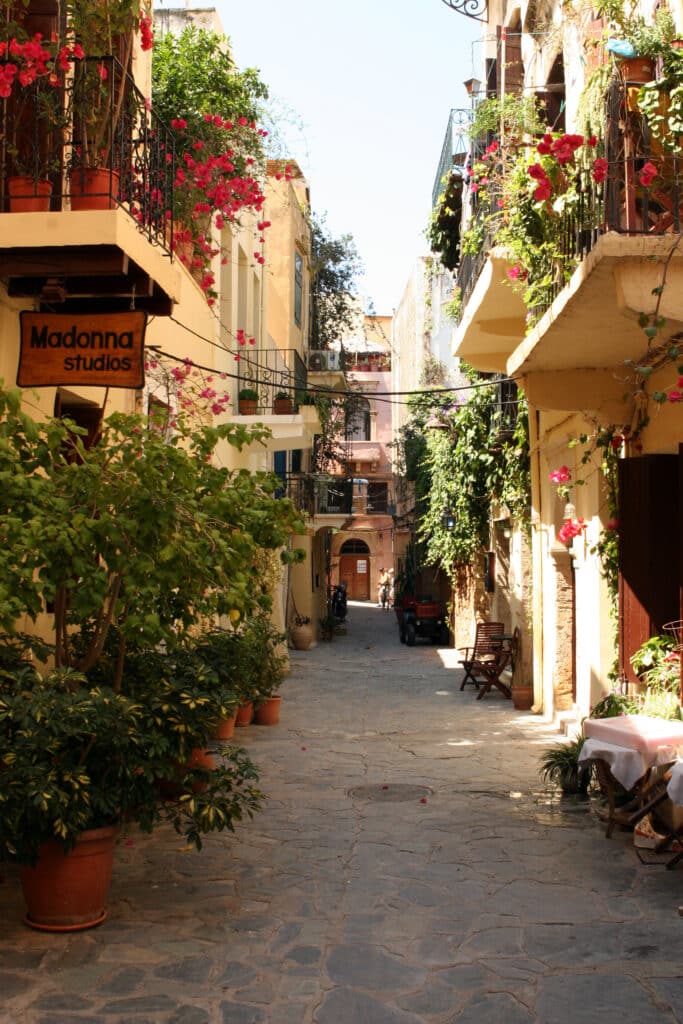 Onward to the exquisite town of Chania and a visit to its small museums. We'll feast on the treasures of the Minoan palaces at Greece's second largest museum, conjuring up images of ancient life at the ruins of the Minoan palace of Knossos near Iraklion. We will also have opportunities to enjoy the beach and frolic in Greece's clear blue sea waters. Those who seek a physical challenge will enjoy a stunning 11-mile hike down the magnificent Samaria gorge.
During our two-day stay at Crete's capitol, Iraklion, we will venture slightly out of town to visit the Palace of Knossos, center of the brilliant Minoan civilization for 1,500 years and one of the most important historical finds in Greece. We'll stay in the center of town, overlooking Elefteria (Freedon) Square, within walking distance to the stylish shopping district and lively nightlife scene. It is in Iraklion that we will say goodbye to those travelers leaving us after our two-week adventure in Crete.
Those who are continuing, will journey for a four night-five day visit to the dramatically beautiful island of Santorini, where we will eat fresh grilled fish on the waterfront, explore the finds from the excavation sites of the Minoans at Akrotiri, soak in the healing lava of the volcano that destroyed the vibrant culture on neighboring Crete, and absorb the ancient and modern cultures that followed that terrible devastation. Each evening, we will gather to savor Santorini's world-famous sunsets from a vantage point of unparalleled beauty.
Through all this you will be enjoying morning yoga with Karen and working with Laura on strengthening your use of sensory detail in writing, creating a moving account of your travels, and discovering the power of writing as a personal tool for transformation.
Laura Davis (Writing Workshop Instructor)
The author of seven non-fiction books, including The Courage to Heal, Becoming the Parent You Want to Be and I Thought We'd Never Speak Again. Laura's groundbreaking books have sold more than 1.8 million copies around the world. Laura has also worked as a columnist, talk show host, radio reporter, radio producer, blogger, editor, and speaker. Words have always been at the core of her work and her self-expression.
Laura has been mentoring and supporting writers for the past 20 years. It is truly the work of her heart: "I love teaching. I love watching my students find their natural voice and their rhythm. I love it when they find their true stories and discover the courage to put them on the page. I feel like a midwife as my students birth their stories, and I feel honored to witness their bursts of creativity and pure life energy pouring out on the page. Our writing circles are safe places where skills are honed, tears and laughter are welcome, and each writer is seen, heard and deeply known."
Currently, Laura leads weekly writing groups and retreats in the Santa Cruz, CA region, as well as retreats internationally. She has taken writers to Bali and Scotland, and will be taking writers to Greece, Vietnam, Laos and Cambodia in 2016. She documents these trips to the delight of many readers in her blog, The Virtual Vacation. You can read about her past trips to Bali and Scotland. You can read a wonderful interview with Laura here.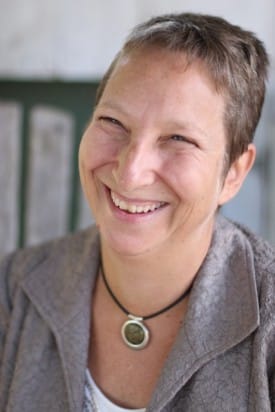 Praise for Laura
Laura was the beautiful sailing ship that held us during the retreat. She moved with the changing seas, knew where we were going and returned us safely to port. Above all, she was a kind, personally open, and strong captain.
--Haven Logan, Ukiah, CA
Laura was our beacon of light that shone on us constantly. Her glow never dimmed. We followed her light and never got lost.
--Mary Lasher, Morgan Hill, CA
Laura holds a sacred space for us to share our deepest sorrows and joys.
--Teri Ketchie, Santa Cruz, CA
Laura's role as facilitator was beyond words, but I'll try: skillful, passionate, caring, compassionate. Where would I be today without her presence in my life?
--Connie Hanstedt, Livermore, CA
What did Laura bring to the retreat? She brought herself, which is all anyone would ever need."
--Honeysun Ferdinand
Laura has such a wonderful down to earth way of leading and teaching. She has an authenticity about her that makes it special to be in her presence. "
--Amy White, Author, Coach and Advocate
Writing together was awe-inspiring. What delighted me most were the stories and laughter.
--Carol Brendsel, Felton, CA
Laura is a grounded, supportive writing teacher. Our daily writing sessions affirmed my belief in the power of listening and sharing in circles.
--Pam Lemke, Santa Cruz, CA
Laura is an exquisite teacher. She fed us soul food.
--Laura Griswold, Los Altos, CA
Laura created a comforting, safe environment for the writer's circle.
--Baksim Goddard, Santa Fe, NM
Laura is an amazing teacher. Her prompts were creative and diverse and never boring. The way she set clear ground rules was very important to me.
--Joyce Bartlett, Marblehead, MA
Laura is a kind, skillful teacher. She was encouraging, yet determined to get us to dig deep. She gave excellent prompts and set great boundaries.
--Wendy Morley, Gold Coast, Australia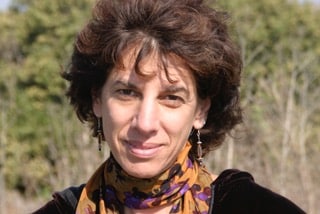 Karen Zelin (Yoga & Mindfulness Instructor)
Karen says: "Yoga is one of the steady threads in my life that keeps my feet on the ground and my heart open. It is from this very personal place of practice that I have come to love teaching. My yoga classes are designed to bring compassion to the body/mind while increasing strength and flexibility, and deepening awareness and connection. Poses can be explored, regardless of courage, level of experience or conditions in the body. What matters most is an orientation to be willing and to discover. Through own steady exploration and practice, yoga helps clear the mind and creates the conditions for well-being.
I'm happy to be joining Laura on her trip to Greece—such a beautiful combination of writing and travel and yoga—good for the heart and soul!!
I've been practicing and studying yoga and mindfulness for the last 25 years. I originally studied at the Teacher Training Program at the Iyengar Institute of San Francisco, and since then have certified with Judith Lasater's Relax & Renew Restorative yoga program, Spirit Rock's Mindfulness and Yoga teacher training, Kofi Busia's teacher training, and the University of Massachusset's Center for Mindfulness teacher certification. I'm co-owner of Yoga Within, a studio in Aptos, California."
Praise for Karen
Karen is a great yoga, meditation and life teacher. We have studied with her for many years, have learned much from her teaching and are grateful for how our lives are richer.
--Judy & Dan, students
Karen's skill at teaching yoga is in allowing people to work at their own pace and level, while at the same time challenging students to grow. She is very accepting and inclusive of every body type, age, style of being in the world, gender, and all the ways that we are different from one another. She has helped me re-orient to my body, which is huge for me.
–Cynthia, Hospice Nurse
Karen is an accomplished, mature teacher who personally embodies the teachings of yoga. She communicates the nuances of the work with knowledge and empathy, creating a learning environment where beginning students soon become dedicated.
—Eduardo
Trip Organizers/Leaders:
Judy Slattum MFA and Made Surya B.S. are professional tour organizers who have been leading study tours in Bali since 1985. For a wonderful article about their travel company, Danu Tours, check out this article.
Judy Slattum, MFA
Judy spent 14 years as an academic before starting her own educational travel company in 1985. She has organized and led study tours to Bali since first visiting the island on sabbatical to study mask dance in 1978. Judy has published many articles on Balinese culture and her book, Masks of Bali; Spirits of an Ancient Drama was released by Chronicle Books in 1992, was featured in Time Magazine has sold thousands of copies, and was reprinted by Periplus Editions in Sept. 2003. Her museum exhibition on Balinese Masks toured the USA as part of the Festival of Indonesia for 5 years and has now relocated to Bali.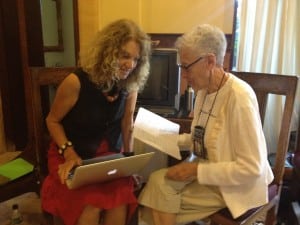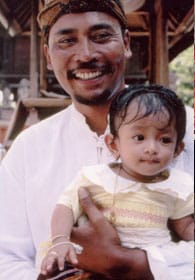 Made Surya
He could best be described as a Balinese Renaissance Man. He carves his own traditional masks, and has performed mask dance at many colleges, universities, and museums, including the Asian and the De Young in San Francisco. He has led culinary tours, been a guest chef at several restaurants, and his recipes are found in several cookbooks. Lonely Planet has declared him the local expert on Balinese traditional healers, and he has lectured and assisted numerous scholars and film crews on such subjects as Hindu religious rituals and practices, vocal music for ceremonies, traditional architecture, and herbal medicine.
Praise for Judy and Surya
I loved how Judy and Surya lit up when they shared what they loved about Greece.
--Carol Brendsel, Felton, CA
Judy and Surya's trips are always fun and exciting, full of personal highlights and moments. It is their personal touch that makes their journeys so special and memorable."
--Susan Reid, Grass Valley, CA
I enjoyed the trip immensely and appreciated the thought and expertise you put into making it enjoyable and stress-free. I will remember the food, the people, the sea...the group...thank you for making it all so easy!
--Varvara Paizis, Santa Cruz CA
This being my first organized tour, I was somewhat apprehensive about the group experience, but I must say, this trip exceeded my expectations. I appreciated multiple nights in Chania and Oia, rare on most tours I've seen. Thank you for planning and facilitating such an amazing experience."
--Joe Gardner, Cornelius NC
Judy and Surya were excellent tour leaders and that made all the difference in the world. Best trip of my life!"
--Nicole Cronin, San Francisco CA
Bravo! I loved the variety of experiences—walking, museums, boat trips, the ruins, the hikes—especially the Samaria Gorge. A delightful and memorable experience. Efkaristo (thanks)!
–Sue Welke, Mahomet IL
What's Included:
Inter-island flights Athens/Chania/Iraklion/Athens
Transportation to accommodations from all points of entry and return
Charming, comfortable accommodations throughout the trip. In Chania, we stay at a favorite small hotel on a side street in the historic quarter, near the harbor and town center.In Athens, we'll spend the night in a modern air-conditioned hotel, close to the Plaka and the Acropolis.
Yummy Greek breakfast each day. The best yogurt in the world.
Farewell feasts in Chania.
Organic, locally-sourced dinners in Milia.
Tour of Knossos.
Boat excursion to several wonderful Cretan beaches.
Orientation and walking tours of the villages of Crete.
Guided trip and transport to Omolos for hike through the Samaria Gorge.
Entrance fees to all museums and historical sites mentioned in itinerary.
Seminar on Cretan history and a basic introduction to the Greek language.
Pre-tour information.
Writing workshops with Laura almost every day and yoga with Karen wherever possible.
Services of Made Surya and Judy Slattum, professional tour leaders who have been leading trips to Greece for 30 years.
A wonderful experience of community and connection with a creative, adventurous group of fellow travelers.
Multiple opportunities for deep relaxation, personal insight, pleasure, intimacy, and joy.
What's Included In Add-on Trip to Santorini:
Inter-island flights Iraklion/Santorini/Athens
In Oia, we stay in unique caves that have been remodeled into studios with kitchens; each has a deck with spectacular views of the volcano.
Farewell feast in Oia.
Tours of Akrotiri and the caldera in Santorini.
Happy hour wine tasting in Santorini.
Boat excursion to volcano and hot spring in Santorini.
Seminars on Minoan art, religion and poetry.
Writing workshops with Laura and yoga classes with Karen every day.
Services of Made Surya and Judy Slattum, professional tour leaders who have been leading trips to Greece for 30 years.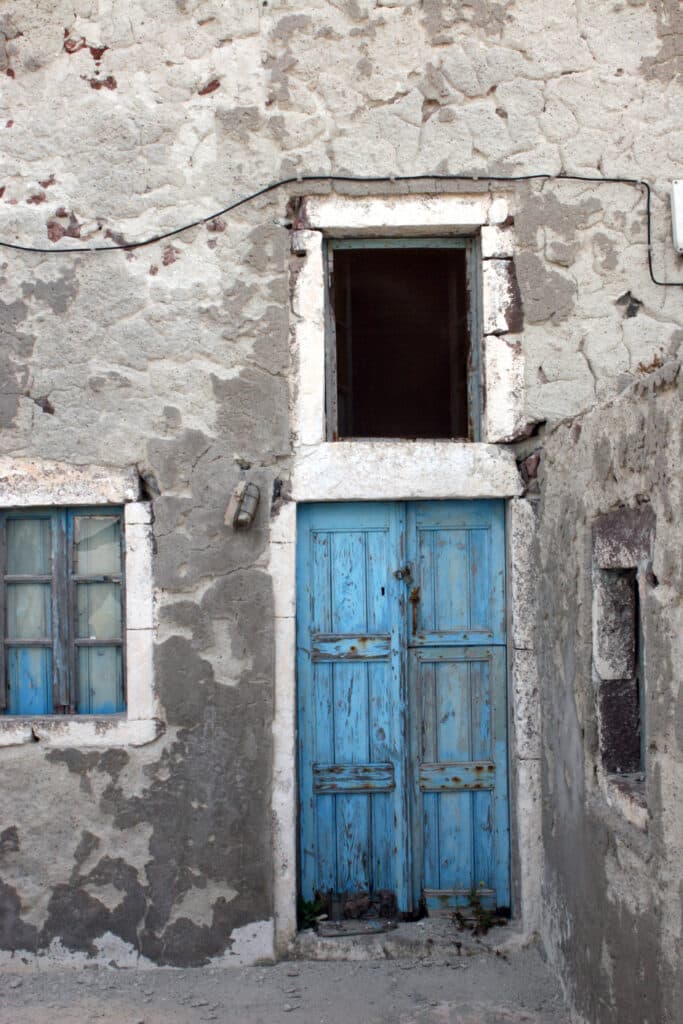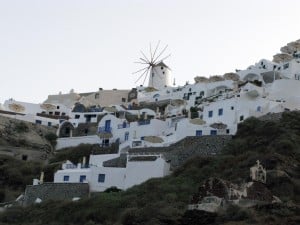 What's Not Included:
Round trip flight to and from Athens.
Transfer to and from the airport to the Athens hotel.
Laundry, additional excursions and optional classes in Milia and elsewhere.
Non-specified meals (meals range from $6-$20 each).
Tips.
Personal, medical or trip cancellation insurance.
Souvenir shopping, personal phone calls, alcohol, spa services.
Flights:
You'll be arranging your own round trip flight to Athens, but our travel agent will be happy to help you with the booking. You'll need to arrange your flight so you arrive by 2:00 PM on May 7th in order to have time to get to the hotel, settle in and be on time for our 5:00 PM orientation meeting.
Of course, you're welcome to arrive earlier to spend more time in Athens or to extend your trip on the other end
We strongly encourage you to book your flight with our extraordinary and very wonderful travel planner, Linda, so arrival times, departure times, and ground transportation can be coordinated. She can work with you whether you are coming only for the two weeks in Crete or continuing on to Santorini. Linda can also help you if you want to arrive sooner or add other destinations into your itinerary. She'll be selling the travel insurance for this trip.
Linda is in most weekday business hours and is on Pacific time:
Linda Schwedock
Pacific Harbor Travel
519 Seabright Ave #201
Santa Cruz, CA 95062
1-800-435-9463
831-427-5000
linda@pacificharbortravel.com
CST# 1014242-10
Passport and Visa
A passport, valid six months from date of entry to Greece. Visa is not required for citizens of the USA. No health requirements.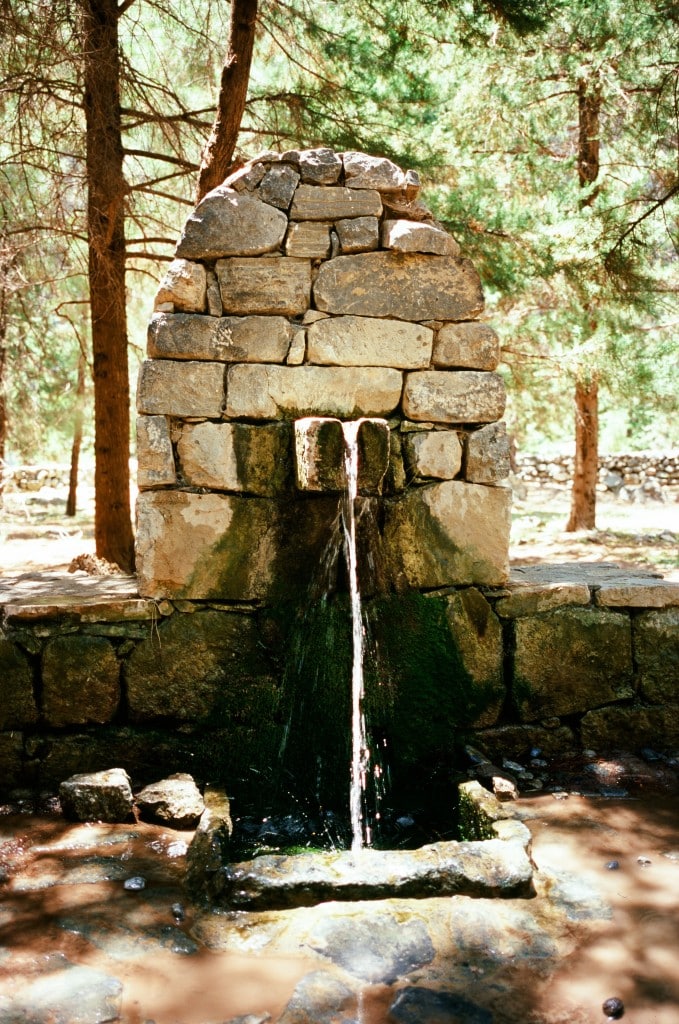 Continuing Education Units
CEs (Continuing Education Credits)
30-42 Continuing Education credits for this program will be awarded by Commonwealth Educational Seminars (CES).
Those who join us for the two week trip to Crete will get 30 CEs; those who extend their trip to Santorini will get 42.
CEs will be granted for the following professions (in the United States only):
Psychologists: Commonwealth Educational Seminars (CES) is approved by the American Psychological Association (APA) to offer continuing education credit programs. CES maintains responsibility for this program and its content. Psychologists receive 30-42 hours of continuing education credit upon completing this program.
Social Workers: CES, provider #1117, is approved as a Provider for Social Work Continuing Education by the Association of Social Work Boards (ASWB), through the Approved Continuing Education (ACE) program. CES maintains responsibility for the program. ASWB approval period: 10/15/15 through 10/15/18. Social Workers should contact their regulatory board to determine course approval. Social Workers participating in this course will receive 30-42 clinical continuing education clock hours.
Licensed Mental Health Counselors/ Licensed Professional Counselors: Commonwealth Educational Seminars (CES) is entitled to grant continuing education credit for LMHCs/LPCs in the following states: AZ, AR, CA, CO, CT, DE, FL, GA, HI, ID, IL, IN, IA, KS, KY, ME, MA, MO, NE, NH, NJ, NM, NC, OR, PA, RI, SC, SD, TN, UT, VT, VA, WA, WI, WY. CES maintains responsibility for this program. LMHCs/LPCs completing the program will receive 30-42 continuing education hours of credit.
Marriage and Family Therapists: Continuing education credit for Marriage & Family Therapists is awarded in the following states: AL, AR, AZ, CA, CO, CT, DC, DE, FL, GA, HI, ID, IN, IA, KS, ME, MD, MO, MT, NE, NH, NJ, NM, NC, OR, PA, RI, SC, SD, TN, UT, VT, VA, WA, WI, WY. CES maintains responsibility for this program. Marriage and Family therapists completing this program will receive 30-42 CE hours of credit.
Nurses: As an American Psychological Association approved provider Commonwealth Educational Seminars (CES) programs are accepted by the American Nurses Credentialing Center (ANCC). Every state Board of Nursing accepts ANCC approved programs except California and Iowa, however CES is also an approved Continuing Education provider by the California Board of Registered Nursing, (Provider Number CEP15567) which is also accepted by the Iowa Board of Nursing. Nurses completing this program receive 30-42 CE hours of credit.
There will be a small additional fee to get your CEs.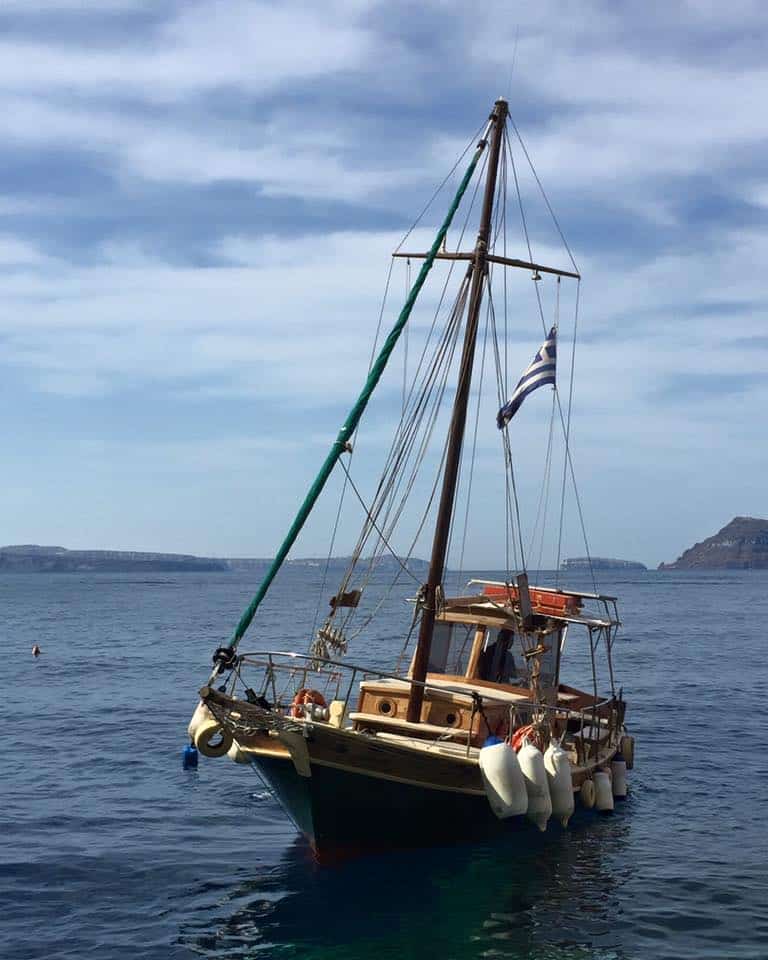 CE Learning Objectives:
Therapists, nurses, social workers, psychologists and counselors who attend this retreat will learn to:
Effectively utilize writing as a vehicle to excavate, understand and process past experiences.
Practice externalizing feelings to clarify and resolve difficult experiences.
Describe the use of writing as a process to give voice to trauma and difficult truths.
Implement writing as a way to explore and develop a working relationship with different parts of the self.
Create, select and facilitate writing exercises that help understand and honor past history and choices.
Develop writing prompts that recognize and affirm personal strengths and build effective coping strategies.
Establish and communicate the critical ground rules essential for the safe use of therapeutic writing.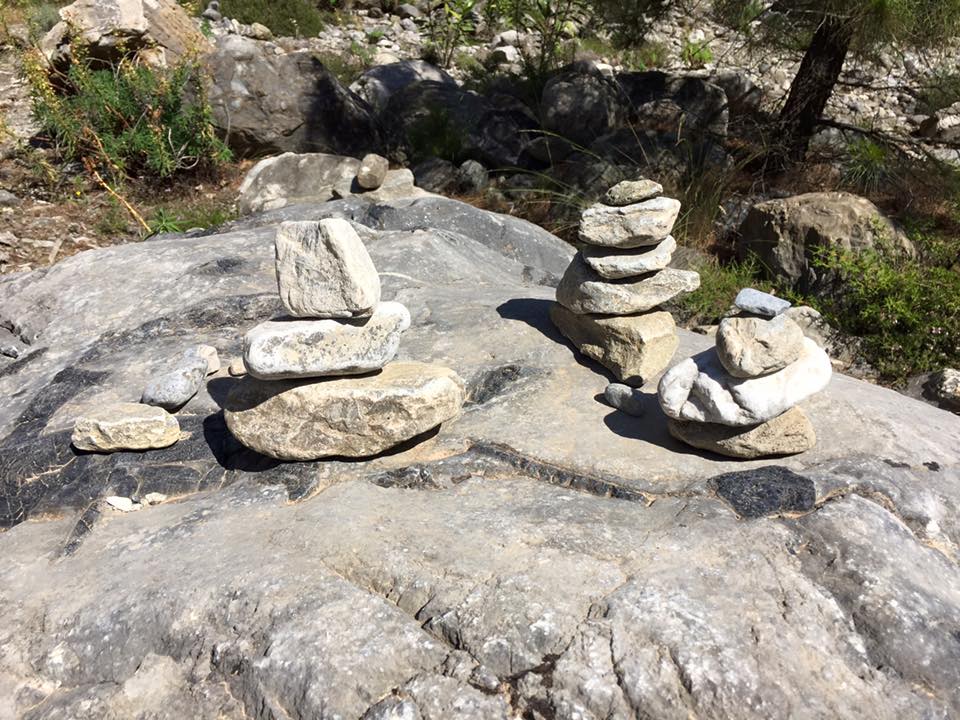 How Do I Sign Up For This Fantastic Retreat?
Write, Travel, Transform: Exploring Crete
May 6, 2017—May 19, 2017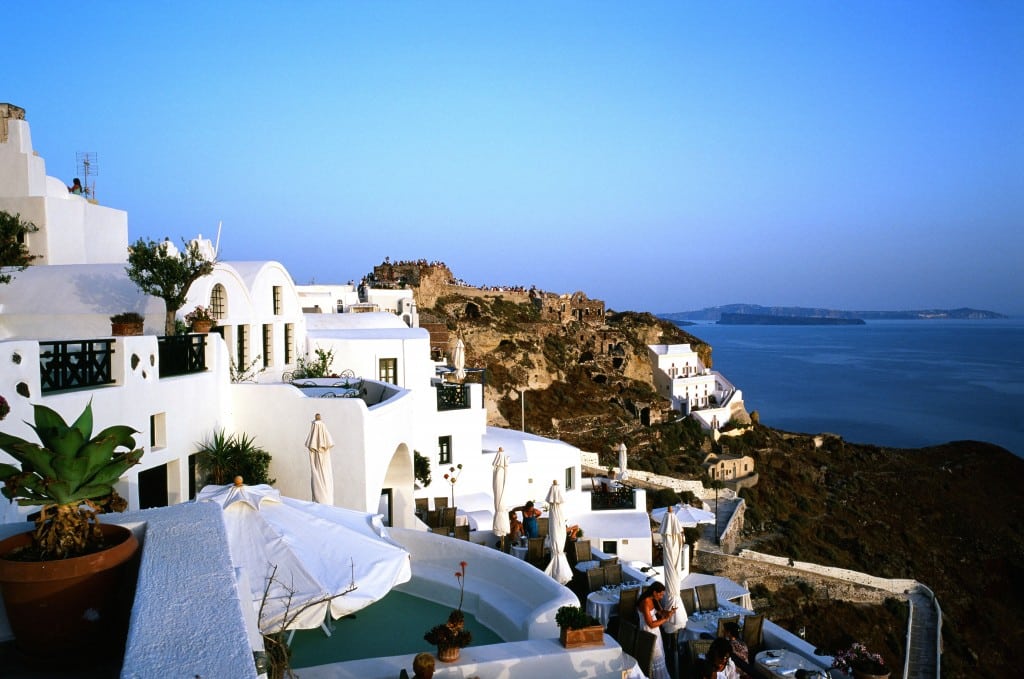 Your Investment:
Cost: $5047 (US), based on two persons sharing a double or twin-bedded room with private bath. All hotels have western amenities.
Single Rooms: The single room supplement is available on a first-come, basis for $750 (US). However, we are staying in small hotels with a limited number of single rooms. If you want to increase your chances of getting a single, please register early.
PS. Many of my travelers have said in their evaluations that having a roommate ended up being one of the highlights of their trip, even if they didn't want one initially.
Roommates: If you're traveling alone and would like a roommate, we'll do our best to find you a compatible roommate. If we can't match you up with someone, you'll get your own room and pay the single supplement of $750 (US).
Add-on trip to Santorini: $1357 with a single supplement of $228. The number of single rooms available in Santorini will be limited.
Deposit: A non-refundable deposit of $1000 (US) per person is required at the time of booking. Final payment is due 90 days prior to departure, on February 6, 2017.
A dramatic change in the exchange rate may influence the final price.
Cancellations and Refund Policy: The initial $1000 (US) non-refundable deposit will be forfeited in all cases. All in-country airfares, once purchased by Danu Tours on your behalf are also non-refundable. Any cancellations made on or after February 6, 2017, when the final payment is due, will result in the loss of all monies received. Exceptions to this cancellation policy cannot be made for any reason, including personal emergencies. We reserve the right to cancel the trip if it is not meeting the trip minimum (If we cancel everything you've paid will be refunded).
Travel Insurance: Trip cancellation and medical evacuation insurance is the only way to receive a refund for this trip, so we strongly recommended it as a way to protect your investment. Our travel agency, Pacific Harbor Travel, has arranged an excellent group travel insurance plan that will provide you with the comprehensive coverage and excellent group rates with Travel Insured International. You will be sent more information about this insurance as soon as you're done with your registration. Travel insurance should be purchased as soon as possible after you make your booking.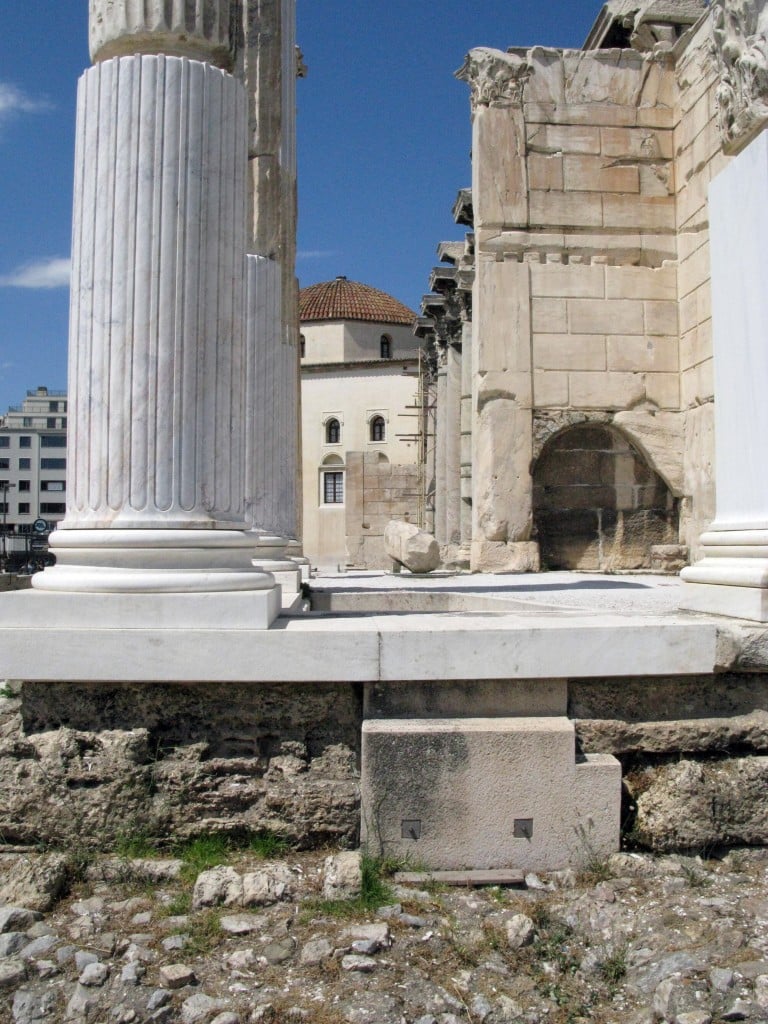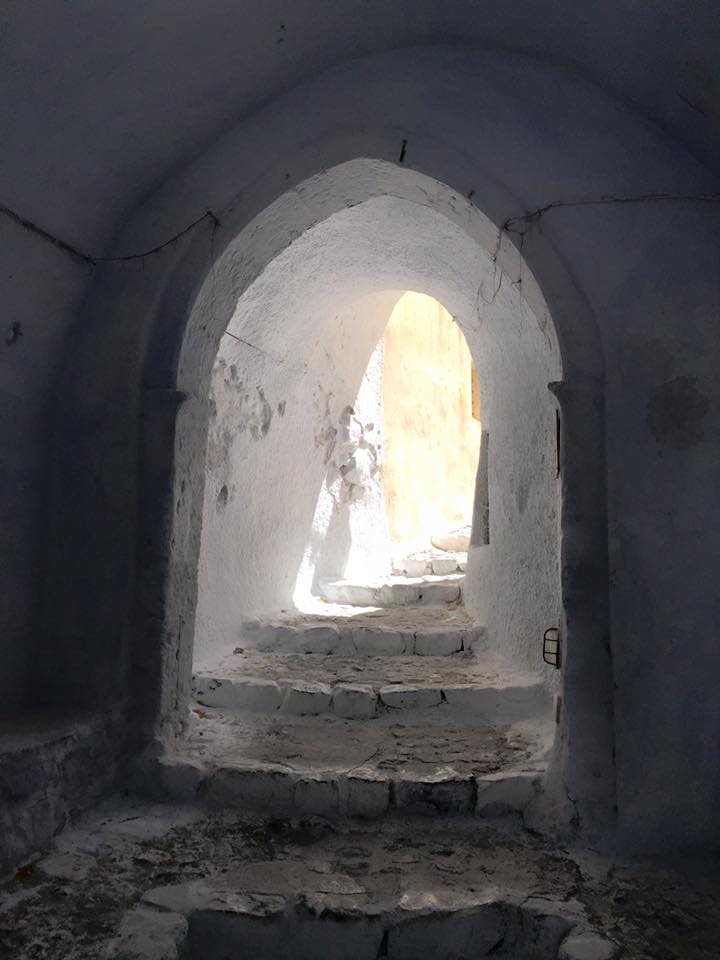 Hotels:
Athens: Hotel Hermes 19 Apollonos St., Plaka, Syntagma, Athens. (30) 210-32 35  514.
Milia Mountain Retreat - Phone: +30 28210 46774 or +30 69457 5374
Chania: Palazzo Hotel Theotokopoulou 54, Chania 731 31, Greece +30 2821 093227
Iraklion: Hotel Astoria Capsis,  11Elefterias Sq. Heraklion, Crete, (30) 2810 343080,11
Santorini:
Oia: Golden Sunset Villas KARAVOKYRIDON  OIA SANT|ORINI 847 02, Greece +30 2286 071001
Baggage: Luggage cannot exceed 62 inches. Each piece cannot exceed 40 lbs. for international flights, and 35 lbs. for internal flights. We suggest you bring one large bag to check on, and one carry-on bag. If you bring two bags to check, you will be charged for the second. In Chania, we stay in a historic Venetian building with no elevator or porters, so you should be able to carry your bag up two flights of stairs. Also, you will also need to bring your own yoga mat in order to participate in the yoga classes.
Registration is currently closed.
Endorsements for Laura's Greece Retreat
This trip was much more than just a visit to historic and beautiful places. I wasn't just another tourist rushing to shops and sites. Our group was different than the groups pouring out of the cruise ships. We were grounded by our yoga and writing practice and our deepening trust in each other.
--Lorna Atkins, Tustin, California
My hopes were fulfilled.
--Laura Griswold, Los Altos, CA
Greece was more wonderful than I imagined. I learned that I could travel with a group of strangers and thoroughly enjoy it. Laura attracts good people!
--Joyce Bartlett, Marblehead, MA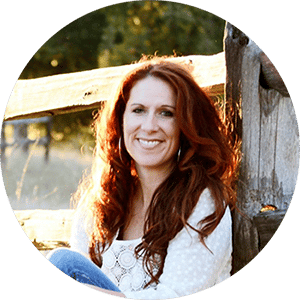 "I return home from each of Laura's trips a little wiser, a little more open, and a lot more compassionate. I greet my family, friends and daily life with sparkly, clean energy and a renewed patience, brought about by way of re-writing old stories that I needed to let go of. I come home ready to move forward in my life.
A retreat with Laura Davis is one of the best gifts I ever received and gave myself. It took many years to realize that I was worth the time and financial investment, but now there is no looking back."
Julie Sheehan, Livermore, California
Endorsements for Laura's Write, Travel, Transform Retreats
Your trip provided a wonderful blend of touring, history and activity, writing , massages and shopping, being in nature and seeing the culture and arts of the 'big city.' I loved that each place we stayed was so different, and that we had time in each place to 'do our own thing.' I loved Laura's writing classes and Judy and Surya's deep knowledge. I recommend this trip wholeheartedly!
--Elya Braden, Santa Monica
I wanted to take this opportunity to say thank you from the bottom of my heart. You created an experience that touched my soul and opened deep levels of creativity and inspiration. Your trip is a gift that will keep on giving for my entire life.
--Elya Braden, Santa Monica
Take a vacation with two wonderful leaders if you want to learn about yourself and the beauty that lies outside your daily life.
--Julie Goodman, Santa Cruz
Your retreat provided me with great adventures, a healing connection with others, the chance to deepen my writing, and the opportunity to heal my mind, body and spirit. I got to experience and connect with a wonderful nourishing country and its people. Your magical retreat taught me to never give up before the miracle.
--Allison Summers, Casuarina, Australia
This was a beautiful cultural experience, an opportunity to reach deep inside and to get clarity, especially coming as I do from an overscheduled, outer-focused world.
– Annette Naber, Monterey, Virginia, former Write, Travel, Transform participant
This is my third retreat with Laura. They get better and deeper and more adventurous each time, as I return to experience writing in another beautiful place with inspired people that become friends. Each return, I come not knowing what will happen, grateful that I did, and leave transformed.
–Marie Hansen, Reno, Nevada
I would recommend writing with traveling because I gained a deeper understanding of myself. It infused constant energy and growth into my writing.
–Julie Sheehan, Livermore, California
Thank you for all you did to make the trip to Greece so memorable. I really liked staying on each island for a few days. We began to feel like residents more than tourists. Your choice of towns and hotels was great too. The group couldn't have been better. Everyone was so inclusive. I know a great time was had by all.
–Jean Brenner, Carmel Valley CA
The opportunity to be surrounded by a community of soulful people is what makes transformation possible. This trip gave me renewal of my body, mind and spirit. Thank you for giving me such a gift of healing and transformation.
--Marci Drimer, Baltimore
A good balance of history and culture without overwhelming academics—just the right pace, including time on our own. I really liked the camaraderie of fellow trip members.
–Steve Cronin, Bloomington MN
I would recommend this trip, without a doubt. I had a blast on so many different levels. Just go! It will be a healing trip for you, regardless of what you're looking for.
--Rosemary Christian, Santa Cruz
This transformative trip had the perfect balance of activities for me. The tour guides and the instructors were very knowledgeable, courteous, genuine and authentic. There was just the right amount of adventure, relaxation, activity and rest.
--Kathy Walters, Gardnerville, Nevada
Writing and yoga were a great combination and created a wonderful balance. One fed my mind and the other fed my body. Both fed my spirit.
--Rosemary Christian, Santa Cruz
Karyn has a keen ability to tune into people's needs. She's able to provide solid support to people with all kinds of bodies and all kinds of physical needs.
--Gwenn Correll
Laura Davis provides an open, welcoming environment to explore your writing and your self. The class is both beautifully curated and is supportive of both creativity and personal journey. Laura's workshop created a framework in which I could connect to vivid memories and build my practice of writing.
--Sarah Van Aven, Philadelphia