The Writer's Retreat of Your Dreams Goes to Scotland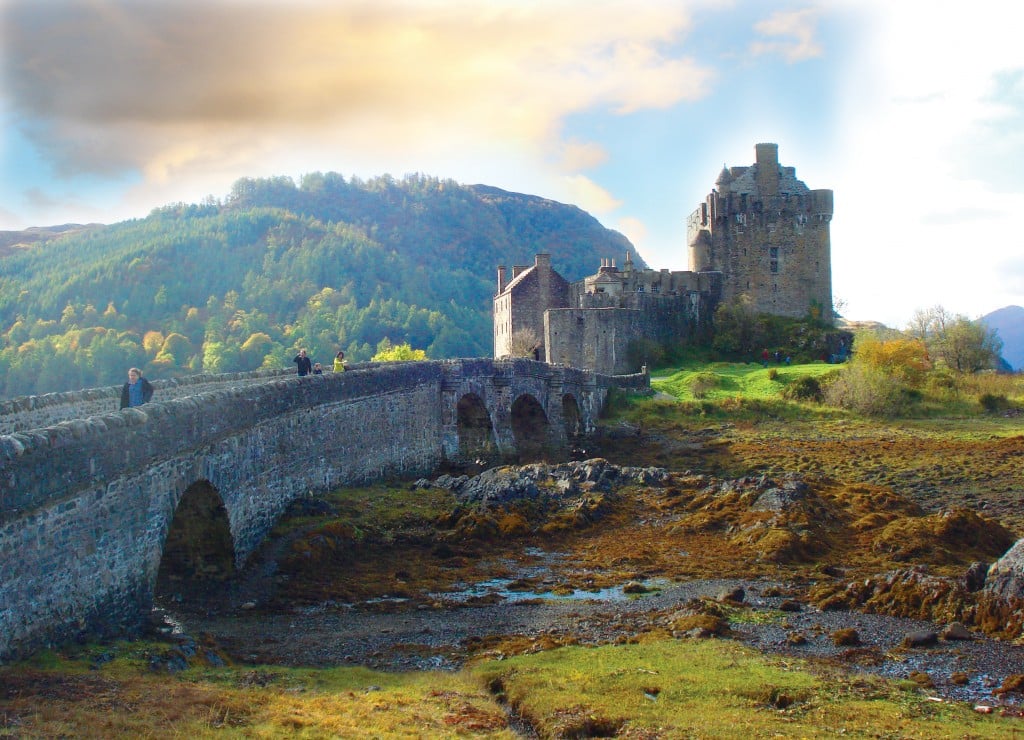 June 16-26, 2015
Write, Travel, Transform
Writing Retreat Scotland
This retreat is now fully booked. If you would like to register your interest for any cancellations, please complete the form at the bottom of this page.
To view details of Laura's other upcoming writing retreats please click the button below.
"Laura calls herself a writing teacher, but writing is just the vehicle. What she really teaches is transformation."
–Bonnie Harris
Traveling takes us out of our daily routine and opens our hearts and minds. When you add writing, the guidance of a seasoned and experienced teacher, and the supportive presence of a community of fellow adventurers, the natural benefits of travel are enhanced into something far more powerful and life-changing.
Join Laura Davis in Scotland next summer for The Writing Retreat of Your Dreams. Surrounded by the unparalleled beauty of the Scottish Highlands—an enchanting land of castles, bagpipes, and history—you will be immersed in the profound quiet necessary for deep creativity. Daily writing circles, coupled with outings to magical places such as Findhorn, Inverness, Loch Ness, and Cawdor Castle will provide you with the inspiration you need.
"Laura's writing retreat was a rare and beautiful gift. It was a real treat to be with an eclectic, quiet, exuberant, creative group of people gathered to write our hearts out. Laura created a safe, accepting space for us to let go and pour ourselves onto the page. There were no red letter Fs for us-just lots of great food, a beautiful setting and a wealth of wild writing."
–Jamie Willamon, stay-at-home mom and retreat participant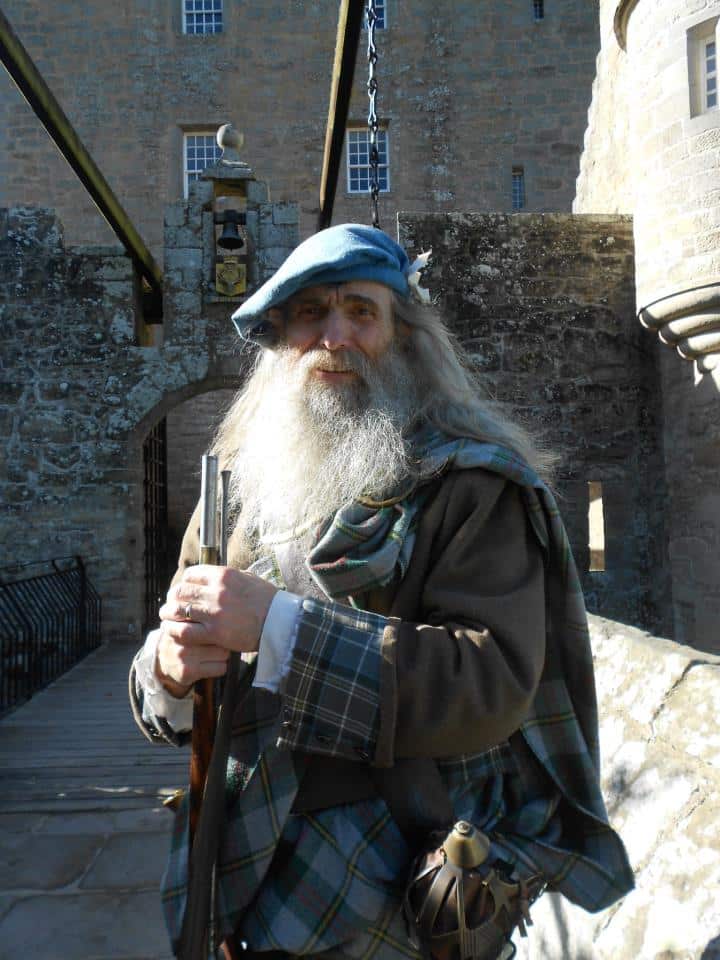 The rich culture of Scotland weds past and present together. The distant sound of bagpipes echo as you stroll along the river in the historical city of Inverness. Sleepy one-lane roads reveal rugged terrain dotted with sheep and barrels of hay. The vistas are open and spacious, giving you room to slow down and take in the staggering beauty of the land. From the clouds to the soil, everything pulsates with vibrancy. This is a place where you will be able to truly unplug and experience the joy of being alive.
Slow down, connect with yourself, and awaken the writer within you!
"I got way more than I expected and I expected a lot. It has been a long time since I have felt so nurtured and so free."
–Barbara Levitt, Santa Cruz
"This is my third retreat with Laura. They get better and deeper and more adventurous each time, as I return to experience writing in another beautiful place with inspired people that become friends. Each return, I come not knowing what will happen, grateful that I did, and leave transformed."
–Marie Hanson, Reno, Nevada
"This was more than a retreat. It was a pivotal moment in my life."
–Julie Fellom, San Francisco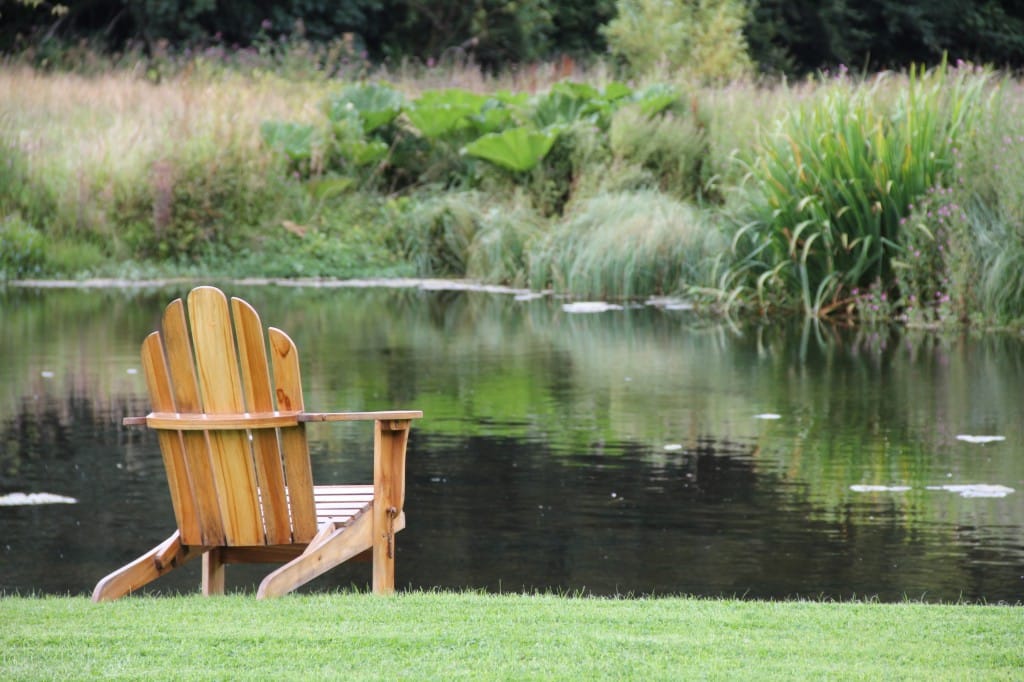 "Your retreat provided me with great adventures, a healing connection with others, the chance to deepen my writing, and the opportunity to heal my mind, body and spirit.
–Allison Summers, Casuarina, Australia
WHO THIS TRIP IS FOR:

Our daily itinerary will include one or two group writing sessions most days with afternoons free for a wide variety of options: hiking, napping, walking in the surrounding woods, local explorations, mini-classes with local artisans, massage, more time to write, and more. During our ten days together, we will take several special excursions to historical landmarks, local villages and pubs. You will experience breathtaking scenery and dive deep into the rich and varied Scottish culture.
A basic level of physical fitness is required to participate in the outings included in this trip. You should be able to walk several miles unassisted.
Non-writing spouses and friends are welcome to join us, if they'd like to use the hours of writing class for rest, relaxation, massage, exploration on their own, unexpected adventures, volunteering in the Newbold garden or kitchen, photography, painting or whatever else they enjoy doing while on vacation.
"There is no other word to describe the writing retreat with Laura Davis than just plain JUICY….In the midst of the retreat, I looked around and noticed I was peacefully surrounded by other writers. "Of course," you say, "you were at a writing retreat." Well, it is one thing to say that and another to feel the sacred presence of other writers who are committed to bringing their true voices to the page. I treasure the experience, and it only could have happened in a gorgeous setting with Laura's fierce protection of the sacred writing space."
–Erica Ross-Krieger, author of Seven Sacred Attitudes: How to Live in the Richness of the Moment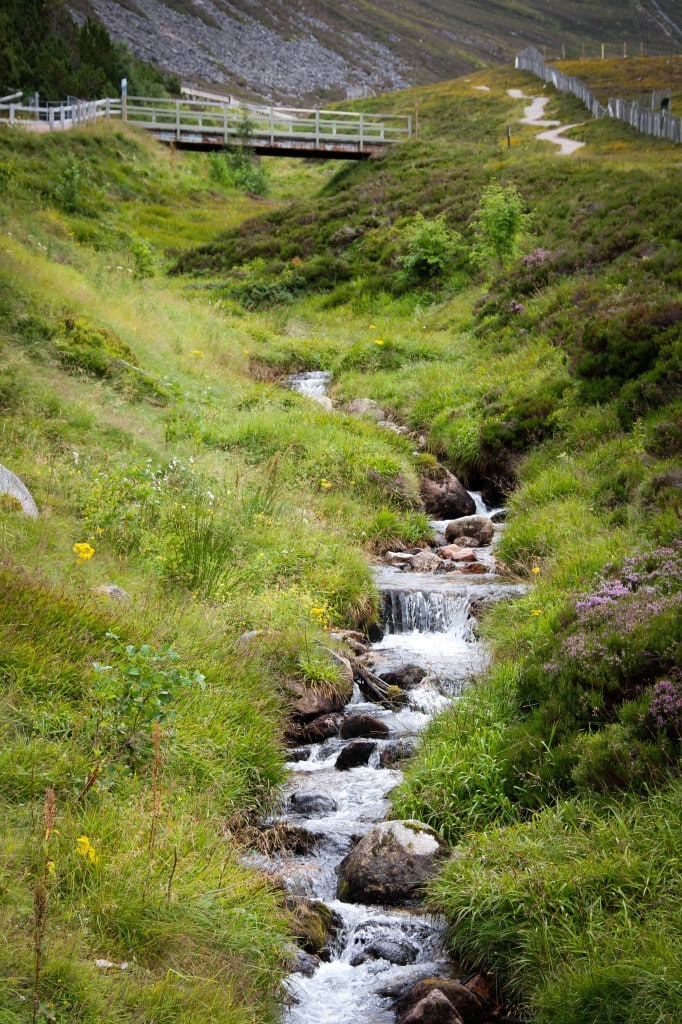 "The opportunity to be surrounded by a community of soulful people is what makes transformation possible. This trip gave me renewal of my body, mind and spirit. Thank you for giving me such a gift of healing and transformation."
–Marci Drimer, Baltimore
"I would recommend writing with traveling because I gained a deeper understanding of myself by pushing my comfort zone. To be held and supported one day and touring the next was sheer heaven for my soul. It infused constant energy and growth into my writing."
–Julie Sheehan, Livermore, California
WHERE WE WILL BE STAYING:

Our retreat will be held at Newbold House, a beautiful Victorian mansion that is a sister center to the famous Findhorn community. The house is set in extensive organic gardens and surrounded by woods. It is the perfect setting to savor nature, experience deep relaxation, and dive, as never before, into your writing.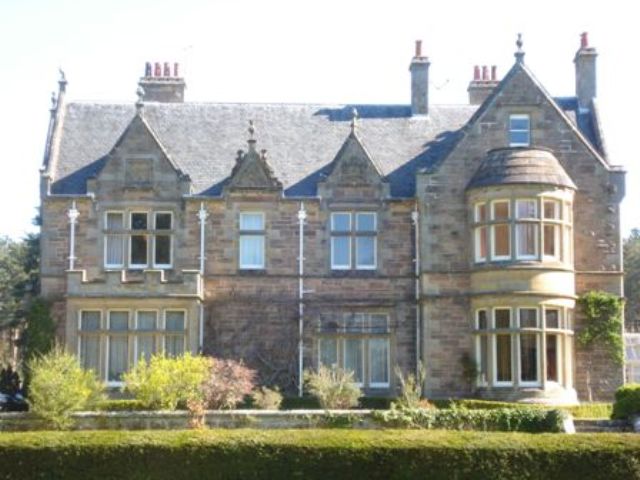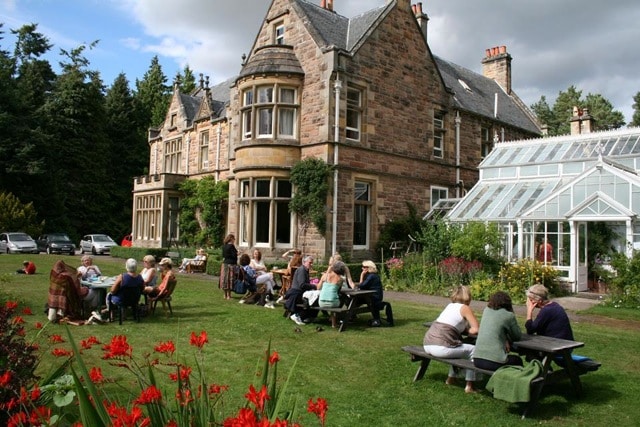 "From the minute we walked down the driveway until the taxi took us to the airport, our hearts opened and went into full bloom. At Newbold House, we were cradled in the arms of grace, simple elegance and timelessness. Time in the garden there is more than restorative; it is enchanting. Both indoors and out, Newbold House offers a plethora of experiences for the inner and outer landscapes. The more time we spent there, the more we had a sense of coming home."
—Robyn Boyd, Santa Cruz, California, May 2012
Newbold House provides a warm and welcoming home both to its resident community and to guests from all around the world. During our time there, you will be invited to participate in this remarkable, sustainable community.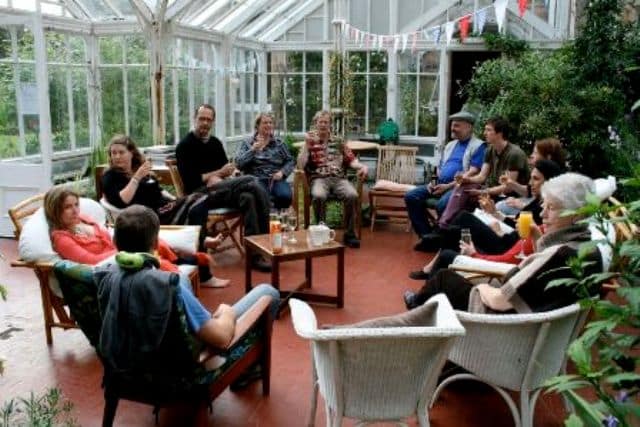 Food: You will be well nourished and fed by the innovative chefs at Newbold House. Most of our meals will be vegetarian and include fresh organic produce from the gardens, although sometimes, local grass-fed lamb will be served. The bread is baked fresh and the eggs are organic from the chickens on the land. Vegan and gluten free options are available as well.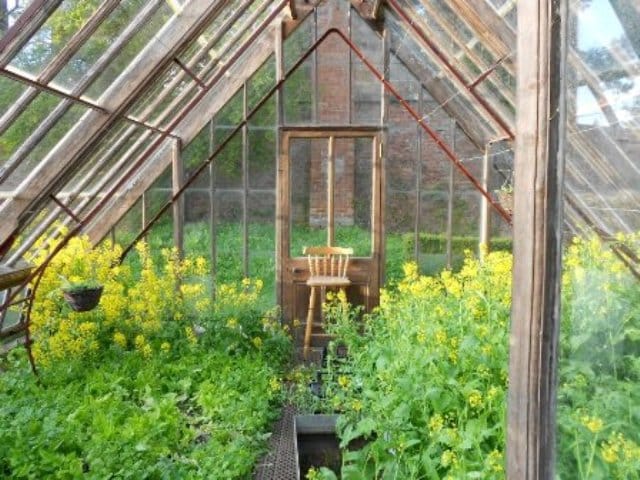 "As a workshop organizer, I have found Newbold House to be the perfect venue. From the beautiful house and gardens to the warmness of the dedicated group of people who lovingly run the place, Newbold offers a sacred space that is perfect for participants to embark on healing or transformational work. I feel privileged to have spent time there."
—Rob Egan, Peak States, UK
"Newbold House is the perfect location. Thank you very much for your love and your sensitivity. You managed to make us feel welcome and full of joy."
—Andrea, Italian group teacher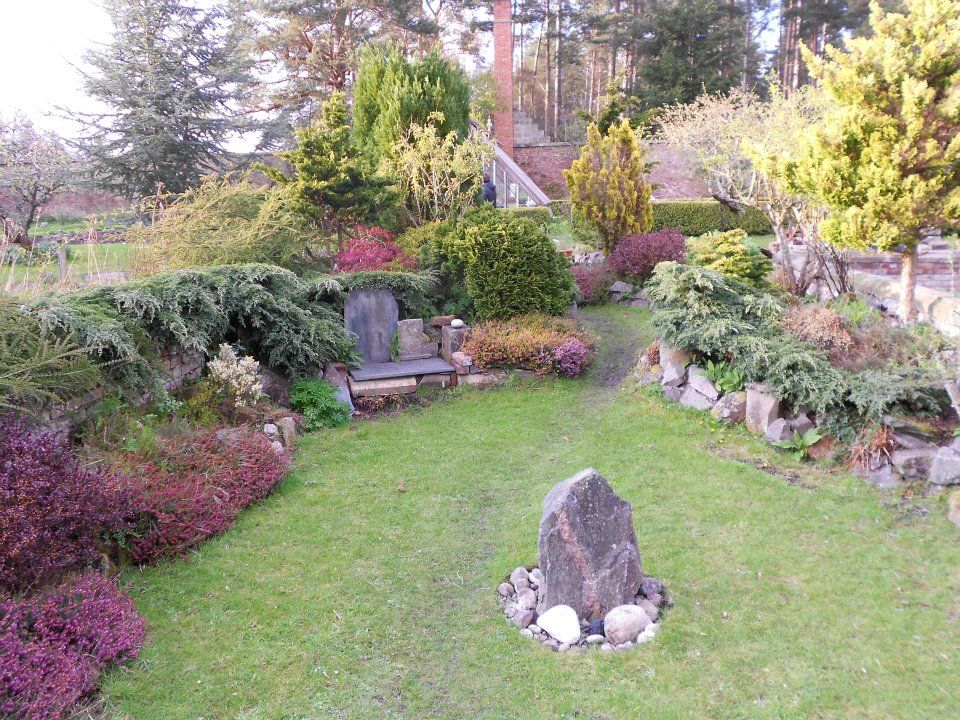 ITINERARY
This is a basic outline of our days and plans. Our schedule will be flexible, subject to weather and other considerations that arise in our circle. We also want to remain open to the unexpected opportunities that always present themselves when traveling.
Tuesday, June 16th: Arrange your transportation so you arrive at Newbold House in the early afternoon. Unpack, check-in, rest and explore. Enjoy afternoon tea, and walk around the garden, and get settled in. Dinner at 6:00 PM features fresh organic produce picked from the Newbold Gardens, lovingly prepared by Newbold's innovative chefs. After dinner, we will begin our retreat with a traditional Scottish welcome, followed by our opening circle, which will provide laughter, the opportunity to get to know each other, and to set our individual and group intentions for our ten days together.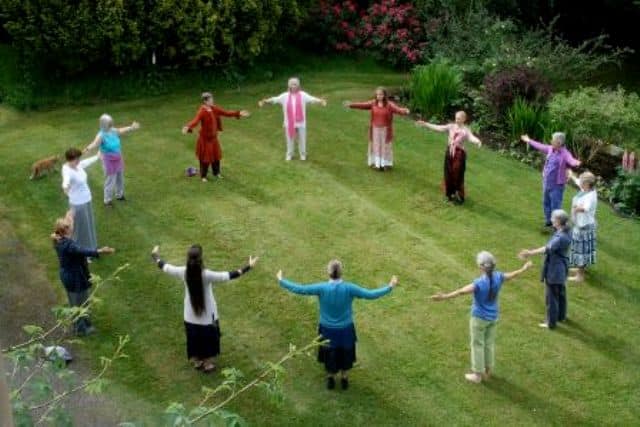 Wednesday, June 17th: On your first full day in Scotland, enjoy sleeping in and take things slow and easy as you regroup and enter this enchanting land. For early risers, we suggest a walk in the surrounding woods or joining the morning meditation and Taizé (meditative) singing, which will be available everyday before breakfast. Your first morning at Newbold House will be open, so everyone has a chance to rest, explore and arrive more fully. Our inaugural writing circle will be held after lunch, on Wednesday afternoon. After a wonderful Newbold dinner, we will take advantage of the long hours of daylight and go on a walking tour of Findhorn Eco Village, Findhorn Gardens, and Findhorn Bay. We'll end the evening with a visit to Kimberley Pub, a favorite hangout for locals, with a spectacular view of the Bay.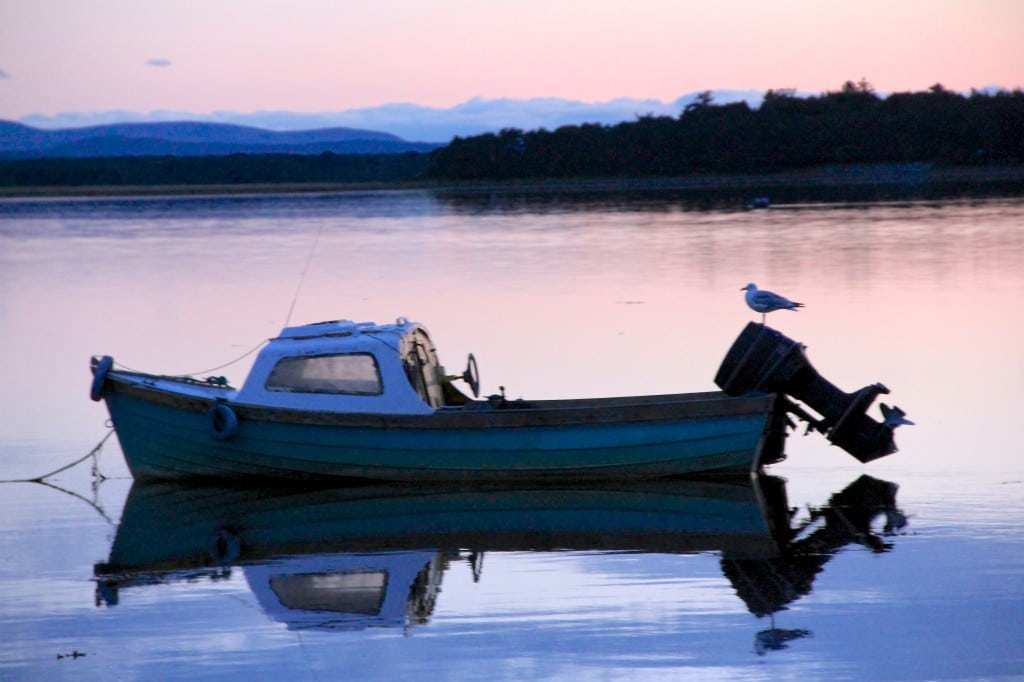 "Laura's retreat felt timeless. I got so much more than I ever imagined. I got rest, instruction, stimulation, and a deepened capacity to listen. I learned to listen more carefully to the voices around me, to the silence and to the voices within"
–Michael Dorenzo
"When you take an exceptional teacher and put her in the perfect setting, the combination is unbeatable."
–Doug Sawin, Ph.D, Guide-Trainer-Coach, The Life Skills Training Institute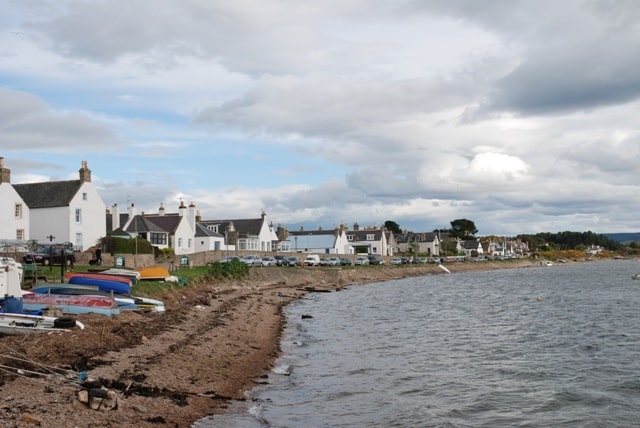 Thursday, June 18th: This will be the template for the majority of our retreat days. But this day has something special in the evening.

Begin the morning with optional morning meditation and Taizé singing. After breakfast, the writing circle will continue. There will be a second writing circle or other special events held most evenings after dinner. In between, after lunch, the afternoon is free for your choice of activities: napping, hiking, walking, wandering, daydreaming, writing.
As a guest at Newbold House, you are also invited to spend your afternoons (or part of them) working alongside seasoned members of the community helping out in the kitchen, the house, or in the gardens. This is an opportunity to have a powerful first-hand experience of the Newbold community motto, "Love in action," to live, work and play alongside a remarkable group of multi-talented, diverse, creative people, all committed to sustainable living. We suggest you try it at least once during your stay.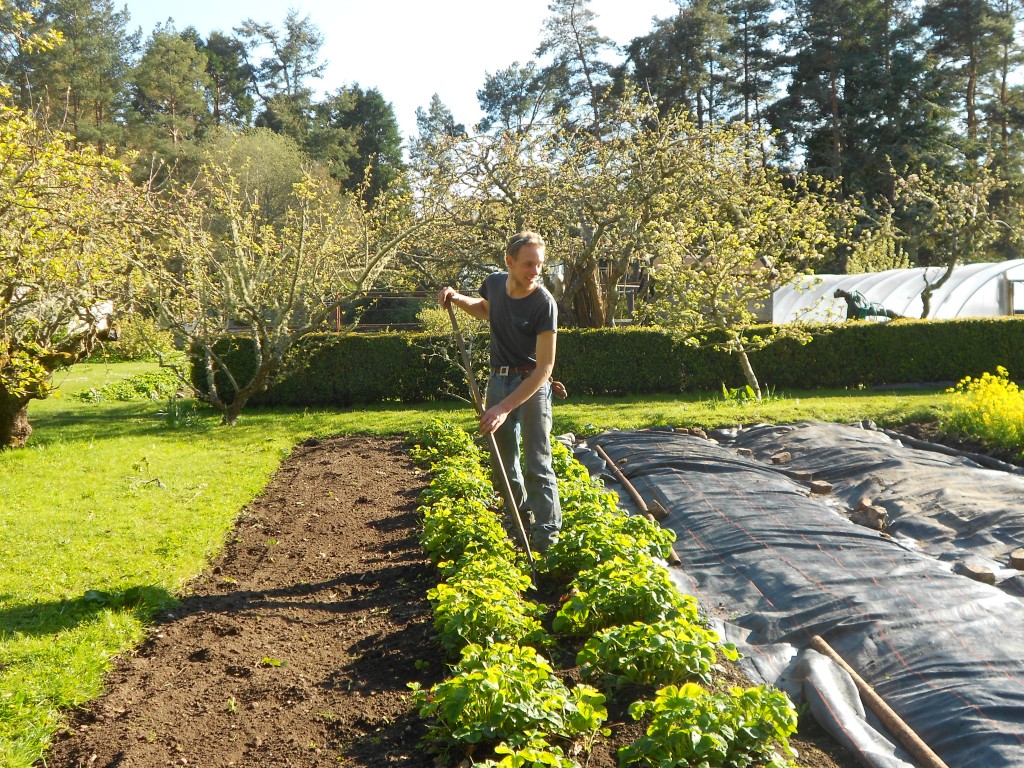 On this particular Thursday in the evening, we've been invited to enjoy (and if you like, participate in) an open mic music jam, created especially for our benefit at Newbold House. If you play, bring your instruments! If you sing, bring your voice!
Friday, June 19th: Repeat of Thursday, June 18th day schedule, with a special afternoon excursion, then our second writing circle in the evening.
After lunch, we will hike to nearby Benromach Distillery to enjoy a history of Scottish whiskey making, an in-depth tour of the distillery, and a delicious tutored-tasting of four drams of Benromach whiskey from their Whisky Collection.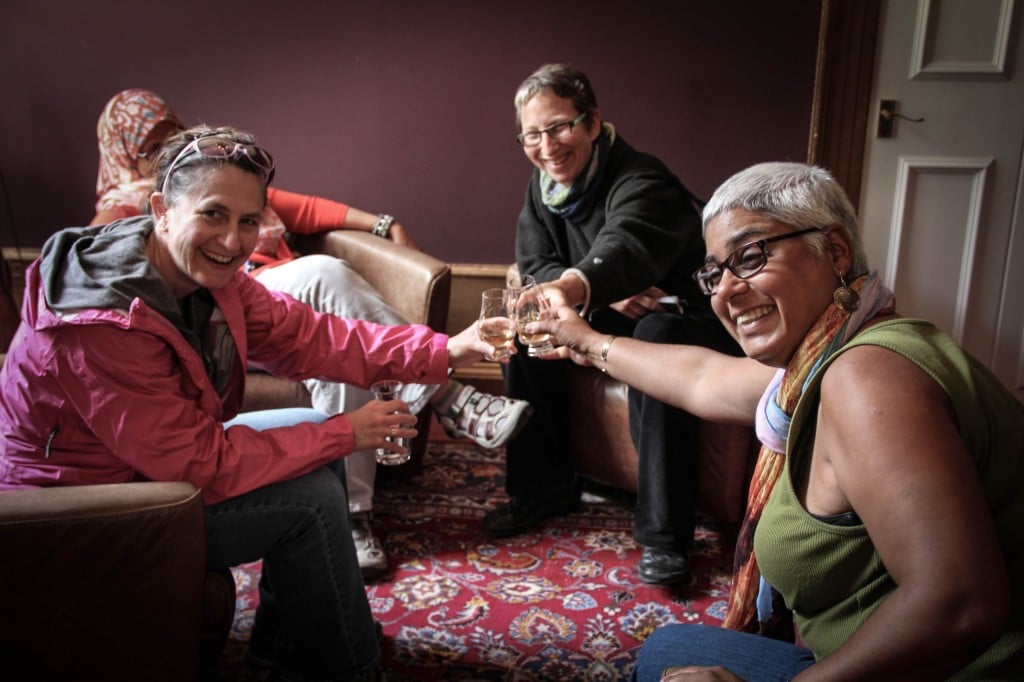 "Laura creates a safe and sacred environment that gave me permission to move beyond my edges, jump-starting my process and nudging me forward into the next level of my writing."
–Susan Dorf
Saturday, June 20th: After breakfast, we will board a private bus which will take us to the center of Inverness for a magical day in this ancient city. There are a multitude of shops to explore and a beautiful riverfront with pedestrian bridges and islands in the river. We will explore the city on our own and in small groups, meeting up for lunch at 1 pm at a wonderful Mediterranean-Turkish restaurant, Aspendos. After a midday feast, we'll walk down the street to Hootananny, a local pub, for an afternoon of traditional Gaelic folk music. We will return to Newbold House for dinner and an evening writing circle.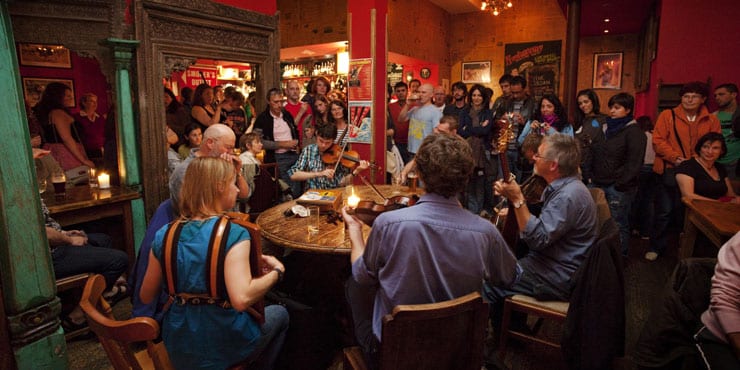 Sunday, June 21st: Repeat of Thursday, June 18th retreat day and afternoon schedule, with a special writing circle in the evening.
A renowned Scottish storyteller will join us around an evening fire. Scotland is home to a wonderfully rich and diverse network of storytellers. We will hear a variety of traditional tales, and in the second part of the evening, be taught how to create captivating, compelling stories from a master of the craft.
Monday, June 22nd: After breakfast, we will be transported by van to Clava Cairns, an ancient Bronze Age burial cairn with a surrounding standing stone circle. Our guide will share about this site and its mystical, inspiring energy and a deep feeling of ancient time and peace.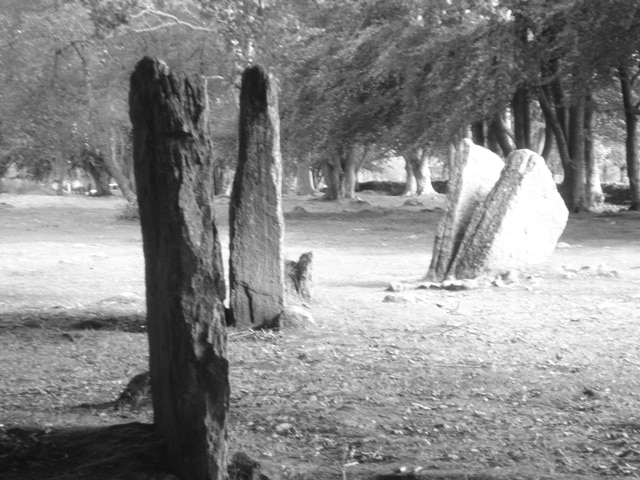 Next, we travel to Cawdor Castle, the 14th century castle made famous in Macbeth. We will enjoy a picnic lunch provided by Newbold House. We will tour the castle and the grounds, which are still home to the Cawdor family to this day.
Our final stop on this day of touring will be for High Tea at the Boath House, one of the most notable restaurants in Britain and among the top four in Scotland, where we will enjoy fine cuisine among a beautiful ambiance. Your soul and your palate will be delighted! After dinner back at Newbold House, our writing circle will continue.

High Tea at Boath House
Tuesday, June 23rd: Repeat of Thursday, June 18th retreat day and afternoon schedule, with a second writing circle in the evening.

Wednesday, June 24th: Morning writing circle, followed by our final excursion, a special afternoon excursion to Loch Ness.
After lunch, we will depart by private van to Inverness' Tomnahurich Bridge, where we will board a boat to cruise Loch Ness and Caledonia Canal. The boat is equipped with sonar to look for the famous Loch Ness Monster. We will land at Urquhart Castle to learn of the ruins and the role this castle plays in Scottish history. From the Castle, we will board a bus for a guided tour back into Inverness and Tomnahurich Bridge. We will return to Newbold House for dinner. The evening will be free.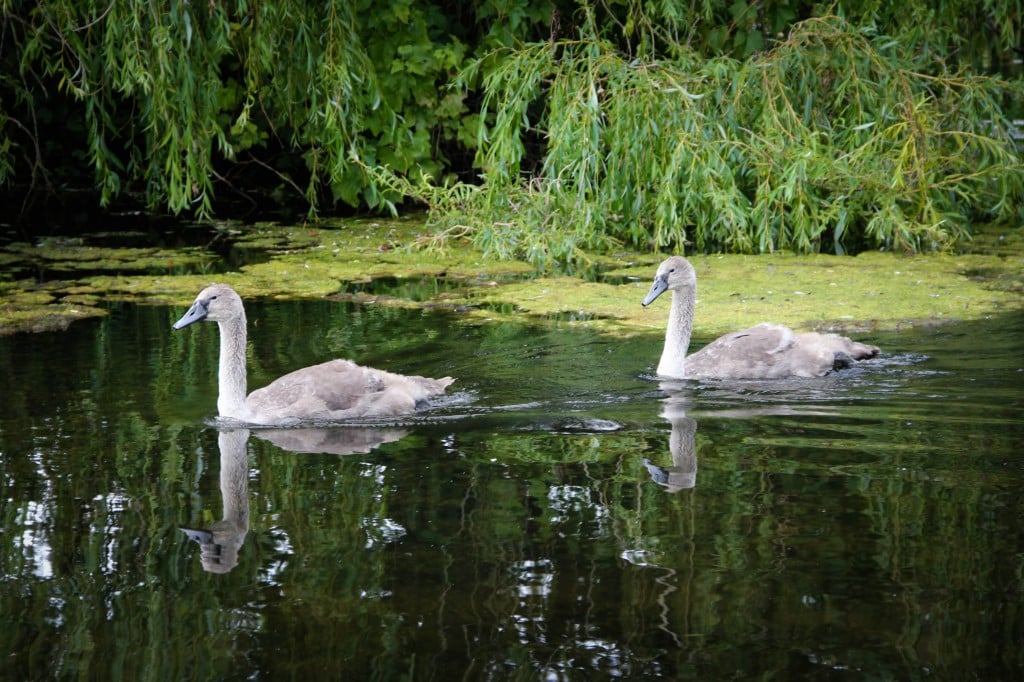 "Laura's retreat reminded me that laughter lightens the heart, supportive writers give space for the story to be told, nurturing, delicious food lights up the soul, and comfortable and beautiful surroundings make the spirit soar!"
–Gayle Herman, MFT
Thursday, June 25th: Repeat of Thursday, June 18th day and afternoon schedule, with our closing circle in the evening.
Friday, June 26th. Leave early morning for departure airports to begin your journey home. Or stay in Scotland (or another part of Europe) for further adventures on your own.
"I rediscovered how much I love to write and was relieved to meet other people like me, who need to write as much as they need to breathe."
–Stephanie Huff, Director of Marketing for firstRain, a software company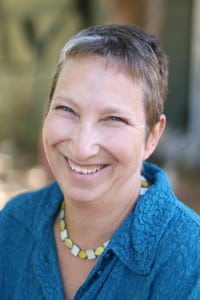 Laura Davis is the author of seven non-fiction books, including The Courage to Heal, Becoming the Parent You Want to Be and I Thought We'd Never Speak Again. Laura's groundbreaking books have sold more than 1.8 million copies around the world. She has also worked as a columnist, talk show host, radio reporter, radio producer, blogger, editor, and speaker. Words have always been at the core of her work and her self-expression.
Laura has been mentoring and supporting writers for the past 20 years. It is truly the work of her heart: "I love teaching. I love watching my students find their natural voice and their rhythm. I love it when they find their true stories and discover the courage to put them on the page. I feel like a midwife as my students birth their stories, and I feel honored to witness their bursts of creativity and pure life energy pouring out on the page. Our writing circles are safe places where skills are honed, tears and laughter are welcome, and each writer is seen, heard and deeply known."
Currently, Laura leads weekly writing groups and writing retreats in Santa Cruz, CA and the San Francisco/Bay Area, as well as international retreats like this one. She also sends out The Writer's Journey Roadmap every Tuesday–an inspirational quote and writing prompt. In response to these prompts, a wonderfully supportive online community has sprung up–and continues to grow.
"Laura Davis is an inspired, natural teacher who brings tremendous heart to her work. Laura has taught me to write lucidly from a depth I never imagined. I am deeply grateful for the gifts she has given me."
–Doug Sawin, Ph.D, Guide-Trainer-Coach, The Life Skills Training Institute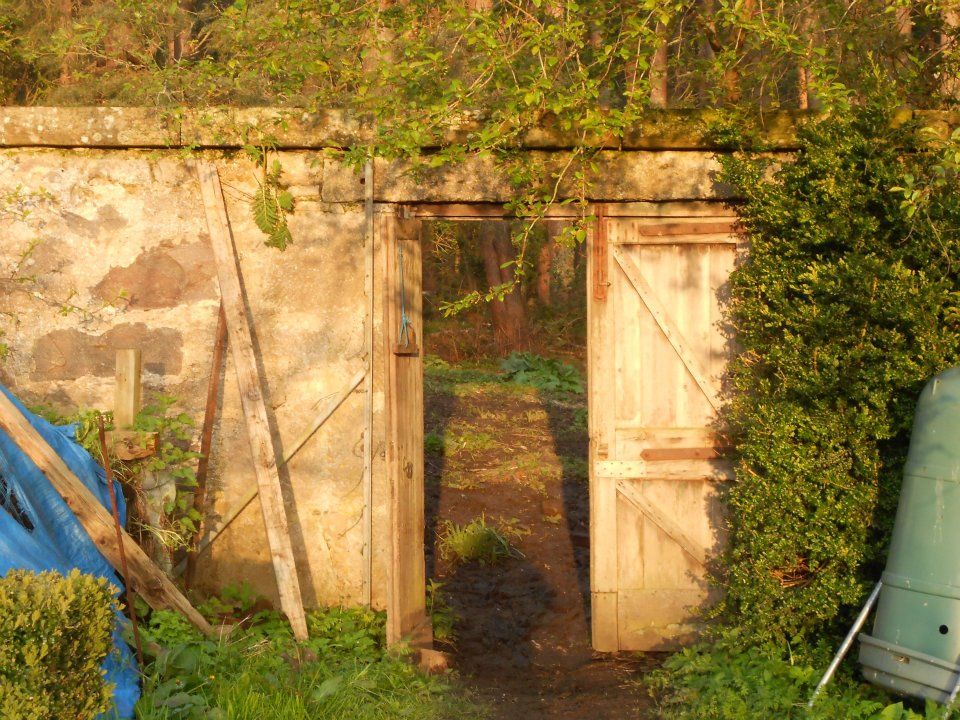 "As a veteran journalist, I delved into Laura's Scotland retreat with both confidence and trepidation: confidence in my competence as a writer; trepidation about stepping out of my comfort zone to write in a completely different way.
"I felt intimidated before I arrived because the kind of writing I did during this retreat is very different from what I do professionally. That quickly fell away. It felt as though you were massaging my brain and coaxing it to loosen, to release my knotted-up memories. The warmth, the receptiveness and the encouragement of the other writers in the room was uplifting, and I was surprised by the stories and words that flowed out of my pen.

"Laura's writing circle was instructive and provocative, serene and playful. She has a unique ability to inspire novices, published authors and everyone in between. I arrived in Scotland knowing no one and said goodbye to newfound friends. A memorable and life-changing experience."
–Talin Vartanian, Toronto, Canada, CBC Radio producer and broadcaster
TRIP COST: $3500 for European-style dorm accommodations. Most participants will stay in these rooms, and past participants have reported that the friendships they formed with their roommates has been one of the highlights of their trip. For those who prefer more private accommodations, there are two singles and several double rooms available at additional cost (see accommodation info below). These rooms will be assigned on a first-come, first-serve basis.
NOTE: As of September 20, the singles and all of the doubles have been taken. There is only one remaining space left on the trip.
For all participants, there is a non-refundable deposit of $500. Airfare and transportation to Scotland is not included.
Included in this trip:

10 days of shared lodging at the beautiful Newbold House
All meals at Newbold House
Optional morning meditation and Taizé singing
Traditional Scottish welcome
Visit to Clava Cairns
Trip to Cawdor Castle
Walking tour of Findhorn Eco Village, Findhorn Gardens and Findhorn Bay
Tour of Benromach Distillery
Walking tour of Inverness
High Tea at the Boath House, one of the top four restaurants in Scotland
Musical jam night
Storyteller evening
Two trips back and forth to Inverness
Visit to Loch Ness and lake cruise
All writing sessions with Laura Davis
Not Included:
RT airfare to and from Scotland
Transportation to and from the airport
Meals in restaurants and pub visits
Tips
Optional classes, workshops or massages in the afternoons
Taxi fares if you choose not to walk with the group on walking outings
Deposit: A non-refundable deposit of $500.00 per person is required at the time of booking. A second payment of $1000.00 is due on March 15th. Final payments will be due by May 1st.
Cancellations and Refund Policy: A fee of $500.00 will be collected for cancellations up to March 15th. Cancellations between March 15th and May 15th will be for half the total amount paid. No refunds will be made during the final month before the trip, after May 15th. There will be no refunds for leaving the retreat early or arriving late. Further, there are no refunds for any part of the program that you choose to opt out of. Although we do our best to avoid this, it may occasionally become necessary for The Writer's Journey to cancel a retreat due to insufficient registration or any other cause. If a trip is canceled due to low enrollment, you will be notified at least 60 days in advance, and your entire payment will be refunded to you. In the rare event that the Writer's Journey must cancel a trip, Laura Davis and The Writer's Journey are not responsible for any additional expenses incurred, such as non-refundable airline tickets or passport fees.
Trip cancellation and medical evacuation insurance are highly recommended and should be purchased at the same time you buy your tickets. A referral will be included in your confirmation materials.
CEUs: This course meets the qualifications for 30 hours of continuing education credit for MFTs, LPCCs, LEPs, and LCSWs as required by the California Board of Behavioral Sciences. PCE#5595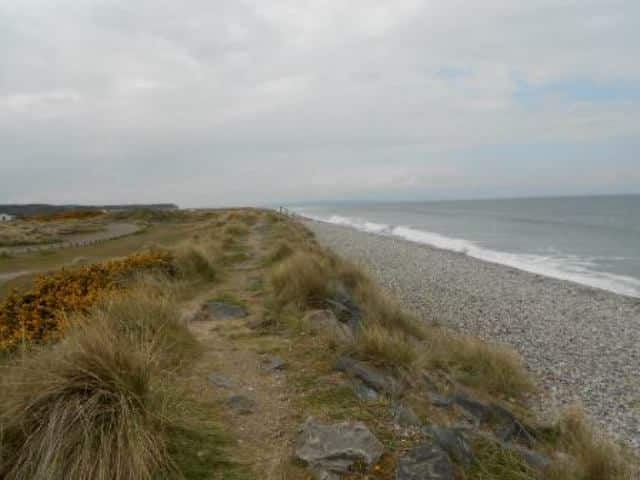 ACCOMMODATIONS: We will be staying in beautiful, comfortable shared bedrooms at Newbold House with other guests from our retreat. These accommodations will give you a wonderful opportunity to bond with your fellow writers, and for many writers have been one of the unexpected highlights of the trip. These accommodations will be 3-4 to a room, depending on enrollment. In addition, for a premium of $1000, there are two single rooms available. There are also three doubles, which are available for an extra $500 per person. The single and the doubles will be available on a first-come basis. (As of September 23rd, the single rooms and all of the doubles have been snatched up. There is only one space left on the trip –I suggest you jump on this retreat if you're interested. –Laura)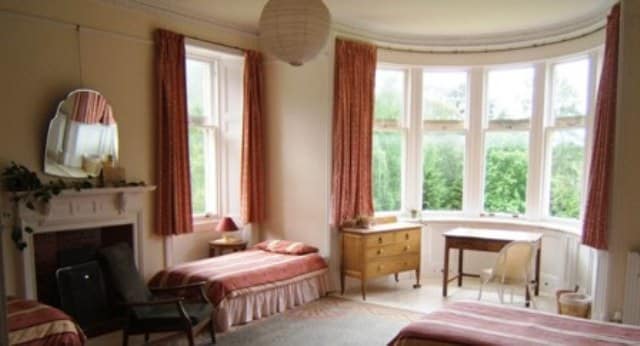 GETTING TO NEWBOLD HOUSE: TRAVEL OPTIONS

Since workshop participants will be arriving from all over, you will be arranging your own transportation. By the time you arrive at Newbold House, some of you will have already spent a week in London or elsewhere in Europe and will arrive by train. Others will come overland or fly directly from the United States or other locations.
If you are traveling from anywhere in the UK, there are excellent rail and coach connections to Forres, the town where Newbold House is located. There are also several flights each day from London to Inverness airport and Aberdeen airport. You can also make connections in Amsterdam for a commuter flight that goes direct to Inverness.
Please arrange your travel so you arrive at Newbold House between 3 and 6 PM on June 16th, so you can check in and unpack before dinner at 6 PM. The retreat will officially begin right after dinner.
Check out time on the 26th is at 11 AM. You are welcome to remain at Newbold House until you need to depart that day.
The retreat begins on Tuesday, June 16th and ends on Friday, June 26th. Your accommodations before and after the dates of the retreat are your responsibility. If you wish to arrive early and have a day or two to settle in at Newbold House or you want to stay after, please click here to email Newbold House directly. Please contact them as soon as possible, as their rooms book quickly. We cannot guarantee housing before or after the retreat begins.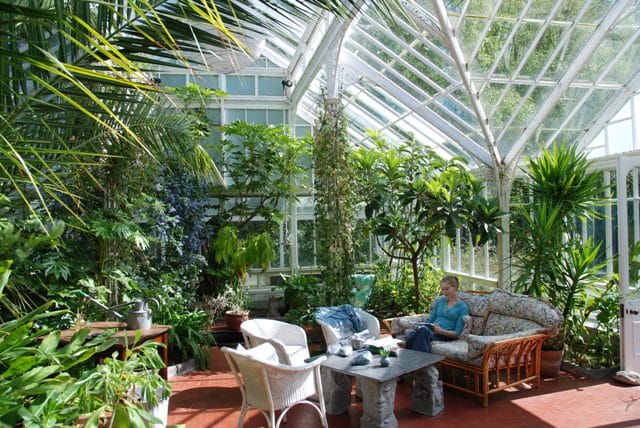 This transportation information link provides a variety of ways to reach Newbold House:

You may also find this site helpful. It's from the nearby Findhorn Foundation and lists some of the smaller commuter and airlines that serve the Inverness airport.

Between the two pages, you should get a good start on arranging your travel. Remember, the earlier you book, the cheaper your fare will be. If you need help with your travel arrangements, please click here to email Marie Hanson and leave her your phone number and email so she can be back in touch. Alternatively you can call Marie: 831-277-6143.
Passports, Visa & Health: A passport is required, valid six months from date of entry with proof of onward transportation.
No inoculations are suggested or required.
"Under Laura's wise and expert tutelage, what was once a solitary endeavor became a group activity where the synergy of like-minded others and a safe space allowed me to hone my voice and markedly improve my skill as a writer. The writing exercises, camaraderie, and feedback energized my writing process and enhanced my self-confidence. I would wholeheartedly recommend a writing retreat with Laura Davis."
–Jill Syme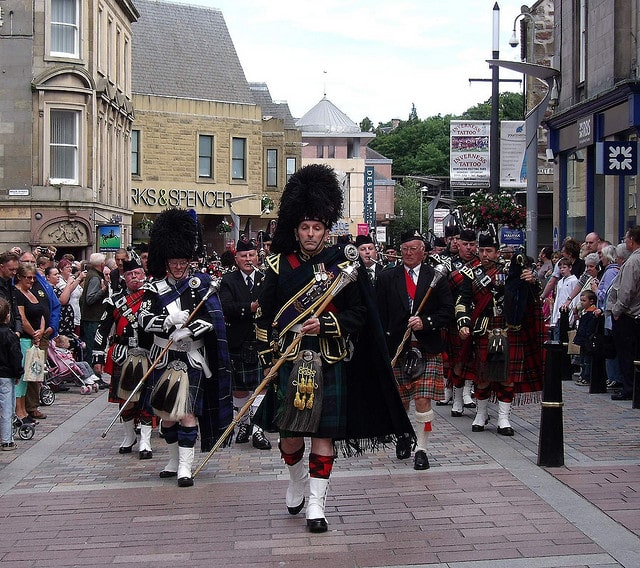 "I cannot believe my good fortune at finding Laura's retreat and choosing to attend! I know I'll be back again and again."
–Vanya Erickson
"The canvas here in the Scottish Highlands is about the hues and tones of a life very connected to the sky and the earth. It is a land rich in history, destiny and manifestation. Sometimes I am in such awe that I weep from sheer delight because something deep in my soul is being re-awakened. This is the place to create and feel the creation; the place to expand and feel expansion. The veil between heaven and earth feels so much thinner here. You just have to come and feel it for yourself!"
–Robyn Randolph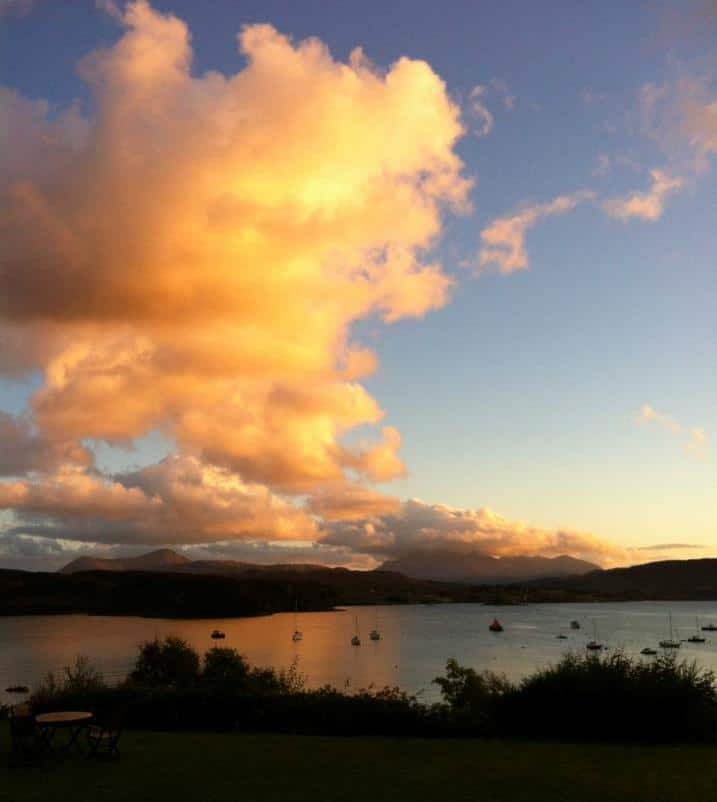 More questions before you sign up? Please click here to email Marie Hanson and leave her your phone number and email so she can be back in touch. Alternatively you can call Marie: (US) 831-277-6143.

All of the places for this retreat have been booked – but if you'd like to be notified of any cancellations please add your details using the contact form below.
Laura also has a variety of other writing retreats, click the image below to view more…