Due to the ongoing Covid-19 pandemic, all of my in-person retreats have been temporarily suspended. This page will always have the most up-to-date information about their availability. You can scroll to the bottom of this page to sign up to be notified about future opportunities to write and travel with me in person.
In the meantime, to learn about my online offerings during the pandemic, you can go to this page.
If you'd like to stop your momentum, slow down and come home to yourself, join master writing teacher Laura Davis and Iyengar Yoga instructor Karyn Bristol at a gorgeous retreat center in the redwoods for a deeply restful weekend of writing and restorative yoga.
Many of us race through our days, feeling breathless, off-balance and like something is not right about the way we live. Individual aspects of our lives have meaning, but taken as whole, we often feel breathless and propelled through life with an overwhelming sense of "too much."
As Jennifer Stowell, retreat manager at Commonweal says, "Most of us don't realize how much we're living undigested lives."
"In the relentless busyness of modern life, we have lost the rhythm between work and rest…and because we do not rest, we lose our way. We miss the compass points that would show us where to go. We miss the quiet that would give us wisdom."
—Wayne Muller, Sabbath
"The soul requires duration of time-rich, thick, deep, velvety time—and it thrives on rhythm. Soul can't be hurried or harried."

—Robert Sardello
"Too many people, too many demands, too much to do; competent, busy, hurrying people-it just isn't living at all"

—Anne Morrow Lindbergh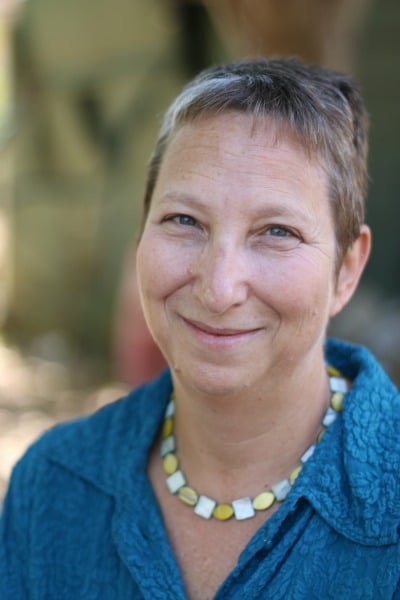 What would it be like to stop and truly rest, to take stock and renew yourself, using your body and your creative voice to rediscover who you are beneath all the obligations and commitments and doing?
This weekend in the beautiful redwoods of Northern California will give you that opportunity. Restorative yoga and writing exercises will help you delve deeply within, helping you explore these and other essential questions:
When was the last time I felt completely and deeply alive?
What do I truly value in my life?
What do I need to let go of?
What would my life be like if I truly stopped my momentum?
How can I feel deeply relaxed and connected to my body?
How can I learn to deeply relax and renew? To restore myself on a daily basis?
What steps can I take to access my deep inner wisdom?
How can yoga and writing help me integrate my body, mind and spirit?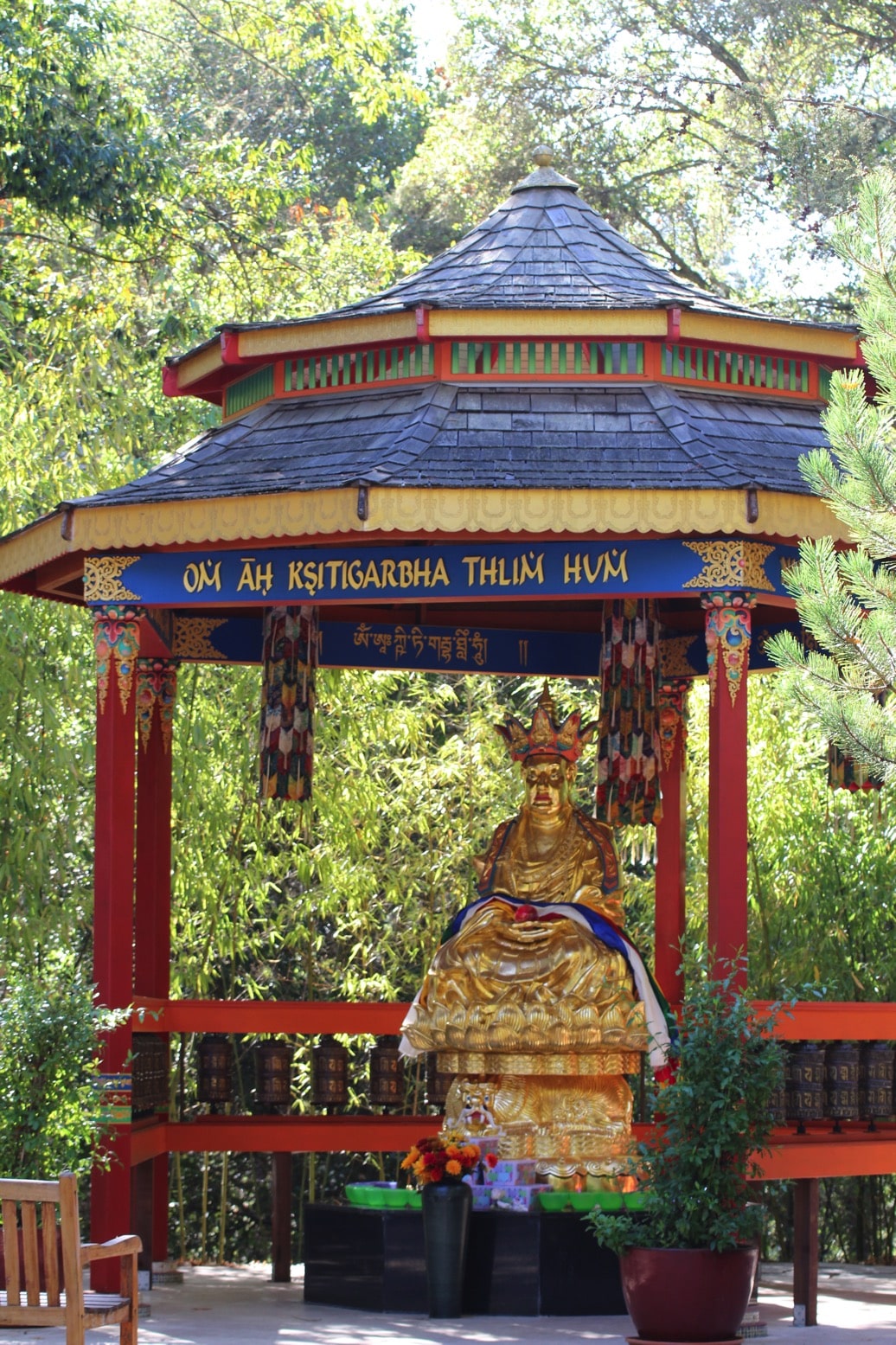 To benefit from this retreat, you do not need to consider yourself a writer—and you don't need to have done yoga before. Beginners at both disciplines are welcome to join us.
A Beautiful Haven in the Redwoods: The Land of Medicine Buddha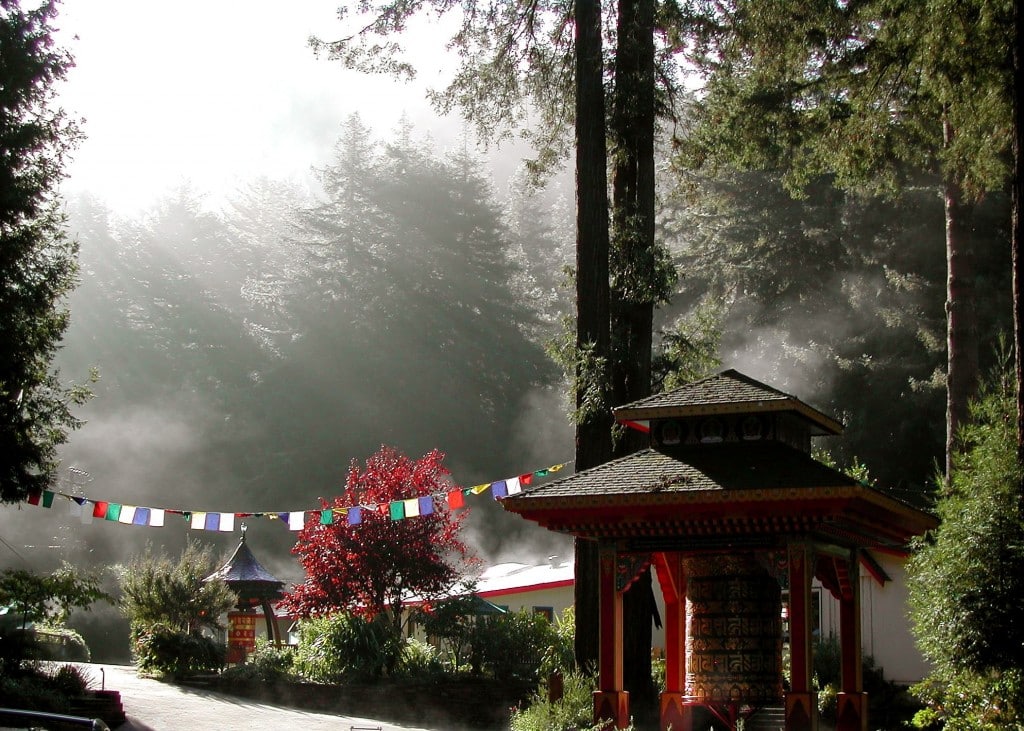 Land of the Medicine Buddha, is a beautiful, peaceful retreat center located in Soquel, California, 15 minutes from Santa Cruz's famous beaches and 2 hours south of San Francisco. There are extensive walking trails, Redwood trees, and beautiful temples on the property.
Accommodations: You can choose to stay in a single or double occupancy room, or a dorm room (3-4 per room).
Laura can also accommodate a couple of people for a partial work trade price reduction, if you're willing to stay in a dorm room. If you're interested, please contact Laura.
Writing Workshop Instructor:  
Laura Davis is the author of seven non-fiction books, including The Courage to Heal, Becoming the Parent You Want to Be and I Thought We'd Never Speak Again. Laura's groundbreaking books have sold more than 1.8 million copies around the world. Laura has also worked as a columnist, talk show host, radio reporter, radio producer, blogger, editor, and speaker.
Laura's newest book, The Burning Light of Two Stars: A Mother-Daughter Story, her first memoir, tells the story of her dramatic and tumultuous relationship with her mother from the time of Laura's birth until her mother's death.
She is a cancer survivor, the mother of three, the grandmother of three, and has buried both her parents. In other words, she is a well-seasoned human being.
Words have always been at the core of her work and her self-expression.
Laura has been mentoring and supporting writers for the past 20 years. It is truly the work of her heart:
"I love teaching. I love watching my students find their natural voice and their rhythm. I love it when they find their true stories and discover the courage to put them on the page. I feel like a midwife as my students birth their stories, and I feel honored to witness their bursts of creativity and pure life energy pouring out on the page. Our writing circles are safe places where skills are honed, tears and laughter are welcome, and each writer is seen, heard and deeply known."
Laura leads weekly writing groups and retreats in the Santa Cruz, CA region and online, as well as retreats internationally. She has taken writers to Bali and Scotland, Greece, Vietnam, Laos and Cambodia. She documents these trips to the delight of many readers in her blog, The Virtual Vacation. You can read a wonderful interview with Laura here.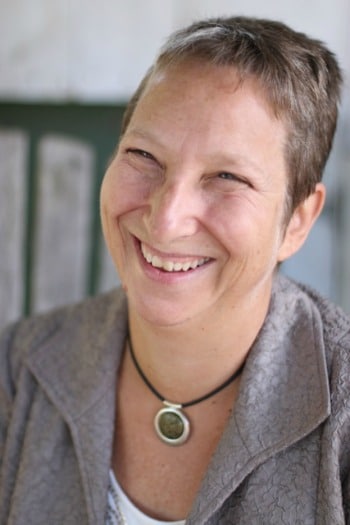 "A perfect blend of sincerity and wit. Laura is a bridge builder."
—Kimlin, Santa Cruz, CA
"A midwife of stories."
—Nancy Kramer, Galt, CA
"Speaking as a teacher, it was a pleasure seeing Laura in action. She had every moment well-planned and fine-tuned."
—Carol Evans, Pacific Grove, CA
"I always feel safe with Laura."
—Marlene Bumgarner, Santa Cruz, CA
"Laura is an excellent teacher. Great at creating a safe place. The perfect balance of firmness and warmth."
—Julie Quinn, Oakland, CA
"Laura is gentle, kind, thoughtful and rigorous - it's clear she's here for us to get the full benefit of what we signed up for."
—Gavriella Delgado, Aptos, CA
"Laura has an ability to speak to all levels of writers—beginners and old pros. Her sense of timing is excellent; she knows how to pace the sessions. Her calm reminders help to keep the judgment away from our writing. This was much more than a writing class— it was an opportunity to express ourselves from the heart."
—Susan Seaburg, Santa Cruz, CA
"Laura is gifted—she has a gift for creating community from what started as a group of mostly strangers. She teaches us how to receive delicate intimate sharing with grace."
—Debbie Owen, Long Beach, CA
"Laura has brought me closer to myself. She's reawakened a deep love for myself that has been longing to be expressed in my daily life."
—Shannon LaGrandier, Aptos, CA
"Laura has such an open heart and gives particular care to each person at the retreat. The manner and comfort with which she teaches encourages me to write - and not be afraid of sharing.  Attending her retreats has provided me with a balance I didn't know I needed until I began to attend."
—Rosemary Christian
"Laura is organized, articulate and extremely caring. She is an amazing listener and guides the retreat effortlessly. I came thinking I might not stay and I'm so grateful I stayed. I feel safe with Laura."
—Linda Dorian
"Laura continues to amaze me with her ability to organize and lead. Each workshop I have attended with her has had a different focus, yet all of them have let me to a new opening up of my inner thoughts, always rekindling my desire to write more in my life."
—Nancy Guinther
"I've never read Laura's books, but I'd like to get to know her better. Based on the way she carries herself—her struggles, her passion and service shine through in a perfect intertwined web which brings light to all of our lives."
—Nancy Kramer
"Laura creates a safe and sacred environment that gave me permission to move beyond my edges, jump-starting my process and nudging me forward into the next level of my writing."
—Susan Dorf
"Laura's patience, wisdom and organization moved this retreat along as smooth as silk, as she filled it to the brim with advice through poetry and writing prompts."
—Nancy Guinther
"Laura brought herself to the retreat through the many readings she chose. Each touched me deeply. Thank you Laura."
—Linda Dorian
"What did Laura bring to the retreat? She brought herself, which is all anyone would ever need."
—Honeysun Ferdinand
"As a teacher, Laura gets to the heart of every matter with kindness and knowledge. Her openness is always appreciated. What Laura brought to this retreat was herself and her caring is always heartfelt."
—Gilda Zelin
"In just a brief period of time, Laura beings a sense of inclusion and safety that enables people to share what may be difficult."
—Beverly Boyd
"Laura has such a wonderful down to earth way of leading and teaching. She has an authenticity about her that makes it special to be in her presence."
—Amy White, Author, Coach and Advocate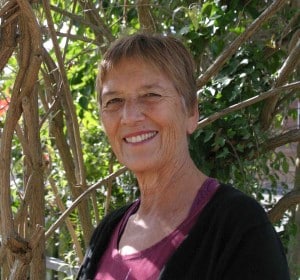 Karyn Bristol
When Karyn Bristol took her first Iyengar Yoga class 25 years ago, she never dreamed that she would one day become a certified Iyengar Yoga teacher. Like many of today's yoga students, Karyn took her first yoga class in midlife. She loved yoga from the beginning-the way it increased her strength and endurance. She was also immediately drawn to Iyengar's focus on alignment and posture. In 2000, Karyn took part in the Advanced Studies and Teacher's Training Program at the Iyengar Institute of San Francisco and became a yoga teacher. After six years of teaching all levels of yoga and becoming a back care specialist, Karyn became one of the few certified Iyengar teachers in Santa Cruz County. Becoming certified required years of practice, study and two rigorous examinations of skills. She has also studied extensively with the Iyengar family in Pune, India and is co-owner of Yoga Within in Aptos.
"Karyn is inclusive, oriented to solving problems based on people's individual differences. She really understands anatomy and movement."
"Karyn brought knowledge and kindness to this retreat."
—Laura Griswold, Los Altos, CA
"Karyn is very passionate about her craft and taught restorative yoga in a very enjoyable manner."
—Andrea Macon, Sutter Creek, CA
"Karyn brought a relaxing, mindful, gentle approach to opening the heart. I was so glad I didn't have to stand on my head to do yoga!"
—Shannon LaGrandier, Aptos, CA
"A calm, relaxing teacher. A great yoga teacher."
—Kimlin, Santa Cruz CA
"Warm and loving, skilled and kind, yet firm."
—Marlene Bumgarner, Santa Cruz, CA
"Karyn brought a lovely calm and mindfulness to me."
—Toni Harrington, Soquel, CA
"Perfect balance of warmth and skill."
—Julie Quinn, Oakland, CA
"I enjoyed the yoga and feel so much better. This kind of yoga was new to me. My hip pain is gone."
—Teresa, Aptos, CA
"Karyn brought the skills needed to help us open our bodies in concert with the opening of our hearts."
—Debbie Owen, Long Beach, CA
"Karyn projects such calmness - she relieves anxiety with her voice and her words."
—Michelle Nicely, Dallas, TX
"While doing yoga, I really had a moment of pure clarity! I really felt a peace in a way I never have."
—Jose Guevara, San Francisco
"Almost two years ago I was lucky to encounter my first yoga teacher, Karyn Bristol. With her sincere, clear and straightforward teaching style, she has laid the groundwork for what will assuredly be a lifelong practice for me. From the beginning, I loved her ability to adapt the often-challenging poses and concepts of yoga to a wide variety of students' abilities and experience. She always demonstrates a kind and caring attitude toward her students, and I feel a deep gratitude and respect for her wisdom, knowledge, and teaching skill."
—Mark Swanson
"I recently had the pleasure of studying with Karyn Bristol while on her writing and yoga retreat in Bali. As a yoga teacher myself, I especially appreciated the skill and attentiveness with which she approached each of us. Karyn has an extensive knowledge and a way of presenting the underlying philosophy that is within reach of all students. I highly recommend her as a yoga instructor for all levels - from beginner to advanced."
—Abbey Asher
"I have been going to Karyn's yoga classes for 6 years - which is a testament to how I feel about her and her classes. I continue because of her encouraging voice, calm demeanor and her gentle adjustments to my poses. She obviously wants to pass on to her students all that yoga has given her."
—Sara Paul
"Karyn is a great yoga teacher with a vast knowledge of what writers need by way of relaxing and stretching."
—Veronica Robinson, Scotts Valley, California
"Karyn clearly has a deep knowledge of yoga and physiology both as a practitioner and as a teacher. I felt safe to relax deeply and knew she would keep us from injury."
—Doña Bumgarner, Santa Cruz
"Karyn brought a physical dimension that allowed us to embody the writing we were doing with Laura. This kinetic force enhanced and built upon the insights we gleaned from writing sessions and the nature around us."
—Stephanie Acosta-Mikulaskek, Sewickley, Pennsylvania
"I feel total relaxation in Karyn's classes."
—Nancy Guinther
"Having been a yoga student of Karyn's for ten years, I can speak knowledgeably about what she offers. She makes ALL of her students feel not only welcome, but comfortable, especially those who are new to yoga or the Iyengar style of practice.  While she teaches to the whole class, she also caters to each student's individual needs, concerns, or injuries. Karyn has continually offered me encouragement, pushed me to new limits with my mind and body, and opened me up to new challenges. I couldn't give her a higher recommendation."
—Renee Roberts
"At age 71, I'm the oldest person in Karyn's yoga class, and I'm a beginner in yoga, going to class weekly for a year-and-a-half. Karyn is amazing because she speaks so kindly and clearly—so good for beginners and people who are insecure about this, like me - and yet she thrills the experienced yogis and yoginis too! The classes are small and intimate, and Karyn touches us with her hands, physically encouraging us to go a tiny bit further, straighten that arm, that leg, improve our balance. I love Karyn and the class and give it my highest praise."
—Anne Lober
"Karyn has taken my yoga and body awareness to a new level. She is gentle in her teaching while always encouraging me to go deeper in my practice: to feel the muscles on my bones, to let go, and slowly inch-by-inch and pose-by-pose, to learn more about this amazing spiritual practice. Her detailed instructions, mixed with stories and theory, always encourages me to learn more."
—Rosemary Christian
"What did Karyn bring to the retreat? She brought her love and belief in the power of yoga to heal. Her instructions were easy to follow and she masterfully managed a small space and thirty women of varying abilities. Thank you, Karyn!"
—Linda Dorian
"I am new to yoga. I admire Karyn's quiet passion for the practice. I appreciated her deep knowledge of yoga, her enthusiasm and her willingness to share."
—Jodi Richardson
"Karyn has a keen ability to tune into people's needs. She's able to provide solid support to people with all kinds of bodies and all kinds of physical needs."
—Gwenn Correll
"Karyn's years of practice make her a true yogi and teacher."
—Gilda Zelin
"Karyn is a fantastic yoga instructor. She is so knowledgeable about the poses and knows how to modify them for all the diverse needs of the group. This allowed everyone to experience their own special practice while still being part of the group."
—Amy White, Author, Coach and Advocate
"Karyn is wonderful. I love how she individualized the practice of Iyengar yoga. She's an experience yogi who brings necessary balance to my life."
—Nancy Guinther
Praise for Laura and Karyn Together
"Yoga and writing were a great balance. The transitions from one to the other were easy. Even though Karyn and Laura taught separately, their planning and communication came across clearly in the wholeness of this retreat."
—Jackie Baritell, Sacramento, CA
"Laura and Karyn were meticulous about creating a safe container for the varying levels of writing and yoga experience we had prior to arriving."
—Gavriella Delgado, Aptos, CA
"Karyn and Laura work together respectfully and harmoniously."
—Debbie Owen, Long Beach, CA
"Laura and Karyn complement each other perfectly."
—Debby Rosulek, Crystal City, Illinois
"Laura and Karyn form a perfect team to support your body, heart and soul. The flow from one activity to the next perfectly met my needs. My heart was nourished by the richness of their teachings. These two teach love."
—Gwenn Correll
"Karyn and Laura together? The best of both worlds - body/mind. They work together in a quiet fashion, knowing what each other is going to do. A perfects balanced team—each of them experts in their own discipline."
—Nancy Guinther
"I loved that your relationship was an integral part of the retreat. Your energy together is very sweet and positive, and I loved your openness with all of us. You each bring different skills yet share a similarity in perspective and values. You taught together with ease."
—Gwenn Correll
Endorsements for Laura's Coming Home Retreat
"This very interactive workshop helps you open avenues to understanding, learning and surprises about yourself - all in a safe, confidential, non-judgmental community of participants."
—Laura Griswold, Los Altos, CA
"I was a baby beginner at writing and yoga when I arrived. I felt welcomed and accepted right away in this group of all different levels. The tender but nudging exercises developed me in both writing and yoga. Using a beautiful setting as our grounded, I lived a rich and happy life while here."
—Kimlin, Santa Cruz, CA
"This retreat was the perfect balance of letting go and action. The writing practice was helpful in letting us get out thoughts on paper. The yoga gave us the time to let go of our thoughts and drift within in a supportive environment."
—Susan Seaburg, Santa Cruz, CA
"I looked forward to the alone time spent in the company of strangers - especially people willing to write and share their stories. Being here bought me closer to people - not just the specific people at the retreat—but to strangers on the street, who we're reminded—all have their own spectacular stories as well."
—Nancy Kramer, Galt, CA
"I will never forget my wondrous weekend at the Land of Medicine Buddha."
—Toni Harrington, Soquel, CA
"I feel blessed and restored by this weekend, filled with a refreshed sense of life and forward movement."
—Jackie Baritell, Sacramento, CA
"The weekend was just what I needed to find my way back to my body and my writing after years of neglect. I found it an easy environment to open up in. The best thing was rediscovering the power of writing as a doorway to the deepest parts of myself and to use that as a way to inquire about what's next in my unfolding journey. I now know what to do next."
—Gavriella Delgado, Aptos, CA
"You will for sure find out more about yourself like expressing yourself through writing. That's what happened to me."
—Jose Guevara, San Francisco
"I would highly recommend this writer's workshop. You don't have to be a writer or have done yoga to find a comfortable place for yourself. You will discover that everyone can write and that writing your own story can put your life in perspective."
—Debby Rosulek, Crystal City, Illinois
"I have attended Laura's retreats over several years now. She is a gifted teacher who skillfully brings together strangers into a caring community. Her knowledge and deliberate choices of quotes, readings and writing prompts work together to bring out the best in all who attend. I highly recommend Laura's retreats to anyone who wants to explore the inner recesses of themselves and wants a safe, secure place to do it."
—Debbie Owen, Long Beach, CA
"I came to this retreat with the intention to write, get away from the hectic world and find renewal for my inner spirit. It was so much more than that. It was a weekend of community with wonderful, kind, open women and men of all ages. It was a weekend full of connection, creation and restoration."
—Cambria Fast, Aptos, CA
"The perfect workshop for anyone who needs to 'get their groove back.' There were no expectations, no judgment or pressure of any kind. Rest, relax, get rid of tension. Renew your body, mind and spirit!"
—Kate Levesque, Sunnyvale, CA
"This retreat was just what I needed. Two days felt like so much more. I can't believe how great I feel. I can't remember when I felt so relaxed and refreshed."
—Teresa, Aptos, CA
"My weekend at the Land of Medicine Buddha rejuvenated me. I was able to rest, yoga stretch and write the entire weekend. My connection with people from all over the US was refreshing. Beauty and a safe place to explore your soul is such a gift. I will go again."
—Michelle Nicely, Dallas, TX
"A very inclusive, well-run inspiring retreat for first timers or seasons retreaters in a surprisingly beautiful setting."
—Marnie Tracey, San Marcos, CA
"A safe haven in a world gone mad. I needed a way to deal with the myriad emotions flooding through me - a way forward that was compassionate and loving, without rejecting my responsibility to make our world a better place. I found this here. I see through different eyes now."
—Judy Allen, Scotts Valley, CA
"This was a place to download and release the turmoil of my daily life. I was able to create space for a deep appreciation for myself and my family, the community I live in and the greater world."
—Shannon LaGrandier, Aptos, CA
"Stay in the hills with the Buddhas and the redwoods. Give up wanting to be anyone else but yourself. Allow someone to move the pillow beneath your head so you can see the stars. Give yourself this gift, this song, this prayer."
—Honeysun Ferdinand
"If you need to retreat to a faraway land that is only a few minutes from Santa Cruz, come to the Land of the Medicine Buddha. Fill your tummy with excellent food, dig deep into your soul for the answers you need through Laura's writing prompts, and revive and relax your body through Karyn's restorative yoga."
—Gilda Zelin
"This is the second year in a row I've chosen to attend this retreat. Right before the emotional confusion and energy chaos of the holidays, it couldn't come at a better time. A chance to nap without guilt, to hike silently in the redwoods, connect deeply with fellow writers, eat food that feeds your soul, while simultaneously emptying it of the many things that ail you. Opening and extending your body through yoga, laughter and tears that are always held as sacred—this retreat offers it all.
—Julie Sheehan
"A gift of time, space, quiet and restoration."
—Linda Dorian
"After an exhausting cross-country move, having left behind the only home I'd ever known, Laura Davis' Coming Home retreat was perfectly timed for me. A combination of writing, listening and movement brought me home to my own body and provided a profoundly impactful weekend for me to allow myself to come home to my new locale."
—Amy White, Author, Coach and Advocate
"If you love writing and want to learn how to create serenity in your life, sign up for Laura and Karyn's weekend writing and yoga retreat, held at one of the most peaceful and serene places I've ever been to, the Land of Medicine Buddha."
—Carolina Evans-Roman
"This weekend wasn't just about rest or rejuvenation: it was a homecoming to the very core of self. A time to shed the busy-ness and find, recognize, and hold that which is most important - that which deserves our energy."
—Stephanie Acosta-Mikulaskek, Sewickley, Pennsylvania
"I've always avoided these kinds of activities before, but attending this retreat encouraged me to seek out more. My body and soul needed nourishment and this environment was perfect."
—Edna Chinn, Aptos, California
"Attending this retreat gave me a quiet, safe place to set down my responsibilities, worries and busy-ness and get back in touch with my rich, inner quiet. The practices offered by Laura and Karyn facilitated my ability to access my inner self—and gave me valuable tools to bring back to my daily life. Thank you!"
—Doña Bumgarner, Santa Cruz
"Be kind to yourself - and sign up today!"
—Rosemary Christian, Santa Cruz
"The Coming Home retreat provided the perfect opportunity for connecting with myself at a very deep level. I experienced an awareness I haven't been able to find anywhere else. I truly came home. If I had to summarize the weekend in one word, it would be 'transformative'."
—Pauline Zunino, Sewickley, Pennsylvania
"If your life seems to be pressing in on you and time to unwind is scarce, a weekend with Karyn and Laura at the Land of Medicine Buddha is just what you need. Freed from your electronic leashes and immersed in a world of sentient beings and ancient trees, you can breathe here—really breathe. And in that breath, you might just return to yourself."
—Julie Anderson, San Francisco
"The first day of this retreat, I wrote, 'My life is in danger.' Two days later, I wrote, 'I found my life'."
—Linda Dorian
"In our busy modern lives, we have lost a sense of connection to those things that nourish us: acceptance of our innermost feelings, a deep, long belly laugh, a sense of belonging, and the power of community. This retreat transported me away from the day-to-day distractions within just a few hours of arrival and held me transfixed and timeless as self and awareness grew effortlessly."
—Debbie Owen, Torrance, California
"Give yourself the gift of peace and come to this retreat. Your mind and body with thank you for bringing joy back into your life."
—Nancy Guinther
"To couple yoga with writing—along with the notion of mindfulness and rest—was a powerful combination. My writing and my self-awareness benefitted exponentially from this retreat."
—Stacey Hendren, Ben Lomond, California
"Writing and yoga were a great combination and created a wonderful balance. One fed my mind and the other fed my body. Both fed my spirit."
—Rosemary Christian, Santa Cruz
"The writing prompts enhanced the yoga experience and vice versa. It was a perfect mix. This weekend retreat taught me how to slow down and be fully present with myself in a busy world."
—Mary Lasher, Morgan Hill, California
"Writing and yoga worked well together. The writing exercises brought things to the surface and the yoga facilitated moving things through."
—Janet Leary, Sherman Oaks, California
"What a wonderful combo - writing and yoga: writing the prompts and the inspiration Laura provided together with Karyn's expert yoga instruction created a perfect opportunity to rest, relax, and refocus."
—Veronica Robinson, Scotts Valley, California
"An easy getaway to nourish the mind and the body. Laura and Karyn made it easy for me to let myself go: to release my body into the restorative yoga poses and my mind into writing about things I've always wanted to put into words. The retreat was only three days, but I am going home refreshed, ready to re-enter a slower paced life. I'll definitely be back next year."
—Gilda Zelin, Aptos, California
"I was nourished inside and out and I felt so light and joyful afterwards. It was like a giant treat to myself! Think: women, rest, nature, yoga, quiet, writing! YES!!"
—Gayle McCallum-Spalaris, Santa Cruz, California
"I experienced restoration of my entire mind, body and soul during this fabulous retreat. Letting go and sharing gratitude with like-minded people was extremely powerful."
—Shannon LaGrandier, Boulder Creek, California
"Take this time for yourself. Put yourself in a place where there are no worries, no dinners to prepare, no family to call you forth. Let yourself breathe slowly, relaxing with others in a caring environment amongst the giant Redwood trees. Listen to the quiet, hear the voices of other writers who love writing and being together. Give yourself the gift of peace and come to this retreat. Your mind and body with thank you for bringing joy back into your life."
—Nancy Guinther
"The Coming Home retreat was everything it promised to be. The insightful writing and restorative yoga were just what I needed to get away from the business (busy-ness) of life in order to step back into it with a new appreciation for all the wonderful, joyful things I already have. I came home rested and with a rejuvenated outlook."
—Pam Christ
Inclusions & Travel Information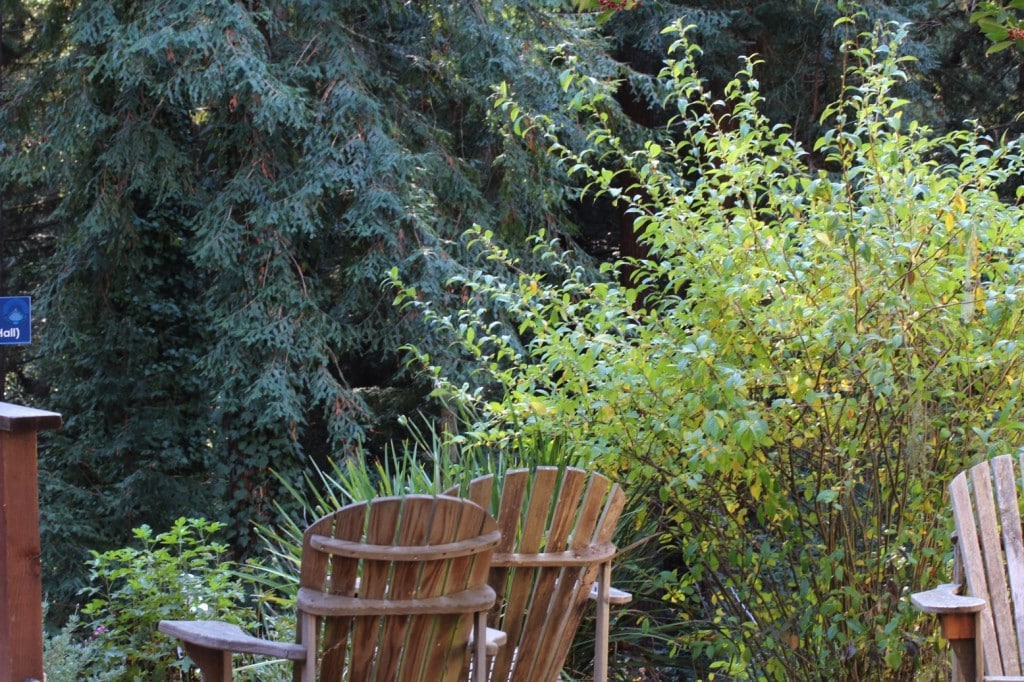 What's included:
Room, board and three delicious vegetarian meals a day.
All writing and yoga instruction for a life-changing retreat.
The services of your two capable, compassionate leaders.
Spectacular hiking trails in the redwood forest.
An amazing community that will lead to deep connections and new friends.
What's not included:
Transportation to and from the Land of the Medicine Buddha.
Travel insurance to protect your investment in this retreat. (To be purchased on your own).
TRAVEL TO THE RETREAT

Arrival and Departure Times: We will begin our retreat with a restorative yoga class at 4:30 on Friday. You can register starting at 3:00 P.M. We will end our retreat at 3:00 P.M. on Sunday.
Please arrange your travel so you can be at the retreat for the entire time.
Travel Info: For information about getting to the Land of Medicine Buddha, you can find all the relevant information on their website.
Carpooling: If you are interested in carpooling, please indicate so on your application form.
Flying in? If you are flying in, we recommend that you book your flight with our wonderful travel planner, Linda, so arrival times and departure times can be coordinated with the starting and ending times of the retreat. Linda can also help you if you want to arrive sooner, leave later, or add other destinations to your itinerary.
Linda is available most weekday business hours on Pacific time:
Linda Schwedock, Pacific Harbor Travel, CST# 1014242-10
519 Seabright Avenue #201
Santa Cruz, CA  95062
1-800-435-9463
831-427-5000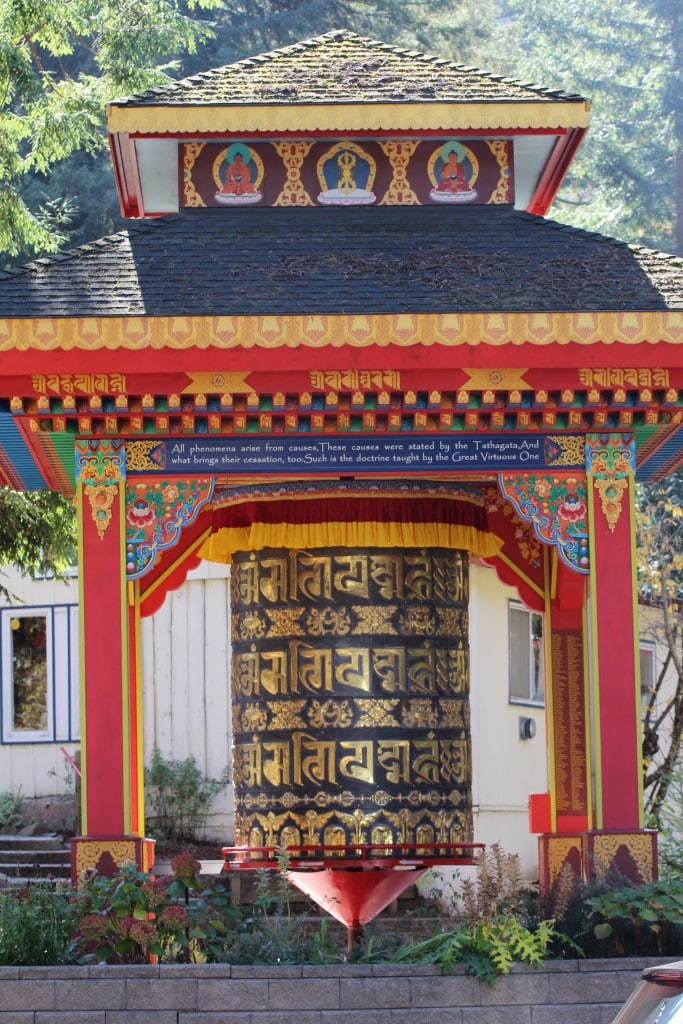 YOUR INVESTMENT:
Single Room: $900.00, all inclusive (except travel)
Double Room: $650.00, all inclusive (except travel)
Dorm Room: $550.00, all inclusive (except travel)
PLEASE NOTE: These prices are for the 2020 trip and have not yet been updated for 2022 so are subject to change at this time.
Work/Trade Scholarships: There are several work/trade scholarships available for part of the cost for those willing to room in one of the dorm rooms. To learn more, please contact Laura.
Maximum Number of Participants: 30
If you'd like to be notified when details of the 2022 retreat are finalized, please fill out the interest form below
Photograph Credit: Julie Sheehan
"If you love writing and want to learn how to create serenity in your life, sign up for Laura and Karyn's weekend writing and yoga retreat, held at one of the most peaceful and serene places I've ever been to, the Land of Medicine Buddha."
—Carolina Evans-Roman