In our last full morning of the retreat today, we started what would be a day of integration and celebration. We wrote about where we were heading–and how–and we expressed our gratitude. Tonight we are having a party and sharing the culmination of our week's work together.
The was the poem I read for one of this morning's prompts:
The New Story of Your Life
Say you finally invented a new story
of your life. It is not the story of your defeat
or of your impotence and powerlessness
before the large forces of wind and accident.
It is not the sad story of your mother's death
or of your abandoned childhood. It is not
even a story that will win you the deep
initial sympathies of the benevolent gods
or the care of the generous, but it is a story
that requires of you a large thrust
into the difficult life, a sense of plentitude
entirely your own. Whatever the story is,
it goes as it goes, and there are vicissitudes
in it, gardens that need to be planted,
skills sown, the long hard labors
of prose and enduring love. Deep down
in some long-encumbered self,
it is the story you have been writing
all your life, where no Calypso holds you
against your own willfulness,
where you can rise
from the bleak island of your old story
and tread your way home.
–Michael Blumenthal, in the frontispiece of Dan Wakefield's book, "The Story of Your Life," on spiritual autobiography
The prompt was: The new story of my life
In the long, glorious afternoon break between lunch and dinnertime tonight, Nancy and I hiked down to the beach. It was a rugged barefoot walk, well worth the exertion. The beach was almost deserted. We passed two sets of people and a dead seal and thousands of flat washed stones and then it was just the two of us marveling at the week and our students and what she and David and I had created. Everything conspired to make the retreat WORK–the community that sprang up, the preparation we did, the astounding beauty of nature and the cooperation of the weather, Claire and Caitlin and Sherri's phenomenal, beautiful food at every meal, three times a day–but mostly the courage of the women who came with their sorrow, their uncertainty, their grief, their limbo and their trust.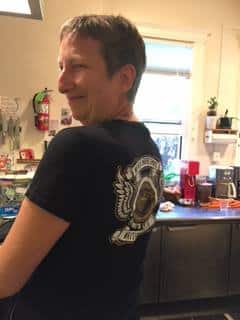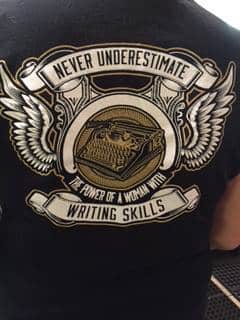 It's been an extraordinary week and I am extremely grateful to have been a witness and a midwife to such healing and to so much love We're all bathing in it now–the result of so much honesty, trust, stretching and hard work. True words. Risk-taking. Creativity, Humor. Camaraderie. Compassion. Humanity.
I am humbled and happy and definitely ready for a party tonight. Claire's baked us a chocolate cake, but don't tell anyone here…shh….it's a secret!
Laura will be offering this retreat twice in the next year. Click here to visit the retreat page.