Book Doctor, Coach and Editor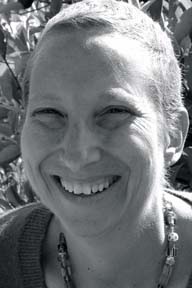 Laura Davis is a phenomenal teacher, mentor and coach. She is smart, insightful and really knows how to listen. She knows when to encourage, when to step out of the way, and when to push. Because Laura has faced her demons, she is not afraid of life's deepest challenges. Her clarity and insight helped me find the courage to bring all of who I am into my writing and my life. The openness and warmth of Laura's heart is matched by the wealth of experience she brings as a successful author. For an aspiring writer, that's an unbeatable combination."
–Jacalyn Buettner DC, first-time author, currently finishing Head, Heart, Hands, a book on women in chiropractic.
If you know you have a book in you, but aren't sure how to get it out, have a work in progress that needs editing, shaping and critique, or are a writer who needs encouragement and structure to complete your tasks, I can help you.
As a coach/mentor, I am able to help you:
flesh out the idea for a project
focus on exactly what you want to do
hone down masses of material (cutting away what isn't a book)
find your voice
write clear, compelling non-jargony prose
identify and speak to an audience
help you structure and organize a non-fiction book
gather source material and do interviews
integrate your own stories and stories of others in a book
work through blocks
stay on track to accomplish your goals
carve out the time to actually write your book
create a dynamic book proposal
promote your book after it is written
"I came to Laura Davis with a passionate desire to write a book on women and marketing. With generosity and care, she took the time to read several of the chapters I'd labored over–a big stack of disorganized, lackluster material. When she was done, Laura gave me an honest critique of my work and laid out for me what I'd have to do to create the book I wanted. What could have been devastating for a new, aspiring writer left me feeling inspired to begin. And that's because Laura knows how to show up with both truth and kindness. I feel honored to have had the privilege of working with her."
–Denise Michaels, consultant, currently completing "Testosterone-Free Marketing"
"When I came to Laura Davis, I'd been trying to write a book for over seven years, but kept running into one block after another and had just about given up. After only a couple of months of coaching with Laura, my writing has come alive with the immediacy and authenticity that had been eluding me. Laura listens with her whole mind to both my writing and the struggles I'm having with the process of writing. Her mentoring is honest, direct, compassionate, challenging, and specific. Most importantly, her stress on writing as a practice that is done with diligence and commitment has given me the focus I was not able to attain on my own."
–Richard Phillips, career counselor completing a book about the meaning of work
In order to assess whether you and I are a good fit, I ask you to send me a five-page writing sample. If we are a good fit, I'll offer you a free half-hour consultation to discuss your project.
Once we decide to work together, you may choose from one of these three options:
1. The two-month coaching package
For $250.00 you have two one-hour phone consultations with me, one month apart. The topics to be discussed are yours to choose—whatever you need to keep your project moving and on track. After the first hour, I will give you assignments to complete by our second meeting. This package includes phone time only.
2. The three-month coaching package
For $500/month (with a minimum 3-month commitment), we have weekly half-hour meetings. In addition you get a half-hour a week of my time reviewing your writing, responding to email questions, or doing whatever else you need from me that week.
Depending on your needs, I am willing to arrange the time differently. Some people want a big chunk of time all at once. Others like a more leisurely call less often.
If you pay for the three months up front, you get a $100 discount ($1400.00). And if your project requires additional hours beyond the four hours a month, I bill those at a rate of $125.00/hour.
3. Manuscript critique and analysis
If you've got a book that's partly or mostly written, and you need a seasoned editor and book doctor to tell you what you need to do to make your manuscript a viable, marketable resource that clearly speaks to your intended audience, I can do an in-depth analysis of your book and what it still needs. Having an experienced, objective reader who isn't involved in the material can make a world of difference in your finished product. I charge $10.00/page (double-spaced) for this service and it includes extensive notes and suggestions on your manuscript, as well as a follow-up half hour phone call once you receive my notes. This can be a stand-alone service or part of an ongoing coaching relationship.
I hope this answers your questions. If you think I may be able to help you create the book you want and are ready to send me your writing sample, let me know.
Contact me online or call me at 831-464-9517.
Bio: Laura Davis is the author of seven non-fiction books, including The Courage to Heal, Becoming the Parent You Want to Be and I Thought We'd Never Speak Again, Laura's groundbreaking books have sold more than 1.8 million copies around the world. Laura teaches weekly writing workshops, writes an ongoing parenting column, edits books, and has been mentoring and supporting writers for the past sixteen years.
"Your open and warm heart made trusting you easy. Writing a first book, especially given my painful academic experiences, was not only mentally challenging, but forced me to confront many personal myths. Your support, genuine empathy and non-judgmental attitude got me over some very old, tall hurdles. Best of all, you took me seriously and held me to the task of being a writer and that made me a writer."
–Sydney Sauber, currently completing Why Smart Kids Fail and How All Kids Can Learn More
"The rare combination of experience, technical skill, patience, clarity, wise insight and humor makes Laura Davis a writing coach, teacher and consultant 'extraordinaire.' I recommend Laura to anyone who wants to write, wants to get published, or needs help or encouragement to just get started!"
–Erica Ross-Krieger, author of A New Definition of Health (in Chicken Soup for the Body and Soul) who just completed her first book, Seven Sacred Attitudes®.
"As a client of Laura's, I am particularly appreciative of her extensive feedback and subsequent rapid return of the work I submit for her review. Her comments are concise, even-handed, and like Laura herself, are imbued with directness and receptivity. My consistent experience with Laura is that she is able to critique in a manner that I feel helped, challenged, and more knowledgeable. I count myself very lucky to be able to work with Laura, whose writing I've known for years, but whose skill as an editor and mentor I have only recently experienced."
–Robin Fine, psychologist and writer
Laura also teaches ongoing writing workshops in Santa Cruz, California. For information, click here.
For information on Laura's annual weeklong writing retreat, click here.
For information on Laura's Memory to Memoir retreat, click here.