Special Events with Laura Davis
In the lead up to the publication of my new memoir, The Burning Light of Two Stars, I'm going to be planning a lot of special events, interviews, and appearances. I hope you'll be able to attend a few!
Wednesday, December 1st, 2021
4 PM PDT |  5 PM MDT | 6 PM CDT | 7 PM EDT
Online
JOIN ME FOR BOOK BINGO! I've been invited by Adventures by the Book and NovelNetwork to participate in a fun hour and a half of Book Bingo where I'll be featured along with five other terrific memoir writers. As we take turns introducing our memoirs you'll be playing online bingo. I know—I couldn't quite imagine it before I attended, but it was so much fun and a great way to learn about new books and to be introduced to new authors. Sign up—it's free—and put this on your calendar right now. A great place to learn about new books and buy holiday presents.
Monday December 13th, 2021
2 PM PDT |  3 PM MDT | 4 PM CDT | 5 PM EDT
Online
In this special online event, Laura will read from her new memoir and answer questions about her tumultuous and ultimately redemptive relationship with her mother—and her ten-year journey shaping this story. The event will also feature a mini-writing workshop where Laura will lead participants in writing about their own mothers or daughters. Bring a notebook and pen and your own family histories to this creative, engaging event. You do not need to consider yourself a writer to attend. Temple Beth El has graciously opened this event to people outside the temple community.
To prepare for the event and the mini-workshop, Laura suggests you read the first five chapters of her memoir, available here for free.
Click "Tell Me More" for Zoom link:
Meeting ID: 264 744 173
Passcode: Passover
January 3-7, 2022
Online
In the course of promoting The Burning Light of Two Stars, I've had the good fortune to meet and fall in love with new friends and colleagues. Two of them, Cami Ostman of The Narrative Project and Lisa Dailey of Sidekick Press invited me to be part of a terrific free summit that they're putting together to help aspiring (and established) authors, called "Write That Book Already." It will be held January 3-7, but sign-ups for this great free event, full of wonderful industry experts, is available now. My topic was "Writing About Family: the Perils, Pitfalls, and Gifts Along the Journey."
Save the dates and register to be inspired. You don't want to miss the interviews or the free gifts!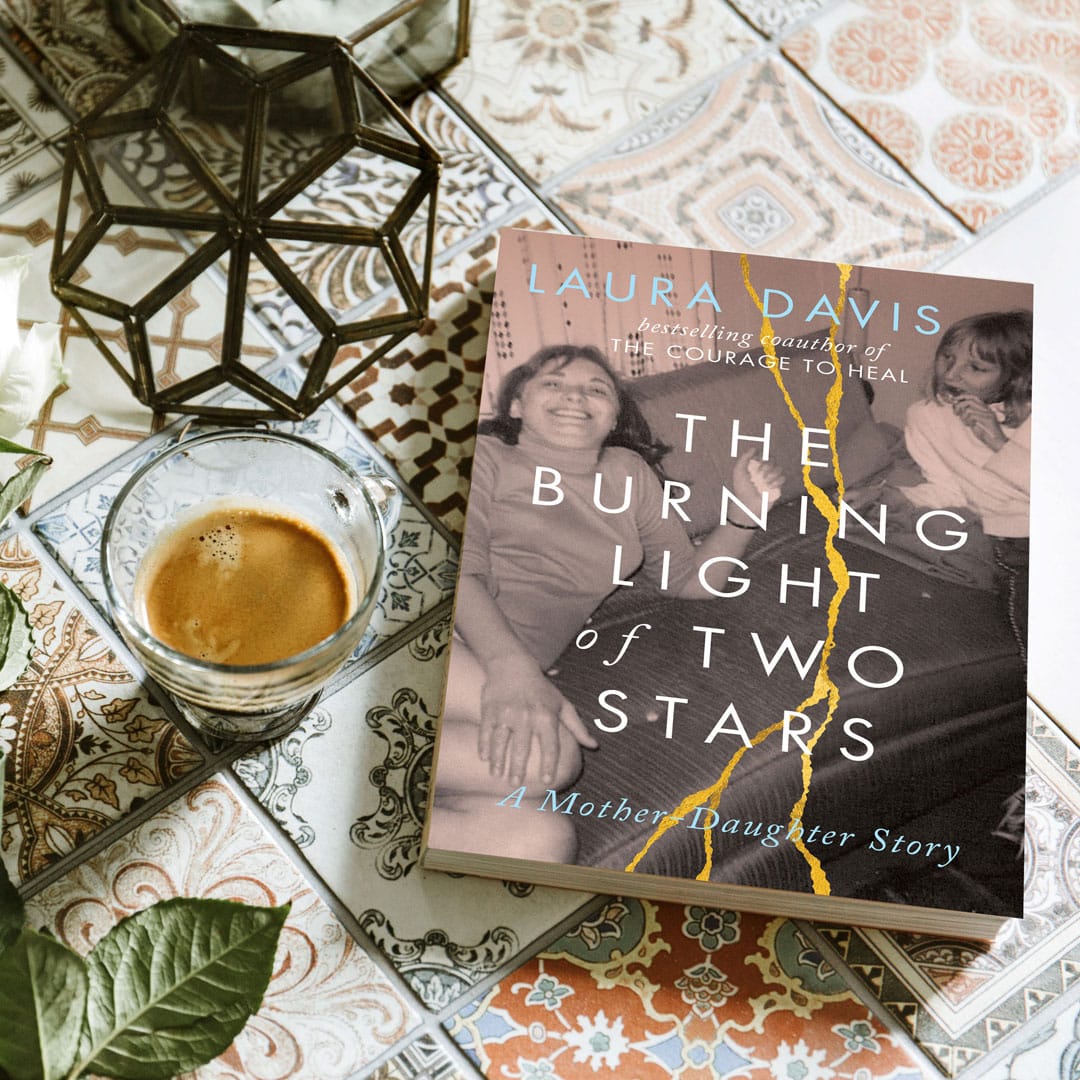 Laura's First and Only In-Person Book Reading Event
Sunday January 23, 2022
1-3 PM PT
Barnes & Noble, 3600 Stevens Creek Blvd, San Jose, CA 95117
Come Meet Her in Person!