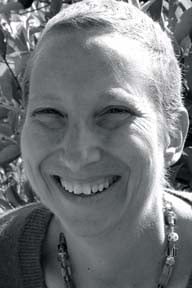 I'm Laura Davis and I want to welcome you to the Roadmap blog. I'm very happy with the way this online community is developing. And I'm so glad you want to be a part of it.
Each Tuesday morning, for the past several years, I have sent out a new provocative, inspiring quote and a corresponding writing prompt, and then invited readers to post their responses to the prompt online. And our community of writers who are responding has continued to grow.
Every week, new people join us…so welcome!
I've created some guidelines to help you learn about our community and get started with your first post.
Please take a few minutes to read them so we'll all "be on the same page."
–Laura Davis
How to Post
In the upper right corner of every new Roadmap post, look for the small white letters that show the number of comments that have been made so far. Click on the white "Continue Reading" link. That will take you to the active screen where you can post your responses to this week's prompt. (Note: To get to this week's Roadmap prompt from this FAQ page, click on the "home" button in the bar at the top of the page)
If you're putting up a piece of new writing in response to the prompt, scroll down to the bottom of the existing entries that have been posted so far. All the way down at the bottom, you'll see a large white box. Enter your name and email address and then you can paste in your own piece of writing.
If you're not adding your own piece, but instead want to comment on someone else's, click on the REPLY button immediately under their writing (or under their comment) and then post your response to them. That way, your words will appear directly underneath the post or comment you are commenting on (in a thread, in Internet parlance).
Just remember: Whatever you want to respond to, hit the reply button immediately under that post and your words will end up in the right place, in the right sequence.
NOTE: The first time you post on the blog, your comment will have to be moderated (approved by me). Once you've successfully posted the first time, your future posts and comments will appear immediately.
A Few More Things You May Want to Know
You can post using your real name or a pseudonym. But once people get to know you with a certain identity, they will be upset if you mysteriously disappear. So give some thought to how you want to be identified in this community when you make your first post and stick with that identity, if at all possible.
People usually only read posts written in the current week. You're free to add stories or comments to earlier weeks' posts. but know that it is unlikely that anyone will read them or respond. If you want your writing read, and you want people to comment, post in the current week. New posts appear Tuesday mornings, so add your response to the prior week's post before Tuesday rolls around.
If you're posting more than just a short response, it's best to compose your piece in a word processing program and then copy and paste it here. Doing so will save you a lot of heartache when there's a technical glitch and your beautifully crafted post gets lost in cyberspace.
When your piece has more than one paragraph, please put a line break between each paragraph. That makes your work much more readable. I generally add more line breaks in an online post than I might in a printed piece–it just makes it easier on the eye. We gloss over big blocks of text–so add those line breaks!
Take the time to read through your piece and make sure it's just the way you want it.  Reading it out loud to yourself if a great way to do this.
Take that extra moment to proofread your own work. It doesn't have to be perfect, but it shouldn't be sloppy either.
If you want to add a picture of yourself to your posts, instructions for adding a photo is at the bottom of this document.
We don't generally put titles on our pieces. And you don't need to include your name (as in a byline). It will automatically appear when you post.
What to Post and What Not to Post
This is a moderated forum. That means I take down posts that don't fit with the guidelines established here or with the spirit or feeling I want this community to embody.
This is a forum for personal writing, for sharing funny, poignant, honest, real stories from your life in response to the weekly prompts. This site is not, however, a place for online therapy. I am not a therapist, and this site is not the place to process your trauma or share writing more appropriate for a therapist's office. This is a delicate balance for me as moderator since I'm inviting you to write about your lives, but when a post crosses the line from crafted writing to a raw, unedited journal entry–I reserve the right to pull it from the forum.
Just like in my face-to-face classes, our focus needs to remain on becoming better writers. As I always say to my students in person, "Writing is therapeutic, but this is not a therapy group. It's a writing group." And The Writer's Journey Roadmap is a writing forum. Think: story. Think about shaping the raw stuff of life into a story. Think beginning, middle, end. Think of sharing what you've learned–or are learning–your growth, your transformation, your insights. Don't just post raw, undigested material.
If pieces are unintelligible (to me), include stereotypes about people (or groups) that I think readers might find offensive, I will take them down. This is also not a place for political diatribes, rants about issues, or advocacy pieces. It's not a place to promote goods, services or your own website.
Fictional responses are acceptable, but please let us know if you're writing fiction so people don't respond personally to your characters as if they are you.
In terms of responding to others' work, the only comments you make here should be positive: what worked in the piece, what touched you, what specific phrases or images you liked. This is not a forum for critique or constructive feedback. Think of yourself as an appreciative reader and a compassionate witness—not a critic. (And remember that this is a community of writers–the expectation is that you will read and respond to others work as well as contributing your own.)
Please avoid giving personal advice. Let's keep our focus on the writing, rather than advising people what to do with their lives.
About Our Community
This community is welcome to all writers. It is primarily a forum for autobiographical writing, though fiction writers are welcome to let their characters respond to these prompts—just let us know that's what you're doing.
If you are new to our community, you may notice that there are more posts than usual about difficult, personal subjects. A subset of the writers who post here have experienced a history of trauma and that subject matter often appears in their stories. Because of the first four books I wrote (The Courage to Heal, The Courage to Heal Workbook, Allies in Healing and Beginning to Heal), these writers feel comfortable in this virtual space and I am happy to welcome those writers here.
However, I don't want anyone who doesn't have a history of trauma to feel that having a difficult past is a requirement to post work here. I welcome ALL writers, whatever their history. I'm always thrilled to see pieces that are wry, humorous, silly, imaginative, ordinary, writing that reflects all kinds of life experiences, not just difficult or traumatic ones. You don't have to have had a bad childhood to be a good writer—or to post your stories here.
How to Add Your Photo
(Thanks to Terry Gibson for these instructions):
Go to www.Gravatar.com.
Enter your email address.
Check for the confirmation notice in your email.
After clicking the link, you will be prompted to create a username and password.
Remember that the Gravatar username you choose, sticks. Pick something you don't mind keeping.
From there, just follow the prompts to upload your photo.  This picture will show up on your Roadmap posts and other social networks if you use them.
Unlike the username, you can change your photo whenever you choose. You can put up a brand new one on Facebook, for example, and other sites.
User Feedback
If you have trouble with the site or have a concern about a post you want to share, you can contact me here. Although I do my best to monitor the site, sometimes I am out of town or miss something—so I appreciate you letting me know when something is up that shouldn't be.
Thanks!
Laura
To return to The Writer's Journey Roadmap click here.