The Two Things I Love Best:

A Writing Retreat for Foodies

Saturday, March 24th

1:00 – 9:00 PM
Since one of my favorite topics to write about is food, and since I love to cook for people (and to eat), twice a year, I've been offering one-day all-out indulgent food-writing extravaganzas. The inaugural event, held in 2011, was a rousing success. And now I've scheduled another, the last one until fall of 2012, at the earliest, so don't miss out!
Here's how it went: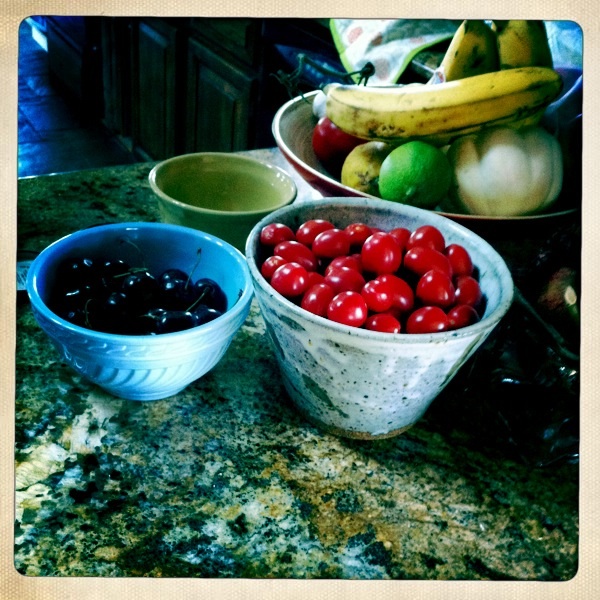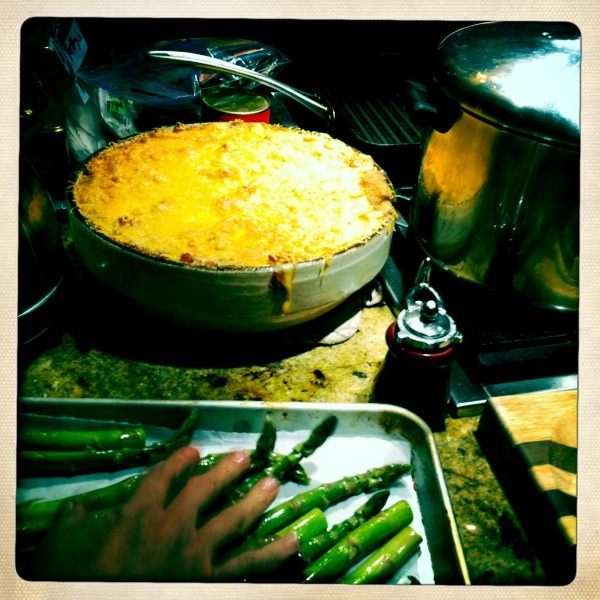 Fourteen lucky writers (including me and our host) met at 1:00 in the afternoon at the home of Laura Waldren in Watsonville. A former member of my yearlong memoir intensive, Laura is a fantastically gifted cook and baker. She's attending culinary school and has a state-of-the-art kitchen.

Everyone brought a dish for dinner or a dessert, but they weren't just ordinary potluck dishes. Each dish was dish not only delicious; it also had a story.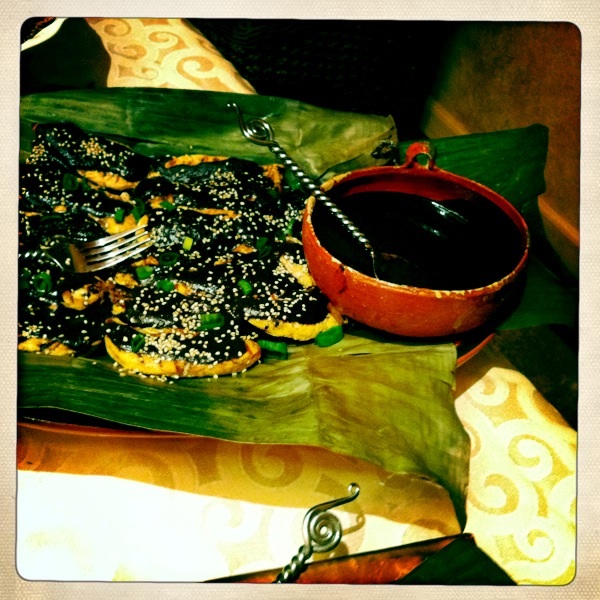 We spent the afternoon writing about food. I got us going with some basic instruction and a range of evocative food-related prompts. Here's just a few sample lines from the stories we wrote:

"Do you have any idea how long it takes sugar syrup to reach hard-ball stage when you're corked out of your mind on codeine?"

–Laura Waldren

"I asked my sister Camilla—who seemed to know a lot about important things like boys, dancing and food—who invented sweetened condensed milk, and she said it was God."

–Damaris Santos-Palmer

"In my house, there was no such thing as kid food, no macaroni and cheese, no frozen French fries, no Wonder bread. No one peeled the skin off our apples or used cookie cutters to make Jello animals. We all ate the same food and it was Beef Stroganoff, Chicken Paprikash, deviled eggs, and stuffed mushrooms."

–Enid Brock

"One night I invented girl food and boy food. I told my brother about girl food. It was things I liked: cherries, chocolate, chicken, chocolate pudding. Boy food was things I didn't, like lima beans. He was fifteen months younger than I was, and he went with me on this; the lima beans went from my plate to his."

–Marie Hanson

"When I got home from the store, I always stashed the box in the back of the cupboard as if it were the same old box that had been there untouched all this time."

–Erin Castelan

"They were a smart family, but not smart enough to realize that letting a kid eat an entire package of sugar wafers with dill pickles was not a wise idea."

–Robin Somers

"'I'm eating bear,' I said to myself as I chewed and chewed and chewed. 'I'm eating a fucking bear.'"

–Laura Davis

"What I wouldn't give to thread my way through the maze back to her table again."

–Laura Waldren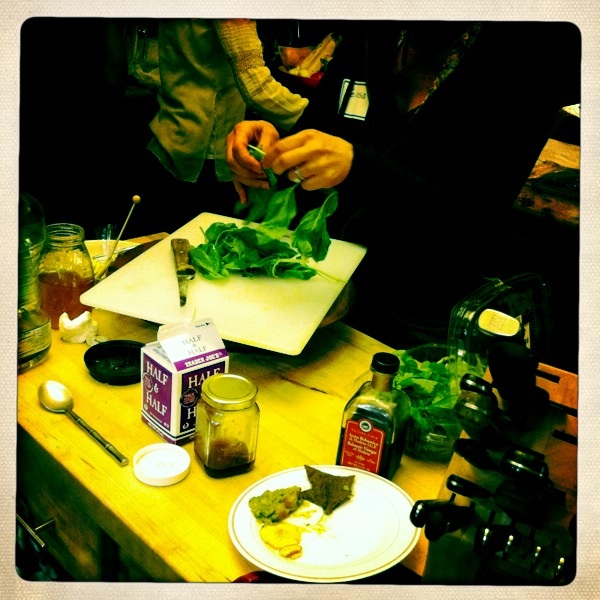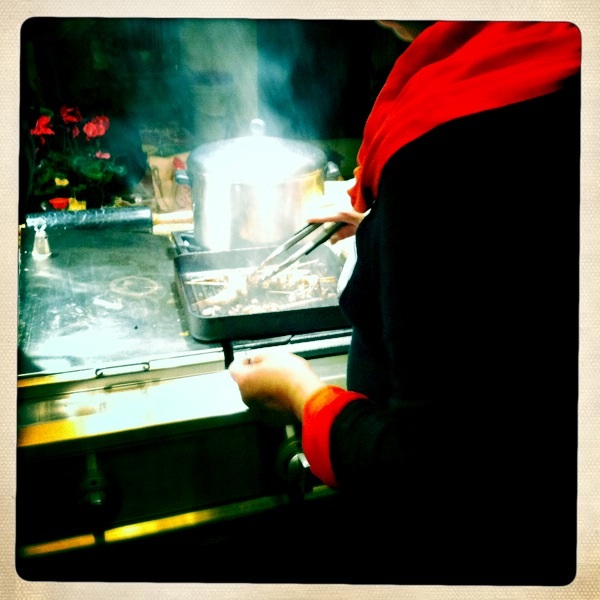 After a whole day of poignant and funny stories about food, we took a break from writing to put the finishing touches on our food. At seven at night, we had a phenomenal feast. And shared the stories about the foods we brought. We departed at 9:30 PM, full of inspiration, words, and incredible food. If you think you missed a really great gathering, you're right–you did! Fortunately, we're going to do it again and you should come.

When: Saturday, March 24th
1:00-9:00 PM
Location: Off Freedom Blvd. in Watsonville
Cost: $85 (early bird); $100 starting on March 1st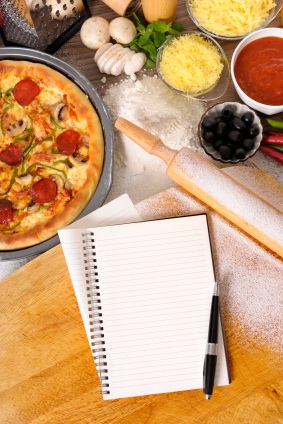 We will spend the afternoon writing about food. We will tell the story of the dish we brought and I'll provide a potpourri of other provocative food-related prompts.

Then we'll break and people will have time to put the finishing touches on their food in Laura's magnificent kitchen. Then we will have a long, enjoyable feast with a wonderful, creative, eclectic group of companions. By the end of the evening, you'll have 14 new recipes (yes, we will all bring recipes for each other), a notebook full of new stories, and 14 new friends.

I know a lot of you out there love to eat and love to write, so join us!
Email me if you have questions.

Laura is also available for coaching, editing and individual consultations.
For information on Laura's annual weeklong writing retreat, click here.
For information on Laura's Memory to Memoir retreat, click here.