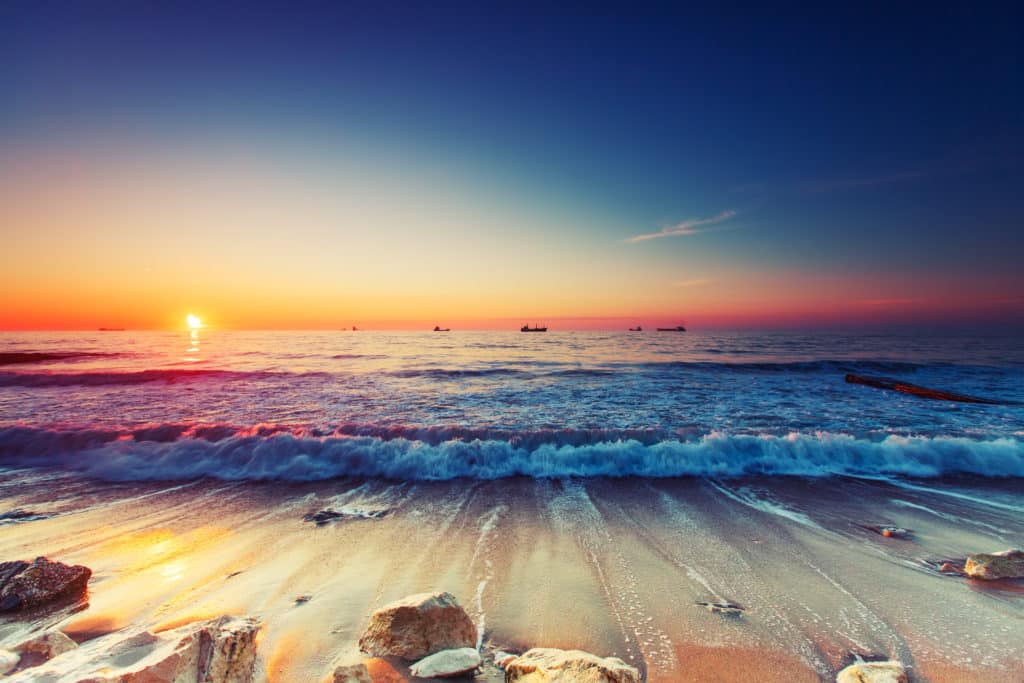 Coronavirus & the Pandemic Response
How Coronavirus Will Change Young People's Lives – The Atlantic
Thoughtful in-depth look at the long-term impact of the coronavirus on today's students, graduates and young adults:
Click here to access this resource.
When Essential Workers Lose Their Shine and Status as Heroes of the Pandemic
From the Washington Post:
"In Manhattan, a Trader Joe's employee in her late 50s who asked not to be identified says she has wondered whether to quit. She has not been feeling well but used up her paid sick time early in the pandemic and has twice tested positive for covid-19 antibodies. The unknowns are the worst part of it," she said. "I do notice I'm out of breath more often but I don't know what that is. It's this constant fear for your physical health — not just from coronavirus but also from people who don't want to follow the rules."
Click here to access this resource.
Two Powerful Stories About Undocumented Immigrant Families Dealing with Coronavirus
Story #1: A mother's fight to survive COVID and see her newborn baby. How the coronavirus hit one immigrant family, their struggle to be reunited, and the community that rallied around them.
Story #2: With The Marshall Project and the Pulitzer Center, a look at one immigrant mother's struggle to keep her children safe and housed, with her husband detained by ICE in a facility where COVID is spreading.
Click here to access this resource.
How to care for your face mask (and why you shouldn't hang it from your rear-view mirror) – The Washington Post
Now that masks are here to stay, at least for a while, here's a tutorial on how to safely care for them:
Click here to access this resource.
Racial Justice & Educational Resources
Michael Moore interviews Sean King (The Breakdown) in a wide-ranging interview. I recommend listening to the second half about the reasons social justice movements fail to deliver justice.
Ep. 108: "We Have To Fight and Vote Like Our Lives Depend On It" (feat. Shaun King)
I thought you'd like this episode of Rumble with Michael Moore that I listened to on Stitcher Radio.
Here's what it's about:
Activist, writer, and author Shaun King joins Michael for a blunt discussion about some painful lessons learned from past defeats while seeking justice for families who lost loved ones at the hands of police.
Click here to access this resource.
One Poem: A Protest Reading in Support of Black Lives
The founding members of the Poetry Coalition, a network of 25+ poetry organizations from across the United States, are honored to present One Poem: A Protest Reading in Support of Black Lives on Tuesday, August 18 at 5 p.m. PDT or 8 pm EDT via live broadcast. Readers include Jericho Brown, Kwame Dawes, Safia Elhillo, Martín Espada, Monica Youn, and more. Free to attend.
Click here to access this resource.
The People's Vigil: A Listing of Names of Those Who Have Died at the Hands of Police
Click here to access this resource.
Why Colorblindness is a False Ideal
Our biases can be dangerous, even deadly — as we've seen in the cases of Michael Brown in Ferguson, Missouri, and Eric Garner, in Staten Island, New York. Diversity advocate Vernā Myers looks closely at some of the subconscious attitudes we hold toward out-groups. She makes a plea to all people: Acknowledge your biases. Then move toward, not away from, the groups that make you uncomfortable. In a funny, impassioned, important talk, she shows us how.
Click here to access this resource.
Resources to Calm the Spirit and Bring Joy
Drive In Movies at the Santa Cruz Beach Boardwalk
And finally, something fun for anyone local who lives in Santa Cruz:
Click here to access this resource.
Miscellaneous
Community fridges have been emerging in New York City—and the idea is spreading. The premise is simple: community members store food in a publicly-accessible fridge, and anyone can come and take what they want and leave what they don't.
The people who came up with this grassroots idea in Brooklyn said they've only had positive interactions with the community fridges, which probably explains why more of these fridges have been popping up across the US and Canada. Julian Bentivegna, a chef, and owner of Ten Restaurant on Toronto's College Street started a community fridge this year after getting the green light from his landlord.
"It's been great to see just how much people care. When we first got started, I was worried we were going to have too many donations and not enough people taking from the fridges but … it's been a really nice balance of the two. We don't police the fridges at all. We just let people take what they need and leave what they don't."
In Bushwick, a neighborhood in Brooklyn, New York, Pam Tietze set up the Friendly Fridge. At first, people were leery about it, wondering who would be using the fridge, but it has become a great success, with nearby restaurants using it as a spot to distribute free food. There are sometimes trays of prepared food, such as turkey burgers, and buckets of vegetarian chili, all free for the taking.
The world's far from perfect, and there have been hard curveballs thrown in 2020 so far, but it's good to know that communities are still rallying to help in the small ways they can. You can look for a community fridge in your own city by searching on freedge.org, Googling it, or searching the hashtag "community fridge" on social media – then make a donation.