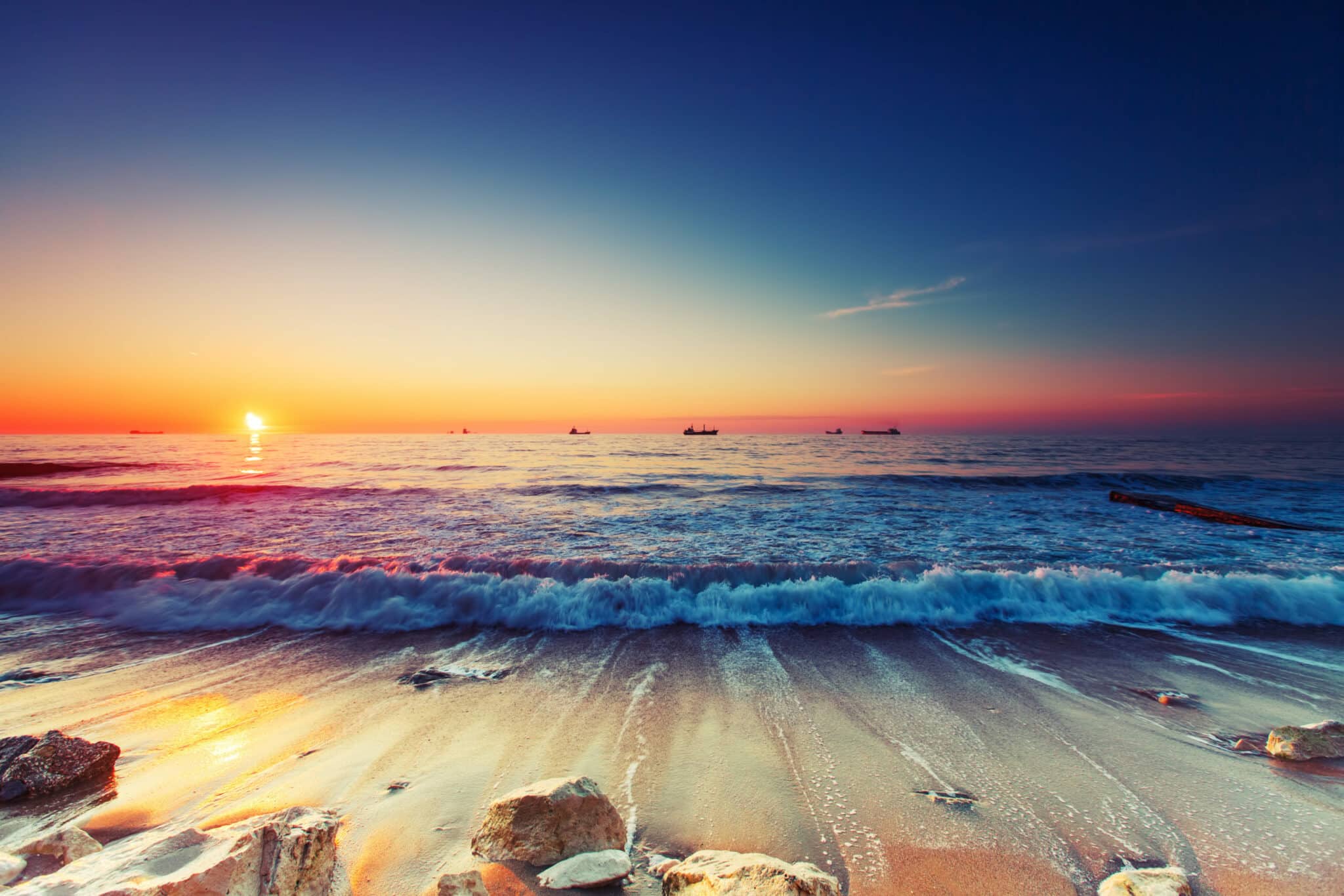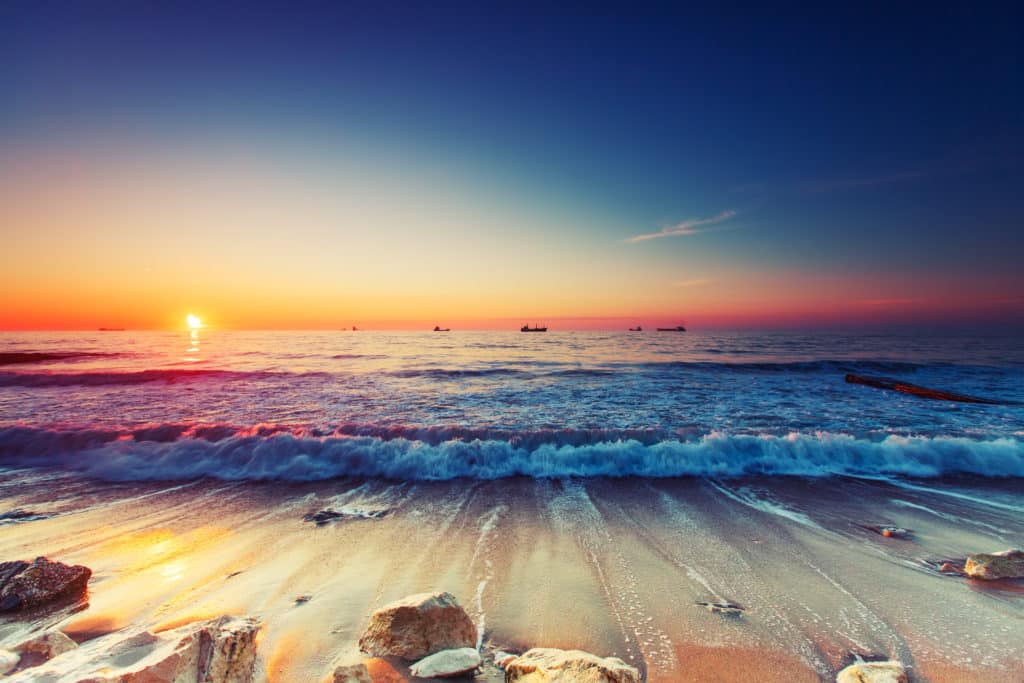 Racial Justice & Educational Resources
The breakdown of our healthcare system and the "politics of emergency." Harvard professor Timothy Snyder tells it like it is…with Michael Moore
I thought you'd like this episode of Rumble with Michael Moore that I listened
Here's what it's about:
Dr. Timothy Snyder is one of America's preeminent scholars of European history and has written compelling and essential books about how enlightened and democratic societies turn to fascism. He appeared in Michael Moore's "Fahrenheit 11/9" after his short book "On Tyranny" was published in 2017.
After a recent life-threatening health scare that included disastrous hospital visits, Professor Snyder has written a new book based on his hospital diaries that connects the horrors of our healthcare system with the other maladies in American society that have brought us to where we are today. He joins Michael to discuss his recent personal experiences and the scary national emergencies we are all collectively sick of.
Read Timothy Snyder's new book, "Our Malady: Lessons in Liberty from a Hospital Diary" https://bookshop.org/a/1381/9780593238899
Read Timothy Snyder 2017 book, "On Tyranny" https://bookshop.org/a/1381/9780804190114
Click here to access this resource.
A powerful essay by Diane Barnes about the necessity of Black, Latinx and other voices of color in positions of power in all the corporations that decide what we see and what is sold today:
Click here to access this resource.
A Conversation with Resmaa Menakem and Tara Brach
An event with two of my favorite teachers:
The body is where our instincts reside and where we fight, flee, or freeze, and it endures the trauma inflicted by the ills that plague society. Menakem argues this destruction will continue until Americans learn to heal the generational anguish of white supremacy, which is deeply embedded in all our bodies. Our collective agony doesn't just affect African Americans. White Americans suffer their own secondary trauma as well. So do blue Americans—our police.
My Grandmother's Hands is a call to action for all of us to recognize that racism is not only about the head, but about the body, and introduces an alternative view of what we can do to grow beyond our entrenched racialized divide.
Find Tara's livestream on IMCW's public Facebook page and YouTube channel​.
Please note that the livestreams will show when class starts, at 7:30 p.m Eastern time.
Insight meditation cultivates our natural wisdom and compassion. Meditation practice develops concentration, which allows us to calm and steady the mind. This class includes 1/2 hour of Vipassana meditation instruction and guided meditation followed by an hour-long dharma talk. ​​
Click here to access this resource.
This episode of On the Media discusses the danger of covering groups like the proud boys and other white supremacist groups in the press.
Covering the Proud Boys, Without Platforming Them
Here's what it's about:
At the debate between Joe Biden and President Trump in Cleveland Tuesday, moderator Chris Wallace of Fox News gave the president an explicit opportunity to condemn white supremacy and white supremacist organizations.
Trump deflected, but when Wallace and Biden prompted him to denounce the Proud Boys — a far-right fraternal organization known for enacting political violence — the president instructed the group members to "stand back and stand by." The fiasco raises a question the press has been grappling with for the better part of four years: how does one report on a moment like that responsibly?
Bob speaks with Dr. Joan Donovan, Research Director of the Shorenstein Center on Media, Politics and Public Policy at Harvard University, about how the press can cover the president's remarks without amplifying far-right ideologies.
Click here to access this resource.
At a time of chaos, mythology can be an affirmation and a comfort. Try giving a listen to this episode of Michael Meade's Living Myth podcast.
Episode 195 – The Gathering Storm
Here's what it's about:
The convergence of so many crises in the world can seem like gathering storms all headed to make landfall just as the shadows grow deeper, as the current election draws near, as we move into the dark time of the year.
No wonder psychologists increasingly worry about our mental health, as the collective psyche has experienced one devastating blow after another. By now, everyone's assumptions and expectations of the future are shattered.
And increasingly the question becomes: how do we find refuge from the ever greater, gathering storms that threaten to engulf us all. At times like this, everyone needs a healing image or saving grace, a safe haven or refuge from the storm.
Turning to ancient myths, Michael Meade finds an old story that reveals forms of inner wisdom that can be awakened when the outer world becomes overwhelming. It turns out that there is a little gap in time that is more than just the calm at the center of a storm. Rather, it is a still point in time through which life renews itself, at the level of the cosmos, at the level of the turning of seasons, and surprisingly at the level of the heart and soul of each living person.
If you like this podcast, you may want to consider signing up for Michael's three week series: Inner Wisdom: Finding Healing in a Divided World: www.mosaicvoices.org
Click here to access this resource.
How White Women Can Talk with Women of Color about Race
With Amanda Kemp, Founder and Mentor, Racial Justice from the Heart and Dr. Erika Fitz, Mentor, Racial Justice from the Heart
Click here to access this resource.
Writing Related
NYTimes: 'Showers and Pants Are So 2019'
I have always adored six word memoirs and have often had my students write them. Here's a whole collection for our pandemic year:
Click here to access this resource.
WRITER WANTED
Heartstrings Counseling is in the process of writing a book for the Santa Cruz fire survivors and we are looking to hire a writer ! If you or someone you know are interested please call Darla Gale at 916-676-7405. Thank you! We really would love to hire a fire survivor for this job.
---
Gorgeous collection of poetry to help us heal in this moment. Beautifully produced by the makers of on being.
Here's what it's about:
Poetry rises up in human societies in times of crisis when official words fail us and we lose sight of how to find our way back to one another; how to hear each other's voices.
This week we offer a preview of the next season of our Poetry Unbound podcast, which returns on Monday, Sept. 28. Each episode takes a single poem as its center, with host Pádraig Ó Tuama reading the poem and meditating on it.
In this hour, we dwell with six poems that accompany the struggle, strangeness, and possibilities of being alive in this time.
Click here to access this resource.
How wonderful to spend luxurious time with a poem
I thought you'd like this episode of On Being with Krista Tippett that I listened to on Stitcher Radio.
Here's what it's about:
We're happy to share the first episode of the new season of Poetry Unbound with host Pádraig Ó Tuama. This poem by Ada Limón tells the story of a person living with invisible chronic pain who finds unexpected fortitude from a girl dressed as a superhero. Their encounter, "at the swell of the muddy Mississippi," doesn't have a fantasy ending, but instead finds strength and glory in bodies and myth.
Subscribe to Poetry Unbound on Apple Podcasts, Spotify, Google Podcasts, Overcast, or wherever you listen.
Ada Limón is the author of five books of poetry, including The Carrying, which won the National Book Critics Circle Award for Poetry and was named one of the best poetry books of the year by The Washington Post. She serves on the faculty of Queens University of Charlotte Low Residency MFA program.
From Poetry Unbound: Ada Limón — "Wonder Woman"
Click here to access this resource.
Poem for Today
Listen to this powerful poem about immigration and the border by Natalie Scenters-Zapico:
Pledge Allegiance
Natalie Scenters-Zapico
I tap-tap-tap the window, while my mother smiles and mouths,
Tranquila. I tap-tap the glass, my mother a fish I'm trying to summon.
I tap until a border agent says: Stop. Until a border agent
shows me the gun on her belt. My childhood was caught
on video border agents deleted every three months.
I thought myself a movie star blowing kisses at the children
selling chiclets on the bridge. My cruelty from the backseat window
caught on video—proof I am an American. The drug sniffing
dogs snap their teeth at my mother detained for her thick accent,
a warp in her green card. My mother who mouths, Tranquila.
My mother's fingers dark towers on a screen for the Bioten scan.
Isn't it fun? says the border agent. The state takes a picture
of my mother's left ear. Isn't it fun? I tap-tap-tap the glass
and imagine it shatters into shiny marbles. A marble like the one
I have in my pocket, the one I squeeze so hard I hope to reach
its blue swirls. Blue swirls I wish were water I could bring to my mother
in a glass to be near her. Friends, Americans, countrymen lend me your ears!
But only the border agent replies, Do you know the pledge of allegiance?
She points to a flag pinned on a wall. I do, so I stand and pledge to the country
that says it loves me so much, it loves me so much it wants to take
my mother far away from me. Far away, to the place they keep
all the other mothers to sleep on rubber mats and drink from rubber hoses.
Don't worry, says the border agent, we will take good care of your mommy.
My mother mouths, Tranquila. Her teeth, two rows of gold I could pawn
for something shiny, something shiny like the border agent's gun.
Friends, Americans, countrymen lend me your ears, so I can hear
my mother through bulletproof glass, so I can hear her over the roar
of American cars crossing this dead river by the wave of an agent's pale hand.
Copyright © 2020 by Natalie Scenters-Zapico. Originally published in Poem-a-Day on October 1, 2020, by the Academy of American Poets.
Click here to access this resource.
Resources to Calm the Spirit and Bring Joy
Self-Care
Here's a set of beautiful self-care resources from the wonderful Irish writing teacher Clare Mulvany. I had the honor of having Clare for dinner in our home a year or so ago when she was visiting the US and she is a wonderful teacher and a lovely human being. She's created a series of great pandemic self-care resources. She calls them, "Care Packages for Messy Times" and they include guided meditations, readings, a guided journaling practice, a nature connection practice, and more.
I've also attended Clare's Sunday sanctuary—it's in the evening in Ireland and the morning here in California—on Zoom, of course. And it was a lovely way to dip into my inner world.
Click here to access this resource.
A Beautiful Escape
An octopus 'love story' on Netflix has caused thoughts to run wild. Why?
My Octopus Teacher tells the moving story of how Craig Foster came to know an octopus – and the emotional bond that formed when he did
Read in The Guardian:
Click here to access this resource.
It's easy to feel like we're hopelessly divided. We sometimes feel that way too. So over the past year, we've been working on something that's given us cause for optimism. It's called We Are Not
Click here to access this resource.
Miscellaneous
Living Room Conversations: Political Peace Building
A recent headline read "The Choice Between Trump and Biden is Increasingly a Choice Between Good and Evil."
Where can you possibly go from there?
Yet, for many Americans, this is, increasingly, the dualistic lens in which we view each other.
As a nation, we're locked into a pattern of "bad othering."
The United States is among the most polarized countries in the world, and a 2019 study revealed that 79% of Americans believe there isn't enough trust among citizens.
We have a choice. We can either turn on each other, or toward each other.
Our strategies to repair our exponentially widening divisions must be as robust as the rifts themselves.
This week, we're introducing Political Peace Building, a new conversation designed to foster political peace building efforts within political affinity groups.
While we will continue to foster conversations across divides, circling up with those we view as most like us, and exploring together how to become peace builders, can be a powerful intervention.
Within our affinity groups, when we don't have to armor up to defend our beliefs, we may feel safer to be more vulnerable about our doubts and our shortcomings.
When we peel back layers of anger and fear and find what lies beneath—worry about harm done to people and the planet we love—we can harness that sense of care and use it as our grounds of engaging across difference.
Political Peace Building sets the stage, using high-trust peer groups, for us to consider what we might be willing to commit to in order to build our more perfect union.
Generosity? Understanding? Forgiveness?
This is not about smoothing over our significant differences, but about holding them in tension, understanding that oneness is not sameness.
When embers of division are being stoked by our institutions and leaders, we become the front lines of connection.
As citizens, we end perpetuating harm that tears the foundation of our democracy.
As neighbors, we draw on our shared humanity as grounds for engagement.
As peacemakers, we activate social trust that is our civic immune system.
We do it together, one conversation at a time.
---
Are you suffering from election stress disorder? If so, this article might help:
Click here to access this resource.
The Social Dilemma
If you haven't watched this documentary from Netflix about the dark side of social media, I highly recommend it.
"How do you wake up from the matrix when you don't know if you're in the matrix?
Click here to access this resource.
The documentary The Social Dilemma listed above focuses on how social media generates silos of information that create more divisiveness.
This article talks about the opposite—an innovative use of tech to create software designed to promote agreement, consensus, and positive discourse.
"People spend far more time discovering their commonalities rather than going down a rabbit hole on a particular issue," Audrey Tang tells me. "Invariably, within three weeks or four, we always find a shape where most people agree on most of the statements." They found that re-engineering the online space had exposed a deeper human truth. In politics, humans spend most of their time concentrating on what they disagree upon. But if you gamify consensus, you expose points of unity that were previously hidden."
Thanks to Karen Zelin for the heads up.
Click here to access this resource.
US Election: If you're worried about the possibility of a contested election
Read these two FB posts from Eli Pariser:
If you're worried about a contested election, here are three things to do:
1) MAKE IT A LANDSLIDE. This is by far the most important, not just because it gives us a downhill legal battle, but because a lot of influential people (judges, news media) just want to be in with the majority. (Winning the Senate would be a really good idea, too.) Give as much as you can and volunteer your time at Swingleft.org (or any of the many other great options.)
2) PREPARE FOR A POST-ELECTION MOBILIZATION. A great place to plug in there is:
3) SUPPORT THE LEGAL BATTLE TO COUNT EVERY VOTE. Personally I'm a big fan of Stacy Abrams' Fair Fight: 
https://fairfight.com/
And this one:
I'm seeing a LOT of people posting that Atlantic article on election mayhem. I do think it outlines a very plausible scenario.
But emotionally, the message of that article is: panic. Let's not.
There's an authoritarian playbook that Trump is using. There's also an anti-authorarian playbook that we can use — one people around the world have used many times with far stronger strongmen than Donald Trump to reclaim their democracies. And that playbook starts with believing in our power, collectively, to hold on to democracy.
Just reposting this here from a few weeks ago:
Say it with me: Donald Trump will probably try to undermine or dispute the election. But we, the people, aren't going to let that happen. And we're going to make sure the people who aid and abet such efforts are held accountable.
I've spent a lot of time over the last two months listening to experts on disputed elections and folks involved in democratic movements against autocrats all around the world. One thing that comes through very clearly in case after case: as a movement posture, confidence is essential to winning.
This isn't just for tactical reasons — as a hedge against hopelessness and despair. It's actually critical to the strategy, because fights against autocrats are fights for "defectors."
Ultimately what determines whether autocrats maintain a hold on power is the behavior of a bunch of feckless bureaucrats, who are constantly assessing which way the wind is blowing. The more it looks and feels like they're on the wrong side of history, the more likely they are to support the rule of law. Conversely, a posture of fear ("oh no, he's going to steal the election!!") is for this reason a self-fulfilling prophesy.
So: Confidence. Sure, he may try some shenanigans. It's in his nature to do so. But we're not going to let him get away with it, and we're going to keep the hope of a truly multi-racial, democratic America alive.
---
And this remarkable speech from Bernie Sanders. I wasn't a Bernie voter, but He speaks with such courage and clarity. This was recorded on Thursday morning, and Bernie does not pull any punches. The recording starts 11 1/2 minutes in.
I don't usually post politics in the resources, but you see my posts on Facebook:
Click here to access this resource.
Hold The Line: A Guide to Defending Democracy
Here's what you could do before and after the election to prevent a coup. Helpful PDF guide for taking action.
Click here to access this resource.
A brilliant get out the vote video by Ani DiFranco: