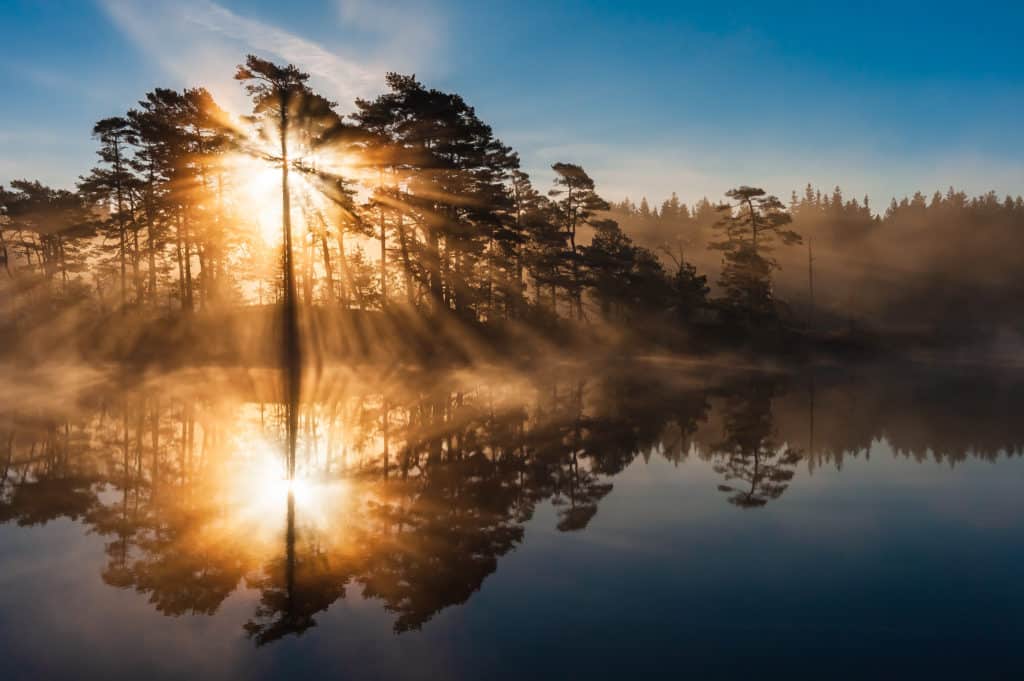 IN THE TIME BEFORE A CHANGE
I'm in a time of uncertainty right now and I know things have to change. I'm not alone in this time of uncertainty. We're all living in it.
Last night, I read a blog post by a man I've been following for the last month or so. He's a Biden supporter, and every night he composes an email to his list, which I'm sure has grown into the many, many thousands. In it, he cherry-picks the good news of the day, or reports the bad news with a positive spin. His emails are full of optimistic predictions for the election. We don't know the future and we mustn't let up, he insists, but things are looking good.
I often read his post late at night after I've read Heather Cox Richardson, the historian who writes a detailed analysis of the day's most important news, with some history woven in.
Sometimes Heather is all I can bear to read in a day. On the days I'm not doom-scrolling–or even the days when I am–her late night/early morning missives allow me to dip into the meaning of the headlines when the headlines themselves are unbearable. So unbearable that I force myself to take a break from our national travesty: swimming laps in the pool, walking at dawn in the woods, drinking in chlorophyll through my cells, heading out to the grocery store and using every pot in the kitchen to cook something good.
On the days I can't ingest one more demoralizing thing, I still read Heather. And the positivity man. Their emails often appear one atop the other in my inbox, sometime close to midnight. He is a cheerleader for demoralized, frightened progressives. He pooh-poohs all the doomsday predictions, encourages us to do whatever we can to help, and of course, to vote. I don't believe a lot of what he says, but he's like a palate cleanser before I go sleep. Last night, he wrote about how the election isn't the be all and end all, and that we will have to keep working and fighting when it's done, no matter who wins.
But I can't seem to look ahead. I have stopped planning for the future. The big wall calendar between our kitchen and our back door still features September. Nothing written on that calendar happened. I didn't lead a writing and hiking trip on the Camino de Santiago. Karyn and I didn't vacation in Portugal when it was done. I canceled my annual retreat at Commonweal, and we never penciled anything else in. There's been no point in turning to October because there was nothing written on that page, nothing that had any chance of happening.
I haven't been making plans after November 3rd because they don't feel real to me. I can't imagine them, envision them. I feel no pleasure of anticipation. I feel as if I am in a little ship with smoke coming out of the smokestack, like the ones in the picture books my mother read as a nursery school teacher when I was small, and that I'm heading—we're all heading—right for the horizon, the kind of horizon where the earth is flat and we're going to fall off the edge, and life as we know it will end. Future? What future?
My lizard brain, the one shaped by generations of Jewish forebears targeted for gas chambers, ghettos and pogroms, is definitely on high alert, screaming DANGER. I can't imagine life on the other side of this election. And I wonder once we go over that edge, if we do, what will be on the other side? What will that long precipitous drop from democracy really be?
I've been thinking a lot lately about the tough women I met in Serbia on a trip I took during the Obama years. They flew me in because I'd written The Courage to Heal decades earlier. They wanted me to come and talk about sexual abuse and trauma, even though I told them it had been more than twenty-five years since I'd done that kind of work. But they wanted me to come anyway. They offered me a round-trip ticket and an honorarium, and I thought, What the hell, I've never been to Serbia.
They were tough broads. Every one of them had lived the majority of their lives under the thumb of a dictator or an entirely corrupt government. They'd lived under a repressive regime, they were living under one still, yet they were still living. They were fighting back. They were organizing. They took care of one other.
Most nights, they took me out drinking. Drinking and dancing. They drank me under the table in the first half hour. Shots of rakija and chasers. Then another round of rakija. I'd be yawning and wishing I knew how to get back to my hotel by myself and they'd just be getting started. There was live music and a crowded dance floor. People danced everywhere, jammed between the tables. Everyone was lit and dancing, eating huge slabs of meat. Dinner went on for four or five hours. To them, it was just another ordinary night.
To celebrate my final night in Belgrade, my hosts made a reservation for a group of us at a restaurant on the Danube. As we slowly meandered along the river to get there, stopping frequently as if we had all the time in the world, I kept looking at my watch and asking, "What time is our reservation?" And nobody answered me. It ends up that if you make a reservation at a restaurant in Serbia, it is good for the whole night. You can arrive anytime—at 6 or 8 or 10 or midnight—and your table will be empty, awaiting your arrival. There is no second seating in Serbia. No one thrusts a dessert menu in your face to get you out the door before the 9:00 o'clock customers arrive. Happy hour went on forever.
Those Slavic women were sturdy. They were resolute. They were tough. I can't say they laughed much, but maybe I just didn't get their jokes. I was from another country. I was white and privileged and took democracy for granted. They knew better. They were serious resisters. Dissent was their way of life. I think of them now and wonder how it would feel to walk in their shoes.
Resources for Today
Coronavirus & the Pandemic Response
Later Today… An Online Interfaith Service to Grieve Those Lost to Coronavirus
Join Congregation Bene Shalom online to mourn and unite through a peaceful, candlelight vigil. United we make America whole.
You can join this vigil online. Following the vigil, join other members of your community in small, hosted online discussions.
Mourning Into Unity brings Americans together to grieve the deaths of the ongoing Coronavirus Pandemic and all our collective losses: unemployment, unsafe schools, unsafe workplaces, unsafe tomorrow. By peacefully gathering together, we defuse the rising tide of violence threatening our country. In the spaces of our mourning as a nation lies the nexus of our wholeness, oneness and health. It'll do you–and our country– a world of good because healing our nation begins with mourning–and unity follows.
Thanks to Toby Landesman for this listing.
Click here to access this resource.
Racial Justice & Educational Resources
Just released! SHIPWRECK is available for streaming or download
New York Premiere Audio Play
By Anne Washburn
Directed by Saheem Ali
In a co-production with Woolly Mammoth Theatre Company
This fall, as the election draws near, tune in to a searing and searching new audio drama from acclaimed playwright Anne Washburn about America's present-day divisions, seen through the eyes of the very recent past. SHIPWRECK centers on a group of liberal friends gathered at an upstate farmhouse on a day of crystalline beauty. While the weather outside grows increasingly apocalyptic and the conversation within grows precariously honest, the group discovers that in turbulent times, every dinner invitation comes at a cost. Slated to be a stage production in The Public's 2020 season, SHIPWRECK has been re-worked specifically for an audience listening from home or headphones. Saheem Ali directs this harrowing and hilarious masterpiece about race, religion, family and the nightmarish fallout of the American experiment.
Click here to access this resource.
'Not married but willing to be!': men in love from the 1850s – in pictures
We're here, we're queer, and we're not going anywhere. No matter what the Supreme Court says.
A beautiful set of historical photos of men in love for the last 170 years, from the Guardian:
Click here to access this resource.
The Case for Reparations
If you haven't already read or listened to this ground-breaking article by Ta-Nehisi Coates about reparations, it's definitely worth a read. He makes an excellent case as to why the issue of reparations for Black Americans should be taken seriously. This article will help you understand concretely, if you don't already know, how the unequitable treatment of Blacks in the US legally and economically has continued to the present day.
There's a link to the audio version of the article as well as the article at this link:
Click here to access this resource.
And here's Ta-Nehisi Coates revisiting the issue and the repercussions of the article's publication five years later.
Click here to access this resource.
Election
Listen to this Into America episode: Into Intimidation at the Polls
For months, the Republican party and the Trump campaign have been warning, without evidence, that voter fraud could be a deciding factor in the election. They say they are amassing an army of poll watchers to make sure that doesn't happen. But election officials and advocates worry these tactics could intimidate Democratic voters, especially in Black and brown communities. Poll watching is legal. Voter intimidation is not.
In this episode of Into America, host Trymaine Lee explores a time in the not-so-distance past when voter intimidation played a big role in an important election. Mark Krasovic, a history professor at Rutgers University, tells the story of the 1981 gubernatorial election in New Jersey, when the Republican National Committee organized groups of men, some of them armed, to patrol precincts in minority neighborhoods in the name of ballot security.
Could the same thing happen in 2020? Jane Timm, NBC News political reporter, joins Trymaine to discuss what we know about the GOP's ballot security efforts in this election and for a better understanding of what poll watchers can and can't do.
Click here to access this resource.
8 Tips To Stay Sane in the Final 15 Days of the Campaign
Good advice for the last 15 days of the campaign from the folks at fivethirtyeight:
Click here to access this resource.
Writing Related
Dodge Poetry Festival 2020
Free Poetry Festival…starts on the 23rd of October
Come experience a deep, personal connection to poetry. Join the online festival to engage with beloved and distinguished poets and take part in community conversations no matter where you are.