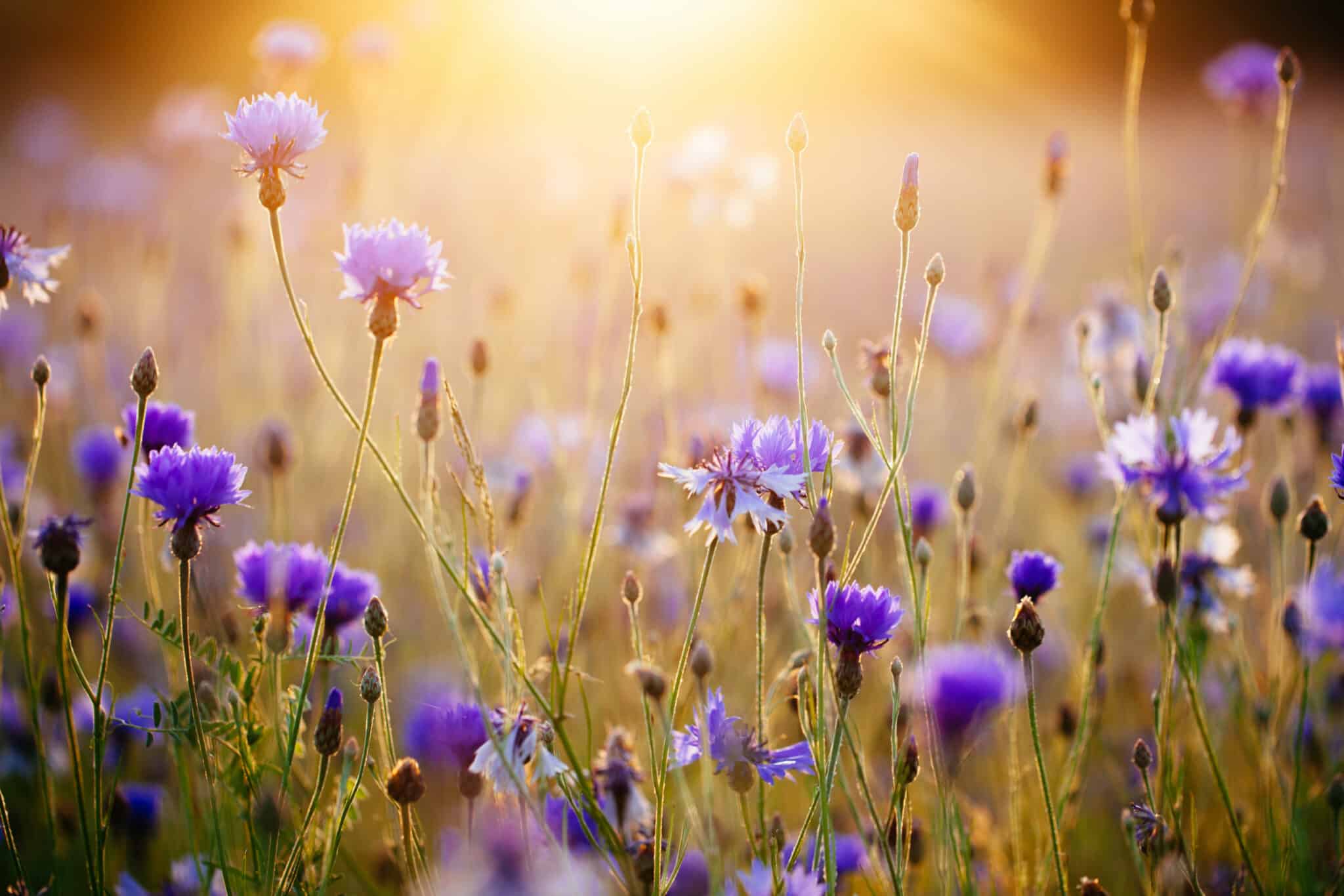 Dear Resource Readers,
I'm going to take a staycation/holiday break from teaching, social media, and putting together these biweekly resources. This will be the last issue for the next couple of weeks. I'll be back with more for you in the New Year.
Thank God it will be a new year!
You can keep emailing me referrals and ideas if they're not time-limited. But I won't be reading them or responding for a while!
Have a good holiday and stay safe,
Laura
---
Dear Writers,
I wanted to share this piece by my student, Nancy Rosulek Kramer, the mother of four young children, in response to the prompt, "What is Broken?" It's a thoughtful look at the consumerism that all too frequently subsumes Christmas. As we all head into the holidays needing to turn our normal traditions on their heads, this essay provides some excellent soul food and asks important questions.
What is Broken?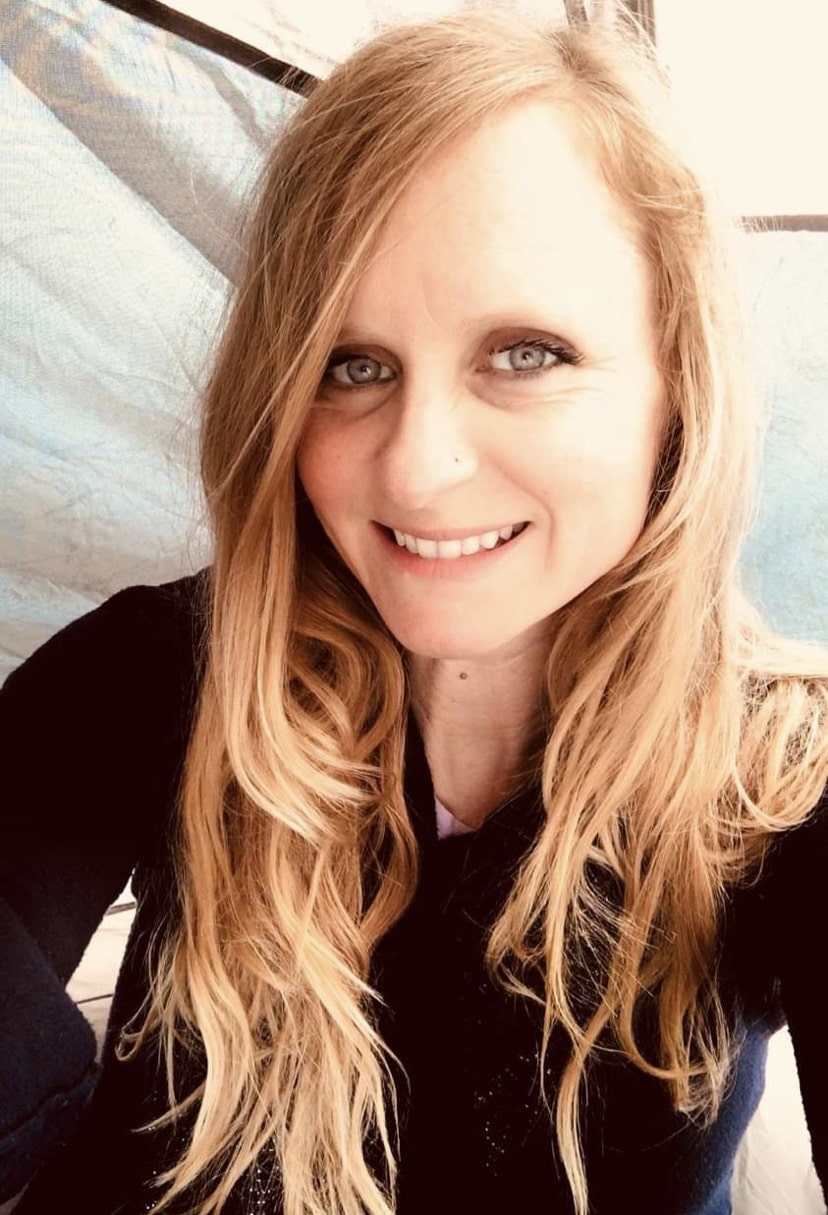 When the kids were little, I envisioned all of their playthings would be made of natural materials- they would go into the yard, find sticks fallen from trees, they would carve them, tie them together, make bows and arrows, sling shots, mobiles, walking sticks. They would find nice smooth rocks and gaze at their nature, rubbing the soft coolness on their cheeks, wondering their origin, how they came to hold this rounded shape.
I envisioned tall trees into which they would climb, swinging from branches, imagining themselves in a treehouse like the Robinsons, building forts, playing for hours with their siblings, one running for the house to refresh the snack supply, hours of imagination and make believe, enjoying the outdoors, nature's glory, new visions at every angle, changing throughout the seasons, each one bringing new colors to the fairytale of their lives.
What is broken are the dozens of plastic toys that fill our barn, introduced from well-meaning, generous and loving aunts and uncles, grandparents and friends on birthdays and holidays. Everyone cheers at the toy, the child smiles, their eyes alight with excitement- they go from one sibling to the next showing off the new plastic toy, the brother or sister nodding with excitement and approval. And though I cherish the givers, and the fleeting moment of joy, it is with the opening of each one of these toys that a little part of me dims.
I have grown accustomed to this internal dialogue, this banter between two voices within my mind during gift giving ceremonies- between the voice that scolds for being overly dramatic, being a scrooge, a downer… and the other voice that speaks of the darkness of materialism and suffering.
Instead of seeing the joy of a new gift, I see broken boxes, plastic wrappers, broken people in factories breathing the fumes of toys in countries where these inexpensive items to us, come at a high cost to their health and their surrounding environment. I see broken skies, grey and hazy. I see broken heads off of the toys which will inevitably happen within weeks or at the most months, as these toys are not built to endure the roughness of my children… but intended to break, these built in mechanisms of planned obsolescence, leaving us with more waste, broken hearts and another trip to the store to gorge on more material items to fill a deep hole within our spirits- which in reality- dims the mind, the spirit, the imagination, the true joy of a child.
What is broken? Is it my attitude? Am I a scrooge? Am I broken? Christmas time is here once again, the children are in high spirits, excited to get presents for one another, they truly are generous and sweet. They aren't spoiled brats tearing open all of their presents at once and obnoxiously ripping into boxes to see what they've received. They genuinely love seeing their siblings' faces when they open up a present, and they tell me that giving gifts is their favorite part of Christmas. I appreciate that, I do… but is it too much to ask… that I want even more for their characters? That they not go out and buy presents for one another… but that they create something? That we could all be satisfied, nurtured, filled up with the love of words, baked goods, creative crafts of paintings, poems, sparkling pine cones, painted oak galls, strung acorns… ?
Why does is seem so old fashioned? When creating gifts becomes the scroogey way of being… Do I need to accept a certain level of materialism to not be ostracized by my family and friends, from being considered a fringe weirdo, a Luddite, a granola, new-agey tree hugger, a downer to the spirit of the season?
What is broken is our society's spirit of materialism. I may take the risk of receiving these labels, and I hope my children will appreciate it later. My wish for Christmas is that the spirit of the season be creative and sustainable- for the earth, and for the delicate and forming souls of our children.
---
Dear Writers and Friends,
I've had the great honor and privilege of teaching at Tassajara Zen Center retreat for the past few summers. This past July, my in-person retreat with my friend and colleague, the wonderful meditation teacher Tova Green, was canceled because of Covid. But now, under the auspices of Tassajara, Tova and I will be offering a one-day online retreat on Saturday, January 9th, entitled Writing Our Way to Hope and Commitment.
It will be the first retreat I have taught since the spring and the only one on my calendar. Please join me for this very rare and special opportunity.
Here are the details: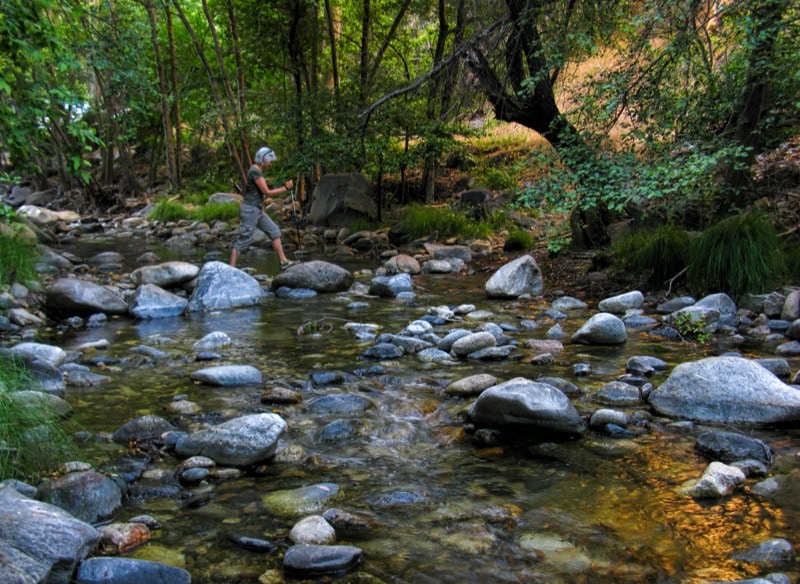 Writing Our Way to Hope and Commitment
Saturday, January 9th
This one-day online workshop, based on Joanna Macy's The Work That Reconnects, will utilize writing in community as a way to kindle hope and motivate meaningful action for change.
Are you:
Wanting to lift yourself beyond fear, apathy, cynicism, exhaustion and hopelessness to a place of hope and empowerment?
Deeply concerned about where we are as a nation and in our world?
Wanting to be inspired by others who share your vision of a just, equitable society?
Ready to take positive action to create the world you want to live in?
Join us for a day-long journey through the four-part spiral of The Work That Reconnects. Expressing our gratitude, honoring our pain for the world, entering deep time–connecting with ancestors and future generations–and, finally, we will "go forth," envisioning a better world and identifying steps to move closer to that reality. Interactive exercises and writing will guide us through this communal day of exploration. You do not need to consider yourself a writer or meditator to attend. Beginners are welcome.
Click for more information and to register.
Coronavirus & the Pandemic Response
How to Opt into California's New Opt-In Coronavirus Exposure App
You may have heard that California has a new app that allows residents to be notified when they've come in contact with somebody infected with COVID-19 and want to learn more about it.
The app — dubbed CA Notify — went live Thursday. Created in partnership with Apple and Google, it allows users of those smartphones who opt in to receive notifications if they have been in close proximity with another user of the app who has tested positive. The more people who sign up, the more effective the app is.
I just opted in. It took a minute on my iPhone and was easy. It's a tiny bit more complicated on an Android phone.
If you're not in California, you can also follow this link to see if such a system is up and running in your community.
Click here to access this resource.
What Seven ICU Nurses Want You to Know About the Battle Against Covid-19
From the Washington Post.
"They have been at this for almost a year. While politicians argued about masks, superspreader weddings made the news, a presidential election came and went, and at least 281,000 Americans died, nurses reported for work. The Post asked seven ICU nurses what it's been like to care for the sickest covid patients. This is what they want you to know."
Click here to access this resource.
What Sex Ed Can Teach Us About the Pandemic
From the LA Times….why people don't follow pandemic restrictions and what to do about it.
"That's clear in the numbers. Despite weeks of pleas from health officials, the percentage of Angelenos staying home except for essential activities has remained the same since mid-June (55%, if you're curious), a USC survey shows. The same phenomenon seems to be happening around the U.S., as millions of Americans crisscrossed the country to gather with family over the Thanksgiving holiday in spite of health officials' emphatic warnings to stay put.
"It's not because the public is irresponsible; it's because they are losing trust in public health officials who put out arbitrary restrictions," said Dr. Monica Gandhi, an infectious-disease specialist at UC San Francisco. "We are failing in our public health messaging."
Gandhi and a growing number of experts think there's a better way to engage people who do want to take the pandemic seriously: a proven strategy in the public health playbook called harm reduction.
Harm reduction is the principle that guides sex-education programs as well as needle exchanges for drug users. The goal is to mitigate the risks of dangerous behaviors instead of trying to get people to stop engaging in those dangerous behaviors altogether."
Click here to access this resource.
Want to know when you could expect to get offered a vaccine?
This handy interactive tool from the New York Times will tell you:
Click here to access this resource.
[The Washington Post] Covid-19 becomes personal in one town as neighbors die and a mask debate rages
Covid-19 becomes personal in one town as neighbors die and a mask debate rages
A lone city council member in Mitchell, S.D., tried to introduce a mask mandate Oct. 19 and was ridiculed. Since then, the town has been inundated with the coronavirus, with the hospital bursting to capacity and a 38 percent positivity rate. Then the local civic leaders started dying – the bike shop guy, the high school referee, a state representative. One doctor lost eight patients in a week. Now the town council is trying again. Without a statewide mask mandate, can Mitchell save itself?
By Annie Gowen
Click here to access this resource.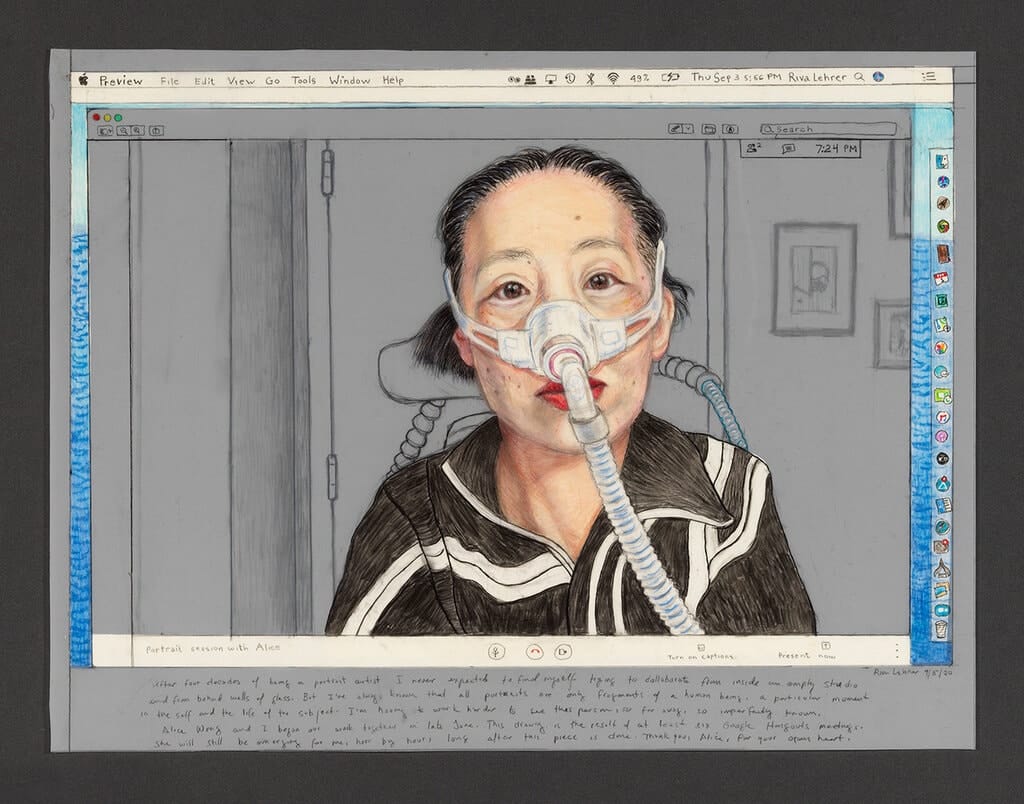 The Virus Has Stolen Your Face From Me – NYTimes
WHAT IF YOUR LIFE WAS FOCUSED ON CAPTURING FACES AND THOSE FACES WERE SUDDENLY GONE? Remarkable and beautifully written essay about what is means for portrait artist Riva Lehrer to live in a world where everyone is masked, faces are obscured, where artist and subject can only meet for sittings on Zoom. Lyrical, evocative, powerful. From the New York Times.
"The thing is, I'm the last person to want faces to disappear. I'm a portrait artist. Faces are my whole life. I think of the human face as a theater that performs the actor inside, in flickers and puckers and pulls of 42 tiny muscles, in the rise and fall of blood that swirls with our emotions. I paint the glint of bone under the skin, the subtle glow of fat along the cheeks and chin, the grooves that descend from nose to mouth that tell me whether you laugh more often than you growl. Now we pass on the sidewalk like spies from distant countries. I try to reconstruct the mysteries under the mask, but there's no satisfying my face hunger."
Click here to access this resource.
The Danger of Assuming That Family Time Is Dispensable
EXCELLENT ARTICLE ON WHY PUBLIC HEALTH MESSENGING SHAMING PEOPLE ISN'T WORKING.
From the Atlantic.
"When a public-health approach isn't producing the desired outcome, it's time to try something different. Instead of yelling even louder about Christmas than about Thanksgiving, government officials, health professionals, and ordinary Americans alike might try this: Stop all the chastising. Remember that the public is fraying. And consider the possibility that when huge numbers of people indicate through their actions that seeing loved ones in person is nonnegotiable, they need practical ways to reduce risk that go beyond "Just say no."
"Anger at people who are flouting public-health guidelines is understandable, not least for exhausted health-care workers and those who are especially vulnerable to infection. But many long months into this pandemic, people are at their wits' end: economically depleted, socially isolated, and disgruntled about—and in some cases genuinely baffled by—the arbitrariness of some of the restrictions on their daily lives. And if the HIV epidemic has revealed anything, it's that shaming does little to deter risky behavior. Instead, it perpetuates stigma, which drives behavior underground and hinders prevention efforts. Americans have been told during this pandemic that taking any risks, no matter how carefully calculated, is a sign of bad character—so it's no surprise when people are reluctant to notify others whom they may have exposed or engage with contact tracers.
"As the country enters the most devastating months of the pandemic and hospitals become overwhelmed, officials are erring on the side of abstinence-only recommendations regarding social contact. Like the unfounded concerns about harm reduction for HIV and substance use, the worry is that risk-mitigation tools, such as testing, will give people a false sense of security and promote bad behavior. This misguided notion has been used as an excuse not to offer testing, including on some college campuses. But people who are willing to wait for hours to get tested are not acting irresponsibly—they're trying, albeit with a far-from-perfect strategy, to reduce the risk of inadvertently transmitting the virus to others. Yes, it would be safer for them to stay home, and the limitations of testing need to be clearly communicated. But if people are going to travel or gather anyway, testing is better than nothing."
More below…
Click here to access this resource.
Racial Justice & Educational Resources
For White People: This is What "Microagressions" are All About
You may have heard the term microaggressions, and may not be entirely clear what it means. Racial microaggressions take a major toll on Black Americans. Research shows that White people gawking at or complimenting Black people for doing ordinary things is literally harming their health.
"Microaggressions are the everyday slights, insults, indignities, put-downs and allegations that people of color experience in their day-to-day interactions with well-intentioned White [people]," said Derald Wing Sue, a professor of psychology and education at Teachers College, Columbia University and author of "Microaggressions in Everyday Life: Race, Gender, and Sexual Orientation."
"Black Americans disproportionately experience microaggressions, according to a Gallup poll this summer. The flash points that spark national conversations on racism are often instances of violence, but for many Black Americans, their experiences with mistreatment and discrimination are much subtler and are woven into the routines of their normal, daily lives.
"Sue writes in his book: "The power of microaggressions lies in their invisibility to the perpetrator, who is unaware that he or she has engaged in a behavior that threatens and demeans the recipient of such a communication."
This article lays by Michelle Singletary in the Washington Post lays it all out very clearly. Thanks to Claire Moore for the heads up.
Click here to access this resource.
Confronting Inequality in America: A POLITICO Live Town Hall Series – Tuesday 15 December 1:00 PM ET
Housing discrimination over hundreds of years is considered one of the biggest drivers of economic inequality in the US between whites and Blacks. White households own nearly 85% of total wealth, Black households own 4.4% and Hispanics 3.2%, according to Federal Reserve data. The value of Americans' homes is one of the key assets in the accumulation of this wealth and it is still considered a path to the middle class. The gaps in home ownership and the market value of residential property between Blacks and whites can be traced back to discriminatory federal housing policies and discriminatory practices among real estate brokers and bank lenders. Housing discrimination remains commonplace in the US. For instance, Black-owned homes, especially in predominantly Black neighborhoods, are appraised at lower values and qualified African American and Latino borrowers are regularly denied mortgages at higher rates than their white counterparts.
Join POLITICO Live on Tuesday, December 15 for its fourth town hall in the Confronting Inequality in America series. The Housing Gap town hall will bring together policymakers, lawmakers, advocates and mortgage industry leaders to explore various approaches for eliminating housing inequality as the US attempts to recover from the COVID recession.
For more information and to register:
Click here to access this resource.
Election
The 2020 Election and the Attempted Power Grab
Brilliant analysis from Zeynep Tufekci at The Atlantic:
"In political science, the term coup refers to the illegitimate overthrow of a sitting government—usually through violence or the threat of violence. The technical term for attempting to stay in power illegitimately—such as after losing an election—is self-coup or autocoup, sometimes autogolpe.
Much debate has ensued about what exactly to call whatever Trump is attempting right now, and about how worried we should be. It's true, the whole thing seems ludicrous—the incoherent lawsuits, the late-night champagne given to official election canvassers in Trump hotels, the tweets riddled with grammatical errors and weird capitalization. Trump has been broadly acknowledged as "norm shattering" and some have argued that this is just more of his usual bluster, while others have pointed out terminological issues with calling his endeavors a coup. Coup may not quite capture what we're witnessing in the United States right now, but there's also a danger here: Punditry can tend to focus too much on decorum and terminology, like the overachieving students so many of us once were, conflating the ridiculous with the unserious. The incoherence and incompetence of the attempt do not change its nature, however, nor do those traits allow us to dismiss it or ignore it until it finally fails on account of that incompetence.
Part of the problem is that we haven't developed linguistic precision to put a name to it all—not just to what's been happening since November, but to the processes within which it's embedded. That's dangerous, because language is a tool of survival. The Inuit have many words for snow—because their experience demands that kind of exactness. (The claim had been disputed, but the latest research affirms it.) "These people need to know whether ice is fit to walk on or whether you will sink through it. It's a matter of life or death," the linguist Willem DeReuse told New Scientist.
In Turkish, we do have many different words for different types of coups, because our experience similarly demands it. For example, coups that are attempted through threatening letters from the military are called memorandum coups. A 2007 attempt is commonly referred to as the "e-coup" because the threatening letter from the military was first posted on the internet. (The one before that, in 1997, is often referred to as a "postmodern" or "soft" coup.) We know the difference between military coups that start from the top and follow the military chain of command and those that do not. The term autogolpe comes from the Spanish partly because there have been so many such attempts in Latin America.
"The U.S. president is trying to steal the election, and, crucially, his party either tacitly approves or is pretending not to see it. This is a particularly dangerous combination, and makes it much more than just typical Trumpian bluster or norm shattering.
"Maybe in other languages, from places with more experience with this particular type of power grab, we'd be better able to discuss the subtleties of this effort, to distinguish the postelection intervention from the Election Day injustices, to separate the legal but frivolous from the outright lawless, and to understand why his party's reaction—lack of reaction—is not just about wanting to conclude an embarrassing presidency with minimal fanfare. But in English, only one widely understood word captures what Donald Trump is trying to do, even though his acts do not meet its technical definition. Trump is attempting to stage some kind of coup, one that is embedded in a broader and ongoing power grab.
"And if that's hard to recognize, this might be your first."
And there's more…click to keep reading.
Click here to access this resource.
Miscellaneous
When You Feel Helpless
A terrific post from therapist Esther Perel about how hard it can be to "help" and feel helpless to truly impact another person's life or behavior.
Click here to access this resource.
Resources to Calm the Spirit and Bring Joy
Dancing Spirit Program
A delightful half-hour of dance and talk about Black spirituals from Alvin Ailey….the link is good through the weekend:
https://www.youtube.com/watch?v=Nuqa8ckynVM