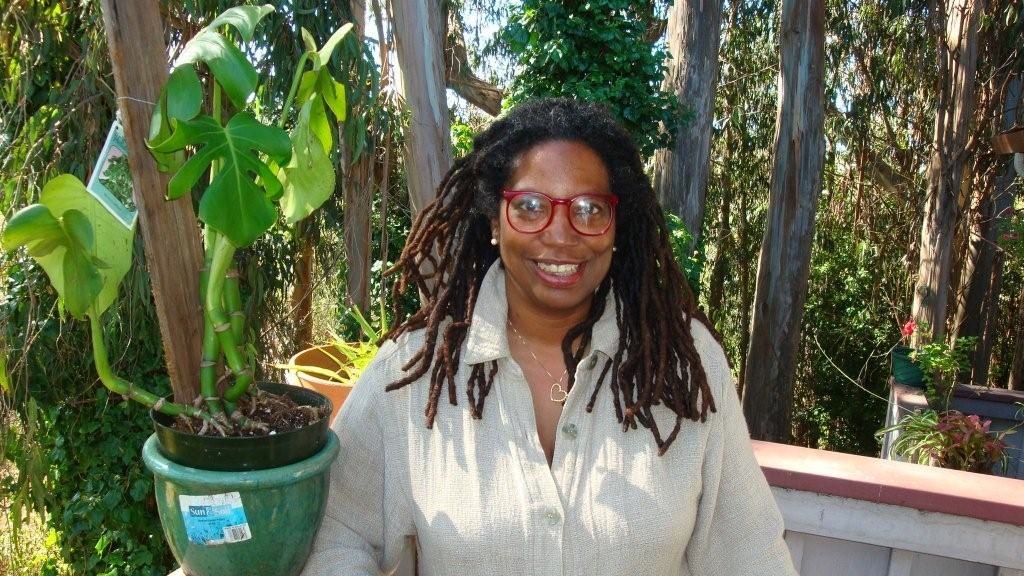 Karen Rowe was a founding member of the Friday morning feedback class and is participating in the Memory to Memoir Intensive. She is writing a book about her experiences growing up over a funeral home. Karen wrote this piece at a weekend memoir retreat.
The Wake Up Call
Spring ushered in the season of untimely deaths. Before the move to the funeral home, Spring meant April showers bringing May flowers; May: Memorial Day-the first vacation day of the season; and June, the month to celebrate…nuptials, confirmations, and graduations.

In 1965, when I was in fifth grade, my parents took me to a commencement ceremony. My babysitter, Patsy, was graduating from high school. She would go to college in the fall, and leave us behind. I couldn't wait to reach graduation myself.

I remember how the music made my heart race. I remember looking for the faces of all the graduates from my neighborhood and church, and I remember a speaker explaining the term "commencement."

"Today is not only the end of your high school years. It is the beginning of the next phase of your life, a stage full of promise and opportunity," he said. "Commencement means 'The Beginning.'"

The best part of spring, for me, was the bright yellow honeysuckle flowers. There were bunches that grew on the bushes that lined my daily route to school. Someone had once told me that the birds could extract honey from the flowers and so could I. If you were to drive past me, sometime between 8:00 and 8:45 on a school day, you might see me standing and gazing up into a tree with a yellow flower sticking out of my mouth. What you wouldn't see would be my tongue, searching for the honey. That was my annual spring ritual: picking those yellow flowers, and trying to suck out all of its sweetness.

When we moved over my father's business, every season had a base note of winter woe. Death visited my home regularly, always unbidden, never welcomed, but tolerated as a fact of life. He was like a kid in my first grade class: overly rambunctious, breathing his bad breathe into my face, and always wanting to pal around with me.

In June 1967, I was finishing up my first year in a private girls' school. I was a civil rights experiment. "Let's see if a little black girl from the ghetto can survive and compete in a private school." I relished the idea of leaving my neighborhood, to board a train every day, to attend school five towns away.

What I did not cotton to was the notion that I was from the ghetto. I had not been born and raised in the part of town in which we now lived. I was a transplant. My father moved us there in the middle of 1964, when I was10-years-old and in the fourth grade. He wanted to locate his business in the middle of the black community. We, his children, were not consulted. We had no say. He plucked us up from our seven-room house in an integrated neighborhood, and plunked us down in a five-room, flat roof apartment atop the funeral home in the middle of a relatively segregated community, and expected us to adapt. I stayed angry about the relocation for years.

At the same time I was feeling like a stranger in a strange land, down the street at Curtis and Freddie Walker's house, a white boy from a wealth family was establishing a home away from home. Tommy Wright. I always thought he was rebelling against his parents by hanging out with the guys in the projects. The black community embraced Tommy as their own, though. He ate at their tables, played ball with their sons. I suspect he was doing their daughters on the sly. And he drank with everybody…aunties, cousins, and granddaddies, too. Tommy was like a mascot for the home team. Some folks joked that the only reason Tommy went home to his house on the hill was to get a clean pair of underwear and his weekly allowance.

In the spring of 1967, the April showers had given way to May flowers, and June had arrived with a blast of heat. Guys played basketball until dark, and then drove around drinking in their cars, while the girls in the neighborhood played music from transistor radios and danced on their porches.

On this particular night, I remember it was sticky and humid even as I went to bed at 11:00 p.m. I could hear Marvin Gaye, Gladys Knight, the Four Tops, and Smokey Robinson on a radio down the street .Somewhere off in the dark, I could hear the screeching wheels as guys did wheelies down by the playground. It was the night of the high school graduation or maybe a few days after. The graduates in my 'hood were excited that most of them had avoided the draft by enrolling in one of the outstanding historically black college in the south. Tommy Wright would be going along with them. He was on his own civil right's mission.

The phone rang at around 2:30 in the morning, a half-an-hour after the bars closed. The family phone hung on the wall in the kitchen, but the business phone-the funeral home phone (the red phone, as we jokingly called it)-held a place of distinction-in my parents' bedroom, on my father dresser.

"Oh, Lord," I heard my father says. "Who is it," my mother asked. That question did not mean, who was that on the phone? It meant, who has died? Who is it?

An "Oh, Lord" at 2:30 in the morning meant either: someone had died at home, in the middle of the night, the coroner had been called to pronounced the person dead, and now the funeral director needed to come and get the body out of the house-pronto. Or, it could mean a fatal accident had occurred. Perhaps a scuffle after the Bucket of Blood, the local bar, had closed. Someone was shot and killed. Or maybe a kid had run someone over while doing wheelies down by the playground.

"Oh, Jesus, that Wright boy, Tommy, and Ruthie Walker's sons were speeding down the Garden State Parkway, on their way to the shore. They were driving a convertible, over the speed limit and Tommy was standing up in the car and…"

I held my breath. I wanted to pull the sheets over my head so I wouldn't hear what was coming next, but it was too damn hot to hide under the covers. I was going to have to face the news like a…what? A man? A soldier? A coroner? A funeral director? I'm all of twelve.

The shiver started in my toes, even as I felt my heart begin to skip beats, and my head began to swim in puffs of fog. "Tommy is dead. He fell out of the car ."

There it was like bad breath sending clouds of heat into my face. Death. Unbidden, unwanted, but always lurking on the periphery, looking for someone to snatch. In the spring, he liked to pluck young folks, like honeysuckles, and extract their sweetness…and their life.

There is no going back to sleep after a 2:30 am death call. There is only fear of closing my eyes, lest I be snatched up, too. There is only obsessing about "how will I feel when I die? How will I know I'm dead? Will I be able to see my family mourn for me when I am dead? Will I hear them?" There is only the repetition of that childhood prayer: "If I should die, before I wake, I pray my soul the Lord to take."

There is only hate towards the ringing business phone that invades my sleep, intrudes upon our family private life, and jangles my nerves.

As I lay in bed, frozen in fright, I hear my father wake up my older brother, "Come on. I need help picking up a body." Poor Tommy. He's just a body now.

The line of people who came to pay their respects to the Wright family and to gawk at Tommy extended outside the funeral home double doors, and down the block. Everybody wanted to get a closer look. Would you see the crack in his skull? Would his skin be bruised, black, blue, and purple? Would his skin be torn and shredded form the skid marks? I listen to the curious neighbors cackling below my bedroom window, as I tried to study. It was hard to believe these people were waiting to view a loved one, now dead. They sounded like they were on line at a movie theatre, asking each other how scary the main attraction would be.

I remember that night, in between the afternoon wake and the evening wake, when we sat down to a dinner of green peas, rice, and ham. I remember my father explained to my mother what a feat it was to make Tommy's body presentable to poor Mr. and Mrs. Wright and the public. I remember him telling her how Mrs. Wright had asked him to cut the blood soaked sweater off of her son, and to return it to her.
The rice was now turning length wise in my throat and lodging itself there. I could barely swallow. And the tears, which I tried to hide were stinging my cheeks.
"May I please be excused form the table," I cried, as I bolted from the kitchen.
"Yes, dear," my mother's sugary voice after trailed me as I ran into the bathroom to throw up my dinner, and hopefully the fear along with it.
Karen says, "I found my voice in Laura's Writer's Journey classes." Karen blogs as YaYa Bowmann at Myseatonthebeach.blogspot.com