Retreat With Laura On the East Coast
Kripalu, Western Massachusetts
This retreat has yet to be rescheduled.
If you want to free your writing voice, explore your wild mind, and discover your true stories, join master teacher Laura Davis and a vibrant, supportive writing community at a beautiful healing center in the Berkshire Mountains.
"Writing with Laura is a dream come true...she's funny, smart, insightful, and willing to risk putting her own life experience down on the page. Writing practice has proven to be a form of meditation in action for me: it has revealed dark corners of my mind that were begging for illumination, and healed broken pieces of my heart. I have cried, laughed, marveled at the insights a simple thing like writing practice has given me. I have used it in the groups I run with first-time older mothers, and even the women who say they have no skill writing are led into deep and wonderful places inside themselves. This is an experience not to be missed."
-- Nancy London MSW, author, "Hot Flashes, Warm Bottles: First-Time Mothers Over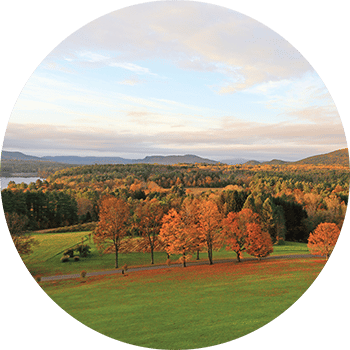 Many of us hold a deep dream of wanting to write. We want to write so we can understand ourselves more deeply and so that we can be seen. We sense that there are stories living inside of us that need to be told, but in our busy lives, we have not been able to create the time, space or circumstances in which to do so.
This workshop will give you that time. In our days together, we will create a vibrant, supportive writing community. Through creative exercises, guided meditations, and evocative writing prompts, you will learn to transform scraps of memory into a rich written legacy. You will walk away with a myriad of strategies for writing about past events with fresh immediacy.
We will alternate periods of writing with listening to each other—not from a place of judgment or analysis—but from a place of focused attention and deep acceptance.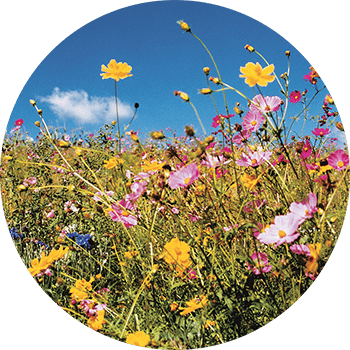 This is not a critique group for polishing finished pieces. Rather, we will alternate periods of writing with listening to each other—not from a place of judgment or analysis—but from a place of focused attention and deep acceptance.
You will walk away from this workshop with a substantial body of writing, as well as many essential skills and exercises for generating evocative, powerful, vivid stories about your life.
Both new and seasoned writers are welcome to attend.
"There is no other word to describe Laura's writing retreat than just plain JUICY. Laura's clear authentic presence, and the nourishing, fresh, organic meals provided just the right setting for my weary soul and stale writing habits to get renewed and refreshed. I breathed new life into my writing and it only could have happened in a gorgeous setting with Laura's fierce protection of the sacred writing space."
--Erica Ross-Krieger, author of Seven Sacred Attitudes: How to Live in the Richness of the Moment
Endorsements for Kripalu
"I don't think there was a way to improve Laura's Writer's Journey workshop. It was perfect."
"You will be lucky if Laura Davis comes back to Kripalu. She is a treasure."
"Laura created a true community of writers within the community of Kripalu during these five days. Laura's heart and mind are so gifted, helping each person express and discover many stories inside. Thank you!"
"The most valuable part of this workshop was writing in a group of people with a teacher who was so supportive, gentle and open. Laura's teaching was the most amazing I have known in all my sixty years."
"This class profoundly opened me to my emotions, my voice, my self, my history. Laura is an amazing teacher. I loved the structure of the class, the Buddhist peace and acceptance, the humor, the depth of each participant's history, and my own personal discoveries. I loved this workshop. Please have Laura return each year."
"Laura, you led us on a wonderful journey that opened up parts of me that I have not been able to access - by showing us how to go deeper through writing in a safe, yet vulnerable way. Thank you for leading our group through a wonderful journey together!"
"This workshop was perfect. Laura created a safe container for the entire group to delve deeply and share non-judgmentally, with love and support from others."
"I'd like to see Laura return for regular workshops. The spirit and practice of her teachings are fully aligned with the mission of Kripalu."
"I came here not a writer and I left a writer."
"Laura is a master of creating safety, holding space, encouraging our hearts and minds to open express themselves. The pot was stirred, many emotions came up and we were held in a beautiful safety net."
"I have been coming to Kripalu for decades and Laura's skill is masterful - this has been my favorite one of my retreats - and I have been to many. Laura is talented, honest, fun, creative and authentic - guiding us into ourselves and even leaving us with guidelines for re-entry back into the world. From soup to nuts, it was delicious and I want more!"
"This workshop was a little different than I expected, but all the ways I really needed. It was really about creating writing as a practice, like a yoga practice or a running practice. It focused on the act itself and not creating an end product. This brought out unexpected insight and stories I didn't realize I needed to write and share, continuing a deep healing that I'd started a week earlier. I'm truly grateful to Laura for creating this safe space to explore that healing."
"The combination of Laura Davis and the Kripalu Center creates a supportive healing space where true authentic transformation can happen."
"Laura Davis combined an unshakable caring with the ability to convey useful information clearly. She demonstrated solid experience, integrity, and skill at constructing exercises and holding the group. She was also fun."
"Laura is a gifted teacher. Her openness and vulnerability cracked open our hearts and brought out our best most intimate writing. I hope you will invite Laura back again. This workshop was life-changing."
"Laura's workshop took me by surprise. I thought I was coming to write and I did. But more importantly, Laura spurred me to dig deeper into the emotional experience of my stories, which actually served as a healing art. I feel like my author's voice has shifted from my brain to my heart."
--Daniel Cleland
"Laura, you have masterfully and mindfully created a space for writing and listening, vulnerability and empowerment, openness and compassion. I would attend another of your workshops in a heartbeat."
--Beal St. George
"Laura has an incredible talent for creating that safe, creative space. I felt vulnerable as well as empowered."
"I will forever be changed by this experience."
"I was thrilled to have been in another workshop with you. I had high expectations of writing deeply and finding clarity and I received it all. Thank you for your authentic presence, gentle yet powerful teaching, for creating strong boundaries and holding us in this luminous space of self-discovery - and finding ourselves mirrored by the experiences of others."
--Annette Naber
"Laura is now included in my list of the most pivotal people in my life--my first creative writing experience since high school. She allowed me to express myself in a way I never have before."
"Laura's candor, expert pacing, her obvious writer's heart and her encouragement and courage in telling the truth - your own personal truth - were compelling."
"This workshop teaches and supports courage: courage to tell the truth, to connect with your personal truth and to share your soul with the soul of the world. A memorable experience."
--Donna King, Williamstown, New Jersey
"The Writer's Journey was one that I couldn't have anticipated that went deep and helped me reconnect with a deeper sense of self."
"This workshop provided a open and safe container to share my writing, my emotions, my private stories and feelings - and to have a community that received my words, deeply listening without judgment or commentary."
"Laura was masterful at leading the group with an equal balance of power, grace, and kindness. She shared her expertise, her personal stories and her writer's wisdom and she 'held the space' in a way that supported and protected the group while encouraging openness and honesty. Her program design was beautiful and effective and productive. The flow gently carried us deeper into our writing without feeling pushed, but rather carried and encouraged to be brave. Please bring her back to Kripalu!"
"All I can write to you right now, is simply...thank you! Ironically, words can inadequately express my gratitude to you for having introduced me to your program and warmly embraced me into what l believe is a life-defining experience for me to finally bring into the world, what I've been yearning to share, but never felt I had an appropriate forum to do so. Please feel free to share this in your marketing materials, because I want others to have a similar, if not more profound experience, guided by you!
--Liz Ngonzi
Be the First to Learn About Upcoming Retreats with Laura!
Not sure which retreat is right for you?  Interested to hear about exciting new locations and adventures?  Enter your name and email below and I'll let you know before new retreats are released on my website.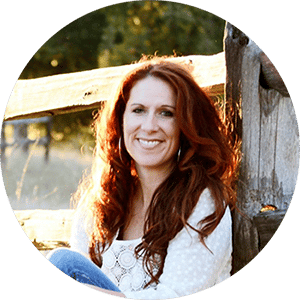 "I return home from each of Laura's trip a little wiser, a little more open, and a lot more compassionate. I greet my family, friends and daily life with sparkly, clean energy and a renewed patience, brought about by way of re-writing old stories that I needed to let go of. I come home ready to move forward in my life.
A retreat with Laura Davis is one of the best gifts I ever received and gave myself. It took many years to realize that I was worth the time and financial investment, but now there is no looking back."
Julie Sheehan, Livermore, California