If you're looking for an inspiring, creative vacation that blends writing and yoga with cultural immersion, join Laura Davis for a transformative journey to the Sacred Valley of Peru.
This retreat will be repeated with some small changes in May of 2019. To register your interest, please complete the form below.
Next October, this could be you . . .
Imagine quiet. Imagine a quiet so serene that the busyness and scatter finally calms. You can hear your heartbeat and the still rise of your own breath.
Imagine entering that quiet. Imagine stepping into a staggering vastness that stops your momentum.
Imagine a stillness so profound that your deepest self finally has space to breathe and be known.
Imagine reveling in the joy of the deep creative again.
Imagine entering a world where the ancient world still lives alongside the modern. Where the sacred is joyous part of everyday life. Your everyday life.
Imagine spectacular vistas that surprise and delight you. Beauty that enters you and speaks directly to your heart. Smells so new and fresh that they awaken your senses, touching deep rusty places inside.
Imagine time to write, to explore, to move, to connect, to discover.
Imagine this: Beauty surrounds you. Llamas graze across rocky ledges. Brilliant stars flood a night sky unlike any you have seen before.
Textures abound: rough, woven fabric; jaded rock of pre-Colombian structures; the soft fur of the ancient alpacas; the worn earth cushioning our feet below.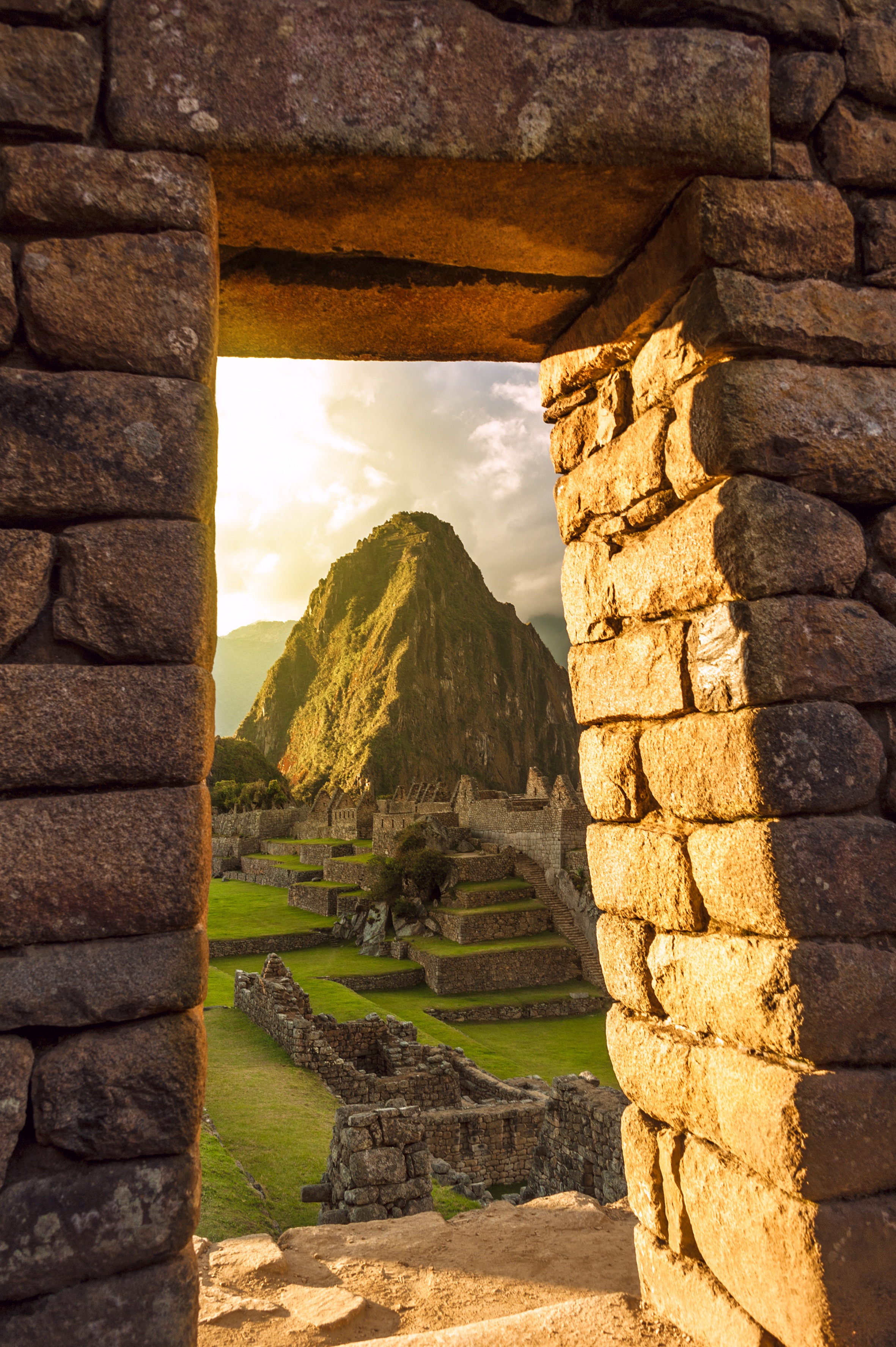 You will have this and so much more during your two weeks in the Sacred Valley of Peru.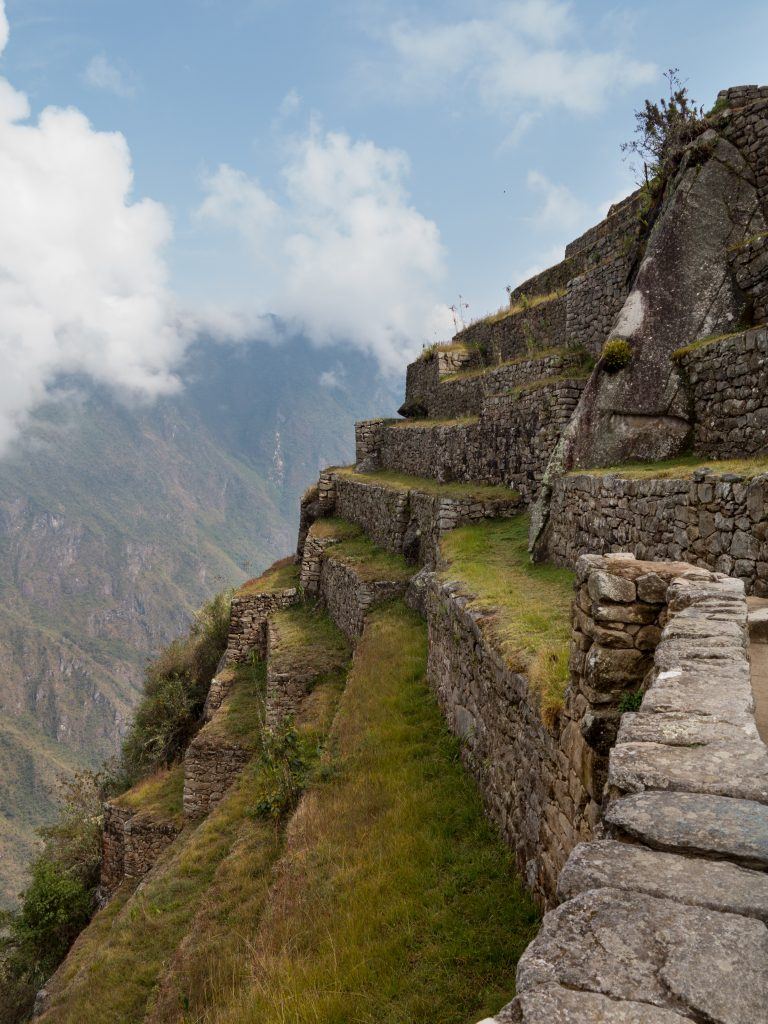 Join me for a creative, mystical, life-changing journey to the land of Machu Picchu. Immerse yourself in the mystery and beauty of one of the stunning wonders of the world, Peru's Sacred Valley and the ancient Incan capital of Cusco.
There is no landscape or culture on earth like the one that will greet you deep in the Sacred Valley of Peru, the home of kings and priests for thousands of years. The brilliant artistry of the nature-centered Quechua people, buttressed by jagged Andean cliffs.
This trip is a rare opportunity to travel as a writer: your senses awake and alert, your eyes seeing the world anew, your pen racing across the page, words capturing all that you see, hear, smell and feel, your spirit on fire.
This trip is a rare opportunity to travel in community: to meet with a group of strangers who quickly become friends, to bond with other writers through shared words, experiences and stories. To know that whoever you sit with or eat with or hike with or share your writing with--will welcome and cherish you, see you for the person you truly are.
This trip is a rare opportunity to blend writing, cultural exploration, yoga and adventure. To write in a sacred circle, to explore the outer world and your inner world every single day. To rest. To absorb. To say yes to discovery. To have your body, heart and spirit touched and awakened.
This trip is a rare opportunity to say yes to yourself. Yes to life. Yes to quiet. Yes to stillness. Yes to adventure.
This magical journey will blend daily writing workshops and yoga with deep rest; adventures in nature with relaxing strolls through local villages. Local guides will introduce you to this sacred land and its history, culture and people.
While exploring the ancient culture of the Quechua people, you will embark on your own physical, cultural and spiritual journey of transformation.
Join me in this place of stirring history and raw beauty for a journey that will touch you and change you forever. After two weeks in the Sacred Valley of Peru, you will return home with spectacular memories and a rich body of written work, deeply in touch with yourself and a close-knit writing community.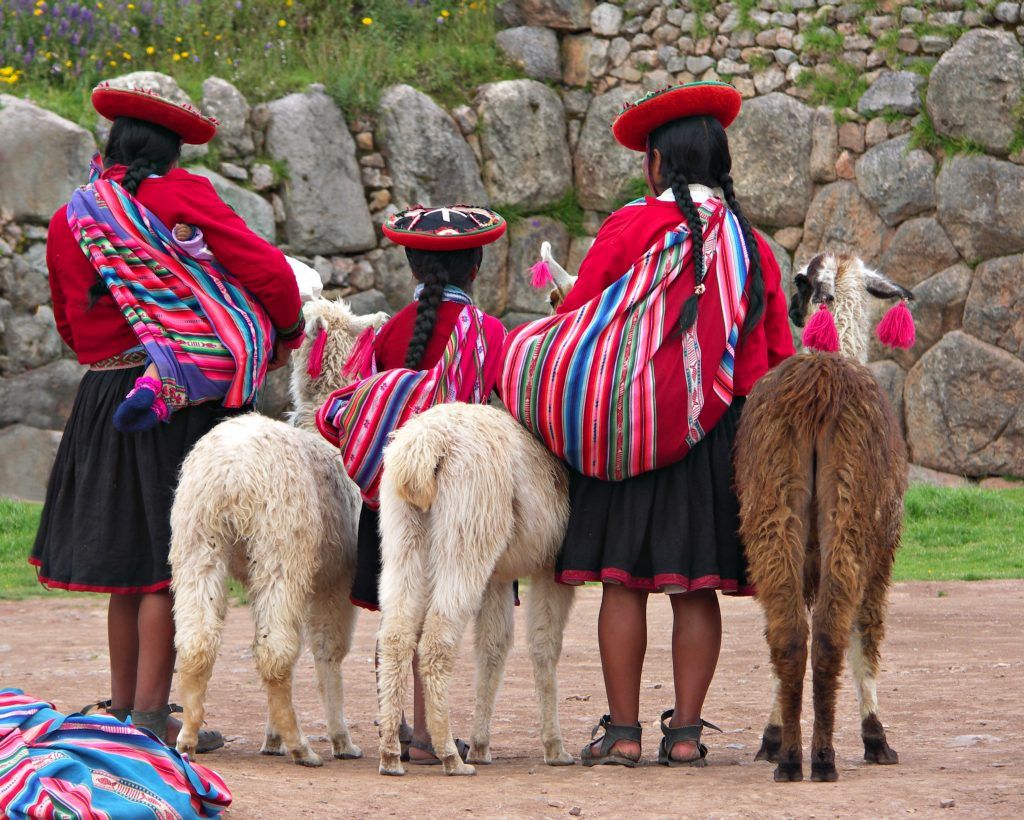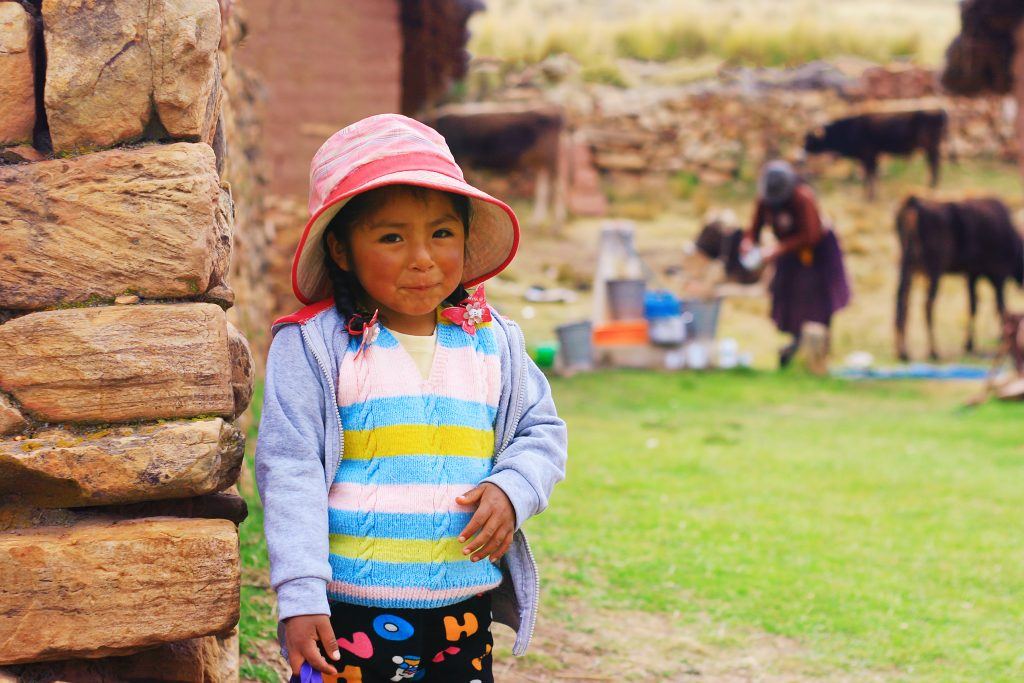 Let me tell you more . . .
This 15-day-trip is perfect for writers who are looking for a culturally rich excursion that combines travel, adventure, and daily opportunities to write with master teacher Laura Davis. This in-depth exploration of Peruvian culture will use writing practice and yoga as daily touchstones as we actively explore the cultural, spiritual and artistic treasures this magical country has to offer.
Join me in Peru next fall for the trip of a lifetime.
Does This Trip Have Your Name on It? Would You Like To . . .
Study with a master teacher who will help you free your voice, find your deepest stories and create a moving record of your travels?
Immerse yourself in the historical, cultural, artistic and spiritual riches of Peru? 
Learn about Peruvian culture from insiders who will show you a side of Peru most tourists never see?
Participate in a despacho, an ancient indigenous ceremony of gratitude and letting go, led by a local shaman?
Climb smooth granite staircases, built by the Inca nearly a thousand years ago?
Feel the texture of textiles woven with alpaca fur on backstrap looms, in the tradition carried on by generations of Quechua women?
Stretch your body with yoga for a truly embodied experience?
Travel with a warm, fascinating group of creative people who share your passion for writing, culture, and adventure?
Enjoy writing, yoga, adventure and cultural exploration in the perfect balance day after day?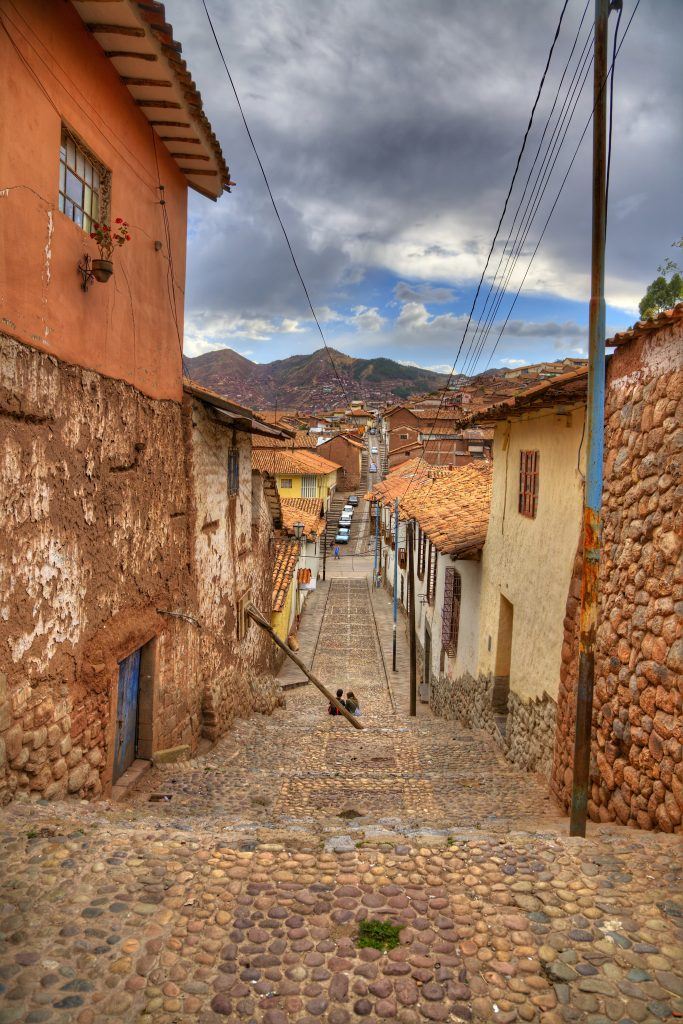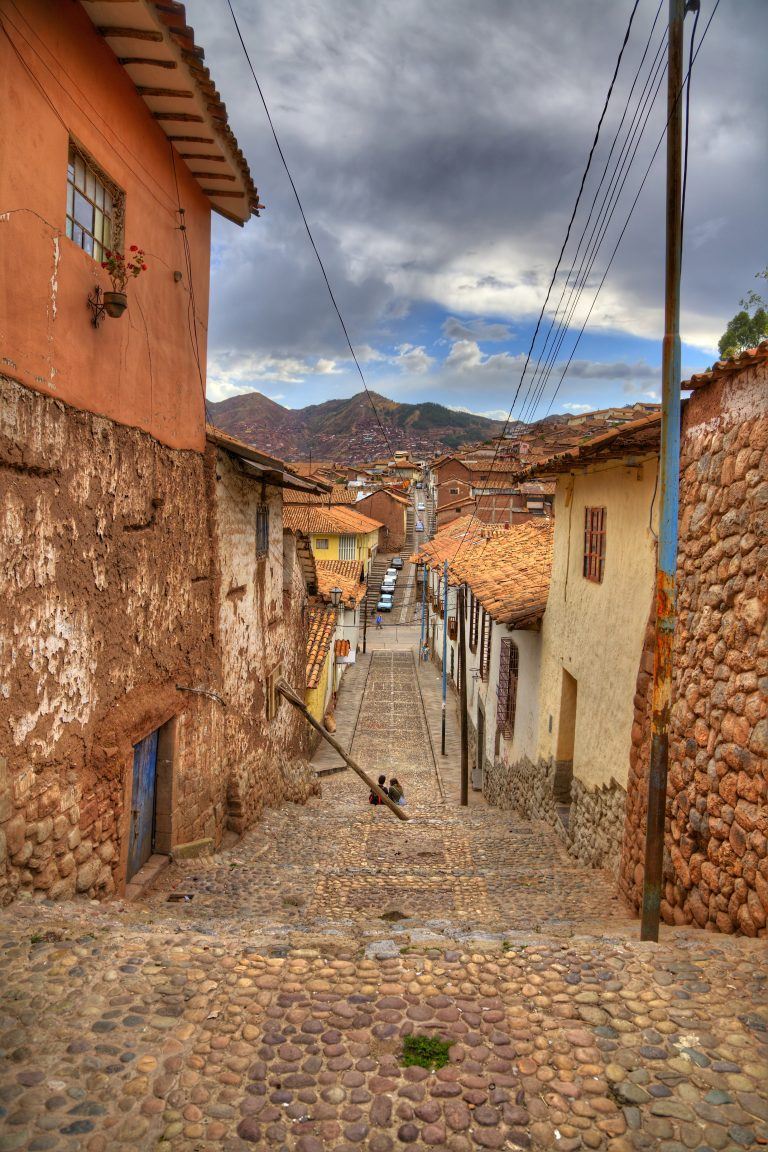 Strengthen your voice, rediscover yourself, and remember the joy and beauty of being alive.
Who This Trip is for: Although this is a retreat designed with writers in mind, this isn't a retreat where you hole up and write for most of the day. Rather, this trip is designed for people who are looking for something other than an intensive writing retreat. Our itinerary features excursions and daily opportunities to actively explore Peru's natural, spiritual, cultural, and artistic treasures. Writing and yoga are the tools that will help you integrate this immersion experience.
Non-Writing Spouses and Friends are welcome to join our trip, if they'd like to use the hours of writing class for rest, relaxation, massage, shopping, exploration on their own, unexpected adventures, photography, painting or whatever else they enjoy doing while on vacation.
Physical Requirements: This trip is designed for anyone in reasonable physical health, capable of walking at a relaxed pace for up to an hour at a time, able to traverse uneven terrain, often without the assistance we take for granted in the US, like hand railings or standard step heights.
To see Peru at ground-level requires walking, and we will walk on dirt roads, cobblestone streets, or trails nearly every day. The ruins at Machu Picchu and Pisac require an ability to walk on rough and uneven terrain, and to climb steep stone steps. However, there is no need for speed! We will walk at a slow and relaxing pace, taking breaks as needed.
Plan to wear sturdy and supportive footwear: light hiking boots or hiking shoes. Tennis shoes are not appropriate.
You may even want to bring a hiking pole or two as these can really help with balance as you get used to the altitude. If you bring hiking poles, be sure to bring the rubber tips, as they are required at Machu Picchu to prevent damage to the stone.
Altitude: We will start our trip in the Sacred Valley, at an elevation of 7,800 feet. Most people adjust to this altitude just fine, aside from getting a little out of breath walking up hill, or having a low appetite for the first day or two. We'll spend the next 10 days at altitude of 7,000-8,000 feet, with short excursions to higher areas, which will help with acclimatization.
After that we will travel to Cusco, at 11,000', but by then you'll be well-adjusted to the altitude, and the increase will be barely noticeable. Before the trip we will send you suggestions that will help you comfortably adapt to the altitude.
If you are unsure about vacationing at these altitudes, we suggest that you talk to your doctor. Please feel free to speak with Laura Tyson of True Nature Journeys about the altitude or any of the other physical aspects of the trip. She can give you more information and make sure that this trip is a good fit for you.
Size of Trip: This is an intimate tour, limited to 20 people, with a minimum of 10.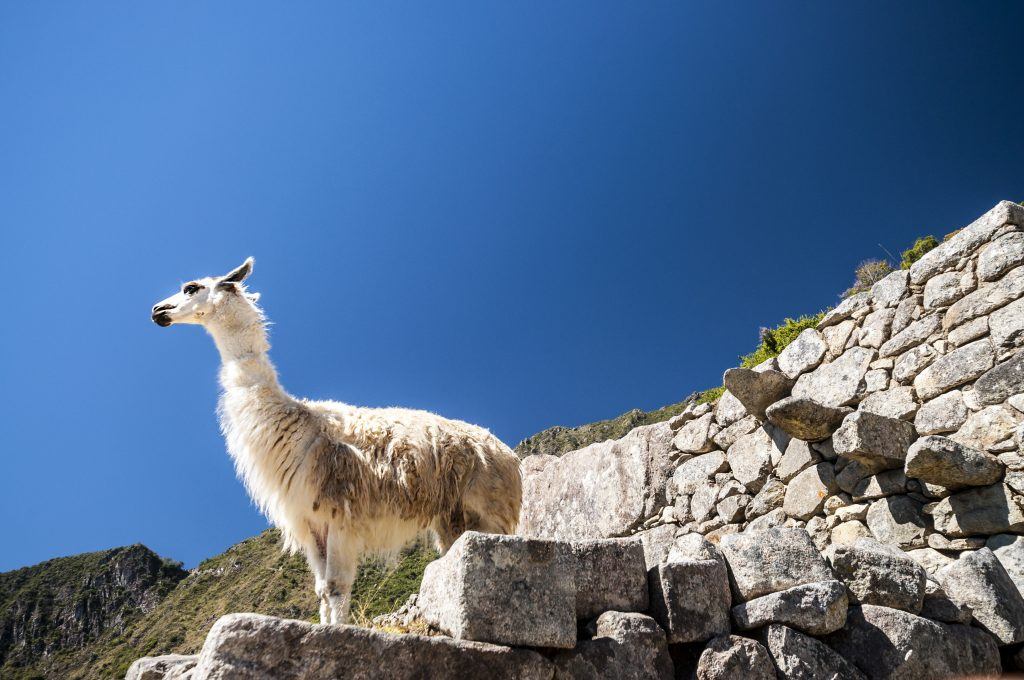 Writing, Yoga, and Cultural Education
There will be a writing workshop almost every day, as determined by our tour schedule. Laura will help you sharpen your powers of observation and ability to write vivid description. You will learn to record your experiences and insights with clarity and depth, facilitating a richer travel experience. We will also use writing practice, developed by Natalie Goldberg, to discover our "wild mind" and tap our deep creativity.
Beginning and experienced writers are welcome, but since the material in the class builds progressively, this will not be a drop-in class.
For those of you who love to start your day with yoga, Laura's partner, Karyn Bristol, will teach an Iyengar yoga class every morning during our first week at Sach'a Munay, and later, as facilities and circumstances permit. When no yoga studio or formal practice space is available, we will practice travel yoga.
Most days, we'll have an hour long yoga class and a 2-3 hour writing class, as well as time for adventures, exploration and rest. During our week at Sach'a Munay, we'll alternate a second evening writing class, open evenings, and special activities--like an evening of live Peruvian music.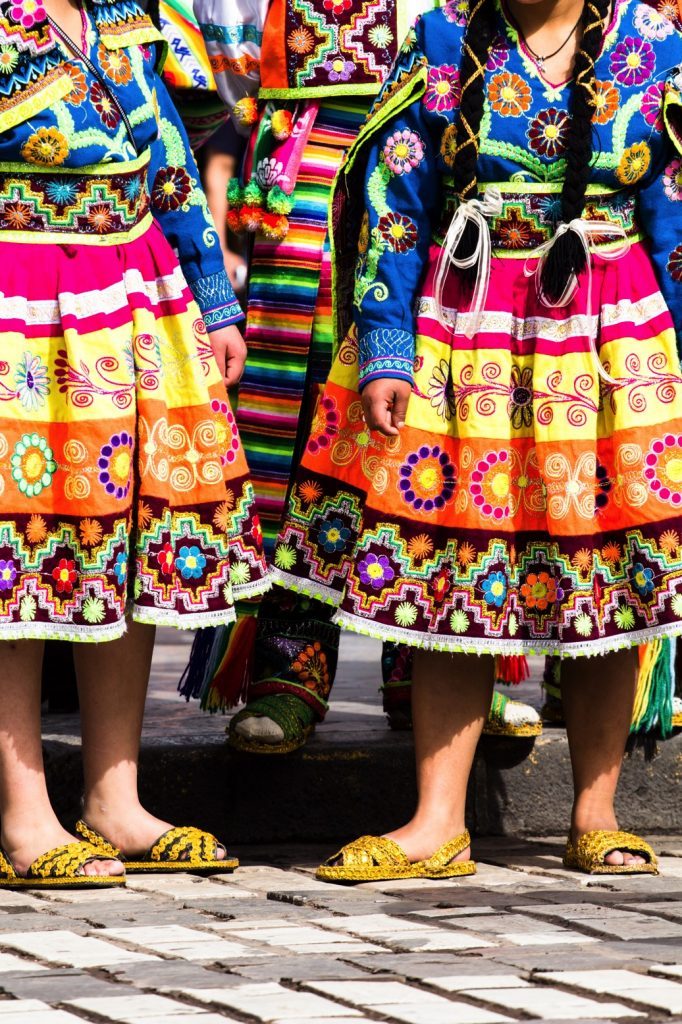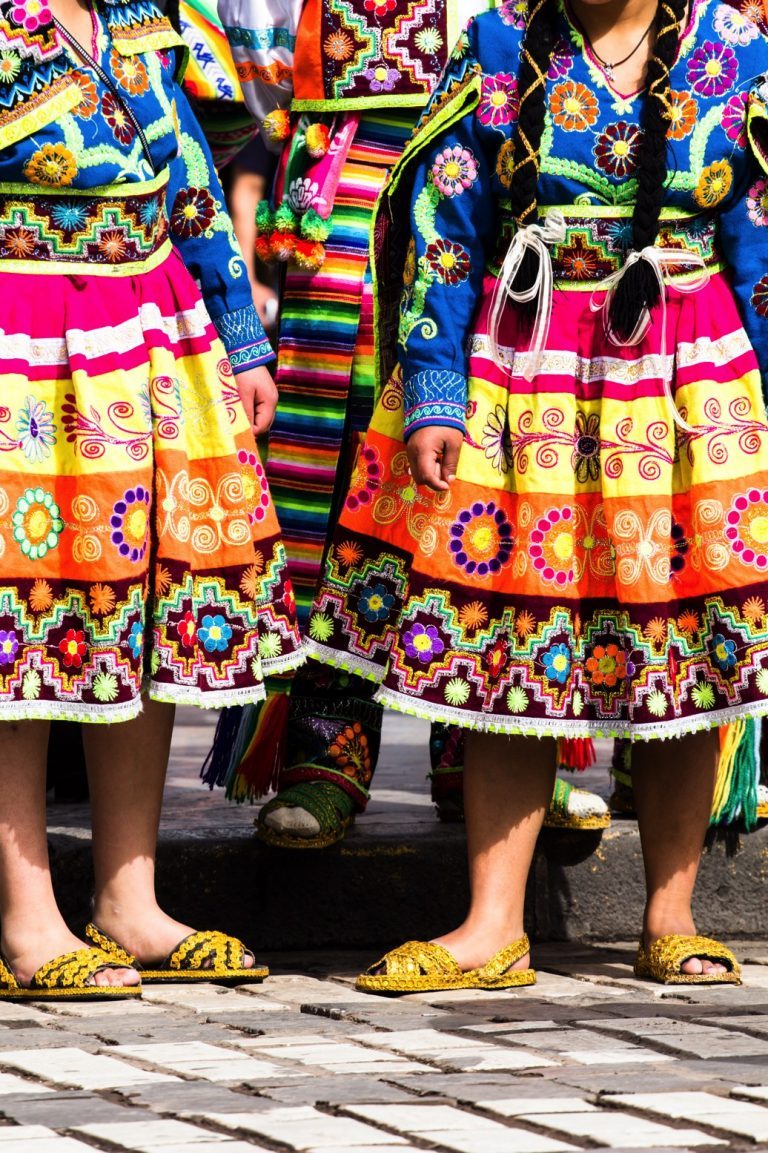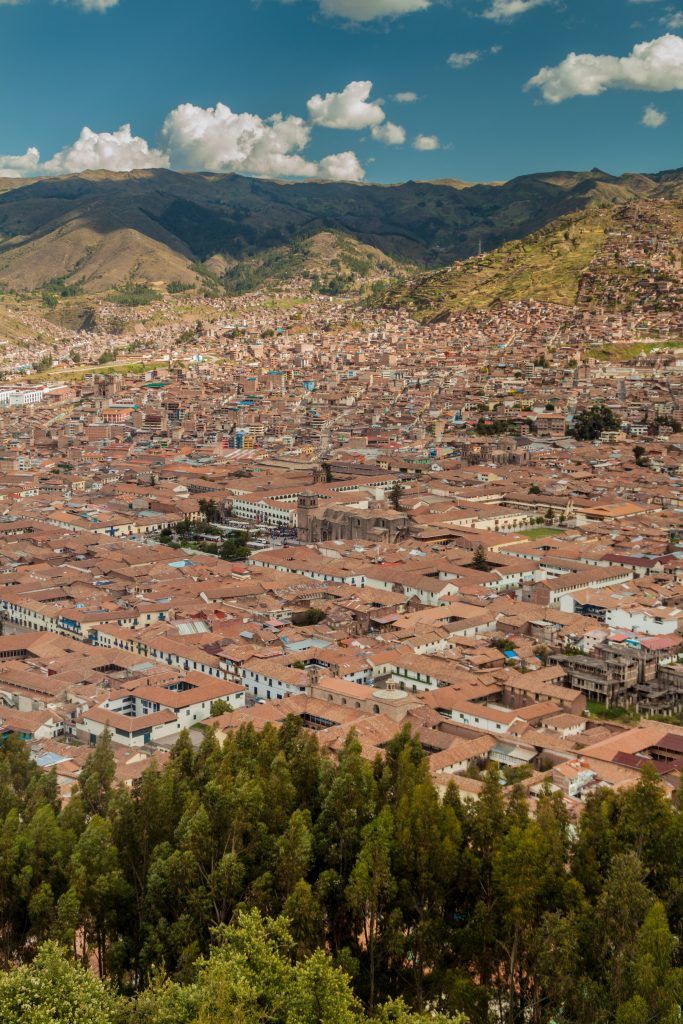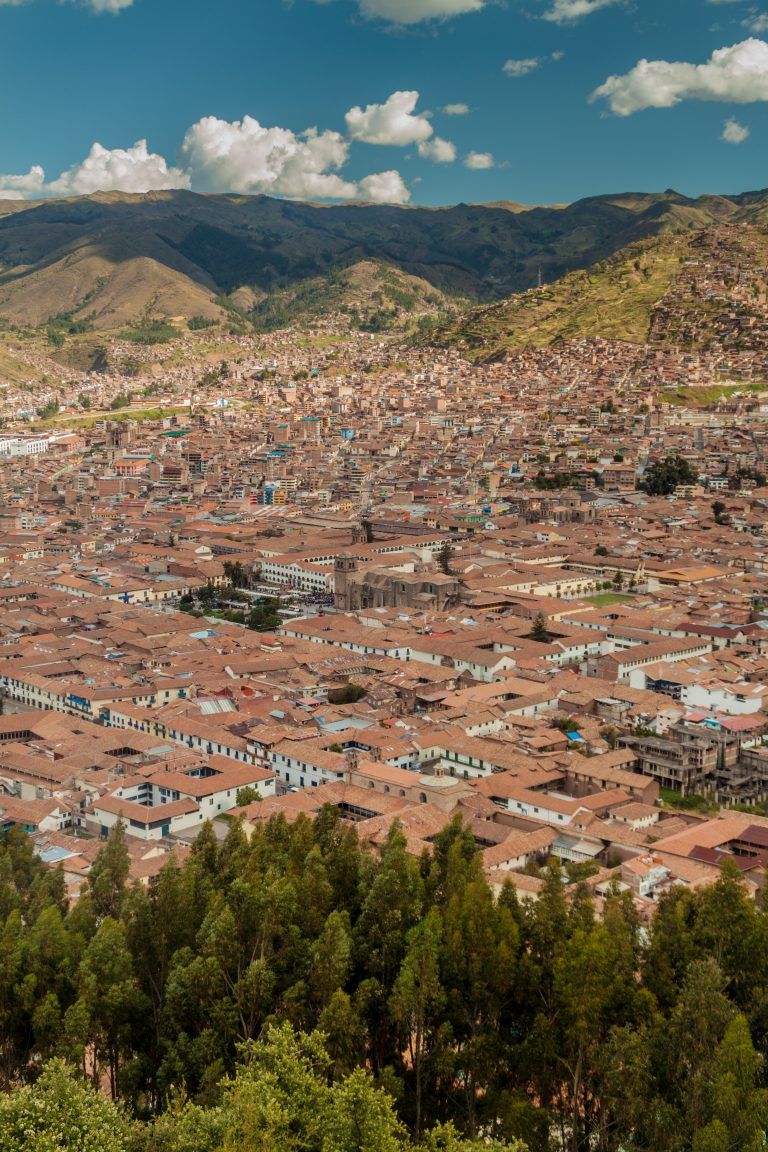 Peru is a rich and fascinating country, with a wide diversity of landscapes and peoples. The region we will be visiting--the Sacred Valley--lies tucked in the Andes, between Cusco and Machu Picchu. A stretch villages and ancient ruins ranging across broad fields and mountain slopes, it is deeply steeped in Andean history, culture, and beauty. Formed by the Urubamba River, this valley was the fertile and spiritual base of the Incan Empire. Corn, cocoa, and potatoes, grow in fields along terraced mountain slopes.
The mountain air is crisp and thin. Massive sky tumbles into tremendous landscapes. Farmers work the fields with methods unchanged since the ancient Incan era. Over 50% of the population is indigenous, carrying thousands of years of wisdom born from living closely with the land. While Spanish is the primary language, many other languages are spoken, including Quechua, the complex, unwritten language of the Incas.
Harmony and ayni, the concept of reciprocity, living in direct relationship with the earth are central aspects of the Quechua culture. The Quechua live a deeply spiritual life, blending Incan spirituality, the Catholic influence of the Spaniards and the earth-based rituals that are a result of living in direct relationship to the earth for thousands of years.
Although the Sacred Valley is deeply rooted in history, contemporary influences intertwine with tradition. The only thing more striking than the landscape is the cohesive, living blend of the ancient and the modern that you'll witness and delight in every single day.
Food: Peruvian food is an eclectic blend of indigenous tradition and a strong Spanish influence.
In the Andean region, fresh, locally grown root vegetables, green vegetables and corn are the staples for most meals, supplemented with grilled local chicken and meats. The gastronomically adventurous can try cuy, the grilled guinea pig that the region is famous for.
When you register, you can let us know if you have food preferences or allergies - there are usually plenty of options, but if your diet is severely restricted you may need to bring some supplemental food. Vegetarians can be accommodated, although beans and legumes are not commonly seen in Peru so you may want to consider bringing a supplementary protein source.
Weather: Weather in the Andean highlands is similar to any mountain weather- hard to predict! April through October is considered the slightly colder but drier season in the Andean highlands. The average high in Cusco in October is in the sixties, with the overnight low in the forties, but most of our trip will be 3000' below Cusco, so it will be significantly warmer. If it's a typical October, most of our trip will likely be pleasantly warm during the day and cool at night. We'll provide you with a suggested clothing list that will give you a good range of adaptability to the mountain climate.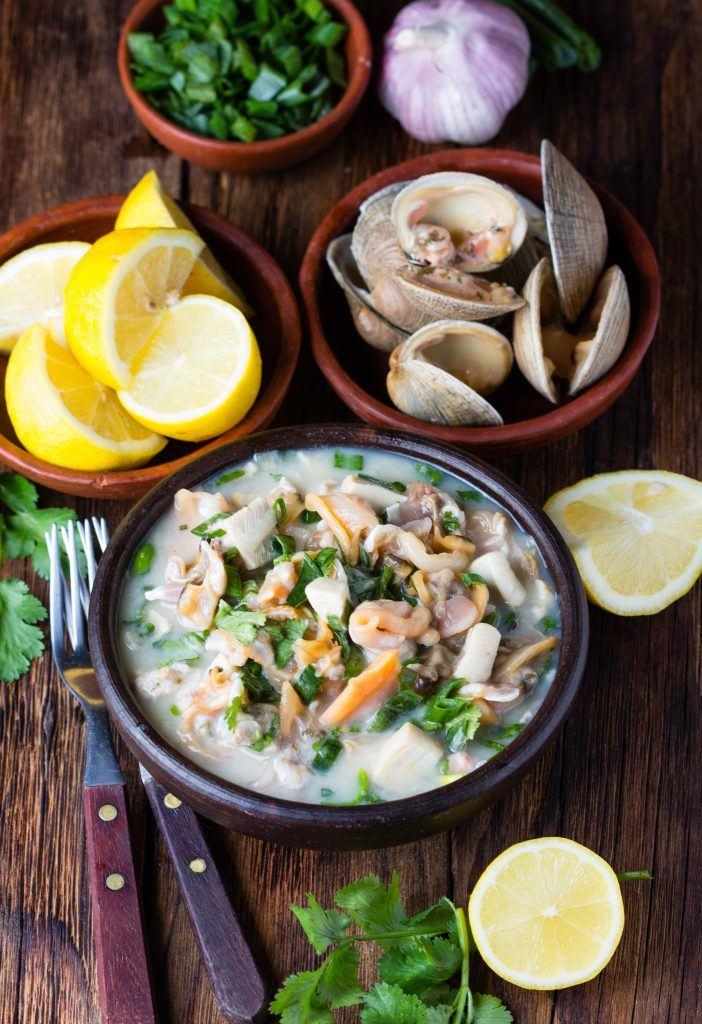 Would You Like to Add an Adventure to the Amazon Rainforest?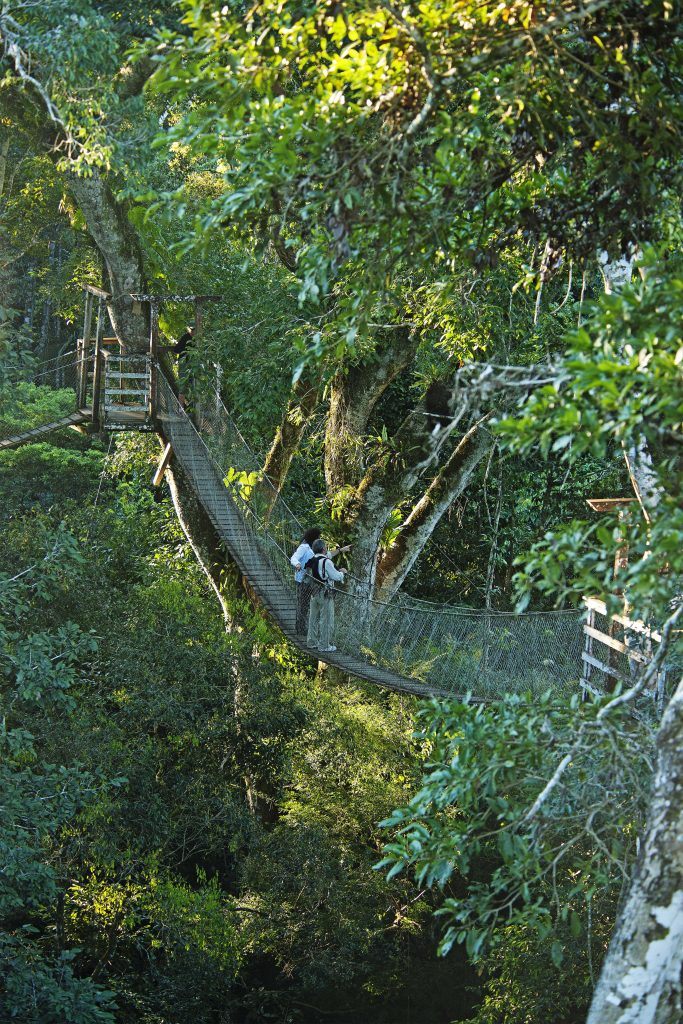 The Place: Inkaterra Reserva Amazonica is a gracious rainforest lodge, adjacent to the lush Tambopata National Reserve, just a 35-minute flight from Cusco. This remote pristine area is called the "biodiversity capitol of Peru," offering an incredibly variety of birds, mammals, reptiles, insects and trees. During our five-day stay, we will explore its 494 acres through a variety of land and river excursions that will introduce you to the magic of the rainforest.
This simple hospitable lodge, set on the steep banks of the Madre de Dios River, has been an ecotourism pioneer for 40 years, promoting sustainable use of the Southern Peruvian Rainforest.
Winner of both the 2012 Tourism for Tomorrow Award for Conservation and the 2012 Green Choice Sustainable Tourism Award and one–hundred percent carbon neutral, Inkaterra is as committed to preservation as they are to guest comfort. By employing simple sustainable solutions—like using kerosene lantern illuminated pathways, responsible recycling practices, preservative–free, biodegradable toiletries, and complimentary canteens for guest drinking water—Reserva Amazonica maintains as light an environmental footprint as possible. This stance means limited electricity when it's really needed: a power generator works from 4 AM to 3:30 PM and 6 PM to 11 PM daily. There is no air conditioning, no cellular or Wi–Fi at the lodge; limited Internet access is only available upon request.
This is truly a journey into another world.
Thirty-five free-standing thatched roof cabanas, built on raised platforms in the indigenous style, surround a beautiful main building and dining room, built of native materials that blend almost seamlessly into the jungle. Luxurious furnishings: beds with billowing mosquito netting, fluffy robes and slippers, sumptuous towels, screened decks with comfy lounge chairs and hammocks--and delectable local food offer a lovely complement to the simplicity of lantern-light and the rich sounds of the rainforest.
Interconnecting the cabañas with the spa, eco–center and main lodge and balconies designed for bird watching and stargazing are meandering trails of raised wood and covered boardwalks, perfect for keeping feet high and dry. The freestanding cabañas are situated within shouting distance of one another, but lush gardens of flowering plants and bird–filled trees provide a natural screen and sense of privacy.
Cost: $1190
Single supplement: $200
Flight: The flight from Cusco to Puerto Madonado is not included; the current rate is $330/round trip. Our travel agent can help you book this flight, if you like.
NOTE: There is limited space at the award-winning eco-lodge where we'll be staying, as well as on the single daily flight to and from Cusco. If you want a spot on this remarkable Amazon journey, indicate your interest right away when you register for Peru.
Visit the tropical rain forest and enter another world.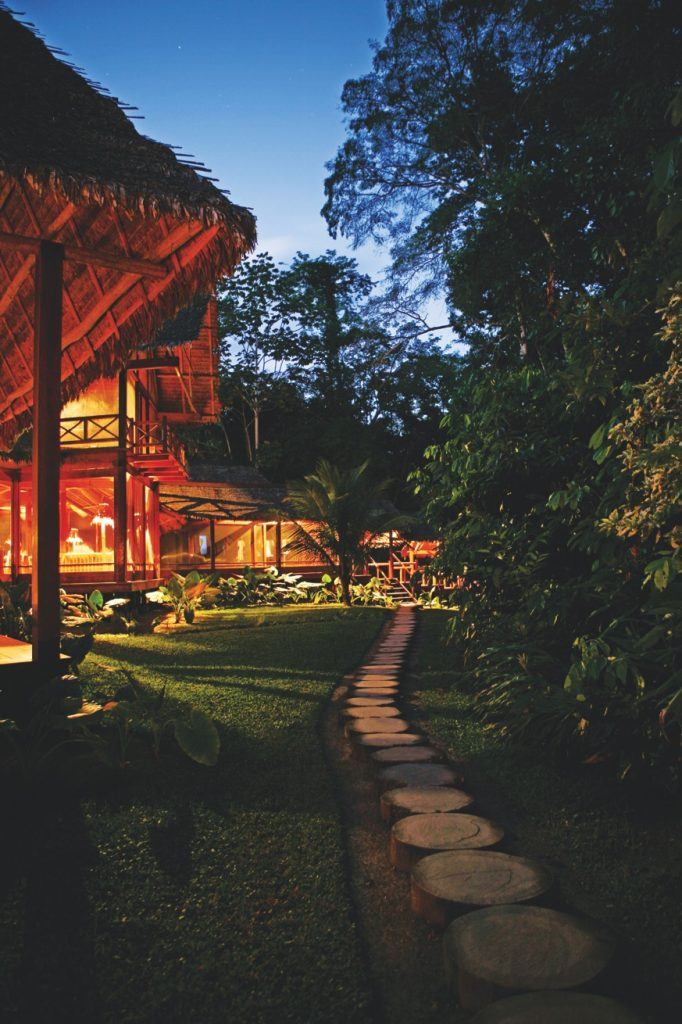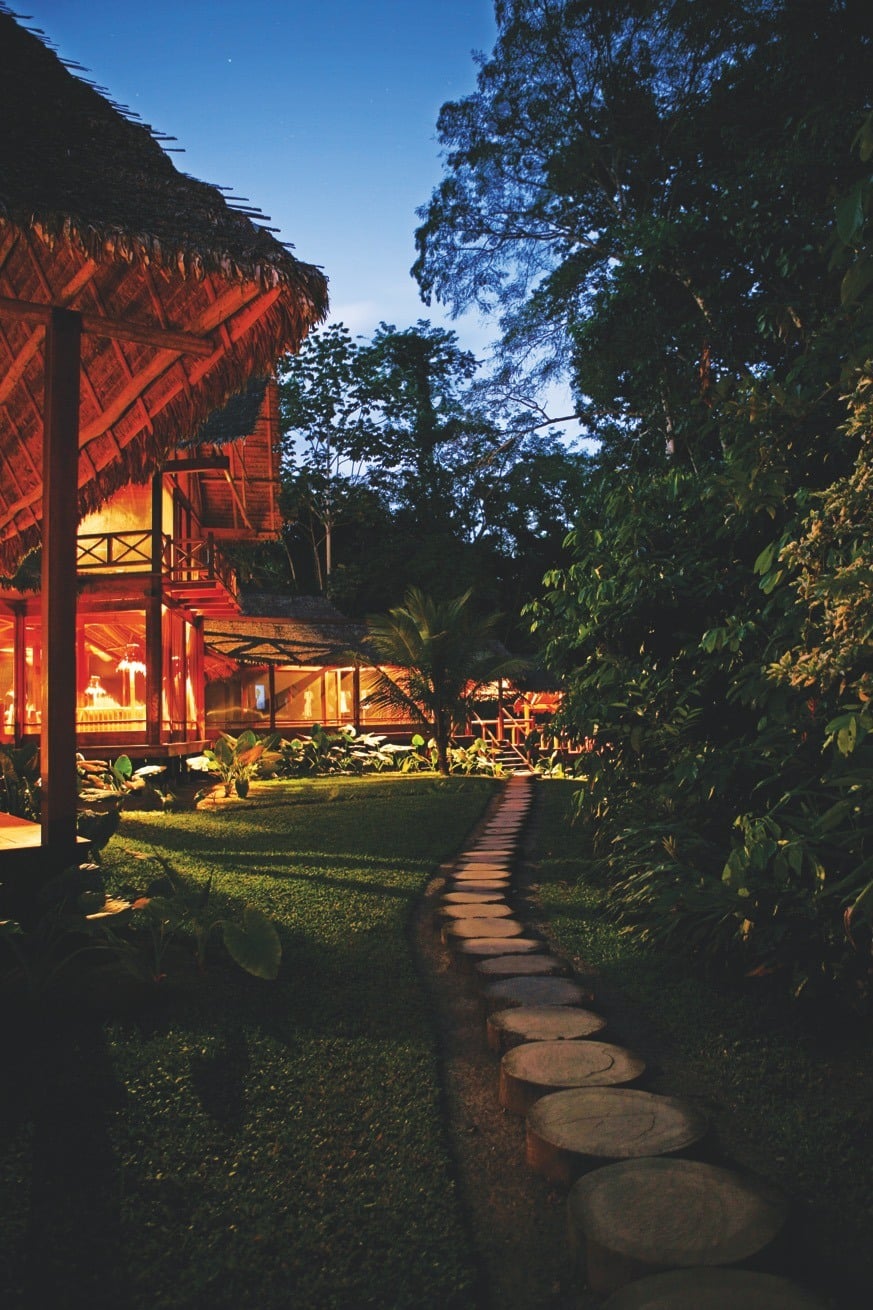 Laura and Karyn and your True Nature Journeys guide will work together as a team of three leaders, each with a different role. Laura will teach the writing workshops; Karyn will teach the yoga. Your True Nature Journeys guide will take care of logistics and provide daily guidance and personal support. Local guides will provide knowledge and perspective unique to native Peruvians for specific tours and ceremonies. Altogether, your guides will create a safe environment that welcomes each traveler and helps the group bond as a traveling community.
Laura Davis: Writing Workshop Teacher
The author of seven non-fiction books, including The Courage to Heal, Becoming the Parent You Want to Be and I Thought We'd Never Speak Again. Laura's groundbreaking books have sold more than 1.8 million copies around the world. Laura has also worked as a columnist, talk show host, radio reporter, radio producer, blogger, editor, and speaker. Words have always been at the core of her work and her self-expression.
Laura has been mentoring and supporting writers for the past 20 years. It is truly the work of her heart: "I love teaching. I love watching my students find their natural voice and their rhythm. I love it when they find their true stories and discover the courage to put them on the page. I feel like a midwife as my students birth their stories, and I feel honored to witness their bursts of creativity and pure life energy pouring out on the page. Our writing circles are safe places where skills are honed, tears and laughter are welcome, and each writer is seen, heard and deeply known."
Currently, Laura leads weekly writing groups and retreats in the Santa Cruz, CA region, as well as retreats internationally. She has taken writers to Bali and Scotland, and will be taking writers to Greece, Vietnam, Laos and Cambodia in 2016. She documents these trips to the delight of many readers in her blog, The Virtual Vacation. You can read about her past trips to Bali and Scotland. You can read a wonderful interview with Laura here.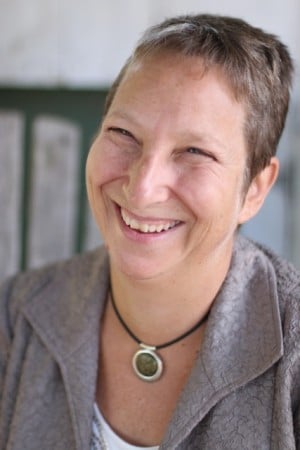 Praise for Laura
"Your steady, centered presence allowed each of us to unfold as writers--and was magnificent."
-- Julie Anderson, San Francisco, CA
"You have the distinct and very special gift of drawing out what is in the hearts of everyone in our writing circle."
-- Asma Fischer, Evans, GA
"You are a born leader, a born writer. Your straightforwardness, your strength, your discipline, and your love of what you do make for such a 'rightness.'"
-- Susan Vorhand, Los Angeles, CA
"Thank you for your brilliant, tailored instruction as a writing teacher, a woman and a human being. Thank you for being the catalyst for some needed changes in my life. Not only are you gifted. You are a gift."
-- Julie Sheehan, Livermore, CA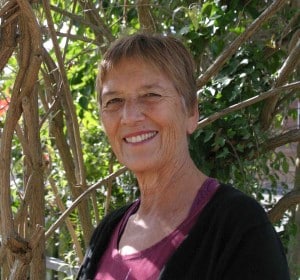 Karyn Bristol: Iyengar Yoga Instructor
When Karyn Bristol took her first Iyengar Yoga class 25 years ago, she never dreamed that she would one day become a certified Iyengar Yoga teacher. Like many of today's yoga students, Karyn took her first yoga class in midlife. She loved yoga from the beginning - the way it increased her strength and endurance. She was also immediately drawn to Iyengar's focus on alignment and posture.
In 2000, Karyn took part in the Advanced Studies and Teacher's Training Program at the Iyengar Institute of San Francisco and became a yoga teacher. After six years of teaching all levels of yoga and becoming a back care specialist, Karyn became one of the few certified Iyengar teachers in Santa Cruz County. Becoming certified required years of practice, study and two rigorous examinations of skills. She has also studied extensively with the Iyengar family in Pune, India.
Praise for Karyn
I recently had the pleasure of studying with Karyn Bristol while on her writing and yoga retreat in Bali. As a yoga teacher myself, I especially appreciated the skill and attentiveness with which she approached each of us. Karyn has an extensive knowledge and a way of presenting the underlying philosophy that is within reach of all students. I highly recommend her as a yoga instructor for all levels–from beginner to advanced.
-- Abbey Asher
Almost two years ago I was lucky to encounter my first yoga teacher, Karyn Bristol. With her sincere, clear and straightforward teaching style, she has laid the groundwork for what will assuredly be a lifelong practice for me. From the beginning, I loved her ability to adapt the often-challenging poses and concepts of yoga to a wide variety of students' abilities and experience. She always demonstrates a kind and caring attitude toward her students, and I feel a deep gratitude and respect for her wisdom, knowledge, and teaching skill.
-- Mark Swanson
Karyn is wonderful. I love how she individualized the practice of Iyengar yoga. She's an experience yogi who brings necessary balance to my life.
-- Nancy Guinther
Writing and yoga were a great combination and created a wonderful balance. One fed my mind and the other fed my body. Both fed my spirit.
-- Rosemary Christian, Santa Cruz
Karyn has a keen ability to tune into people's needs. She's able to provide solid support to people with all kinds of bodies and all kinds of physical needs.
--Gwenn Correll
Trip Organizer:
True Nature Journeys is a small travel company dedicated to international travel and wilderness quests that explore the essence of being human. They offer custom trips throughout the world that integrate the exploration of the people, cultures, and landscapes of our planet with the exploration and creative expression of our unique paths as individuals.
True Nature Journeys supports transformational travel: welcoming the sense of adventure and unknown that comes with authentic, un-canned travel. Conventional adventure travel and tourism is often approached as a way to collect experiences, in the same way that we collect material goods- something to check off a list or to capture as a possession in photographs or memories, or a diversion and distraction from our everyday reality. To approach an experience from the viewpoint of transformational travel, however, is to be willing to be changed by the experience, a willingness to jump from the edge of known territory, giving one's self completely to the experience so that whatever unfolds is taken as gift.
Transformational travel is a powerful way to shift the course of one's life. As humans, we tend to get stuck in patterns of identity, of self-beliefs, and the external habits that reinforce those. To connect with our true nature, with the part of us that is deeper than our history, personality, or current circumstance, the part that is undeniably compassionate, truthful, and oriented to the greater good, we must interrupt our patterns, become unflinchingly present with ourselves and our environment, and open to the possibility of something greater than our small story of ourselves.
Continuing Education Units
41 Continuing Education credits for this program will be awarded by Commonwealth Educational Seminars (CES) for the following professions (in the United States only):
Psychologists: Commonwealth Educational Seminars (CES) is approved by the American Psychological Association (APA) to offer continuing education credit programs. CES maintains responsibility for this program and its content. Psychologists receive 41 hours of continuing education credit upon completing this program.
Licensed Mental Health Counselors/ Licensed Professional Counselors:Commonwealth Educational Seminars (CES) is entitled to grant continuing education credit for LMHCs/LPCs in the following states: AZ, AR, CA, CO, CT, DE, FL, GA, HI, ID, IL, IN, IA, KS, KY, ME, MA, MO, NE, NH, NJ, NM, NC, OR, PA, RI, SC, SD, TN, UT, VT, VA, WA, WI, WY. CES maintains responsibility for this program. LMHCs/LPCs completing the program will receive 41 continuing education hours of credit.
Marriage and Family Therapists: Continuing education credit for Marriage & Family Therapists is awarded in the following states: AL, AR, AZ, CA, CO, CT, DC, DE, FL, GA, HI, ID, IN, IA, KS, ME, MD, MO, MT, NE, NH, NJ, NM, NC, OR, PA, RI, SC, SD, TN, UT, VT, VA, WA, WI, WY. CES maintains responsibility for this program. Marriage and Family therapists completing this program will receive 41 CE hours of credit.
Nurses: As an American Psychological Association approved provider Commonwealth Educational Seminars (CES) programs are accepted by the American Nurses Credentialing Center (ANCC). Every state Board of Nursing accepts ANCC approved programs except California and Iowa, however CES is also an approved Continuing Education provider by the California Board of Registered Nursing, (Provider Number CEP15567) which is also accepted by the Iowa Board of Nursing. Nurses completing this program receive 41 CE hours of credit.
Learning Objectives: Therapists, nurses, psychologists and counselors who attend this retreat will learn to:
Effectively utilize writing as a vehicle to excavate, understand and process past experiences.
Practice externalizing feelings to clarify and resolve difficult experiences.
Describe the use of writing as a process to give voice to trauma and difficult truths.
Implement writing as a way to explore and develop a working relationship with different parts of the self.
Create, select and facilitate writing exercises that help understand and honor past history and choices.
Develop writing prompts that recognize and affirm personal strengths and build effective coping strategies.
Establish and communicate the critical ground rules essential for the safe use of therapeutic writing.
There will be a small additional fee to get your CEs.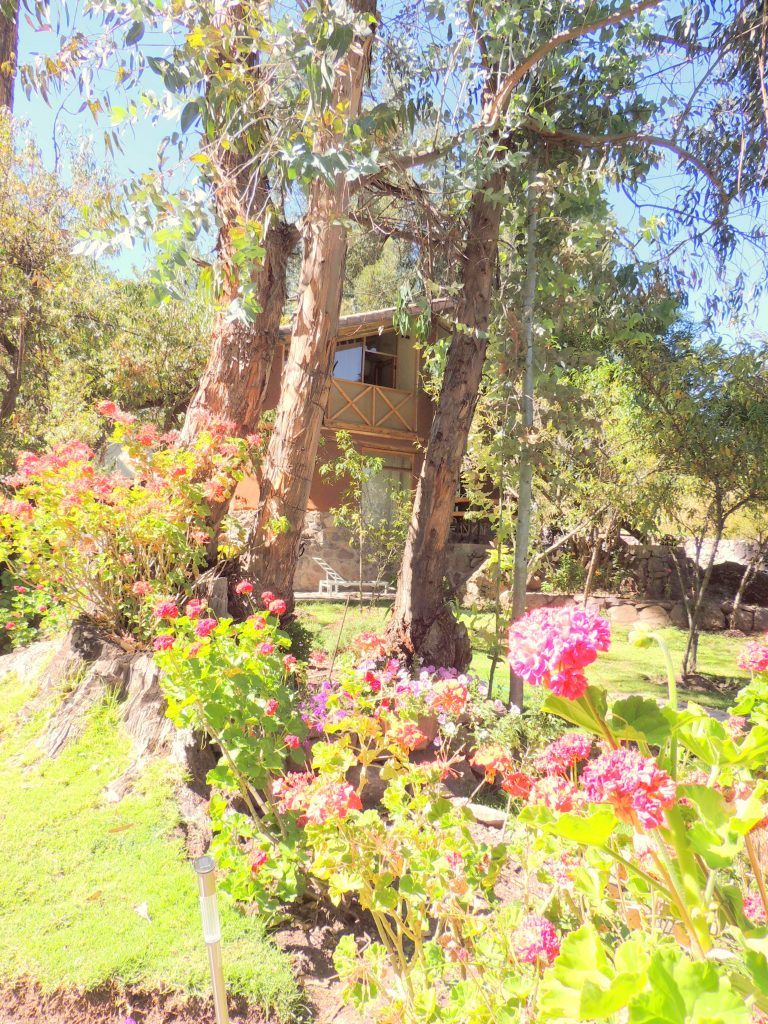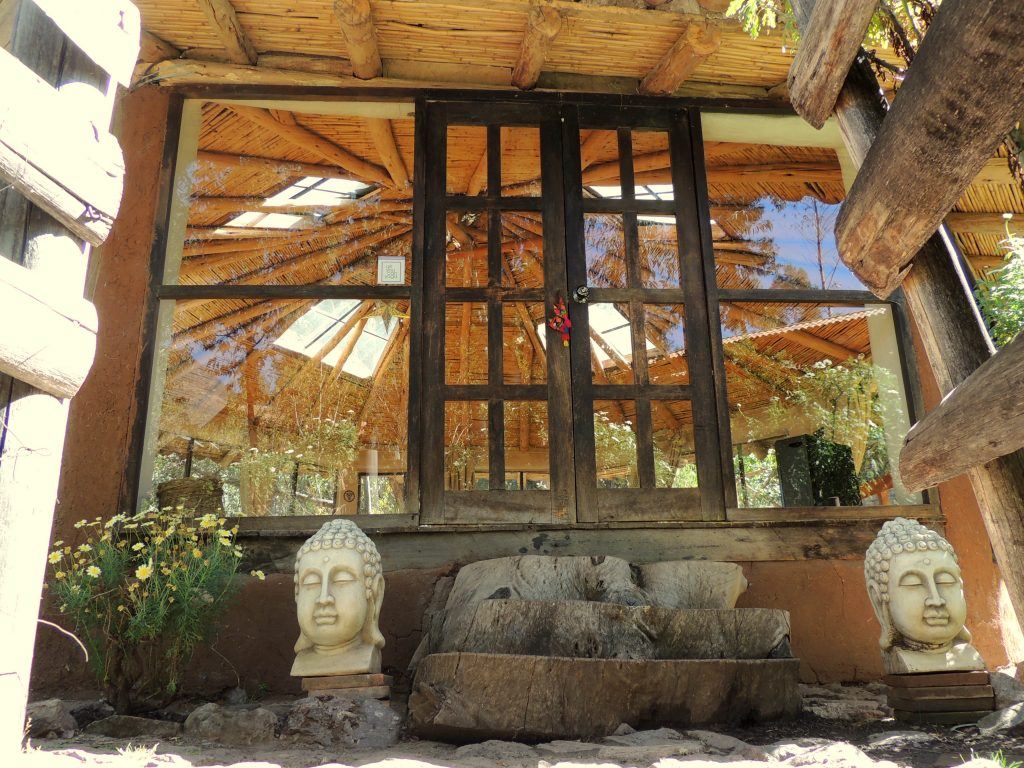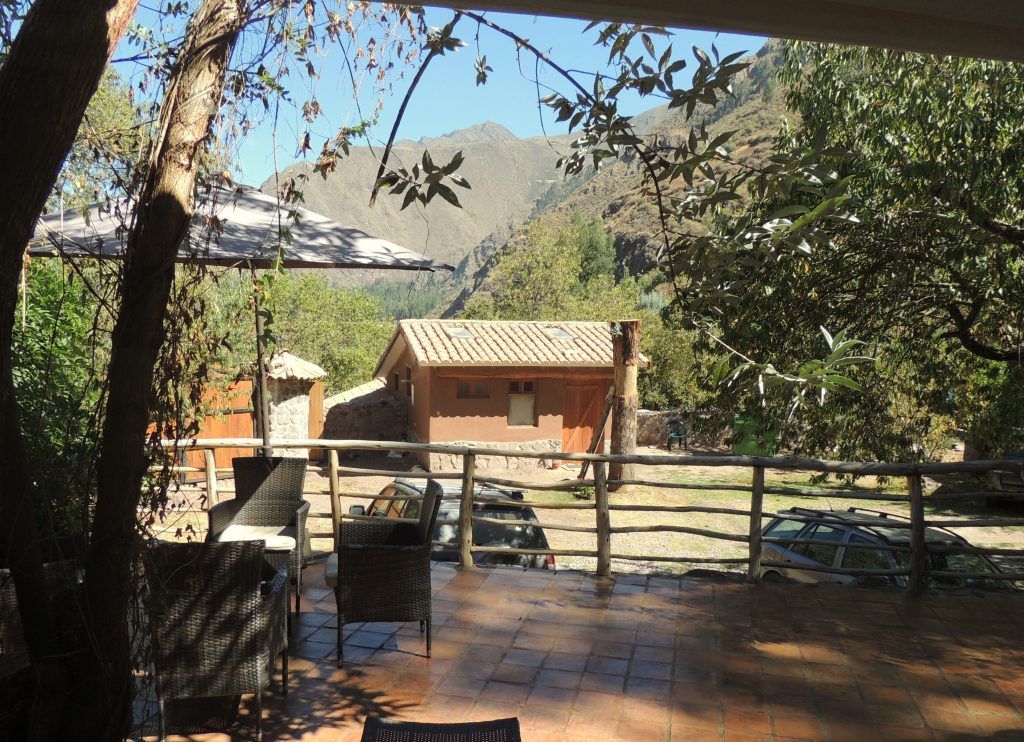 In addition to being a beautiful retreat center, Sach'a Munay is a Peruvian NGO that is committed to serving the local community. They have partnered with local families, the Cooperativa, and schools in the towns of Arin, Huaran and Sillacancha to provide much needed nutritional snacks to students in pre and primary schools. During our stay, we will be blessed with the opportunity to spend a morning with these schoolchildren.
Sach'a Munay also runs Permaculture and Biodynamic agriculture workshops for local farmers and is developing research to improve organic farming methods for maize and quinoa.
Your tuition for this trip includes a donation to support this work--a tangible way we, as western tourists, can give back to these very generous indigenous people for sharing their lives and traditions with us.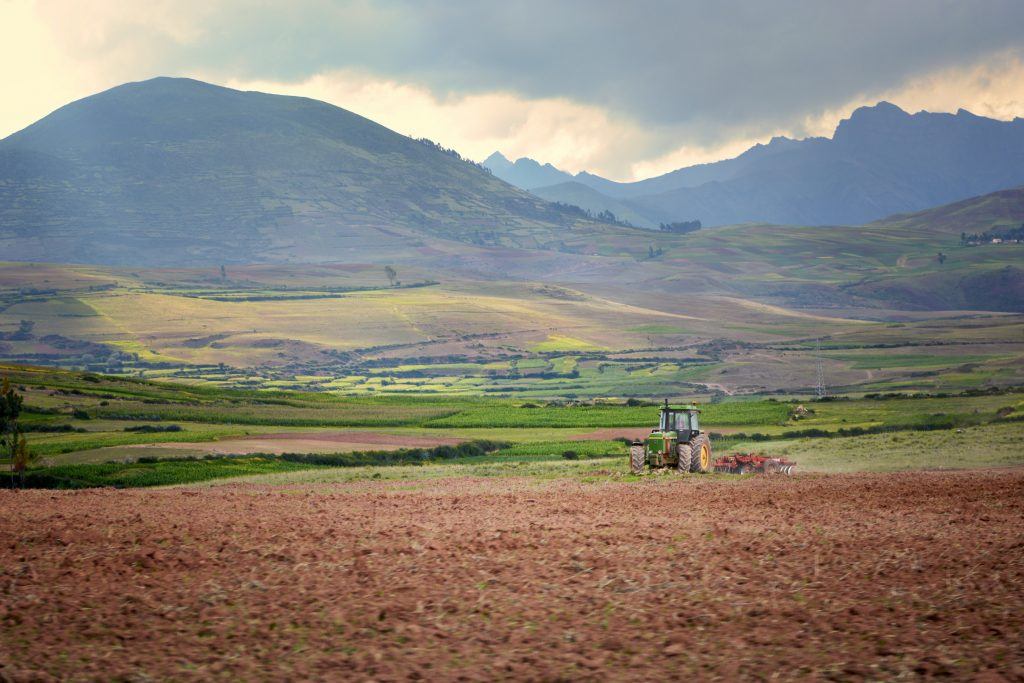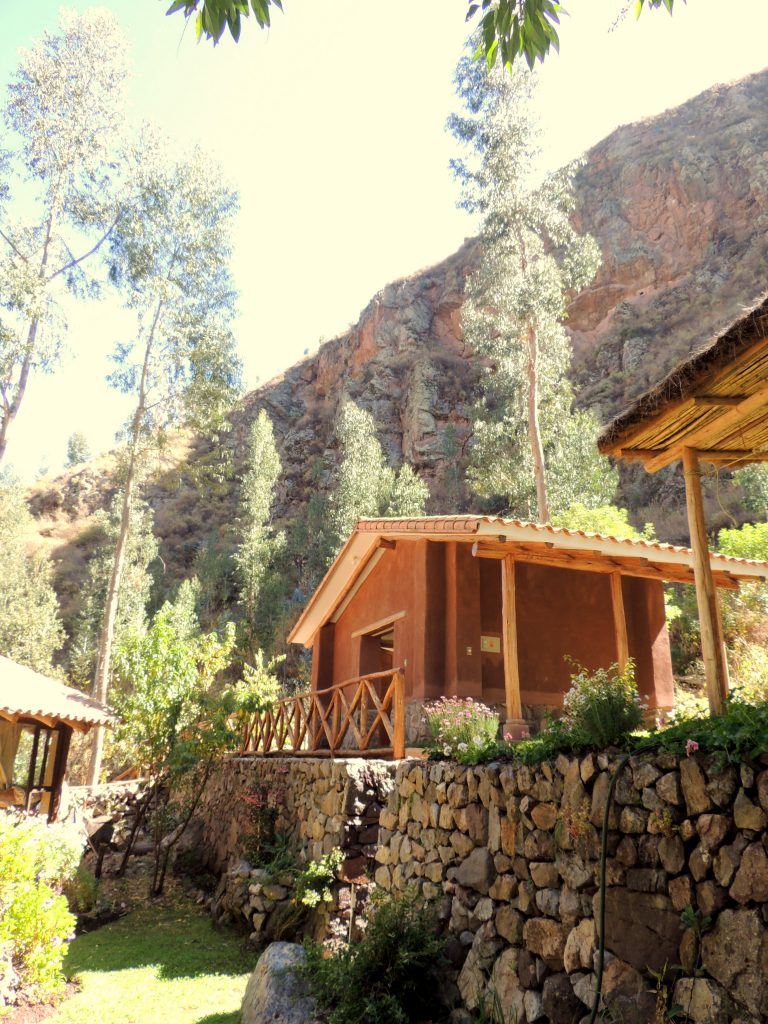 What's Included:
All ground transportation, starting with your arrival in Cusco.
Three delicious meals a day, with the exception of 3 dinners and 2 lunches on your own.
Charming, clean, and comfortable accommodations throughout the trip.
All activities described in the itinerary.
The services of a True Nature's Journey guide, deeply familiar with the region of Peru where we will be traveling.
Local guides for many of the activities.
Writing workshops with Laura almost every day and yoga with Karyn on most days.
Tips for restaurants and drivers.
Donation on your behalf to the children's school we're visiting in Peru.
A wonderful experience of community and connection with a creative, adventurous group of fellow travelers.
Multiple opportunities for deep relaxation, personal insight, pleasure, intimacy, adventure, and joy.
What's Not Included:
Round trip flight to and from Cusco. Overnight accommodations in Lima if necessary for your flight itinerary.
Activities and transportation not included in the itinerary, including optional activities our last afternoon is Cusco.
Massage, body work and spa services.
Three dinners & two lunches (meals range from $6-$20 each).
Optional tips for local guides.
Personal, medical or trip cancellation insurance.
Souvenir shopping, personal phone calls.
Bottled water, alcoholic drinks or extra snacks.
Extra taxis. This is mostly a walking trip, but you may choose to take a taxi to a destination instead of walking with the group. This could be $5-10 per taxi.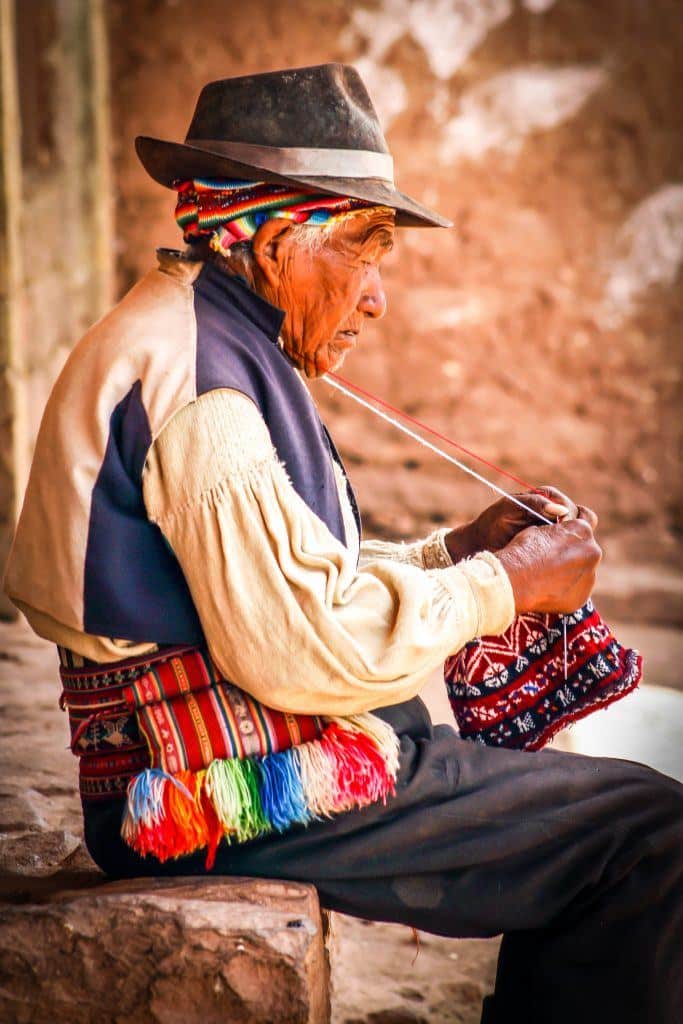 Inclusions: Exploring the Amazon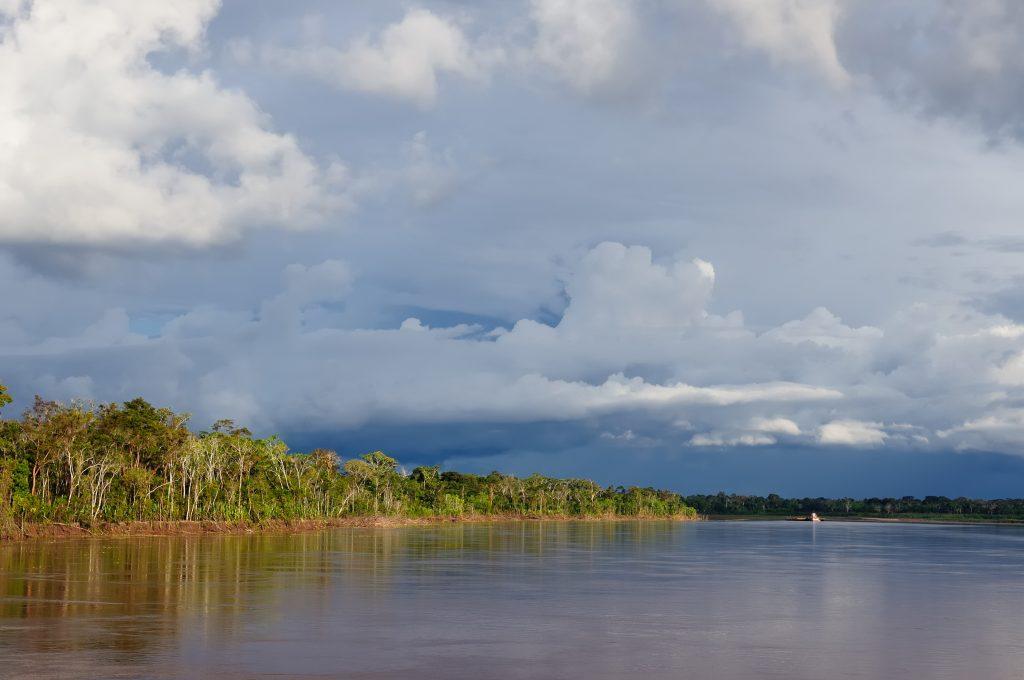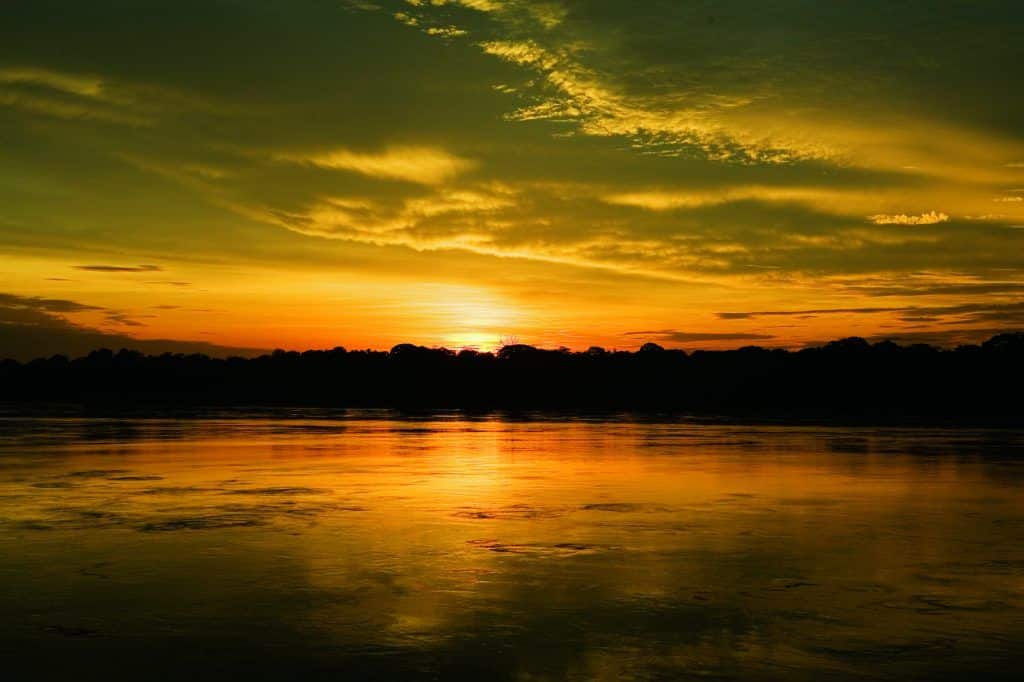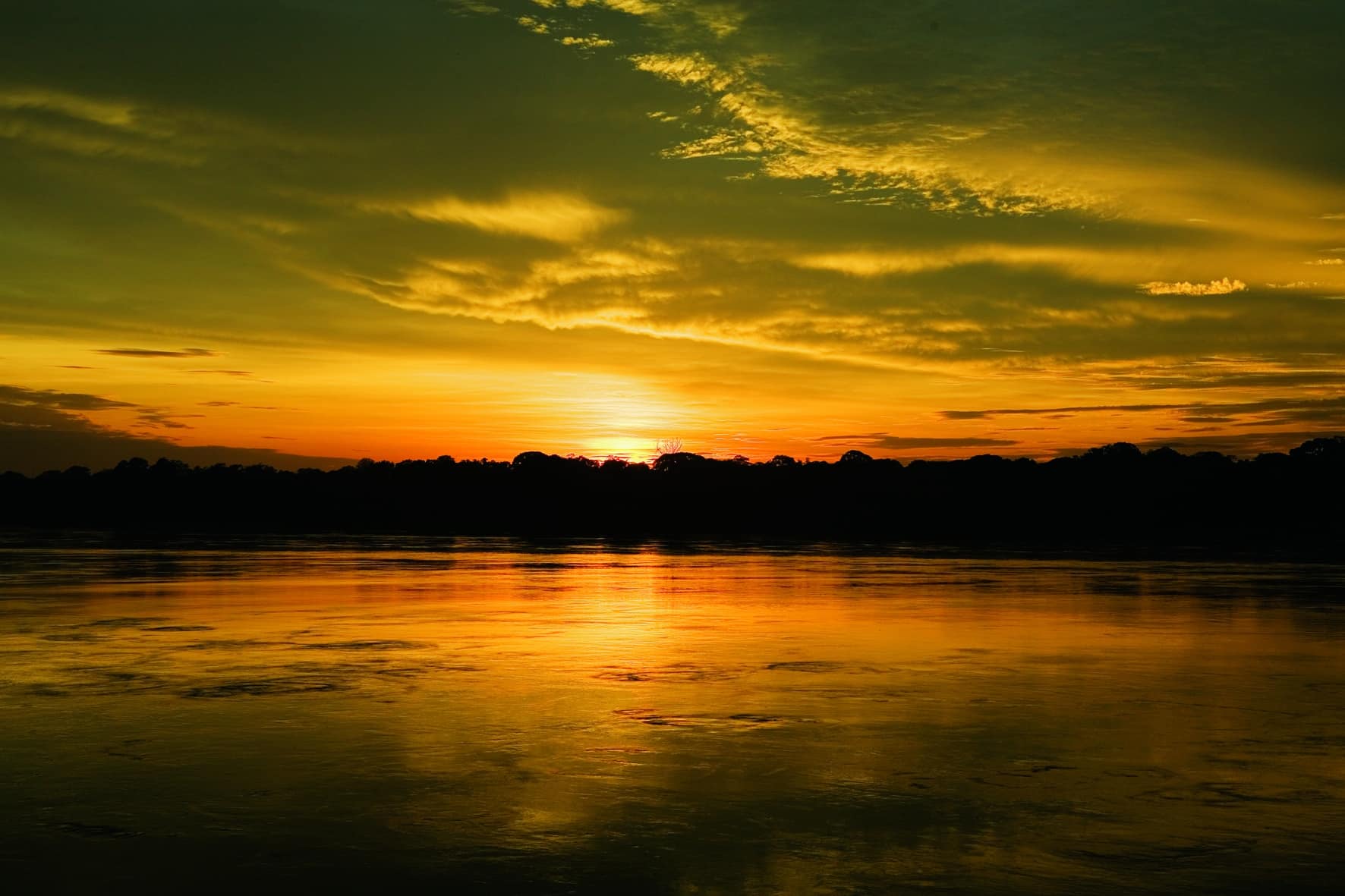 What's Included:
Round trip transportation by land and river from Puerto Maldonado airport to Inkaterra Reserva Amazonica
Daily buffet breakfast, and a la carte lunches and dinners
Tea time and cocktail hour
Inkaterra Explorer Guide service
Entrance fees to Lake Sandoval
Guided boat and hiking excursions and 4.5 miles of hiking trails
Inkaterra Canopy Walkway Tour
All other excursions listed in the itinerary
10% service charge to hotel
What's Not Included:
Lunch on your arrival day (you'll get something at the airport)
Private tours not listed in the itinerary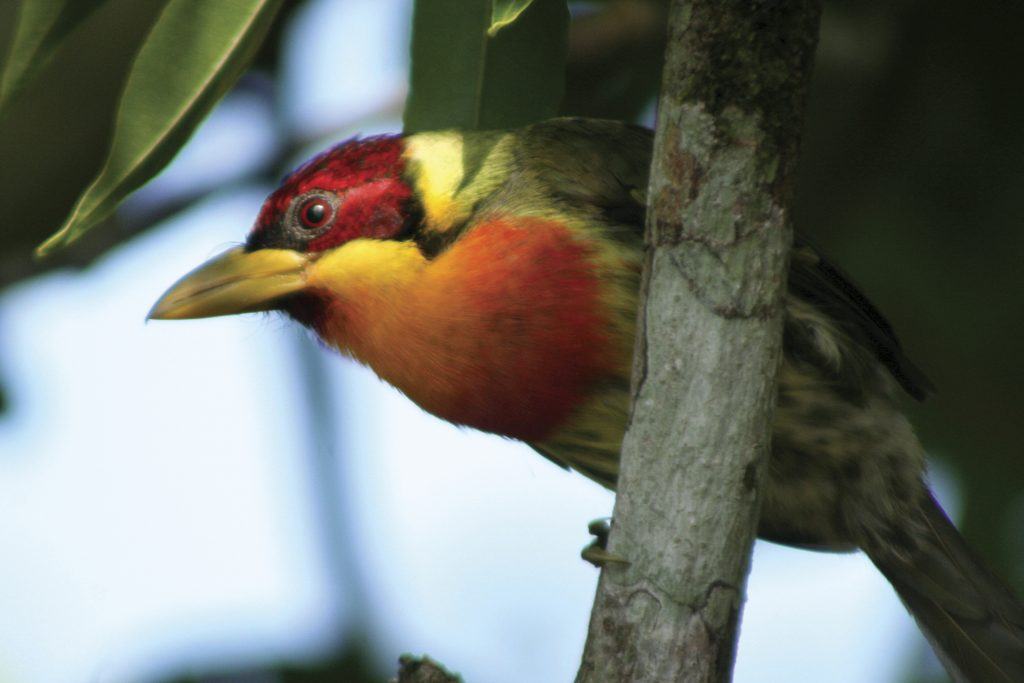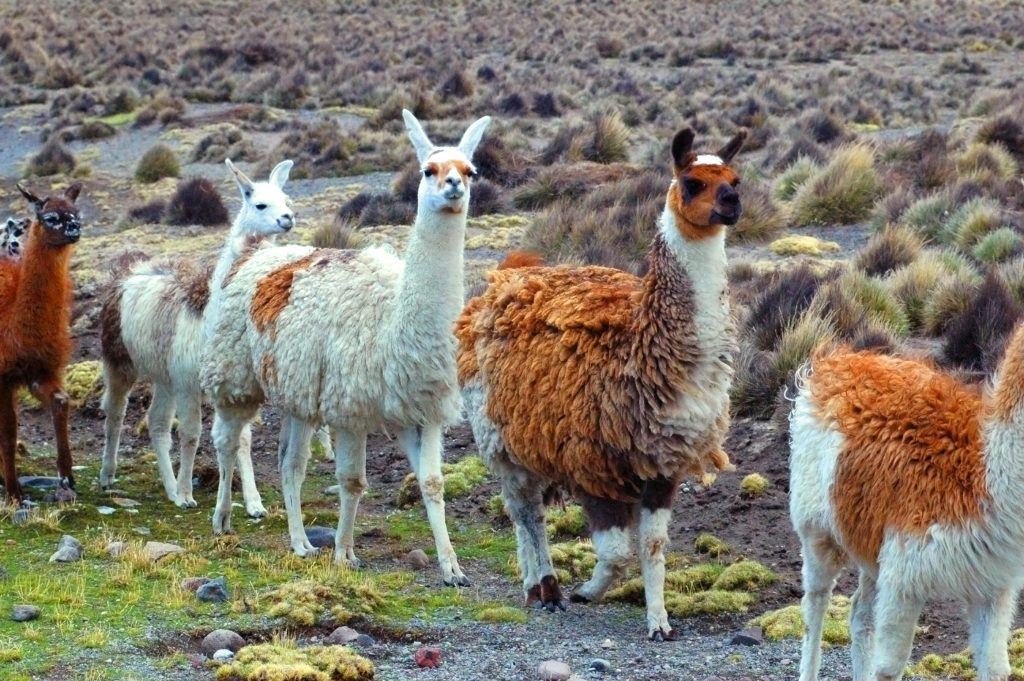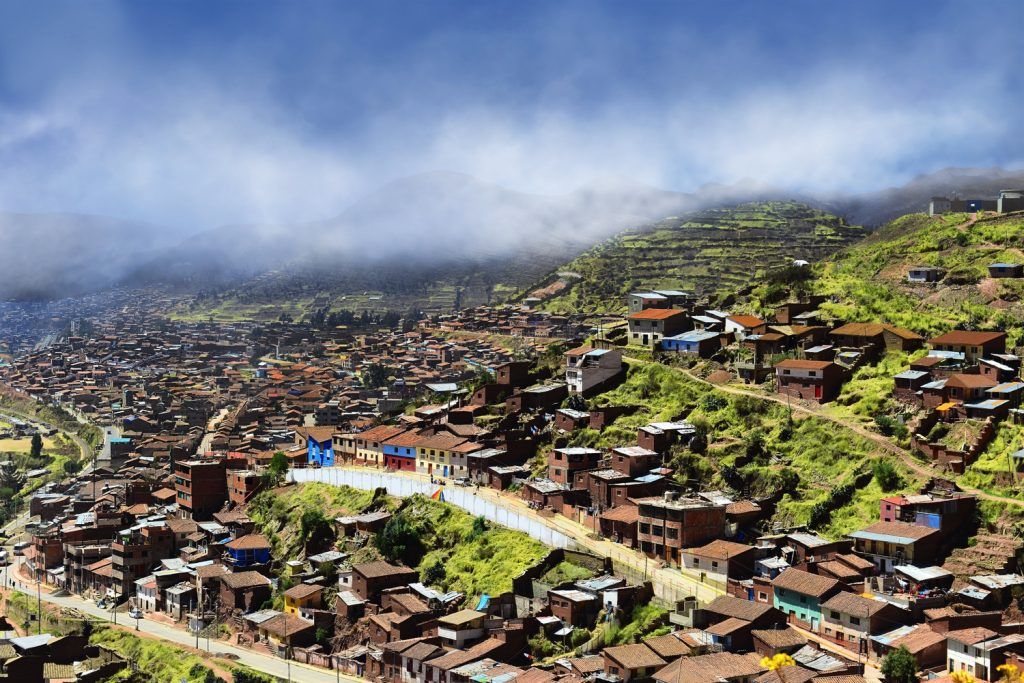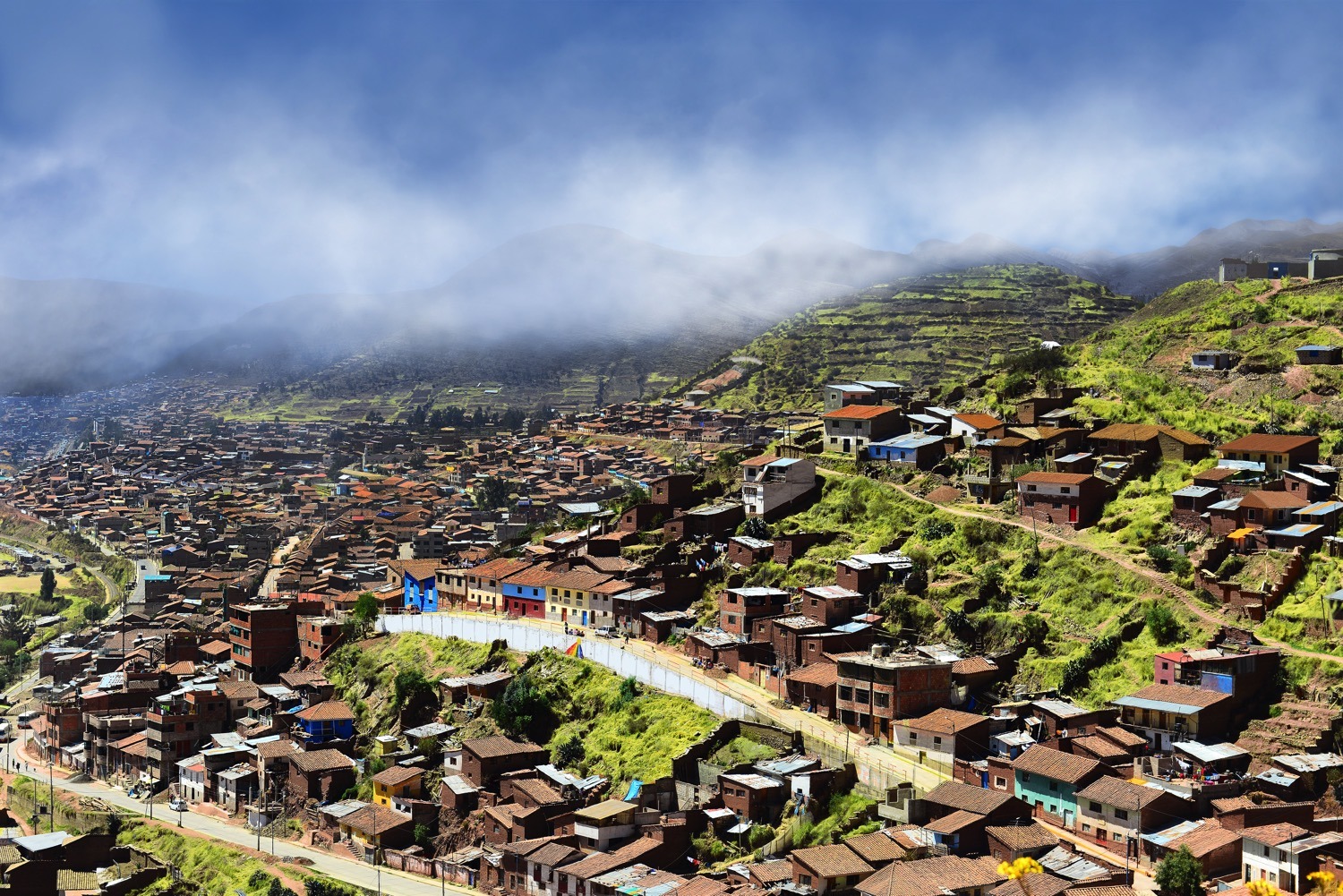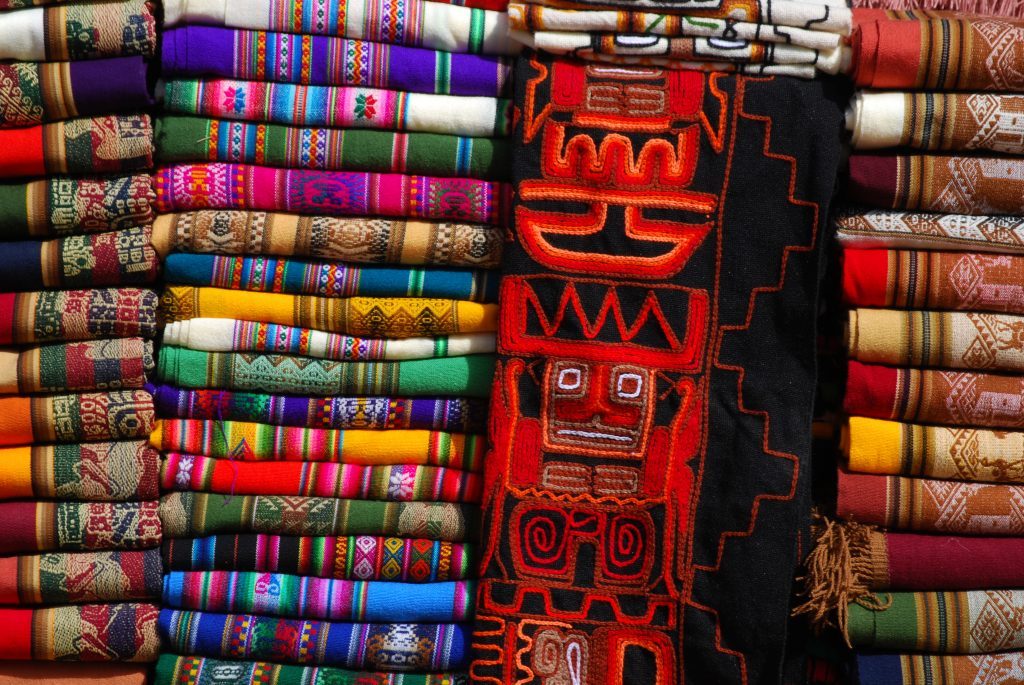 Flights:
We will first meet as a group at approximately noon on Wednesday, October 18th at the Cusco airport. You should book your inbound travel accordingly.
Unless you book an overnight flight, most flights will arrive in Lima the night before, and you will depart for Cusco (a one-hour flight) the following morning. You can expect approximately $1000 for a RT ticket from the United States to Cusco, although this may vary depending on when you book and your departure city.
Be sure to wait to book your flights until we have confirmed that the trip has the minimum number of people required! More information about how and when to book your flights will be sent after you register. We'll also send suggestions for an overnight stay in Lima with some choices of hotels that have an airport shuttle service, after you register. Please note that airfare, and accommodation in Lima if necessary, is not included in the trip price.
Most return flights to the US leave in the afternoon or evening, meaning that it is easy to leave Cusco on the morning of October 31 (or four days later if you are doing the Amazon extension), and then connect to your return flight in Lima. Note that it is possible that you will need to take an overnight flight from Lima, arriving home on November 1.
We encourage you to book your flights with our extraordinary and very wonderful travel planner, Linda, so arrival times, departure times, and ground transportation can be coordinated. Linda can also help you if you want to arrive sooner, leave later, or add other destinations into your itinerary.
Linda is available most weekday business hours and is on Pacific time:
Linda Schwedock
Pacific Harbor Travel
519 Seabright Ave #201
Santa Cruz, CA 95062
1-800-435-9463
831-427-5000
linda@pacificharbortravel.com
CST# 1014242-10
Travel Insurance: Because of requirements from our local vendors in Peru, travel insurance to cover any medical expenses incurred during this trip is required for this trip.
In addition to medical travel insurance, we highly recommend that you choose a travel insurance plan that covers trip cancellation in case illness or injury prevents you from going on the trip. If you are under 70 year old and do not need pre-existing conditions covered, you can easily get a policy online from World Nomads, which is priced at $89 for a two week trip. If your needs are more complex, we can help you find a suitable policy.
More information about trip insurance will be sent after you register.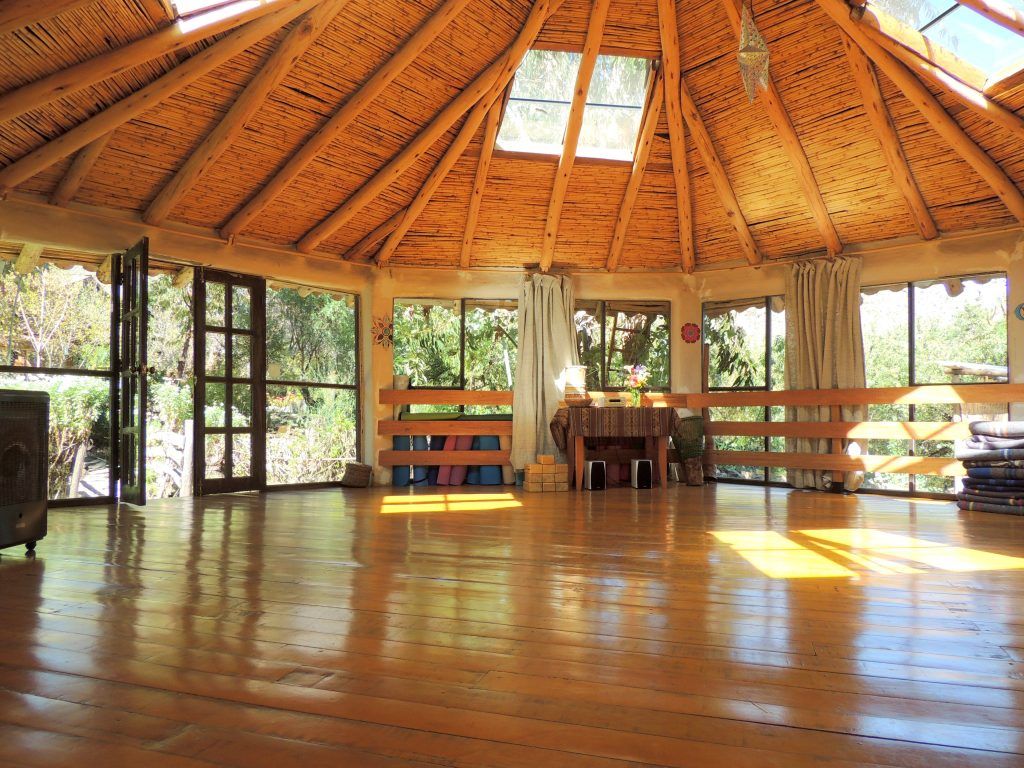 Passports, Visa & Health: A passport is required, valid six months from date of entry.. No special visas are required.
It is recommended that all travelers to the Lima/Cusco area be vaccinated for Hepatitis A and Typhoid, and have had a tetanus shot within the last ten years. It is up to you whether you decide to do this, but plan ahead because the Hepatitis A vaccine must be given at least two weeks prior to departure, and preferably four weeks prior.
For more information about vaccines, see this MD Travel Health link.
More information will be sent after you register about how to stay healthy in Peru.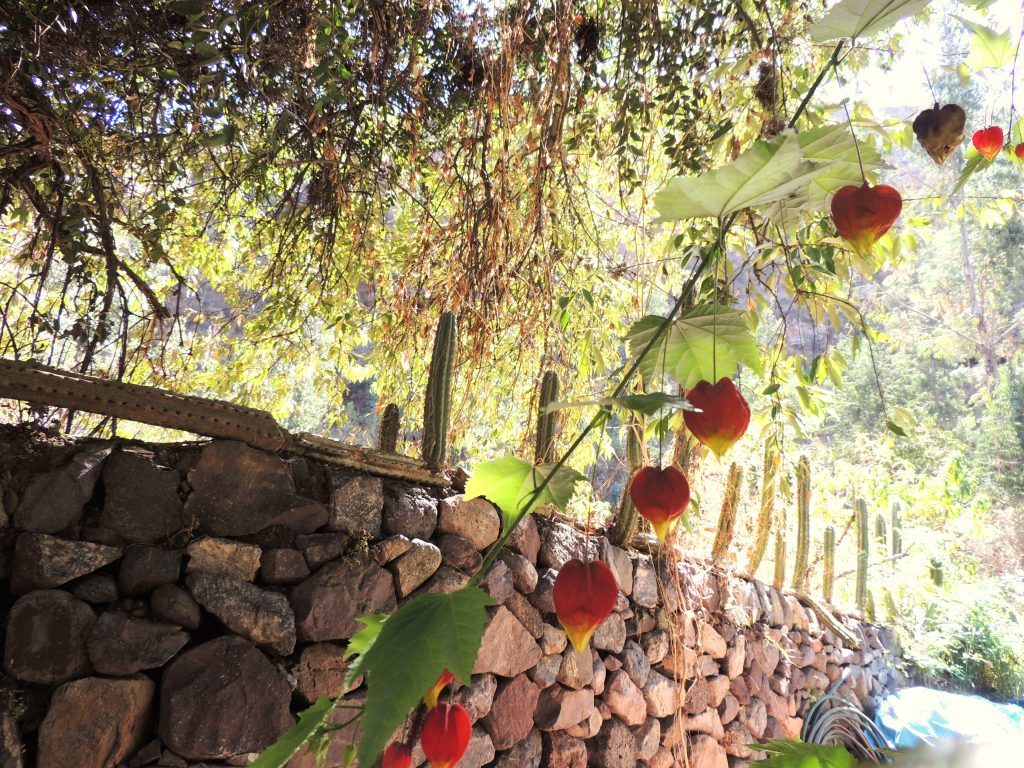 How Do I Sign Up For This Fantastic Retreat?
Write, Travel, Transform: Machu Picchu and the Sacred Valley of Peru
Dates to be announced
This retreat will be repeated with some small changes in May of 2019. To register your interest, please complete the form below.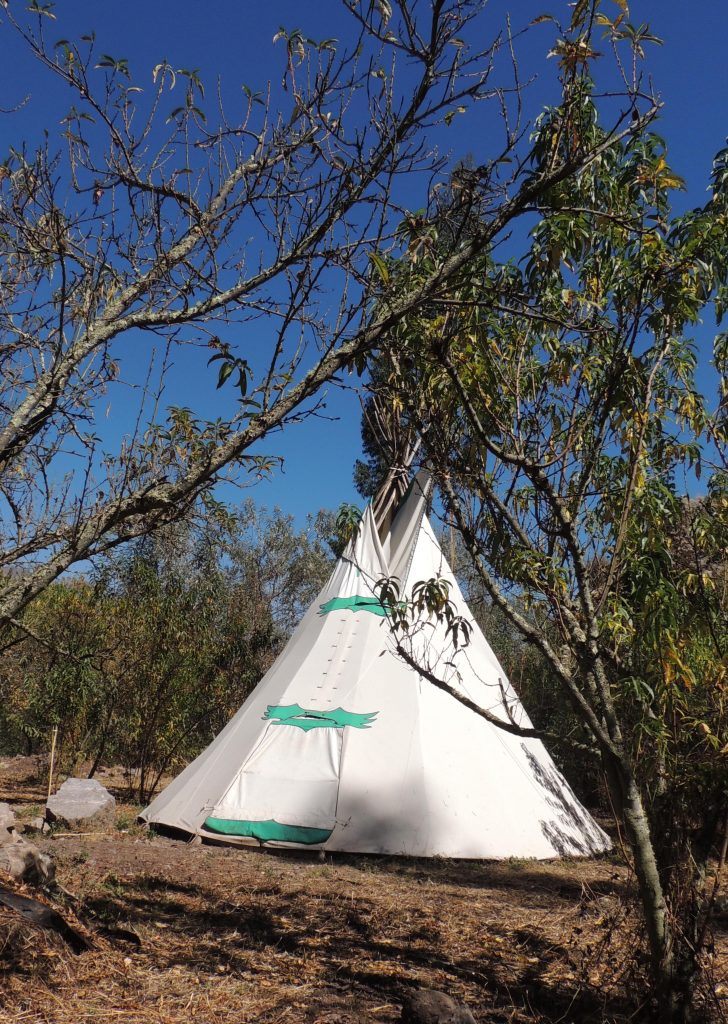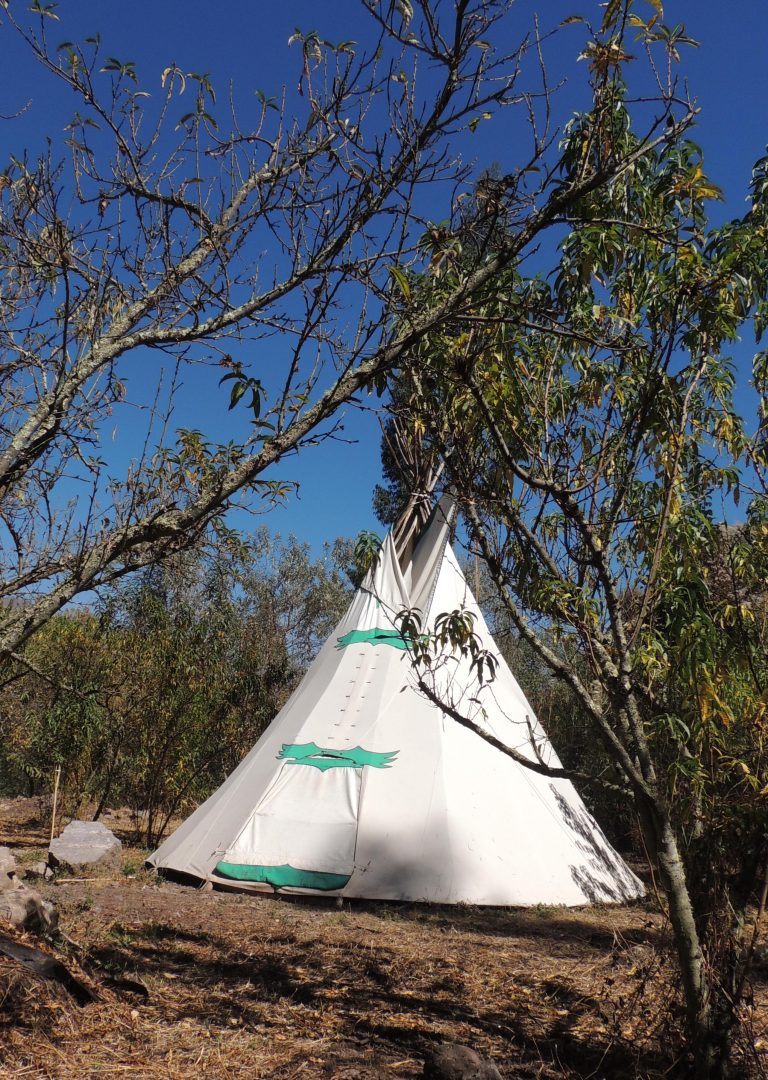 Your Investment:
Cost: $5300 for double occupancy accommodations in Peru, based on two persons sharing a double or twin-bedded room with private bath.
Small Group Supplement: We will take a minimum of 10 and a maximum of 20 travelers. If we end up with 13 or fewer people, you will be charged a small group supplement of $300 at the time of your final payment. Currently, we have already passed this threshold.
Single Rooms: Single room accommodations in Peru are available for an additional $950. We will try to accommodate your request for a single, but since the trip is almost fully booked, this will be subject to availability.
Roommates: If you're traveling alone and would like a roommate, we'll do our best to find you a compatible person. If we can't match you up with someone, you'll get your own room and pay the single supplement of $950.
Deposit and Payment Schedule: Full payment for the retreat is due upon registration. Please read the registration form carefully so that you understand the cancellation policy.
Amazon Extension: Updated 8/28/17: The resort where we will be staying is booking up fast and the original Amazon extension trip as outlined above may not be available. But you still may be able to come for part of the trip. To find out what is available, use the contact form at the bottom of this page.
The cost for the whole extension is $1190 for a double occupancy room and $1390 for a single room.
Cancellations and Refunds: Between July 1st and August 1st, $3150 will be retained. After August 15th, there will be no refunds. Exceptions to this cancellation policy cannot be made for any reason, including personal emergencies.
Hotels: Accommodations are selected to be clean, comfortable, and congruent with the down-to-earth nature of the country.
Our first eight days in the Sacred Valley will be spent at the Sach'a Munay Retreat Center. Our hotels near Machu Picchu and in Cusco have not yet been finalized.
Baggage: Luggage cannot exceed 62 inches. Each piece cannot exceed 50 lbs. for both international and in-country flights. We suggest you bring one large bag to check on, and one carry-on bag. If you bring two bags to check, you will be charged for the second.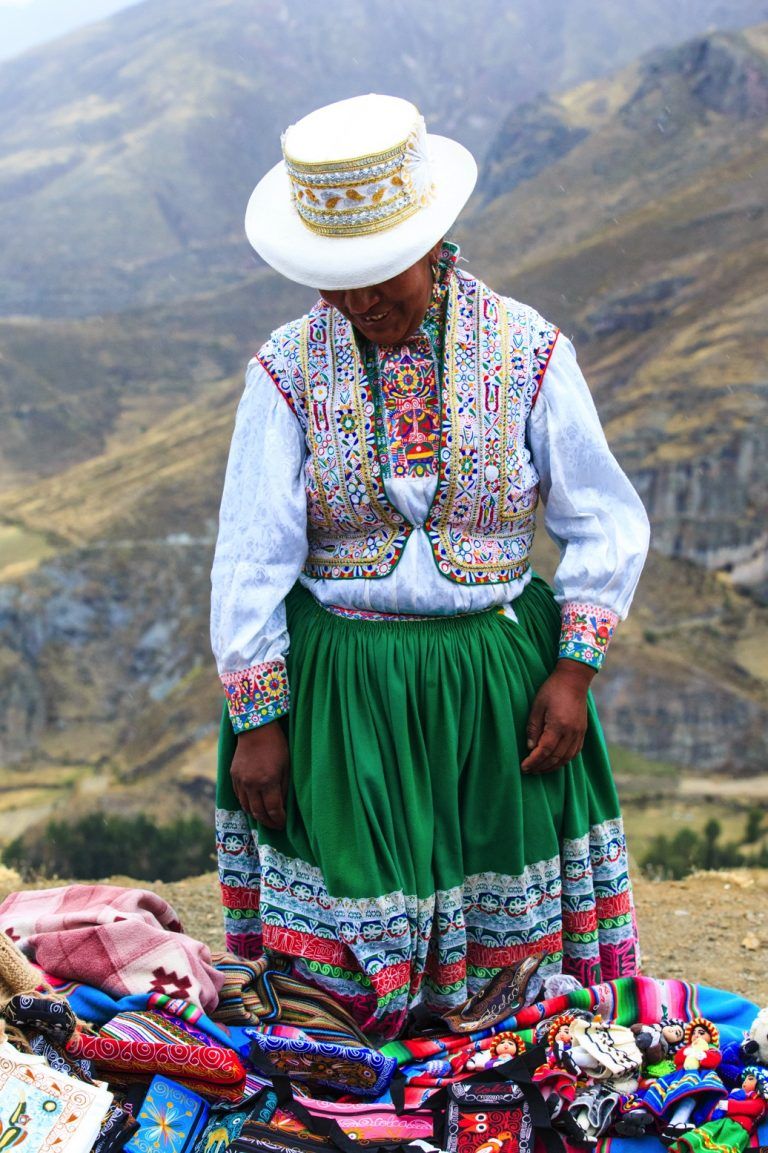 Endorsements for Laura's Write, Travel, Transform Retreats
Your trip provided a wonderful blend of touring, history and activity, writing , massages and shopping, being in nature and seeing the culture and arts of the 'big city.' I loved that each place we stayed was so different, and that we had time in each place to 'do our own thing.' I loved Laura's writing classes. I recommend this trip wholeheartedly!
--Elya Braden, Santa Monica
Take a vacation with two wonderful leaders if you want to learn about yourself and the beauty that lies outside your daily life.
--Julie Goodman, Santa Cruz
Your retreat provided me with great adventures, a healing connection with others, the chance to deepen my writing, and the opportunity to heal my mind, body and spirit. I got to experience and connect with a wonderful nourishing country and its people. Your magical retreat taught me to never give up before the miracle.
--Allison Summers, Casuarina, Australia
This was a beautiful cultural experience, an opportunity to reach deep inside and to get clarity, especially coming as I do from an overscheduled, outer-focused world.
– Annette Naber, Monterey, Virginia, former Write, Travel, Transform participant
This is my third retreat with Laura. They get better and deeper and more adventurous each time, as I return to experience writing in another beautiful place with inspired people that become friends. Each return, I come not knowing what will happen, grateful that I did, and leave transformed.
–Marie Hansen, Reno, Nevada
I would recommend writing with traveling because I gained a deeper understanding of myself. It infused constant energy and growth into my writing.
–Julie Sheehan, Livermore, California
The opportunity to be surrounded by a community of soulful people is what makes transformation possible. This trip gave me renewal of my body, mind and spirit. Thank you for giving me such a gift of healing and transformation.
--Marci Drimer, Baltimore
I would recommend this trip, without a doubt. I had a blast on so many different levels. Just go! It will be a healing trip for you, regardless of what you're looking for.
--Rosemary Christian, Santa Cruz
This transformative trip had the perfect balance of activities for me. The tour guides and the instructors were very knowledgeable, courteous, genuine and authentic. There was just the right amount of adventure, relaxation, activity and rest.
--Kathy Walters, Gardnerville, Nevada
Writing and yoga were a great combination and created a wonderful balance. One fed my mind and the other fed my body. Both fed my spirit.
--Rosemary Christian, Santa Cruz
I wanted to take this opportunity to say thank you from the bottom of my heart. You created an experience that touched my soul and opened deep levels of creativity and inspiration. Your trip is a gift that will keep on giving for my entire life.
-- Elya Braden, Santa Monica. Former Write, Travel, Transform participant.
If Laura decides to go back to Peru, do you want to be one of the first people notified?
Complete the form below to be notified if Laura schedules this retreat again in the future.