Portugal: Write, Travel, Transform
Embark on an relaxing and creative escape to one of the most picturesque and welcoming places on earth - the Portuguese countryside. Join master teacher Laura Davis and a community of like-minded writers in exploring breathtaking landscapes, charming towns, and noble estates set in the rustic beauty of the country.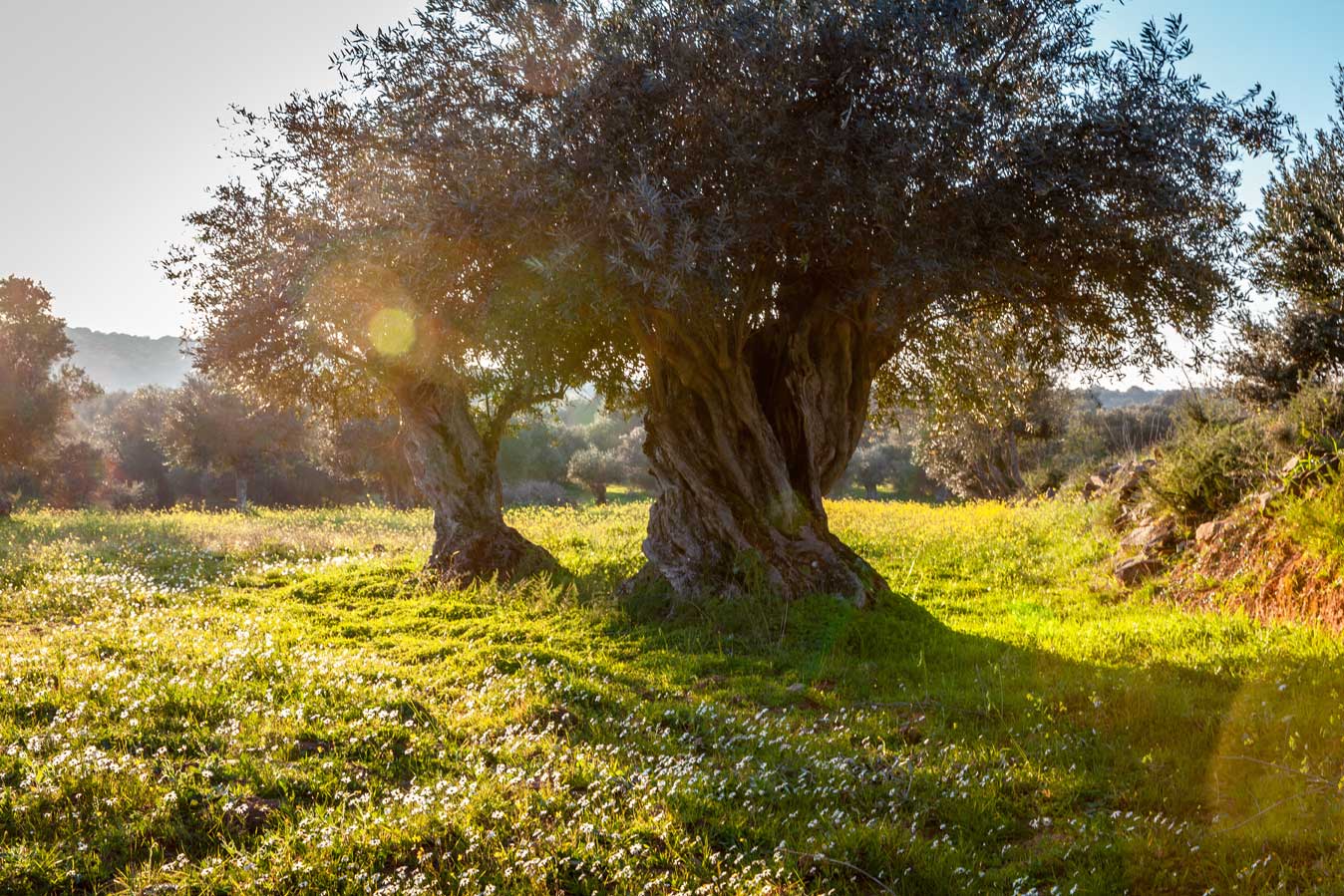 Slumber peacefully in an eighteenth century manor house with high-ceilings, chocolatey woodwork, and blue and white Portuguese tiles decorating the walls. Awaken to a perfect morning: a light, warm breeze caresses your skin as you move from your elegant bedroom onto the hillside terrace to view the ancient canals and aqueducts slicing through dusky olive groves and vineyards.
Eat a decadent breakfast of flaky, sweet pastry, seasonal fruit, and salty local cheese and whatever else catches your fancy. The food is fresh and home-made and delicious.
Open your notebook. Open your mind. Let words pour out from your very center. Start the journey back to your heart, your creativity, your true voice. With a master teacher by your side and a safe, loving circle of writers surrounding you, discover the stories that need to be told. Remember the joy of writing, the transformative power of words on the page.
It's your first morning in Portugal.
Dive into crystalline waters of the gorgeous pool surrounded by stone columns, trailing wisteria, and sweet-scented blooms of the climbing roses.
It's your first afternoon in Portugal.
Drink some of the best wine you have ever tasted as you gaze up at a sky full of stars from the stone terrace.

You can't believe how lucky you are. You haven't been this happy and relaxed in ages.
It's your first night in Portugal. And there is so much more to come . . .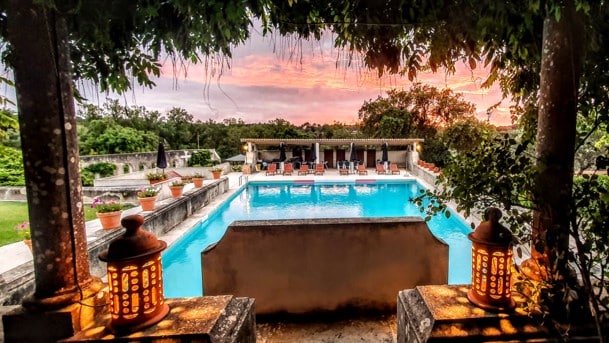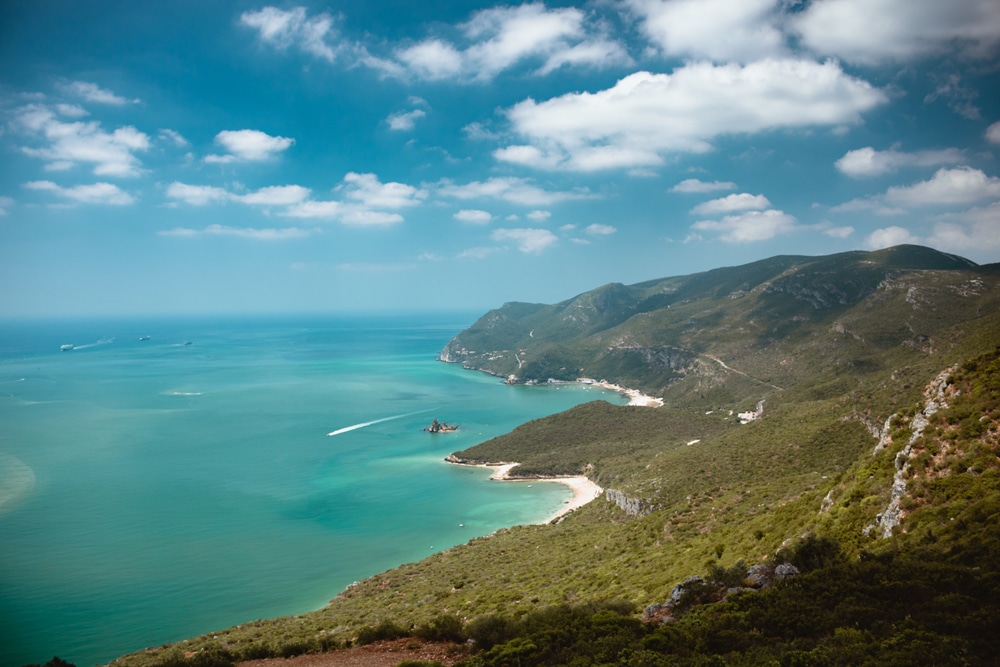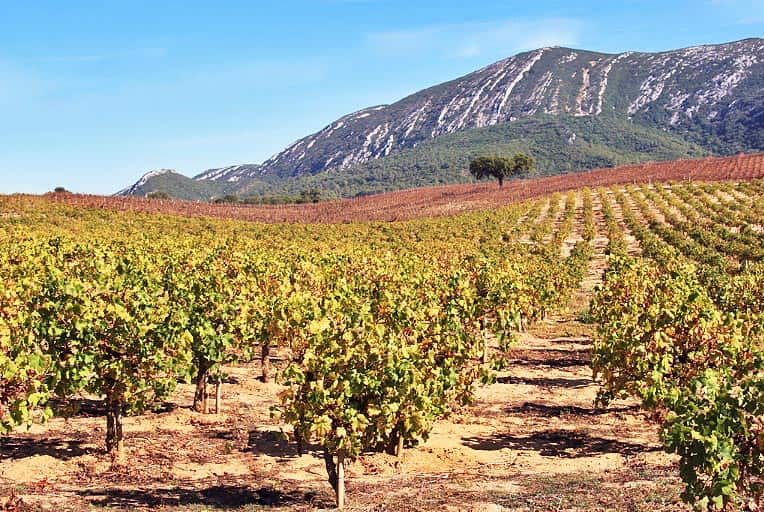 For centuries the Azeitão area of Portugal has been drawing people in to experience its stunning natural beauty, rich cultural heritage, and culinary delights found nowhere else in Europe. Here you will find rolling hills, picturesque valleys, and ancient vineyards and olive groves. From the Serra da Arrábida mountains on its southern border, you can see stunning views of the lush countryside and the glistening Atlantic Ocean beyond.
Starting as early as the 15th-century, aristocratic families escaping the noise and busyness of Lisbon flocked to this breathtaking natural region—a large part of which is now a nature reserve—to build their ornate country estates, or quintas, which became the life blood of the tranquil and charming villages that rose up around them.
Today, the region is renowned for its production of wine, cheese, and other gastronomic delights, making it an ideal destination for food and wine lovers. The vineyards in the region produce some of Portugal's most esteemed wines, including the popular Moscatel de Setúbal.
So whether you are looking for delicious foods, captivating natural beauty, or rich historical and cultural experiences, Portugal has it all to offer, often at a fraction of the price of its bigger European neighbors.
Quinta da Conceição Historic Country Retreat is a genuine hidden gem. Set in a private rural estate, the fully restored 1715 baroque manor house is a dream retreat venue with charming suites and apartments, grand living spaces, glorious gardens and a magnificent swimming pool. It is located near Azeitão, just 30 minutes south of Lisbon airport, 15 minutes from Setubal and Sesimbra, and close to the stunning beaches of Arrabida and the Costa Azul.
Nestled amidst ancient cork forests, olive groves, and fields, the Solar, or manor house, is situated on a secluded hilltop and offers breathtaking views, clean air, and a sense of serenity.  Inside the Solar you will find traditional Portuguese tiles, dark wood beams, high ceilings, and an eclectic mix of  grandeur and rustic charm that will make you feel like royalty.
Outside, the lavish gardens and stone terrace are laid out so that you can enjoy stunning sunsets over the 18th-century canal that King Joao V traveled in his boat when he made his royal visits. Or you can relax by the swimming pool, stroll through the traditional Portuguese-style garden and by the aqueduct, or simply sit back and take in the beauty of the natural surroundings.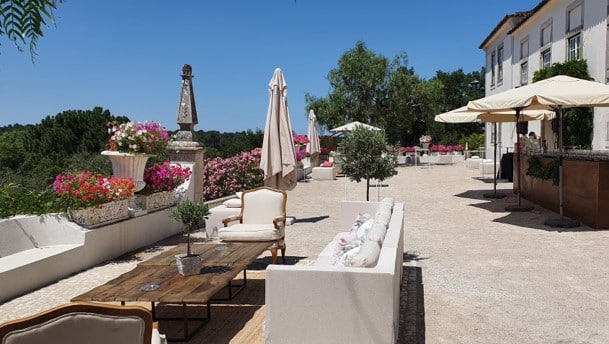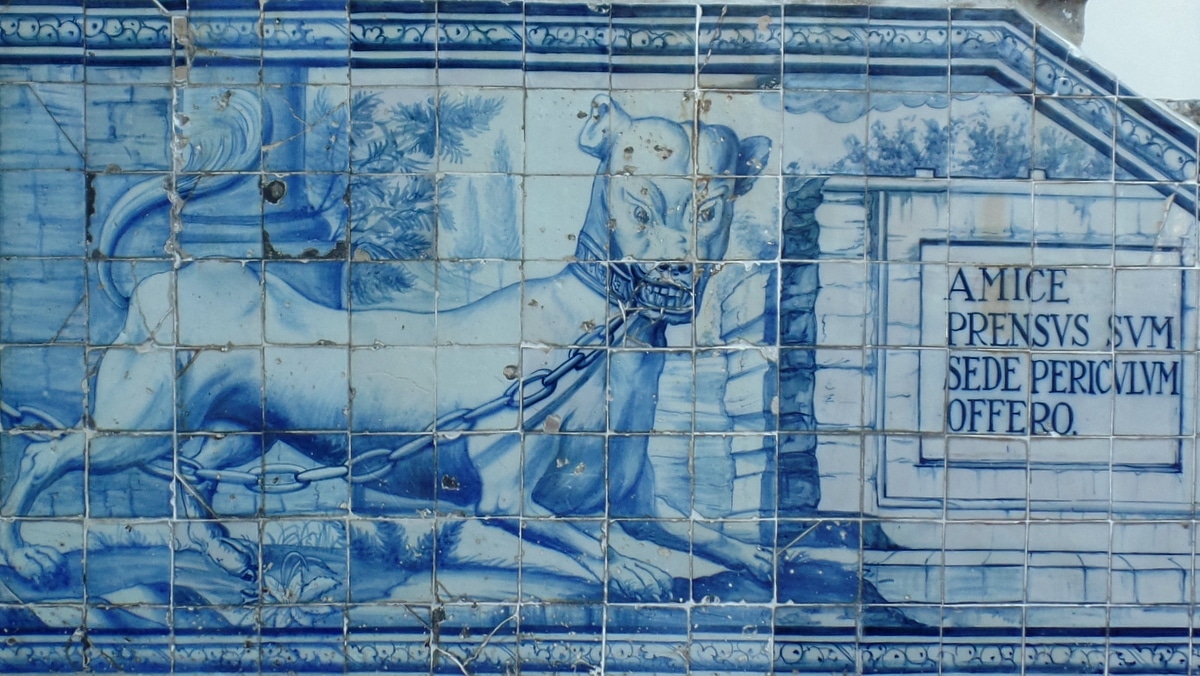 Writing, Yoga and Cultural Exploration
There will be a writing workshop every day except for the one day we will go on an all-day outing. Laura Davis will help you sharpen your powers of observation and ability to write vivid description. You will learn to record your experiences and insights with clarity and depth, facilitating a richer travel experience. We will also use writing practice, developed by Natalie Goldberg, to discover our "wild mind" and tap our deep creativity.
Beginning and experienced writers are welcome, but since the material in the class builds progressively, this will not be a drop-in class.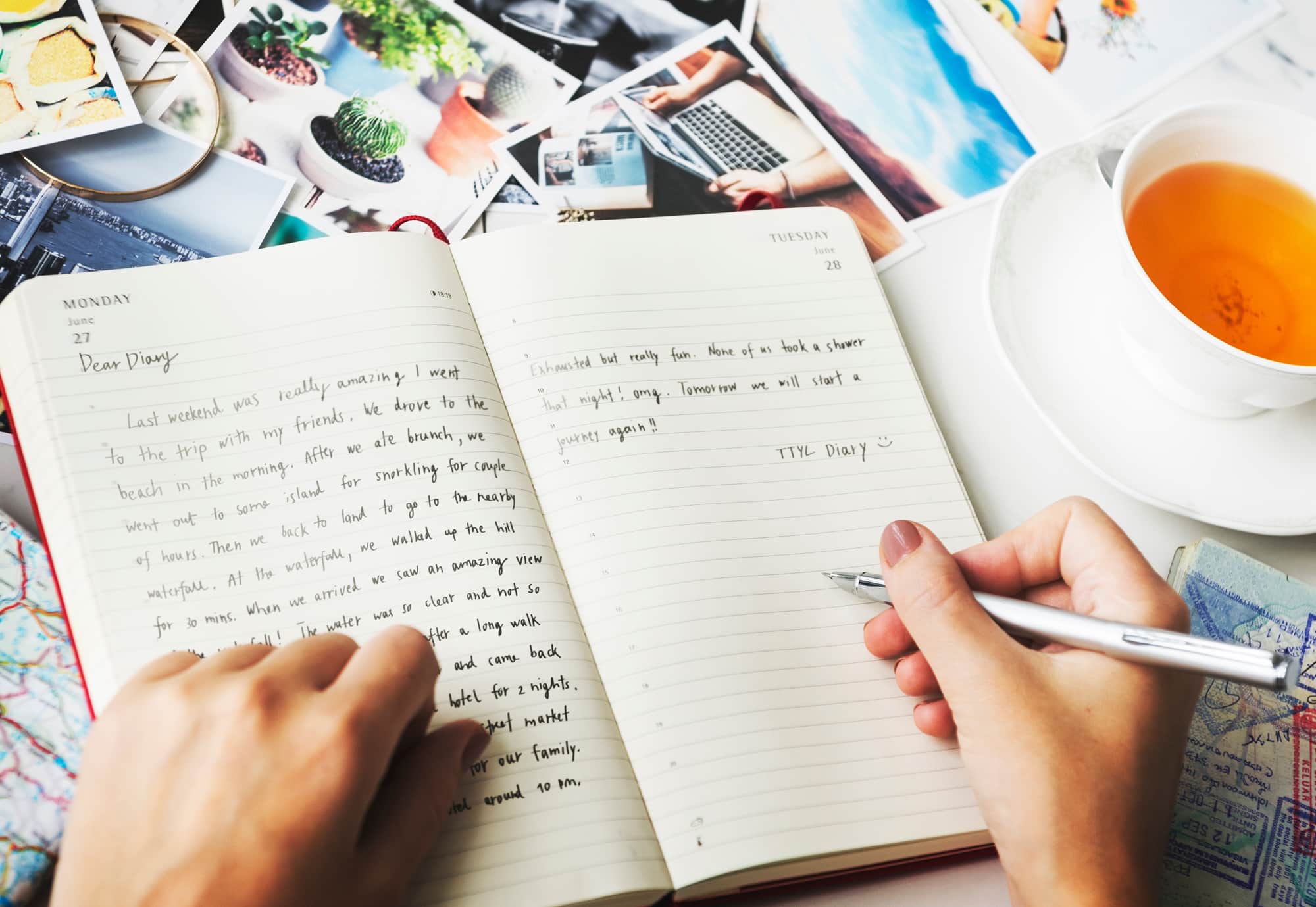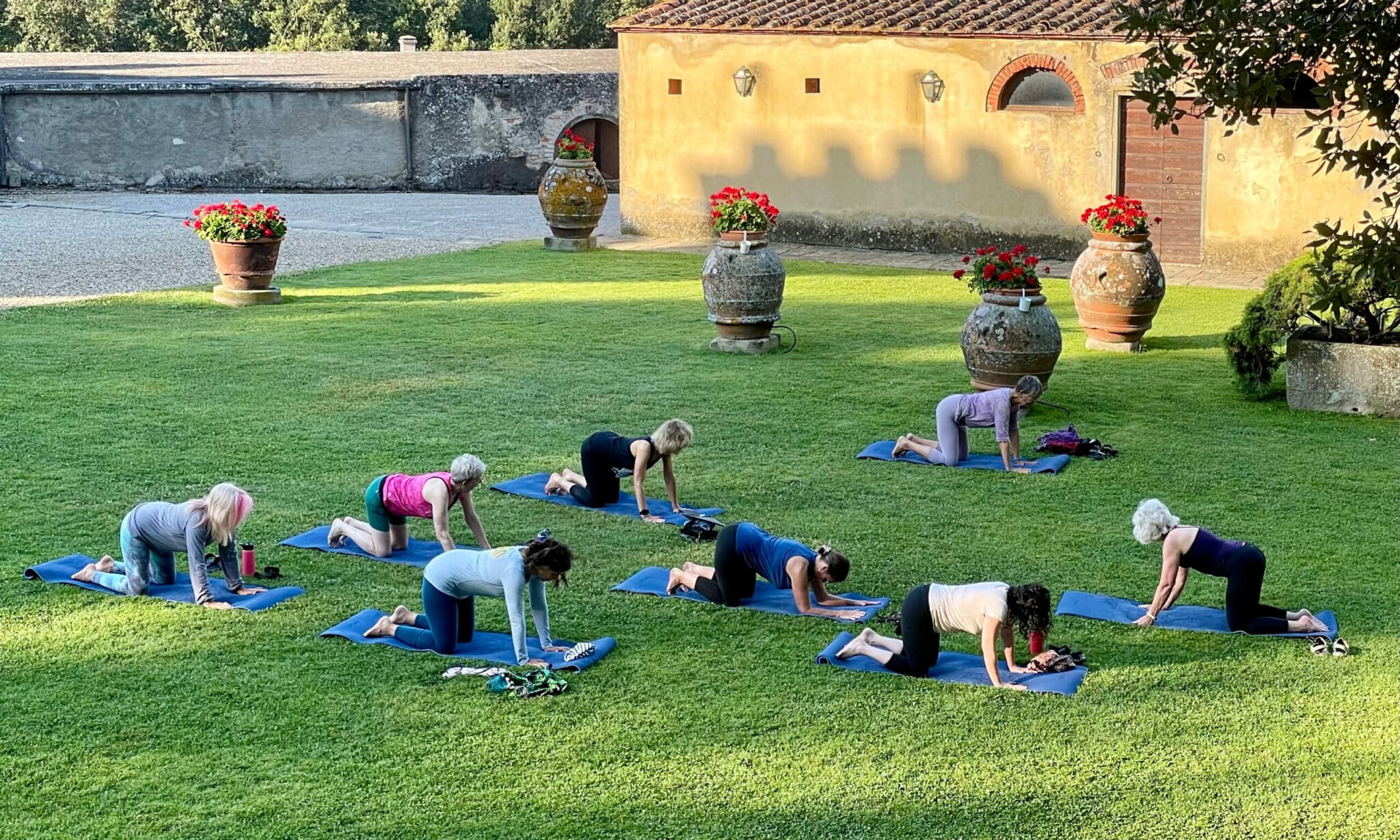 Imagine stepping outside into a beautiful Portugese morning for an hour of yoga. We'll begin each morning with a well-rounded practice led by Iyengar yoga teacher, Karyn Bristol. Our daily sequences will focus on three aspects of yoga designed to support the needs of travelers: balance, presence, and peace.
Beginning the day with a calm focus, connected to your own center, increases relaxation, receptivity, and your capacity to be flexible, essential qualities in a traveling community.
Newcomers to yoga are welcome. Karyn is a deeply experienced, trained Iyengar yoga teacher who can modify poses to meet a wide range of experience and physical conditions.
Although this is a trip designed with writers in mind, this isn't a retreat where you hole up and write for most of the day. Rather, this trip is designed for people who are looking for something other than an intensive writing retreat. Our itinerary features excursions and daily opportunities to actively explore Portugal's natural, cultural, and culinary treasures. Writing and yoga are the tools that will help you integrate this relaxing, immersion experience.
Non-Writing Spouses and Friends are welcome to join our trip. They are free to use the hours of writing class for rest, relaxation, photography, painting, exploration on their own, unexpected adventures, or whatever else they enjoy doing while on vacation.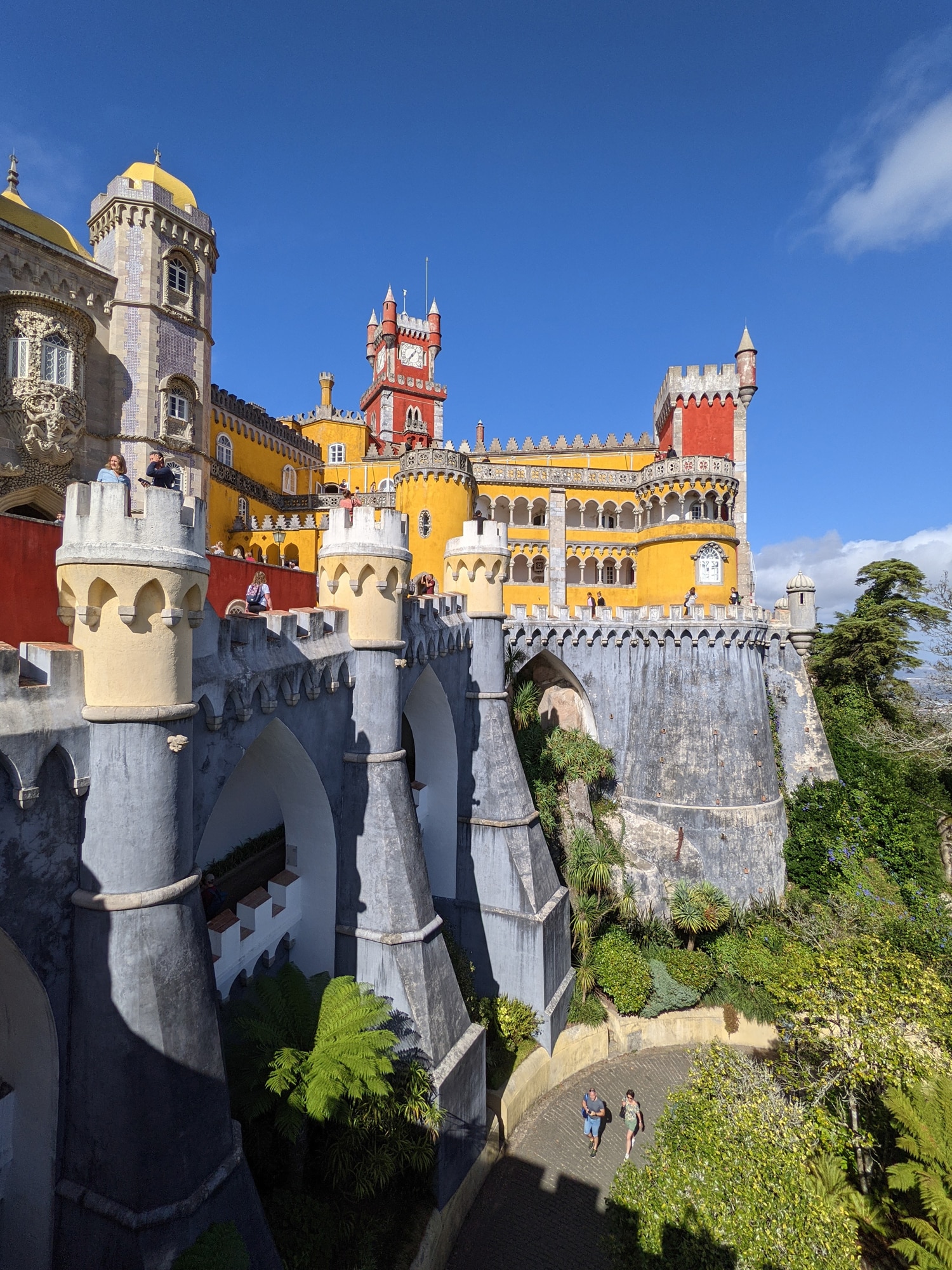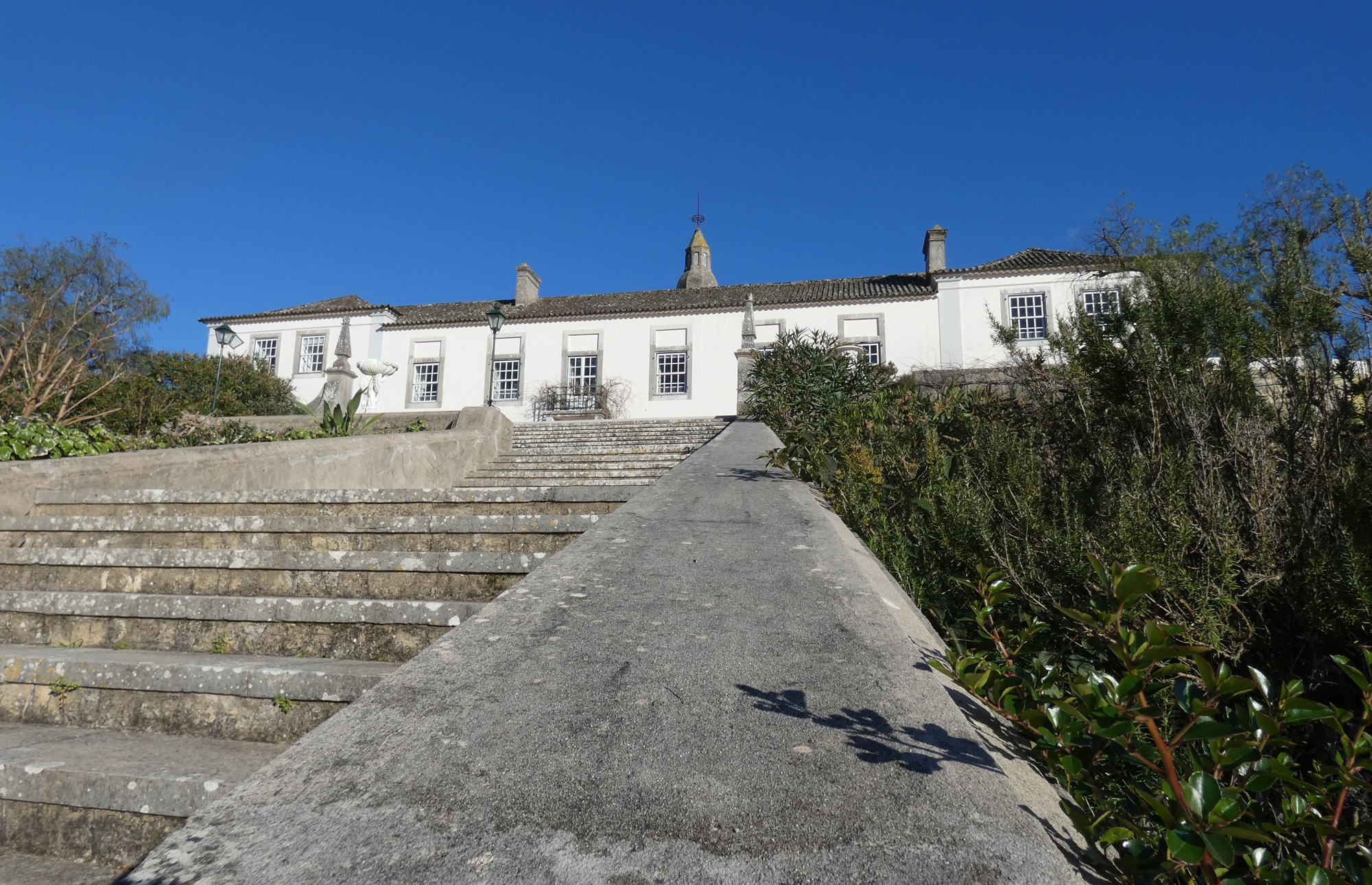 Physical Requirements: This trip is designed for anyone in reasonable physical health, capable of walking at a relaxed pace for one to two hours at a time, able to traverse uneven terrain without the kind of assistance we take for granted in the US, like hand railings or standard step heights. The Quinta is at the top of a hill and filled with stone steps everywhere!
To see Portugal at ground-level requires walking, and we will walk on dirt roads or cobblestone at various times during the trip. Plan to wear sturdy and supportive footwear: tennis or walking shoes.
Just about everybody will feel sleepy during the day from the time change, which is why we include midday siestas in the schedule.
Want to know what you will be doing day-to-day in Portugal?
Traditional Portuguese Cuisine
Imagine a cuisine that's bursting with fresh, bold flavors and a wide range of textures. It draws from the rich bounty of the sea, with succulent seafood dishes that showcase the region's maritime heritage. Meat lovers will also find plenty to savor, with hearty stews and grilled meats that are cooked to perfection. And let's not forget the bread - with so many different types of loaves and rolls available, you're sure to find one that's perfect for your taste.
But what really sets this cuisine apart are the pastries and desserts - rich, indulgent, and utterly irresistible, they're the perfect way to round out any meal. And of course, no culinary tour of this region would be complete without sampling some of the world-class wines - from bold reds to crisp whites, there's a wine to suit every taste and mood.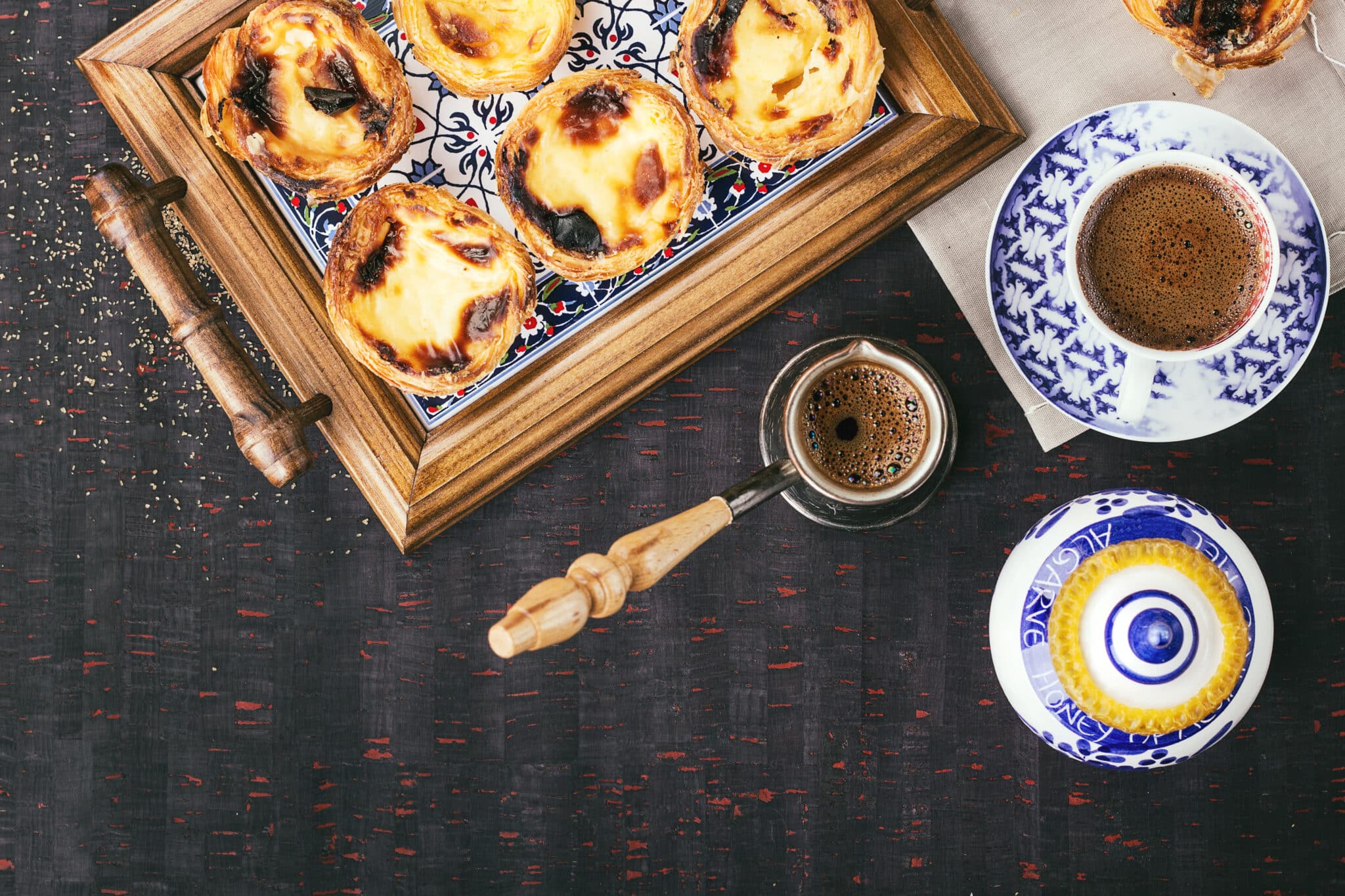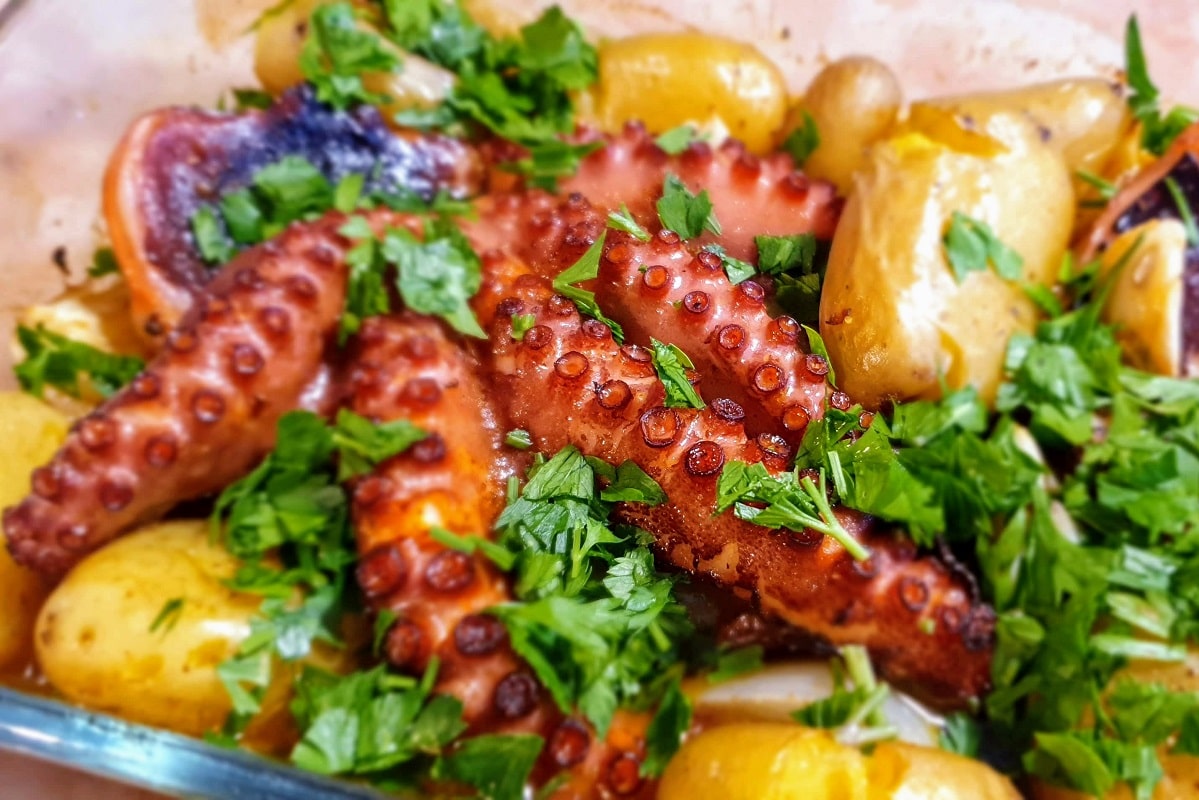 At the Quinta, they grow as much of their own food as possible and they love to serve it to their guests. They offer fresh and seasonal dishes, often based on traditional Portuguese flavors with a twist.   Light lunches and four course dinners are available most days. The dinner menu has a daily choice of a meat, fish or vegetarian main course.
*Please note that seafood and grains and grain products, such as bread, barley, spelt, oats, etc. are important and prevalent components of Portuguese cuisine. Our team is able to make reasonable accommodations for gluten and dairy free options upon request. However, if you have a severe allergy to seafood, gluten, or any other kind of severe allergy, this experience may not be the right fit for you. Please be sure to discuss your needs with our team before making your reservation.
Accommodations are in the historic eighteenth-century manor house or in cottages next to the manor. The original structure of tha manor has been meticulously and elegantly maintained for an authentic experience.
ALL 9 NIGHTS OF LODGING ARE INCLUDED WITH YOUR REGISTRATION.
Accommodations are simple, but elegant, with an old world charm. You'll feel like you've stepped back into the era of the "Grand Tour" with the beautiful period furniture.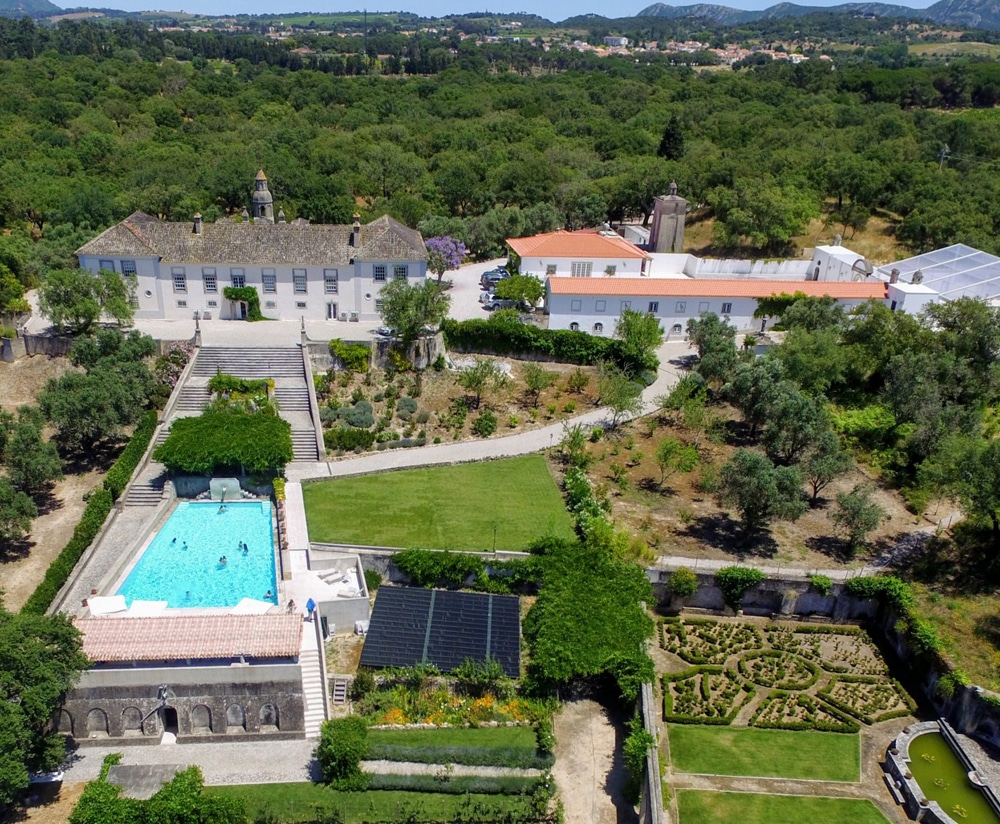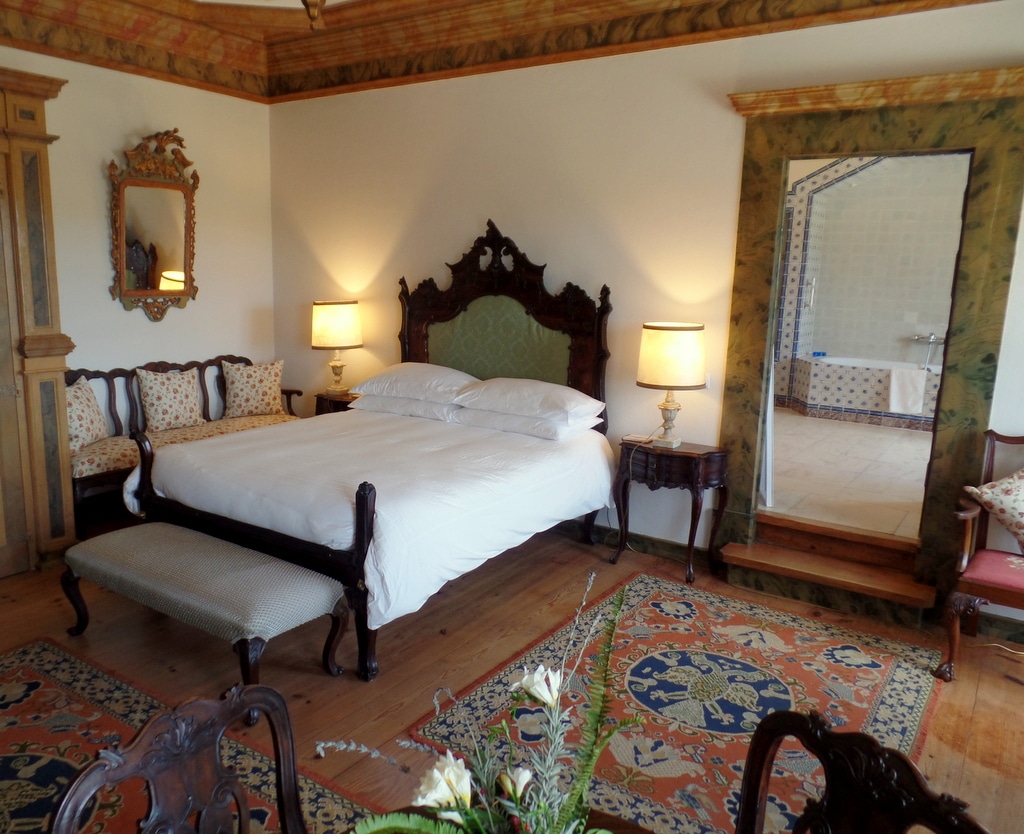 Participants will enjoy exclusive access to the Quinta's amenities including the terraces, elegant gardens, and the stunning pool.
NOTE: If you sign up for a double occupancy room without having a roommate in mind, we will do our best to pair you with a roommate. If no one is available, you will be automatically upgraded to a single room.
There are five accommodation options:
1. DOUBLE
Double-Occupancy Room with Two Twin Beds and Shared Bath
Per person based on double occupancy. For couples, the two twin beds are pushed together. Bathrooms will be shared with one or two other participants.
2. LUXURY DOUBLE
Double-Occupancy Room with Two Beds and Shared Bath
Per person based on double occupancy. Bathrooms will be shared with one other participant. In one of the Quinta's cottages, which comes with a fully equipped kitchen, indoor and outdoor eating areas, and a living room.
3. SINGLE
Private Room with Shared Bath
Per person based on single occupancy. Bathrooms will be shared with one or two other participants.
4. SINGLE
Private Room with Private Bath
Per person based on single occupancy. The private bathrooms are en-suite.
5. LUXURY SINGLE
Private Room with Private Bath
Per person based on single occupancy. The private bathrooms are en-suite. If you are looking for extra historic charm and extra space, this is the option for you.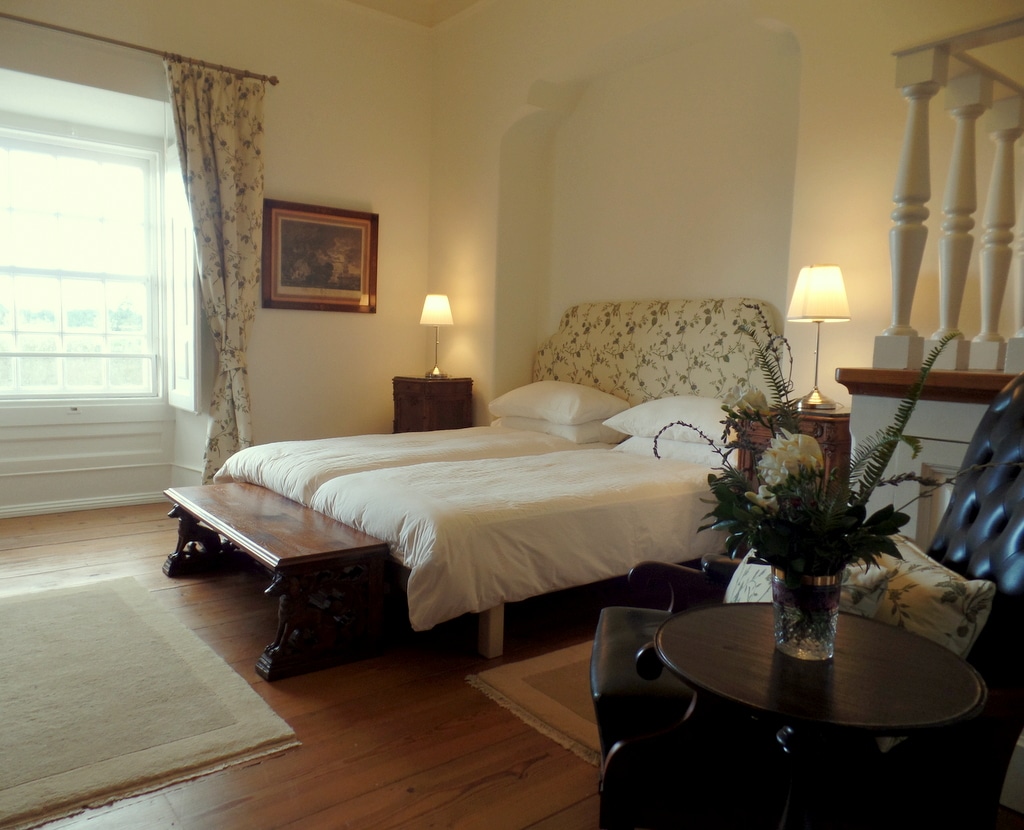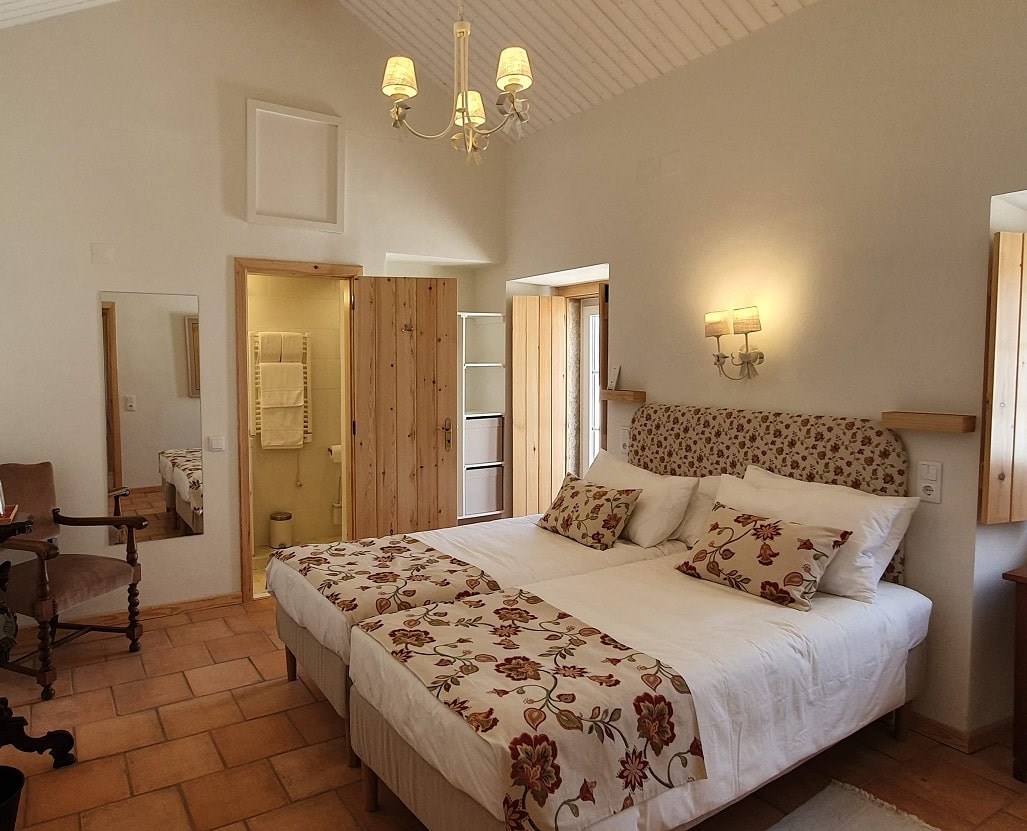 Laura Davis: Writing Teacher
The author of seven non-fiction books, including The Courage to Heal, Becoming the Parent You Want to Be and I Thought We'd Never Speak Again. Laura's groundbreaking books have sold more than 1.8 million copies around the world. Laura has also worked as a columnist, talk show host, radio reporter, radio producer, blogger, editor and speaker. Words have always been at the core of her work and her self-expression.
Laura's newest book, The Burning Light of Two Stars: A Mother-Daughter Story, her first memoir, tells the story of her dramatic and tumultuous relationship with her mother from the time of Laura's birth until her mother's death.
Laura has been mentoring and supporting writers for the past 20 years. It is truly the work of her heart: "I love teaching. I love watching my students find their natural voice and their rhythm. I love it when they find their true stories and discover the courage to put them on the page. I feel like a midwife as my students birth their stories, and I feel honored to witness their bursts of creativity and pure life energy pouring out on the page. Our writing circles are safe places where skills are honed, tears and laughter are welcome, and each writer is seen, heard and deeply known."
Laura leads weekly writing groups and retreats in the Santa Cruz, CA region and online, as well as retreats internationally. She has taken writers to Bali, Scotland, Greece, Vietnam, Laos, Cambodia, Peru, and Italy. She documents these trips to the delight of many readers in her blog, The Virtual Vacation. You can visit Laura's media page to read, listen, and watch her talk about her work.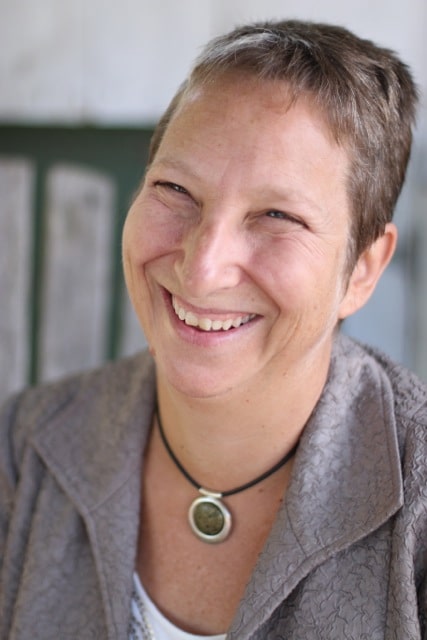 "From the outset, Laura's guidance was clear and gentle. She is a very skilled and gifted writing teacher and mentor. I appreciated the holding structure she provided. I never felt the group was at any risk of losing its way."
—Gail Gorman, Belmont, Massachusetts
"Laura is solid, generous, thoughtful, and talented. She made me feel safe. I very much appreciated her patience and soothing voice encouraging us to take our time when we shared in writing class."
—Derya Samadi, Boston, Massachusetts
"Laura's teaching reaches me, supports me, and challenges me. That's why I come back again and again."
—Toni Taylor, Santa Cruz, California
"Laura is a supportive and very GENEROUS teacher. I have wonderful writing and publishing resources to take back with me. One of her very first prompts launched me into a new essay that I will relish writing."
—Lucie Eggleston, Columbia, South Carolina
"Laura made the writing class easy to participate in. I didn't know what to expect, and I walked in feeling anxious about the unknown. Those fears melted away with Laura's expert guidance."
—Lynn Kamp, Holland, Michigan
When new students walk into their first yoga class, they often fear that they're not fit or flexible enough. They worry that they don't have the right body type or that they're too old, that injuries or physical limitations will stand in their way. But yoga has something to offer everyone. Whether you're young or old, large, small, or in-between, flexible or stiff, athletic or just starting to know your body, yoga can help you.
Let her show you how.
Karyn has been passionate about yoga for the past thirty years. She started studying yoga in midlife and it's been transforming her life ever since. Her practice has brought her physical well-being, a deep connection to herself, and a growing relationship to her own spirituality.
Karyn says: "As an Iyengar yoga teacher, my greatest joy is watching students grow through the natural evolution of yoga in their lives, seeing it transform them in so many levels: increasing flexibility, reducing pain, healing mind, body and spirit, increasing joy, inspiring lifelong commitment to health and well-being.
"Let me share the gift of yoga with you."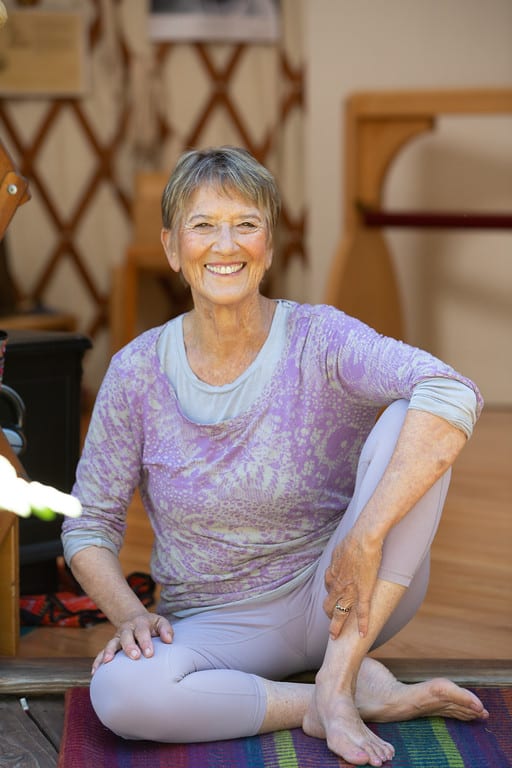 "Karyn is fabulous: centered, thoughtful, honest, funny, and very knowledgeable.
She adds hope for the future of an easier body."
—Toni Taylor, Santa Cruz, CA
"Karyn is a fantastic yoga teacher—the perfect teacher for this setting."
—Dana Lerner, New York City
"Karyn was able to lead and demonstrate her deep knowledge of yoga
to a group who couldn't have been more yoga-challenged."
—Gail Gorman, Belmont, Massachusetts
"Karyn cares deeply about sharing her knowledge and understanding of yoga and the body to help people heal from improper alignment. I love the way she customized her classes to meet everyone's individual needs."
—Tamara Myers, Darwin California
"Karyn was so careful and attentive as a yoga teacher. I felt very seen by her and came away
with important advice on both yoga postures and how I carry myself physically."
—Barbara Crofford, Los Angeles California
Lisbon: Pick-up and Drop off: Our piece of paradise is not easily accessible by public transportation, which is why we have arranged a complementary shuttle service to take us to and from the retreat as a group. Our pick-up spot will be at the Lisbon Airport.
Please plan to be at our pick-up spot by 4 pm on May 8, 2024.
Pick-up Location: At the Lisbon Airport, exact location to be determined.
If you are coming from overseas, we suggest arriving in Portugal the night before the retreat.
Round-trip transportation from Lisbon to the Quinta is included in your registration fee. If you are unable to arrive at our pick-up spot on time, you'll need to arrange and pay for your own transportation to the Quinta. In this case, please let us know as soon as possible.
On our last day, we plan to leave the Quinta shortly after lunch. We should be back in Lisbon by 3 pm on May 17, 2024 (depending on traffic).
Drop-off Location: At the Lisbon Airport, exact location to be determined.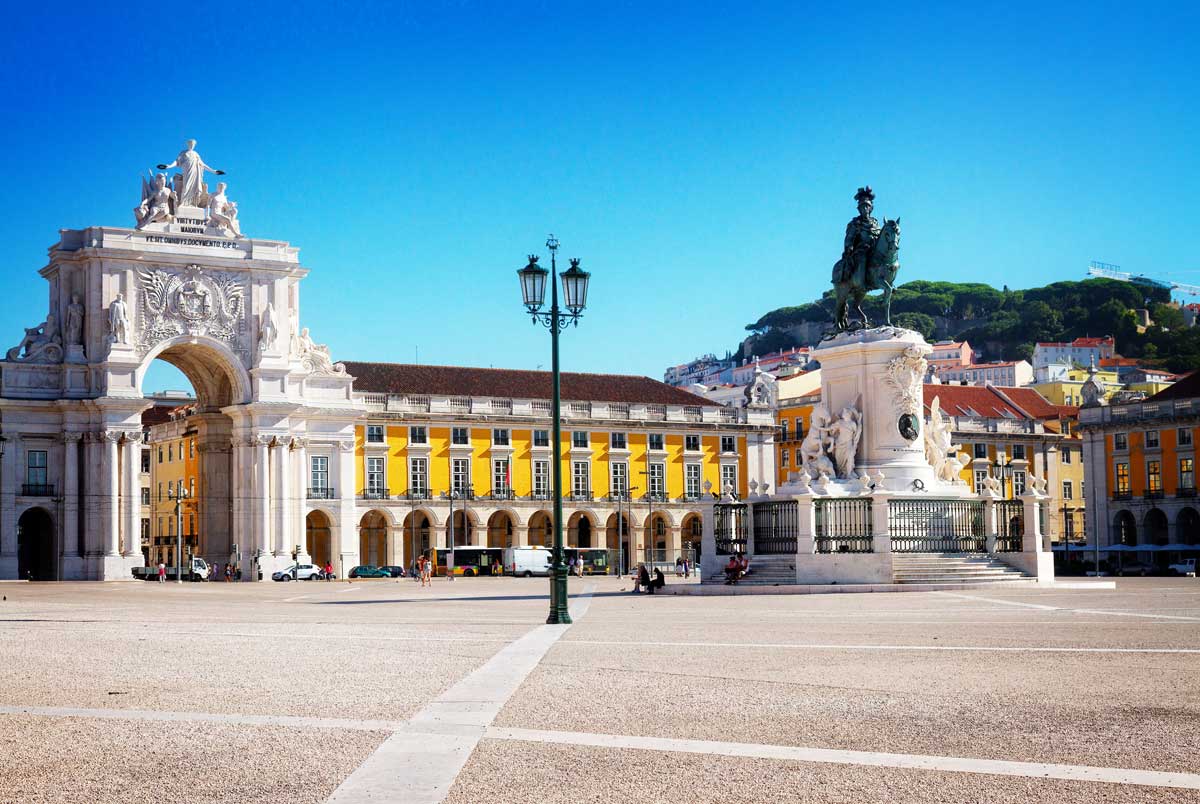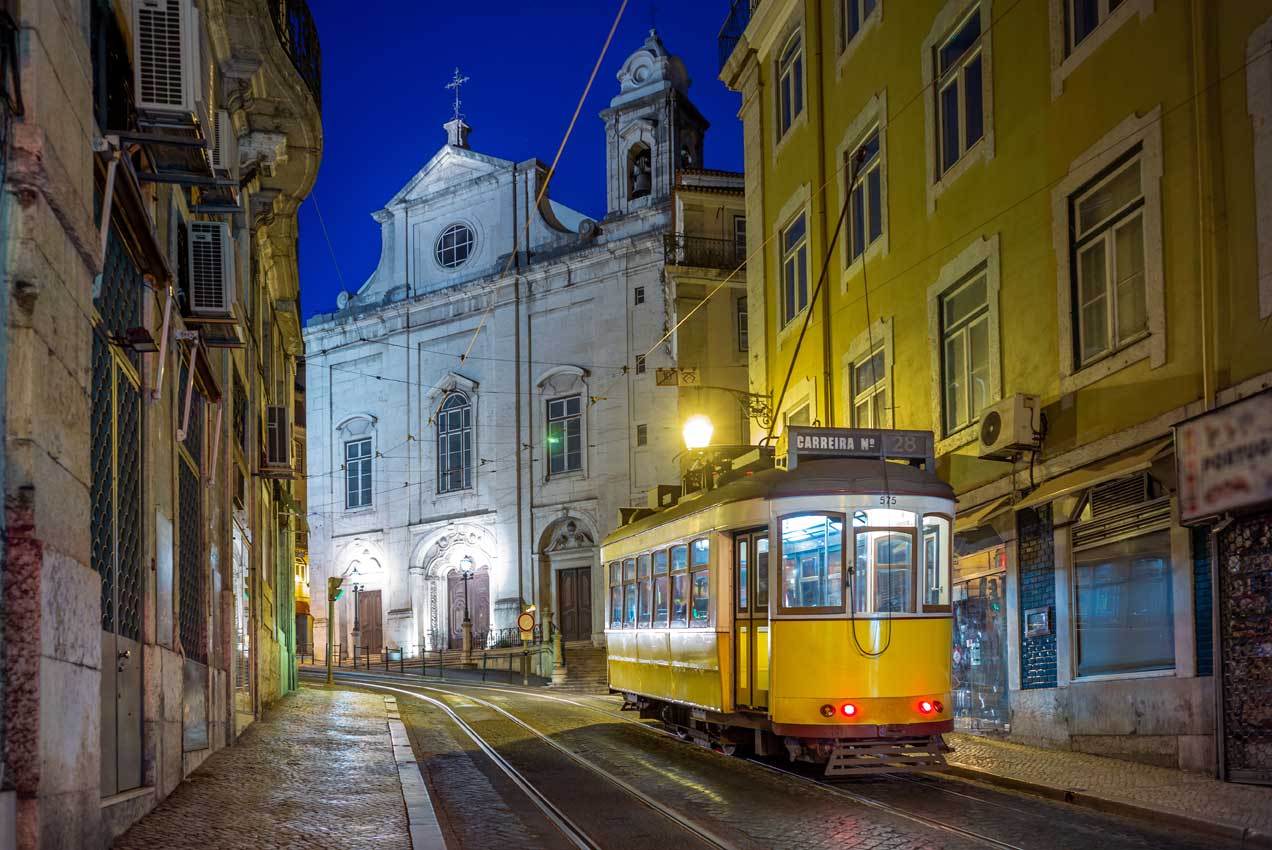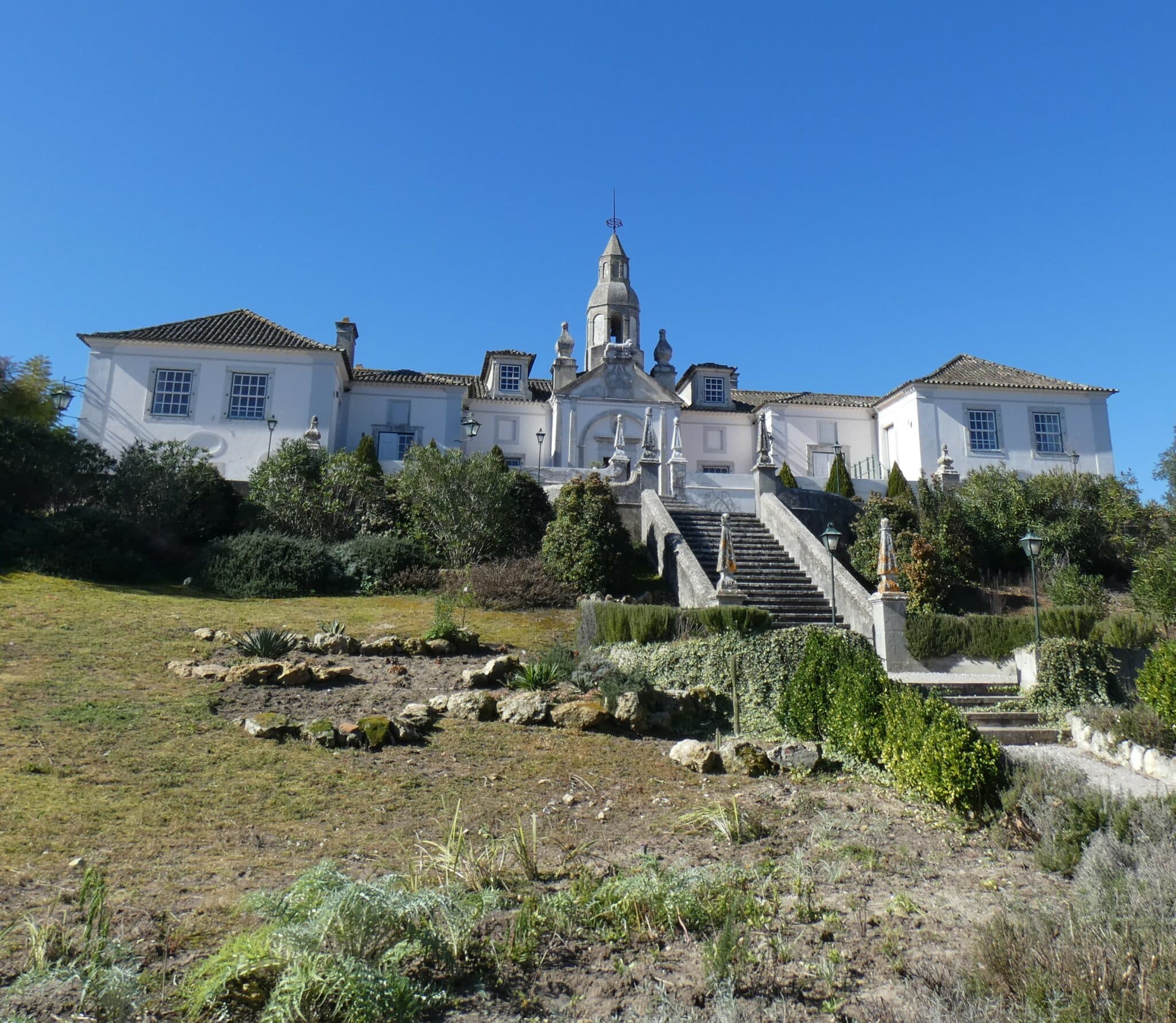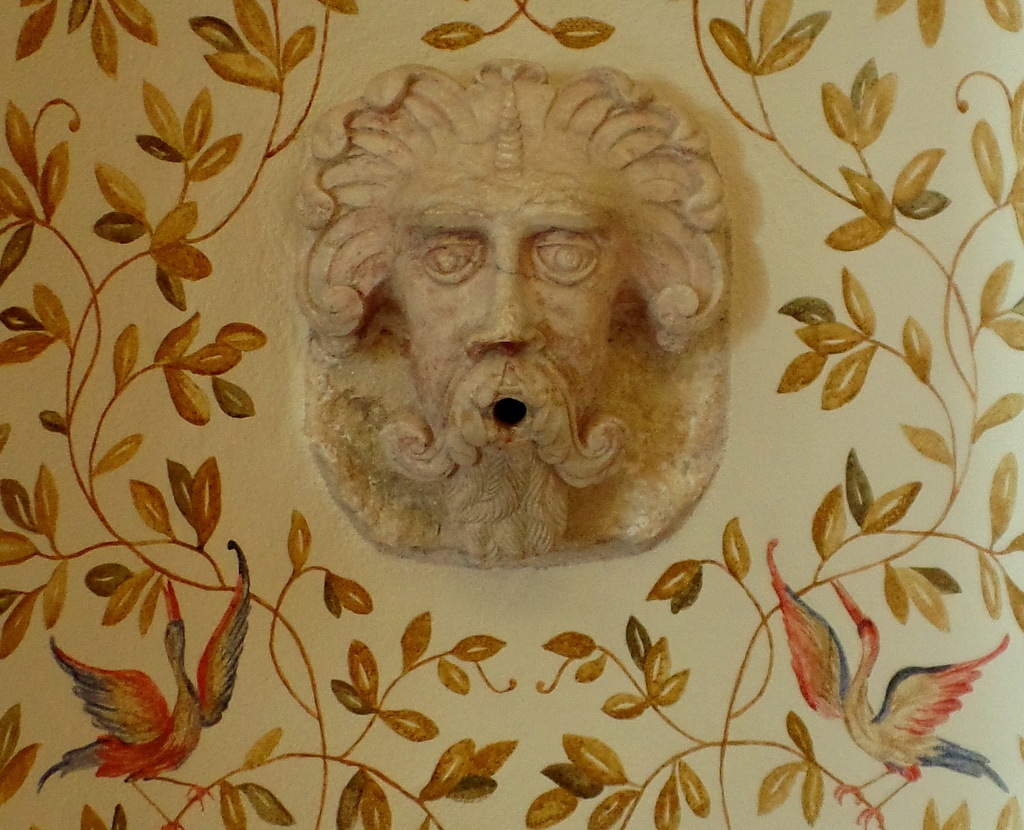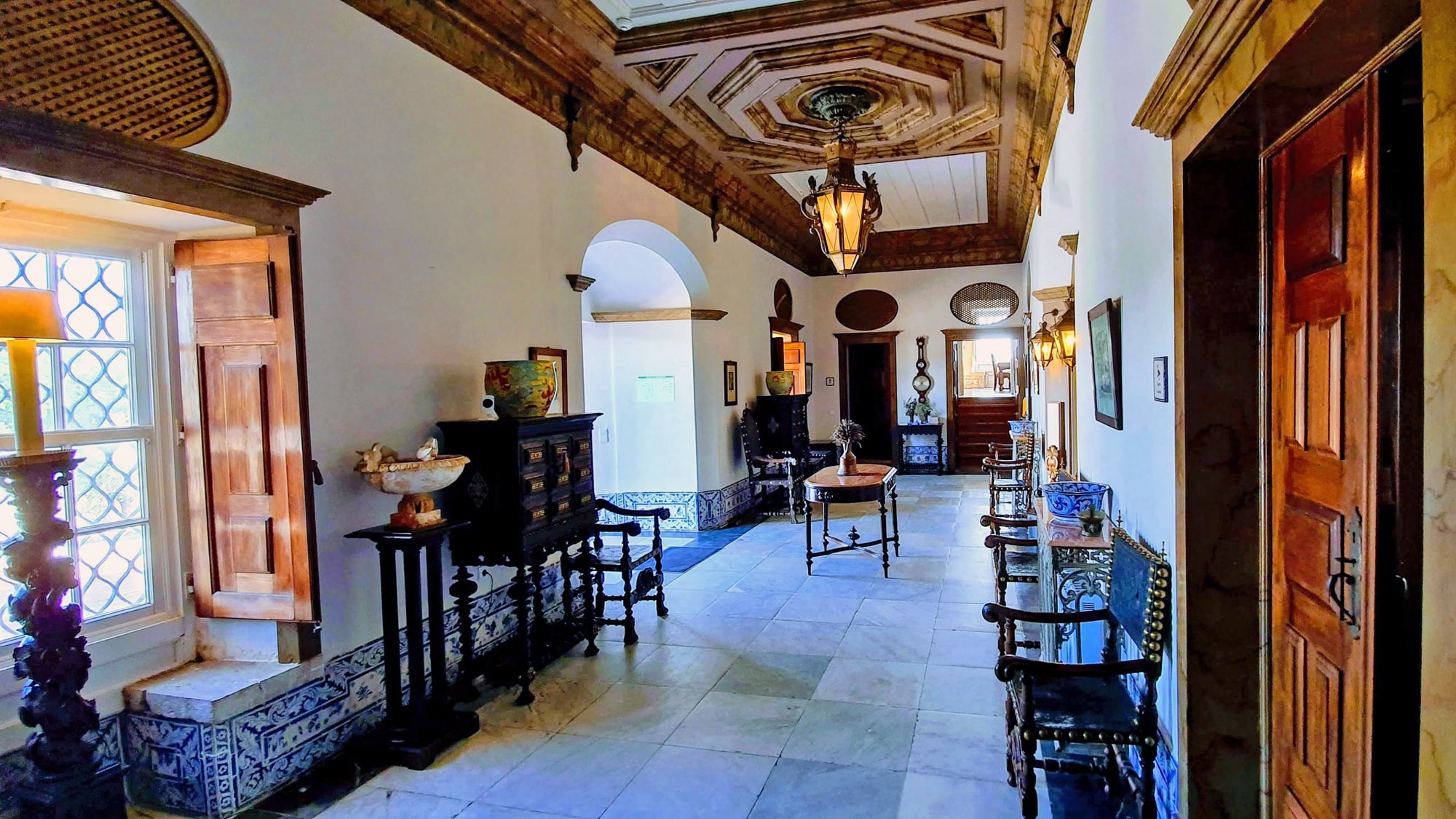 Flights: Most airlines will have you stop over in a major US city like Philadelphia, Washington DC, and New York  before flying you into Lisbon Humberto Delgado (LIS)—the Lisbon Airport. Some will have you stop in a major European city like London, Zurich, or Madrid. If you fly through London, try to avoid flying into Heathrow (LHR) and having to bus to Gatwick (LGW), which is 45 minutes away, without traffic.
Be sure to check on current covid travel restrictions and requirements for any country you're considering transiting through.
We encourage you to book your flights and arrange your travel insurance (including required Covid insurance) with a trusted travel agent. We recommend that you work with our travel agent, Linda Schwedock, so that arrival times, departure times, and ground transportation are coordinated. Linda can also help you if you want to arrive sooner, leave later, or add other destinations onto your itinerary.
Linda is available Monday, Tuesday, Thursday and Friday from 10:00 am until 3 pm Pacific Time:
Linda Schwedock
Pacific Harbor Travel
519 Seabright Ave #201
Santa Cruz, CA 95062
For now, email is the best way to reach her:
linda@pacificharbortravel.com
CST# 1014242-10
Travel Insurance: Travel insurance is required for this trip. It needs to cover any medical expenses that occur during your trip, including those related to Covid-19 and quarantining and should also cover trip cancellation, in case illness or injury prevents you from going on the trip. We ask that you register for our upcoming trip only if you are comfortable with our Covid-19 policies and procedures and agree to our responsible together commitment page.
Passports, Visa and Health: A passport is required, valid three months beyond the date of intended departure. No special visas are required for US citizens. Stay up-to-date with Portugal's latest travel health requirements here.
Please do not book your return flight in the morning or afternoon of May 17. If you do, you'll miss our final closing session, and will also be responsible for arranging for and paying for your own transportation back to Lisbon.
TIP: We recommend that you stay in Lisbon at least one last night after the retreat.
The Impact of Covid on Travel
We understand that deciding when to travel is a personal decision that comes with both excitement and reluctance. Our goal is to help you feel comfortable and supported during your trip to Portugal. At the same time, there are inherent risks integral to travel. We continually assess and manage for risks, as we always do, yet some risks are in our control and others are not.
In 2024, we will be renting the entire Quinta so there would be no other guests but us. We may require all our travelers to take a rapid test the morning before we were scheduled to meet so they could provide evidence of a negative test and another test three days later to ensure that no one was infected as they traveled.
We ask that you register for our upcoming trip only if you are comfortable with our Covid-19 policies and procedures and agree to our Responsible Together Commitment.
Lodging for 9 nights at a tranquil and charming Quinta room
Round-trip transportation from our meeting point in Lisbon to the Quinta. Please consult the schedule for pick-up and return info.
Writing workshops with Laura almost every day
Yoga instruction with Karyn every morning
Locally-sourced, traditional meals, freshly prepared by the Quinta chef. Including:

A casual welcome gathering with aperitifs
Breakfast each morning
Daily lunches in the historic dining room or on the terrace overlooking the gardens and pool, except for two while we are out exploring the area (one is on-your-own)
Family-style dinners inside the elegant Quinta or outside under the myriad of stars (weather permitting)

Access to Quinta amenities including the elegant gardens and stunning pool
A hike through the National Park
Cooking lessons on a Portuguese specialty
Quinta history and garden tour
A day trip to Sintra, a picturesque and charming town known for its whimsical palaces, extravagant villas, and the ruins of a 10th-century Moorish castle
A beach picnic of Portuguese dishes to eat next to the deep blue waters of the Atlantic Ocean
A fado performance
Local guides for many of the activities
Tips for activities and drivers included on the itinerary
A supportive, relaxed and nurturing environment
A wonderful experience of community and connection with a creative, adventurous group of fellow travelers
Multiple opportunities for deep relaxation, personal insight, pleasure, intimacy, adventure and joy.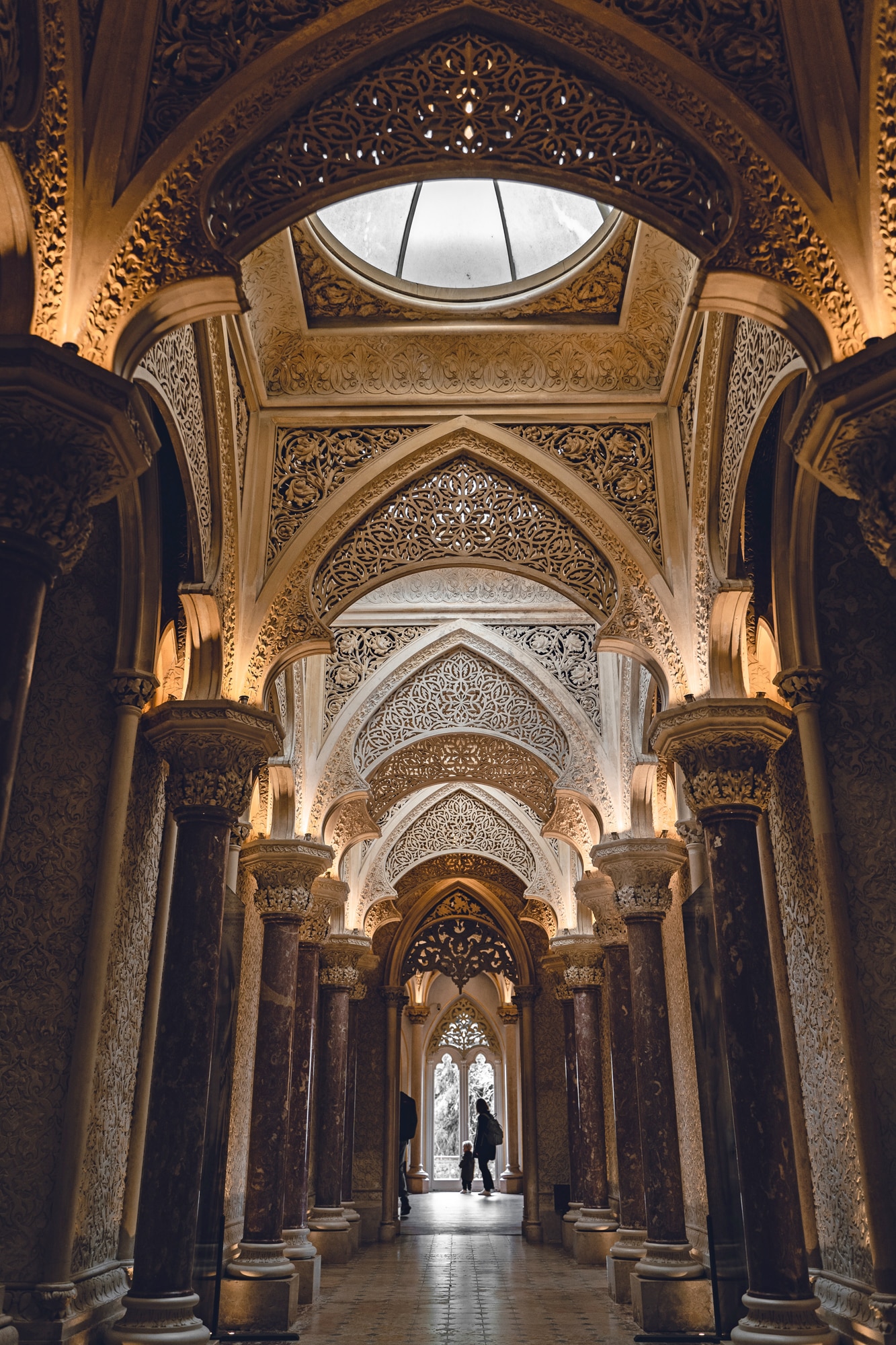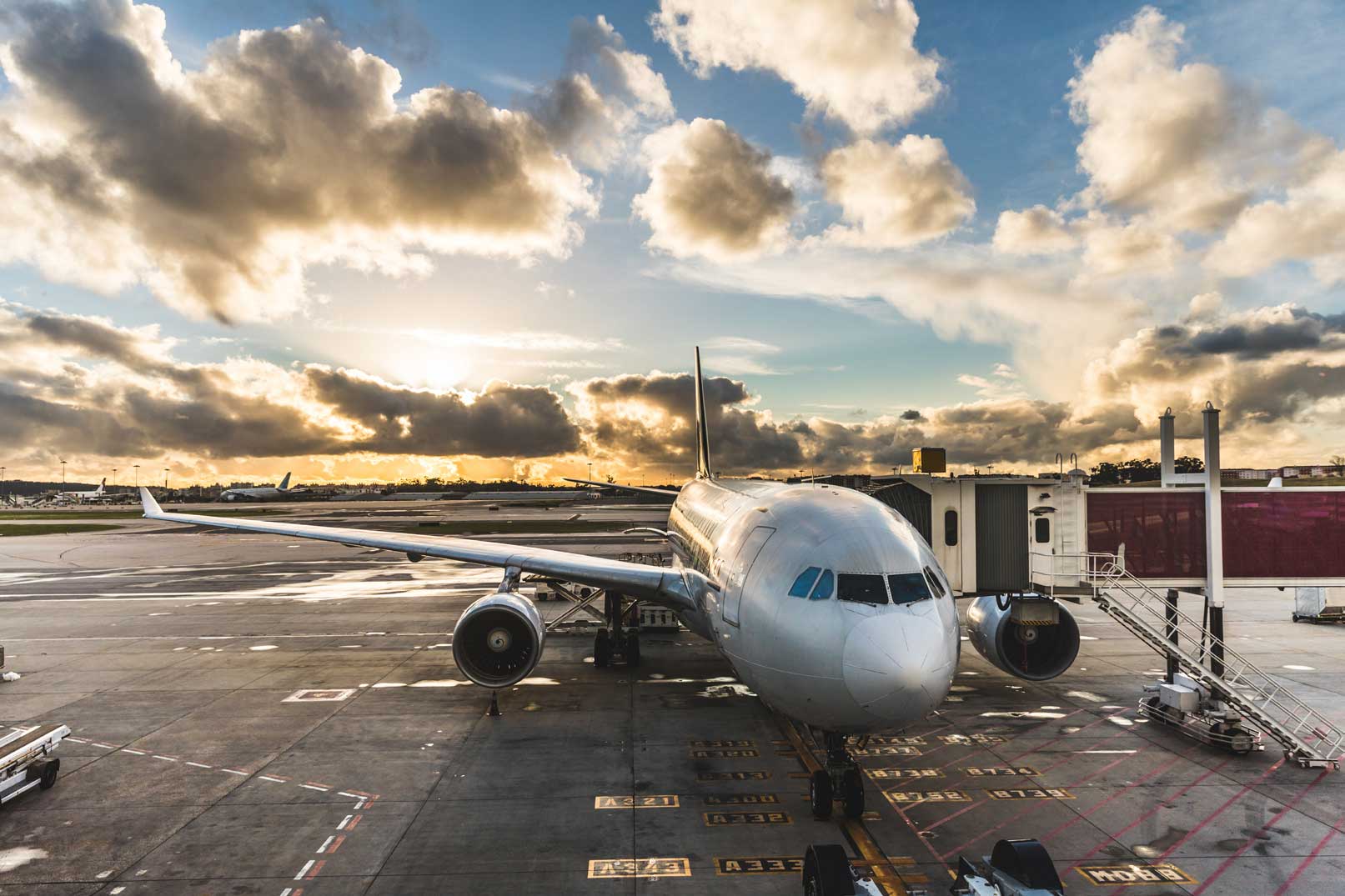 Round-trip flight to and from Lisbon
Overnight accommodations in Lisbon, if necessary for your flight itinerary
One lunch and one dinner
Personal, medical, or trip cancellation insurance
Souvenir shopping
Personal phone calls
Bottled water, alcoholic drinks not included in the wine tasting or extra snacks
Extra taxis
Covid testing if required
Personal laundry
How Do I Sign Up For This Amazing Adventure?
Portugal: Write, Travel, Transform
Your Investment
Cost:  per person for double occupancy based on two people sharing a twin-bedded room.
Double Occupancy
Luxury Double Occupancy
Single Occupancy w/Shared Bath
Single Occupancy w/Private Bath
Luxury Single Occupancy w/Private Bath
Size of Trip: This is an intimate vacation, limited to 21 people, with a minimum of 11. If the minimum number is not met, you will receive a full refund. The Writer's Journey LLC will not be responsible for any additional expenses incurred, such as nonrefundable airline tickets or passport fees.
Payment Schedule: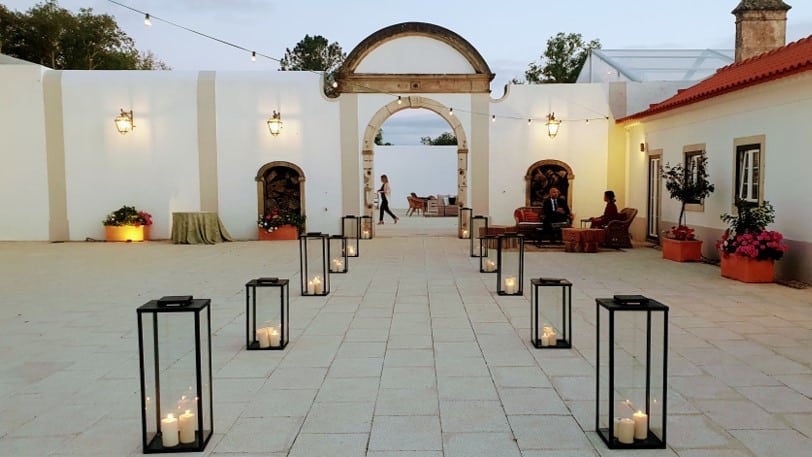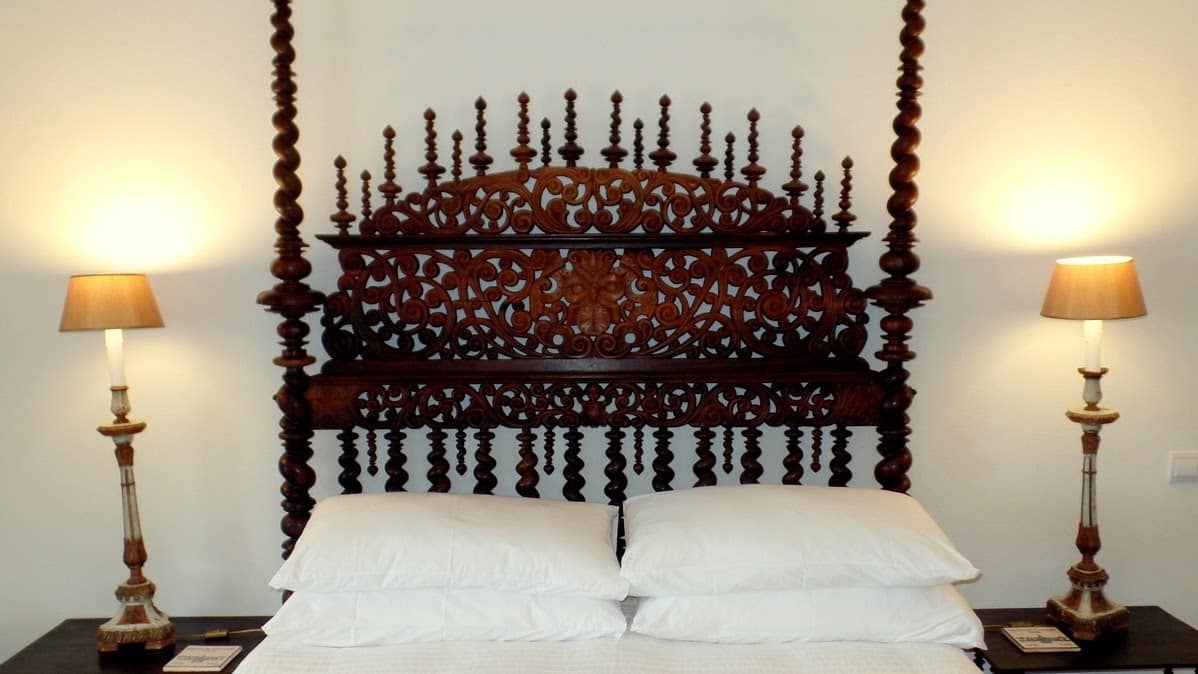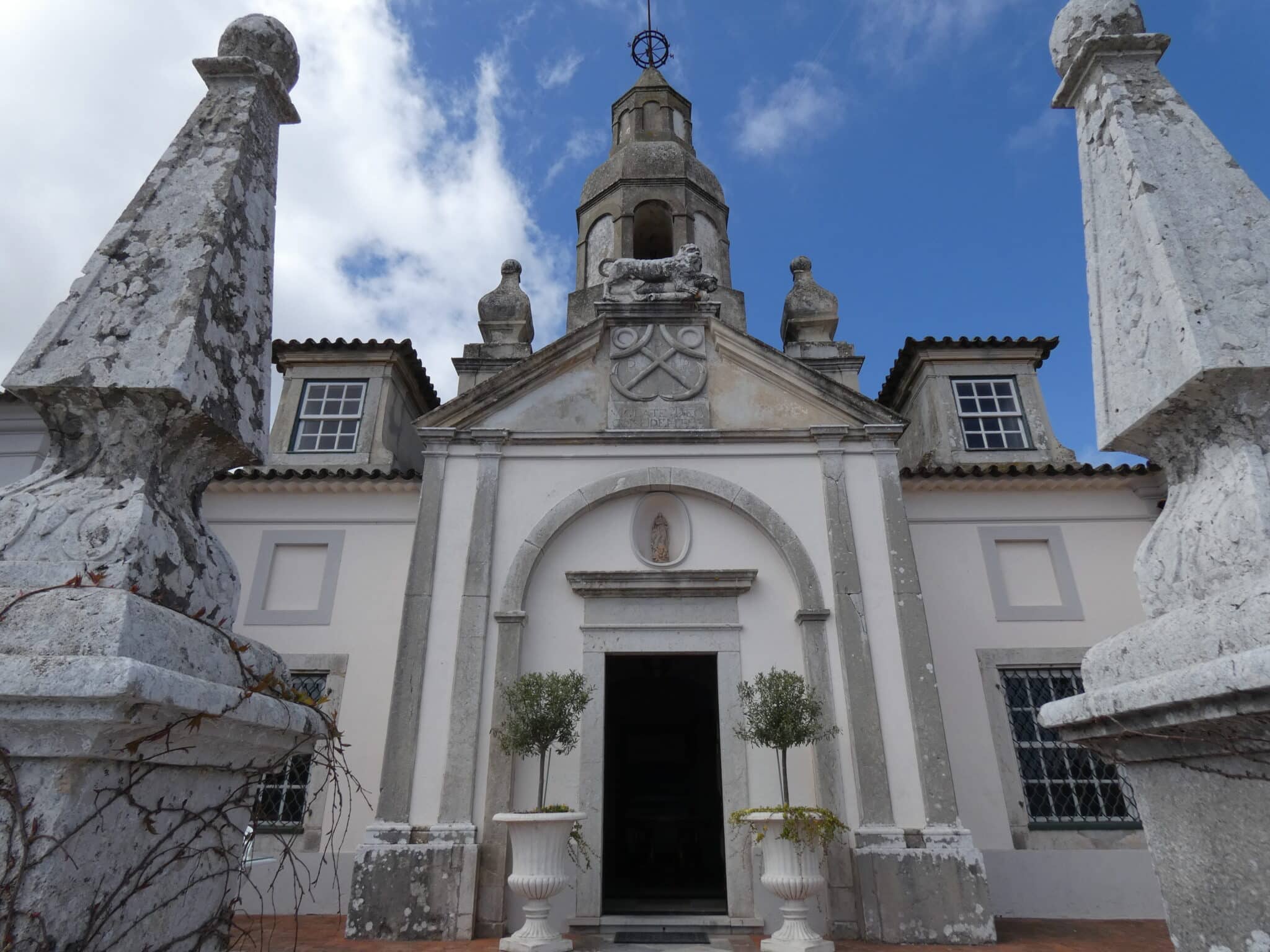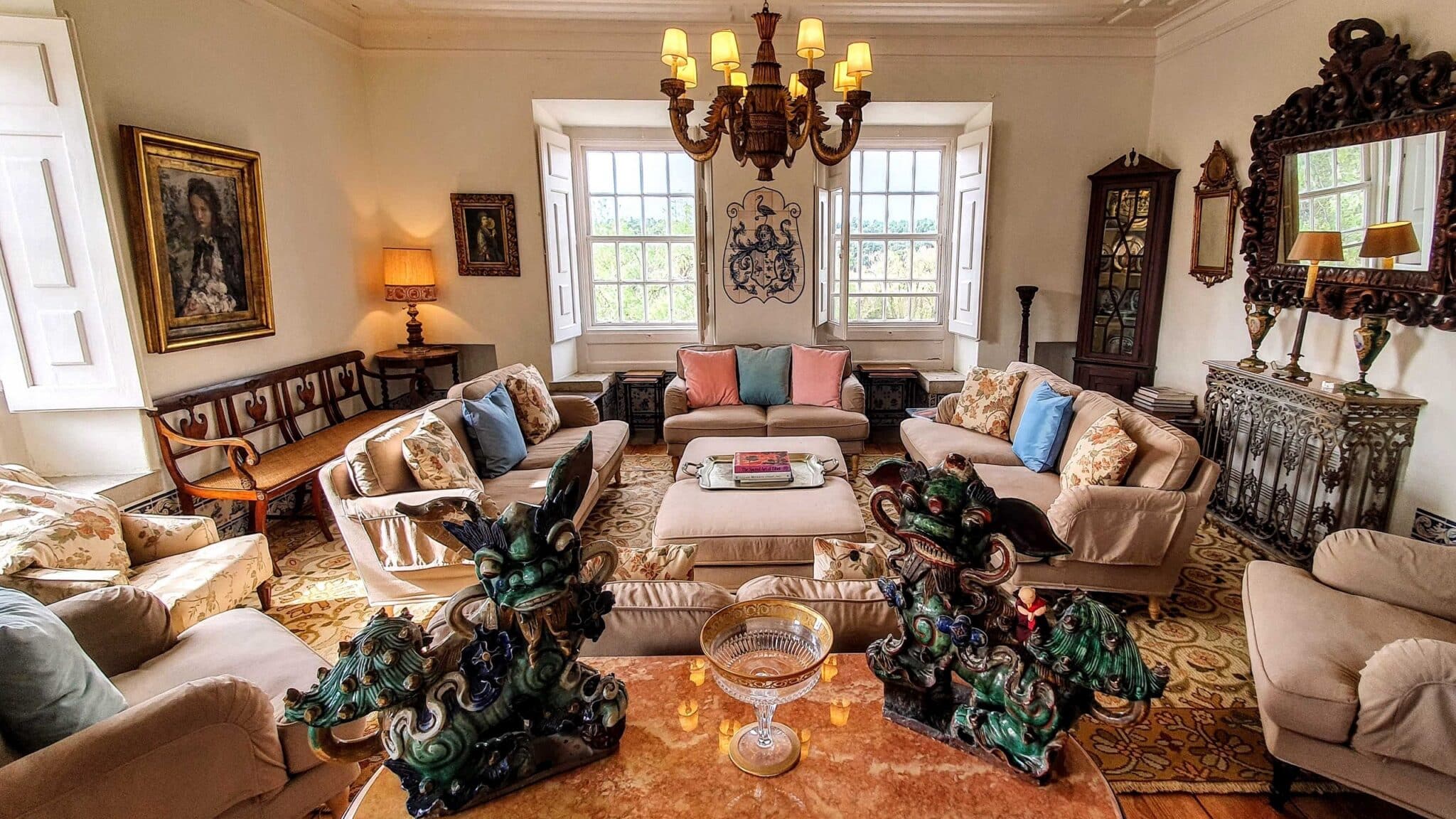 Cancellations and Refunds
The initial $1000 non-refundable deposit  will be forfeited in all cases. After February 1, 2024, there will be no refunds. Exceptions to this cancellation policy cannot be made for any reason, including personal emergencies. Travel protection insurance will provide your only option for recouping your investment in the trip. Please read the cancellation and refunds section carefully so that you understand the policy.
We reserve the right to cancel the trip (due to lock downs, natural disasters, border closures, or unforeseen acts of God). We will notify participants a minimum of 40 days in advance of the start date and everything you've paid directly to The Writer's Journey LLC will be refunded—minus a $500 administrative fee. We require this fee because arranging international programs is a complex process which requires us to make advance preparations and payments regardless of whether we run the trip or not. For this reason, we recommend that you purchase "Cancel for Any Reason" travel insurance coverage and always do your due diligence about what's being covered. This can be included in the international travel protection plan that purchased through your travel agent.
Once you complete your online registration, you will be mailed a confirmation packet that includes releases and a medical information form that you will need to complete and send back by return mail in order to complete your registration.
Choose Your Room
Roommates: If you sign up for a double room without having a roommate in mind, we will try to pair you up with someone. If we can't find someone you will be automatically upgraded to a single and you will need to pay the price difference.
The Options:
Luxury Single w/ Private Bath
Do you still have questions?