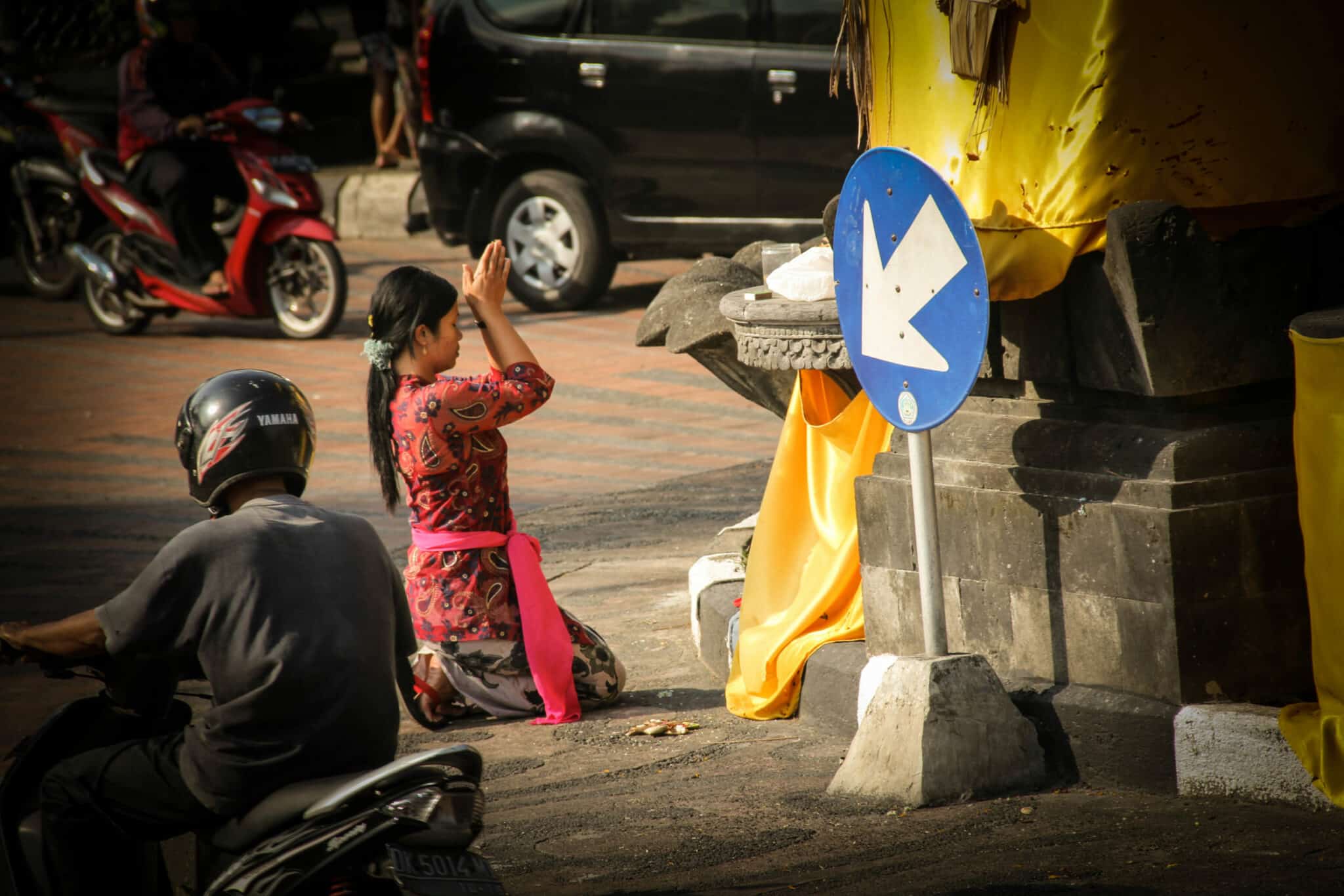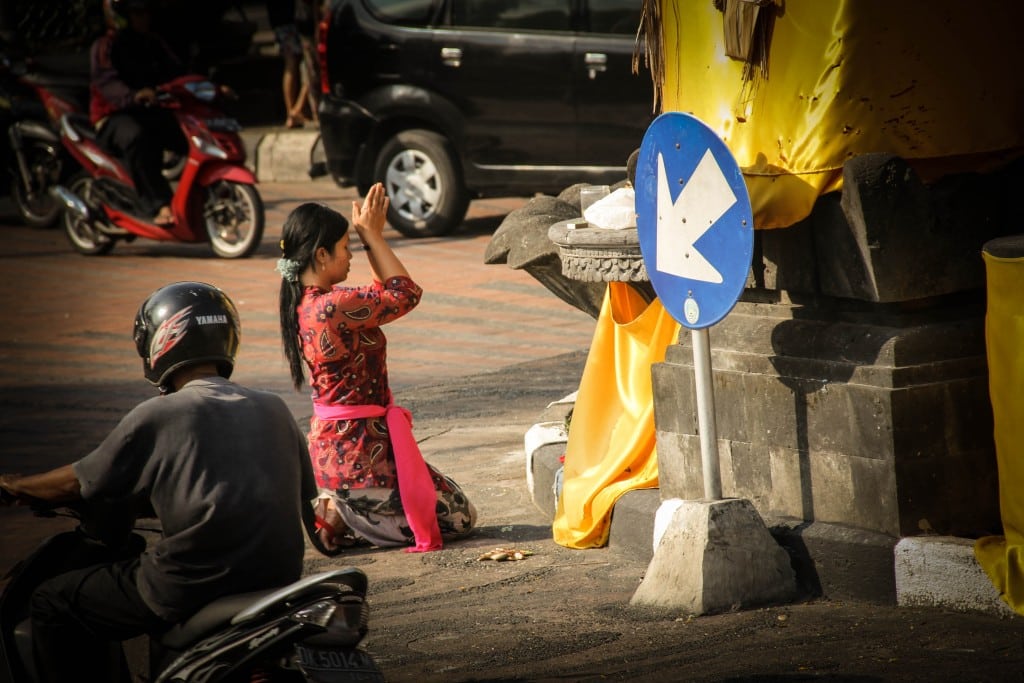 Travel Writing Tip #5: Always look for something you can be fascinated by.
Every time I take a group to Bali, we have the great honor of having lunch made for us by Surya's family at their family compound in Denpasar, the largest city in Bali.
This is a unique opportunity spending time with a real family – not available on any other tour to Bali.
Surya told us he has traced his family back to 1374 and that his family has lived on that compound for over 400 years. ¨We were living here on this land before the United States was dreamed of."
Surya is the head of the household, the oldest son, and he says he and his family have really worked to maintain the authentic materials in the buildings and the numerous altars on the property. Here are several of the structures used in ceremonies by his family.
Surya said his mother and sister-in-law make 250 offerings every day! "Sometimes," he told us, "they make a whole lot more on Sunday so they'll last for a few days of the week."
The compound is beautiful. Surya's brother is a gardener and evidence of his handiwork was everywhere. There are ylang ylang trees on the property, as well as avocado, mango, coconut, Asian bay, star fruit, and others. A construction project was going on in the backyard. Then I noticed a lit burner in the backyard with a large covered pot boiling on it. I asked Surya what it was. He is a master carver (as well as a master dancer). He knocked off the lid and said he was boiling one of his masks in an early stage to keep the bugs out of it.
Inside we saw some of his finished masks. He said it takes five days to make one, and he grinds the paint himself. It's made of calcified pig bone and Chinese lacquer.
The masks looking amazing on the wall, but when Surya put one on, it was as if he became a completely different being. This picture doesn't really capture it, but the transformation was startling – and Surya is a mask dancer.
Surya's family had spent the last 24 hours cooking an elaborate lunch for us, full of many delicious, varied dishes.
This is one of Surya's nieces and one of his nephews.
And this is his mother.
I felt incredibly honored to be there – and to see how a real Balinese family lives.
And if you come to Bali with me next July for my birthday, you'll get to meet his family, too, learn to make offerings, and enjoy a wonderful feast while drinking in the culture of Bali.
Join me in Bali next summer!
July 16-31, 2016
In the spirit of adventure,
The Writer's Journey
P.S. If you'd like to read about one of my prior trips to Bali, you can read my Virtual Vacation posts here.