Finding Light in the Darkness
Writing as a pathway to self-care in the age of Trump
Registration for this class series is now closed. To sign up to be notified of future low-cost events, please fill out the form at the bottom of this page.
"Caring for myself is not self-indulgence. It is self-preservation, and that is an act of political warfare."
Audre Lorde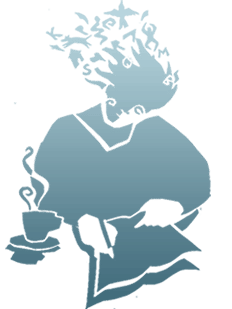 A writing workshop for the broken-hearted who want to find equilibrium so they can step up and do their part to heal our country and the world.  (And you don't need to consider yourself a writer to attend.)
Do you feel broken-hearted over what is happening in our country?
Are you overwhelmed by the bombardment of bad news?
Are you spinning in a cycle of disbelief, despair, grief, outrage, numbness, and fear?
Has it become harder for you to feel grounded and to take care of the basics - good sleep, healthy eating, exercise, feeling gratitude for the good things in your life?
Would you like to act from a more grounded place and a less frantic one?
Do you need a time-out, a place to breathe and reconnect with your deeper wisdom?
The five week series will be held on Monday nights, beginning on Monday, March 27th.
We'll use writing as a way to grieve, to express what's in our hearts, to reach beneath our panic, dread, horror and fear to find strength, resilience and community.
When we act hastily from a place of panic, distress and fear, our impact is diluted. It is imperative that we stop and breathe, that we tend to our hearts. When the world feels like it's on fire, self-care matters. Writing from the heart - and being heard - can become a powerful resource. Words can help us ground and fortify us for the challenges ahead.
In our hours together, writing and sharing our words will be our vehicle for creating a restorative, healing day in the midst of the storm. Let this day of guided writing - and sharing - provide you with an opportunity to take that long, slow nourishing breath that is so needed right now.
You do not need to identify as a writer to attend. If you're willing to bring a notebook and a pen, to listen deeply and share your words respectfully with others, you are welcome to join us.
This series will delve more deeply into the issues addressed in the one-day workshop. Although it's fine to miss a week if you have to, this will not be a drop-in class. It's intended to be taken as a series.
Week 1: Finding Our Bearings: Writing in Community as a Vehicle for Self-Care
Week 2: Preventing Burnout: Managing Distress in a Time of Upheaval, Loss and Change
Week 3: Hope in the Dark: Learning to Thrive in a Time of Uncertainty
Week 4: Taking the Long View: Slowing Down & Gaining Perspective
Week 5: Preparing for the Challenges Ahead: Finding Resilience & Strength
Dates: Mondays, 6:30-9:30: March 27, April 3, April 17, April 24, May 1 (no class on April 10th)
Location: Quaker Meeting House
225 Rooney Street
Santa Cruz
Cost: $50.00 for the series of five three-hour classes; anything collected in excess of basic costs will be donated to Sanctuary Santa Cruz. No one will be turned away for lack of funds.
Space is limited and registration is required. We need a head count to prepare for this event. Once you sign up, you'll receive relevant details in a welcome email. You can sign up by scrolling down to the bottom of this page.
FACILITATOR: If you don't already know me, I'm Laura Davis, a local Santa Cruz author. I'm co-author of The Courage to Heal and author of I Thought We'd Never Speak Again: The Road from Estrangement to Reconciliation. I lead writing workshops with a focus on writing as a tool for healing and transformation. In this brave new world we find ourselves in, this seemed to be one thing I could offer my community to be of service. These questions are urgent to me - let's explore them together.
"Writing is a way of saying that you and the world have a chance."
Richard Hugo