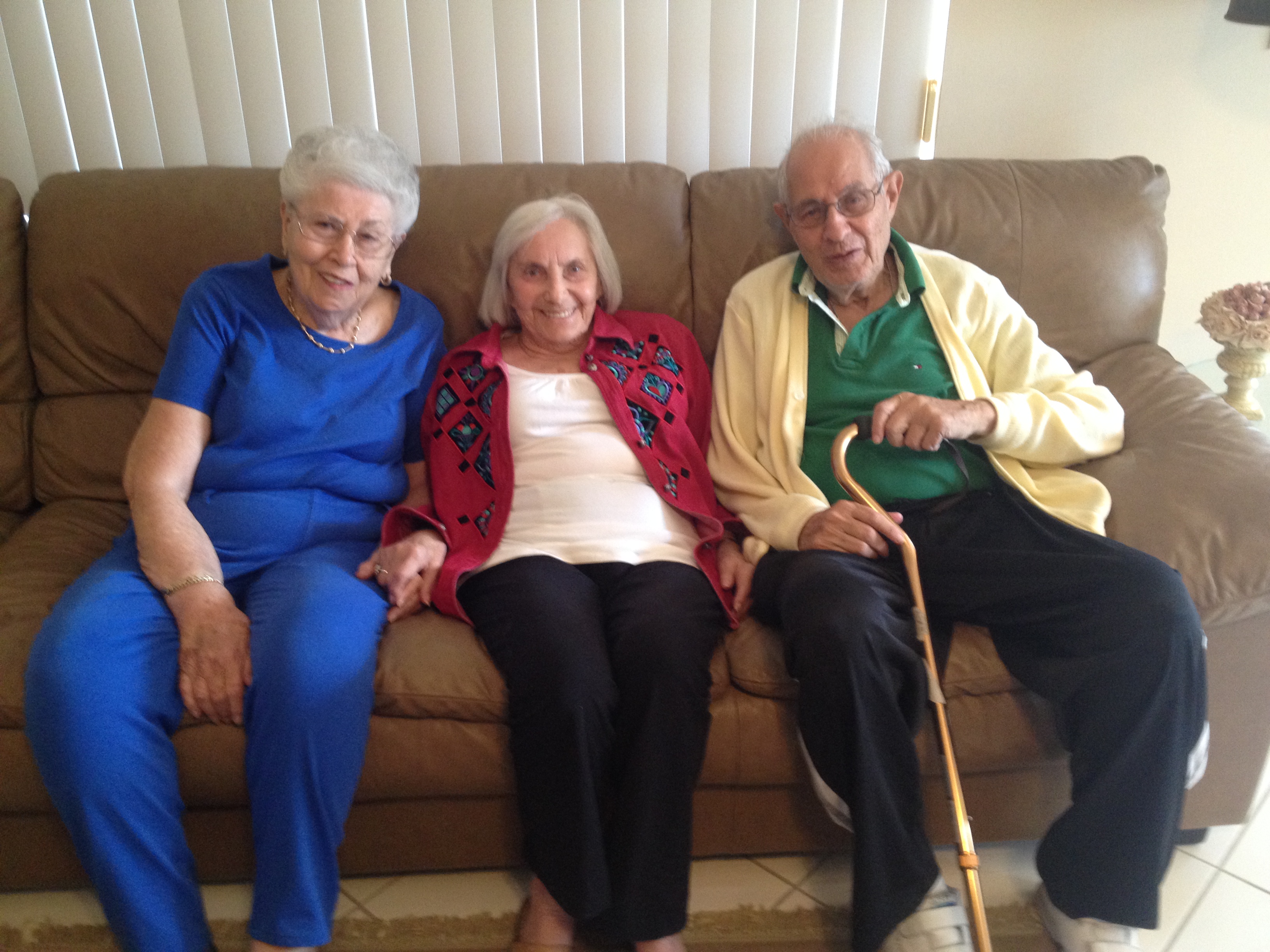 It's our last morning in Florida. I booked a late afternoon plane so we could get a direct flight home—and not have to rouse Temme for an early morning flight.
This morning, Uncle Ben had to go to dialysis and I knew he'd be there for five hours, so I knew I had to say goodbye to him this morning. We shared an awkward hug—I didn't want to knock him over—I thanked him for his hospitality and told him I loved him. Then I watched him walk with his lopsided gait slowly to the car, listening to the tap-tap of his cane all the way down the long cement pathway.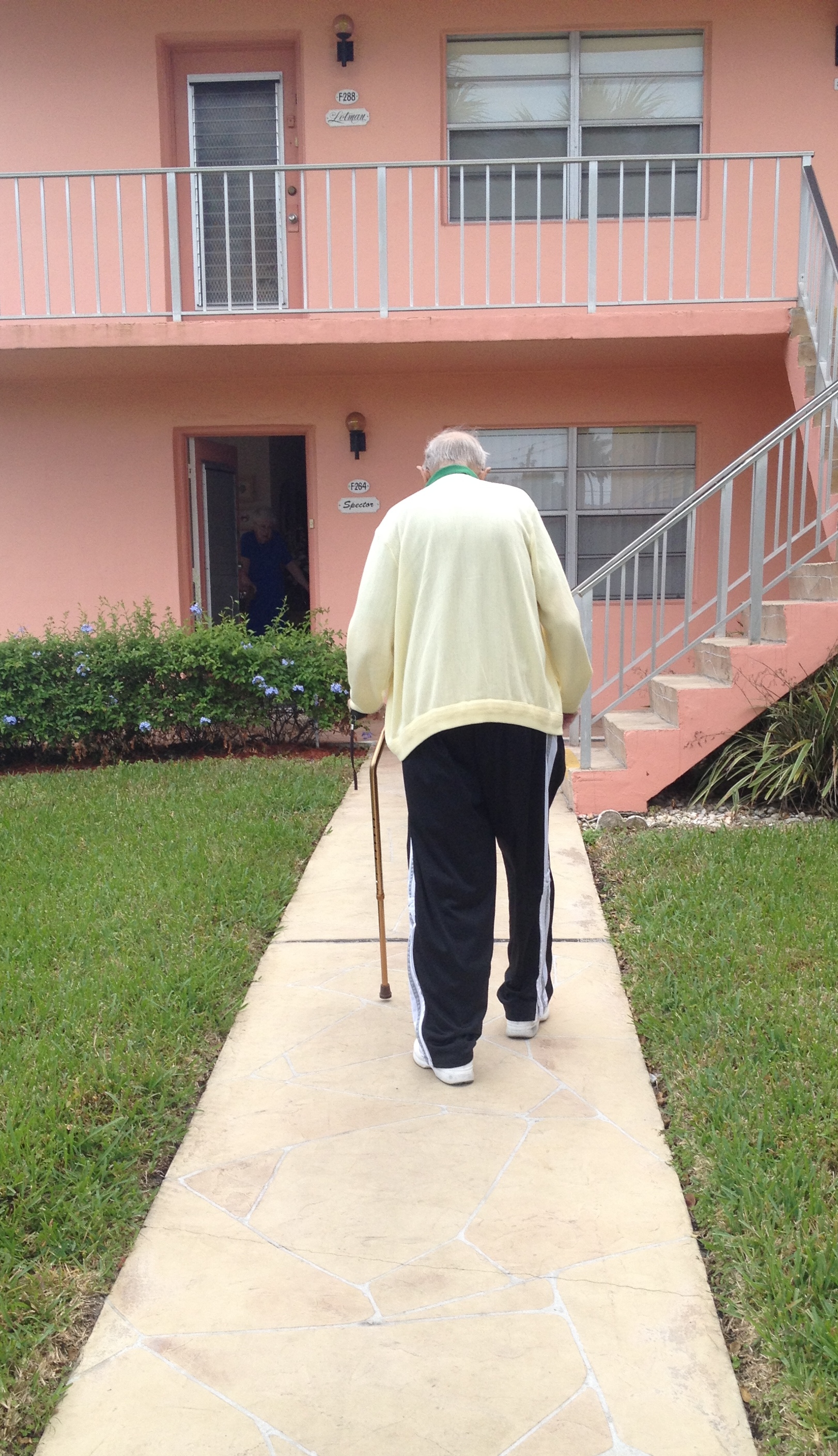 Ben carried a worn insulated lunch bag, the same one he's carried three times a week for seven and a half years to every dialysis appointment–with a turkey sandwich, a bottle of iced tea, ten grapes, and two graham crackers. The same lunch, every time, for seven-and-a-half years, made lovingly by his wife.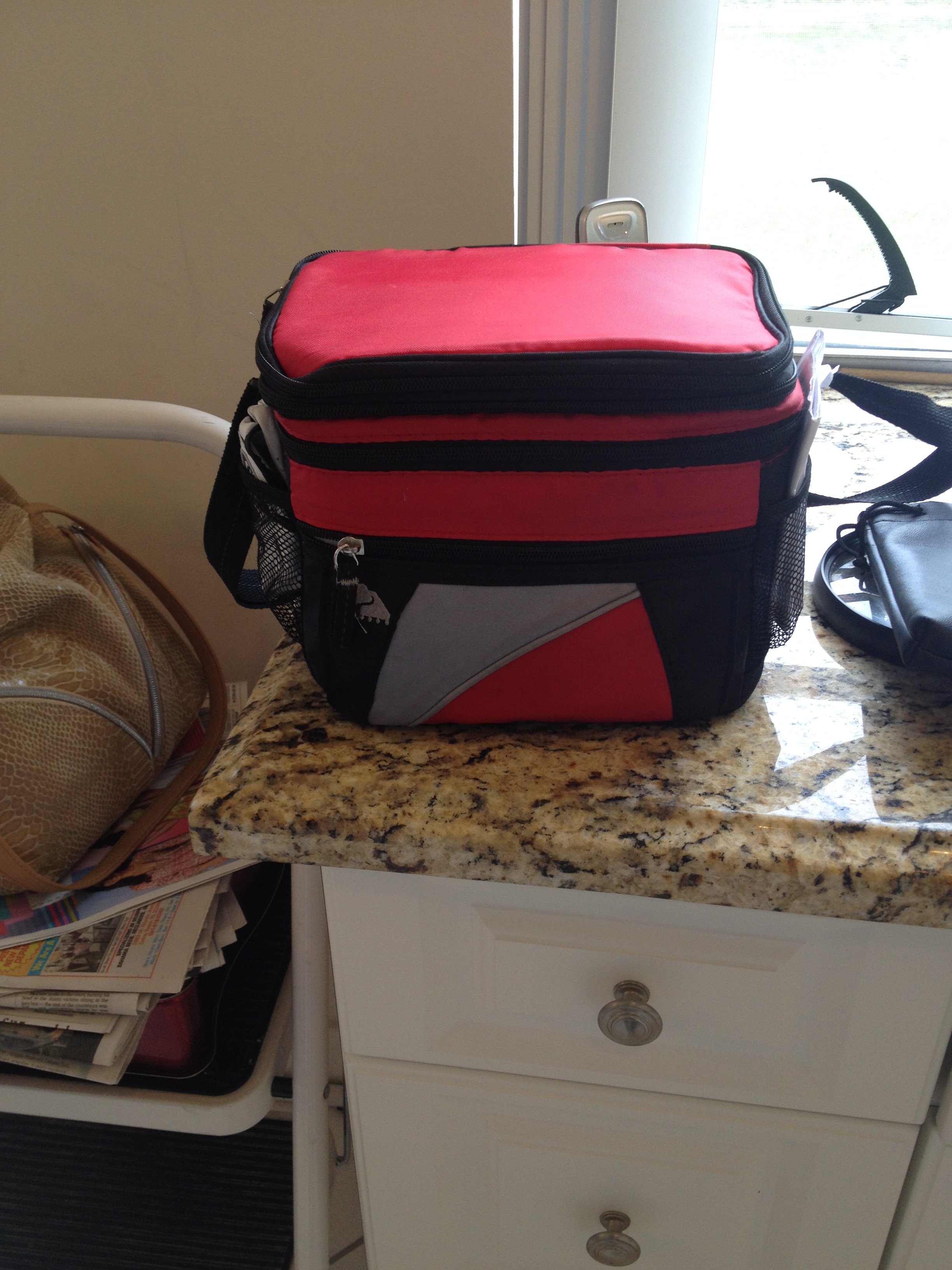 I stood in the open doorway until Ben slowly opened the door and plopped down heavily onto the driver's seat. The next time I see Ben will be at his funeral, an event I now am sure I will attend.
After he left, Esther and Karyn and I sat at the kitchen table, talking story. I'd heard some of Esther's stories already this week, but others were new. Mostly I floated on the warm tangy edge of her New York accent. I could listen to her all day.
It was raining outside for the first time since we arrived in Florida. I'd called and reserved an aisle wheelchair for Temme at the airport, and now it was time to get out of my pajamas and pack.
Last night, Aunt Esther had called me into her bedroom to give me some of her clothes. She was a statuesque lady, but she's lost a lot of inches and has been tripping over her pants. Every time I visited my mother as a young adult, she always tried to foist her clothes on me, but she was 5'4" and I was 5'10", so it never worked, and I resented the routine. But with Esther, I was delighted. I knew this was a transmission of love and acceptance, and there were actually clothes that fit me. I took a pair of white linen pants, some black slacks. and a couple of jackets. Every time I wear them, I will think of her.
While we were rooting around in Esther's closet looking for the missing set of slacks, I came upon the real treasure, a dusty box on the floor. I recognized it immediately—it was her old Mah Jong set. I played Mah Jong 25 years ago, and Karyn and I have been talking about taking it up again now that we're going to be empty-nesters, but I couldn't remember a thing about how to play.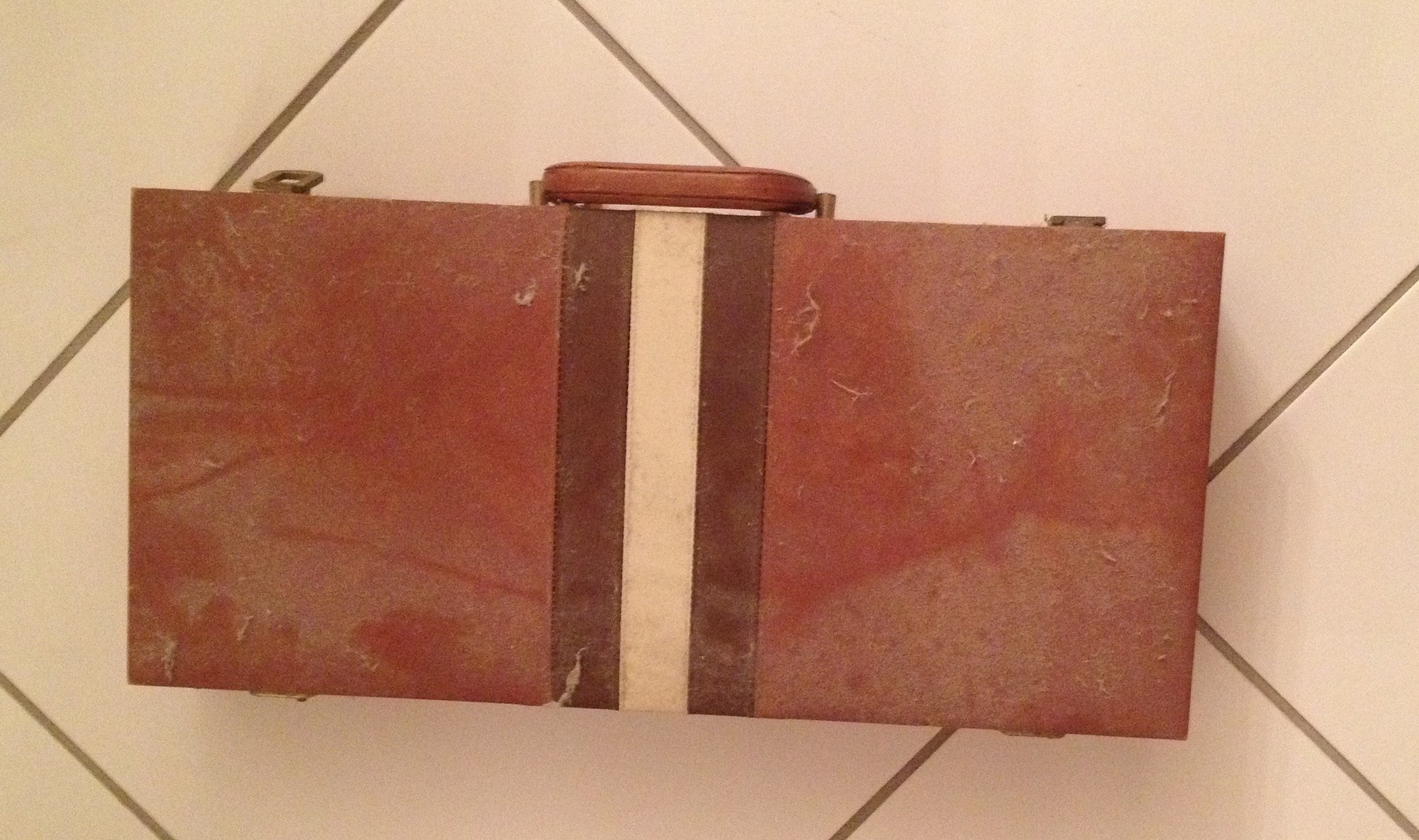 I brought the dusty old box into the kitchen and cleaned it off, and inside were the treasures—all those lovely tiles. Esther told me what the suits were: bams, winds, cracks and dots—as well as the winds, soap and flowers. She offered me her set, but I told her I had one at home. One of the first things I'm going to do when I get home is find people who want to play Mah Jong.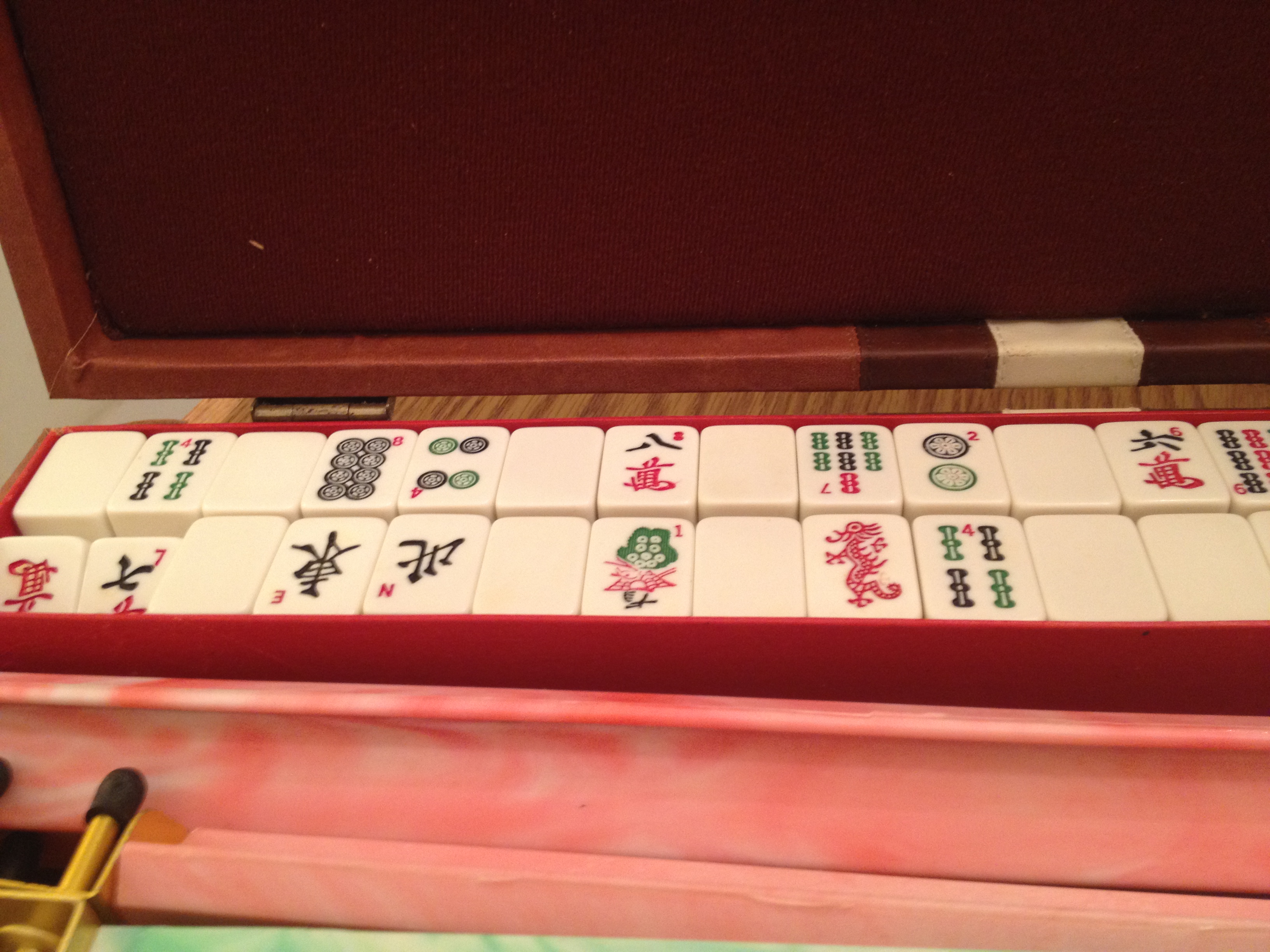 Temme slept all morning and I finally woke her up noon. I gave her a soft-boiled egg, buttered white toast, and peppermint tea, and over breakfast, as she and Esther started talking again, I turned on my recorder. Mom said, "Esthika, my svestika, I'm never going to see you again." Then she turned to Karyn, "Do you know what Estika means?"
"It means sister."
Temme put on her instructive voice, "The 'ka' is a diminutive, like sweetheart. Estika—my sister, my sweetheart."
Ten minutes later, these two tough old birds were singing the songs of their early childhood together. Just listen:
I wanted to linger. I didn't want to leave that little apartment that had been our home. But I knew it was time to go. Our bags were packed; our boarding passes printed out. Mom was dressed, We'd washed the breakfast dishes. It was time. I had the two sisters sit on the couch for some final pictures.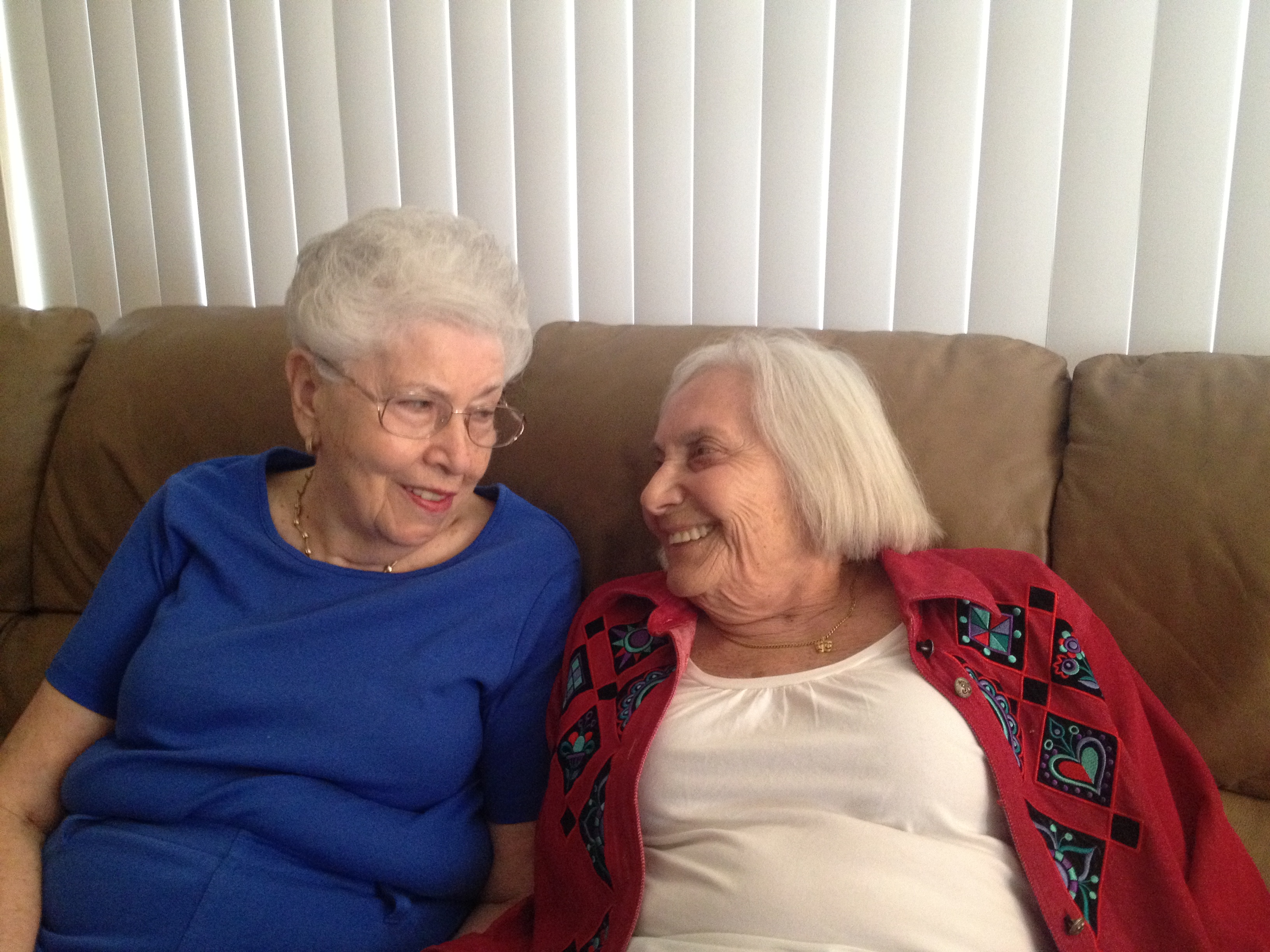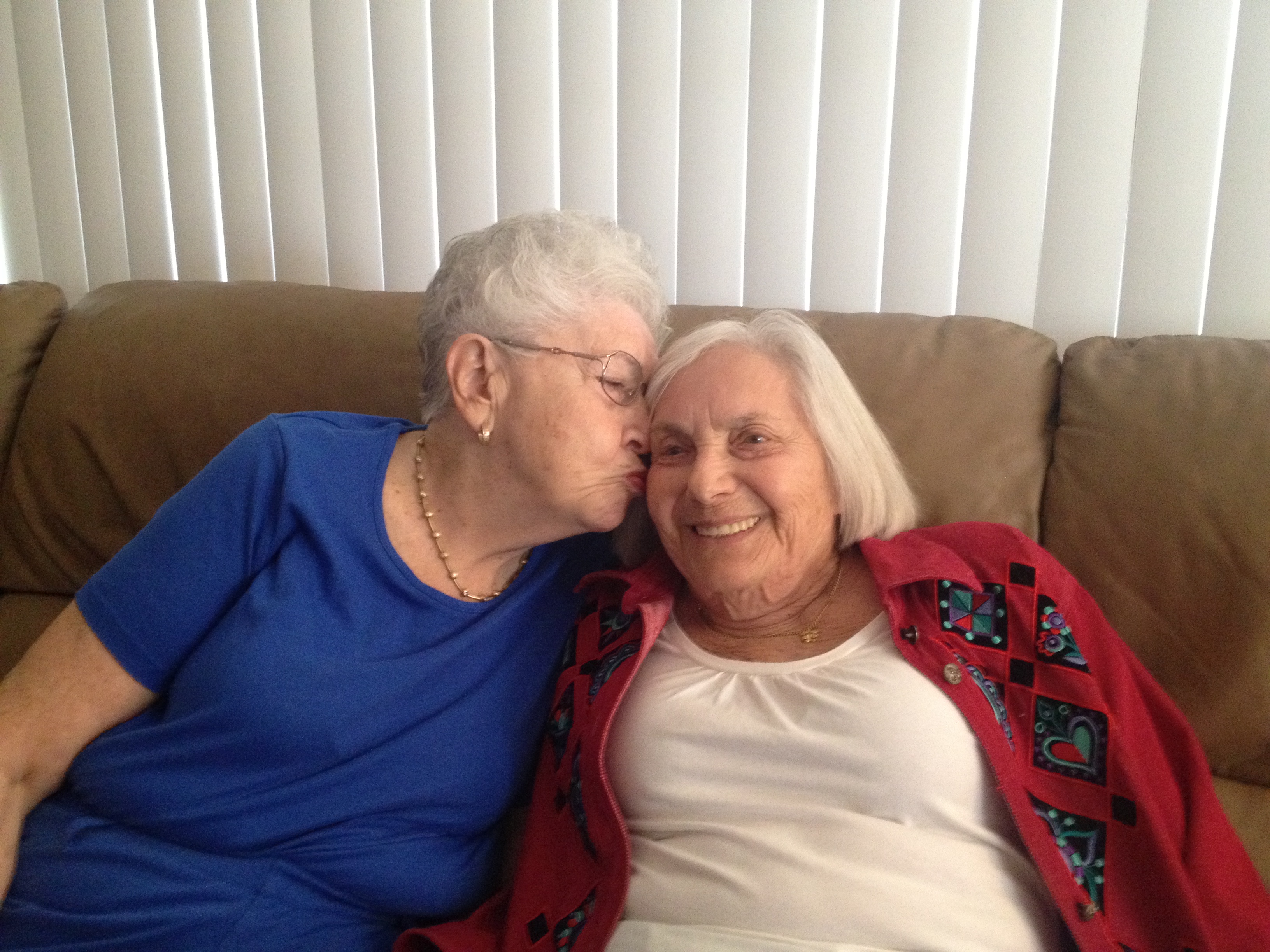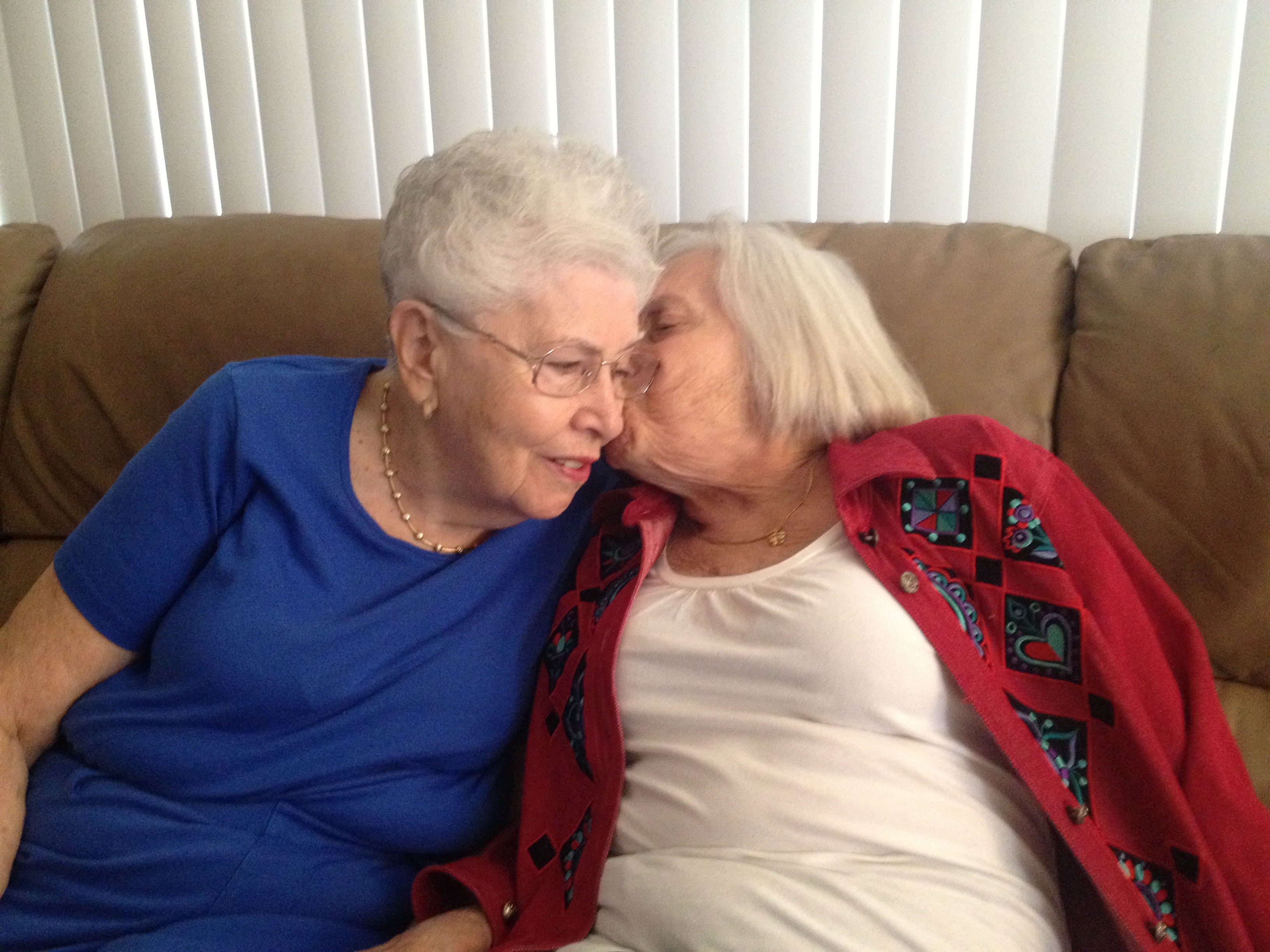 Esther walked us out to the car. And my mother and my aunt, the last of their generation, embraced for the last time.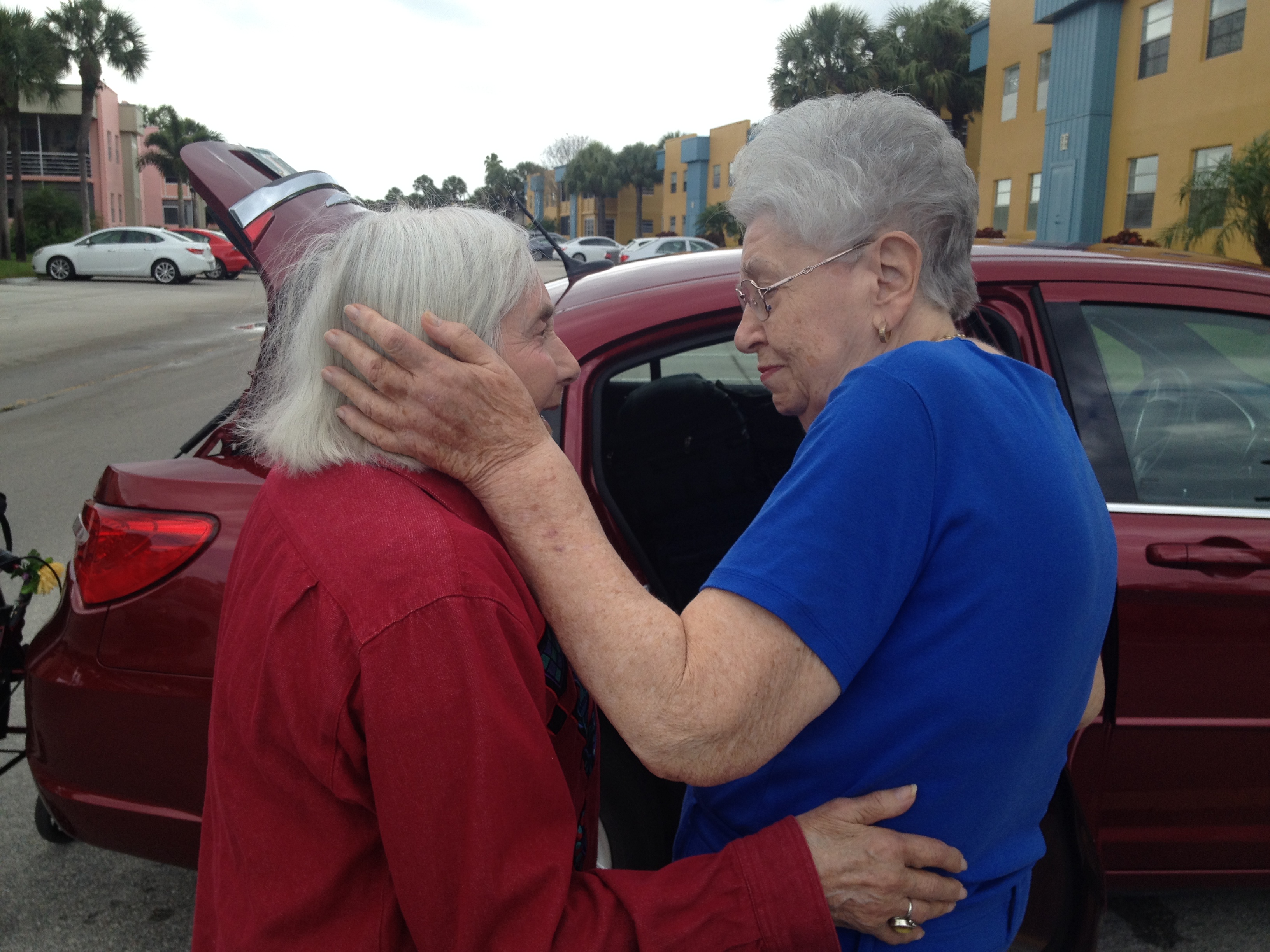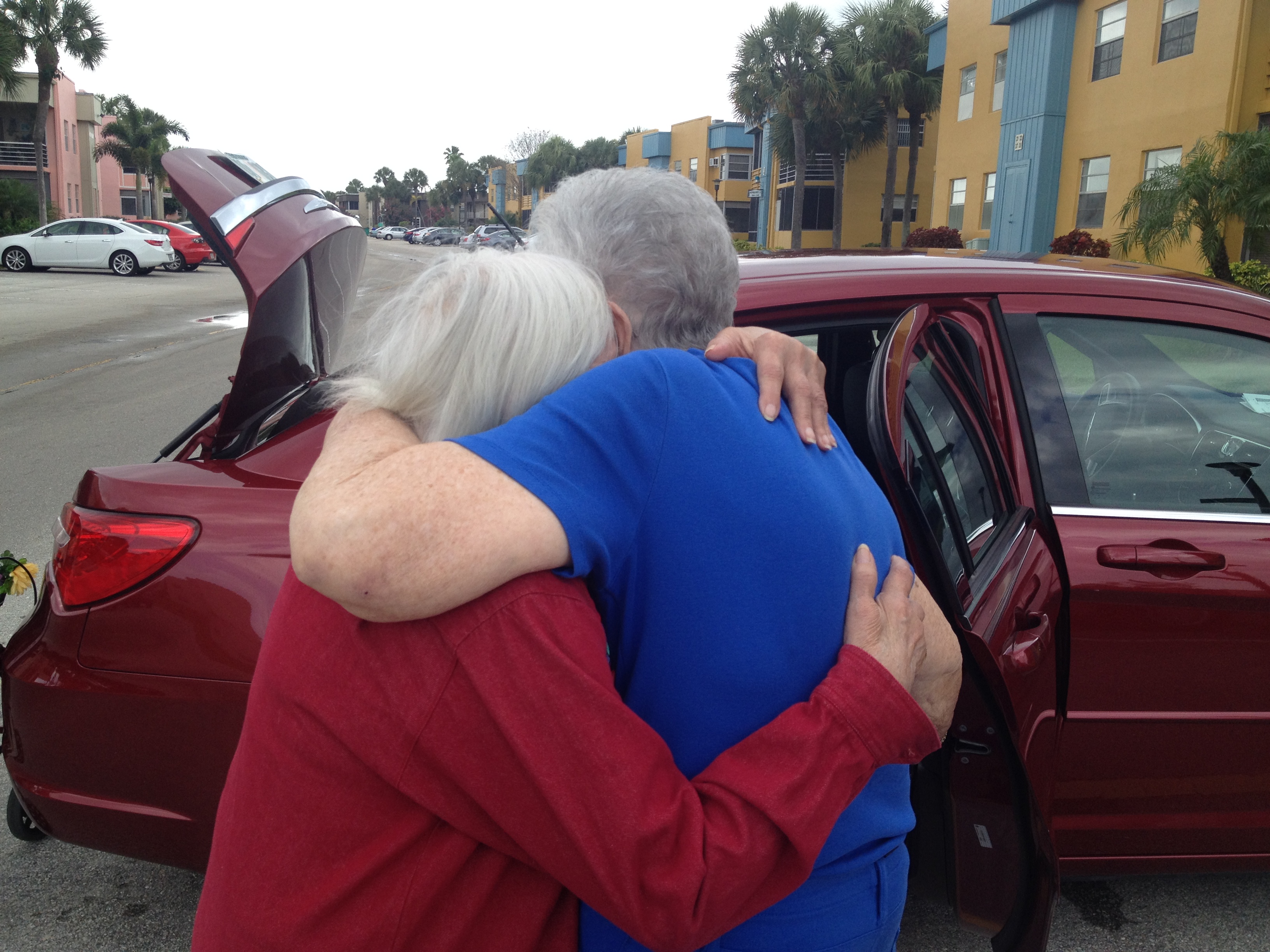 Karyn got in the driver's seat. I buckled Mom into her seat and closed the door. She looked out the tinted window at Esther, her face like a lost little girl. I gave Esther one last hug, my face streaming with tears. "If she dies," Esther said, "I won't be able to go to her funeral, and if I die, she won't be able to come to my funeral. This is it. This is the final chapter. I'll never see her again, but I never thought I'd see her, so thank you."
I can't imagine a week better spent.
P.S. If you missed the beginning of this journey, you can start at the beginning with this post.
P.P.P. And if you're new to my blog and my site and would like to keep hearing from me in the future, you can sign up here.