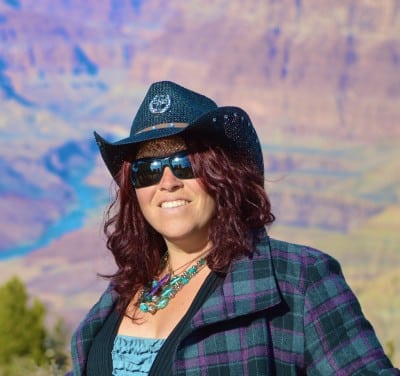 Shannon LaGrandier is a committed member of the Wednesday morning writing group. She wrote this in response to the prompt: Write an Ode to an Ordinary Object. I loved it because we writers are often obsessive about our writing implements.
Oh how I love you, purple pen, let me count the ways.  The way your cursive letters splatter all over this page makes my heart skip a beat.  The way the ink flows out of your tip is like a gentle breeze grazing over my sheet.  So many words long to leave my soul.  As my heart opens to the world, you are the vehicle in which it escapes.
Each word begins to come together into sentences, paragraphs and pages.  These beautiful purple marks are my life, my story, and my Truth.  I click your button and out comes your point.  You are ready at any moment for more of me to pass through you.  More of myself becomes clear as I look down at my note pad.  Parts of me that I could not understand become obvious as your scribble begins to make sense.I wonder about your parts, as I am not sure about how you were made, but that doesn't really matter.  I am aware of what you are though.  You are like an automobile made by God meant to take me to new destinations.  You take me to places that are unexpected, yet so desired.  You drive me in a way that can transport me to any time or place.  You drop me off at emotions left undone.  You remind me that loose ties need to be knotted, and that many knots need to be unraveled.  You glide so smoothly over to dark parts of me, and you remind me to shine some light into those crevices.
"No, purple pen, I don't want to go there!"
Or maybe I really do.  As I allow you to take the wheel, I experience more of me.  You unstifle the witty pre-teen tom girl that I am.  You remind me of the lost and lonely adolescent that I have been.  Then you most surprise me when you show me the beautiful strong woman that I have become…
Shannon is the mother of two and an intensive care nurse who has always wanted to write. She remembers, "When I was a little girl I always told my family that I was going to write a book about them." Thirty years later, she found Laura's classes and began to fultill her lifelong dream of becoming a writer.