The 10th Annual Writer's Journey Summer Retreat
Writing As a Path to Transformation
San Francisco Bay Area
July 15th-July 21st, 2015
4/3/15:  This retreat is full. If you'd like to be on the wait list in case of a cancellation, you can fill out the form at the bottom. Or if you'd to be notified the next time I offer this retreat.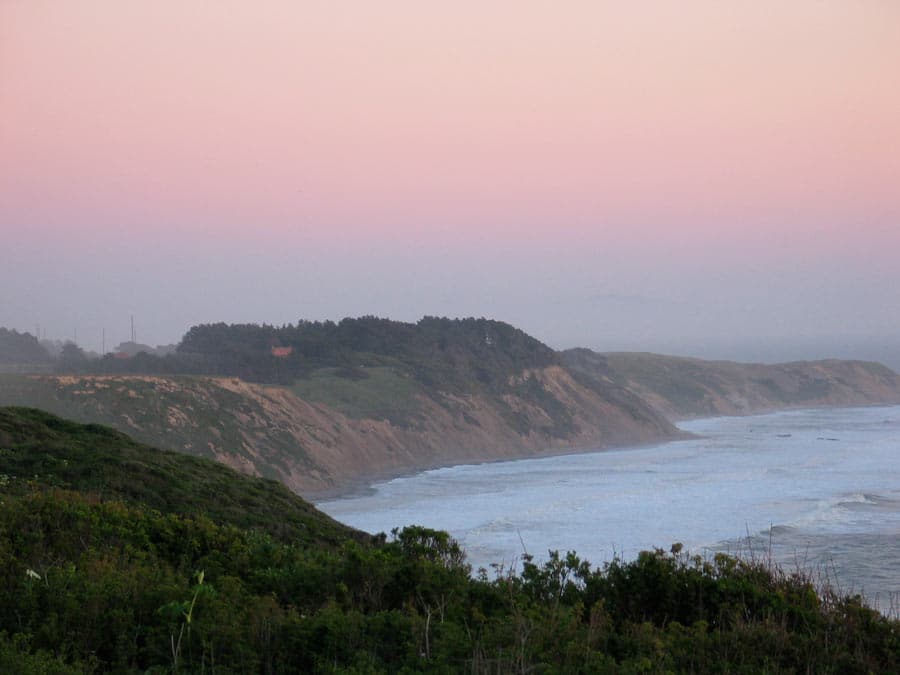 The energy for writing abides at our raw edges
Close your eyes. Imagine getting to spend a week on a mythological island, populated only by funny, creative, sensitive people of all ages and backgrounds. Imagine three delicious, healthy, mouth-watering meals appearing magically each day. Imagine nothing to do except write, dream, nap, stroll along oceanfront cliffs, and let your creativity flow. Now open your eyes. You are at Laura Davis' annual Commonweal writing workshop.

–Kim Tyler, Santa Cruz, CA

It has been over a week since I have returned from your retreat, and I am still turning over memories in my mind, savoring them as I would a delectable meal. The safety, sorority, serenity, growth–and oh yes, the writing! Everything served as nourishment for both body and spirit. I have never experienced anything like it. I cannot thank you enough for the profound experience that I just underwent under your gentle and wise ministration. I have begun a transformative journey on so many levels, and will be forever grateful for your help in setting me on this path.

–Emily Bitton, West Orange, New Jersey
Dear Friends, Colleagues, and Fellow Writers,
I would like to invite you to the 10th annual Writer's Journey Retreat at the incomparable Commonweal Retreat Center in Point Reyes in Northern California. I don't know if I can find the words to tell you how powerful, inspiring and transformative these summer retreats have been.

The retreat will begin with an afternoon arrival on Wednesday, July 15th, 2015 and will conclude on Tuesday, July 21st, 2015 after lunch.

Thank you, Laura, for a powerful retreat. You are an extraordinary teacher—your warmth, your humor, your wisdom and your insight provide a safe haven for all of us on the Writer's Journey. The pacing of the writing experience was remarkable. I loved being able to relax into the experience, knowing it was safe to go deeper and deeper.

–Belinda Carter, Sacramento, CA

The change evoked by my Commonweal experience did not reveal itself fully until long after the retreat ended—and the changes showed up in my ordinary life. I was inspired to write, join a writer's group, and write some more. The transformation was evident, too, in how limber and clear my professional writing became. I began writing with an ease and speed that was totally unexpected. And these changes have stayed with me.

–Karla Fischer, Champaign, Illinois

Just when I thought I couldn't write anymore, I did. I wrote and wrote and wrote again—more than I imagined possible—truly transforming my view of myself. Thank you!

–Laura Grace Brown, Peru, Vermont

I was excited to sign up for Laura's retreat, but as the time grew near, I got last minute jitters and almost didn't come. I'm so glad I didn't listen to my fears. During Laura's retreat, I found a part of me I haven't seen or felt in over a decade. I have never felt so free and alive!

–Phyllis Jaco, O'Hallon, Illinois, Retired Air Force Officer

I got way more than I expected and I expected a lot. It has been a long time since I have felt so nurtured and so free.

–Barbara Levitt, Santa Cruz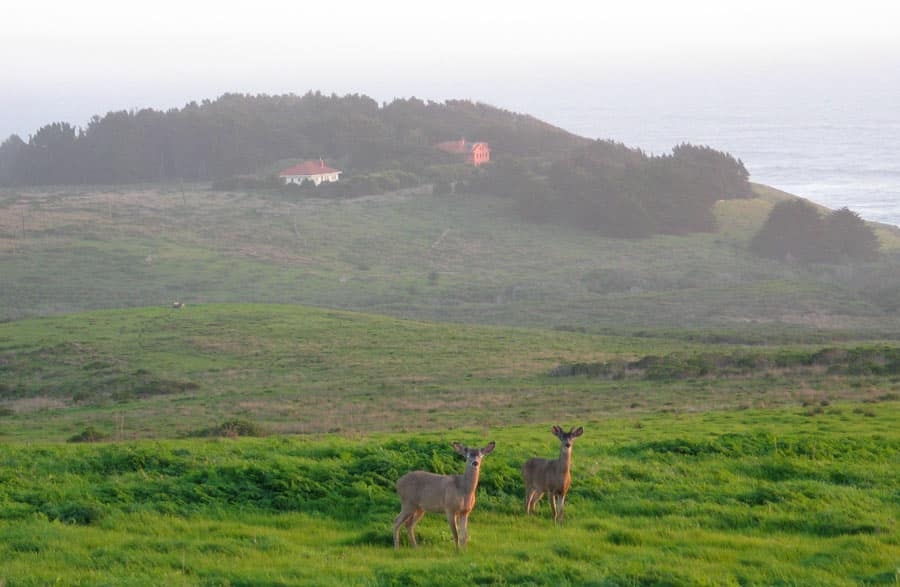 Here are the relevant details:
Why a Writing Retreat? Many of us hold a deep dream of wanting to write. We want to write so we can understand ourselves more deeply and so that we can be seen. We sense that there are stories living inside of us that need to be told, but in our busy lives, we have not been able to create the time, space or circumstances in which to do so.
The Writer's Journey Retreat will give you that time. In our safe, supportive circle, you will find the permission, encouragement, and skills you need to explore the voices in your heart and tell the truth about your life.
Writing with Laura is a dream come true…she's funny, smart, insightful, and willing to risk putting her own life experience down on the page. Writing practice has proven to be a form of meditation in action for me: it has revealed dark corners of my mind that were begging for illumination, and healed broken pieces of my heart. I have cried, laughed, marveled at the insights a simple thing like writing practice has given me. I have used it in the groups I run with first-time older mothers, and even the women who say they have no skill writing are led into deep and wonderful places inside themselves. This is an experience not to be missed.

–Nancy London MSW, author, "Hot Flashes, Warm Bottles: First-Time Mothers Over Forty
The Writer's Journey Retreat is not a critique group. The focus is on the process of writing and where it can take us, rather than on polishing a finished product. We will alternate between periods of writing and listening to each other-not from a place of judgment or analysis-but from a place of focused attention and deep acceptance.
The Writer's Journey is rooted in writing practice, developed by Natalie Goldberg in her classic books, Writing Down the Bones and Wild Mind. I will bring writing suggestions, excerpts from literature, guided meditations and exercises designed to open the channel from your heart to your head to your pen. If I give a suggestion and it doesn't resonate with you, you are free to explore themes of your own.
I breathed new life into my writing during this retreat, and for this I am deeply grateful.

–Erica Ross-Krieger, author of Seven Sacred Attitudes: How to Live in the Richness of the Moment

When I came to this retreat, my being was carrying the writer inside me. Laura was the midwife who birthed my writer with amazing skill, leaving me healed and ready to speak my truth.I am now entering the 48th year of my life broken open and initiated, ready to take my rightful place a writer: a title I can now claim and own. 'Thank you, Laura, for enabling me to say, I am a writer!'

–Eileene Tejada, community college instructor

Laura calls herself a writing teacher, but writing is just the vehicle. What she really teaches is transformation. I have attended this retreat for five years now and no matter where I live in the world, I will always be back.

–Bonnie Harris

Laura's Commonweal Retreat is a gift. With an abundance of delicious food, walking paths and ocean views, as well as reverence for words and each individual spirit, her retreat is an affirmation of what Terry Tempest Willians refers to as 'finding beauty in a broken world.'

–Connie Hanstedt, completing her memoir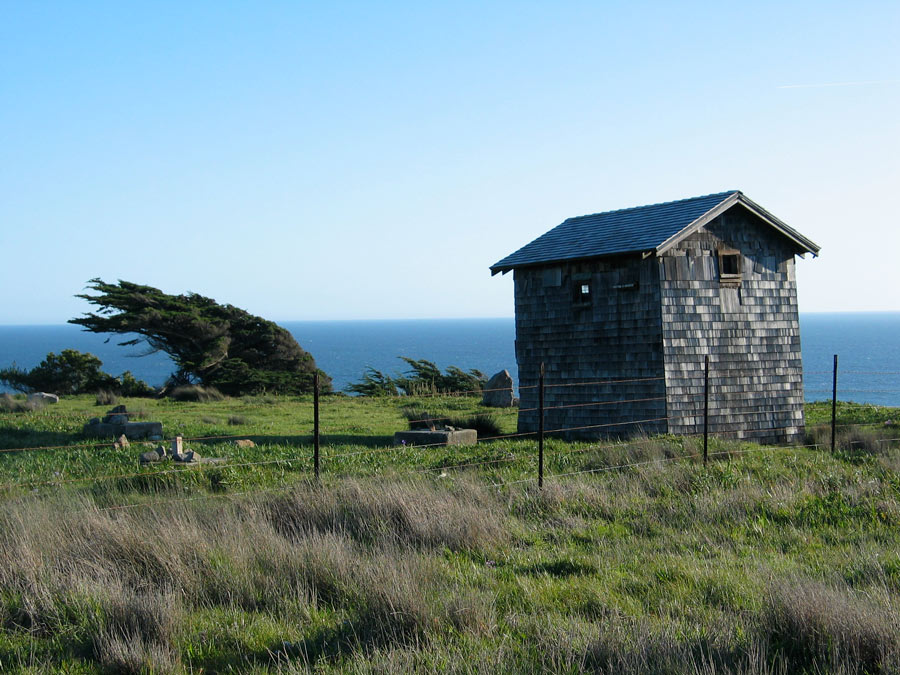 The Writer's Journey Retreat will help you:
Discover the deep essence of writing
Explore the unique nature of your own voice
Develop a writing practice that frees your creativity and connects you to your wild mind
Use first thoughts and original detail to make your writing come alive
Take greater risks in your writing
Overcome writer's block and the fear that you don't have what it takes to write
Use the transformative power of writing to move through life's challenges
Be part of a supportive community of peers that is committed to writing and listening together

Laura Davis is an inspired, natural teacher who brings tremendous heart to her work. I've done two of her retreats and have learned more about writing (and about me as a writer) than I have from all of the many books I have read on the subject. An exceptional writer herself, Laura has taught me to write lucidly from a depth I never imagined. I am deeply grateful for the gifts she has given me.

When you take an exceptional teacher and put her in the perfect setting, the combination is unbeatable. Commonweal is a spiritual haven tucked in the woods near the sea: private and quiet, with plenty of space to sit quietly alone, take long walks, and be at peace. Last, but certainly not least, the food was FANTASTIC, the staff unobtrusive and caring. If you're considering a writing retreat (or even if you haven't until now), I highly suggest that you take the leap. You won't regret it!

–Doug Sawin, Ph.D, Guide-Trainer-Coach, The Life Skills Training Institute

There is no other word to describe the writing retreat with Laura Davis than just plain JUICY. The peaceful Commonweal environment, the rugged coast outside the door, Laura's clear, authentic presence, and the nourishing fresh, organic meals provided just the right setting for my weary soul and stale writing habits to get renewed and refreshed.

In the midst of the retreat, I looked around and noticed I was peacefully surrounded by other writers. "Of course," you say, "you were at a writing retreat." Well, it is one thing to say that and another to feel the sacred presence of other writers who are committed to bringing their true voices to the page. I treasure the experience, and it only could have happened in a gorgeous setting with Laura's fierce protection of the sacred writing space.

–Erica Ross-Krieger, author of Seven Sacred Attitudes: How to Live in the Richness of the Moment

Laura's writing retreat was a rare and beautiful gift. It was a real treat to be with an eclectic, quiet, exuberant, creative group of people gathered to write our hearts out. Laura created a safe, accepting space for us to let go and pour ourselves onto the page. There were no red letter Fs for us-just lots of great food, a beautiful setting and a wealth of wild writing.

–Jamie Willamon, stay-at-home mom and retreat participant.

I signed up for the retreat, unsure what to expect. I went with trepidation: 'Would I be good enough?' 'Would it get too personal?' 'Was it worth the money?' I came home extremely glad I had gone. It wasn't about being good enough; it was about being encouraged to find my voice. I rediscovered how much I love to write and was relieved to meet other people like me, who need to write as much as they need to breathe.

–Stephanie Huff, Director of Marketing for firstRain, a software company

Laura is a compassionate gentle and terrific teacher. The retreat was unique and supportive and she definitely delivered on her promise of, The Writer's Retreat of Your Dreams."

–Marie Hanson, completing a memoir
The Setting: Commonweal is an incredibly beautiful retreat center in Bolinas, California, near Point Reyes. Come prepared to absorb the stark beauty of the wild California coastline at the height of summer. It's a gorgeous, wild, beautiful haven. The meals are fresh, organic and deeply satisfying. Accommodations are peaceful and quiet, conducive to creativity and deep rest.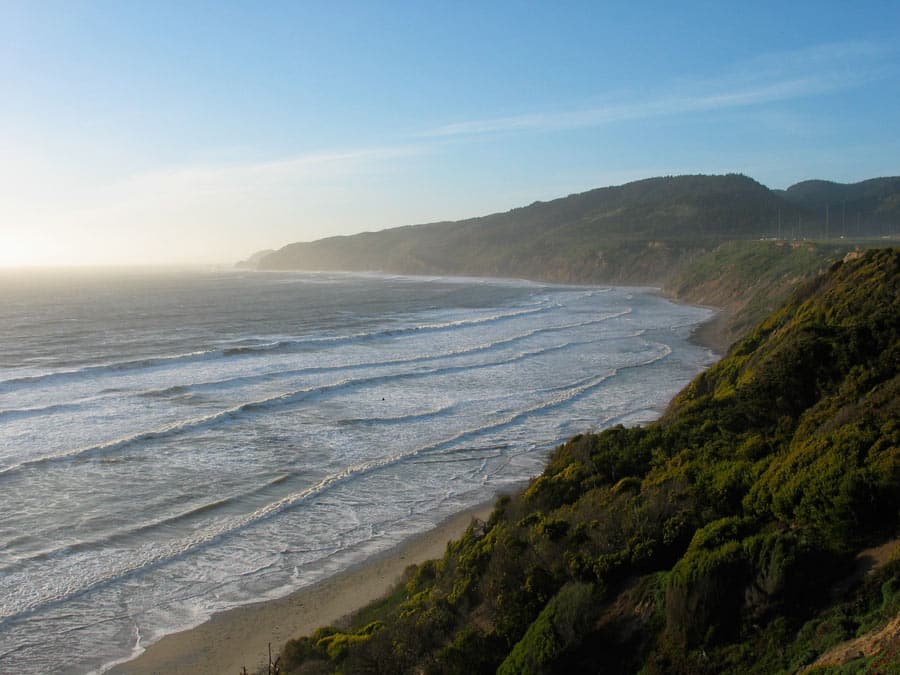 Commonweal is a paradise—the ideal spot for a retreat that nourishes mind, body and spirit. The setting is incomparable, the food wholesome, exquisite and prepared with love. Laura's workshop challenges, nourishes and inspires writers of all levels, and will propel you toward becoming a more vibrant, accomplished writer. The week I spent there was invaluable. Thank you for sharing your wisdom, knowledge, caring, and insight with us.

–Christine Holmstrom, Santa Cruz, California

Arrival and Departure Times: We will convene at 5:00 P.M. on Wednesday, July 15th, and have dinner at 6:00 PM. People can register as early as 3:00. We will end our retreat after lunch on Tuesday, July 21st. People will have to arrange their travel so they can be at the retreat for the entire time. (If you are flying in, that means your plane should arrive no later than 2:30 Wednesday afternoon and leave no earlier than 4:00 or 5:00 on Tuesday afternoon.)
Size of the Group: There will only be twenty-one writers at the retreat. We will meet as a large group each day for a teaching session and in small writing groups, so there will be ample time for intimate sharing of your life and your words.
Experience Required: We will be a mix of beginners and experienced writers and everything in between. An open heart and the willingness and desire to write is all that is required. Some of us have been doing writing practice for years; others are new to the practice. I will give instruction for newcomers at our first session.
Laura's retreat reminded me that laughter lightens the heart, supportive writers give space for the story to be told, nurturing, delicious food lights up the soul, and comfortable and beautiful surroundings make the spirit soar!

–Gayle Herman, MFT

I cannot believe my good fortune at finding Laura's retreat and choosing to attend! I know I'll be back again and again.

–Vanya Erickson

The week felt timeless. I got so much more than I ever imagined. I got rest, instruction, stimulation, and a deepened capacity to listen. I learned to listen more carefullly to the voices around me, to the silence and to the voices within.

–Michael Dorenzo
The Flow of the Week: The first six days, there will be morning and evening whole group meetings which include guided meditations, writing, and reading out loud. Our days will also have ample time for hiking, walking on the cliffs, napping, dreaming and writing on your own and in small groups. The first six days of the retreat will focus on writing practice and cracking open your voice.
The last day of the retreat is dedicated to helping participants use all that they have learned and apply it in a day of focused writing on a project of their choice before going back to their lives. It was a great success and we'll be doing it again.
On the final day of the retreat, you will get to choose between:
If you're not already working on a writing project, you will have the chance to take what you've learned at the retreat and spend the entire day writing, having the experience of crafting a piece all the way to completion.
If you have a project you are already working on (a novel, a non-fiction book, a blog, a memoir, etc), you can bring a piece of it to a feedback circle (with me, my editorial colleague, David Carr, and selected peers) to get feedback on your work. You can also come to this feedback circle to present your ideas for a project so you can benefit from the creativity and brain power of the group who will brainstorm with you, helping you think through your idea.
You can observe the feedback group without participating and absorb all the learning and the process of engaging deeply with a chosen project.
My Assistant: David Carr has been my assistant at this retreat from the outset. He is a deeply sensitive, empathetic human being, a great facilitator, as well as a deeply skilled editor and writing coach. His presence and expertise bring depth, safety and wonderful resources to our week together.
Laura, and her assistant, David Carr, work in the background in ways during the retreat that are not evident. Like a good movie, you're engrossed in the experience, not admiring how luminous the photography or how flawless the actors' performances. It is the sign of true master teachers that they do not center the retreat around themselves, yet you feel their compassion and wisdom everywhere.

–Karla Fischer, Champaign, Illinois

Laura Davis's writing retreat exceeded my hopes in every respect. She has taught at Commonweal for many years, and her expertise shows. From the introductory materials we received in advance of the retreat, through arrival, orientation, daily activities and wrap-up, every element of Laura's program was extraordinarily well organized, thoughtful, well-paced, and designed to inspire the best and most creative in each of us. We wrote, and we laughed, and we wrote, and we cried.  Under Laura's wise and compassionate guidance, we opened ourselves to spontaneity, kindness, discovery and joy. It was a magical week.

–Enid Brock, Santa Cruz, CA
Food: The food will be organic, fantastic and plentiful. Let me know if you are vegetarian or vegan or have special food needs.
Accommodations: We are renting three houses on the Commonweal property. One has single occupancy rooms; the other two have doubles. I will try to give you your first choice in terms of whether you want a single or a shared room, but since accommodations are limited, I will be assigning rooms on a first come, first served basis.

To say this is the 'writing retreat of your dreams' is an understatement. In my most peaceful and creative mind, I could never dream this up. From the soothing campus full of ocean waves symphonies, deer, jackrabbits and owls to the organic food, both nourishing and anticiapted at every meal, to the silence that fills the space between the written and shared word, healing takes place. This is my third year here. It is my emotional rehab. It is the place I call home for a week once a year. Here, I scrape off the pebbles from all of my wounds and pack them with poultices of compassion and laughter and stories. Stories of trauma. Stories of triumph. Stories of redemption. Here I am free to say them, to release them. I leave here a little lighter and stronger every year, my pockets full of seashells.
–Julie Sheehan, Livermore
I'm going to count this week at Commonweal as one of the great blessings of my life.
–Kim Tyler
Price and Payment: The total cost for the retreat, including room and board, is as follows:
Regular Price: $2100.00 (US) for a single occupancy room and $1850.00 (US) for a double.
To reserve a spot, you need to pay a $350.00 non-refundable deposit. Another $500.00 (non-refundable) is due on May 1st, and the balance is due June 1st, 2015. There will be no refunds after July 5th.
I take checks, credit cards (Visa and Mastercharge) and PayPal. Payment plans are possible under special conditions.
If you decide you're interested, you'll need to put your deposit down to guarantee your spot.
Transportation to Bolinas: Northern Californians are of course welcome to drive. I can let you know if there is someone else from your area who might be willing to carpool with you. And I will get you detailed directions. It takes an hour and a half to get to Commonweal from San Francisco, depending on traffic and road conditions.
If you are flying in: It's best to fly into the San Francisco airport (SFO). From there to Bolinas is a little more than an hour and a half drive, but it's not the easiest drive. It requires driving through San Francisco, over the Golden Gate Bridge and through Marin. Your choices are to rent a car and drive yourself (or to share a car with someone else arriving from out of town) or to use the driver who regularly shuttles people from the airport to Commonweal. He is a lovely man, someone delightful to drive with. Costs vary depending on the number of passengers and the price of gasoline.

What people are saying:
Being with you: hearing your stories, experiencing your sweet humor, your laughter and your compassion allowed me to open to the changes I was going through. You were instrumental in making the workshop, and its aftermath, a profound life-changing event for me. Bless you.

–Estelle Kattelson, workshop participant

Laura Davis is an exceptionally warm, motivating teacher. I never considered myself a writer until I took her workshop. Her caring attitude, personal concern for my well-being and progress, as well as her years of experience, inspired me to become a writer. I am writing almost every day now and will publish my first piece in October.

–Kathy Williams, singer and songwriter

When I first met Laura Davis, I was still a fledgling writer. I knew how to tell a story, but I had a difficult time connecting with my work emotionally. After a week of writing practice with Laura and Natalie Goldberg, my work deepened far beyond anything I ever expected. Since that time, I've continued to work with Laura. Her teaching style is open and inspirational. She's been instrumental in helping me bring my characters to life. I highly recommend her to anyone looking to improve their writing and deepen their emotional connection with their work.

–Larry Snow, currently completing a novel, A Nearling's Story

What is most compelling to me about Laura's work is the wonderful balance she conveys, both in person and in her writing, between being both a teacher and an ongoing, active learner. She is completely credible as she shares both her own and others' stories for the benefit of mutual learning. This is a relief from the more "expert" point of view, which has a way of making me feel small and disengaged.

–Kerry Messer, workshop participant, Oakland, California
In the spirit of healing,

Laura Davis
If you have questions, contact me.
As of January 2015, this trip has filled. If you'd like to be on the wait list in case of a cancellation, please fill in the form below.

[widget id="enews-ext-5″]