"All sorrows can be borne if you put them in a story or tell a story about them."
--Isak Dinesen
Writing is a powerful way to express our feelings and document our experiences as we move deeper into this time of pandemic. In my weekly classes, and in my online retreat, writers have universally expressed their gratitude at being able to gather in community, put words on the page, and be witnessed.
Each one of us is immersed in our own unique evolving story right now: whether we are sheltering in place, working the front lines, demonstrating out on the streets, recovering from being sick or are sick, grieving for a loved one or for multiple losses in our lives.
Our stories during this remarkable time, all those sensory details, all those moments of fresh experience deserve to be recorded. Our stories need to be told. We need to share them and to be heard. And we need to witness the stories of others whose lives have also been jolted into myriad new realities.
Writing is a way to stop and take stock. To catch up with ourselves. To ground. To assess what we're feeling and the choices we're making. To find resilience and strength. To find humor. To honor tragedy. To share our grief. To express our rage. To ground our anxiety and build our resilience. To discover what we feel. To put our lives in context. To commit to action. To explore places inside ourselves that we may not have been willing to explore before. To feel part of something bigger than our own particular circumstances.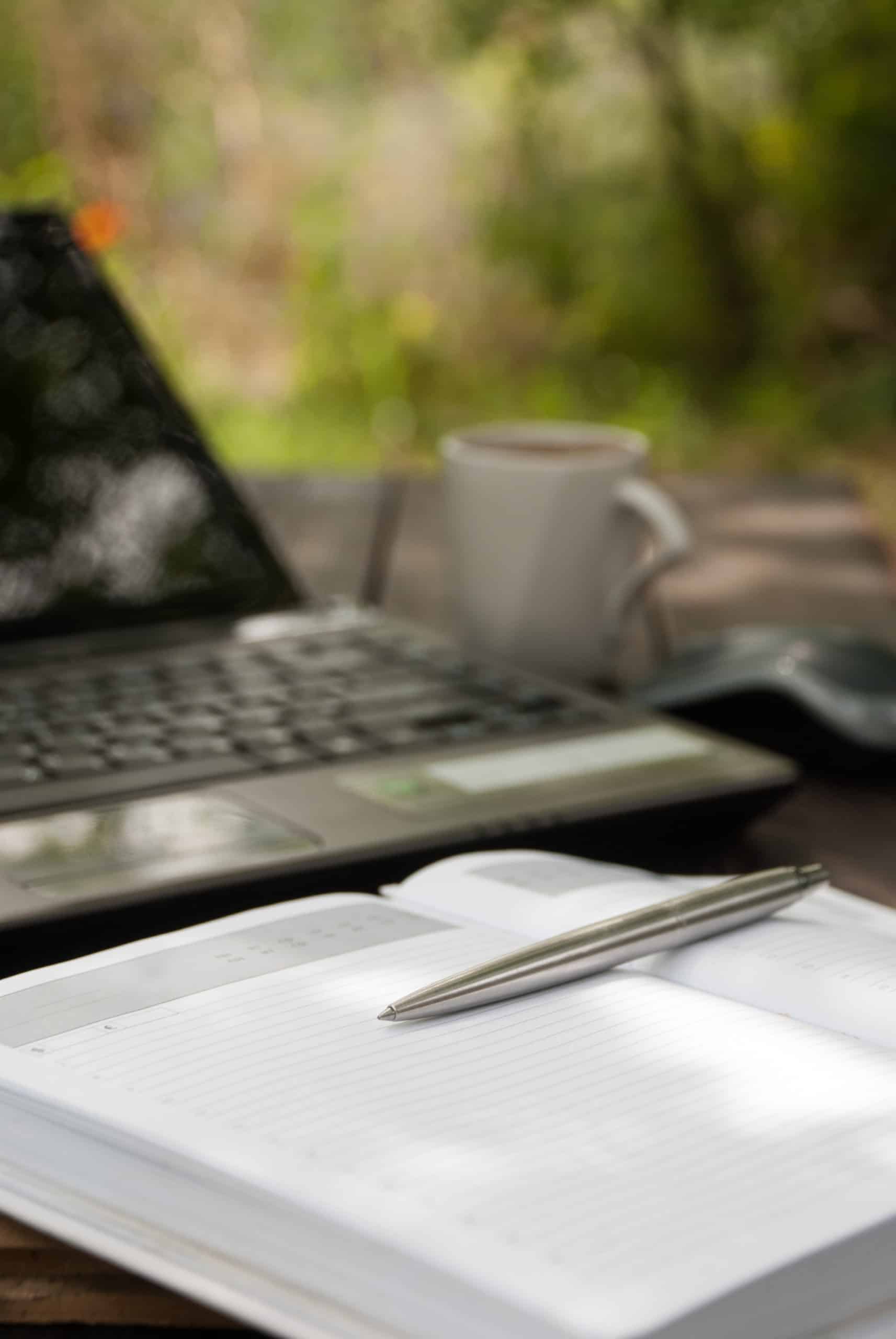 Here are some of the prompts we've been writing to:
What have you learned you can live without? What have you learned you can't live without?
Tell me about the pandemic world you live in: its dimensions, rules, and daily realities. Include the discrepancies or contradictions that complicate your world right now.
When things are hardest, tell me about someone or something that inspires you.
Write an intimate prayer for yourself, someone you love, someone you don't know or haven't met, or for someone in your town or across the world who is suffering in in a way completely different than you are.
Tell me the real truth about this moment in your life, something you haven't been able to fully admit before.
In the light of everything that is happening now, how do I want to show up and what kind of person do I want to be?
Each week, I'll provide prompts that address the zeitgeist of the moment and we'll write in silence together, then divide into small breakout groups to share our work. There will also be opportunities to share stories in the big group as well, and if you so choose, to post your pieces publicly after class in an online forum.
"Writing Through the Pandemic" will be held every Tuesday. You sign up for a subscription and can postpone or cancel at any time. Tuesdays with Laura will continue as long as this pandemic and its aftermath are still impacting our lives.
You do not need to wait for a particular start date to join this class. Admission is on a rolling basis and you can join us at any time.
Geography is not an obstacle. I've set the time so that people from a variety of time zones can attend. Imagine how moving it will be to communicate intimately with people across the country and around the world, all of us dealing with similar and different challenges.
If one thing has become apparent through this crisis, it is how interconnected we all are. This is a concrete way to experience that world community.
Class will be conducted in English.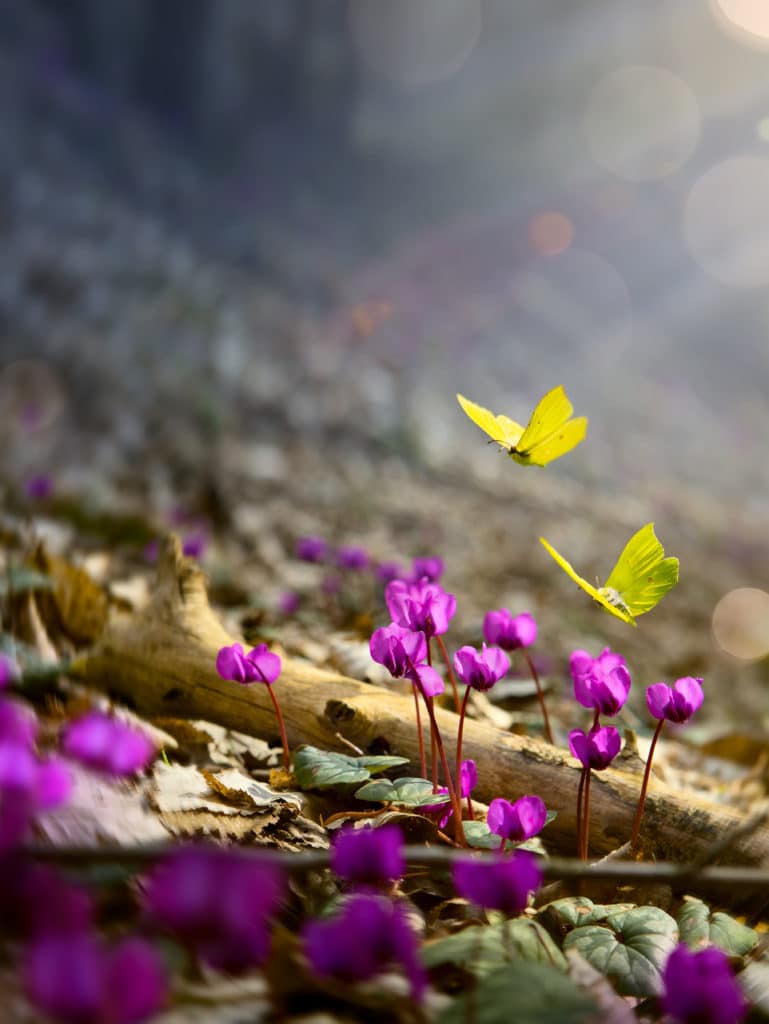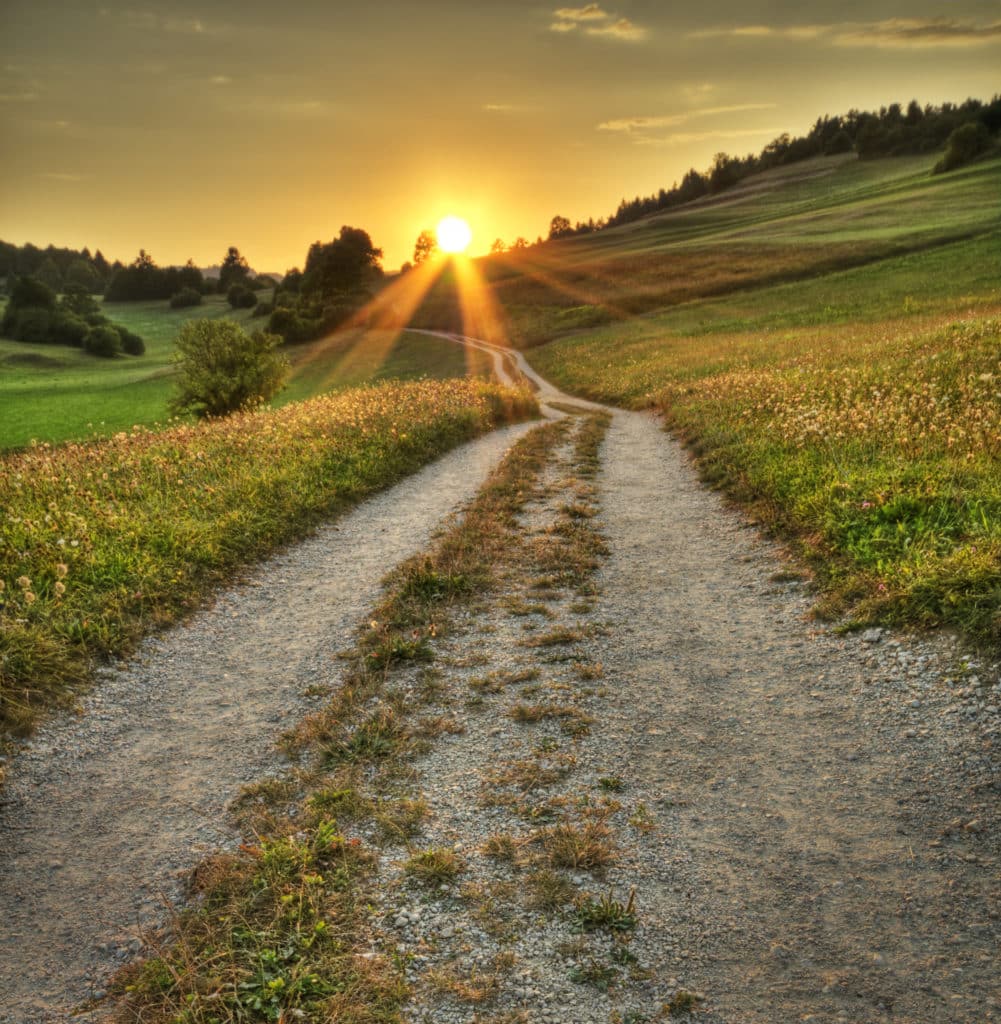 Finally, you do not need to consider yourself a "writer" to attend. The focus of our class won't be on craft or polished work, but rather, on recording true stories of this extraordinary time. If you are willing to put pen to paper and to record the remarkable, tragic, funny, shocking, mundane stories of this pandemic, I will provide the prompts, an intimate class culture, and an entree into an amazing creative community. All you need is an internet connection or a phone line, an open heart, a keyboard or a pen.
Online registration is required. Once you submit your registration, you'll receive a confirmation email with all the details you need to know as well as a link to a video that explains class ground rules and etiquette for participation. You will receive the Zoom log-in information the night before each class via email, and again an hour before class commences.
And if you can't afford the class because of the financial impact of Covid-19, Laura has full and partial scholarships available. Details on the registration page.
Join me next Tuesday, and every week, for Tuesdays with Laura. There is no set start date. You can join at any time.
Tuesdays with Laura: Writing Through the Pandemic
Tuesdays
10 AM-1 PM Pacific Time
An international writing class to document this extraordinary time
Every Tuesday:
10:00 AM-1:00 PM Pacific Time
11:00 AM-2:00 PM Mountain Time
Noon-3:00 PM Central Time
1:00 PM-4:00 PM Eastern Time
You can check the timing in your own time zone here.
Laura sets the most beautiful platform. Somehow, she opens the space and the heart appears.
--Elizabeth Duff, Massachusetts
Documenting the pandemic, and what is happening, was enormously helpful to help me process own feelings.
--Sara Guido, Saratoga, California
Writing with Laura frees up your mind and body so that you can write with abandon. It was wonderful to connect with strangers from all over the globe through writing. The writing highlighted our shared vulnerability, hopes, and humanity and made it as if I knew these people already. I haven't felt so creative and in touch with my true, whole self in a long time.
--Giuliana Alfinito, Boston, Massachusetts
Writing can be a wonderful salve for the soul at any time, but especially now. In these times, sharing our thoughts, feelings, experiences with others is especially heart-warming. Laura crafts & orchestrates and delicately & sensitively draws so much out of us. I felt extremely comfortable sharing my writing in such a safe playground.
--Gail Wallace, Australia
Laura's writing prompts are so useful in my everyday life, alone in my home. As I learn to put words together again, the pandemic can be seen as a gift. Time to write, go inside, and create the new normal.
--Bonnie Leopold, Torrance, California
Laura is a force of nature as she connects a group through her writing prompts, cultivates safety and celebration of expression and creates a flow of vitality that carries everyone in its fluid presence. I was amazed to learn that I could feel a deep sense of connection with others through Zoom writing and reading and witnessing others.
--Beth Austin, Santa Cruz
Laura is a master craftsman in writing as well as holding space for writers to drop into a calm place where descriptive words easily arise. She is a patient, attentive guide with a vision and a purpose.
--Erin Castelan, Palo Alto, CA
Writing helped me be a witness to my experience rather than being caught up in it; hearing my own words and sharing them with others gave me compassion for myself.
--Gayle Slaten, California
The idea of using writing to witness my response to this stressful time was so helpful. Writing helped me step outside the overwhelming sense of being overcome by an unknown, powerful force, so I could clarify what I see, feel and experience. Together, we defined our anxieties, fears and hopes, and shared perspectives that will be building blocks for a hopeful future.
--Ginny Farnsworth, San Anselmo, California
The small group sharing sessions took my breath away. I felt honored and privileged to listen and share with people I never would have met otherwise; their words, perspectives, and passions took me out of myself and gave me so much to ponder in the quiet of the quarantine. The discipline of saying, simply, 'Thank you' after each person's reading made it holy.
--Anne Nicolai, San Miguel de Allende, Guanajuato, Mexico
People wrote so honestly and openly. I'm sure I'm not the only participant who had the feeling that I was falling a little bit in love with each person.
--Kat Lancaster, Richmond, Virginia
Every single small group was populated with thoughtful, caring people who dared to share their precious thoughts and feelings with complete strangers. It was a safe space where we could be heard and witnessed most effectively.
--Laurie Fox, Los Angeles, CA
The small groups always held pleasant surprises--meeting people from all over the world, having intimate discussions, made me feel connected to the world again, after isolation.
--Gayle Slaten, California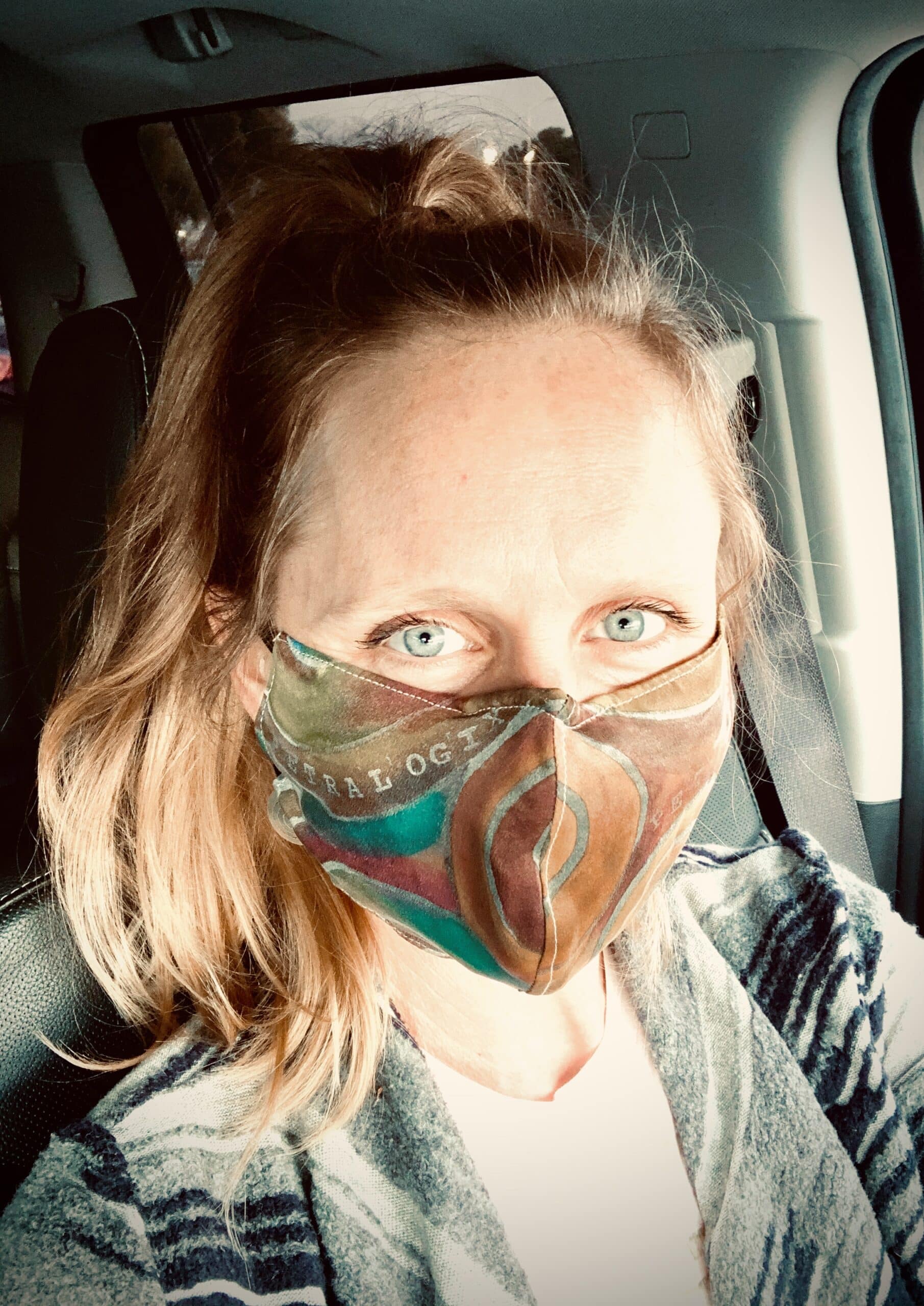 "What I really want to say right now is that I adore this writing group on Tuesday mornings. I love the shout outs from Philly, DC, Jersey and New York. I love having eyes and hearts on the Eastern shores relaying the news through their unique lenses- living, breathing observation towers- and then to hear them eloquently lay out these detailed perceptions of what life is like in the space where they are and living in their bodies.
"I love the shout outs from Texas, Florida, Alaska, Northern California down to Oakland near the bay… Sacramento and then Santa Cruz and downward south toward the Mexican border. I love that we've had feet on the ground throughout Europe, sometimes Australia, the Midwest, Canada, voices with ancestral roots in New Delhi, Israel, China, Russia.
"What I really want to say right now is that I cherish the three golden hours per week that I have the honor to listen to each of these stunning, authentic human minds and to come away reflecting in new ways on the world and my place in it.
"I can turn off the news and turn on this group, a portal to what is real and true. I don't have to second guess whether the media is spinning a story or feeding me soundbites in order to increase ratings and lure me into contrived drama.
"With this group, I can tune into the soul of humankind and hear the potent truth of each one of your human experiences. Living in a different color skin than mine, a different age, different socioeconomic status, occupation, background- country, city, slums, country clubs… human experiences of depression, addiction, abuse, struggle, loneliness. And also stories of overcoming huge obstacles, sharing laughter, puppies, creative endeavors, grandchildren, celebration and visions of light at the end of the tunnel…
"And from this sharing and building of community and a deeper familiarity with these real lives, witnessing the honesty and truth of humanity in so many unique and colorful forms, our lives are intertwined with glittering threads of gold.
"What I really want to say is that this writing group is a treasure to me, as is every single one of you in it. Over the past year, it has deepened my life experience and opened my heart in countless ways. This group, you each make up the silver lining of this year for me, and I am grateful for each one of you and all that you have taught me through sharing our stories together.
Love,
Nan
--Nancy Rosulek Kramer
Laura Davis
Laura Davis has been guiding writers for the last twenty years. In this class, she will provide prompts designed to help you feel, reflect, stop, and get grounded in a moment when everything is uncertain. Writing from the heart, expressing the truth of the current moment, and being witnessed will help you connect with your strength, resilience, and inner resources. This is also an important time to record your personal history and the details of your life in this extraordinary time.  This article explains why writing about your experience at this time is especially important.
Everyone is welcome. You do not need to consider yourself a writer to participate. All you need is a notebook and a pen.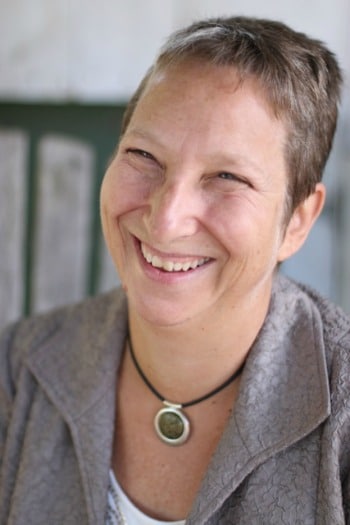 Bio  
Laura Davis is the author of seven non-fiction books, including The Courage to Heal, Becoming the Parent You Want to Be and I Thought We'd Never Speak Again. Laura's groundbreaking books have sold more than 1.8 million copies around the world. Laura has also worked as a columnist, talk show host, radio reporter, radio producer, blogger, editor, and speaker.
She's coming out with a new book, her first memoir: The Burning Light of Two Stars: A Mother-Daughter Story, which tells the story of her dramatic and tumultuous relationship with her mother from the time of Laura's birth until her death from a much more dramatic, intimate, and personal point of view. It gives a no-holds-barred peek at the real Laura-the woman behind the teacher, the facilitator, the author.
Laura has been mentoring and supporting writers for the past 20 years. It is truly the work of her heart:
"I love teaching. I love watching my students find their natural voice and their rhythm. I love it when they find their true stories and discover the courage to put them on the page. I feel like a midwife as my students birth their stories, and I feel honored to witness their bursts of creativity and pure life energy pouring out on the page. Our writing circles are safe places where skills are honed, tears and laughter are welcome, and each writer is seen, heard and deeply known."
You can read a wonderful interview with Laura here.
Laura was calm, grounded, and compassionate, a model for me of how to be in this situation. A model for giving and generosity and kindness. I loved blending writing with movement, meditation, sharing.
-- Amy Champeau, Tucson, AZ
Laura is a blessing. She always finds the right material to work with. I love the prompts and poems she reads aloud.
--Andrea Martinez, Houston, Texas
Laura is a generous and competent host. Her command of technology, process and presence was impressive! She started and ended each session on time, managed the flow in the chat room and adjusted the protocol as needed to make sure everyone got a chance to be heard. Through her obvious love of writing, reflection, and teaching, Laura brought energy, positivity and wisdom into the virtual gathering place. I felt guided and comforted.
--Anne Nicolai, San Miguel de Allende, Guanajuato, Mexico
Laura was the beautiful tree that grounded us.
--Barbard Crofford, Los Angeles
Laura was a master of creating flow, connection, inspiration, direction, staying present and responding to whatever arose as a benevolent and safe guide. I was amazed at how she created such intimacy in a large group.
--Beth Austin, Santa Cruz
Laura has a big heart. She's authentic, humble, generous, kind, disciplined, thoughtful, agile and energetic.
--Charlene McLauchlan, Watsonville, California
Laura's presence is very calming and uniting. Before the Coming Home writing retreat,  I felt scattered, my thoughts flying all over the place. Laura's prompts anchored me and gave me a guideline on how to proceed, which is saying a lot because we have never lived through times like this before.
--Claire Baum, Watsonville, California
Laura set the tone for the retreat. She was the control panel, facilitating seamless beginnings and endings of each speakers' workshop.
--Eileene Tejada, Vallejo, California
Laura is a master craftsman in writing as well as holding space for writers to drop into a calm place where descriptive words easily arise. She is a patient attentive guide with a vision and purpose, and a masterful collaborator! Laura brought together amazingly inspiring gifted guides whose offers were perfectly matched to the theme and need.
--Erin Castelan, Palo Alto, CA
Laura did an amazing job organizing this workshop on short notice, bringing in other teachers who added to the resources and tools to help us make the shift into the new world we find ourselves in. Laura calmly held the space and allowed me to feel comfortable from the beginning. Her prompts were progressive and she wrapped up the workshop in a wonderful way, with prompts, videos which brought up emotions, and, she even added humor to the mix. I felt complete when the last day was over.
--Gayle Slaten
Laura is monumental - almost beyond human. I cannot believe she pulled this off with a week's notice. This retreat will be long remembered, and used as a model for how we will be interacting for some time to come. Laura sets the bar high.
--Ginny Farnsworth, San Anselmo, CA 94960
Laura's presence was impactful, focused, and generous.
--Judith Jenya, San Miguel Allende
Laura was brilliantly present for us all, wise in choosing what to offer, skilled in knowing how to explain it, thoughtful about how to let us process each element, generous in sharing her own experience. She was just truly amazing and wonderful.
--Kat Lancaster, Richmond, VA
Laura grounded the whole experience. Her reading of poems made them accessible. Her fiscal generosity made this experience possible for me.
--Kathleen Mock, Kensington, California
Laura provided profound facilitation of our journey.
--Kimlin McDaniel Keith, Santa Cruz
Laura created safe space for a large group of total strangers to come together and find community in the midst of isolation.
--Laurie Fox, Los Angeles, CA
Laura's choice of poems to read aloud, and of quotes to post as we returned from each break, was brilliant. I loved them all.
--Anne Nicolai, San Miguel de Allende, Guanajuato, Mexico
I loved Laura's confident, strong & gentle guidance, clear directions, writing suggestions and tips. I love how she eclectically stitched together segments in designing this workshop.
--Linda Lapetino, Los Angeles, CA
Laura provided amazing and calm leadership. I appreciated the myriad of poems, songs and thoughtful contributions she gleamed from her community. Her guidance and consistency held the whole experience together.
--Lisa Bove, North Hills, California
Laura is authentic, open, and compassionate. She selected excellent presenters, and the material, activities, and breaks flowed in an excellent sequence that was comfortable to follow.  Thank you.
--LynneAnne Forest, Santa Rosa, California
Michaela Sieh
Our tech host, Michaela Sieh, who hails from Brussels, Belgium, is a critical member of the Coming Home team. Without her clarity, calm, and vast online skills, moving this retreat online in just two short weeks would never have been possible. Michaela has generously provided hours of tech support to Laura, who has never attempted anything like this before, making it possible to quickly move the retreat online.
Michaela says, "Supporting Laura in taking the leap to an online environment has been a great honor and joy for me. I first learned about Laura when The Courage to Heal, the book she wrote with Ellen Bass, first came out in 1988. The Courage to Heal led me to being my healing journey.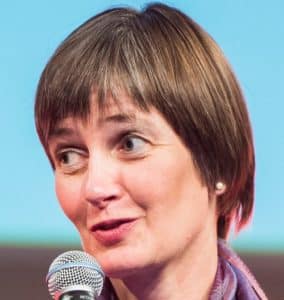 Now, more than thirty years later, we are collaborating on this retreat! Trauma-informed practices for online meetings are an essential element of my work. I love creating online spaces for deep conversations, weaving the threads behind the scenes.
A message to all of you who are considering whether you might be "tech-savvy" enough to attend this gathering: "This retreat is for all. We'll be there with you, all the way. We can do this, together."
Michaela was kind ~ clear ~ available ~ juggling a lot with nice finesse.
--Aimee Harper, Arizona
Wow! Michaela was magical! To be able to connect all the different timezones and have it all work out so beautifully!
--Ama Delevett, Santa Cruz, CA
Michaela's contribution to the workshop was immense. She handled all us technophobes with kindness and calm and patience.
--Amy Champeau, Tucson, Arizona
Michaela did a wonderful job explaining the Zoom software.
--Andrea Martinez, Houston, Texas
Michaela kept her cool throughout the weekend. She was 'the woman behind the curtain,' remaining unruffled and finding humorous ways to suggest that we find something to do while she caught up. Her sorting of participants into breakout sessions and sweeping us back into the general session each time went surprisingly smoothly-I don't know how she did that!
--Anne Nicolai, San Miguel de Allende, Guanajuato, Mexico
OMG! Michaela was calm, collected, organized, steady. Just exactly what so many of us needed in dealing with tech.
--Barbara Crofford, Los Angeles, California
Amazing!!! Michaela was a wizard, so gracious, unflustered. So generous and gracious. She supported the structure upon which we all were able to come together.
--Beth Austin, Santa Cruz
Michaela had an amazing ability to assist us. The small breakout session where super. Thank you for her wonderful help.
--Carol Smith, California
Michaela's technical contribution is the reason the workshop was flawless.  Love to know how she did the small groups. I was so impressed that she was coordinating everything from Brussels....8 hours away! I really appreciated how nothing seemed to fluster her.
--Charlene McLauchlan, Watsonville, California
Michaela was a calming presence. She was very friendly and capable. She helped the whole retreat run very smoothly.
--Claire Baum, Watsonville, California
Michaela made the magic of the technology work! She was wonderful at keeping everyone at ease, especially when we experienced minor glitches with the technology. She is a technology maven!!
--Eileene Tejada, Vallejo, California
Great support! Calm presence! Fantastic!
--Erin Castelan, Palo Alto, California
Michaela did a fantastic job of orchestrating the backbone of this venue, teaching us how to use Zoom, making sure everyone was on and could be heard, and getting us in and out of breakout groups. Her calm influence made me feel like it would run smoothly, and, it did.
--Gayle Slaten, California
Unbelievable how well this came together, especially with Michaela in Belgium. Her dedication to the project really made it happen.  Not sure it could have come together without her knowledge, expertise and patience.
--Ginny Farnsworth, San Anselmo, California
Michaela was excellent. She really kept things moving.
--Judith Jenya, San Miguel Allende, Mexico
Michaela was absolutely great. Calm, extremely knowledgeable about the technology, wonderfully patient with all us neanderthals, kind, good-humored, just terrific. And she was doing it from Belgium! I am reminded of that famous saying about Ginger Rogers, that she did everything Fred Astaire did, but did it dancing backwards, and in high heels. That's Michaela all the way.
--Kat Lancaster, Richmond, VA
Wow! You knew you were not going to get lost in cyber space with her at the zoom helm.
--Kathleen Mock, Kensington, California
Friendly and so helpful.
--Kimlin McDaniel Keith, Santa Cruz
Michaela brilliantly, patiently & calmly facilitated all the technical aspects of the Zoom platform, making for a seamless weekend - a true feat with such a large group, many of whom were neophytes to this process. She was kind, thoughtful and professional in everything she did; a wonderful (and, indeed, indispensable) addition to the team.
--Laurie Fox, Los Angeles, California
I loved Michaela's wonderfully calm, thorough and peaceful IT skills.  She made sure we were all 'hooked up' and properly operating and connecting.  She was very patient, clear and specific.
--Linda Lapetino, Los Angeles, California
Cost: Classes are $65 per week - but for a limited time will be a special introductory price of $50 per week.
If the pandemic has created a financial situation that makes this class out of your reach, contact Laura here and tell her about your circumstances and your reason for wanting to take the class.
Payment is on a weekly subscription basis so you don't need to renew - Payments will be taken every 7-days until the subscription is cancelled. You can cancel ANYTIME - whether that's after 1 class, 5 classes, or never! Instructions on how to cancel will be emailed to you with your welcome email.
You can register at the link below: