Laura's Writing Retreats - US and International
IN-PERSON INTERNATIONAL RETREAT: Tuscany, Italy
Tuesday, May 23 - Thursday, June 1, 2023 
Journey to sun-soaked Tuscany for a ten-day retreat at a majestic 15th century estate seated on the rolling hills of the Italian countryside. Located just 45 minutes away from Florence, the Villa I Bonsi is a vineyard and olive farm ideal for relaxing and exploring the cultural wonders of a region celebrated for its history and food. Writing and yoga will be at the heart of the retreat and will help us bond as a group. This intimate and magical vacation includes an olive oil making tour, truffle hunting, a wine tasting tour, cooking lessons, and a day trip a picturesque hilltop town of historic significance in Tuscany. Spouses and non-writing friends are welcome to join in on the fun.
IN-PERSON: Big Sur, CA
Monday, June 19 - Friday, June 23, 2023 
When the world around us is polarized and the future is uncertain, gathering in community, living in our bodies, and expressing the truth is more important than ever.
In this transformative five-day writing workshop, we'll use ritual and deep writing to connect with our inner voice, discover the healing power of language, and birth powerful true stories onto the page. Evocative prompts, movement, and guided meditation will lead you deeply into the world of language and story. Discover how to "find the story beneath the story," why writers need to "slow down where it hurts," and the secret of crafting tales rooted in the immediacy and physicality of the moment.
IN-PERSON: Mount Madonna Center, Watsonville, CA
Tuesday, August 1 - Monday, August 7, 2023
This retreat is for people who have come to a crossroads in their lives, due to the death of someone close, a loss like divorce, empty nest, or a move, an illness, a major life transition, shift in status, aging or simply the deep inner urge to chart a new course or make significant change in your life. If you're feeling "ripe with uncertainty" or are in transition from one phase of life to another, this retreat is for you. Experience the power of healing, the gift of supportive community & the profound impact guided writing can have in facing the unknown with courage.
Monday, September 11 - Sunday, September 24, 2023
SOLD OUT - To join the waitlist, visit the page linked below.
Hiking the Camino has been on Laura's bucket list years—and maybe it's on yours. This famous pilgrimage trail, a UNESCO World Heritage Site, has attracted people from all over the world for more than 1,000 years. Our 14 day trip will combine eight days hiking the last 100 km of the French Camino de Santiago with four days focused on creative expression. At the beginning, middle, and end of our trip, non-hiking days will be set aside for Laura to teach writing and our guide, Brenda, to teach quick sketching and watercolor techniques, helping to experience and reflect on your journey. Beginners in both disciplines are welcome. After 14 days in Spain, immersed in beauty and an intimate traveling community, you'll return home with a personal journal documenting your journey.
Laura's Writing Retreats - Waiting to Be Rescheduled
Carmel Valley, CA
To be rescheduled in 2024
Discover how writing practice, meditation and deep listening from a supportive community can unleash your most powerful, compelling stories. This five-day retreat, co-taught with Zen teacher Tova Green, will be held at the Tassajara Zen Mountain Center, a deeply restful remote valley famous for its healing hot spring waters. This healing, transformative workshop will utilize writing practice, developed by Natalie Goldberg, to create a vibrant writing community. Alternating periods of writing with meditation, we will deeply listen to each other from a place of focused attention and unconditional acceptance. Soak in the hot springs, celebrate the glory of nature, meander along the trails and creek, and savor Tassajara's gourmet vegetarian cuisine.
This retreat has yet to be rescheduled.

Adventure, writing, and immersion in a new culture are transformative experiences that can open your heart, expand your world, and put you in touch with your deepest self. This in-depth excursion into the culture of Bali will visit three distinct regions: the ocean at Candi Dasa, the urban cultural center of Ubud, and Munduk, the coffee-growing mountain region. This trip includes Balinese dance & music performances, cultural education, snorkeling and hiking adventures, daily writing instruction, an amazing community of fellow travelers, all ground transportation, and lodging in three intimate eco-friendly hotels. Spouses and non-writing friends welcome to join us. An optional 4-day trip to Java and the wonders of Borobudur is available.
Be the First to Learn about Upcoming Retreats with Laura!
Not sure which retreat is right for you?  Interested to hear about exciting new locations and adventures?  Enter your name and email below and I'll let you know before new retreats are released on my website.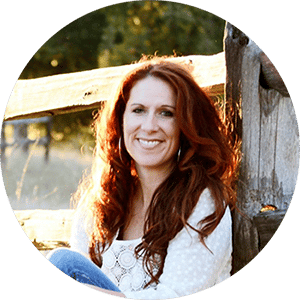 "I return home from each of Laura's trips a little wiser, a little more open, and a lot more compassionate. I greet my family, friends and daily life with sparkly, clean energy and a renewed patience, brought about by way of re-writing old stories that I needed to let go of. I come home ready to move forward in my life.
A retreat with Laura Davis is one of the best gifts I ever received and gave myself. It took many years to realize that I was worth the time and financial investment, but now there is no looking back."
—Julie Sheehan, Livermore, California
The Burning Light of Two Stars: A Mother-Daughter Story
"I read all night, and I do not give up sleep easily. The Burning Light of Two Stars fed my soul."
—Eileene Tejada, Ph.D. Professor of English and Anthropology at Napa Valley College
My riveting new memoir examines the endurance of mother-daughter love, how memory protects and betrays us, and the determination it takes to fulfill a promise when ghosts from the past come knocking.