Due to a cancellation this sold-out trip now has one last space available
Tuesday, June 14 - Thursday, June 23, 2022
Journey to sun-soaked Tuscany for a ten-day retreat at a majestic 15th century estate seated on the rolling hills of the Italian countryside. Located just 45 minutes away from Florence, the Villa I Bonsi is a vineyard and olive farm ideal for relaxing and exploring the cultural wonders of a region celebrated for its history and food. Writing and yoga will be at the heart of the retreat and will help us bond as a group. This intimate and magical vacation includes an olive oil making tour, truffle hunting, a wine tasting tour, cooking lessons, and a day trip to San Gimignano with its medieval tower houses, encircling walls, and the unforgettable view from its hilltop setting. Spouses and non-writing friends are welcome to join in on the fun.
Writing Retreats with Laura Davis
There's nothing like writing under the guidance of a master teacher in a beautiful place, in a supportive community of like-minded writers, far away from the demands and pressures of your daily life.
Whether you are a beginner, an established writer, a published author, or are looking for a creative vacation with your spouse…I have a retreat for you.
In the wake of the publication of my new memoir, The Burning Light of Two Stars, I'm scheduling a variety of special events, interviews, and appearances. I hope you'll be able to attend a few!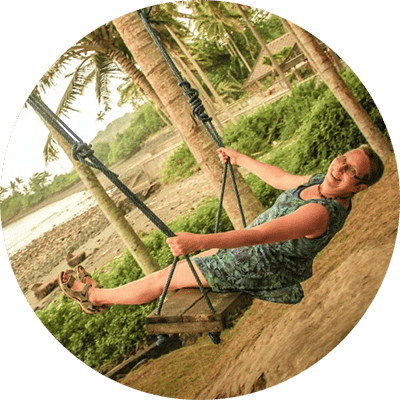 Laura's Writing Retreats - US and International
Rowe Center, Rowe, Massachusetts
Sunday, May 15 - Friday, May 20, 2022
Many of us believe that recording the stories of our lives—or writing memoir—requires that we accurately remember our past and then transcribe our memories. This belief stops us before we begin because we are appalled at how much we don't remember. This six-day workshop at the beautiful Rowe Center in northern Massachusetts will teach you how to transform scraps of memory and old family stories into a rich written legacy. You'll leave the retreat with strategies for writing about events that happened years ago with fresh immediacy. You'll learn to capture the memories you do have, enhance recollections that are vague or unclear, and write effectively and powerfully about the parts of your history it is impossible to know for sure. Over the course of our days together, we will form a powerful creative community, a fertile environment to birth the stories—remembered and forgotten—that you long to tell.
This is a rare opportunity for people on the east coast to study with Laura in person without flying across the country.
In-Person: Santa Cruz, CA
Friday, June 3rd-Sunday, June 5th, 2022
Several times a year, Laura offers Writer's Work Weekends in Santa Cruz. During this special in-person three-day writing intensive, she creates the ideal conditions for a small group of committed writers to get a huge amount done on a project of their choice. Come for inspiration, productivity, community, and the best working conditions you'll ever have.
Carmel Valley, CA
Sunday, July 17 – Thursday, July 21, 2022
Discover how writing practice, meditation and deep listening from a supportive community can unleash your most powerful, compelling stories. This five-day retreat, co-taught with Zen teacher Tova Green, will be held at the Tassajara Zen Mountain Center, a deeply restful remote valley famous for its healing hot spring waters. This healing, transformative workshop will utilize writing practice, developed by Natalie Goldberg, to create a vibrant writing community. Alternating periods of writing with meditation, we will deeply listen to each other from a place of focused attention and unconditional acceptance. Soak in the hot springs, celebrate the glory of nature, meander along the trails and creek, and savor Tassajara's gourmet vegetarian cuisine.
Friday, August 5th-Sunday, August 7th, 2022
Laura is now offering her popular work weekend in an online format because the in-person ones always sell out right away. You can work with Laura and a group of committed writers from the comfort of your own home, without having to travel, or worry about Covid surges. Same deep focus and support—with the added bonus of getting to develop and practice focuses work skills at home.
Commonweal Retreat Center, Bolinas, CA
Friday, October 14-Wednesday October 19, 2022
This retreat is for people who have come to a crossroads in their lives, due to the death of someone close, a loss like divorce, empty nest, or a move, an illness, a major life transition, shift in status, aging or simply the deep inner urge to chart a new course or make significant change in your life. If you're feeling "ripe with uncertainty" or are in transition from one phase of life to another, this retreat is for you. Experience the power of healing, the gift of supportive community & the profound impact guided writing can have in facing the unknown with courage.
Laura's US Writing Retreats - Waiting to Be Rescheduled
Esalen Institute, Big Sur, CA
This event has not yet been rescheduled
A relaxing 5 days at the incomparable Esalen Institute in Big Sur, California. This retreat features in-depth instruction in writing practice as well as the opportunity to tap into your deep creativity. Whether you're a mother, a daughter or a son, this transformative writing workshop will utilize creative exercises, guided meditation, and evocative writing prompts to lead you to a deeper understanding of this most primal of relationships.
In addition to instruction from a master teacher who has plumbed the depth of her own mother-daughter relationship while writing The Burning Light of Two Stars, this 5-day workshop will provide ample time to savor the pleasures of the famous Esalen baths, stroll through magnificent gardens, treat yourself to a world-class massage, and savor a rich array of healthy, organic food, all with the backdrop of the thundering Pacific coast.
International Writing Adventures - Waiting to Be Rescheduled
This retreat has been canceled until 2023. Details will be available in 2022.
Hiking the Camino has been on Laura's bucket list years—and maybe it's on yours. This famous pilgrimage trail, a UNESCO World Heritage Site, has attracted people from all over the world for more than 1,000 years. Our 14 day trip will combine eight days hiking the last 100 km of the French Camino de Santiago with four days focused on creative expression. At the beginning, middle, and end of our trip, non-hiking days will be set aside for Laura to teach writing and our guide, Brenda, to teach quick sketching and watercolor techniques, helping to experience and reflect on your journey. Beginners in both disciplines are welcome. After 14 days in Spain, immersed in beauty and an intimate traveling community, you'll return home with a personal journal documenting your journey.
This retreat has yet to be rescheduled.
Our journey will begin with 9 days at a beautiful eco-resort in the Sacred Valley. There, we will begin exploring the natural, spiritual, cultural, and artistic treasures of Peru. Writing and yoga will help us integrate this immersion experience and bond as a group. During our 16 days together, we'll explore the wonders of the Sacred Valley of Peru and Machu Picchu. This trip is for writers seeking an experience that is physically vital and intellectually stimulating. Trip includes ceremonies with local shamans, excursions to the famous Incan ruins at Pisac, a visit to a local school, treks, a visit to a local organic farm, and a three-day exploration of Cusco. Spouses and non-writing friends are welcome to join us. An optional 5-day trip to the Amazon rainforest is available.
This retreat has yet to be rescheduled.

Adventure, writing, and immersion in a new culture are transformative experiences that can open your heart, expand your world, and put you in touch with your deepest self. This in-depth excursion into the culture of Bali will visit three distinct regions: the ocean at Candi Dasa, the urban cultural center of Ubud, and Munduk, the coffee-growing mountain region. This trip includes Balinese dance & music performances, cultural education, snorkeling and hiking adventures, daily writing instruction, an amazing community of fellow travelers, all ground transportation, and lodging in three intimate eco-friendly hotels. Spouses and non-writing friends welcome to join us. An optional 4-day trip to Java and the wonders of Borobudur is available.
Special Events with Laura Davis
Be the First to Learn about Upcoming Retreats with Laura!
Not sure which retreat is right for you?  Interested to hear about exciting new locations and adventures?  Enter your name and email below and I'll let you know before new retreats are released on my website.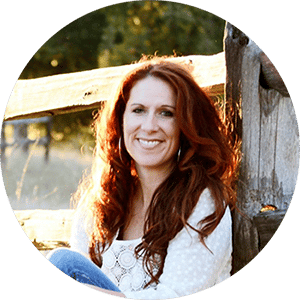 "I return home from each of Laura's trips a little wiser, a little more open, and a lot more compassionate. I greet my family, friends and daily life with sparkly, clean energy and a renewed patience, brought about by way of re-writing old stories that I needed to let go of. I come home ready to move forward in my life.
A retreat with Laura Davis is one of the best gifts I ever received and gave myself. It took many years to realize that I was worth the time and financial investment, but now there is no looking back."
—Julie Sheehan, Livermore, California
The Burning Light of Two Stars: A Mother-Daughter Story
"I read all night, and I do not give up sleep easily. The Burning Light of Two Stars fed my soul."
—Eileene Tejada, Ph.D. Professor of English and Anthropology at Napa Valley College
My riveting new memoir examines the endurance of mother-daughter love, how memory protects and betrays us, and the determination it takes to fulfill a promise when ghosts from the past come knocking.