Writing Retreats with Laura Davis
Due to the ongoing Covid-19 pandemic, my in-person retreats have all been temporarily suspended or are available on a "wait and see" basis. When conditions allow us to convene safely once again, I look forward to resuming my travel adventures and in-person retreats.
My Write, Travel, Transform trips to Italy (postponed until early June 2022) and to hike the Camino de Santiago (postponed until September 2022) are still on the books, waiting to see if such travel becomes possible. You can read about these opportunities below. I'm keeping my fingers crossed that it will be safe to host these retreats in 2022.
This page will always have the most up-to-date information about retreat availability. 
You can also scroll to the bottom of this page to sign up to be notified about future opportunities to write and travel with me in person.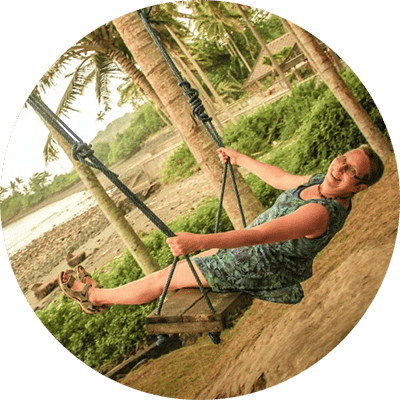 Laura's Writing Retreats in the United States
An Online Retreat
This online retreat has not yet been rescheduled.
This one-day online workshop, based on Joanna Macy's The Work That Reconnects, will utilize writing in community as a way to move beyond numbness when facing the world's problems. Join Laura and her colleague Tova Green, from San Francisco Zen Center, for a day-long journey through the four-part spiral of The Work That Reconnects. Expressing our gratitude, honoring our pain for the world, entering deep time: connecting with ancestors and future generations and, finally, we will "go forth," envisioning a better world and identifying steps to move closer to that vision. You will leave feeling inspired and motivated to make your best contribution to making our country and our world a better place.
Land of Medicine Buddha, Soquel, CA
March 25-27th, 2022
In the relentless pace of modern life, we have lost our way. In our devotion to our to-do lists, we've forgotten how to connect to our deepest selves. How to be. How to listen. This weekend, set in the beautiful redwoods of Northern California, utilizes restorative yoga and powerful writing exercises to help you get back in touch with deepest self. Set in a place of stunning natural beauty and stillness, this retreat will give you the perfect opportunity to rest and renew yourself. You don't need experience with writing or yoga to attend. Beginners in both disciplines are welcome.
Santa Cruz, CA
Next date to be announced
Several times a year, Laura offers Writer's Work Weekends in Santa Cruz. During these special three-day writing intensives, she creates the ideal conditions for a small group of committed writers to get a huge amount done on a project of their choice. Come for inspiration, productivity, community, and the best working conditions you'll ever have.
Online
This retreat has yet to be rescheduled
As the coronavirus epidemic moves from acute emergency to long-term crisis, people are asking: "How am I adjusting to the reality that this whole thing is not just going away?" "What are the new stresses, challenges and rewards in my pandemic world-and how am I coping with them?" and "How am I balancing my unmet needs for connection with my desire to stay safe?" This online writing retreat, accessible from around the world, will create a space where self-expression and community provide new tools to cope with an uncertain world. In addition to writing with Laura, guest teachers will share specific tools to help you ground in your body, connect with your strength, and manage stress and anxiety. Five online sessions over the weekend. Program will be videotaped. Sliding scale down to free.
Commonweal Retreat Center, Bolinas, CA
This retreat has yet to be rescheduled
This retreat is for people who have come to a crossroads in their lives, due to the death of someone close, a loss like divorce, empty nest, or a move, an illness, a major life transition, shift in status, aging or simply the deep inner urge to chart a new course or make significant change in your life. If you're feeling "ripe with uncertainty" or are in transition from one phase of life to another, this retreat is for you. Experience the power of healing, the gift of supportive community & the profound impact guided writing can have in facing the unknown with courage.
This retreat has yet to be rescheduled. Laura is considering bringing it online.
Is vivid recall absolutely essential to good writing? Many of us start out believing that we must remember accurately and well and then transcribe our memories. This belief stops many of us before we even start; we are appalled at how much we have forgotten and believe these memory gaps doom our writing before we even begin. Laura's five-day workshop at 1440 Multiversity will teach you how to capture the memories you do have while enhancing recollections that are vague or unclear. You will also learn five versatile strategies for writing vividly and evocatively about the parts of your history is it impossible to know for sure.
Carmel Valley, CA
Summer 2021 dates have been canceled; We will be rescheduling for Summer of 2022.
Discover how writing practice, meditation and deep listening from a supportive community can unleash your most powerful, compelling stories. This five-day retreat, co-taught with Zen teacher Tova Green, will be held at the Tassajara Zen Mountain Center, a deeply restful remote valley famous for its healing hot spring waters. This healing, transformative workshop will utilize writing practice, developed by Natalie Goldberg, to create a vibrant writing community. Alternating periods of writing with meditation, we will deeply listen to each other from a place of focused attention and unconditional acceptance. Soak in the hot springs, celebrate the glory of nature, meander along the trails and creek, and savor Tassajara's gourmet vegetarian cuisine.
Esalen Institute, Big Sur, CA
Future Dates to be Announced
A relaxing 5-days at the incomparable Esalen Institute in Big Sur, California. This workshop features in-depth instruction in writing practice as well as the opportunity to tap into your deep creativity. Discover how much easier it is to unleash the writer within in a safe, confidential, supportive community of your peers. In addition to instruction from a master teacher, this 5-day workshop will provide ample time for you to savor the pleasures of the famous Esalen baths, stroll through magnificent gardens, treat yourself to a world-class massage, and savor a rich array of healthy, organic food, all with the backdrop of the thundering Pacific coast.
International Writing Adventures: Write, Travel, Transform
Tentatively scheduled for 5-15 June, 2022
Journey to sun-soaked Tuscany for a ten-day retreat at a majestic 15th century estate seated on the rolling hills of the Italian countryside. Located just 45 minutes away from Florence, the Villa I Bonsi is a vineyard and olive farm ideal for relaxing and exploring the cultural wonders of a region celebrated for its history and food. Writing and mindful meditation will be at the heart of the retreat and will help us bond as a group. This intimate and magical vacation includes an olive oil making tour, truffle hunting, a wine tasting tour, cooking lessons, and a day trip to San Gimignano with its medieval tower houses, encircling walls, and the unforgettable view from its hilltop setting. Spouses and non-writing friends are welcome to join in on the fun.
Rescheduled for the first two weeks of September 2022
Hiking the Camino has been on Laura's bucket list years-and maybe it's on yours. This famous pilgrimage trail, a UNESCO World Heritage Site, has attracted people from all over the world for more than 1,000 years. Our 14-day trip will combine eight days hiking the last 100 km of the French Camino de Santiago with four days focused on creative expression. At the beginning, middle and end of our trip, non-hiking days will be set aside for Laura to teach writing and our guide, Brenda, to teach quick sketching and watercolor techniques, helping to experience and reflect on your journey. Beginners in both disciplines are welcome. After 14 days in Spain, immersed in beauty and an intimate traveling community, you'll return home with a personal journal documenting your journey.
This retreat has yet to be rescheduled.
Our journey will begin with 9 days at a beautiful eco-resort in the Sacred Valley. There, we will begin exploring the natural, spiritual, cultural, and artistic treasures of Peru. Writing and yoga will help us integrate this immersion experience and bond as a group. During our 16 days together, we'll explore the wonders of the Sacred Valley of Peru and Machu Picchu. This trip is for writers seeking an experience that is physically vital and intellectually stimulating. Trip includes ceremonies with local shamans, excursions to the famous Incan ruins at Pisac, a visit to a local school, treks, a visit to a local organic farm, and a three-day exploration of Cusco. Spouses and non-writing friends are welcome to join us. An optional 5-day trip to the Amazon rainforest is available.
This retreat has yet to be rescheduled.

Adventure, writing and immersion in a new culture are transformative experiences that can open your heart, expand your world, and put you in touch with your deepest self. This in-depth excursion into the culture of Bali will visit three distinct regions: the ocean at Candi Dasa, the urban cultural center of Ubud, and Munduk, the coffee-growing mountain region. This trip includes Balinese dance & music performances, cultural education, snorkeling and hiking adventures, daily writing instruction, an amazing community of fellow travelers, all ground transportation, and lodging in three intimate eco-friendly hotels. Spouses and non-writing friends welcome to join us. An optional 4-day trip to Java and the wonders of Borobudur is available.
Be the First to Learn About Upcoming Retreats with Laura!
Not sure which retreat is right for you?  Interested to hear about exciting new locations and adventures?  Enter your name and email below and I'll let you know before new retreats are released on my website.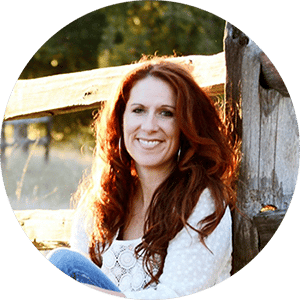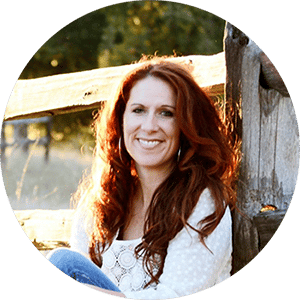 "I return home from each of Laura's trips a little wiser, a little more open, and a lot more compassionate. I greet my family, friends and daily life with sparkly, clean energy and a renewed patience, brought about by way of re-writing old stories that I needed to let go of. I come home ready to move forward in my life.
A retreat with Laura Davis is one of the best gifts I ever received and gave myself. It took many years to realize that I was worth the time and financial investment, but now there is no looking back."
Julie Sheehan, Livermore, California