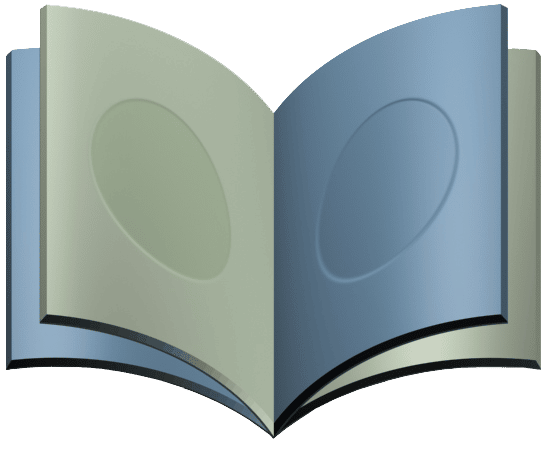 The Burning Light of Two Stars
Coming October 19, 2021, available for preorder in July 2021
This riveting memoir by The Courage to Heal author Laura Davis examines the endurance of mother-daughter love, how memory protects and betrays us, and the determination it takes to fulfill a promise when ghosts from the past come knocking.
When she published The Courage to Heal in 1988, Laura Davis helped more than a million women work through the trauma of childhood sexual abuse. But her decision to go public with her grandfather's incest deepened an already painful estrangement with her mother, Temme.
Over the next twenty years, from a safe distance of 3,000 miles, Laura and Temme reconciled their volatile relationship and believed that their difficult past was behind them. But when Temme moves across the country to entrust her daughter with the rest of her life, she brings a faltering mind, a fierce need for independence, and the seeds of a second war between them. As the stresses of caregiving rekindle Laura's rage over past betrayals, they threaten her intention to finally love her mother "without reservation." Will she learn what it means to be truly openhearted before it's too late?
The Making of The Burning Light of Two Stars
Yes, I want to receive The Making of a Memoir blog and get notified when the book is available for preorder.
Here's How a Book is Made
Now that I've finished The Burning Light of Two Stars and am deep into the publication process, I've started a weekly blog that explores what it took to write the book, and also documents what it takes to produce a book, create an audiobook, and prepare for a book launch.
People who aren't authors have no idea what goes into creating a book. The Burning Light of Two Stars blog will include:
notes from coaching sessions with actual editors
early drafts of scenes as well as scenes that ended up on the cutting room floor-and I'll tell you why
intimate explorations that document the creative process
entertaining accounts of what publishing is really like
Throughout the series, I'll frame these posts with reflections and writing tips from my thirty-five-year career as an author and decades as a writing teacher. So hopefully, you'll not just get to peek behind the curtain, you'll also gain some tangible skills that will be beneficial in your own writing and storytelling.
To receive the series in your inbox, sign up here:
You'll also get notified when the book is available for preorder and receive these free bonuses:
A sneak peek at some deleted scenes from the book, like the time Laura dropped acid with her father.
Writing Toward Courage: A Thirty-Day Practice, a free downloadable eBook I created to help people meet life's toughest challenges
Weekly writing prompts to inspire you whether you consider yourself a writer or not
Updates from me whenever I'm inspired to write them
You can unsubscribe at any time.
Praise for The Burning Light of Two Stars
"Laura Davis has written a brilliant memoir. The Burning Light of Two Stars is destined to become as much a classic as The Courage to Heal, her groundbreaking book on healing from sexual abuse. The Burning Light of Two Stars, written more than thirty years later, explores Laura's attempts to reconcile with her mother, who continued to deny that Laura had been sexually abused. Here, a mature writer looks back on the most primal and pivotal relationship in her life. Laura handles the complex emotions and interactions of mother and daughter with deep insight, clarity and compassion. Her storytelling is compelling, poignant and heartfelt. At times gut-wrenching, at other times hilarious, The Burning Light of Two Stars is a 'must read.'"
--Adrienne Drake MD, Mission Viejo, California
"I was completely captivated by this story. It was one of those books you start reading and feel as if you've stumbled on a treasure. Every night I found it hard to put down. I was hungry to always read more, to turn each page, and consume each paragraph. The story is brilliant. There is intrigue, emotion, life lessons, and a deep connection to real family life and relationships. I highly recommend this book to anyone wanting a good read-but especially to those living with family estrangement now or in the past."
--Yasmin Kerkez, Founder of Moving Beyond Family Struggles
"In this riveting memoir, Laura grapples with questions that many of us struggle with: 'How do family members stay in relationship when they can't agree on critical elements of their collective past?' 'How do families overcome past hurts when they need to show up for each other in their hour of need?' And 'Is it possible to risk loving someone you desperately want to be able to love, but who has repeatedly betrayed you?' As a palliative care doctor, The Burning Light of Two Stars put me in touch with what the caregiver experience is really like. I enthusiastically recommend this book."
--Shoshana Helman, MD, Hospice and Palliative Medicine, Redwood City, California
"Laura's story is important because it captures, with authenticity and supreme honesty, the vexed, complicated and tender mother-daughter bonds and because it doesn't hold back the daughter's ambiguity, resentments, wavering, love-hate sentiments. The sincerity through which the story is conveyed took my breath away."
--Rosa-Linda Fregoso, Professor Emerita of Latin American and Latino Studies, University of California, Santa Cruz and co-editor of Terrorizing Women: Feminicide in the Américas
"I quickly ran out of superlatives for The Burning Light of Two Stars because so many scenes grabbed me. From the first page, I was fully engaged in Laura's world and didn't want to put the book down. It was as if she was speaking my story, her mother a mirror of my own. I am certain this wise exploration of mother-daughter dynamics over a lifetime will resonate broadly. As I pored over its pages, I didn't want this beautiful, compelling story to end. And for me, it hasn't: Laura's memoir and all of her characters have stayed with me to this day."
--Kay Taylor, author of Soul Path Way
"In a culture that produces chasms of disconnection in our most tender relationships, and sanitizes the rawness of life, The Burning Light of Two Stars takes the reader on a journey that reconnects and rescues the beauty of life's messiest realities. It is a story of resistance and rebirth, one that provides myriad lessons on what it takes to transcend deep wounds. Laura Davis has written a brilliant, compelling book that I just couldn't put down. I read all night, and I do not give up sleep easily. The Burning Light of Two Stars fed my soul."
--Eileene Tejada, Ph.D. Professor of English and Anthropology at Napa Valley College
"I found The Burning Light of Two Stars to be riveting, an effortless read. I'm in two book groups, and at any given time I am reading/listening to two or three books concurrently. I've put them all down for this one. It's just that good."
--Olivia Bethea, Atlanta, Georgia
"I just finished this remarkable book today. My experience reading The Burning Light of Two Stars was profound. I found the story compelling. The writing superb. I was drawn into Laura's life story in a deeply personal way. I could not put The Burning Light of Two Stars down except to stop often and think about my own mother. I can honestly say I have not experienced such deep thinking about my relationship with my mother in a long time, if ever."
--Rosilyn Nesler, Oceanside, California
"Laura's book is a stunning achievement. I am certain The Burning Light of Two Stars will be used as a discussion vehicle with seniors, in groups dealing with mother-daughter issues, family estrangement, compassionate choices, Alzheimer's disease, and death with dignity, with a facilitator guiding discussion afterwards. Laura Davis has made a major contribution to the literature of aging, death and dying."
--Etiel Herring, Santa Cruz, California
"When Laura Davis and Ellen Bass published The Courage to Heal, it emboldened a generation of survivors of incest and sexual abuse, likely contributing to the courageous voices for many who are part of today's MeToo and TimesUp movements. In The Burning Light of Two Stars, Davis allows us to know the person behind those pages, and the story behind that story. Nuanced, raw, and candid, this memoir does not designate white hat/black hat characters. Instead, it provides a topographical map through the complex landscape of the mother/daughter relationship at the heart of the story, with characters both noble and deeply flawed on both sides of the equation. This masterful heart-filling book is deeply moving and wise."
--Betsy Graziani Fasbinder, therapist and author of Filling Her Shoes and Fire and Water
"For a community trying to grasp the real and heart-wrenching truth of sexual violence, The Burning Light of Two Stars lays bare the life-altering and far-reaching impact of incest, sexual abuse and assault. It strips down to the bone the deep and aching damage trauma does not only to the individual but the family as a whole. For survivors, Laura Davis demonstrates that with unending hard work and commitment one can redefine and reconcile a relationship."
--Crystal Emerick, Founder of Brave Space
"I've never experienced a book like this before. I was fully engrossed in every scene as if I was living it. I just couldn't put it down. I can't find words for how powerfully The Burning Light of Two Stars affected me. I'm a different person after having read it. My heart is full. Laura Davis addresses the complexity of family relationships like nothing I've ever read before."
--Toni Taylor, retired nurse
"I finished The Burning Light of Two Stars in a bed of tears. What an eloquent and compelling story."
--Abby Stamelman Hocky, Executive Director, Interfaith Philadelphia
Laura Davis is the author of seven non-fiction books, including The Courage to Heal, Becoming the Parent You Want to Be and I Thought We'd Never Speak Again. Her groundbreaking books have been translated into 11 languages and sold more than 1.8 million copies. In addition to writing books that inspire and change people's lives, the work of Laura's heart is to teach. For more than twenty years, at locations around the world, she's helped her students find their voices, tell their stories, and hone their craft as writers. Laura loves creating supportive, intimate writing communities online, in person, and internationally.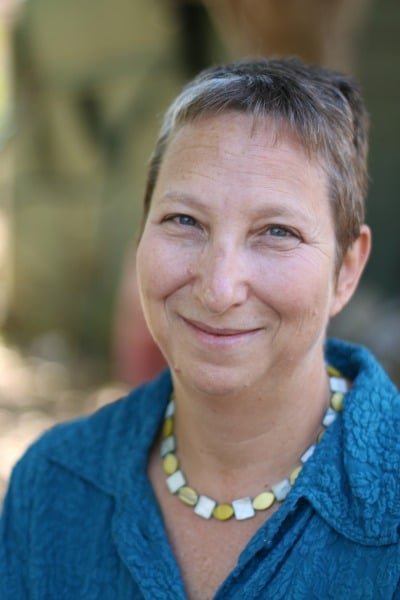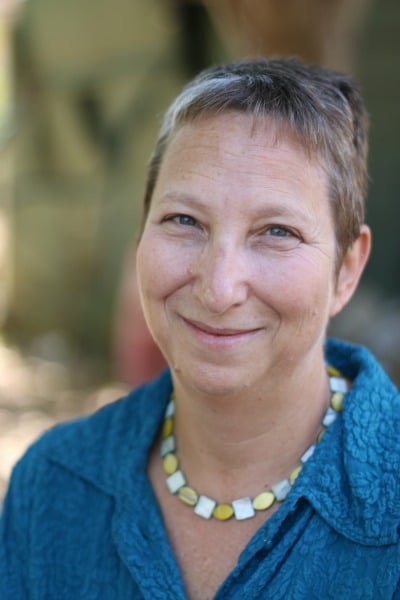 The Making of The Burning Light of Two Stars
Yes, I want to receive The Making of a Memoir blog and get notified when the book is available for preorder.