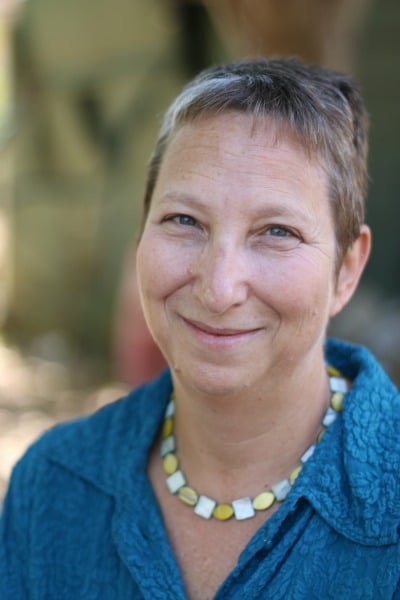 My latest book, my first memoir: The Burning Light of Two Stars: A Mother-Daughter Story, which tells the story of my dramatic and tumultuous relationship with my mother from the time of my birth until her death from a much more dramatic, intimate, and personal point of view. It gives a no-holds-barred peek at the real me-the woman behind the teacher, the facilitator, the author.
In the course of my long career as a communicator, I have been a columnist, a talk show host, and a radio news reporter. My other passion—aside from writing—is teaching and encouraging others to write. I love building writing communities where people can find their voice, tell their stories and hone their craft.
"Laura is a gifted writing teacher. Working with her has changed my relationship to writing, making my words more natural and spontaneous. I have begun to remember events from my past more completely and vividly than before. That has been a great gift for me."
--Linda Wright, Santa Cruz
Since The Courage to Heal was published 33 years ago, I have been mentoring and supporting other writers. It is truly the work of my heart. I love teaching. I love watching my students find their natural voice and their rhythm. I love it when they find their true stories and discover the courage to put them on the page. I feel like a midwife as my students birth their stories, and I feel honored to witness their bursts of creativity and pure life energy pouring out on the page. Our writing circles are safe places where skills are honed, tears and laughter are welcome, and each writer is seen, heard and deeply known.
I'll tell you a secret. People think of me as an author and a writing teacher, and I am those things, but the real truth is that the thing I love most is building community. I have been connecting people with each other and in intimate groups my whole adult life. It brings me joy to work in groups and facilitate the lasting bonds that are formed when words are shared in safe, trusting circles. My goal as a teacher is to create a safe place where people can have breakthroughs in their writing—and in their lives—both on and offline.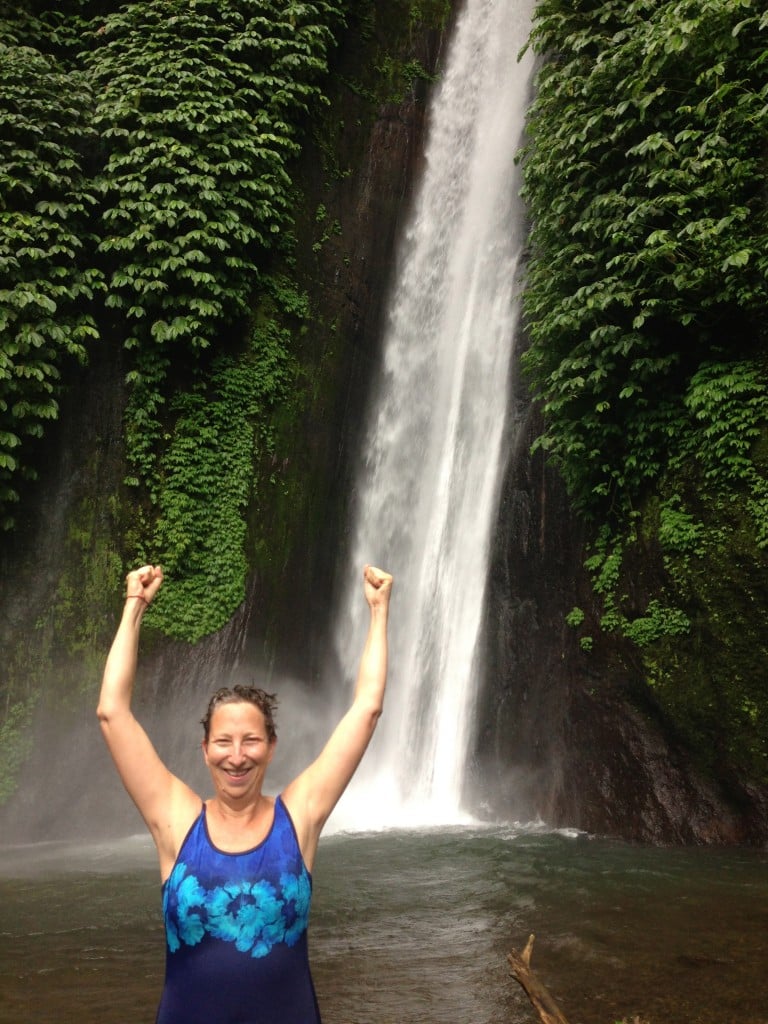 "Writing without Laura is a long, lonely, bleak road; writing from her daily prompts is a joyous adventure. She takes me places I never knew I wanted to go."
--Enid Brock, Santa Cruz
"When I began working with Laura Davis, I'd carried hundreds of stories around in my head for five and a half decades. Laura helped me breathe life into the words that had waited so long to hear their voices spoken aloud. Her steady guidance and open-hearted engagement with the writer in me was the form of nourishment I needed to begin my long journey as a writer. I am so grateful to Laura for the gift she is."
--Paula Mahoney, Santa Cruz
"Working with Laura Davis, I found the perfect combination of direction, inspiration, permission, and community. With Laura's guidance, I was able to discover and develop the writer inside of me who had been waiting in darkness my whole life for the support and safety to emerge."
--Terresa Lauer, Portland
I teach weekly writing workshops online and in Santa Cruz, California, and have taught memoir writing, Writing as a Pathway to Healing, and creative writing at Kripalu, Esalen, 1440 Multiversity, Tassajara and the San Miguel Writer's Conference. My Writing as a Pathway Through Grief, Loss, Uncertainty and Change retreat, created with Nancy London, has changed lives for years at Commonweal in Bolinas, California and at the Mabel Dodge Luhan Center in Taos, New Mexico. In the time of pandemic, I created a special online class, Tuesdays with Laura: Writing Through the Pandemic, which operates on a sliding scale down to free-I want writing to be accessible to everyone-it's such an important way to cope, to process trauma, and to feel connected in a time of isolation.
I love taking people on Write, Travel, Transform adventures in Bali, Peru, Spain, Italy, Vietnam, Tuscany and other international destinations.
I live in Santa Cruz, California with my spouse Karyn and our new yellow lab puppy, Luna. When I'm not writing or teaching, I enjoy swimming, hiking, mah-jong, making kombucha, being a grandmother, and Motion Theatre.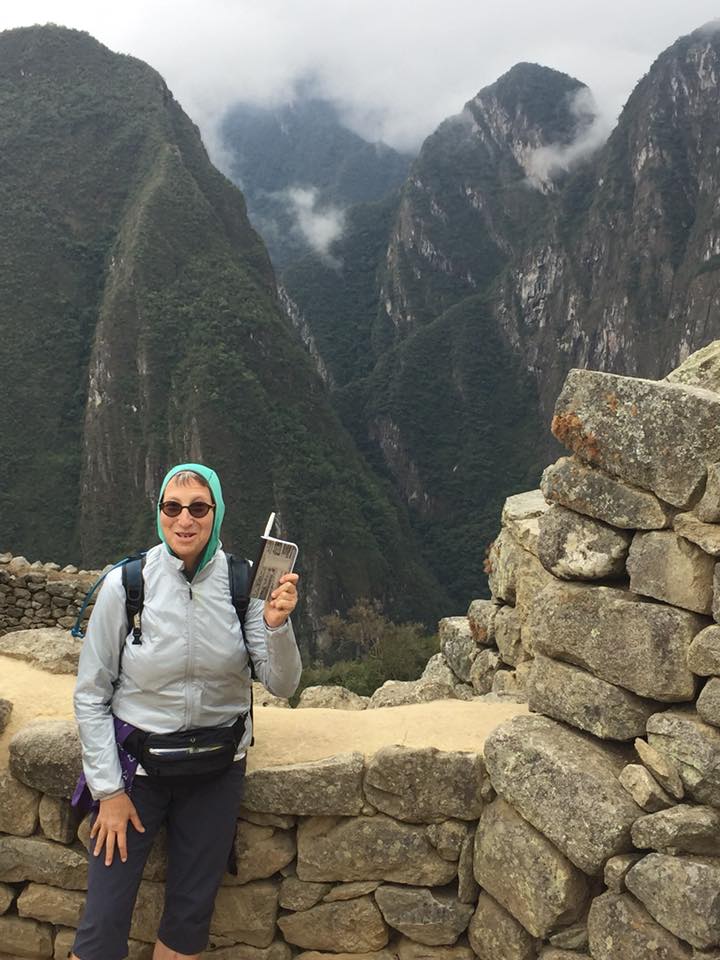 Praise for Laura's Retreats
"This was more than a retreat. It was a pivotal moment in my life."
--Julie Anderson, San Francisco
"It has been over a week since I have returned from your retreat, and I am still turning over memories in my mind, savoring them as I would a delectable meal. The safety, sorority, serenity, growth…..and oh yes, the writing!! Everything served as nourishment for both body and spirit. I have never experienced anything like it. I cannot thank you enough for the profound experience that I just underwent under your gentle and wise ministration. I have begun a transformative journey on so many levels, and will be forever grateful for your help in setting me on this path."
--Emily Bitton, West Orange, New Jersey
"This is my third retreat with Laura. They get better and deeper and more adventurous each time, as I return to experience writing in another beautiful place with inspired people that become friends. Each return, I come not knowing what will happen, grateful that I did, and leave transformed."
--Marie Hansen, Reno, Nevada
And whenever I travel, I love sharing The Virtual Vacation: a vivid, entertaining travel blog for the armchair traveler:
Laura Davis is an amazing writer. Combining her storytelling with her travel adventures makes me feel like I am right there with her. She paints a complete story of the land, the people, the food, the history, and the culture. Then she adds some humor, adventure mishaps and person feelings that grabs the reader, and I can't wait to read the next post.

--Nancy Moon, Santa Cruz, CA
Laura's weekly prompts, The Writer's Journey Roadmap, and her blog have made my life as a writing coach and workshop leader more successful. To explore raw material for their projects, I regularly direct my writing clients and students to the weekly prompts on the website; these are brilliantly conceived and presented and the harvest is always rich. A great many of these responses are integrated into my students' work that has gone on to be published. For any writer today, Laura's blog is also a must. She is clear, innovative, and inspiring in her suggestions and insights.

--Susan S. Brown, PhD, writing coach, personal editor, and workshop leader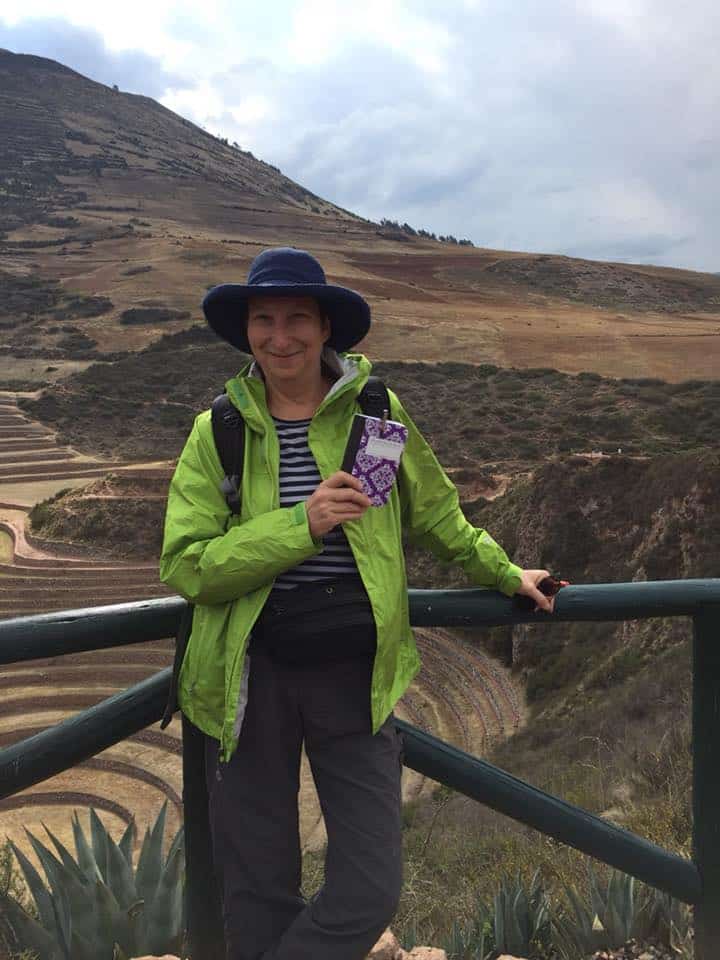 Here I am reading my work at the Writer's Journey Spring Salon:
Writer's Journey Spring Salon