Writing as a Pathway Through Grief, Loss, Uncertainty and Change: A Weeklong Retreat
with Laura Davis & Evelyn Hall
This retreat is yet to be rescheduled.
If you're grieving a loss or are facing uncertainty, transition or change, join me in the serene beauty of a Northern California redwood forest for an intimate retreat where you'll regain your bearings, be deeply held in a safe writing circle, and learn to transform pain into possibility.
People who have attended this retreat in the past have been dealing one or more of the following:
A shift in life circumstances
Challenges and shifts related to aging
The death of someone close to you
Divorce
Empty nest
The loss of a dream
Financial setbacks or changes
Needing to move into a new phase of life
A diagnosis
A loss in abilities
Being a caregiver
Dealing with changes of retirement
An inner impulse toward change
A career change, chosen or forced
An estranged relationship
A betrayal
The pull of the unknown
Grief over the climate, politics and the world situation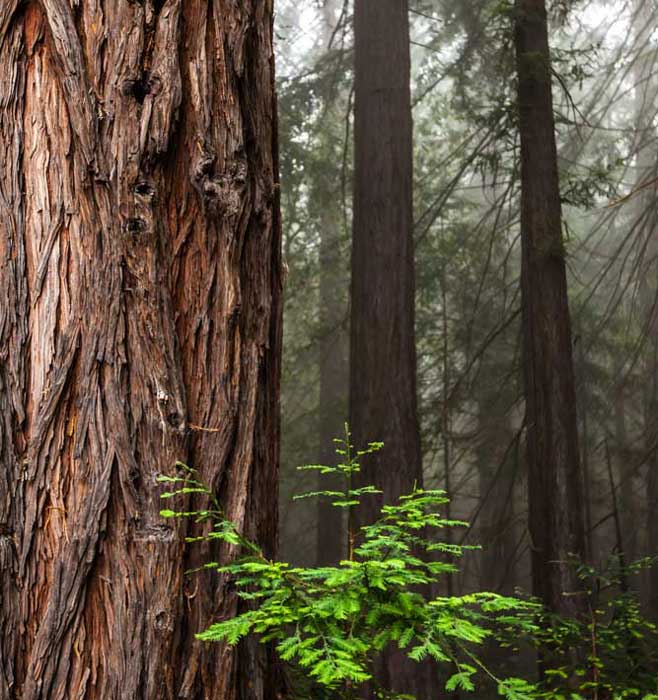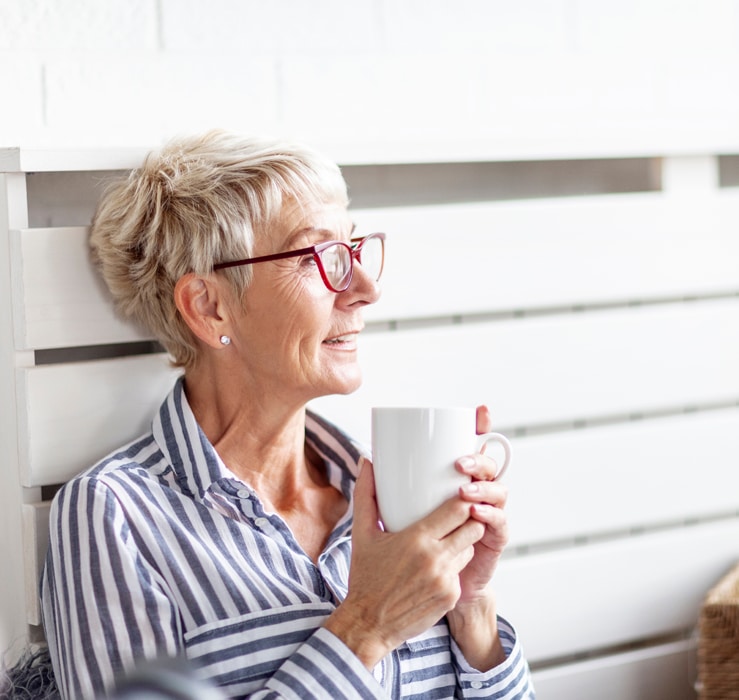 Wouldn't life feel better if…
You were confident that you had the inner resources necessary to make it through the challenges you're currently facing?
You could share your losses in a circle that would hold you with compassion and sacred tenderness?
You could view uncertainty as a passage to an empowering new life rather than a dangerous cliff?
You were able to embrace change with acceptance and equanimity (and maybe even a little excitement), rather than anxiety?
You could alleviate loneliness by becoming an integral part of a safe, supportive, loving community?
This is only the start of what you'll get when you attend the Writing as a Pathway retreat.
After our week together, you'll know how to:
Put your losses in the context of the greater human family and the long-term story of your life
Embrace transition as an empowering, necessary, step toward growth
Envision a future where you've integrated your losses and can embrace the changed person you are becoming
Move beyond tired, old stories that keep you trapped in the past
Communicate your truth deeply and powerfully from your core
Access inner wisdom so you'll always have a guide in stormy, uncertain seas
Create sacred space wherever you are so you'll always have a safe harbor
Savor daily moments of joy despite life's challenges and uncertainty
Within the loving community of our retreat, you'll find support and understanding, new inner resources, and the strength and courage to chart a new course into the future.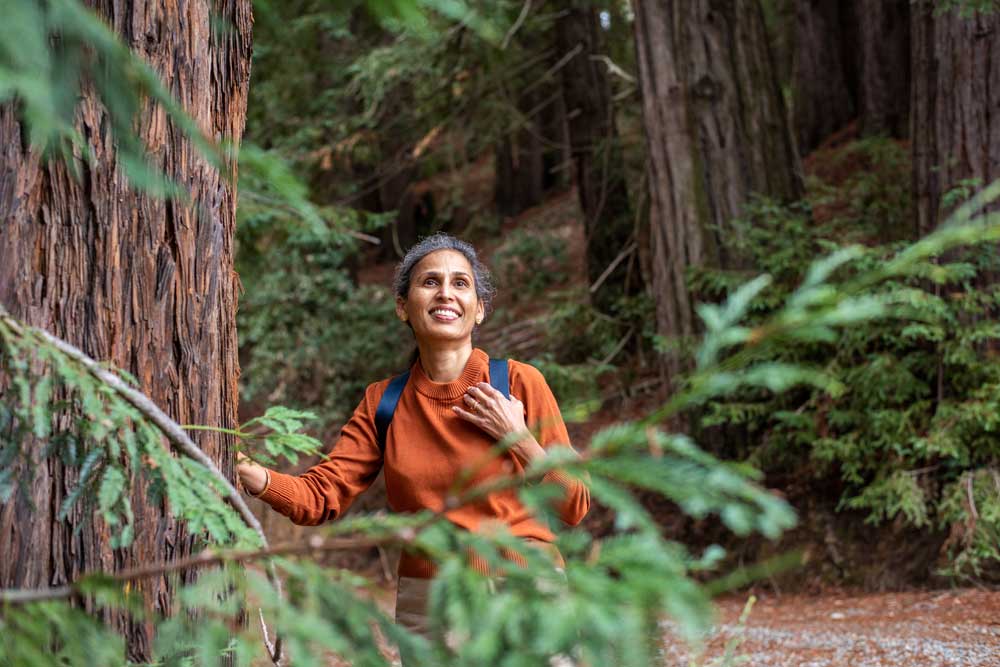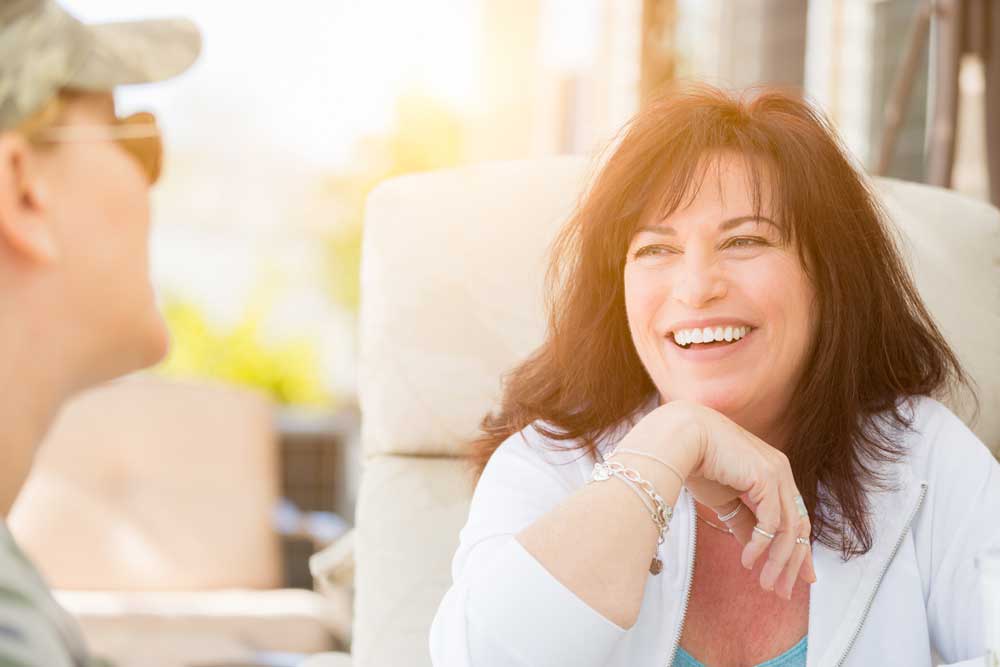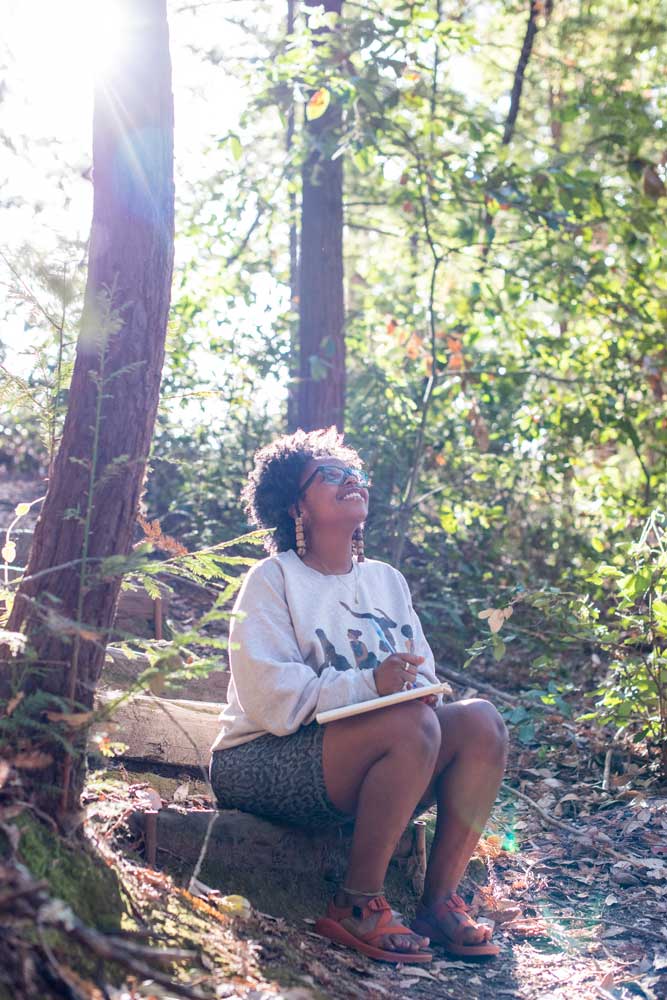 The tool we'll use for transformation is writing and sharing from the heart. Writing and being witnessed in community is a powerful catalyst on your journey of self-discovery.
We'll teach you everything you need to know to experience the power of true stories shared and received.
On this creative, healing journey, you will experience:
Empowerment: Writing helps you take control of your healing journey.
Coping Strategies: Writing provides new ways to manage grief and integrate your losses.
Inner Wisdom: You'll learn to recognize and harvest your inner wisdom.
Clarity: You'll learn to listen to parts of yourself yearning for expression. Through this deep listening, you'll find increased clarity about your feelings and options.
Emotional Release: Writing is a safe, cathartic way to express the complex feelings that accompany loss, change, or a life transition that has you uncertain what's coming next.
Reflection: Writing provides a mirror through which you can explore the past and understand the choices before you with new eyes.
Creativity: The unlocking of your creativity and imagination leads to new strategies for moving forward into an uncertain future.
Connection: The embrace of a safe, sacred writing circle provides the life-changing experience of being held by a compassionate community that understands and holds you with tenderness and deep respect.
You will savor these new skills and benefits long after the retreat.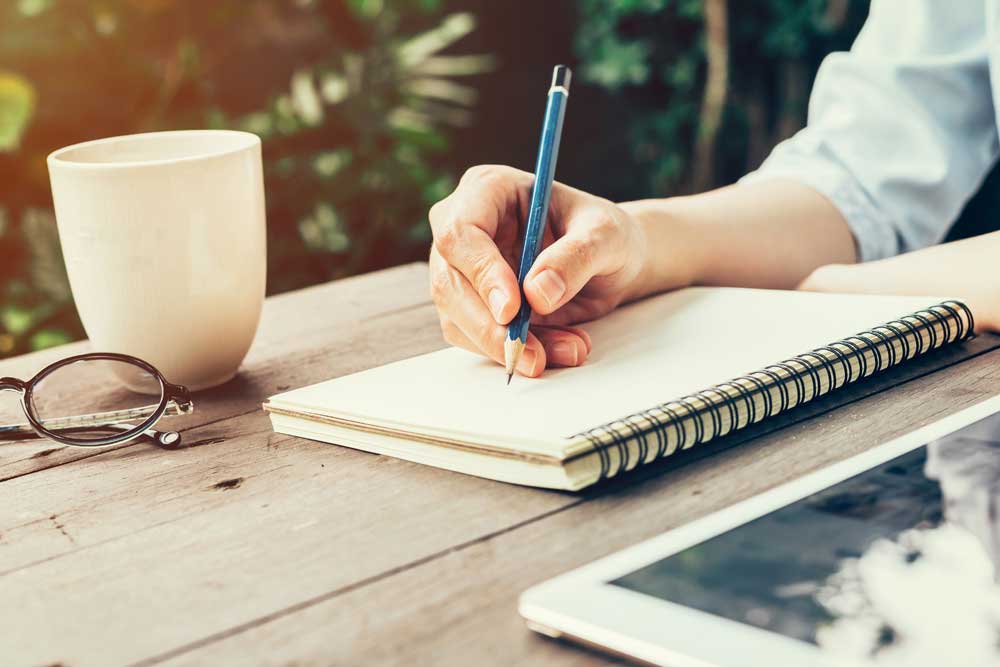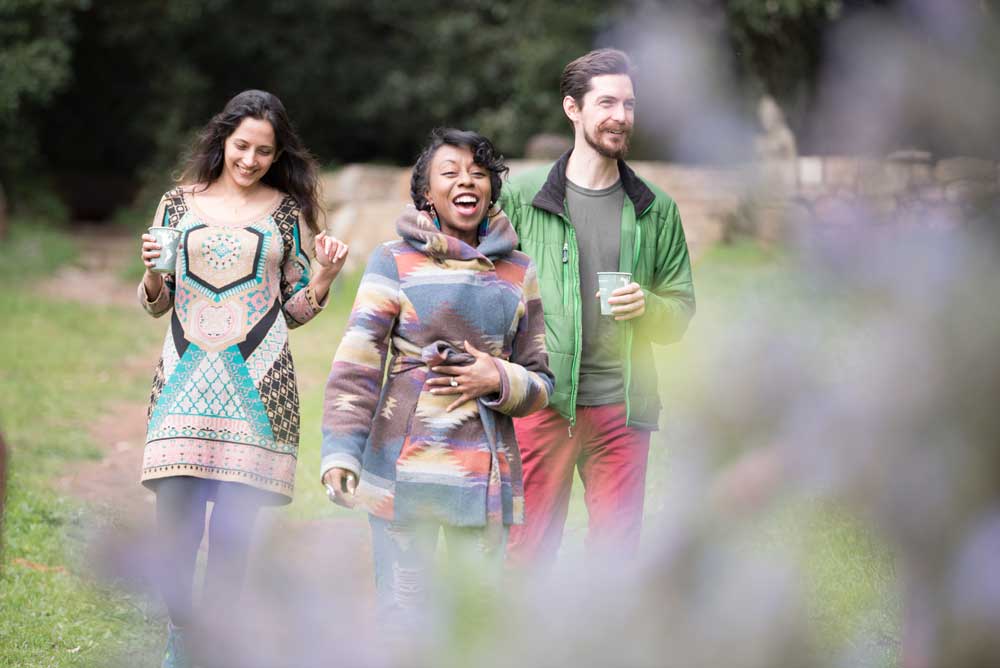 Take that step now. Join me at Mount Madonna in August for a deeply creative, life-affirming retreat.
Endorsements for Laura's Writing as a Pathway Retreats
"I would recommend this retreat to everyone going through grief, whether the grief is new or old. I think every human who has ever loved and lost needs something like this."
—Kayci Russel Wandel, Jacksonville, Florida
"I learned that I can let go of my story. That I can say, 'Thank you. I forgive you. Goodbye for now.' I learned that I can have more fun in my life than I usually allow myself."
—Meg Soiffer, New York City, New York

"I would absolutely recommend this retreat. It's a chance to focus on yourself. To engage so deeply with the source of sorrow in your life—in a safe and contained way—that it will change you."
—Colleen West, El Cerrito, California

"Allowing myself to be so genuine and honest was a watershed."
—Jessica Letteney, Vancouver, Washington
"Life affirming, joyously challenging and SAFE! The vast humor in the room could not be scripted yet was a wonder."
—Jane Purden, Atascadero, California
"Everyone on earth should do a grief retreat—especially this one."
—Kara Horner, Edwards, Colorado
"I'd definitely recommend this retreat. It was deeply healing in unexpected ways. I was delighted by the moments of joy in the midst of deep sorrow. I found just what I needed. I feel a sense of wholeness now."
—Nancy Palmer, Bellevue, Washington
"The most meaningful part of the retreat were the reactions and love I received from other participants. I didn't realize just how isolated I'd been. As for the retreat itself, the blending of music and poetry was very powerful in helping me go deeper."
—Sandy Colbs, Bloomington, Illinois

"One thing I wasn't explicitly looking for, which was such a gift, was the beautiful community and communion that developed during the retreat. I was surprised by all the beautiful connections I made. The holding space and loving compassion we shared were sacred and profoundly healing."
—Katie Olson, Goleta, California
"I was able to see my heartache in a greater perspective."
—Jude Chaikin, San Miguel de Allende, Mexico
"Writing about grief, sharing it with the group, and receiving unconditional love and support touched me deeply."
—Stephanie Hatton, Los Angeles, CA
"If you are clogged up or blocked spiritually or psychologically and emotional, this retreat will get all your psychic juices flowing again."
—Si Steinberg, Boise, Idaho
"I would definitely recommend this retreat to anyone who has experienced loss-no matter what the loss. Sharing the experience and connecting with others is so necessary for our healing journey. Having others witness your pain and hold space for you is a beautiful dance of learning to trust and let go of the shame and guilt we all carry."
—Linda Comin, Oceanside, CA
"I'd highly recommend this retreat. Prepare to make friends, to laugh, to be nurtured on every level, to break wide open in a place where you can be helped. Prepare to cry, to breathe deeply, rest well, to feel into your feelings, resistance and come away with a profound sense of belonging that is so rare in today's world."
—Julie Sheehan, Livermore, CA
"Laura Davis' Writing as a Pathway Through Grief workshop provided a bridge to the unformed, to the nameless, to the not-knowing. And a way to walk accompanied by the kindness, generous spirit and caring of others in quest of wholeness."
—Diane Schwedner, Santa Cruz, CA
"At Laura's retreat, I tapped into deep old pain and healed it. I turned off the negative, judgmental, self-loathing thought machine, came home to myself and found self-love."
—Stephanie Hatton, Los Angeles, CA
"I learned to trust my inner soul. I was able to let go of my fear and to know that I am enough and that I have enough."
—Martha Fauteux, Ontario, Canada
"This retreat was an opportunity to check out of the craziness of life and do deep work in a safe space. In just a week, we built a community and I made new friendships. It's the type of experience that changes you in an amazing way. This retreat was worth a year of therapy."
—Stephanie Hatton, Los Angeles, CA
"Laura's retreat was a safe place to be with my grief, to write it down, express it and release it. When I read what I wrote out loud, I felt brave, powerful, validated, heard and proud of myself."
—Dwi Prasetyowati, San Francisco
"The retreat gave me the time, safety and structure to attend to my deep wounds and grief. I was able to write into the void and pain and found the space to heal in some very profound ways."
—Elizabeth Becker, Oakland, CA
"The most meaningful part of the retreat for me was being able to give voice to the darkest parts of my life, and have it only be met with love, kindness, acceptance and a 'thank you, Natasha."
—Natasha Kealoha, Sacramento, CA
"If you have losses to grieve and want the gift of writing for seven days in a loving community, this is the retreat for you."
—Margo Fowkes, Loomis, CA
"Writing about grief, sharing it with the group, and receiving unconditional love and support touched me deeply."
—Stephanie Hatton, Los Angeles, CA
Our retreat will include ample time for communion, connection, solitude, rest, and rejuvenation.
During the course of our days, there will be two daily circles with the whole group. You will also be part of a smaller pod of writers who will write together for an hour every day.
We will meet together each morning. After a delicious organic lunch, your afternoons will be free. If you like, you can write during this time, harnessing the inspiration and seeds you harvested in the morning.
You can also use the afternoons to hike, soak in a hot tub, or get a massage. You can nap, dream or share your writing with a new friend.
After a fantastic, delicious, organic dinner, we will reconvene as a whole group in the evening.
This extraordinary, life-changing retreat will last for seven days and six nights.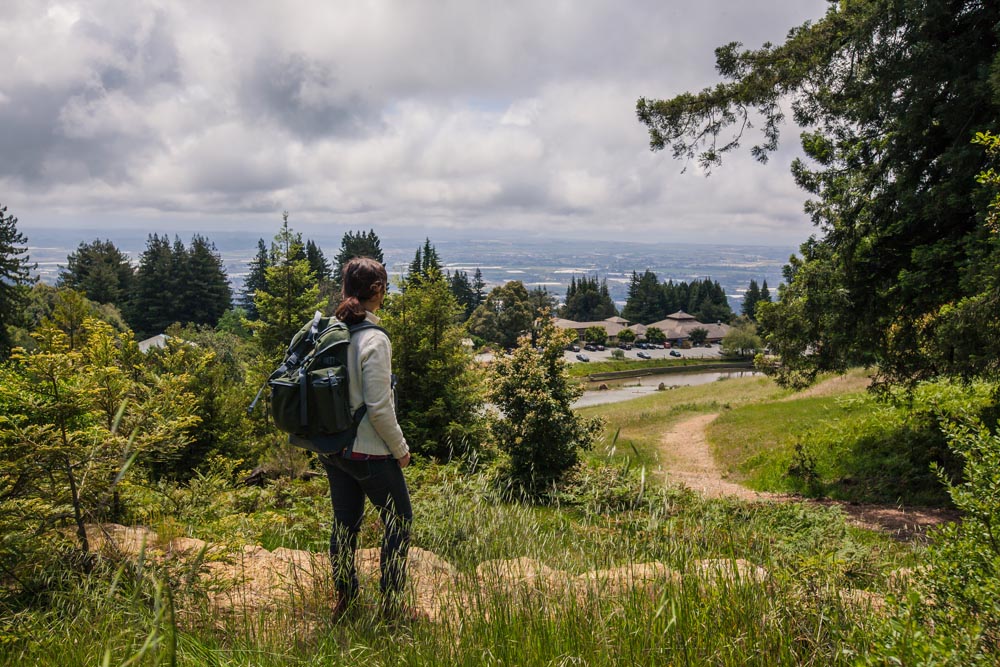 Mount Madonna in Watsonville, California
Tuesday, August 1 - Monday, August 7, 2023
Mount Madonna in Watsonville, California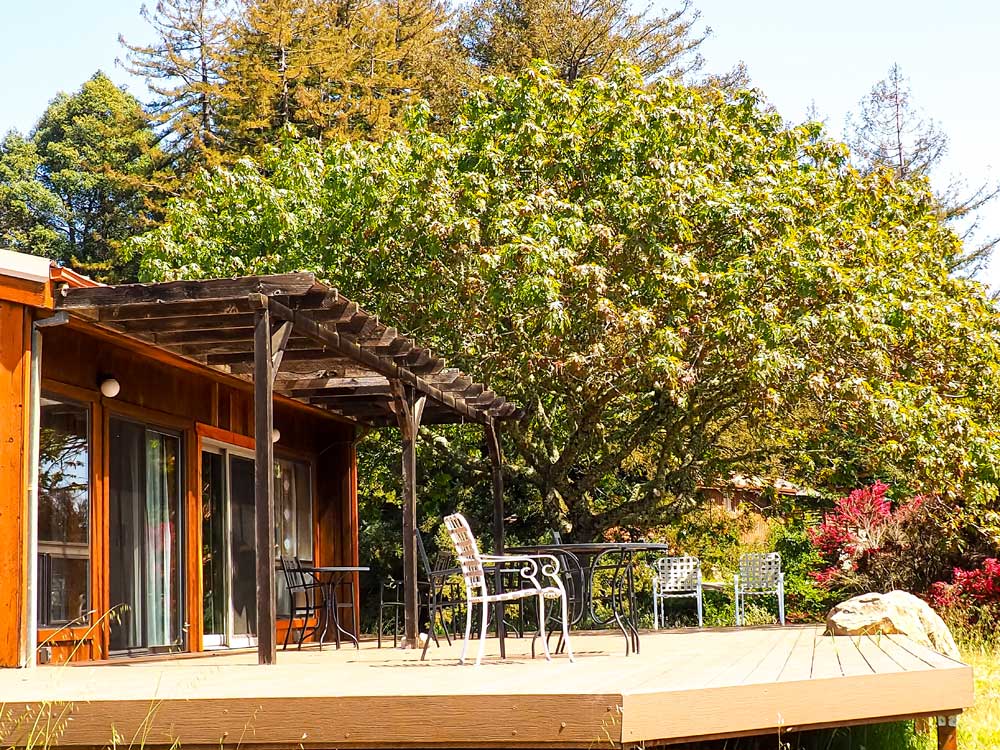 The summer retreat will be held at the incomparable Mount Madonna in Watsonville, California.
Mount Madonna Center is located in 380 acres of redwood groves, hiking trails, and meadows infused with peace and spacious beauty.
The  serene landscape and community staff provide a nourishing backdrop that support and inspire.
The meals are fresh, home-made and deeply satisfying. Accommodations are peaceful and quiet, conducive to creativity and deep rest.
Arrival and Departure: We will convene at 5:00 P.M. on Tuesday, August 1st for dinner. You can arrive to register as early as 3:00 PM. We will end after lunch on Monday, August 7th.
You will need to arrange your travel so you can be at the retreat for the entire time. (If you are flying into SFO, that means your plane should arrive no later than 1:30 Tuesday afternoon and leave no earlier than 5:00 on Monday afternoon.)
Size of the Group: There will be a maximum of 24 writers at the retreat. We will meet as a large group each day for a teaching session and in small writing groups, so there will be ample time for intimate sharing of your life and your words.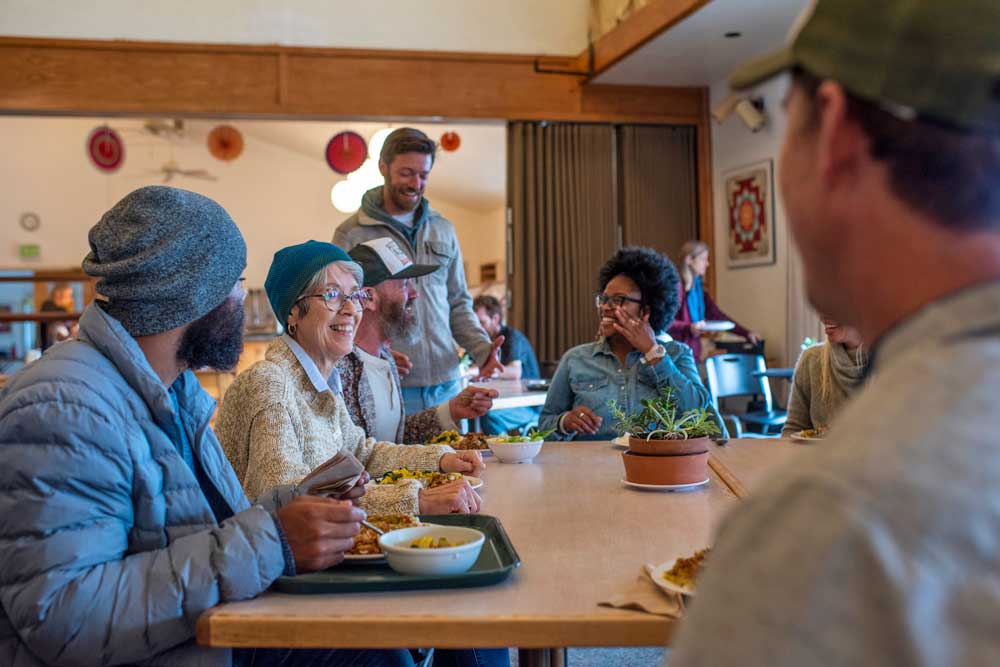 Food: The food will be home-cooked 100% vegetarian. Mount Madonna provides lacto-vegetarian meals (no eggs), with non-dairy and non-gluten alternatives at each meal. The food is healthy, fresh, and mostly organic. Some produce is grown right on the property. The cooks say: "We strive to meet other special dietary needs to the best of our ability." You'll can describe any special food needs when you register for your housing. Outside food is not allowed at the center. Tea and fruit are available 24 hours per day.
Accommodations:
Guest accommodations at Mount Madonna are quiet and peaceful. Whether you are looking for your own private escape or want to share a room, you will find a range of rooming options to meet your needs and budget.
The price of accommodations (which includes meals) is separate from your workshop tuition. Prices vary depending on the number of people sharing a room and whether you have your own bathroom.
Food and Housing Prices for the Week:
Update June 27, 2023: All singles are currently sold out. Only doubles, the triple, and own tent/van options remain.
Single w/Private Bath: $1658
Single w/Shared Bath: $1340
Double w/Private Bath: $1214
Double w/ Shared Bath: $1028
Triple: $836
Single in Cabin: $1166
Double in Cabin - $980
Own Tent/Van: $542
Note: Cabins are rustic, further from our meeting and dining hall, and you will need to walk to a bathhouse for bathroom facilities.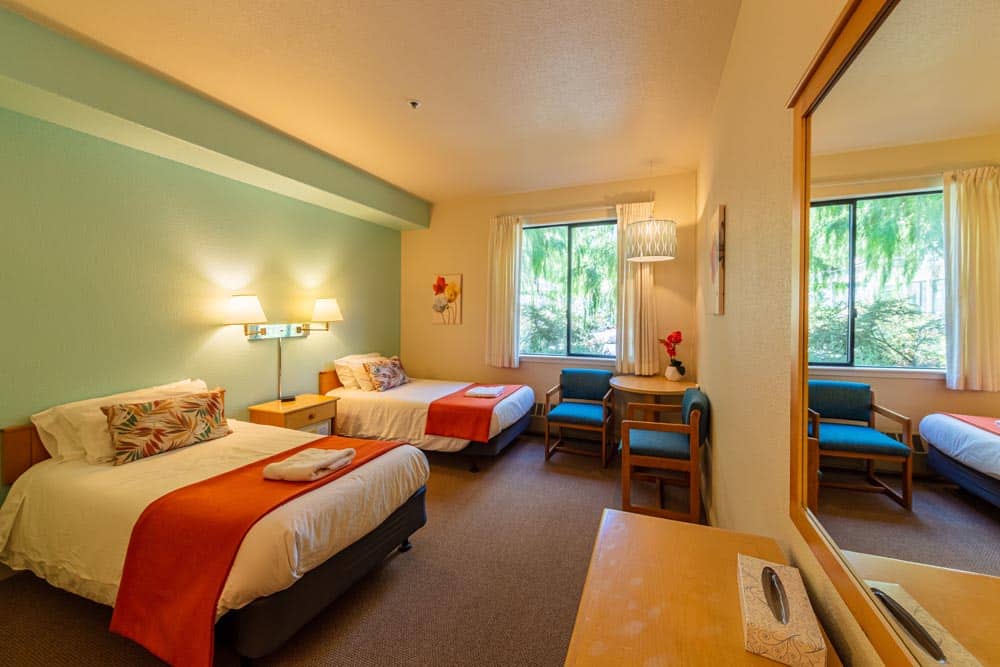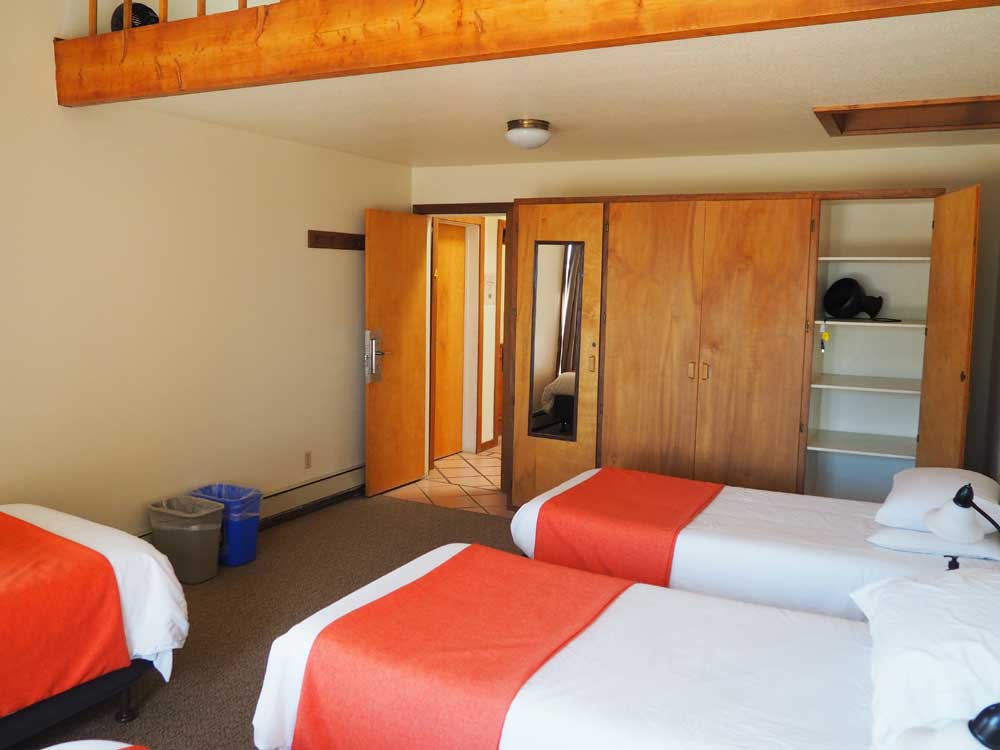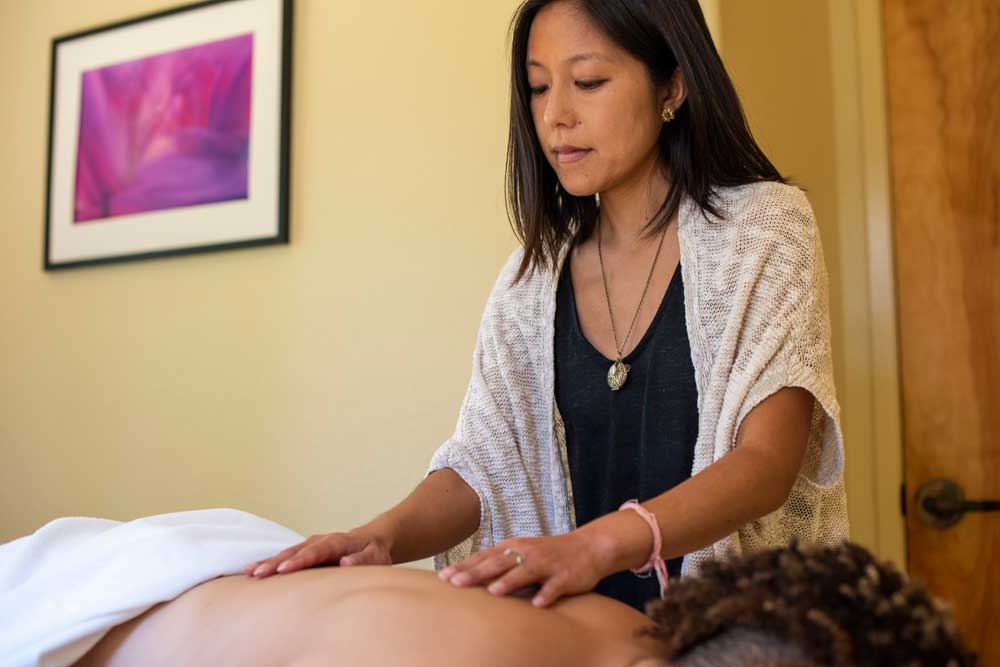 Wellness Center: Mount Madonna has a Wellness Center where you can book a variety of Ayurvedic therapies, traditional massage, and other body therapies, provided by professional trained practitioners in a nourishing oasis of peace. Massage, energy healing, reiki, cranial sacral, and other healing treatments can be booked in the hours between our sessions.

There is also a hot tub which we will be sharing with all retreat guests on the property. Bathing suits are required.
Travel and Travel Insurance:
Mount Madonna Center is nestled in the Santa Cruz Mountains of the Central California coast, overlooking the Monterey Bay. The closest commercial airport is San Jose International with San Francisco International being the second closest. The Center is about two hours south of San Francisco by car, one hour from San Jose.
Travel insurance is your best way to protect your investment in this retreat and we will send you more information about it as well as a referral to our recommended travel agent, Linda Schwedock, in your confirmation letter. Linda can book your insurance for you, whether you fly or drive.
NOTE: If you want pre-existing conditions covered, most travel companies require you to purchase your travel insurance within two weeks of paying your deposit.
We ask that you wait to buy your tickets (if needed) and travel insurance until we've reviewed your registration and confirmed your participation.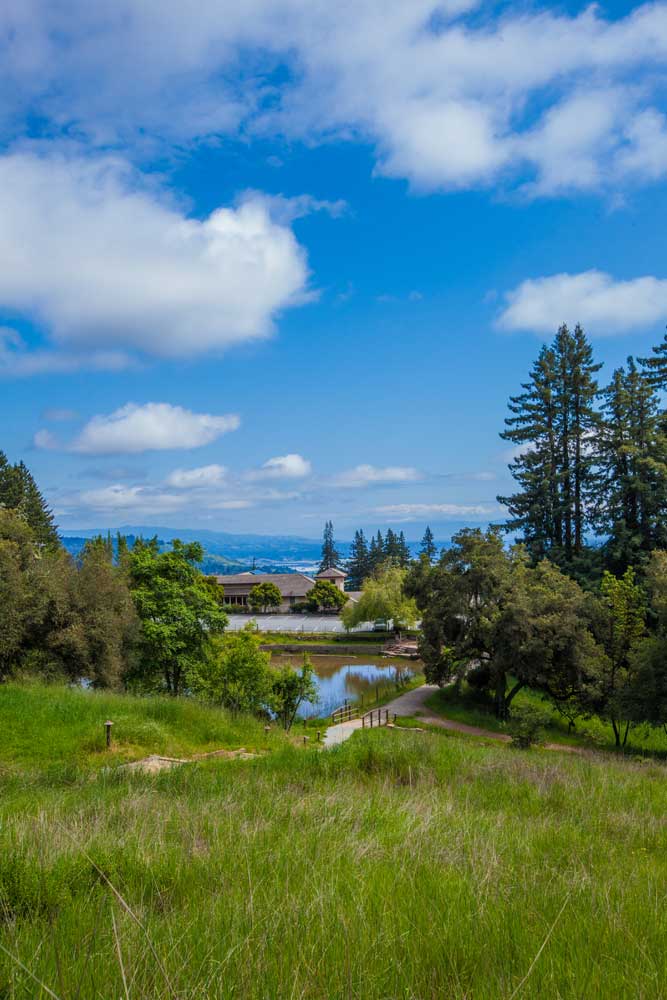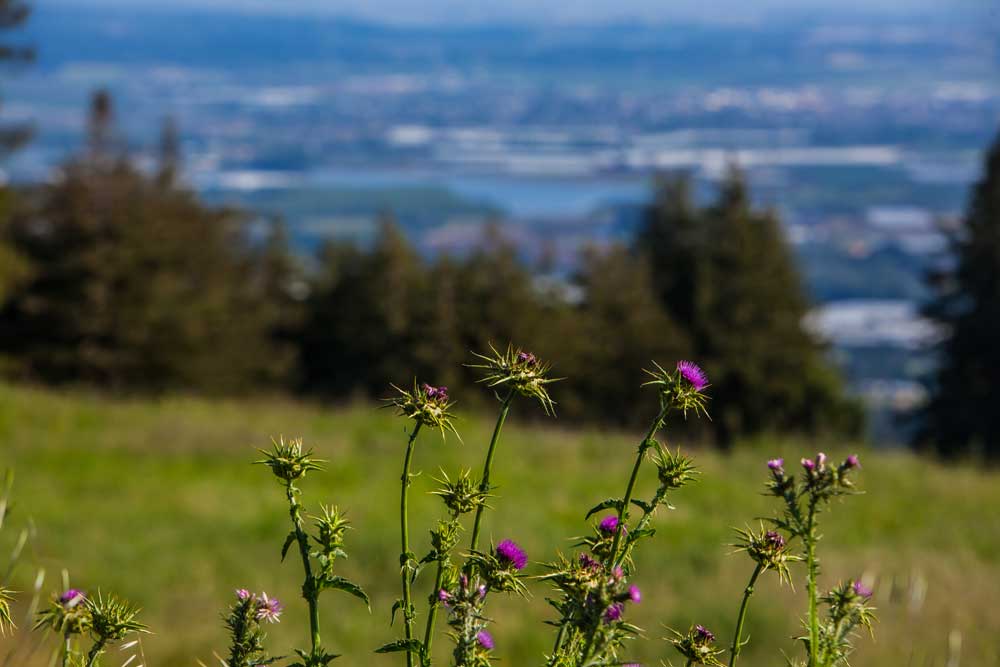 Covid Policies: We will abide by the Covid-19 policy set by Mount Madonna's as well as the policy we have set for our retreat.
We ask that you register for our upcoming retreat only if you are also comfortable with and agree to our Covid Policy.
Remaining Questions about Mount Madonna? Visit the FAQs to learn more about getting to Mount Madonna and what you may expect when you get there.
Writing Workshop Instructor:  
Laura Davis is the author of seven non-fiction books, including The Courage to Heal, Becoming the Parent You Want to Be and I Thought We'd Never Speak Again. Laura's groundbreaking books have sold more than 1.8 million copies around the world. Laura has also worked as a columnist, talk show host, radio reporter, radio producer, blogger, editor, and speaker.
She is a cancer survivor, the mother of three, the grandmother of three, and has buried both her parents. In other words, she is a well-seasoned human being.
Words have always been at the core of her work and her self-expression.
Laura has been mentoring and supporting writers for the past 20 years. It is truly the work of her heart: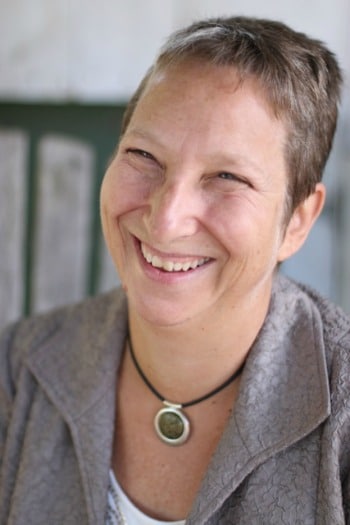 "I love teaching. I love watching my students find their natural voice and their rhythm. I love it when they find their true stories and discover the courage to put them on the page. I feel like a midwife as my students birth their stories, and I feel honored to witness their bursts of creativity and pure life energy pouring out on the page. Our writing circles are safe places where skills are honed, tears and laughter are welcome, and each writer is seen, heard and deeply known."
Laura leads weekly writing groups and retreats in the Santa Cruz, CA region and online, as well as retreats internationally. She has taken writers to Bali and Scotland, Tuscany, Greece, Vietnam, Laos and Cambodia. She documents these trips to the delight of many readers in her blog, The Virtual Vacation. You can visit Laura's site to read, listen and watch her talk about her work.
Laura's newest book, The Burning Light of Two Stars: A Mother-Daughter Story, winner of the BookLife Prize for best memoir/autobiography of 2021, tells the story of her dramatic and tumultuous relationship with her mother from the time of Laura's birth until her mother's death. You will receive a copy of The Burning Light of Two Stars as a bonus gift as part of your registration.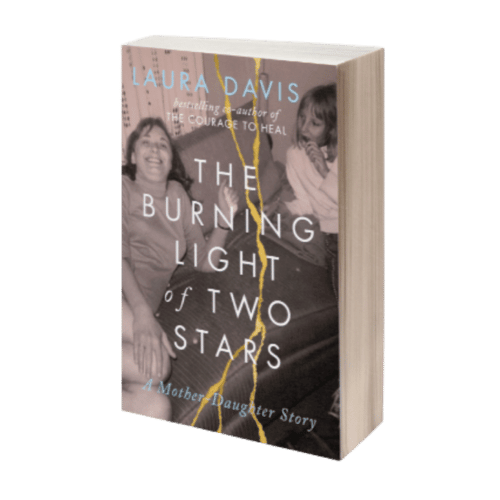 "Laura is the most talented facilitator I have ever worked with. She is kind, compassionate and caring, yet she maintains order, creates a container that can hold deep pain and enables others to create and build community."
—Margo Fowkes, Loomis, CA
"Laura is a brilliant teacher. Her care is ever-present while she seamlessly guides each participant to go deeper in their story, craft and life journey."
—Alexis Kent, Minneapolis, Minnesota

"Laura is always inspiring, a role model for great writing, and the healer-in-chief."
—Meg Soiffer, New York City, New York

"'Teacher' isn't adequate to describe what Laura just did. She is the alchemist of grief. She set the space, held the space, and most important for me, showed us how to be in the space of vulnerability: how to hold our grief and let it go."
—Jessica Letteney, Vancouver, Washington

"Laura is a calm, clear, focused leader. She's insightful and about to share her insights concisely in a way that helps others stretch and grow."
—Jackie Ortega, Alameda, California

"Laura was our container and our guide. She is so gifted at seeing and providing opportunities for growth through writing and sharing. She added humor at the right moments, and I appreciated her directness and honesty—no bullshit."
—Katie Olson, Goleta, California

"Laura runs a loving, non-judgmental, tight ship. Her role leading the retreat was key."
—Kara Horner, Edwards, Colorado

"Laura's presence is as a sage who helps trust and safety to be present."
—Martha Fauteux, Ontario, Canada
"Laura is a phenomenal leader. So generous and open. She always creates safety."
—Jude Chaikin, San Miguel de Allende, Mexico
"Laura was beyond capable of handling all the emotional energy in the room. She was our mother, teacher, spiritual guide and friend."
—Stephanie Hatton, Los Angeles, CA
"Laura's ability to give amazing prompts and hold the space for all of us to express our stories was amazing."
—Linda Comin, Oceanside, CA
"I've never been to a retreat before, so I don't have anything to compare this to. But for me, this retreat was an absolute gift that I'll remember for the rest of my life."
—Natasha Kealoha, Sacramento, CA
"Laura is calm, welcoming, ordered, well-prepared, nimble, knowledgeable, funny, and warm."
—Elizabeth Becker, Oakland, CA
"Laura provides a supportive, encouraging presence that weaves a container for the heart and mind to be held in."
—Julie Sheehan, Livermore, CA
"Laura is a great teacher. Her peaceful, non-judgmental presence held the group together well and provided a safe container for our shared experience."
—Nikki Baumrind, Davis, California
The Power of Words to Heal: A Note from Laura
Throughout my career as a writer, speaker and teacher, my material has always arisen from what I've been dealing with in my life.
When I was 28 and started working on The Courage to Heal, I was obsessed with healing from sexual abuse; in my mid-thirties, when I published Becoming the Parent You Want to Be, I was consumed with being a new parent. Later, when I wrote I Thought We'd Never Speak Again, my impetus was healing a long, painful estrangement with my mother.
I've written a column about my struggles as a parent, blogged about having cancer and caring for my mother in the last years of her life. I have written my way through each of these major life events.
Words have always been trustworthy companions. Writing has helped me weather storms, process feelings, feel into the future, and enabled me to pour out my uncertainty, grief, and tentative steps into what was new.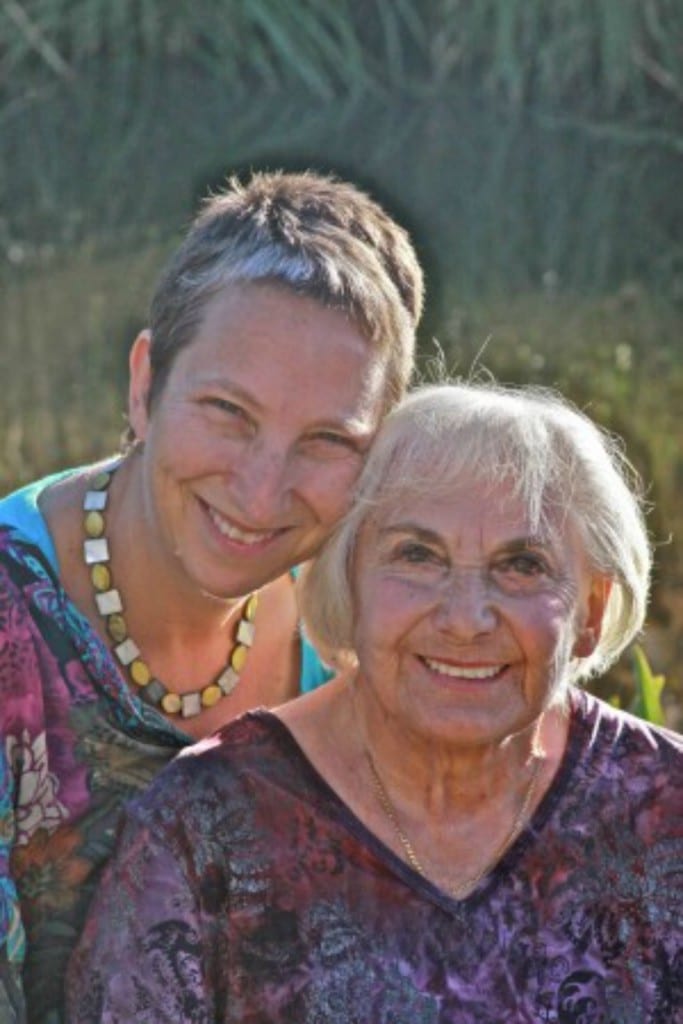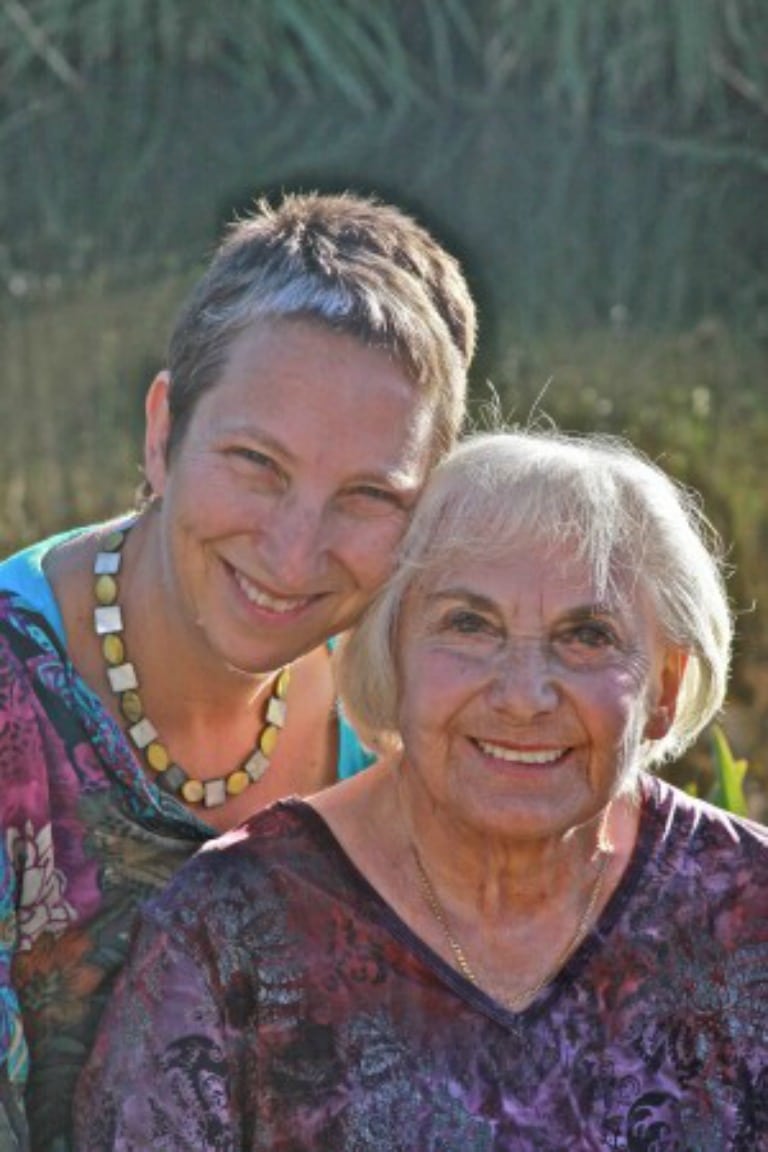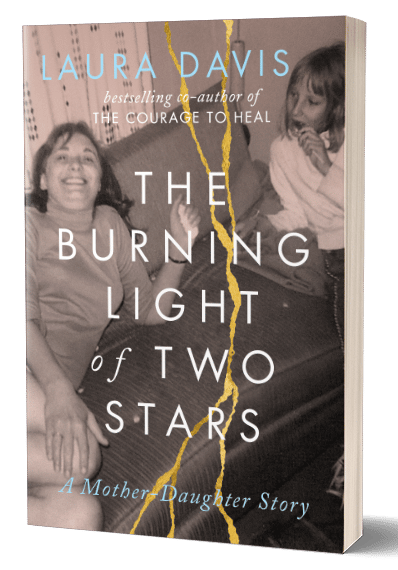 My mother died in July of 2014 and I once again used writing to process my grief. Much of this writing was private, but the process and what I learned from it has profoundly impacted what I offer my students. And in 2021, I published that writing in my award-winning memoir, The Burning Light of Two Stars.
It was quite natural for me to create something new out of that deep internal process.  So for the last eight years, I've been offering a new transformational workshop, designed with colleagues Nancy London and David Colin Carr to help people process grief, creatively respond to uncertainty, and make meaningful change.
This year I will be offering this retreat with my brilliant colleague, Evelyn Hall.
My Esteemed Co-Facilitator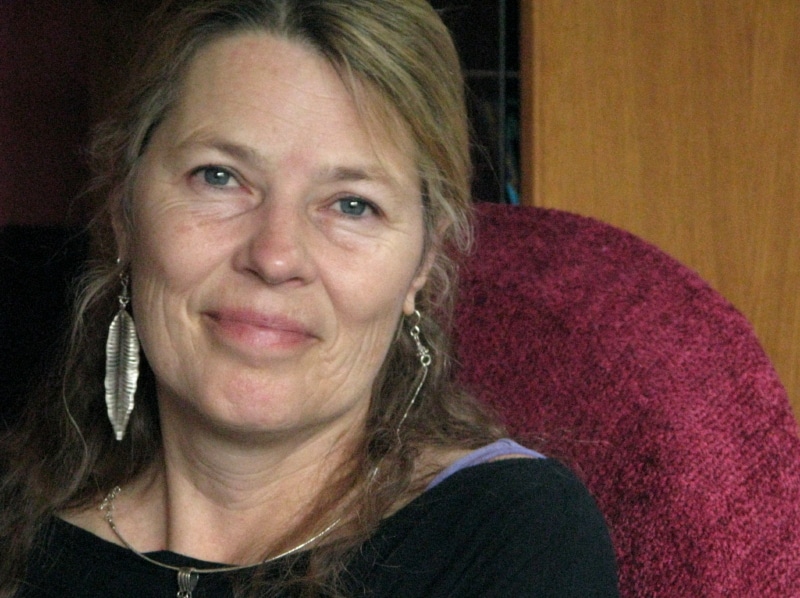 Evelyn Hall
Evelyn Hall is a social worker, master hypnotherapist, and minister. For the past 35 years, Evelyn has been guiding individuals and leading groups, helping people find healing in body, mind, and spirit. Evelyn specializes in transformative healing practices including somatic awareness, movement, meditation, healing through nature, and leading sacred ceremonies. She brings a depth to grief work by teaching clients to allow the natural healing process of grief to occur: addressing and transforming feelings and thoughts through body, mind and spirit. In this path, grief becomes the healing journey.
"Evelyn's kind presence was a kind of spiritual glue that lovingly held everything together."
—Alexis Kent, Minneapolis, Minnesota
"Evelyn is so down to earth, so friendly, caring, and approachable. She is just so heartfelt."
—Kayci Russel Wandel, Jacksonville, Florida
"Evelyn provided a loving, grateful presence. She was inviting, welcoming, and encouraged us to play. I love the poetry she chose to share with us."
—Sandy Colbs, Bloomington, Illinois

"Evelyn brought mysticism, magic, creativity and a romantic spirit to the retreat."
—Julie Sheehan, Livermore, CA
"Evelyn is a comforting presence. She is a healer and very read. She truly helped me. I love her."
—Bonnie Kirchbaum, Oceanside, CA
"Evelyn is an amazing earth goddess. I love her energy and warmth. She was also a good DJ!"
—Stephanie Hatton, Los Angeles, CA
"Evelyn played a beautiful supportive and sensitive role to all of us in the group."
—Linda Comin, Oceanside, CA
"Evelyn held space in a very positive and engaging way. She was grounded, warm and open."
—Elizabeth Becker, Oakland, CA
"Evelyn was our priestess. She provided a quiet counterbalance of sacred and spiritual to our words and the emotions the writing prompts generated."
—Si Steinberg, Boise, Idaho
"Evelyn is a lovely and powerful guide. She provides a supportive and healing presence that allows transformation to happen."
—Alexis Kent, Minneapolis, Minnesota
"Evelyn was like the spiritual God fairy. I found her an excellent balance to Laura-leading heartfelt mediations, creating an altar that was inclusive of all things that help heal. I loved her capacity to listen."
—Ellen Kaye Gehrke, Ramona, CA
"Evelyn's presence was a gift. Her calming presence, her blessing and the altar she tended. I appreciated everything she brought to the retreat. I wouldn't have had the same powerful experience without her."
—Margo Fowkes, Loomis, CA
"I loved Evelyn's role. She's a wonderful presence of peace, love and amazing energy."
—Natasha Kealoha, Sacramento, CA
"Evelyn was the keeper of the altar. She invited us into a larger holding of spirit, of presence of stillness."
—Gail Warner, southern California
"Evelyn is a joy to behold. The treasures and symbols she brought to the workshop added color and dimensions and depths to our days and nights."
—Diane Schwedner, Santa Cruz, CA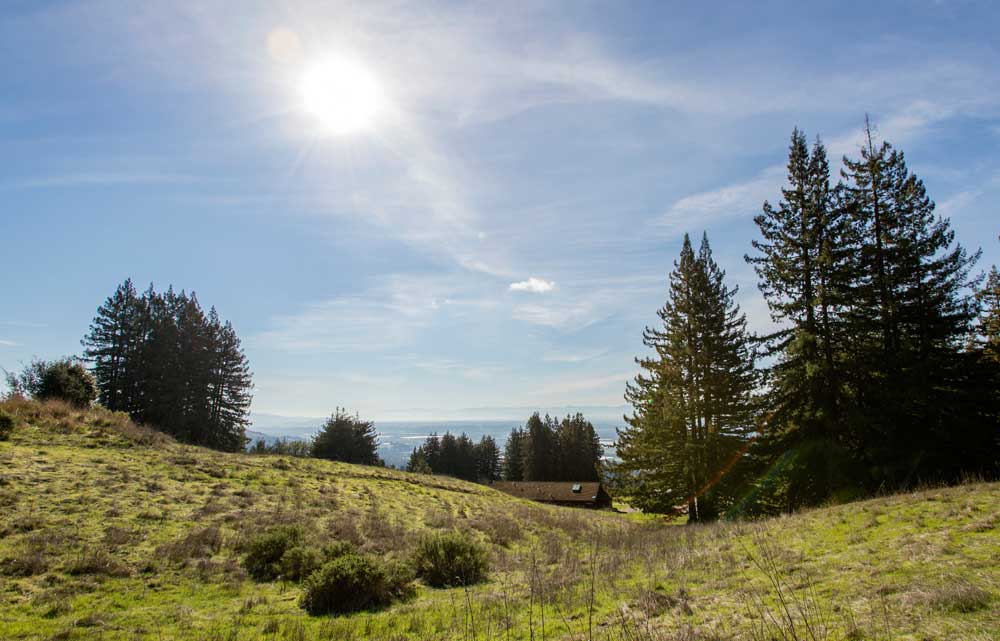 What's included:
All instruction for a life-changing retreat.
The services of your capable, compassionate leaders.
An amazing community that will lead to deep connections and new friends.
A copy of Laura's memoir, The Burning Light of Two Stars.
A supportive, relaxed and nurturing environment.
What's not included:
Transportation to and from Mount Madonna.
Room and board. These are part of the rooming package you'll purchase directly from Mount Madonna.
Travel insurance to protect your investment in the retreat.
Tips for the kitchen and the cleaning staff.
Massage or bodywork sessions.
Sign Up Now For an Empowering, Healing Week!
Tuesday, August 1 - Monday, August 7, 2023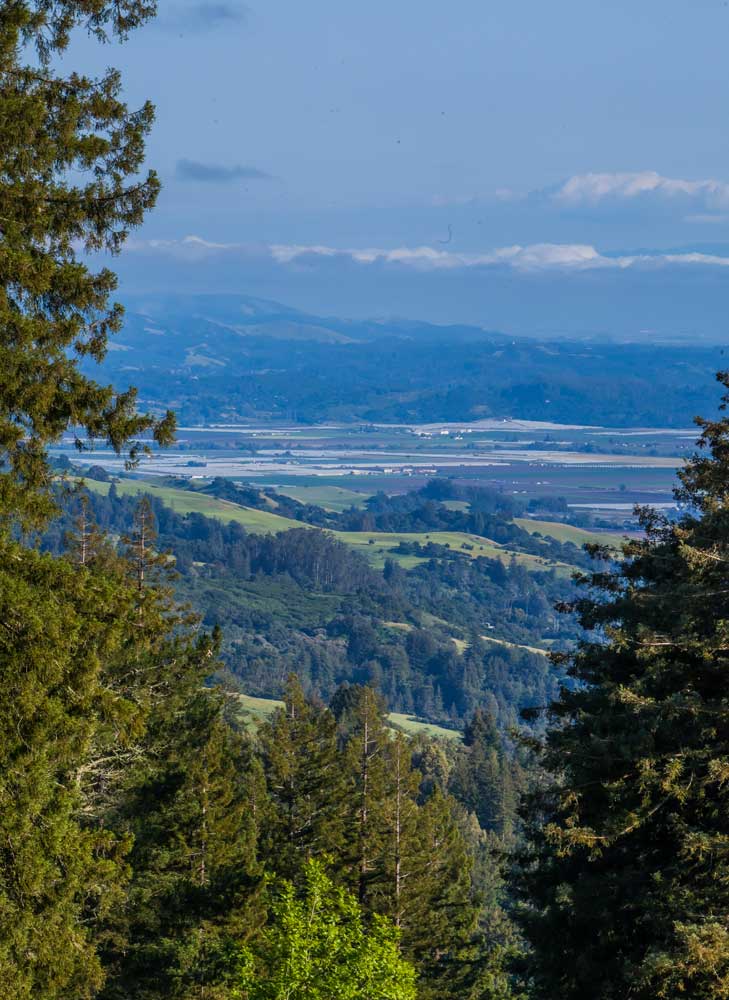 Tuition: $2700 for the retreat. There is additional cost for accommodations and meals. (See info below in section 2)
1. Tuition Payment Schedule: A $1000 nonrefundable deposit is due with your registration. The remaining balance will be due on May 26th.
Retreat Tuition Cancellations and Refunds Policy: The initial $1000 nonrefundable deposit will be forfeited in all cases. After July 1, 2023, there will be no refunds. Exceptions to this cancellation policy cannot be made for any reason, including personal emergencies. Travel protection insurance will provide your only option for recouping your tuition investment.
2. Accommodations at Mount Madonna: You will be arranging and paying for your accommodations directly with Mount Madonna. They have their own payment schedule and cancellation policies, separate from those laid out above for tuition. To review their pricing, see the Accommodations section above. Do not book your accommodations until we confirm your spot in the retreat. We will then send you a special registration link to book your room.
Mount Madonna Accommodations Cancellation Policy: Accommodations cancellations received at least two weeks before your reservation date will be fully refunded. Accommodations cancellations received from two weeks to 48 hours prior to the reservation date, will be charged a processing fee of $50, and the remainder of your payment will be held as a credit to reserve a future Personal Retreat or Program at Mount Madonna within one year. Credits are not transferable to another person. If you cancel within 48 hours of your reservation date, if you do not show up, or if you leave early, you will not receive a refund from Mount Madonna.
To Register: Click on the orange link below. Fill out the contact information and pay your tuition fee. Then fill out the questionnaire to help us get to know you better. Once these two parts are in, we will confirm your spot as soon as possible, and then send you the link to book your room at Mount Madonna.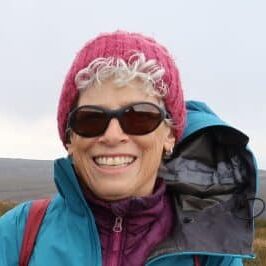 "Thank you so much for the retreat. It was an incredibly rich experience that I appreciate all the more as it settles in.
You created a community that was, at least for me, one hundred percent loving, accepting and freeing. Who would we be if we did not feel judged? If we felt completely heard and appreciated? If our purpose was honesty with ourselves and lovingly accepting others?
You provided a rare opportunity to explore that and to grow.
Learning to be in my seventies is still a challenge, but my experiences at the retreat have given me a loving place from which to accept the challenge and envision my life ahead.
Thank you, thank you, thank you!"
—Carolyn Lehman, author, Strong at The Heart  
What to Ask Laura a Question About This Retreat?