A Creative Pilgrimage on the Camino de Santiago, Spain
Hike the Camino while Learning to Use Words and Sketches to Create a Memorable Travel Journal
August 31-September 13, 2020
Our 14-day trip will include:
Eight days hiking the Camino de Santiago (French route) beginning at O Cebreiro Pass and ending in Santiago de Compestela, Spain

Four days focused on writing and sketching at the beginning, middle and end of our trip

Instruction in writing, sketching and watercolor techniques designed to be used on-the-go to capture the beauty and meaning of your journey

A small travel watercolor sketch kit with watercolors, watercolor brush and paper

Your own pilgrim passport, to be stamped each day along the 100 km journey, qualifying you for your Compestela Certificate, on arrival at Santiago

Delicious foods from the Galicia region, including local cheeses and wines

History and traditions of the Way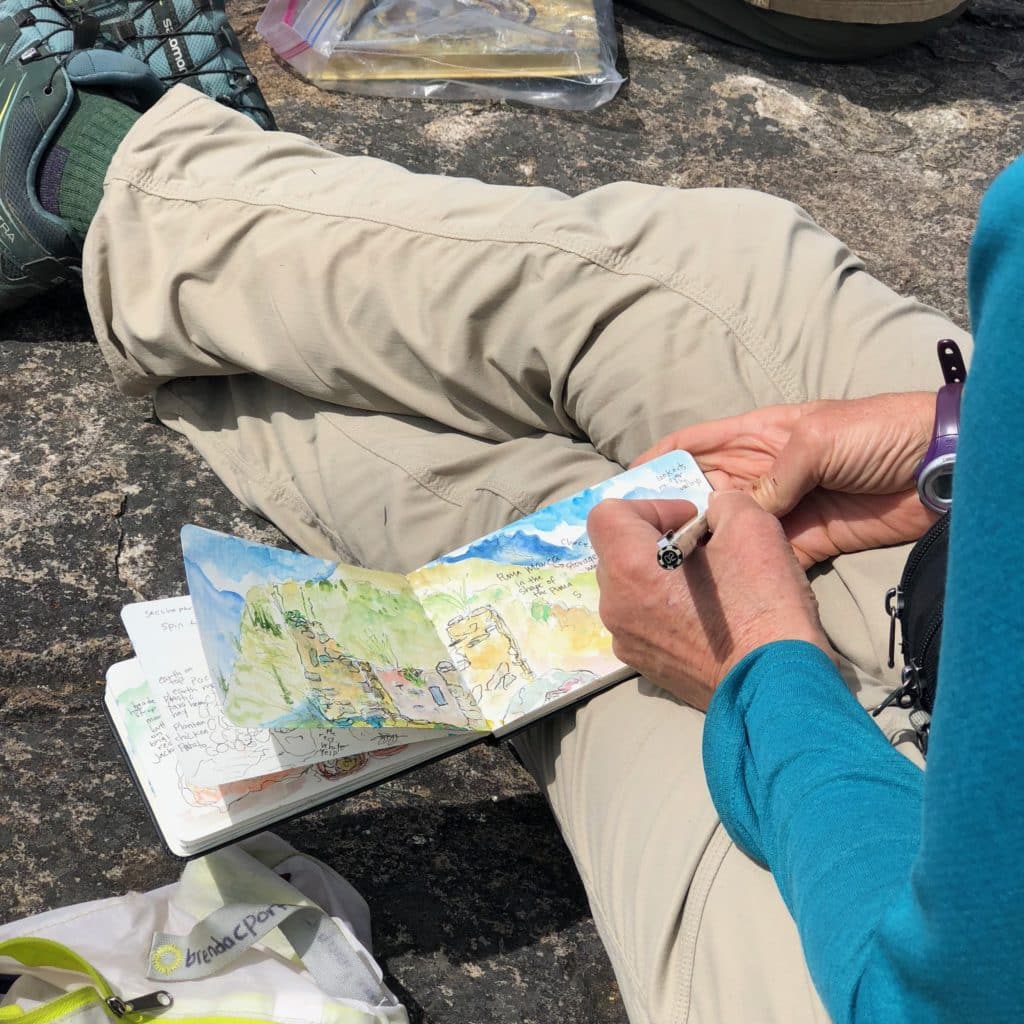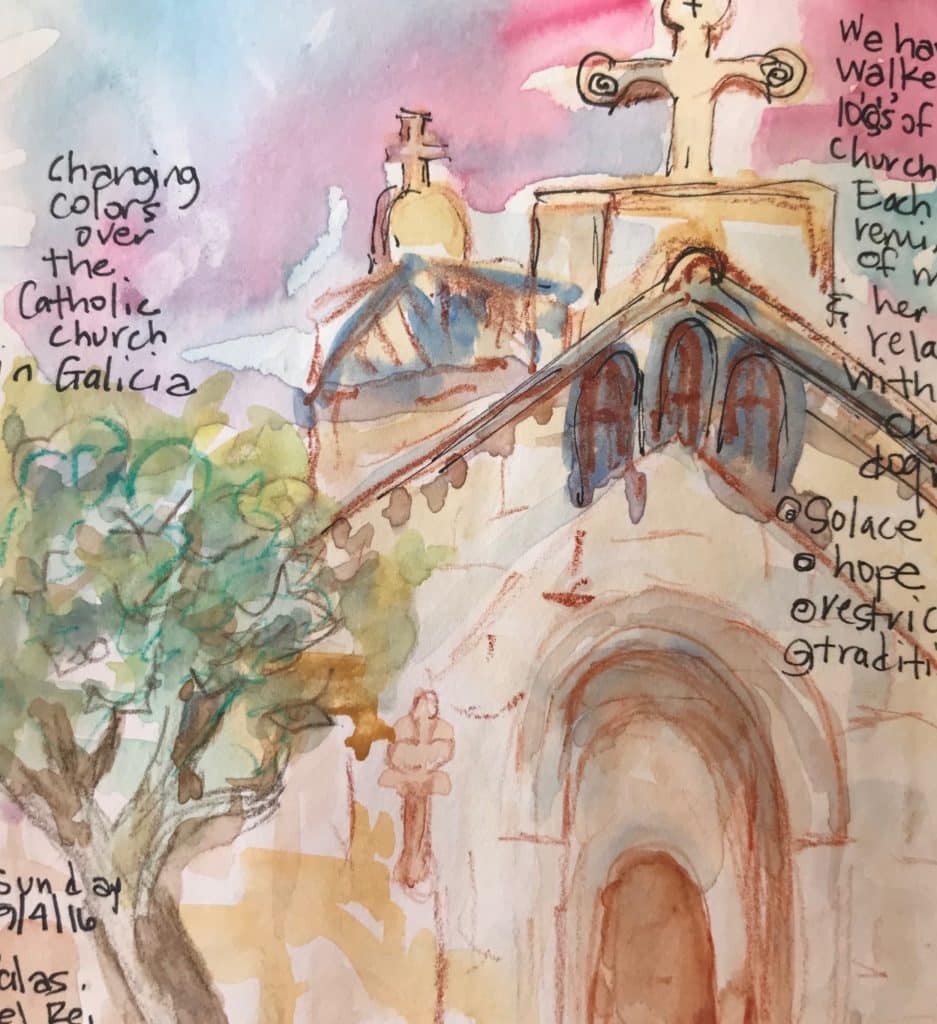 We will stay in small hotels on our journey and walk inn to inn, so we do not leave the Camino once we start. Your bags will be transferred from hotel to hotel each day, so you'll only carry essentials in your daypack. Hotels on the Camino are small and accommodations will be double-occupancy only. We will help you find a roommate if you don't have one.
Trip size is limited to 10-12 walkers. We will be an intimate hiking group, with a focus on supporting creativity through writing and sketching in community. Complete beginners are welcome, as well as experienced writers and artists. You do not have to consider yourself a "writer" or "artist" to participate or enjoy this trip.
Participants should be able to walk for up to 6 hours a day (up to 15 miles one day; most days are 7-9 miles) on a variety of surfaces, including country lanes, dirt trails, pavement, and cobblestone streets. The hiking is not difficult, and does not have significant elevation gain, although there are rolling hills in places. There are a number of restaurant/bars along the way to stop for refreshments and we will have a support vehicle available, in case anyone in our group wants transport to the next inn.
Details for this retreat, including price, are still being finalized. If you'd like to be notified once details are set and registration opens, fill out the form below.