Write, Travel, Transform:
(with an optional trip to Borobudur in Java)
This retreat has yet to be rescheduled
If you'd like to take an adventurous, creative vacation, exploring one of the most beautiful, welcoming, deeply spiritual places on earth, join master teacher Laura Davis and a supportive community of fellow writers for a transformative journey you'll never forget.
This retreat has yet to be rescheduled. Complete the form below if you wish to be informed when future dates are announced.
This could be you . . .
Slumber peacefully in a beachside bungalow with a luscious private outdoor shower. Awaken to a perfect morning: warm, moist, delicious air caresses your skin as you slip into the turquoise infinity pool and savor the gentle lapping of waves from the Indian Ocean against the shore.
Eat a luscious breakfast of perfect ripe tropical fruit and whatever else catches your fancy. The food is fresh and clean and delicious. An hour later, snorkel in warm tropical waters, delighting in multicolored fish darting before your eyes.
It's your first morning in Bali.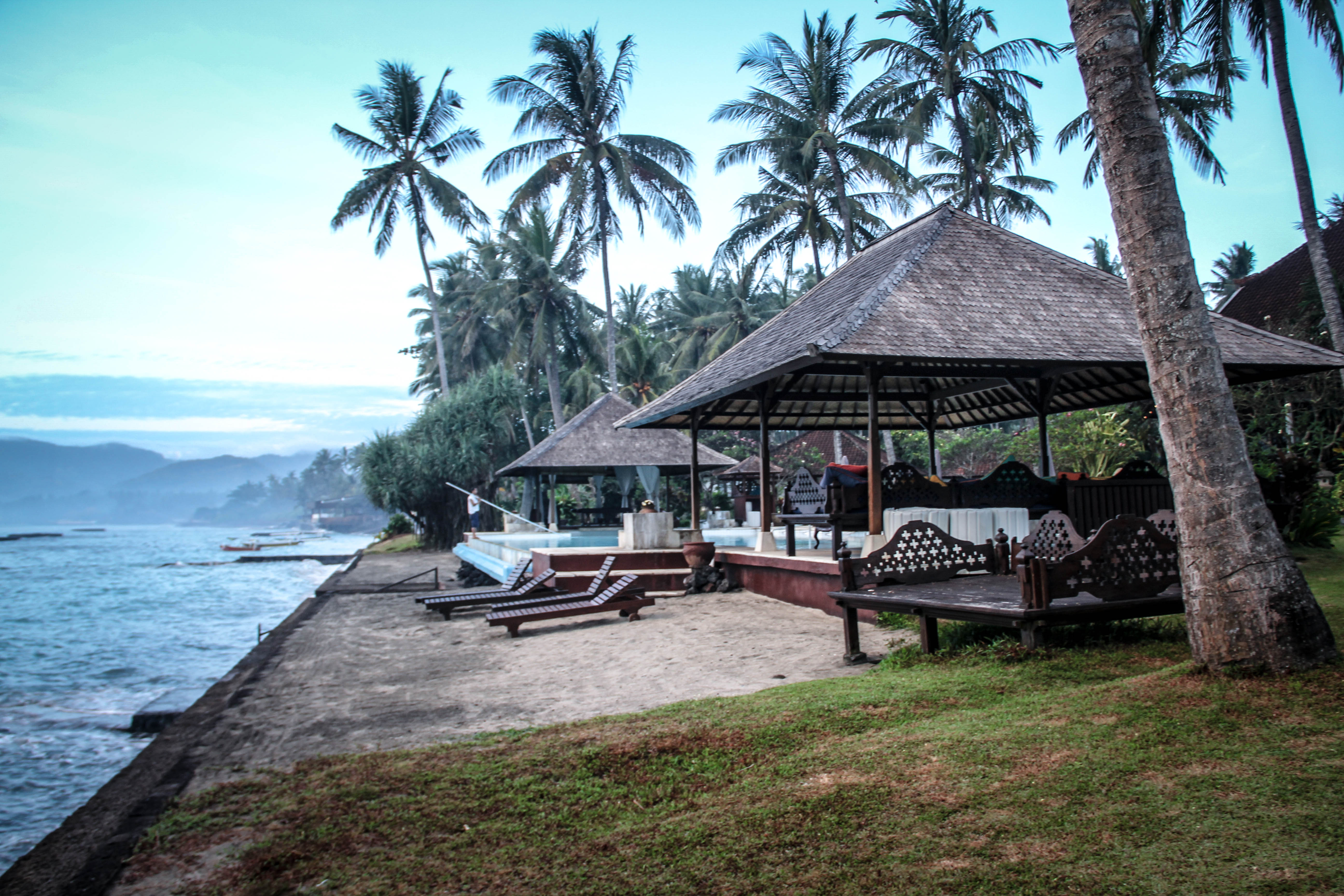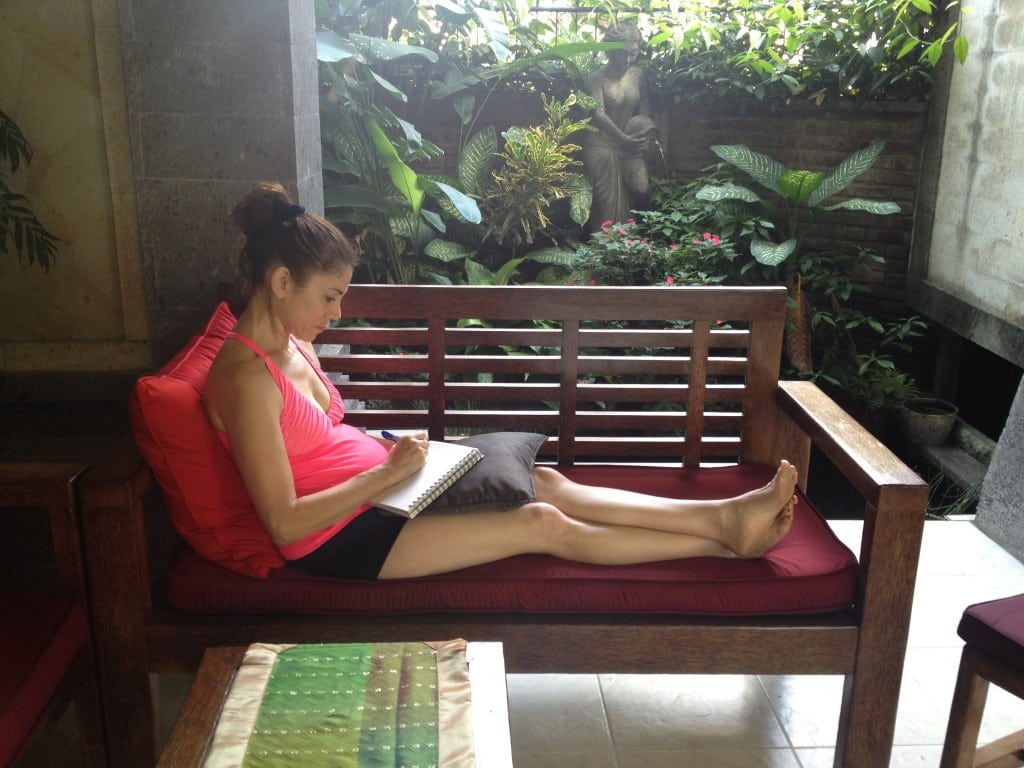 Open your notebook. Open your mind. Let words pour out from your very center. Start the journey back to your heart, your creativity, your true voice. With a master teacher by your side and a safe, loving circle of writers surrounding you, discover the stories that need to be told. Remember the joy of writing, the transformative power of words on the page.
It's your first afternoon in Bali.
Lay out on the craziest, biggest outdoor couch you've ever seen, relaxing on a riot of brightly colored pillows. Gaze up at a sky full of stars you've never seen before.
You're kicking yourself. You can't believe you are finally here.
It's your first night in Bali. And the magic is only the beginning . . .
Does this sound good? Let me tell you more:
Did you know that the Balinese believe that every child is an artist? They just wait to find out what kind of artist she is going to be.
The Balinese create beauty wherever they go. Everywhere you look are small altars made of flowers, leaves, rice and incense-lovingly made and quickly discarded. What matters is the act of gratitude.
You are so grateful you said yes to yourself. Yes to this magical dream.
You thrill to the clanging of the gamelan, the steady beat of drums, the precise eye movements of the dancers in their vibrant glittering costumes.
Wandering through streets full of monkeys and scooters, you marvel at clashing dichotomies: sacred altars in front of tacky tourist shops.
At the market, your senses fill with the scent of vanilla beans, star anise, jackfruit and more types of bananas than you've ever seen.
You eat a magnificent eight-course meal at the 400-year-old compound of our guide's family. Afterwards you watch a sacred mask carver at work.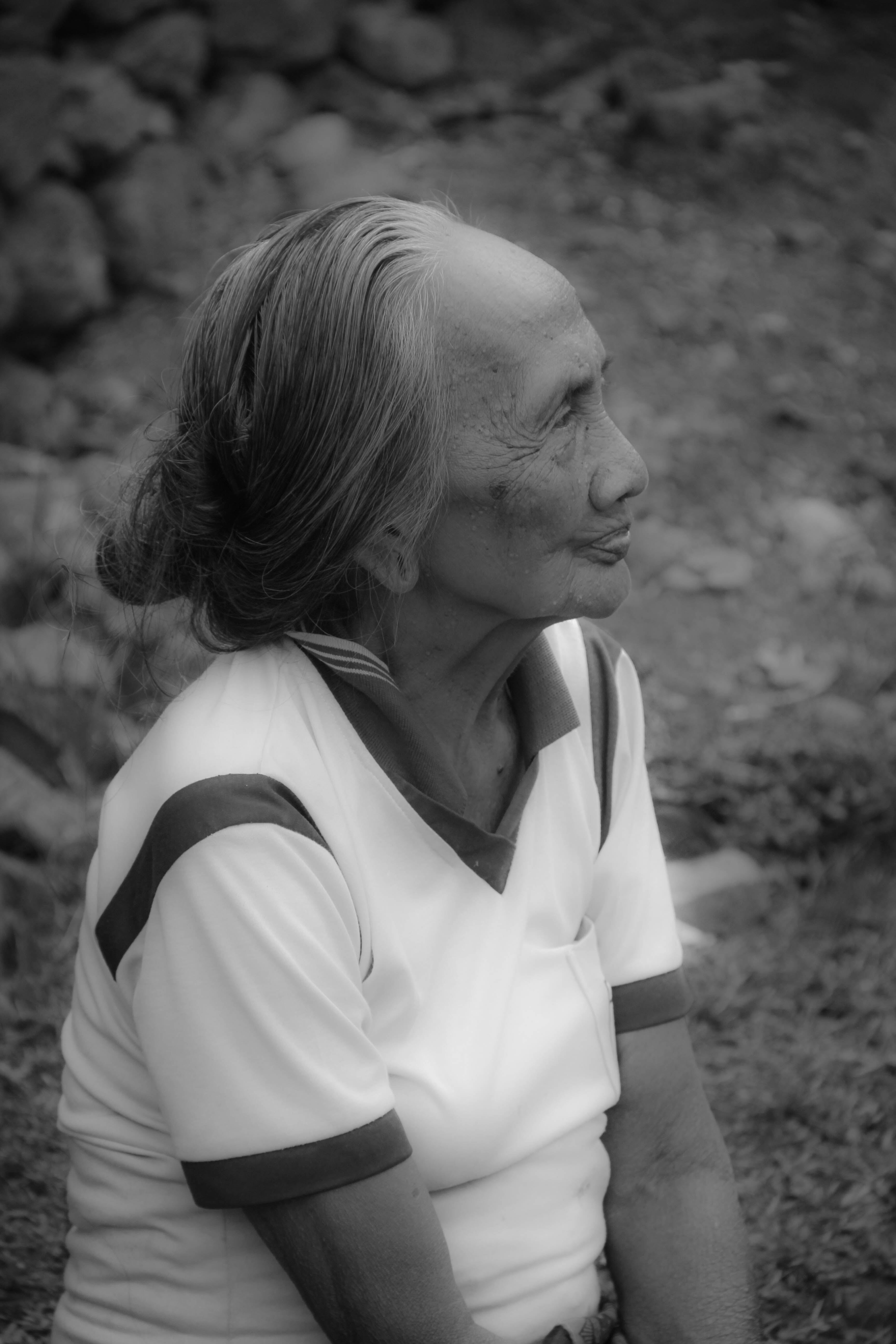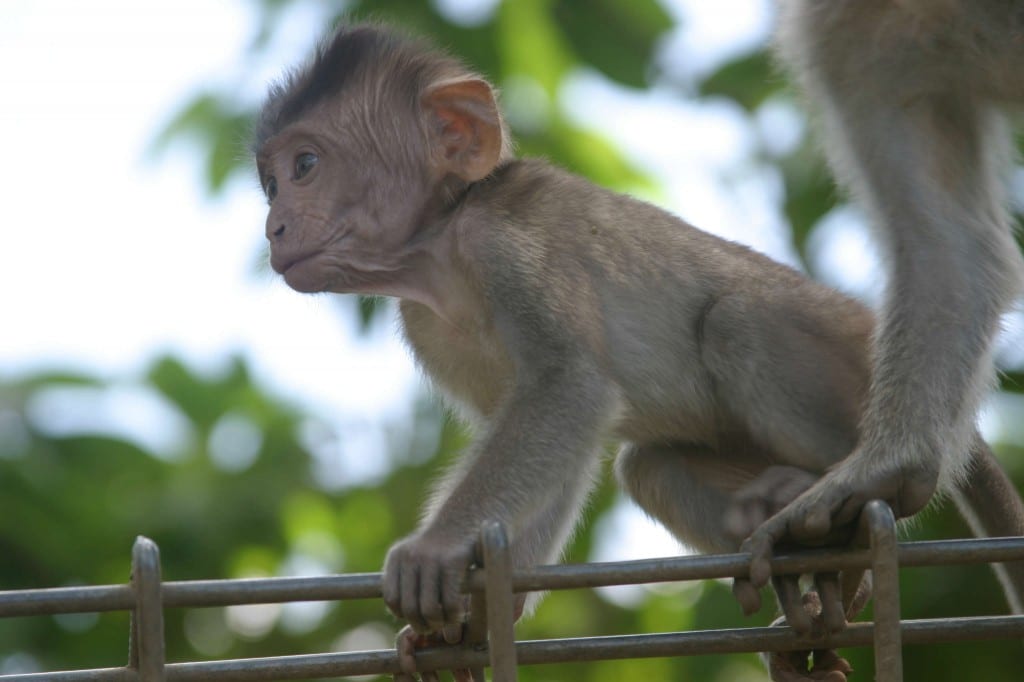 You hike through clove and coffee plantations, and hold raw nutmeg and cacao in your hands. Around the bend, you reach the waterfall . . . slip under its tumbling waters if you dare.
And in the afternoon you write.
Before dinner, you relax in a brilliant green rice field with a dozen new friends, savoring a brilliant sunset over the vast Java sea.
You're so glad you said yes to this trip, to this life-changing adventure, to this journey back to yourself.
Your body feels more relaxed, strong and alive than it has in years. Your mind at peace. Your spirit set free.
Join me in Bali next summer for the trip of a lifetime.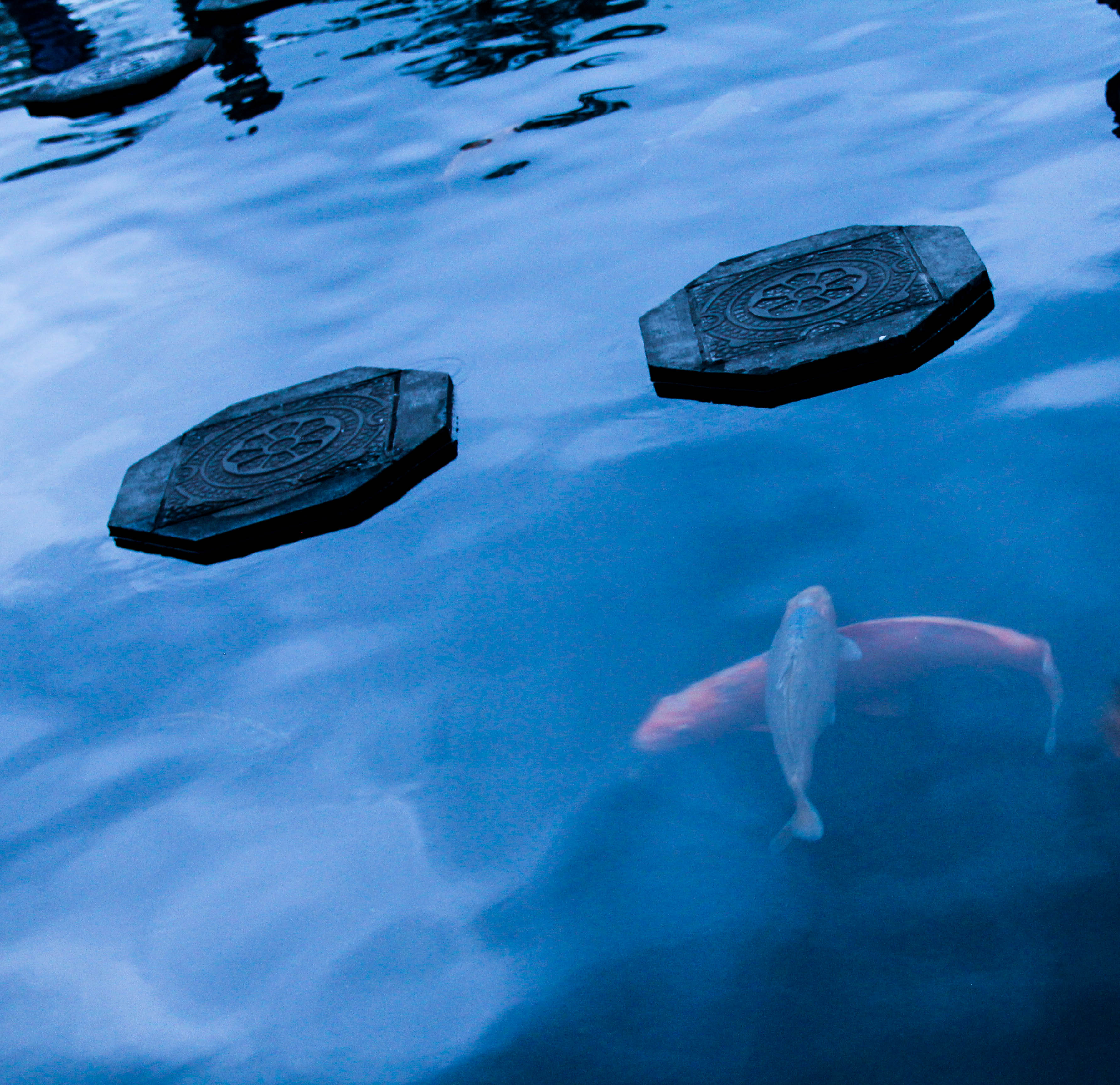 Does This Trip Have Your Name on It? Would You Like To:
Study with a master teacher who will help you free your voice, find your deepest stories and create a moving record of your travels?
Immerse yourself in the historical, cultural, artistic and spiritual riches of Bali
Drink in the sensory sights, sounds and smells of Bali through physical adventures in one gorgeous setting after another - hikes, treks and snorkeling?
Learn about Balinese culture from insiders who will show you a side of Bali most tourists never see?
Get the inside story on sacred masks, coffee made from cat poop, and Balinese dance?
Travel with a warm, fascinating group of creative people who share your passion for writing, culture, and adventure?
Discover why bargaining in a store for a cheaper price is the fastest way to make new friends?
Enjoy writing, movement, adventure and cultural exploration in the perfect balance day after day?
Size of Trip: This is an intimate tour, limited to 18 people, with a minimum of 10.
Non-Writing Spouses and Friends: Are welcome to join our trip, if they'd like to use the hours of writing class for rest, relaxation, massage, shopping, exploration on their own, unexpected adventures, photography, painting or whatever else they enjoy doing while on vacation.
Physical Requirements: Bali is an island full of stairs and uneven pavement. Our trip also includes many beautiful hikes in nature. We will be walking on city streets, small roads, village pathways, loose gravel, wooded trails, small streams, muddy paths, and through rice fields. This trip is appropriate for anyone in reasonable physical health, who enjoys walking and is able to traverse irregular terrain without the assistance we take for granted in the US, like hand railings or standard step heights. To comfortably participate, you should be capable of walking on uneven surfaces, both on city streets and in nature, at a relaxed pace, for up to two-three hours at a time.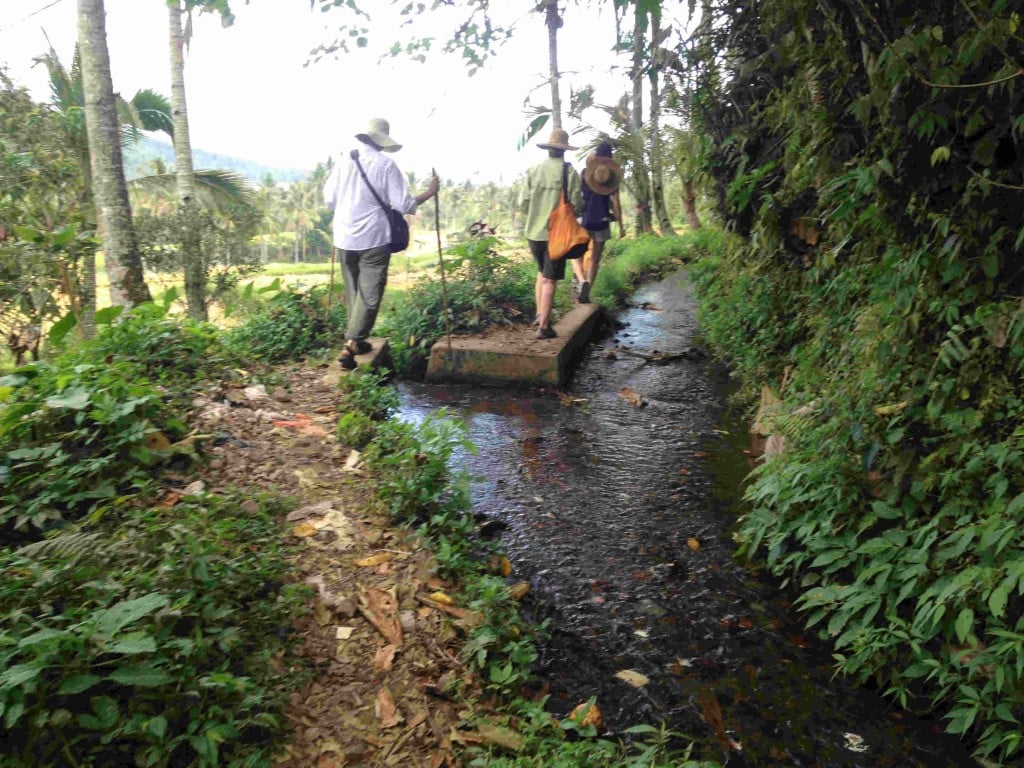 Writing, Movement, and Cultural Education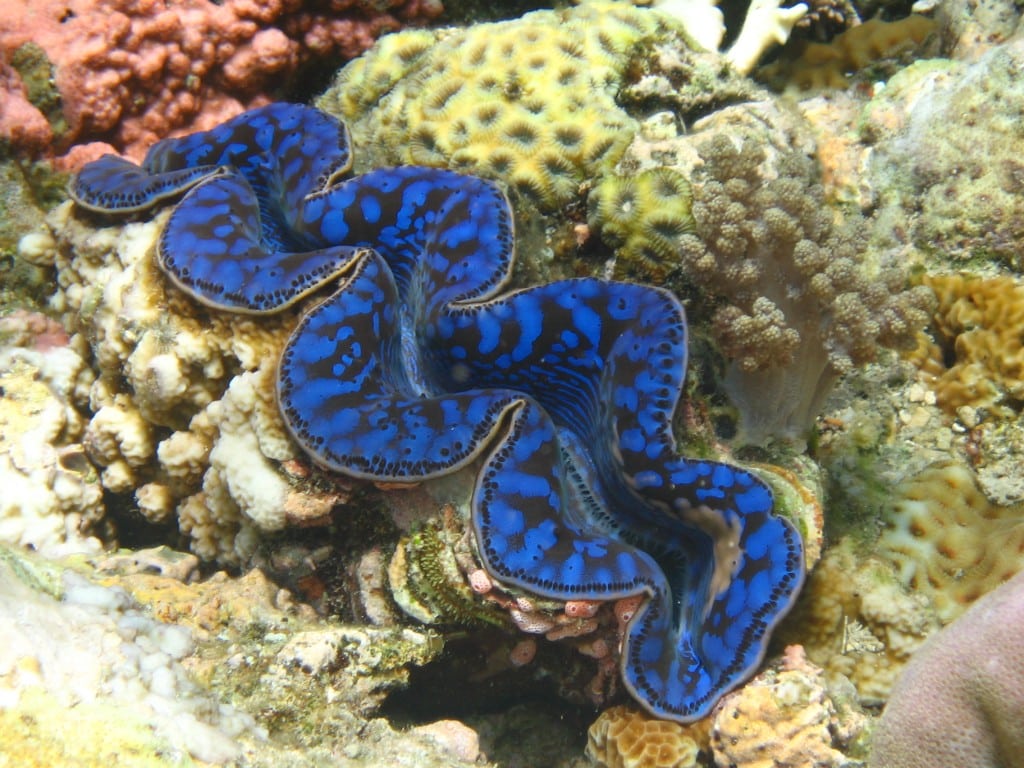 This 15-day-trip is perfect for writers looking for a culturally rich excursion that combines travel, adventure, and daily opportunities to write with a master teacher. There will be a writing workshop every day (except travel days), and Laura will teach you to sharpen your powers of observation and ability to write vivid description. In writing class, she will teach you to record your experiences and insights, facilitating a richer travel experience. We will also use writing practice to discover our "wild mind" and tap our deep creativity. Beginning and experienced writers are welcome.
This trip is designed for people who are looking for something other than an intensive writing retreat. Our itinerary will include cultural excursions and physical recreation in a paradise setting nearly every day, allowing you to nourish your body, mind, and spirit in a stunning, inspiring country with a deep spiritual heart. Daily writing classes will ground those experiences and help us bond as a traveling community.
Movement: For those who love to start your day with stillness, meditation, and gentle movement, Evelyn Hall will teach a meditation with movement class every morning. This practice will be gentle, powerful, and relaxing: appropriate for those who are experienced with meditation and those who are new to it; those who love to move and those who aspire to integrate more movement into their lives. Beginners to both disciplines are welcome.
Touring: We will be actively touring three distinct regions of Bali, learning about the land and its people from our very knowledgeable, welcoming tour guide-Made Surya-whose love of his country and its people will infuse your time in his country with the reverence and gratitude the Balinese are famous for.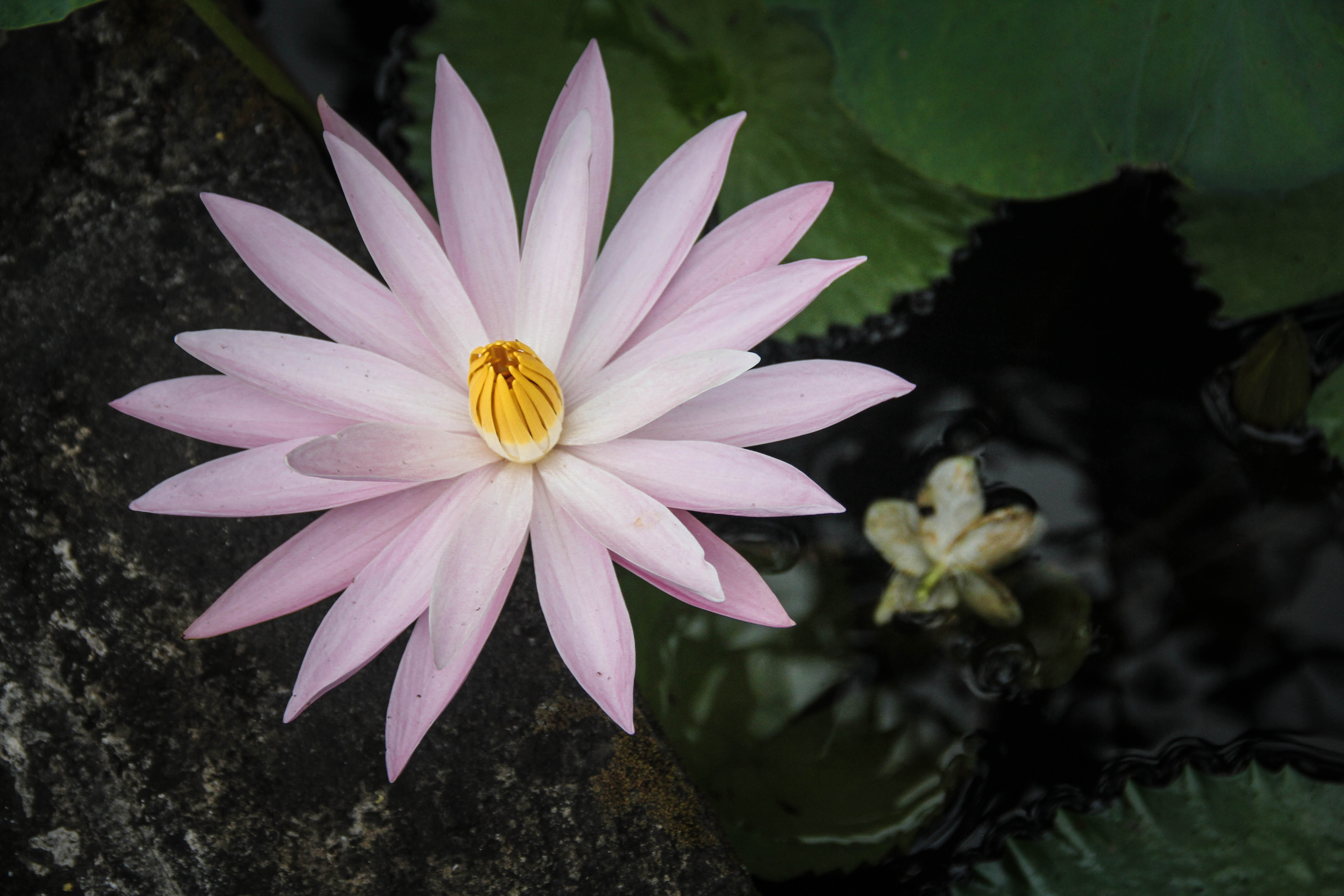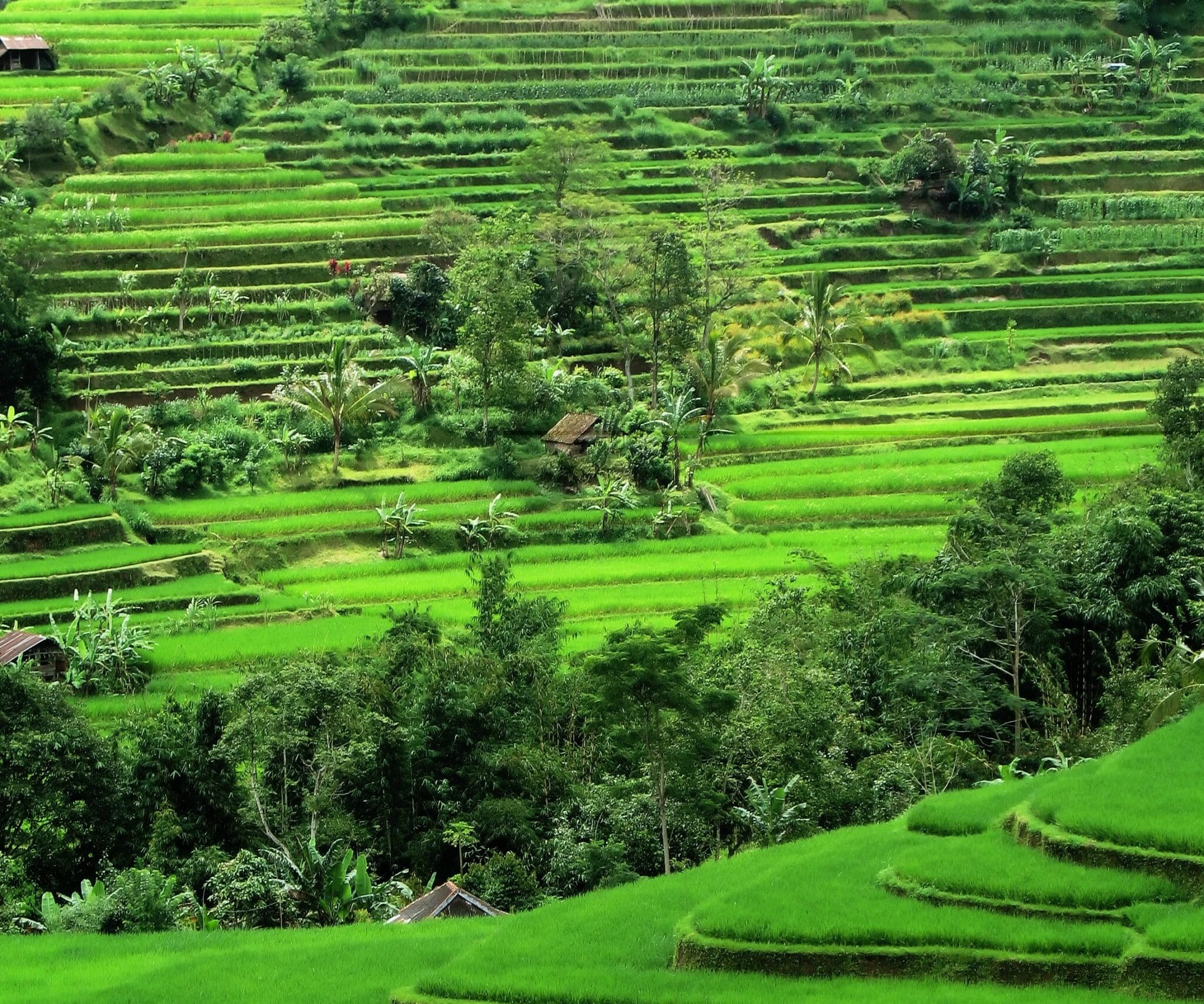 Bali, the justly renowned diamond in the necklace of islands that makes up the world's largest archipelago, is well-known for its inner and outer beauty. It's stunning geographical wonders include majestic volcanoes surrounded by terraced rice fields that gently spill into an azure sea. And Bali's rich cultural heritage and deep reverence for life is legendary.
Our trip will bring us into three distinct regions of Bali. We will stay in small, locally-owned hotels-away from the tourist scene-so you can fully immerse yourself in this unique, evocative culture. Each day our tour guide will give us an insider's view of Balinese dance, music, art, and sacred ceremonies. Daily writing workshops and an early morning meditation with movement class will help ground your experiences and give you a place to ground and reflect.
We will begin our journey at the peaceful, pristine, beautiful Lotus Bungalows resort, perched right at the edge of the Indian Ocean. This small East Bali hotel is the perfect place to land and decompress from your journey. We will spend four nights in Candi Dasa, beginning our writing and morning meditation with movement workshops, our explorations of Bali, and our life together as a traveling community. This is where you will begin to learn about the Balinese people-their language, their culture, and their way of life.
During the middle portion of our trip, we will move to Ubud, the cultural center of Bali, where we will experience "urban" life and a faster pace. You will drink in many cultural riches and experience a variety of group and solo adventures. Ubud is also the place where you will be able to buy stunning artwork and other gifts to bring back home.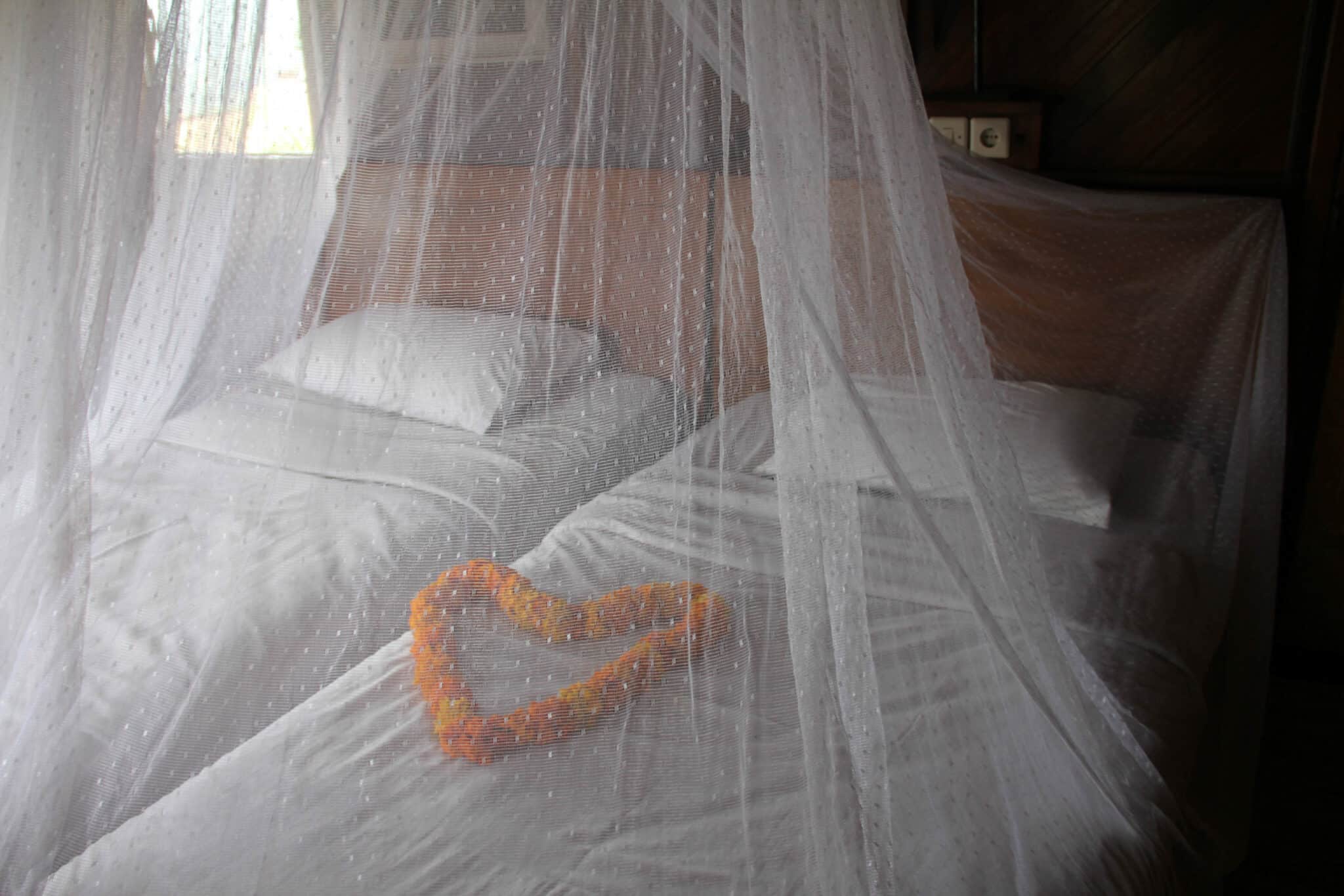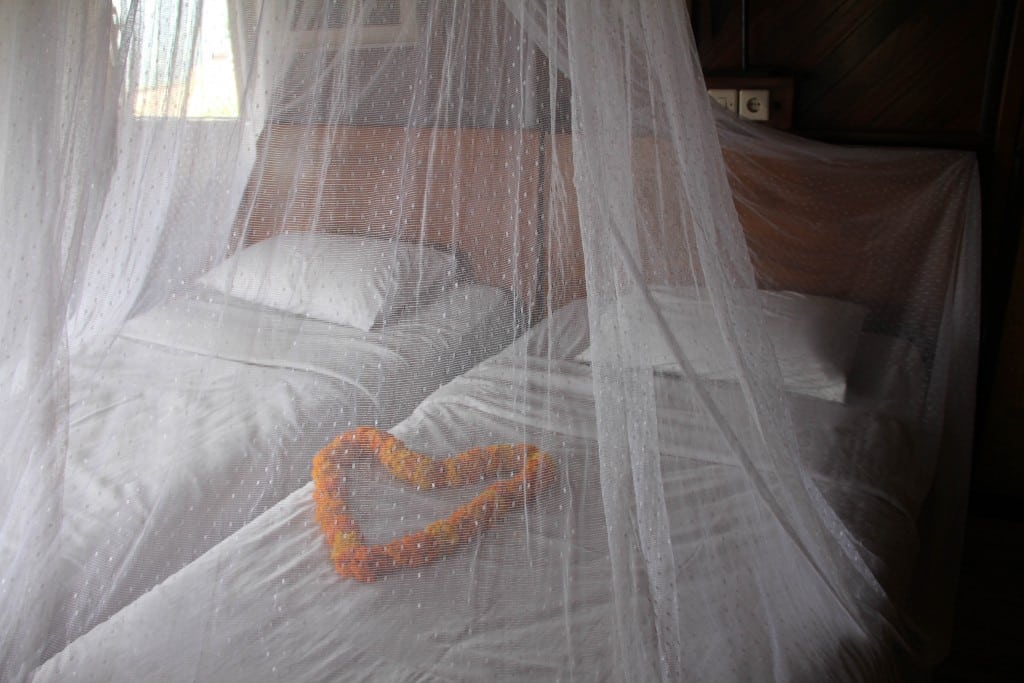 During the final part of our trip, we will leave the upbeat energy of the city and travel north to Munduk and the cool volcanic mountains of North Bali-a stunning region of rice fields, coffee and cocoa plantations, where myriad tropical fruits and spices are grown. You will experience first-hand the unspoiled agricultural and village life that Bali has to offer.
Our final five nights will be spent at a beautiful, restful eco-lodge, overlooking verdant working rice fields: a perfect place to hike, write, relax, and get healing massages. In Munduk, you will have the unique opportunity to interact with the local villagers, who use the hotel as a community center for children's dance classes and other aspects of their richly spiritual, creative daily life.
At the end of your two weeks in Bali, you will return home deeply connected to yourself, your voice, your body, and a remarkable new community of friends. You will leave, as most visitors do, pledging to come back, full of love for a land and people certain to touch your heart with beauty.
Would You Like to Add On an Adventure to the Ancient Monuments of Central Java?
If you wish to expand on your visit to Indonesia, consider our add-on package to Yoyajakarta, the cultural center of Java, and the home of the fabulous 11th century temples of Borobudur, the largest Buddhist temple in the world, and Prabanan, a beautiful and extensive Hindu temple.
At Borobudur you will reside in a stunning hotel located right next to the temple groups, with access to enter at sunrise, before the onslaught of tourists and hawkers, providing a memorable experience. After this, transfer to the Phoenix, one of the top rated hotels in the city.
At Prambanan you will witness a live music and dance performance in the ancient temple, under the stars, with VIP seating.
The program also includes visits to the royal palace, artists and craftspeople, and some memorable meals.
For full itinerary see below.
Hotels: 
www.plataran.com/borobudur
www.sofitel.com/phoenix/yogyakarta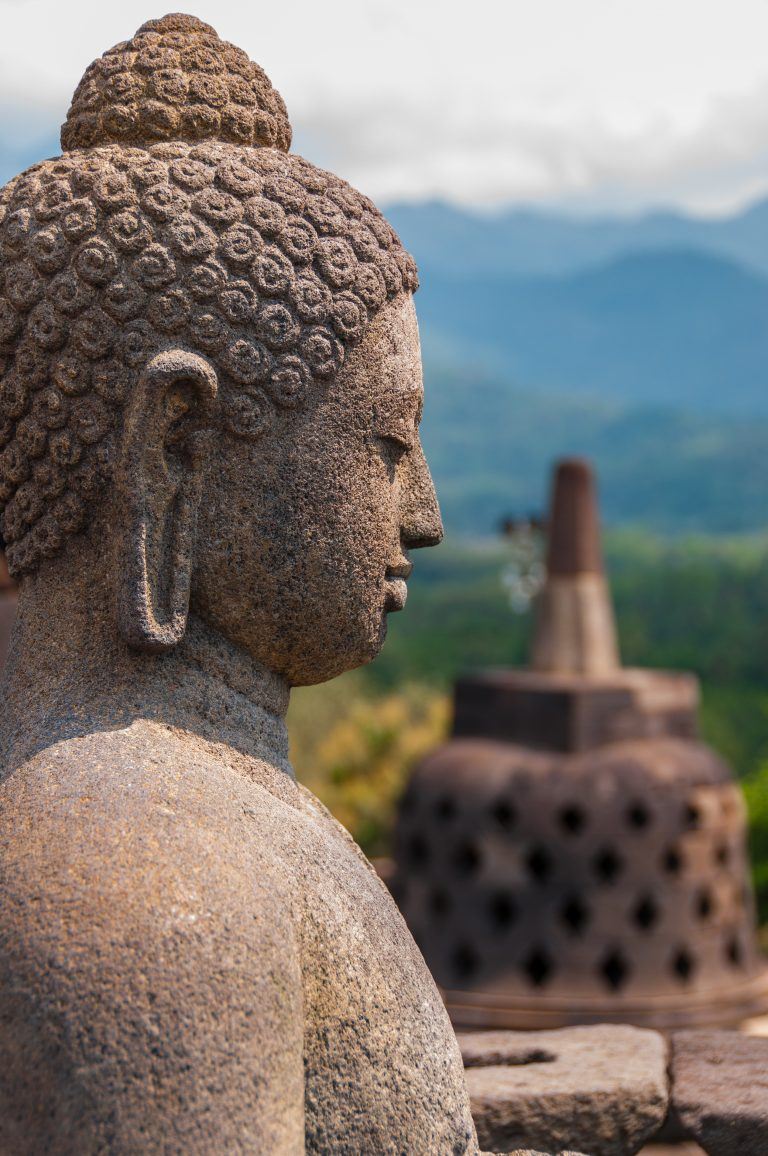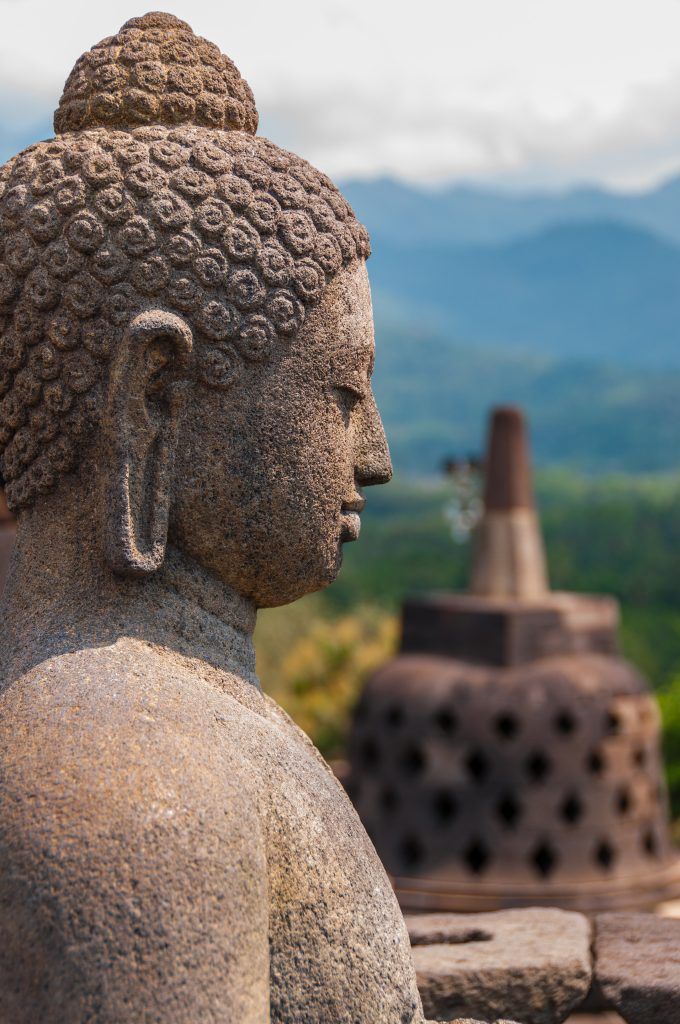 Write, Travel, Transform: Back Roads of Bali
This retreat has yet to be rescheduled
Bali is famous for its friendly hospitality. Beyond the high-rise tourist hype found at the resorts on the southern tip of the island are back roads never traveled by the conventional tour bus. There are native villages where a foreign face is still an unfamiliar sight.
This creative vacation will feature daily writing classes with a master teacher in a supportive, intimate writing community. Our itinerary will also include meditation with movement and physical recreation in a paradise setting nearly every day, allowing participants to expand their bodies, minds, and spirits in a stunning and inspiring country with a deep spiritual heart.
Excursions will include rice field hikes, treks in rain forests, snorkeling in a tropical coral garden, walks through coffee and clove plantations, and visits to lush waterfalls.
Participants will also be offered seminars on a wide range of topics, including Indonesian language, dance, sacred masks, and their spirit sources. Bali's spiritual richness is responsible for an abundance of elegantly carved temples, a proliferation of music and dance, and a rich variety of arts and crafts. Visits to temple ceremonies and the home-workshops of artists and artisans will delight and absorb you.
In order to immerse ourselves in this unique culture, we stay where the tourists aren't - in small, locally-owned hotels known for their charm and warm welcome.
An optional exploration of the Ancient Monuments of Central Java is available for those who wish to extend their stay.
PLEASE NOTE: Dates listed in this itinerary will be adjusted once we set dates for the new retreat.
Laura Davis (Writing Workshop Instructor)
The author of seven non-fiction books, including The Courage to Heal, Becoming the Parent You Want to Be, and I Thought We'd Never Speak Again. Laura's groundbreaking books have sold more than 1.8 million copies around the world. Laura has also worked as a columnist, talk show host, radio reporter, radio producer, blogger, editor, and speaker. Words have always been at the core of her work and her self-expression.
Laura's newest book, The Burning Light of Two Stars: A Mother-Daughter Story, her first memoir, tells the story of her dramatic and tumultuous relationship with her mother from the time of Laura's birth until her mother's death. You can read the first five chapters for free here.
Laura has been mentoring and supporting writers for the past 20 years. It is truly the work of her heart: "I love teaching. I love watching my students find their natural voice and their rhythm. I love it when they find their true stories and discover the courage to put them on the page. I feel like a midwife as my students birth their stories, and I feel honored to witness their bursts of creativity and pure life energy pouring out on the page. Our writing circles are safe places where skills are honed, tears and laughter are welcome, and each writer is seen, heard, and deeply known."
Laura leads weekly writing groups and retreats in the Santa Cruz, CA region and online, as well as retreats internationally. She has taken writers to Bali and Scotland, Greece, Vietnam, Laos and Cambodia. She documents these trips to the delight of many readers in her blog, The Virtual Vacation. You can visit Laura's media page to read, listen and watch her talk about her work.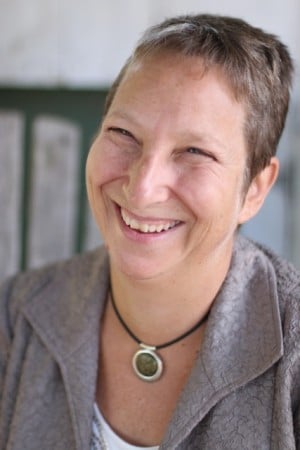 "Your steady, centered presence allowed each of us to unfold as writers - and was magnificent."
—Julie Anderson, San Francisco, CA
"You have the distinct and very special gift of drawing out what is in the hearts of everyone in our writing circle."
—Asma Fischer, Evans, GA
"You are a born leader, a born writer. Your straightforwardness, your strength, your discipline, and your love of what you do make for such a 'rightness'."
—Susan Vorhand, Los Angeles, CA
"Thank you for your brilliant, tailored instruction as a writing teacher, a woman and a human being. Thank you for being the catalyst for some needed changes in my life. Not only are you gifted. You are a gift."
—Julie Sheehan, Livermore, CA
"Laura is warm and caring. She pushes people to challenge their limitations without pushing too hard. She helps everyone grow in their writing."
—Lisa Rizzo, San Mateo, CA
"The best part of the trip were the writing classes. It was where we went deep and worked at writing from the heart, and at the same time with description and craft. I was surprised by the warmth of the group and the level of sharing we experienced."
—Jerry Scribner, Greenwood, CA.
"I learned that writing doesn't live as far from my soul as I thought it did."
—Amy White, Providence, Rhode Island
"I'd strongly recommend Laura as an excellent writing teacher and a wise, capable, sensitive journey host."
—Tamara Oxford, Sonora, CA
"Laura brings both head and heart of the gifted weaving of a writer's group. She lends her own words as examples of real and raw writing and adeptly inspires others to do the same, so that healing and connection are inevitable."
—Lisa Mitchell, Sacramento, CA.
"I was delighted with Laura's ability to pull a group together and to get us to write deeply about our truths. I learned that I have a distinctive voice and an important story to share."
—Betsy Witherup, New York, NY
"Laura creates a safe, inviting place to write. She taught me volumes about improving my writing without ever critiquing it. Like magic."
—Sharon Eakes, Sewickley, PA
"Laura is a serious, thoughtful writing teacher with fanciful prompts, fitting poems, examples and clear instructions."
—Adele Maze, San Rafael, CA.
"Laura is a patient mentor who helps you teach yourself how to tell your best story. She knows writers learn by writing and she dares you to have a higher appreciation for your own effort."
—Amy White, Providence, Rhode Island
"Laura is a terrific writing teacher. She doesn't so much talk about how to write as take each of us, wherever we were as students, and led us to write from our gut, while teaching us to express emotion with description of sight, smells and word choices that evoked strong feelings."
—Jerry Scribner, Greenwood, CA.
"Laura is a great leader: conscientious, thoughtful, clear, varied, flexible, welcoming open, talented."
—Anne Wilson, San Jose, CA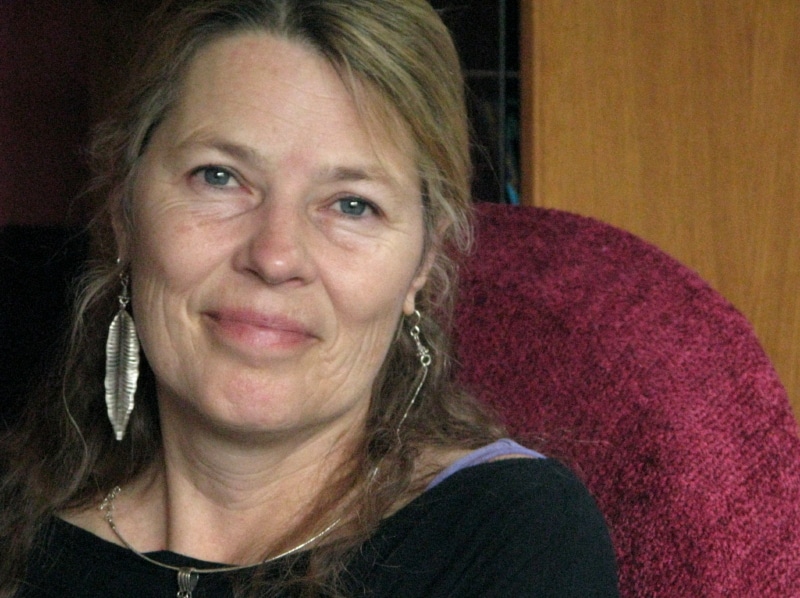 Evelyn Hall (Movement Class Facilitator)
A master hypnotherapist, healing arts practitioner, minister, and counselor. She brings more than 30 years experience to her work with individuals, couples, and groups. With her unique blend of counseling, hypnosis, healing touch, movement practice, aromatherapy, and flower essences, she has helped thousands of people find healing in body, mind, and soul. You can learn more about Evelyn here.
Evelyn describes her morning meditation with movement class this way: I invite you to start your days in magical Bali with refreshing stillness, easy meditation and gentle movement. Our morning classes will provide you with the opportunity to stay centered and rooted in your own easy "vacation" rhythm while being in an unfamiliar place, out of your comfort zone, away from your daily routines. Our early mornings together will give you time to digest, integrate, and contemplate all the stimulus that comes with traveling in a country where everything is new.  By taking the time to be fully present to yourself, you can more fully enjoy the many rhythms of Bali and the diverse personalities of our traveling community. Our morning meditations will help you deepen your own practice - and will also be appropriate for beginners. The movement invitation will be to express your own authentic movement in the moment, to let the music, silence, or place move you. Our class will be a time to learn tools to travel with more relaxed energy, ease, joy, presence, and wonder, wonderful life skills that will stay with you when you return to your life back home.
"Evelyn is such an open-hearted and loving teacher. She expresses so much in her movement and dance and helps her students do the same. She has magical, healing hands. I loved starting each morning, outside, dancing and moving."
—Lisa Rizzo. San Mateo, CA
"Evelyn is an intuitive, expansive, generous teacher who created a safe, playful space to explore the 5 Rhythms."
—Adele Maze, San Rafael, CA.
"Evelyn's voice is soothing. Her touch transforms me."
—Penny Scribner, Neenah, Wisconsin and Greenwood, CA.
"I was surprised that I got up at 6:30 AM to attend the movement class! And I was surprised how much I loved it. Evelyn is a happy teacher, which makes learning from her fun. She has a way of moving that invites others to join the dance."
—Betsy Witherup, New York, NY
Trip Organizers/Leaders:
Judy Slattum MFA and Made Surya B.S. are professional tour organizers who have been leading study tours in Bali since 1985. For a wonderful article about their travel company, Danu Tours, check out this article.
Madé Surya (Surya): Born in Denpasar, the eldest son of a Hindu priest, Surya was given private religious instruction to prepare him to take over as head of his family's 400-year-old compound. With help from academic scholarships, Surya attended graduate school. Senior Researcher in Bali for the Society for the Study of the Afterdeath, Surya interviewed 25 of Bali's foremost religious authorities regarding Bali's belief systems, recording previously undocumented information. Through the course of his work, Surya has become familiar with many, and close to some, of Bali's foremost healers. Lonely Planet has declared him the local expert on Balinese traditional healers.
Surya can best be described as a Balinese Renaissance Man. He has traveled and scaled volcanoes in most of Indonesia's inhabited islands, assisted scholars, researchers, tour groups, and film and video crews in Bali and Indonesia on such subjects as Hindu religious rituals and practices, vocal music for ceremonies, traditional architecture, and herbal medicine. He is frequently asked to sing Kawi religious texts at ceremonies, carves his own traditional masks, and has performed mask dance at many colleges, universities, and museums, including the Asian and the De Young in San Francisco. Surya has also led culinary tours, been a guest chef at several restaurants, and his recipes are found in several cookbooks. He loves sharing his deep love for his country with guests from all over the world.
We are very fortunate to have Surya as our group's leader and guide.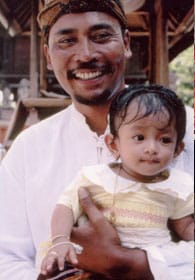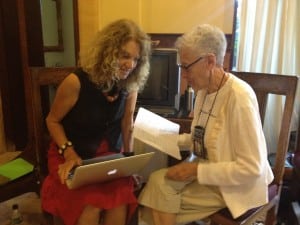 Judy Slattum, MFA
Judy spent 14 years as an academic before starting her own educational travel company in 1985. She has organized and led study tours to Bali since first visiting the island on sabbatical to study mask dance in 1978. Judy has published many articles on Balinese culture and her book-Masks of Bali: Spirits of an Ancient Drama (Chronicle Books, 1992)-was featured in Time Magazine, has sold thousands of copies, and was reprinted by Periplus Editions in September 2003. Her museum exhibition on Balinese Masks toured the USA as part of the Festival of Indonesia for 5 years and has now relocated to Bali. Judy will handle all the pre-trip arrangements for our group.
Praise for Danu Tours and Surya
"Judy and Surya are perfect for leading and organizing a trip to Bali. They have lived in two worlds at a deep level. They are thoughtful and caring, knowledgeable and skilled. The trip was well-planned. I'd highly recommend them for anyone going to Bali. I cannot imagine a better team and doubt one exists."
—Jerry Scribner, Greenwood, CA.
"Judy and Surya helped us know and understand this amazing culture. I know so much more about Bali than I would have if they hadn't led us."
—Lisa Rizzo, San Mateo, CA
"Judy and Surya delighted me."
—Jerry Scribner, Greenwood, CA.
"The course you presented was a very good introduction to Bali culture. I like the general informality of the learning process further made interesting by your enthusiasm for Bali culture, your inherent spirituality, and the fact that you yourself are an artist of several kinds. Thank you too for so many personal touches throughout the course. We had a wonderful time."
—Agnes G. , Lower Hutt, New Zealand
"Surya was a terrific guide who took the time to identify plants and answer questions along the way."
—Jerry Scribner, Greenwood, CA.
"Judy's selection of activities was pitch perfect for me. We had a better experience because she and Surya love Bali and want to share it. I saw things, did things and know things that other tourists would never see, do or know."
—Amy White, Providence, Rhode Island
"I loved the walks to the village and through the countryside—especially the walk to the waterfall and the long day with Ketut through the rice fields. Another highlight was the snorkeling.  Surya's knack of having friends throughout the island opened many doors for us that would otherwise be unknown -- the village ceremony, his teacher in the village, watching the musical instruments being made, having him participate in the dance performance, enjoying a meal at his family compound, etc. His passion and firsthand knowledge of everything can't be matched. Having the flexibility to change the itinerary to take advantage of local events was a real plus! I will always remember the beauty of Bali and the friendliness of its people ---- and --- the one and only Made Surya!"
—Wendi Lancaster Altuna, CA
"Marcia and I talk about our time in Bali every day. I can't wait to tell others about it, and what keeps coming up for me is that this travel experience is significantly different from others I've had in a way I can't put words to yet, but I keep trying. Yes, this was my first time being part of a tour, so that is different, but that's not the most significant difference. You are a huge part of it, because of who you are and what you share, but there is still more.  I think it has to do with Bali itself, with the energy and spirit of the place and the people, that continues to affect me on a deeper level."
—Ray Charland, Santa Cruz, CA
"Overall, the trip was fantastic. Although I had been to Bali several times before, this trip gave me more insight into life on Bali, the people, their religion and their customs. It truly was a Back Roads trip, and I enjoy that type of travel. My favorite parts of the trip were the individual contacts that we had such as at Surya's family compound, at your home and with the artists in Ubud. Attending the festivals and the dance performances were highlights as well. My favorite was the rice barn cottages of Munduk. I also enjoyed the hiking there and a chance to see a very different side of Bali. My fondest memories will be of Surya dancing in Munduk, seeing your home in Ubud, hiking through rice fields and snorkeling. I will cherish the time we spent together and I wish you all the best in your continued travels and hope that our paths will cross again."
—Joan Pindar
"I love Surya's obvious pride in his country. I will remember the cultural and spiritual richness of this lush, scenic wonderland and the warm, friendly people. Thanks Surya!"
—Deborah Shulman, Santa Cruz CA.
"What an incredible adventure. It was beautiful, spiritual & physical journey. I liked the great itinerary, the wonderful mix of lodges, hikes, temples, the dances, rafting. I will remember our guide, Surya for sharing Bali with us. The beautiful combination of spiritual and physical events. Your enthusiasm. Loved the trip and will highly recommend Danu Enterprises. Our group was great too."
—Alexanne Mills, Carmel CA.
"We best liked the insight into the culture by Surya. The dance performances were magical. The seminars were helpful in appreciating general culture and events. (This was) an exceptional experience of Bali—the culture—the environment—the people. Surya was a warm and helpful guide."
—Don and Katherine Lutowsky, Kneeland CA.
"The trip was wonderful in large part because Surya was our leader. Many thanks for sharing your beautiful Bali with us."

—Susan Du Coeur Carmel CA.
"I was just sitting here reliving and remembering all events on our itinerary.  I can't imagine any other tour company offering as much as you did or having the knowledge. You have a very special service and should be proud. You are awesome."
—Cherie Fischer, Santa Cruz CA
What's Included:
Airport transfers (if you arrive and depart with the rest of the group)
Meditation with Movement classes every morning with Evelyn
Private snorkeling expedition in Candi Dasa (excluding masks and fins)
Seminars in manners and customs, Indonesian language (4), Bali-Hindu caste system, rites of passage, bargaining, Balinese mask dance, traditional healing arts, history and politics
Breakfast every day. Lunch at Senang Hati Foundation and at the home of your guide Made Surya. Dinner at Candi Dasa Ashram and four family-style dinners in Munduk
Visit to Tenganan aboriginal village, including visit to family homes of artists
Rice field trek in east Bali, trek from Petulu heron preserve in Ubud, two treks in Munduk mountains
Visit to Tirtagangga water palace
Walking tour of Ubud
Performances of Jegog, Kecak, Legong classical dance, and visit to village children's dance class
Visit to traditional batik factory, home/studios of shadow puppet maker, and carver of sacred masks
Visits to two traditional markets
Class in making offerings
Excursion to Banjar village and a visit to Bali's only Buddhist monastery, followed by a dip in the local hot springs
Writing workshops every day with Laura
Four nights at Lotus Beachfront Bungalows in Candi Dasa lotusbungalows.com
Four nights at Oka Wati's Sunset Bungalows in Ubud okawatihotel.com
Five nights at Puri Lumbung Cottages in Munduk Mountain Village purilumbung.com/
Services of Made Surya and Judy Slattum, professional tour organizers/leaders specializing in Bali. Judy will organize our trip before departure; Surya will be our on-site leader and guide
Extensive pre-trip information
A wonderful experience of community and connection with a creative, adventurous group of fellow travelers
Multiple opportunities for deep relaxation, personal insight, pleasure, intimacy, adventure, and joy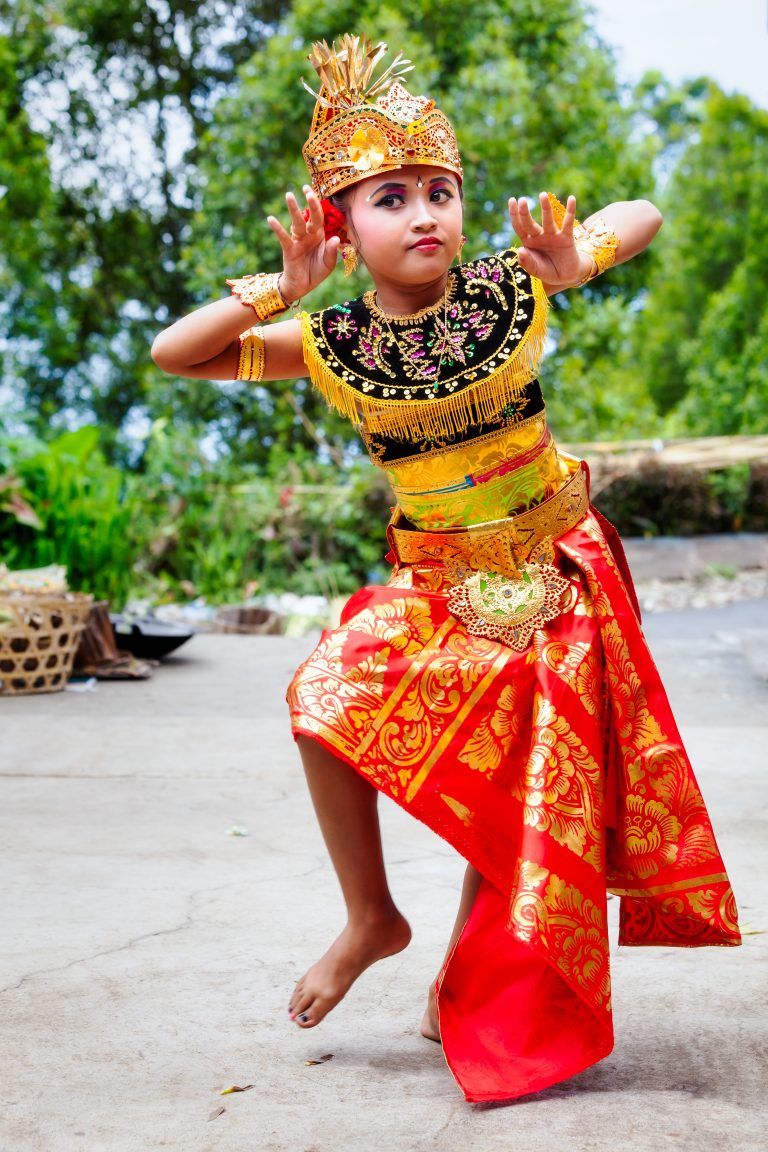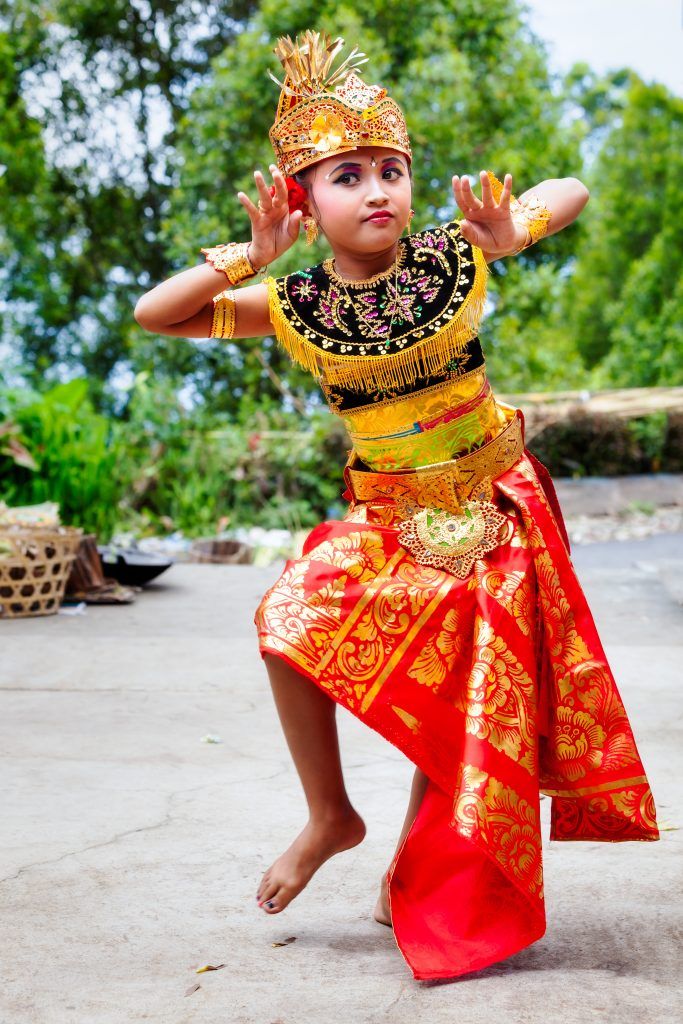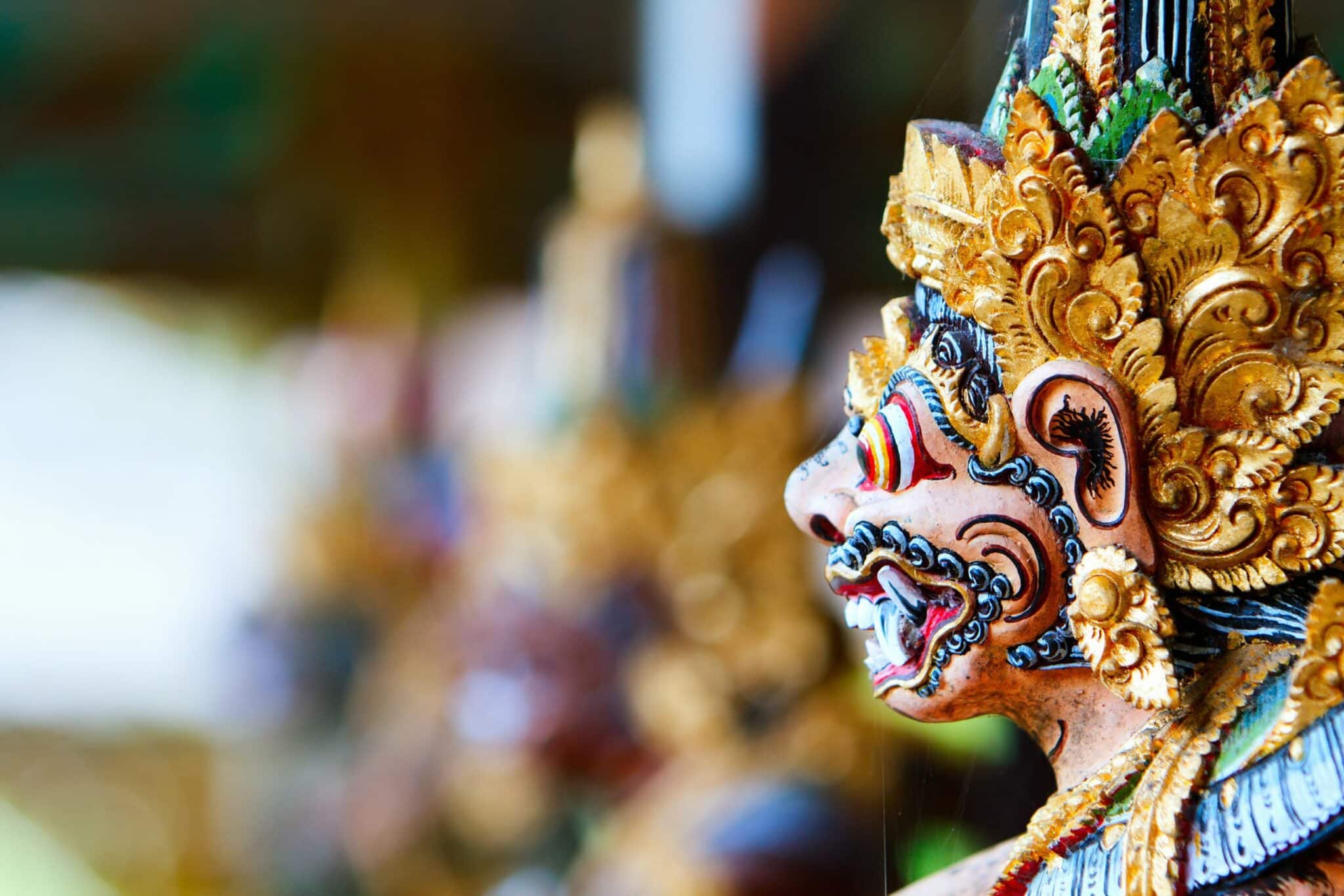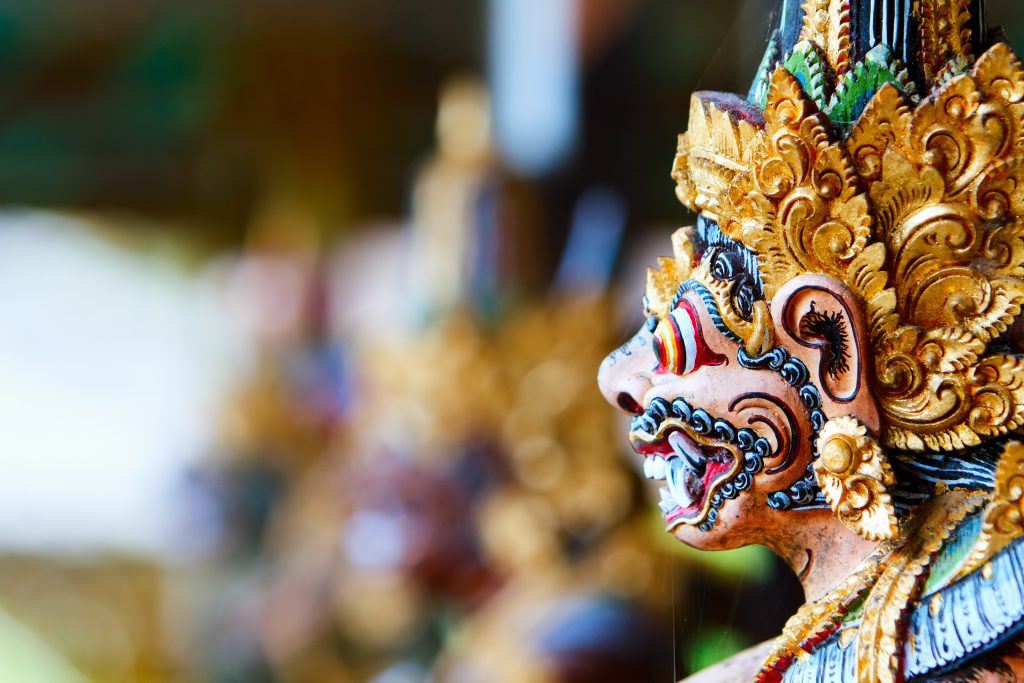 What's Not Included:
Round trip airfare from your home airport to Denpasar
Snorkeling equipment ($10-20)
Laundry, additional excursions, optional classes, non-specified meals (meals range from $4-8 each)
Airport transfer to our first hotel and from our last hotel if you do not arrive or depart at the same time as the rest of the group
Tips for drivers and wait staff, house cleaners and hotel staff
Personal, medical, or trip cancellation insurance
Souvenir shopping, personal phone calls, massage, and spa services (which are cheap and plentiful!)
Inclusions: Ancient Monuments of Central Java
What's Included:
Private transfers as per itinerary
Visit the terraces and stupas of the iconic Borobudur Temple Compound, the largest Buddhist temple in southeast Asia
Visit authentic batik and silversmith workshops and the Tarumartani cigar factory
Performances of classic Javanese leather-puppet shadow show and colossal Ramayana dance show
Excursion to the expansive palace complex of the sultans and the nearby the Taman Sari Water Castle
Visit the beautiful Hindu temple complex of Prambanan and the Buddhist temples at Plaosan
One night at the Plataran Borobudur Resort & Spa www.plataran.com/hotels-resorts
Two nights at the Phoenix Hotel Yogyakarta in Yogyakarta www.sofitel.com
Meals as indicated in the itinerary
Entrance fees, donations, parking
English-speaking guide
What's Not Included:
Round-trip airfare between Denpasar and Yoyajakarta
Meals not specified in the itinerary
Any personal expenses such as phone call, tipping, beverages, etc.
Travel insurance/camera fees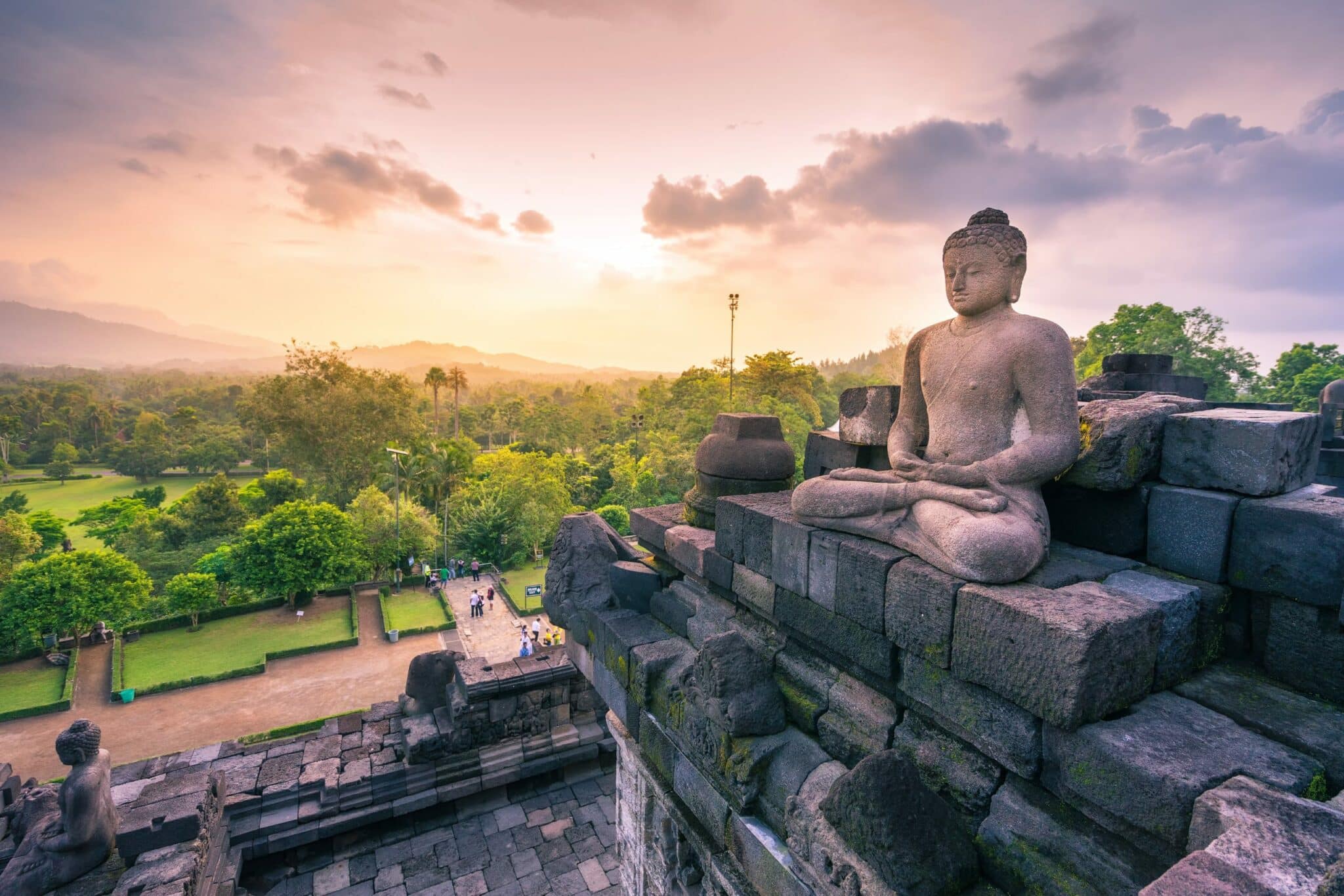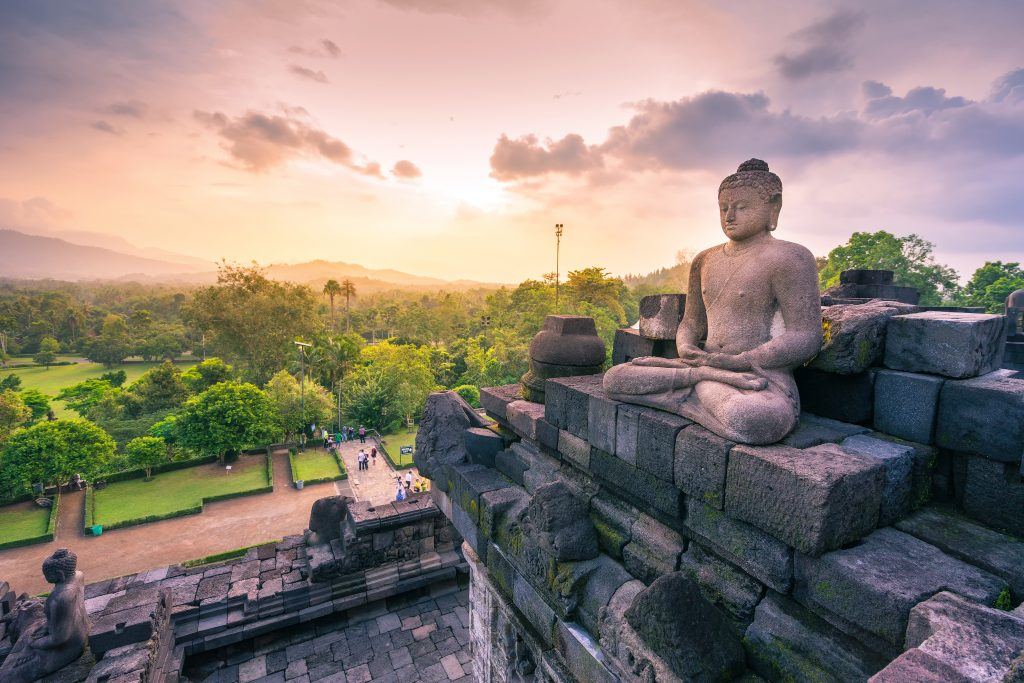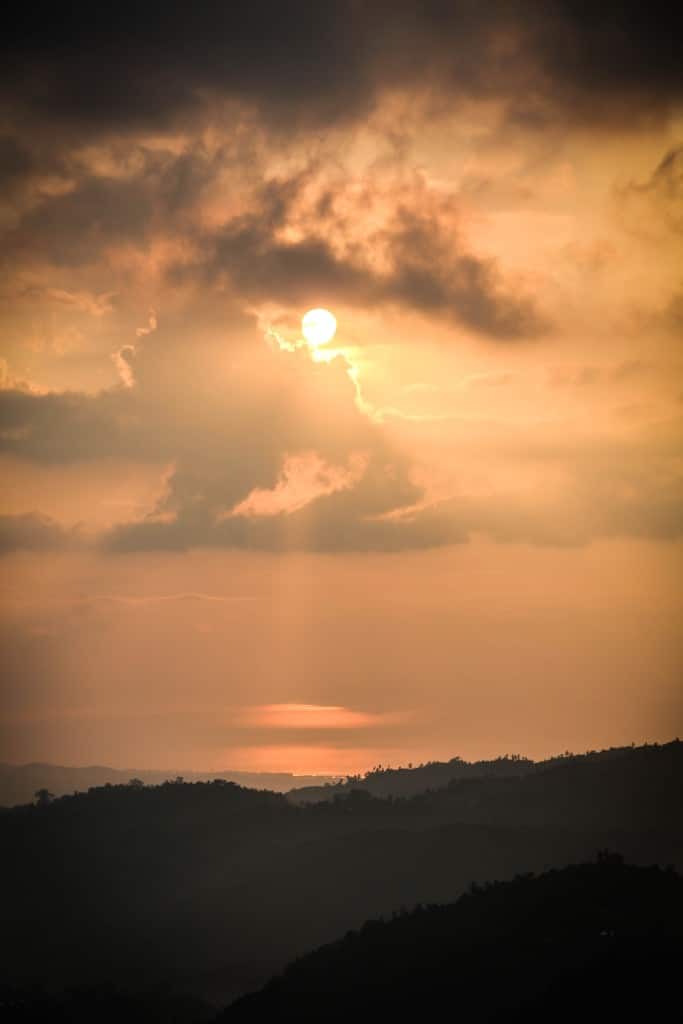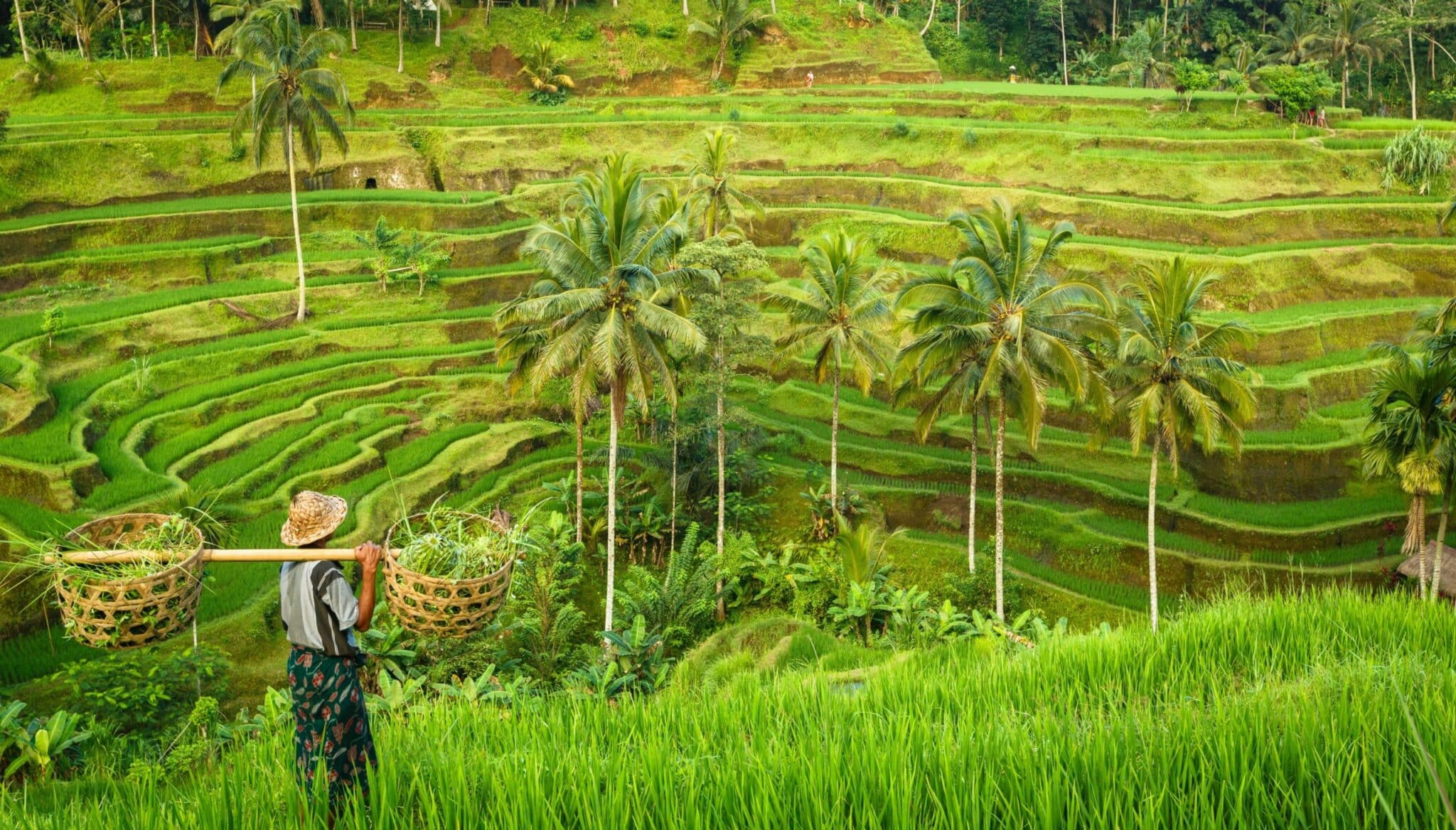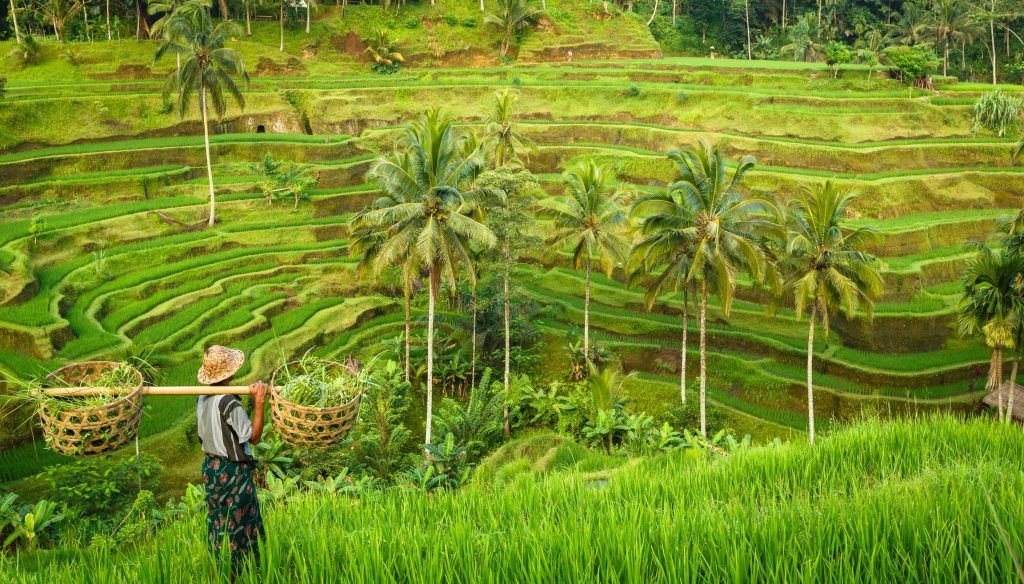 Flights:
We will first meet as a full group in the late afternoon at the Lotus Bungalows hotel in Candi Dasa on June 30th. This will mean booking a flight that arrives mid-afternoon on June 30th. You should book your inbound travel accordingly.
Note: The flights from Eva Air and China Airlines arrive during this window, between 2:30 and 3:20 in the afternoon.
Most return flights to the US leave in the afternoon and we'll be sending you information about when to book your flight so we can all leave our final hotel on a shuttle together.
You can expect to spend approximately $1400-$1600 for a round trip ticket from the United States to Denpasar during high season, although this will vary depending on when you book and your departure city.
More information about how and when to book your flights will be sent after you register.
We encourage you to book your flights with our extraordinary and very wonderful travel planner, Linda, so arrival times, departure times, and ground transportation can be coordinated. Linda can also help you if you want to arrive sooner, leave later, or add other destinations into your itinerary.
Linda is available most weekday business hours and is on Pacific time:
Linda Schwedock
Pacific Harbor Travel
519 Seabright Ave #201
Santa Cruz, CA 95062
1-800-435-9463
831-427-5000
linda@pacificharbortravel.com
CST# 1014242-10
Passports, Visa & Health:
A passport is required, valid six months from date of entry with proof of onward transportation. Indonesian visa for 30 days granted on arrival to US citizens for $25.00 fee.
No inoculations are suggested or required.
How Do I Sign Up For This Fantastic Retreat?
Write, Travel, Transform: Back Roads of Bali
This retreat is yet to be rescheduled. Complete the form below if you wish to be informed when future dates are announced.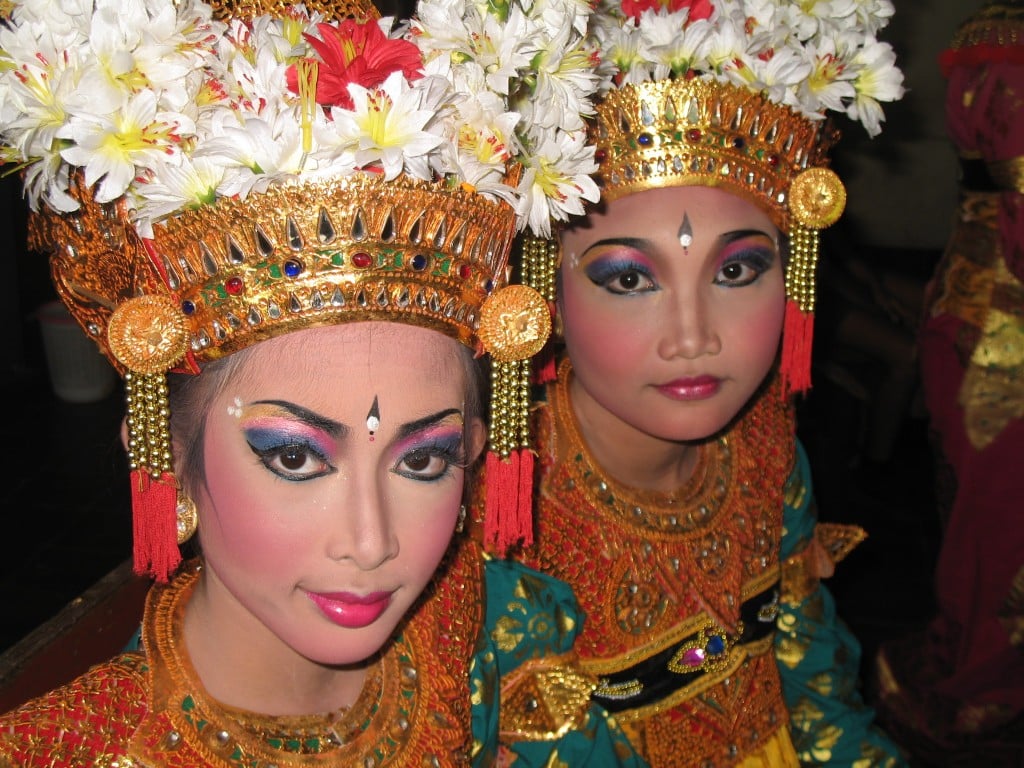 Your Investment:
Pricing and registration details may need to be updated for the future trips.
Cost: $3669 for double occupancy accommodations in Bali, based on two persons sharing a double or twin-bedded room with private bath.
Airfare: Trip does not include airfare to and from Bali.
Single Rooms: All the single rooms have been taken for this trip. The only opening left is in a double-occupancy room. We'll match you with your roommate and introduce you before the trip.
Deposit and Payment Schedule: As we are within three months of this trip, all payments have been collected. If you'd like the final spot, you will need to pay in full. Please read the registration form carefully so that you understand the cancellation policy.
Java Trip Extension: $950 for double occupancy , not including your flight to and from Denpasar.  Single supplement for the Java extension will be $223. Current cost for round-trip Air Bali/Yogya/Bali: $200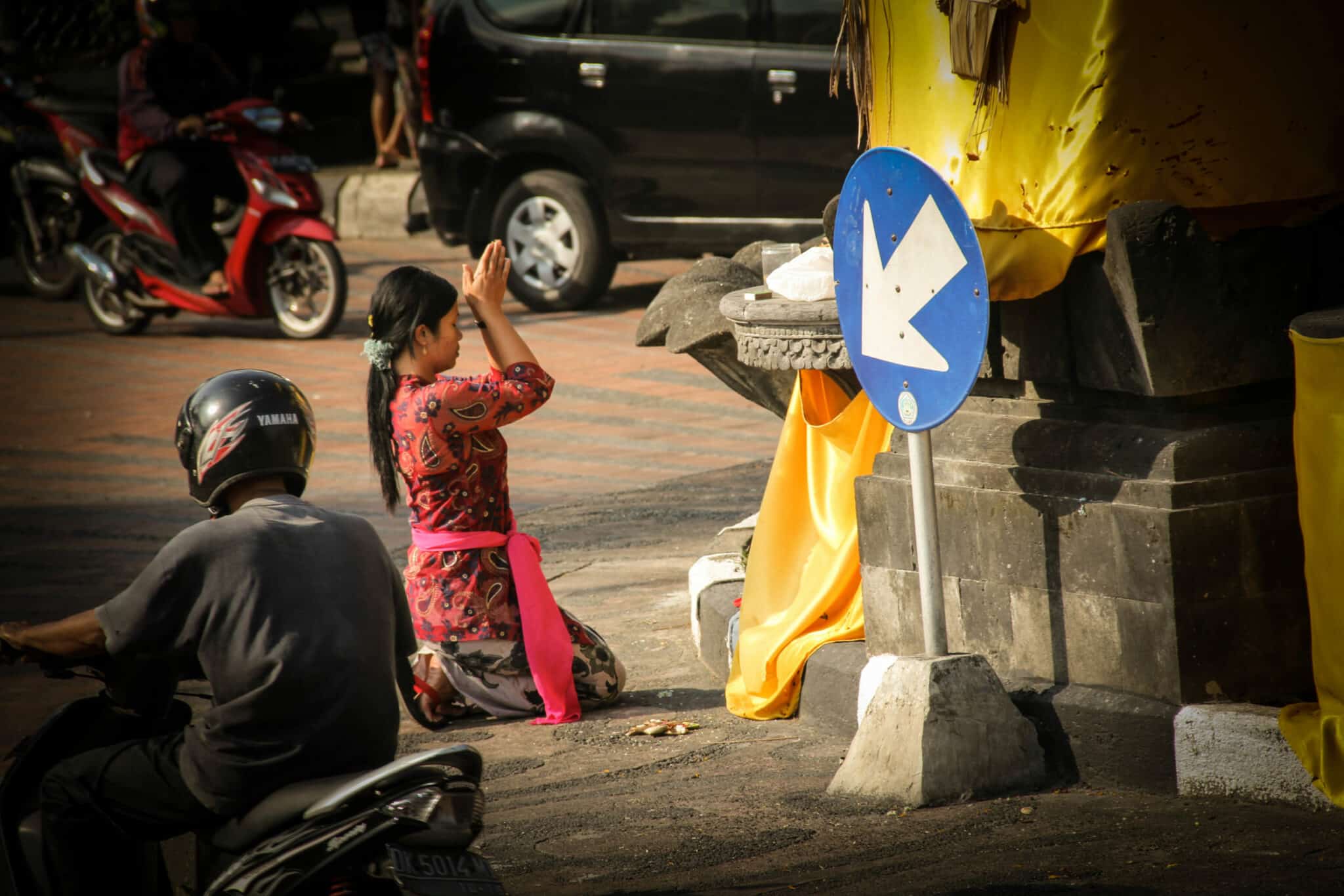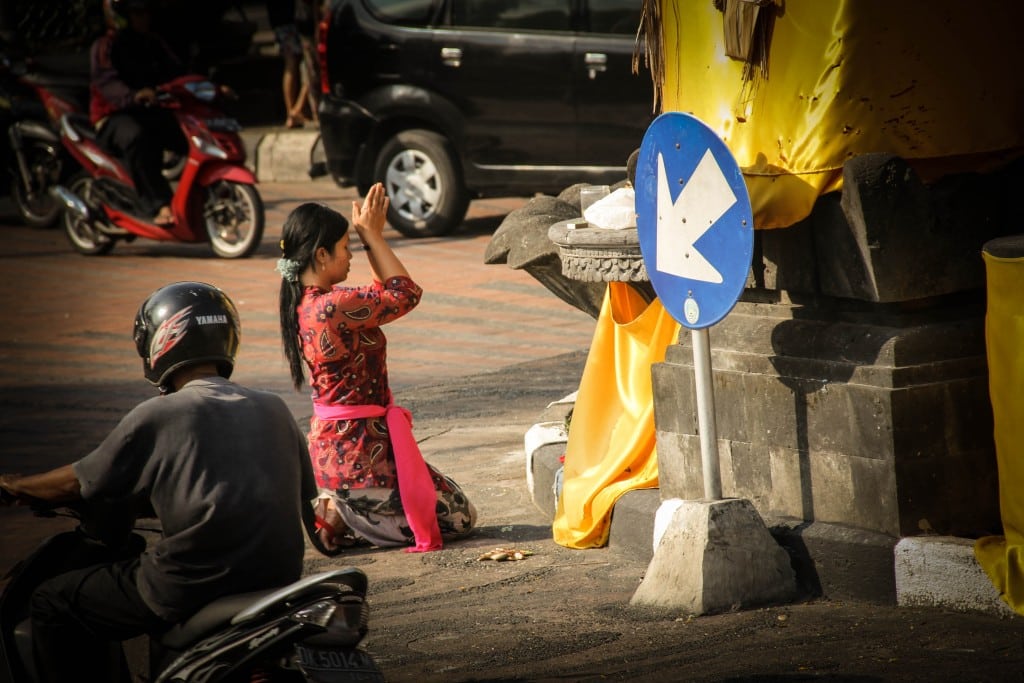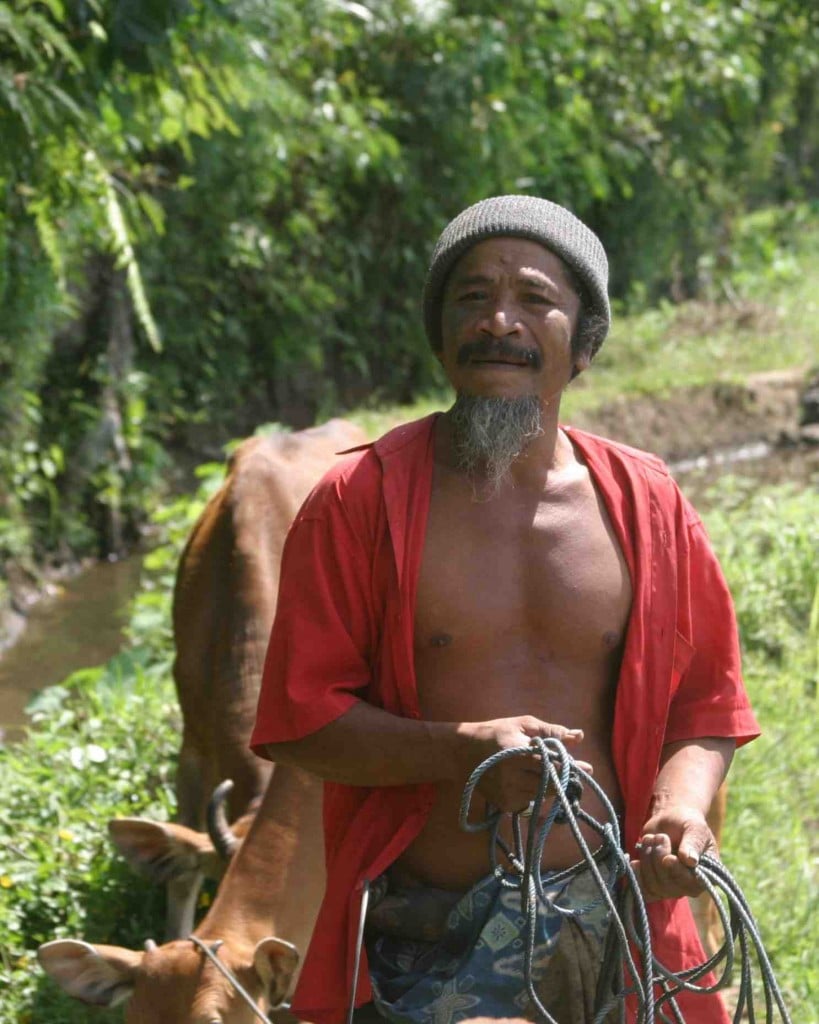 Note: A dramatic change in the exchange rate may influence the final price.
Cancellations and Refunds: The initial deposit is non-refundable. A cancellation fee of $1500 will be collected between December 1st and January 31. Between February 1st and March 29th, $2335 will be retained. On or after March 30th, when the final payment is due, any cancellations will result in the loss of all monies received and there will be no refunds. Exceptions to this cancellation policy cannot be made for any reason, including personal emergencies.
Travel Insurance: Travel insurance is required for this trip. It will be the only way for you to get a full refund should you need to cancel. In addition to medical travel insurance, you should choose a plan that covers trip cancellation in case illness or injury prevents you from going on the trip. If you are under 70 year old and do not need preexisting conditions covered, you can easily get a policy online from World Nomads, which is priced at $89 for a two week trip. If your needs are more complex, our travel agent can help you find a suitable policy. We recommend that you purchase it as soon as possible after booking the trip.
More information about trip insurance will be sent after you register.
Endorsements for Laura and the Bali Retreat
"Your trip provided a wonderful blend of touring, history and activity, writing , massages and shopping, being in nature and seeing the culture and arts of the 'big city.' I loved that each place we stayed was so different, and that we had time in each place to 'do our own thing.' I loved Laura's writing classes and Judy and Surya's deep knowledge. I recommend this trip wholeheartedly!"
—Elya Braden, Santa Monica
"I wanted to take this opportunity to say thank you from the bottom of my heart. You created an experience that touched my soul and opened deep levels of creativity and inspiration. Your trip to Bali is a gift that will keep on giving for my entire life."
—Elya Braden, Santa Monica
"Take a vacation with two wonderful leaders if you want to learn about yourself and the beauty that lies outside your daily life."
—Julie Goodman, Santa Cruz
"Your retreat provided me with great adventures, a healing connection with others, the chance to deepen my writing, and the opportunity to heal my mind, body and spirit. I got to experience and connect with a wonderful nourishing country and its people. Your magical retreat taught me to never give up before the miracle."
—Allison Summers, Casuarina, Australia
"This was a fabulous eye-opening, educational trip with wonderful people. Bali is stunning and the Balinese are amazing people. The snorkeling was fantastic. The yoga was great for my body every day. All the leaders were outstanding."
—Susan Hillyard, Santa Cruz
"This was a beautiful cultural experience, an opportunity to reach deep inside and to get clarity, especially coming as I do from an overscheduled, outer-focused world."
—Annette Naber, Monterey, Virginia
"I felt a sense of peace I haven't felt before."
—Jerry Scribner, Greenwood, CA.
"An immersion in Balinese customs, culture and history with a daily opportunity to write your way through the things you discover about yourself while traveling to a distant place."
—Amy White, Providence, Rhode Island
"Every time I come to Bali, I receive the beauty and harmony of the Balinese people-their life and spirit in a deeper way. If you're considering this trip, don't hesitate. Open your eyes and your heart. Let go of false identities and come home."
—Karen Zelin, Santa Cruz
"Leave all of your inhibitions at home. Come with an open mind so you can absorb the amazing smells, sights and sounds of Bali. I'm so glad I came. I will admire the Balinese culture for the rest of my life."
—Gilda Zelin, age 84, Santa Cruz
"The opportunity to be surrounded by a community of soulful people is what makes transformation possible. This trip gave me renewal of my body, mind and spirit. Thank you for giving me such a gift of healing and transformation."
—Marci Drimer, Baltimore
"I was delighted with the weather. It was ever changeable but soothing whether sunny or raining."
—Jerry Scribner, Greenwood, CA.
"Thanks again for the wonderful experience that was Bali and holding the space for everyone to have their own unique experience."
—Annette Naber, Monterey, Virginia
"I would recommend this trip, without a doubt. I had a blast on so many different levels. Just go! It will be a healing trip for you, regardless of what you're looking for."
—Rosemary Christian, Santa Cruz
"This trip is unique. It's more than a chance to explore Bali; it's a way to go deeper into yourself, to be awake and aware. This was a complete travel experience: learning and seeing the culture and history, action and adventure (snorkeling and hiking), self-care through yoga and massage, facials and pedicures. And this is key, the writing with Laura helped me experience the trip more fully and to become a better writer. It was a wonderful way to connect to the other participants."
—Elya Braden, Santa Monica
"This transformative trip had the perfect balance of activities for me. The tour guides and the instructors were very knowledgeable, courteous, genuine and authentic. There was just the right amount of adventure, relaxation, activity and rest."
—Kathy Walters, Gardnerville, Nevada
"Your trip to Bali was a very special and positive experience for Penny and me. Life-changing wouldn't be too strong a word. Our shared writing has become an important part of our life, thanks to you. I know our experience wasn't unique. The group felt like that family you get to choose for yourself, safe, supportive and caring like you. Thank you again for all you did for us."
—Jerry Scribner
"Laura's trip to Bali was wonderful and life-changing, a wonderful combination of culture, nature, writing and dance. Everything about Bali delighted me. The leaders created a real community."
—Lisa Rizzo, San Mateo, CA
"I'd absolutely recommend this trip. It was fun, beautiful, soul-searching and gratifying. The small group is a perfect size. Writing is powerful for enhancing the experience. Laura, Judy, Surya and Evelyn are all gems."
—Sharon Eakes, Sewickley, PA
"Our three locations provided a perfect trilogy of Bali moods."
—Amy White, Providence, Rhode Island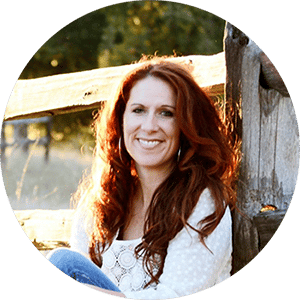 "I return home from each of Laura's trips a little wiser, a little more open, and a lot more compassionate. I greet my family, friends and daily life with sparkly, clean energy and a renewed patience, brought about by way of re-writing old stories that I needed to let go of. I come home ready to move forward in my life.
A retreat with Laura Davis is one of the best gifts I ever received and gave myself. It took many years to realize that I was worth the time and financial investment, but now there is no looking back."
—Julie Sheehan, Livermore, California
To read about one of the prior Writer's Retreat of Your Dreams in Bali, you can read Laura's blog, The Virtual Vacation. Now you can enjoy it, too by clicking here.