Thank you so much for completing all that information!
I'm so excited you're going to come to Bali with us!
Welcome! You've made a great choice to join a wonderful, welcoming group of people on the adventure of a lifetime. It's wonderful that you've given yourself this gift of creativity, camaraderie, and community. I really look forward to meeting and working with you.
As soon as my assistant, Jen Petras, processes your registration, she will mail you (snail mail) a packet full of useful information covering all the details you'll need to know to prepare for our trip. If you have questions before that, you can contact Jen: jpeachtree23@gmail.com.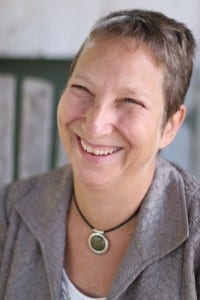 I know I said you were done, but there's one more little thing: your travel insurance . . .
Travel Insurance
Travel Insurance is required for this trip. At a minimum, you need insurance to cover the standard $1,000,000 medical evacuation coverage, trip cancellation, trip interruption and trip delay coverage, $100,000 in medical coverage including hospitalization due to COVID-19, and if available in your state, coverage that will cover you should you need to quarantine.
You should not buy the add-on travel insurance offered when you buy your airline tickets. Also, do not assume that the travel policy that may be included as part of your credit card benefits will be adequate or provide everything you need.
It's essential that you do your own due diligence because policy provisions vary by company, state, and depend on your age, and sometimes pre-existing conditions. You can have a travel agent arrange for your insurance or you can do your own research—but do your research.
Do not purchase your airline tickets until we inform you that we've reached the minimum number for this trip.
We encourage you to book your flights with our travel planner, Michelle Campillo, so arrival times, departure times, and ground transportation can be coordinated. Michelle can also help you if you want to arrive sooner, leave later, or add other destinations into your itinerary. If you need assistance, she will be able to help you purchase the required travel insurance for this trip.
Michelle is available most weekday business hours and is on Pacific Time:
Michelle Campillo
Scandia Travel
57 Post St. Ste. 612
San Francisco CA 94105
(415) 552-5300
www.scandiatravelsfo.com
These are some of the questions you'll want ask:
Under what circumstances can I cancel my trip and have it be fully refunded?
(If 70 or older) Do you cover travelers 70 and older?
What about my pre-existing conditions? What do I need to know?
Will the insurer refund the full cost of my trip and all travel costs if I have a positive COVID test before I embark? What documentation and evidence are necessary to claim this benefit?
What if I get COVID on the trip and need to pay for additional lodging or other costs? What will and won't be covered?
What if a country I am traveling to, through, or from changes their COVID policies immediately before or during my trip?
 Also, important to note:
In most instances, insurance MUST be purchased within 14 days of your first booking date if you want the pre-existing exclusion to be waived.
Your initial deposit for this trip is not refundable. After February 1, 2024, the only refunds offered for this trip will be through travel insurance. Trip protection insurance is the best way to protect your investment. Be sure you understand what your insurance will and won't cover.
Be sure to remain flexible with your travel arrangements. You should have the ability to change or cancel your hotel and airline reservations if needed. Special internet deals, promotional airfares, or reservations from discounted online travel engines will not be appropriate.
Some companies treat COVID-19 like any other illness, but not all insurance companies do. Some companies exclude coverage for COVID-19—which will not provide adequate coverage for this trip. Please be sure to ask.
Cancel-for-any-reason or interrupt-for-any-reason insurance is also available, but it is expensive.