Florence Extension to the Tuscany Write, Travel, Transform . . . and Eat! Retreat
2 spots remaining
As of January 20, 2023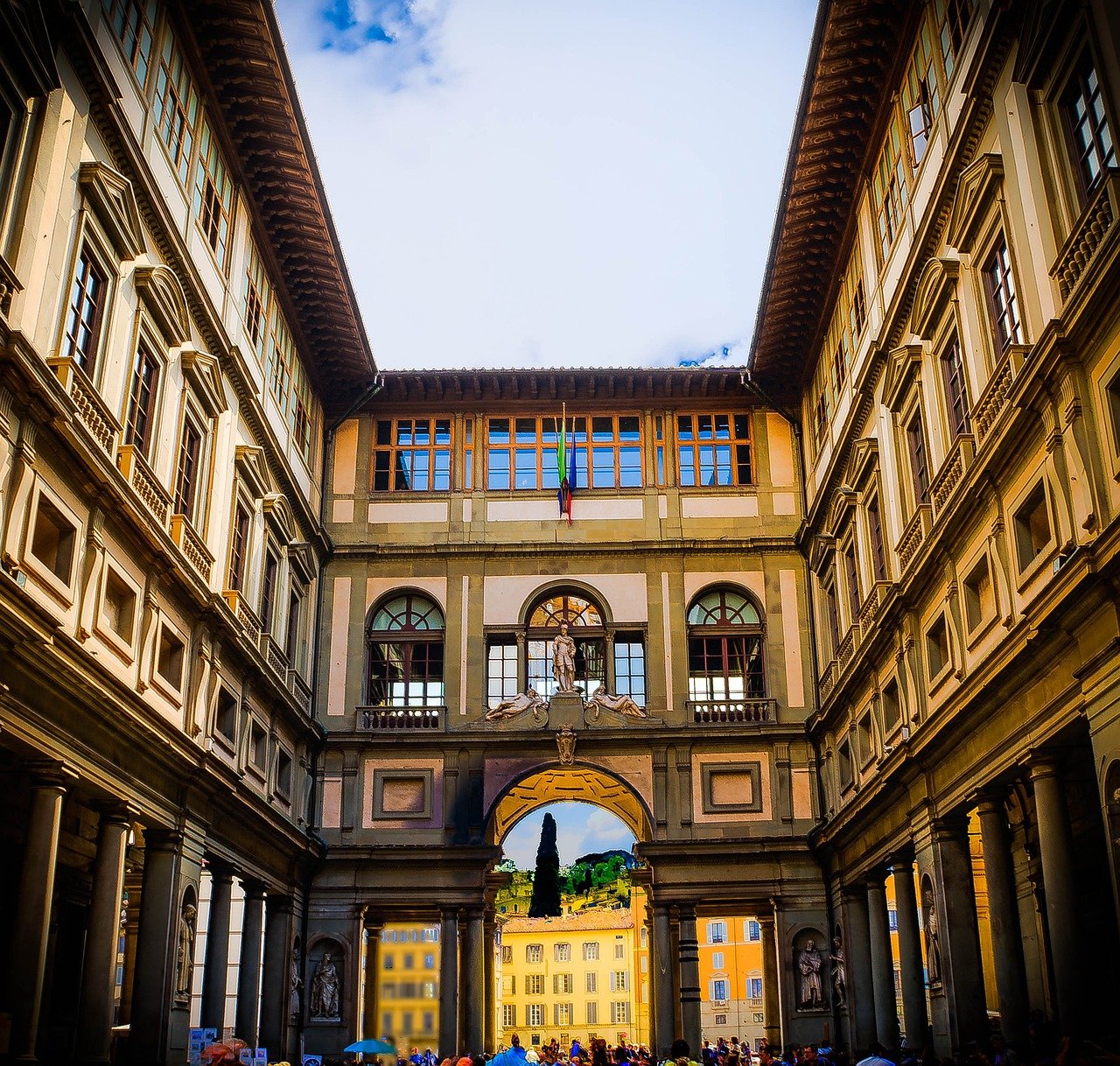 Florence is one of the most charming cities in Tuscany – if not all of Italy. It is a place to immerse yourself in history, art, and architecture. Dubbed the birthplace of the Renaissance, it's home to works by Leonardo Da Vinci and Michelangelo at the world-famous Uffizi Gallery, and beautiful attractions like the Ponte Vecchio and the Boboli Gardens. We could write books about this city for eternity. Given its medieval and Enlightenment history, it's no surprise there's plenty to be savored, celebrated, and discovered.
There are so many things to see and do in Florence that visitors can find it challenging to decide which ones to visit, what to see and do. A month-long holiday in Florence wouldn't be enough to discover all its wonders. Because we won't be touring Florence during our ten-day retreat, we have decided to offer our travelers this special dedicated time to explore this magical city with us after our time at the Villa. The tour of Florence will begin the morning after the main retreat ends.
Our wonderful and varied itinerary will include classic sights, less known treasures, and even an exclusive private palace tour. Experience Italy's Renaissance capital by strolling around the historic monuments of Palazzo Vecchio and Piazza della Signoria, cross the landmark Ponte Vecchio bridge, soak in the beauty of the opulent Boboli Gardens and the legendary Duomo. Browse artist's workshops in the lively Oltrarno, join artist demonstrations, and enjoy the skip-the-line entrance to the Accademia to view Michelangelo's world-famous David sculpture. You'll also have down time to shop, wander, and explore the city on your own.
Physical Requirements: This tour is designed for anyone in reasonable physical health, capable of walking at a relaxed pace for two to three hours at a time, able to traverse uneven terrain without the kind of assistance we take for granted in the US, like hand railings or standard step heights. To see Florence at ground-level requires walking, and we will walk on cobblestone streets and uneven terrain every day.
The hike to Piazzale Michelangelo on the last day requires an ability to walk and climb steep stone steps. It is an uphill walk of 10-15 minutes. However, there is no need for speed. We will walk at a slow and relaxing pace, taking breaks as needed. Plan to wear comfortable supportive footwear, like tennis shoes.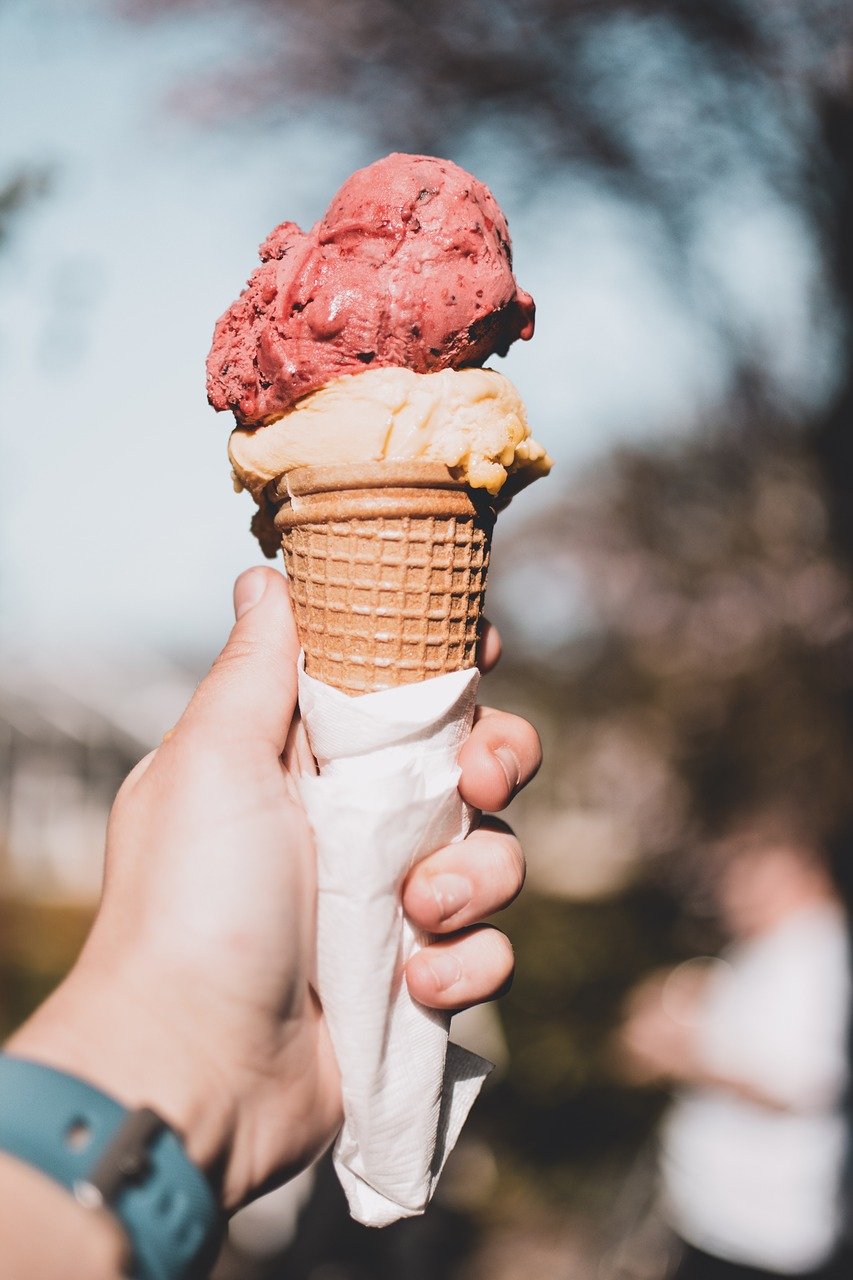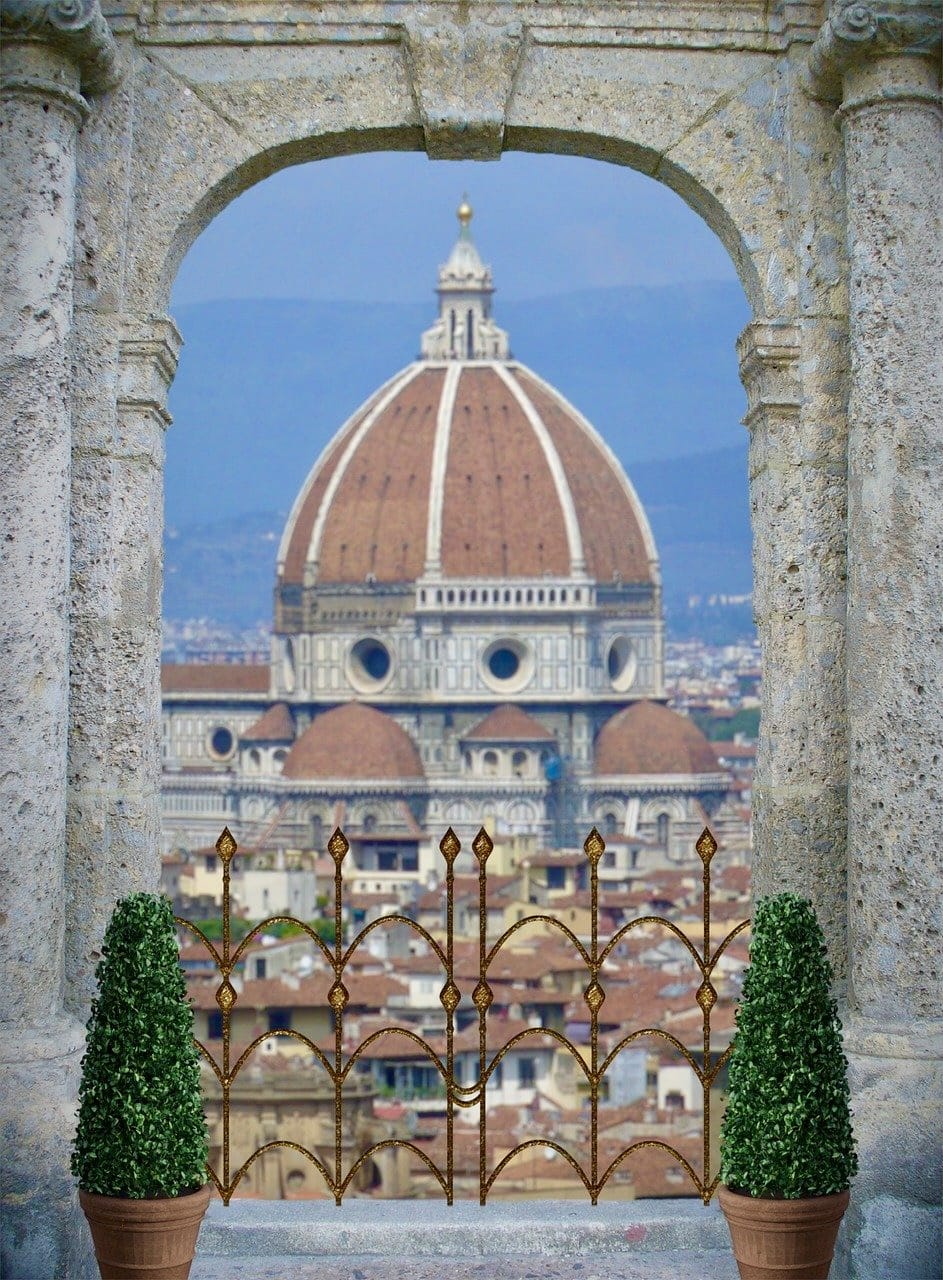 Your investment: The cost for the four-day Florence extension is $1400 per person for a double occupancy room and $2100 for a single room.
This specially-curated, small-group tour is limited to 8 people, with a minimum of 4, ensuring a more intimate personalized experience. If less than 6 people sign up, there will be a small group supplement of $500 per person. As of January 2023, we do have 6 people registered and do not anticipate needing to charge the supplement.
If you sign up for a double occupancy room without having a roommate in mind, we will do our best to pair you with a roommate. If no one is available, you will be automatically upgraded to a single room.
We hope you will join us for this rich exploration of the art, beauty, culture, and food of Florence.
Florence Extension Itinerary
A highlight of this experience is time shared with your new community of writers. Here are some of the wonderful opportunities we've created for you.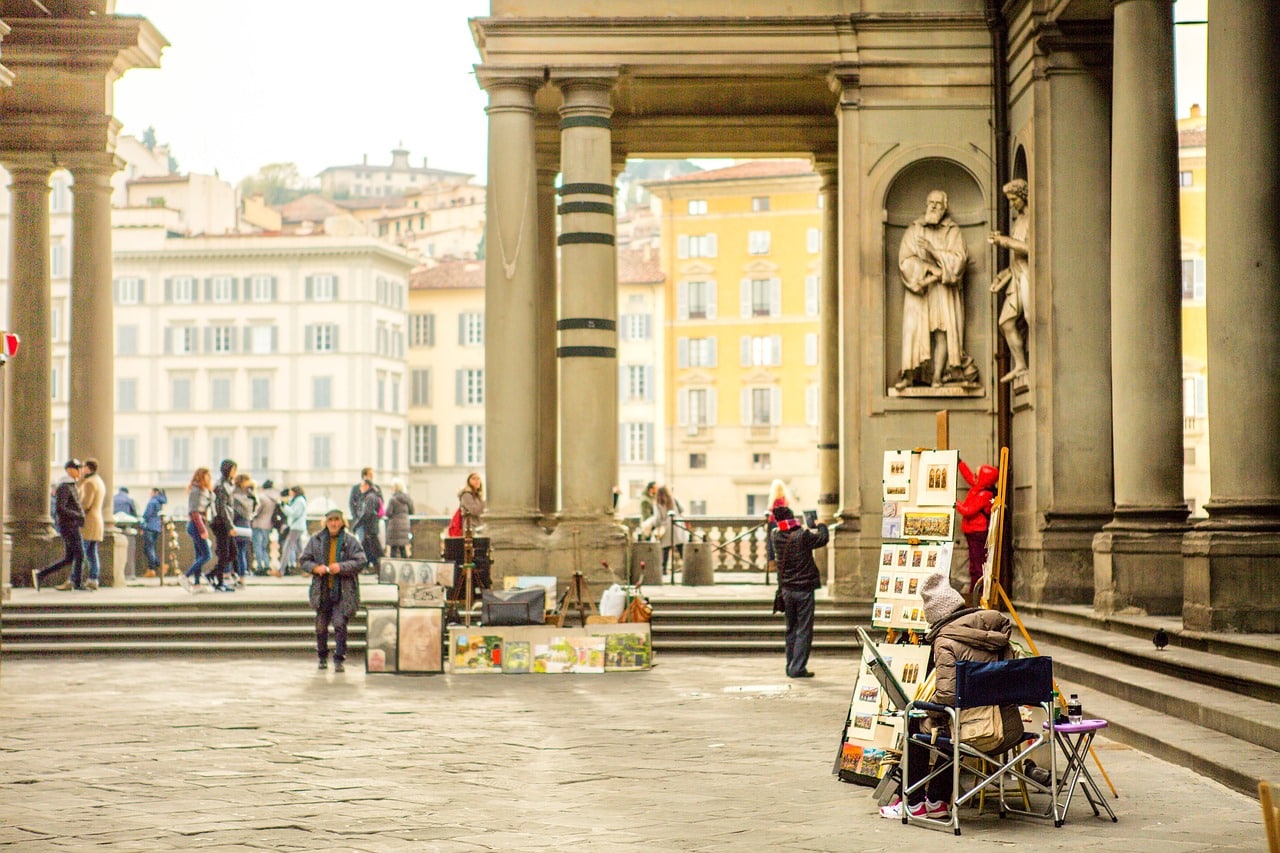 Thursday, June 1, 2023: Evening Arrival in Florence
You will be departing from the Villa in the afternoon and traveling to Florence, where you will be saying goodbye to some of the friends you have made on this journey.
For this evening, you will be free to settle into your hotel room, explore a bit of Florence on your own, and relax before our first full day of the extension retreat.
Friday, June 2, 2023: Learn about Florentine World-Renowned Art, Culture, and Lifestyle
The first day of our tour begins on June 2nd. We will have breakfast at our hotel and head out and around the corner to Galleria dell'Accademia. The "Accademia" (for short) is without a doubt most famous for its sculptures by the great Renaissance artist, Michelangelo. The magnificent original statue of David is what first draws most of the hundreds of thousands of visitors the museum welcomes every year. After feasting our eyes in history, we will meander and visit artisanal workshops and join an artist demonstration.
We will be free by early afternoon so you can have lunch on our own, continue walking to nearby shops, or enjoy siesta time.
Late afternoon we will meet for tea and a private tour of the Palazzo Budini Gattai Gardens. The palace is an aristocratic residence dating from the 16th century and designed by Ammanati, an architect who studied with Michelangelo. The Budini Gattai family, who still owns this historical property, has kept its elegance intact over the centuries. It is today a coveted location for prestigious events, like fashion shows, weddings, and photoshoots.
That evening, we will enjoy a delicious 3-course meal together at a local Florentine restaurant.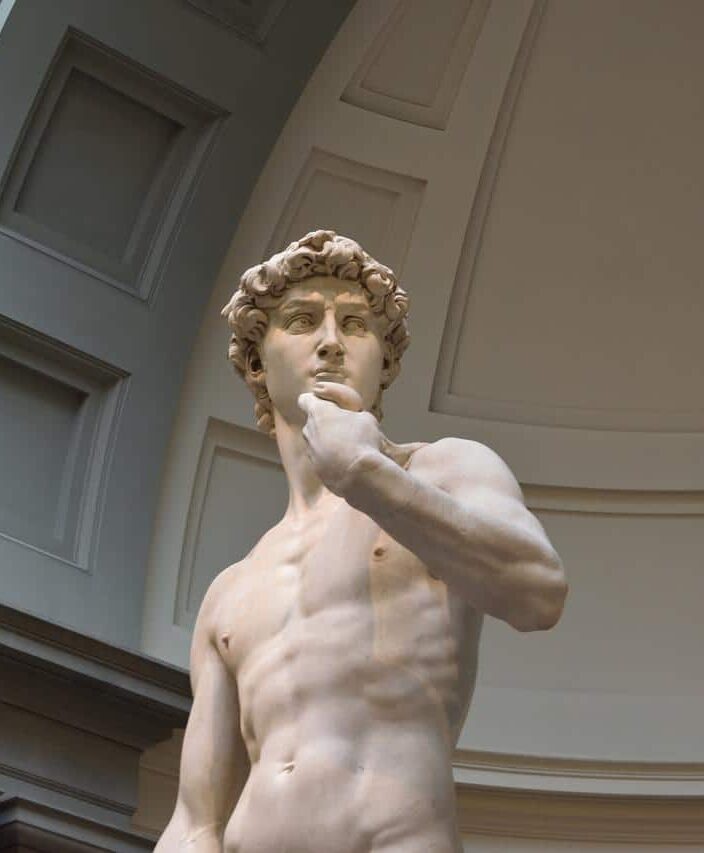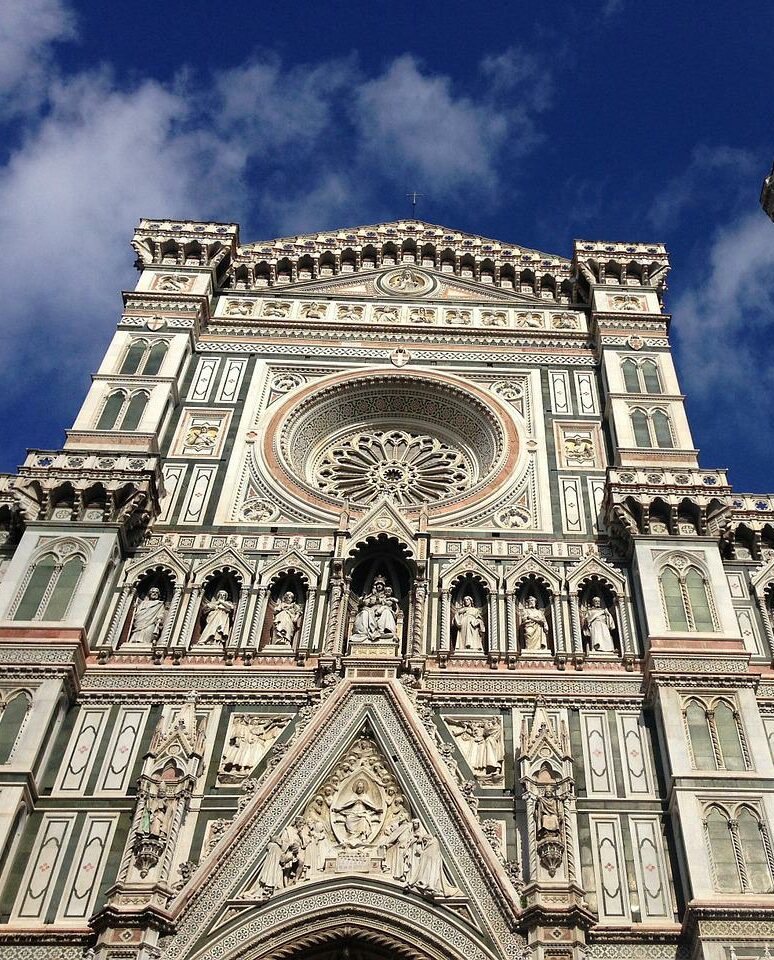 Saturday, June 3, 2023: Stroll Renaissance Gardens and Immerse Yourself in Florentine History
After breakfast at our hotel, we will walk towards the other side of the Arno (Florence main waterway), for a morning tour of the majestic Boboli Gardens. Originally designed for the Medici, it represents one of the first and most important examples of the Italian Renaissance garden, which later served as inspiration for many European courts.
After a quiet stroll through the lush gardens, we will visit the famous Duomo—a defining element of the city's history, geography, landscape, and identity. No matter where you walk in Florence, chances are that you will spot its magnificent presence. The building took 170 years to complete. Once inside, your eyes will inevitably be drawn upwards to that soaring painted dome and stunning stained-glass windows by such masters as Donatello. We will also get to visit the crypt, where Brunelleschi's tomb lies.
We will once again be free to enjoy lunch on our own and continue to wander the city. In the late afternoon, we will meet for delicious artisanal gelato and join our tour guide for a walking exploration of Florence's main exterior landmarks.
That evening, we will enjoy yet another delicious 3-course meal together at a local restaurant.
Sunday, June 4, 2023: Visit a Famous Castle, Discover a Hidden Church, and Hike to the Highest Point for the Most Breathtaking Views of the City
After breakfast at our hotel, we will join a guided tour of Palazzo Vecchio. Built in 1314, it is the most important historic government building in Florence, having been the seat of the Signoria of the Florentine Republic in the 14th century and then the government center of the Medici grand dukes of Tuscany.
Later, we will be free to continue to wander the city on our own or find a new place for lunch.
In the afternoon, we will meet for an unforgettable sunset hike to the Church of Abbazia di San Miniato al Monte, the best vantage point to see the city from above. We will slowly make our way down for an aperitivo at Piazzale Michelangelo, where we will enjoy breathtaking views of the entire city. We will end this experience with dinner at a new local restaurant.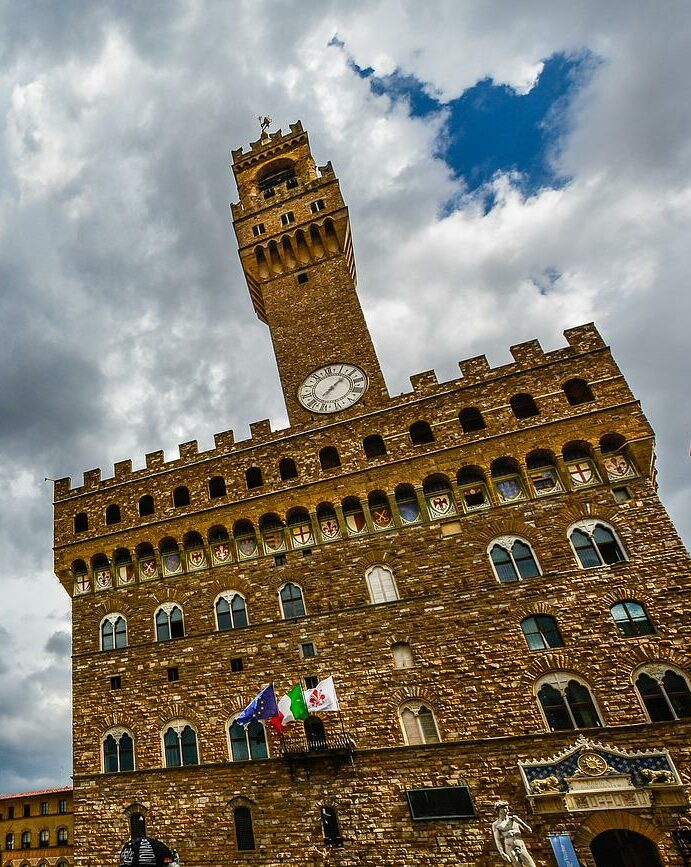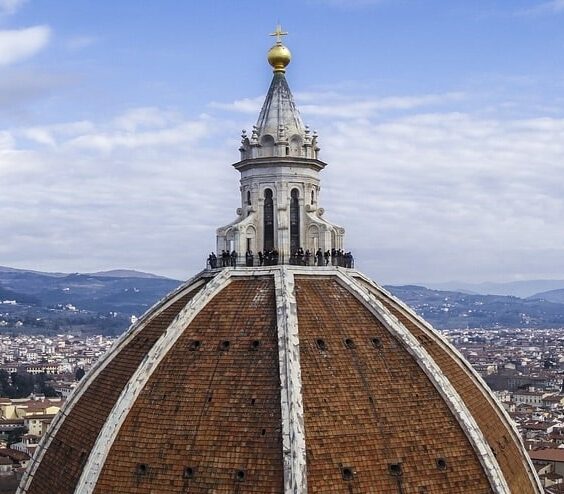 Monday, June 5, 2023: Travel Onward
Say goodbye to Florence and to your fellow travelers. You will fly home or continue to a new destination on your own anytime on this day.
Depending on your travel itinerary, you may choose to enjoy one last breakfast at our hotel, then pack, and check-out.
Hotel check-out time is typically 11am. They will be able to hold your bags at the lobby if needed.
Note: All activities on this tour are subject to change. There may be unique opportunities we can take advantage of in the moment. Participating in one of these opportunities may preclude doing something that's already on the itinerary or change the sequence of activities. Weather may also cause changes to our itinerary. In case any activity must be canceled, another similar activity will be substituted if possible. There will be no refunds for any activities that participants do not attend. Anyone who leaves the tour itinerary at any time FOR ANY REASON will be responsible for their own costs and safety.
Our Florence Extension Includes
Lodging for 4 nights at Loggiato dei Serviti Hotel in Central Florence
Breakfast each morning at our hotel
Three delicious 3-course dinners at local Florentine restaurants, house wine included
All activities described in the Itinerary
Aperitivo at Piazzale Michelangelo
Tour of Palazzo Budini Gattai Gardens and afternoon tea
Visit to the Galleria dell 'Accademia and the original sculpture of Michelangelo's David
Tour of artisanal shops and demonstration
Morning visit and tour of Boboli Gardens
Tour of the inside of the famous Il Duomo
Tastings at a local Artisanal Gelateria
Guided walking tour of Florence's main exterior landmarks
Guided tour of Palazzo Vecchio
Sunset hike to Church of Abbazia di San Miniato al Monte
Sunset aperitivo at the iconic Piazzale Michelangelo
Entrance fees to all museums, buildings, and landmarks visited during the tour
Local guides for many of the activities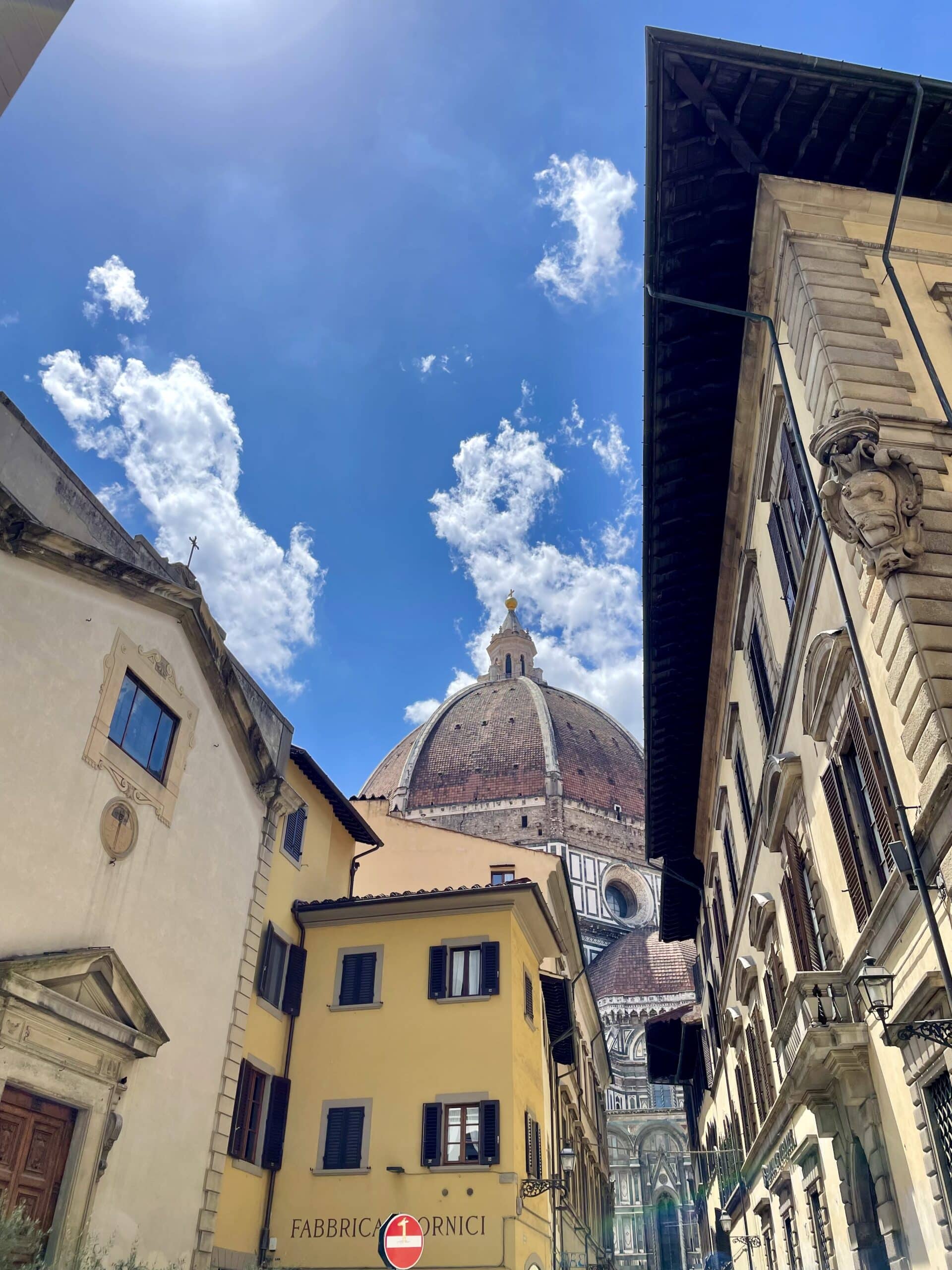 Our Florence Extension Excludes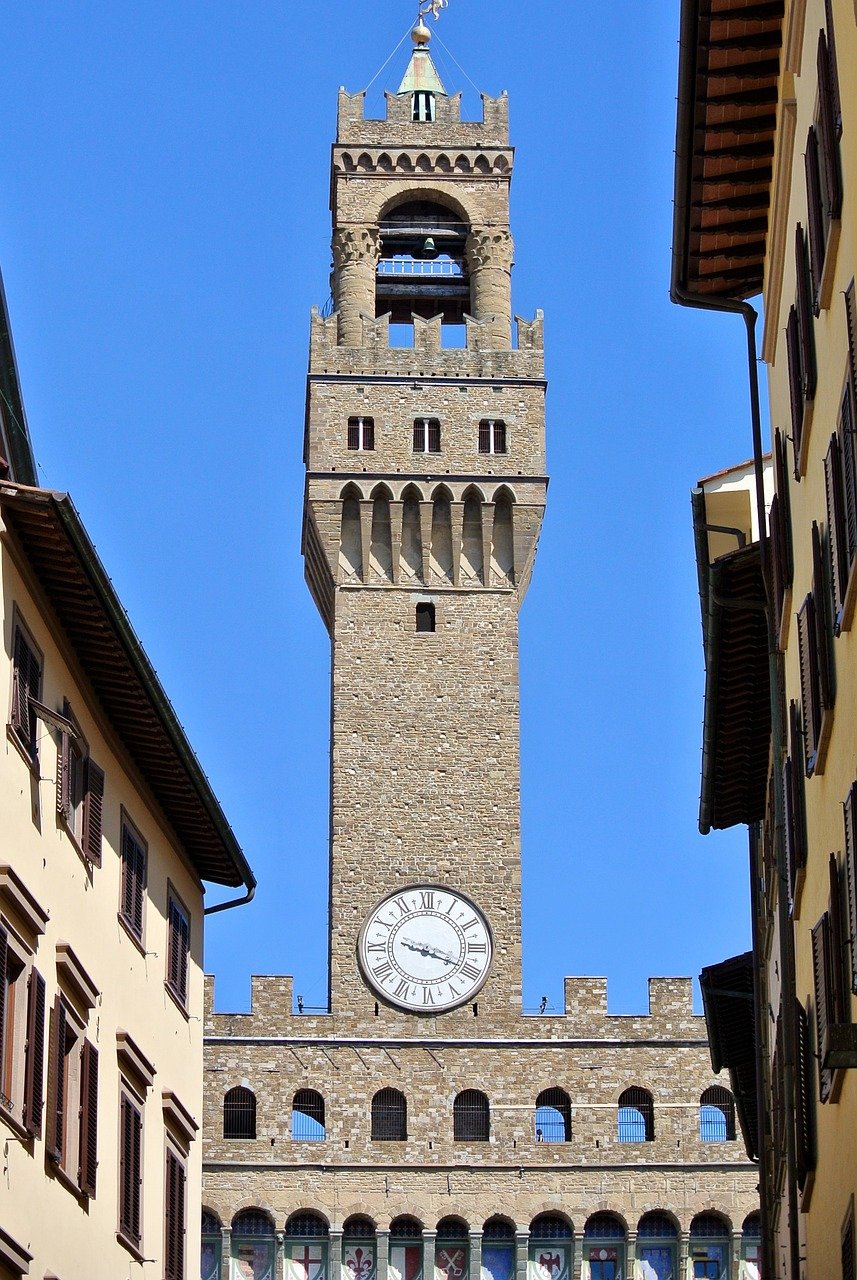 Airport transfers
Laundry or any other hotel incidental
Three lunches (meals range from $20-$35 each)
Optional tips for local guides
Personal, medical, or trip cancellation insurance
Souvenir shopping
Personal phone calls
Bottled water or extra snacks
Wine and alcoholic drinks outside of the three included dinners
Extra taxis. This is mostly a walking trip, but you may choose to take a taxi to a destination instead of walking with the group. This could range between $10-$40
Florence Extension: The cost for the four-day Florence extension is $1400 per person for a double occupancy room and $2100 for a single room. We will take a maximum of eight travelers and a minimum of four. If less than six people sign up, there will be a small group supplement of $500 per person. As of January 2023, we are at 6 people who have registered, so we do not anticipate charging the supplement.
If you sign up for a double room without having a roommate in mind, we will try to pair you up with someone. If we can't fine someone you will be automatically upgraded to a single and you will need to pay the price difference.
Now that you know about the Florence Extension, are you ready to learn more about the main trip to Tuscany?