New
Laura Davis Untangles Caring for a Parent Who Betrayed You in the Past
A beautiful in-depth interview about caring for a parent with Alzheimer's disease, with a focus on the added challenge of caretaking a parent who betrayed you in the past.
In this season 11 episode of the AlzAuthors Podcast, Laura discusses with host Marianne Sciucco mending broken relationships and the healing power of writing.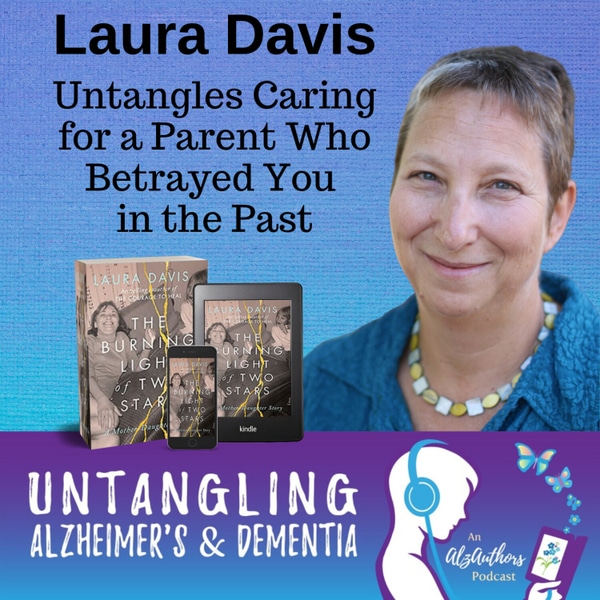 Listen Here
Unbroken: Healing Through Storytelling | The Courage to Heal with Laura Davis
"Unbroken: Healing Through Storytelling", hosted by Madeleine Black, features individuals who have all triumphed after adversity and have not just bounced back in life, but forward and are now making a difference for others.
In this podcast episode, Laura speaks to Madeleine about Laura's estrangement from her mother, her decision to reconcile with her, and how she believes we can be stronger at the broken places of our lives.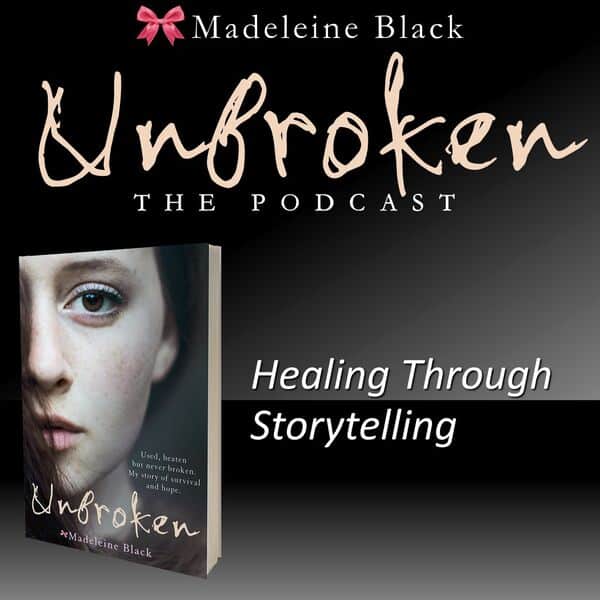 Listen Here
Creative Disruption | Taking Deep Work Online with Laura Davis
Creative Disruption podcaster Mark McGuinness focuses on hearing stories of creatives around the world who came up with a creative response to the challenges of the pandemic. In Mark's discussion with Laura, they talk about Laura's latest book, The Burning Light of Two Stars, how Laura's relationship with her mother was disrupted by Laura's writings, and how they took steps to make peace with one another. You can listen to the podcast on the Creative Disruption site or on Apple Podcasts, and/or read the transcript at the bottom of the Creative Disruption page.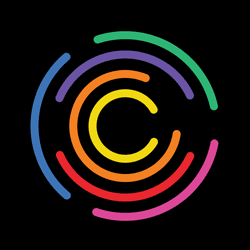 Listen Here
Persistence U with Lizbeth Podcast | Can You Forgive a Parent That You Have a Turbulent History With? Author Laura Davis Shares How She Did It, And Why It's Not For Everyone
The bumpy relationship between bestselling author Laura Davis and her mom was well-documented long before her recent memoir The Burning Light Between Two Stars was published and resulted in a long period of estrangement. Yet where some of us may have written the relationship off forever, Laura and her mother worked hard to lay a foundation of respect and forgiveness. In this podcast interview, Lizbeth Meredith discusses with Laura how this was possible.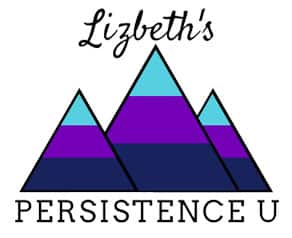 Listen Here
Alz Authors | Laura Davis Shares How She and Her Mother Recovered from an Embattled Relationship
Laura shares how her mother's dementia brought to the surface all the unresolved issues that still lay between them, some she had thought she had resolved years before.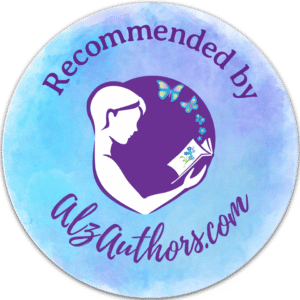 Read Here
Santa Cruz Style | Healing Words That Change Lives
Best-selling author Laura Davis shares how Santa Cruz helped her to find her voice.
Read Here
More From Laura
Elliott Bay Book Company Reading, Interview & Celebration | Laura Davis with her The Courage to Heal coauthor, Ellen Bass
Laura's first book launch event for The Burning Light of Two Stars featured a wonderful, warm, dynamic conversation with her old friend and colleague Ellen Bass at Elliott Bay Bookstore in Seattle.
Book Launch: Bookshop Santa Cruz, Laura's home bookstore | October 26, 2021
Laura got to launch her book to her hometown crowd (and some guests from out of town) live on Zoom. Hear her read at this launch event sponsored by Bookshop Santa Cruz and watch the slide show she created to introduce you to the characters in The Burning Light of Two Stars. Watch Here
San Miguel Writer's Conference and the San Miguel Literary Sala in Mexico | The Making of a Memoir: Laura Davis in Conversation with Angie Abdou
In intimate, candid conversation with fellow memoirist Angie Abdou, Laura will share her ten-year-process – challenges, dead ends, and breakthroughs – bringing this gripping and at times hilarious family story to life. The focal point of the discussion will be on craft, but Laura will also share the deeply transformative nature of writing memoir and the lessons learned as daughter, mother, sister, spouse and writer. Watch Here
Laura as the Featured Reader at The Journal of Expressive Writing Open Mic
As the featured reader at The Journal of Expressive Writing Open Mic, Laura does a dramatic reading of four selections from The Burning Light of Two Stars. She'd love to come read to your group or organization. Watch Here
New York Times | Tiny Love Stories
This Tiny Love Story is a 100-word synopsis of Laura's forthcoming memoir.
If you don't subscribe to The New York Times, and a firewall prevents you from accessing the link, you can read my Tiny Love Story, The Daughter She Needed, here. Read Here
Los Angeles Review of Books | Author Interview
In this interview with novelist, poet and essayist Elizabeth Rosner in Los Angeles Review of Books, Laura discusses many of the common dilemmas memoir writers face, including this one, which is rarely discussed:
"But there's another predicament I rarely hear authors talk about – how writing memoir alters our memories. In committing my story to the page, I massaged each scene hundreds of times, tweaking it here, tightening it there. Starting it here, no, starting it there. I emphasized some things and de-emphasized others, eliminated characters who were present in real life because they were unnecessary to the dramatic action. I truncated things or slowed them down to increase tension. In the end, The Burning Light of Two Stars isn't a story I remembered; it's a story I crafted. And because of my immersion in the evolving story, the literary version I created has supplanted my original memories. When I try to recall the past now, I recall the scenes I wrote. It makes me wonder how much I have lost."
Click the button to read more. Read Here
Portland's morning show, AM Northwest | "Book Talk."
Publisher's Weekly | Soapbox
Hard Choices: An author decides to publish another book and risk losing her family again Read Here
Writer's Digest | On the Story That Begged To Be Told
Laura was featured in Writer's Digest in a special interview. Read Here
The Only One In The Room Podcast | The Only One Who Took Care Of Her Elderly Mother After She Betrayed Her
What if you'd experienced a childhood event so traumatic that it took you twenty five years to even remember that it happened?
When author Laura Davis was twenty eight years old, she remembered that she'd been molested by her maternal grandfather.
But what would you do if when you finally worked up the courage to tell your mother, she betrayed your trust? Would you cut her out of your life forever, never speaking to her again? Or would you find a way to forgive her and take care of her during her final years? Listen Here
Scott Talks to Laura Davis | The Only One In The Room
In this follow-up episode to Laura's interview on The Only One in the Room, Scott Slaughter takes his turn interviewing Laura, focusing on the caregiving challenges of caring for an elderly parent, especially when there's been a betrayal in the past. Listen Here
Twisting the Plot Podcast | The Courage to Tell One's Story
"In 1994 Laura Davis coauthored The Courage to Heal, a global phenomenon. It is the go-to, permission giving, truth telling, and healing guide for victims of sexual abuse.
Her most recent book, The Burning Light of Two stars: A Mother Daughter Story is a prequel and a sequel to The Courage to Heal. It chronicles the estrangement, reconciliation and care-giving relationship between Laura and her mother.
And it is about so much more.
The Burning Light of Two Stars is plot twist after plot twist, as Laura and her mother evolve, change, stay the same, and rediscover each other over and over.
It's a story of forgiveness, accountability, letting go and holding on.
We couldn't put it down.
Laura Davis is a deep thinking, soul touching writer and person. She chronicles the ongoingness of life beyond trauma. Her understanding and wonderment about herself and others touched and inspired us.
Please Listen.
"The price I paid to keep my mother out, at first with withdrawal, later with an armed fortress, and finally, with the polite rules of détente, was love. The pure, unfettered love I longed for. The pure, unfettered love she craved."" Listen Here
Magnificent Midlife | Mothers, Daughters, Estrangement and Healing
One of my very favorite podcasts was just released. I was a guest on Rachel Lankester's show, Magnificent Midlife, and she is just a brilliant interviewer. I got to listen to the finished show last night as I was making dinner and the two of us had a lively, wonderful conversation. I highly recommend you take a listen-I love how relaxed and easy the two of us are together. That's the secret of a good interview after all-it should sound like an intimate conversation that everyone else gets to listen in on.
And now you can, too! Turn it on when you're making dinner-or doing errands-or taking the dog for a walk. Let me know what you think! Listen Here