A highlight of this experience is time shared with your new community of writers. Whether you walk in the vineyards or participate in our daily yoga class, you'll have the chance to relax, rejuvenate and share with others. Here are some of the wonderful opportunities we've created for you.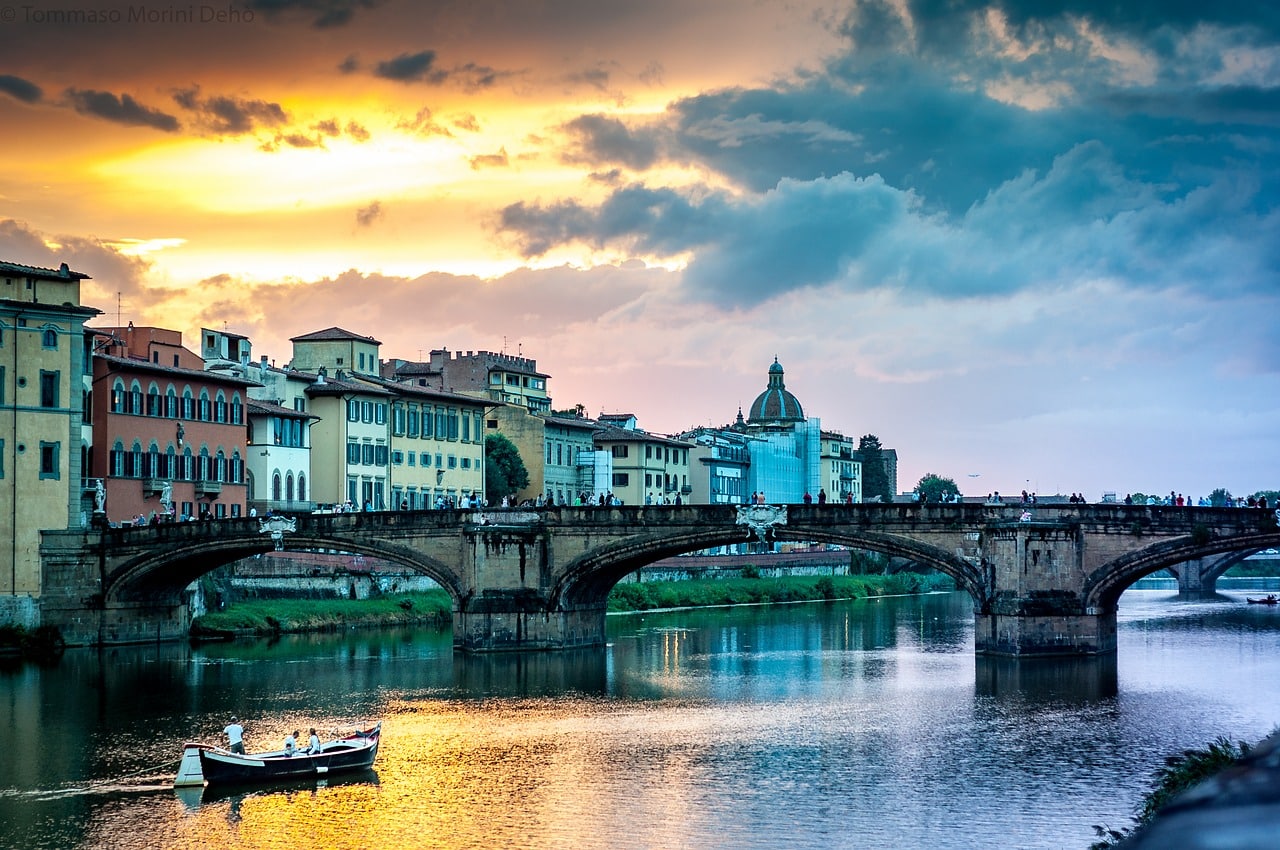 Day 1: Tuesday, May 23 - Meet and Travel to Our Beautiful Villa
Meet in Florence and shuttle to the Villa. You will meet us at our rendezvous point in Florence and be transported by private shuttle to our Villa, a fifteenth century estate with a Gothic-style manor house, olive groves and vineyard. Check-in to the Villa and unpack before a welcome orientation and aperitif, followed by a sumptuous welcome dinner.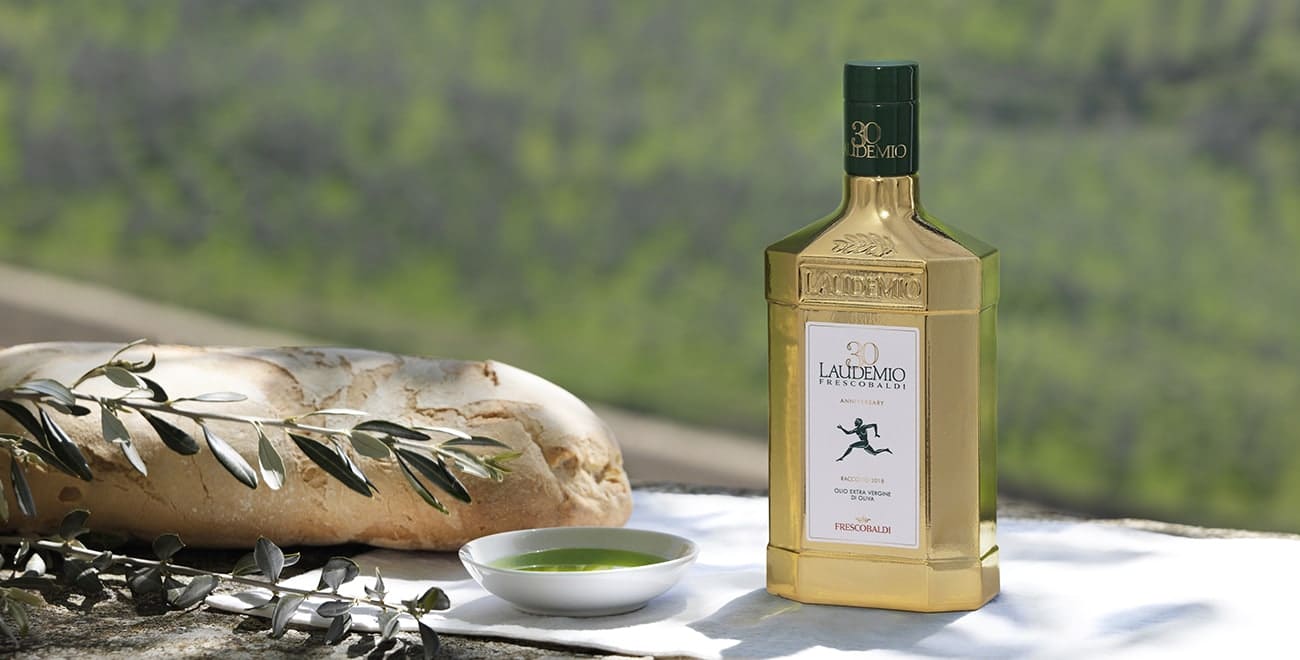 Day 2: Wednesday, May 24 - Discover the Secrets of the World's Best Olive Oil
Today you'll settle into the beautiful Tuscan countryside. After early morning yoga with Karyn and breakfast, we'll have our first writing circle, followed by lunch. After lunch, the first part of the afternoon will be free to rest and explore your surroundings. Before dinner, our villa host will take us on a guided tour of the estate.
Our Villa happens to be the birthplace of an exquisite category of olive oil - known as "Laudemio." Olives are sustainably and organically grown and its oil has the most rigorous certification for olive oil production in Italy. Only 10 families in the whole country have been honored with this label to date. During our first full day at the Villa, we will learn the hidden secrets and gain inside knowledge on making one of the purest and most prestigious olive oils in the world.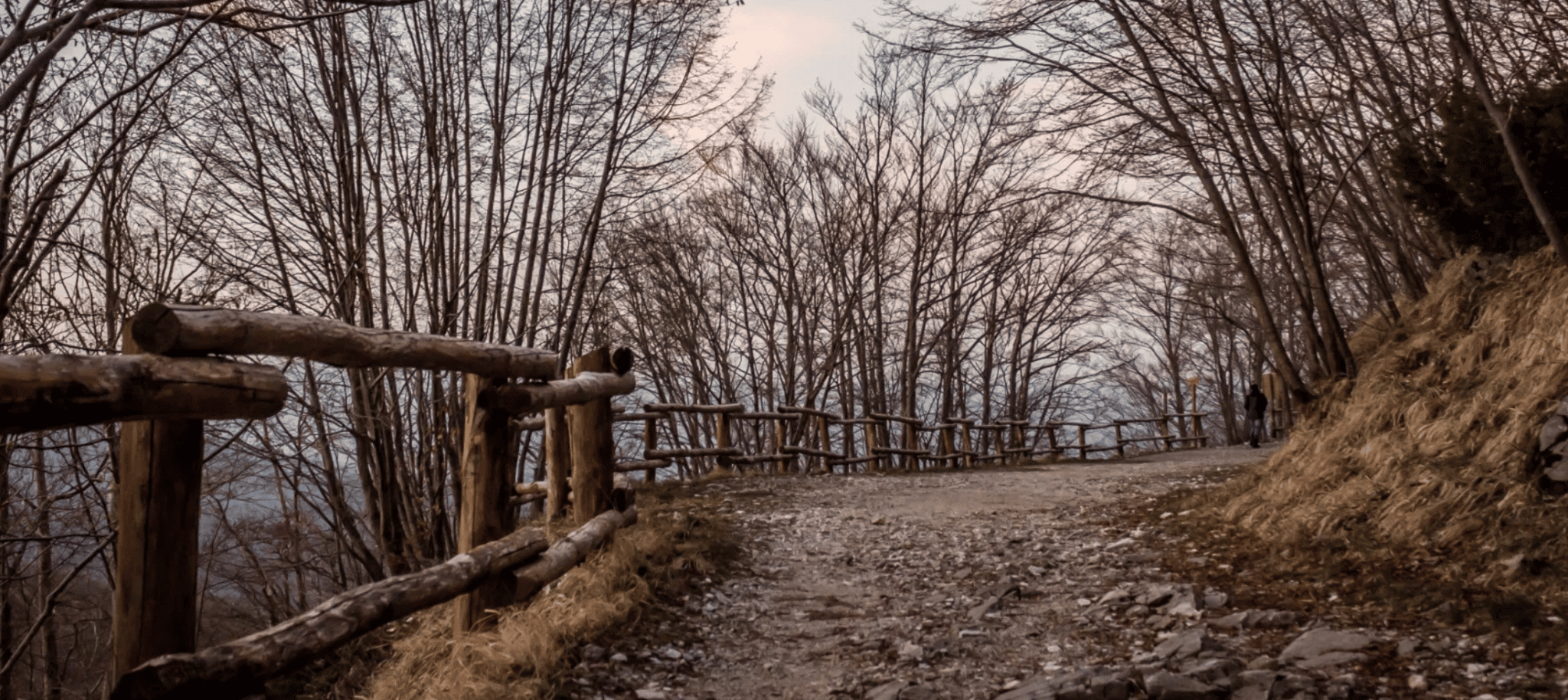 Day 3: Thursday, May 25 - Truffle Hunting and Multi-Course Lunch
After our early morning yoga with Karyn and breakfast, we will depart on an all-day excursion to the Tuscan hills in the picturesque town of Montespertoli for a unique truffle hunting experience. We will join an expert truffle hunter and his dogs through a quintessential Tuscan forest. During the hunt, our guide will tell us about the traditions, history, and legends of this precious Tuber. We will also enjoy a multi-course truffle tasting lunch. We will return to the Villa for a late-afternoon writing class and another spacious, delectable, traditional Tuscan meal in the evening.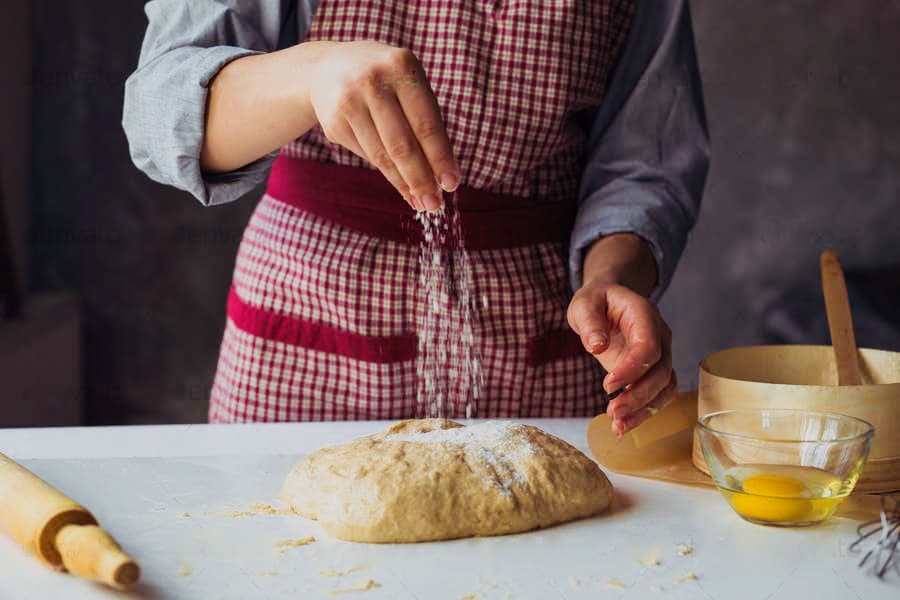 Day 4: Friday, May 26 - Learn the Benefits of the Traditional Italian Lifestyle
After early morning yoga with Karyn and breakfast, we'll have another writing circle with Laura, followed by lunch and a siesta.
In the late afternoon, we will join our local expert and host, Graseilah Coolidge, for a discussion on culture and well-being. She will share insights gained from her 20 years of experience traveling throughout Italy. After all, we all could learn a few lessons from the traditional Italian lifestyle. Italians eat pasta, drink coffee, eat gelato, and still manage to have one of the highest concentrations of healthy centenarians in the world! We will gather afterwards for another world-class Tuscan feast.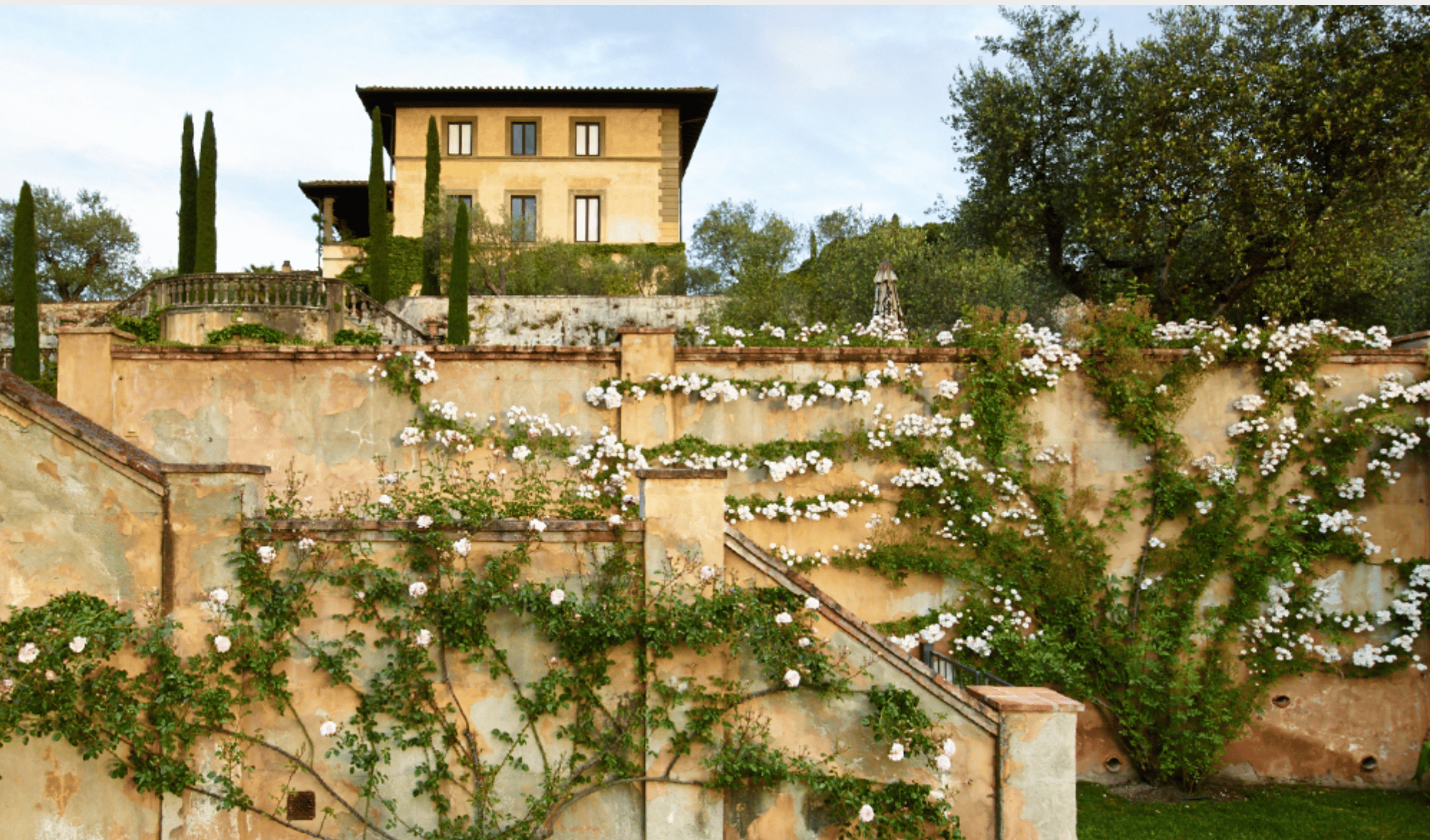 Day 5: Saturday, May 27 - Tour and Wine Tasting at Rock-and-Roll Icon Sting's Gorgeous Villa
Early morning yoga with Karyn, breakfast overlooking the gardens of the Villa, and a mid-morning writing workshop with Laura.
After lunch, we will drive to the villa belonging to the world-famous, rock-and-roll icon, Sting. Villa Il Palagio perches elegantly at the top of a long steep drive, overlooking the distant Tuscan hills and the undulating countryside. The estate extends to some 865 acres, much of the land given over to forest, incorporating beautiful lakes. We will taste the wine produced on the property and explore the beautiful surroundings. That evening, we will return to our Villa to enjoy another delicious, leisurely dinner.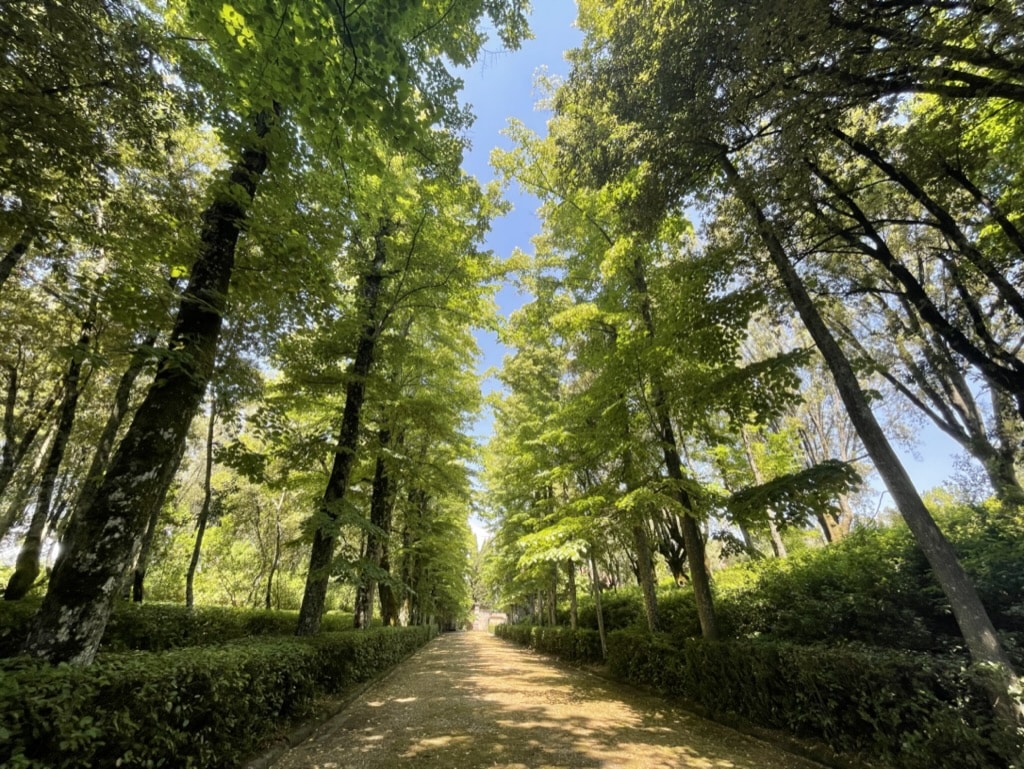 Day 6: Sunday, May 28 - Exclusive Historical Tour of Our Villa
A day of writing, yoga, and rest at the Villa. In the late afternoon, we will tour the grounds and learn more of the history of this remarkable place.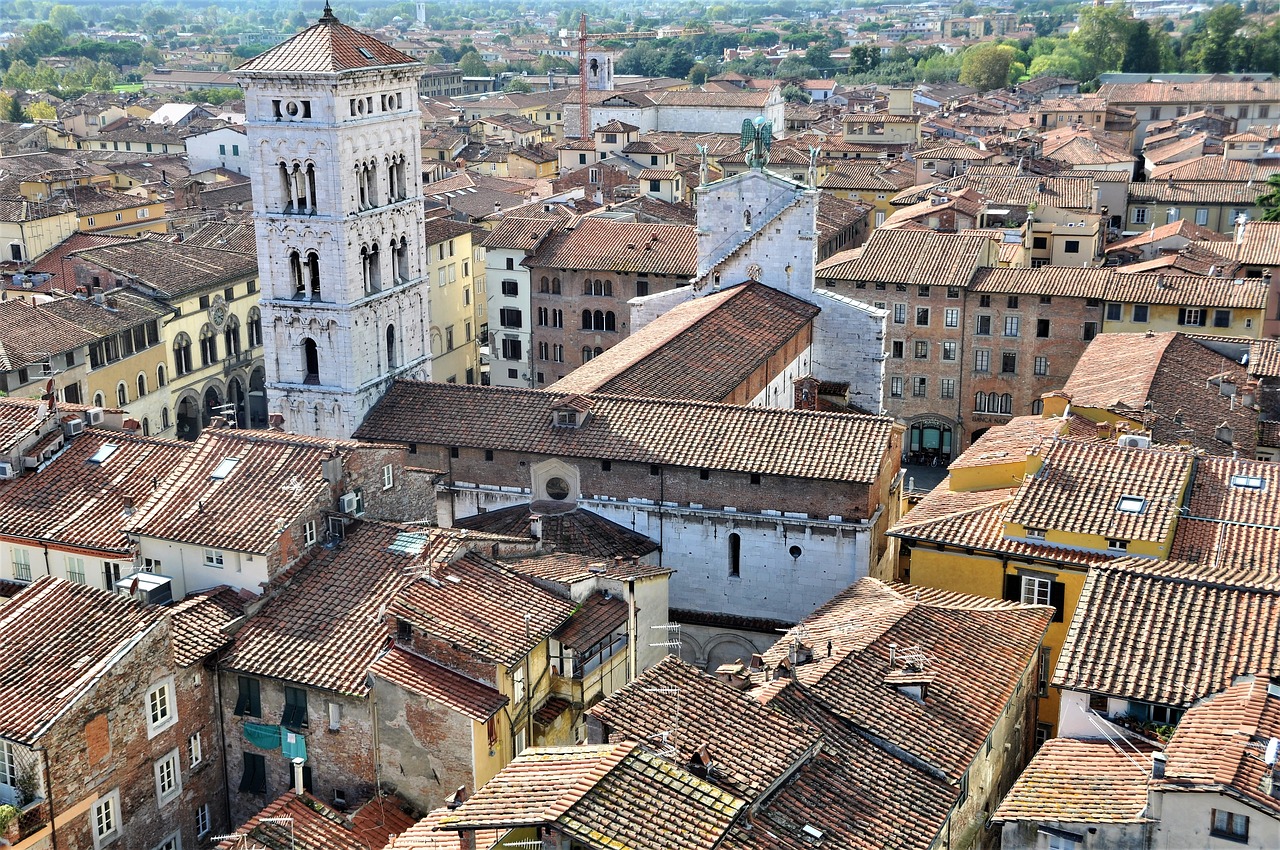 Day 7: Monday, May 29 - All-Day Excursion Walled City of Lucca
After early morning yoga and breakfast, we will travel by bus to spend the day in the Tuscan city of Lucca, known for the well-preserved Renaissance walls that encircle its historic city center and cobblestone streets. Broad, tree-lined pathways along the tops of these massive 16th- and 17th-century ramparts are popular for strolling and cycling. You will be free to walk on your own and/or join a tour guide to learn about the history and architecture of the town. There will also be ample time to rent a bike, shop, go out for lunch, and move freely on your own.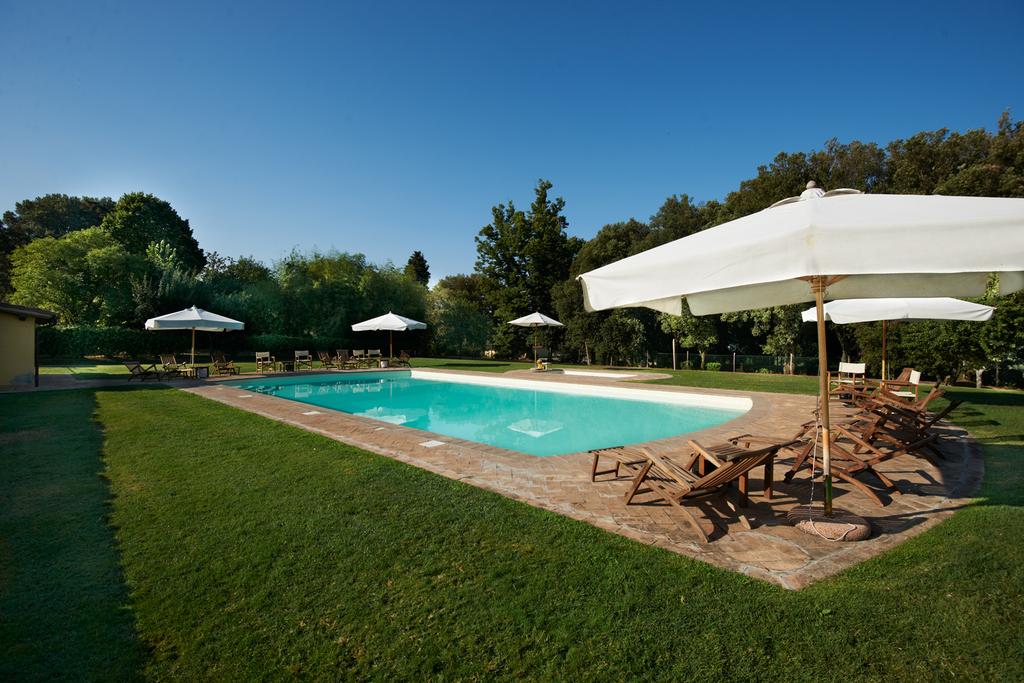 Day 8: Tuesday, May 30 - Freedom to Wander, Write & Relax
Morning yoga with Karyn, breakfast overlooking the gardens of the Villa, and a mid-morning writing workshop with Laura, followed by lunch, a siesta and relaxation.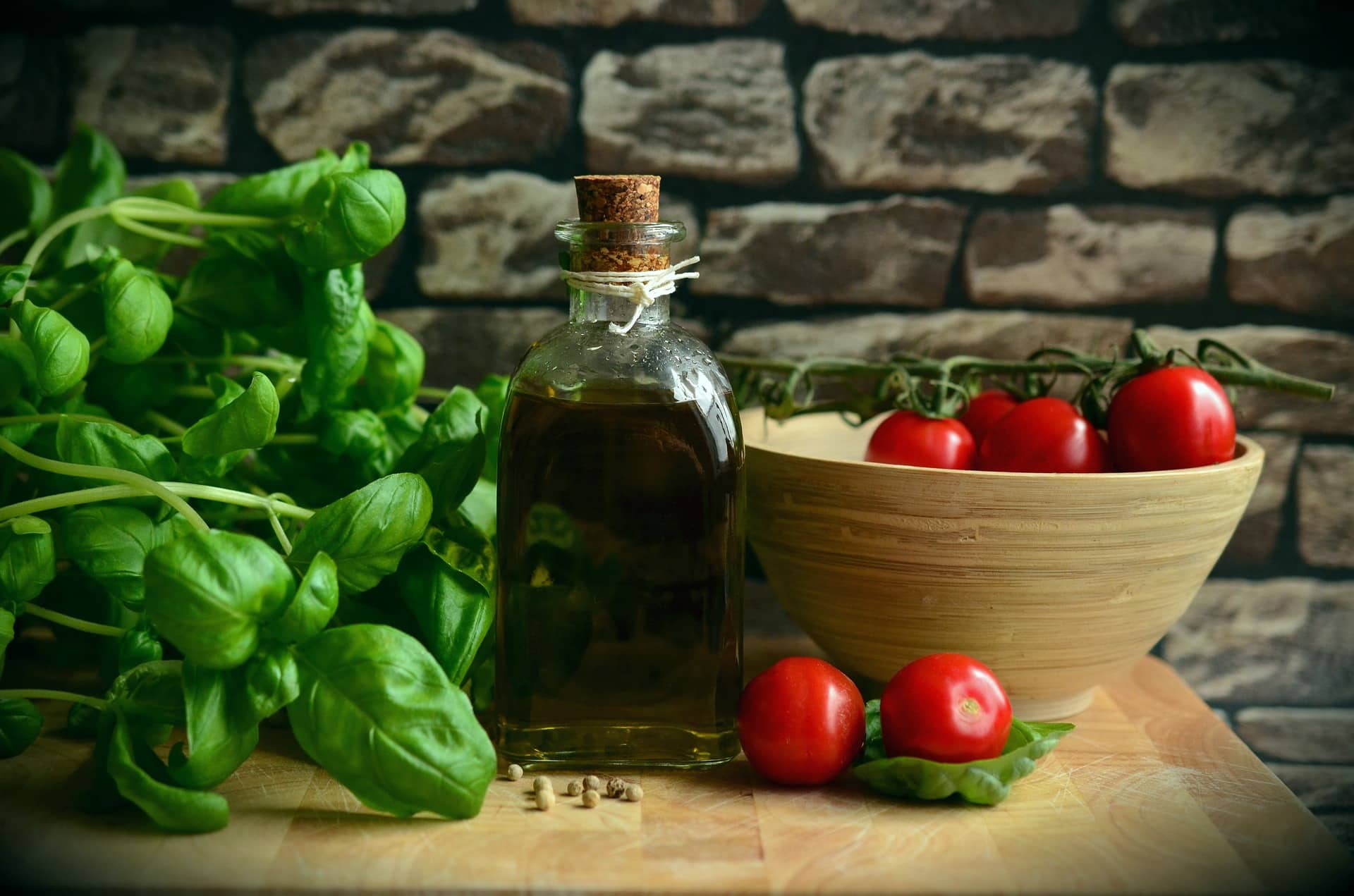 Day 9: Wednesday, May 31 - Secrets of Tuscan Cuisine
Morning yoga with Karyn, breakfast overlooking the gardens of the Villa, and our final mid-morning writing workshop with Laura, followed by lunch, a siesta, and relaxation.
Our last supper will be a joined effort and interactive experience! We will join celebrity Chef Marianto Cook to learn and enjoy making traditional Tuscan dishes that centenarians of this land have enjoyed for generations. Followed by a dining experience to be remembered.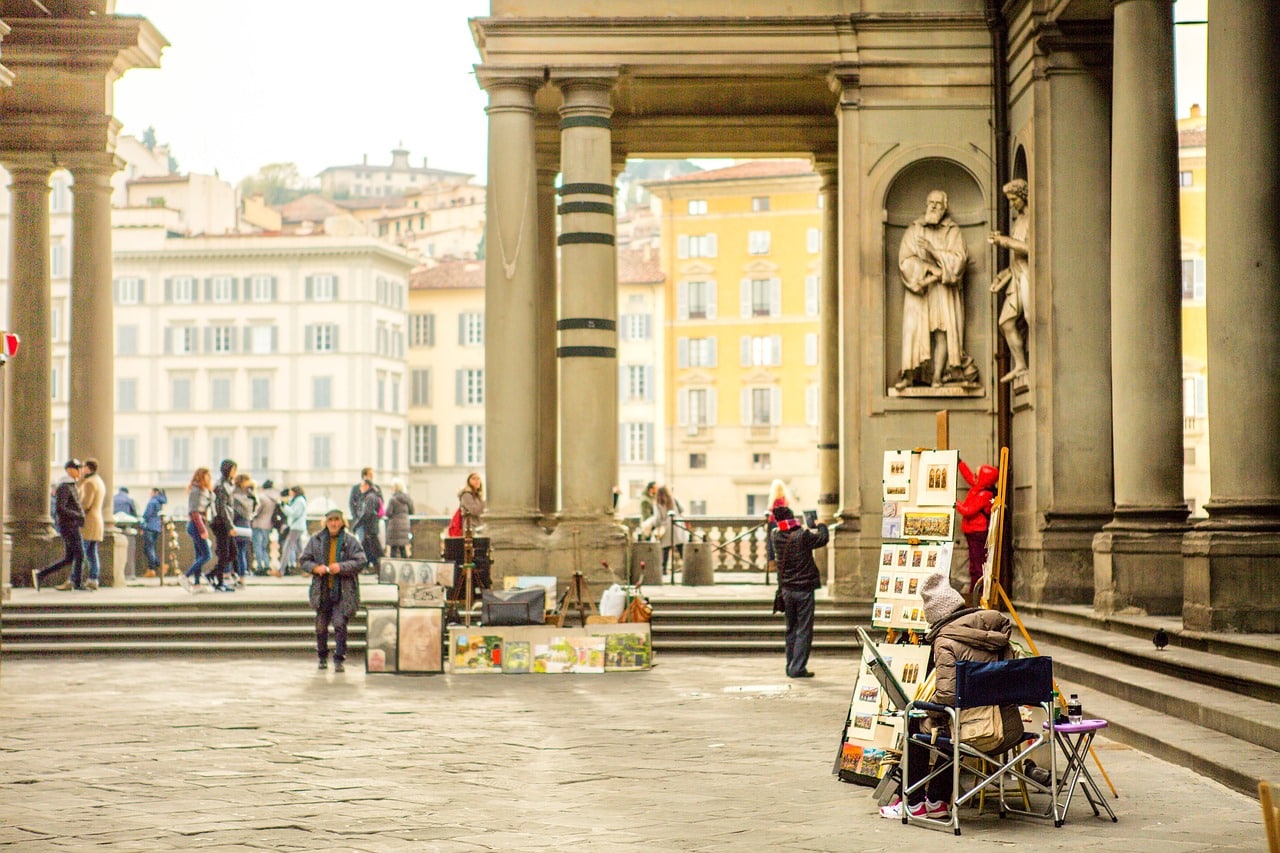 Day 10: Thursday, June 1 - Goodbyes and Travel Onward
Final All-Group Circle. Check-out after lunch. We plan to leave the Villa shortly after lunch and be back in Florence by dinnertime on June 1, 2023 (depending on traffic). We recommend that you stay in Florence for at least one last night after the retreat.
At the end of your 10 days in Tuscany, you will return home deeply connected to yourself, your voice, your body, and a remarkable new community of friends. You will leave, as most visitors do, pledging to come back, full of love for a land and people certain to touch your heart with beauty.
An optional exploration of the art, culture and wonders of Florence—both famous, hidden, and to be discovered—is available for those who wish to extend their stay and explore the Renaissance capital of the world. We've developed a wonderful varied itinerary—including classic sights, less known treasures, and an exclusive private palace tour. You'll also have down time to shop, wander, and explore the city on your own. We hope you're join us for this intimate, varied tour that will take you far beyond the typical tourist package. We will take a maximum of 8 travelers on this extension to Florence and a minimum of 4.
See the travel section for details on when to schedule flights to and from Italy.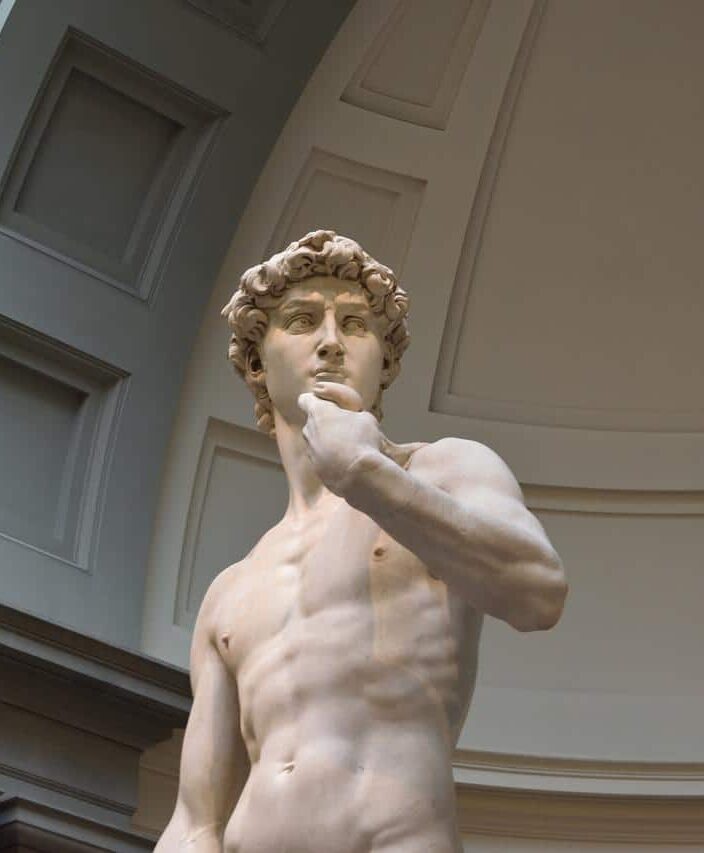 Florence Extension: Day 1 - Friday, June 2 - Learn about Florentine World-Renowned Art, Culture, and Lifestyle
The first day of our tour begins on June 2nd. We will have breakfast at our hotel and head out and around the corner to Galleria dell'Accademia. The "Accademia" (for short) is without a doubt most famous for its sculptures by the great Renaissance artist, Michelangelo. The magnificent original statue of David is what first draws most of the hundreds of thousands of visitors the museum welcomes every year. After feasting our eyes in history, we will meander and visit artisanal workshops and join an artist demonstration.
We will be free by early afternoon so you can have lunch on our own, continue walking to nearby shops, or enjoy siesta time.
Late afternoon we will meet for tea and a private tour of the Palazzo Budini Gattai Gardens. The palace is an aristocratic residence dating from the 16th century and designed by Ammanati, an architect who studied with Michelangelo. The Budini Gattai family, who still owns this historical property, has kept its elegance intact over the centuries. It is today a coveted location for prestigious events, like fashion shows, weddings, and photoshoots.
That evening, we will enjoy a delicious 3-course meal together at a local Florentine restaurant.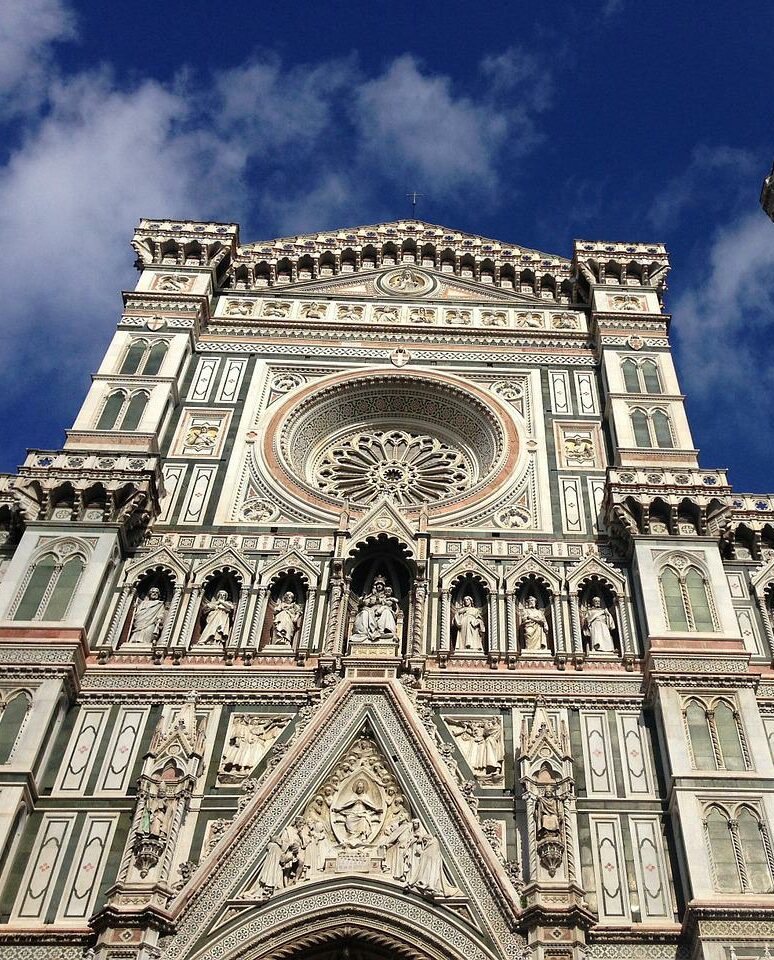 Florence Extension: Day 2 - Friday, June 3 - Stroll Renaissance Gardens and Immerse Yourself in Florentine History
After breakfast at our hotel, we will walk towards the other side of the Arno (Florence main waterway), for a morning tour of the majestic Boboli Gardens. Originally designed for the Medici, it represents one of the first and most important examples of the Italian Renaissance garden, which later served as inspiration for many European courts.
After a quiet stroll through the lush gardens, we will visit the famous Duomo—a defining element of the city's history, geography, landscape, and identity. No matter where you walk in Florence, chances are that you will spot its magnificent presence. The building took 170 years to complete. Once inside, your eyes will inevitably be drawn upwards to that soaring painted dome and stunning stained-glass windows by such masters as Donatello. We will also get to visit the crypt, where Brunelleschi's tomb lies.
We will once again be free to enjoy lunch on our own and continue to wander the city. In the late afternoon, we will meet for delicious artisanal gelato and join our tour guide for a walking exploration of Florence's main exterior landmarks.
That evening, we will enjoy yet another delicious 3-course meal together at a local restaurant.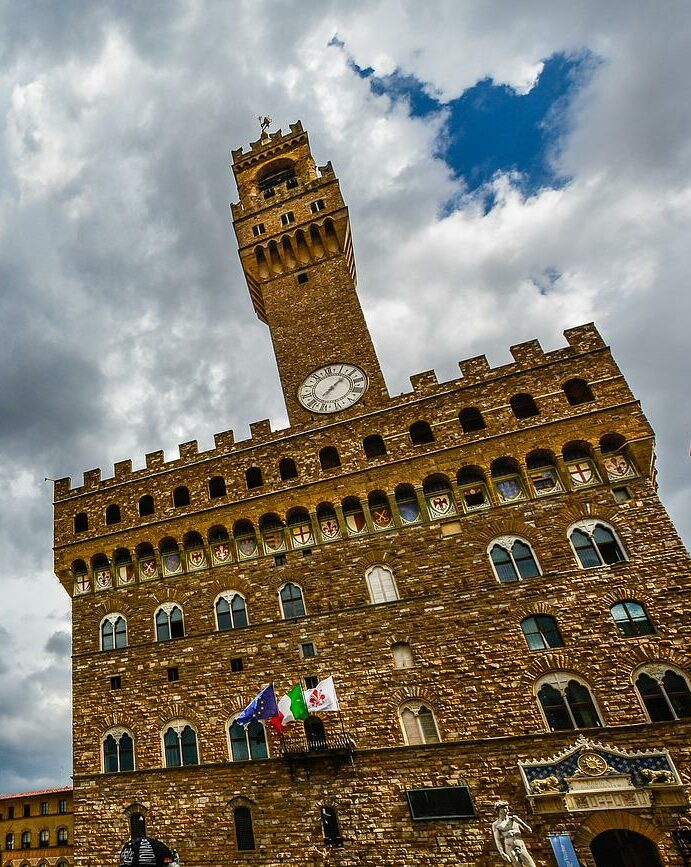 Florence Extension: Day 3 - Sunday, June 4 - Visit a Famous Castle, Discover a Hidden Church, and Hike to the Highest Point for the Most Breathtaking Views of the City
After breakfast at our hotel, we will join a guided tour of Palazzo Vecchio. Built in 1314, it is the most important historic government building in Florence, having been the seat of the Signoria of the Florentine Republic in the 14th century and then the government center of the Medici grand dukes of Tuscany.
Later, we will be free to continue to wander the city on our own or find a new place for lunch.
In the afternoon, we will meet for an unforgettable sunset hike to the Church of Abbazia di San Miniato al Monte, the best vantage point to see the city from above. We will slowly make our way down for an aperitivo at Piazzale Michelangelo, where we will enjoy breathtaking views of the entire city. We will end this experience with dinner at a new local restaurant.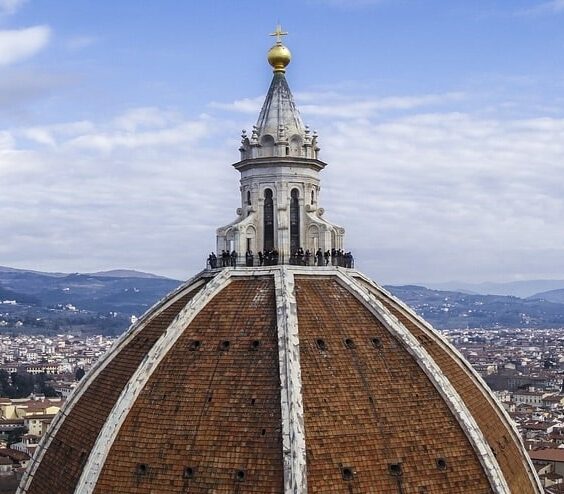 Florence Extension: Day 4 - Monday, June 5 -Travel Onward
Say goodbye to Florence and to your fellow travelers. You will fly home or continue to a new destination on your own anytime on this day.
Depending on your travel itinerary, you may choose to enjoy one last breakfast at our hotel, then pack, and check-out.
Hotel check-out time is typically 11am. They will be able to hold your bags at the lobby if needed.
Note: All activities on this tour are subject to change. There may be unique opportunities we can take advantage of in the moment. Participating in one of these opportunities may preclude doing something that's already on the itinerary or change the sequence of activities. Weather may also cause changes to our itinerary. In case any activity must be canceled, another similar activity will be substituted if possible. There will be no refunds for any activities that participants do not attend. Anyone who leaves the tour itinerary at any time FOR ANY REASON will be responsible for their own costs and safety.
Want to learn more about what you can expect on this journey?