Brenda and Karyn and I, and the phenomenal staff at Sach'a Munay, spent the entire day on last minute preparations for our guests who arrive tomorrow.
We've gone over room assignments, menu plans, and the arrangements needed for each day of our itinerary. We've tweaked here and tweaked there. I watched the writing room come into being before my eyes. The malloka that will be our yoga room has been swept and mopped. The yoga props have been stacked in neat piles. Each bedroom has been cleaned and refreshed.
This is a remarkable center and we are being blessed by incredible Peruvian hospitality and generosity. Gonzalo and Isidora, the managers have gone over our every need. Sadith, the facilities manager, who wears awesome black boots and a welcome smile has come by countless times asking if there is anything else she or her staff can do. They are exceptional hosts.
I wanted to share some photos of everything in readiness. Be sure to read the captions, too.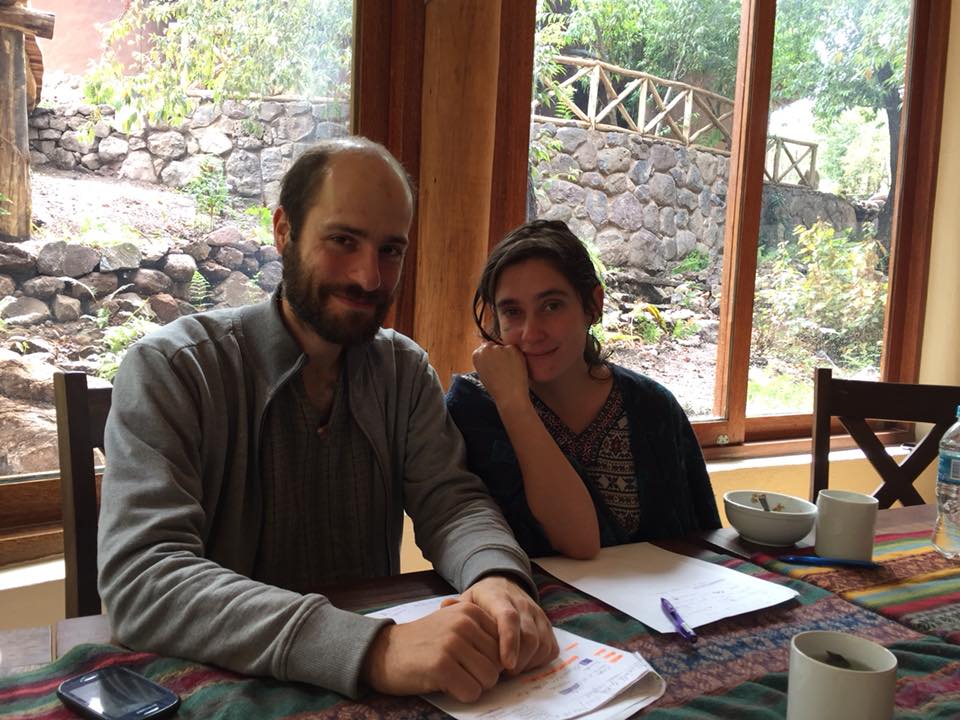 Gonzalo and Isidora who patiently sat through our long meeting this morning so they could take off for their well-deserved day off.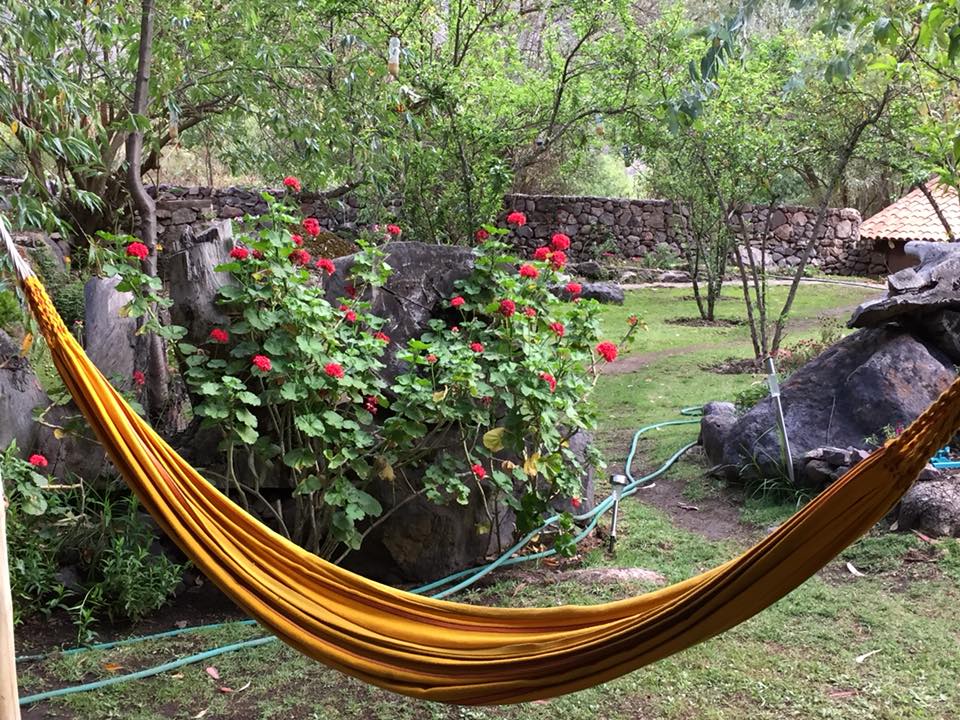 One of several hammocks, today damp from rain. It's been alternately sunny and then a little rainy and then sunny and then cloudy and then drizzly and then sunny in an endless cycle ever since we arrived. It's not the kind of rain that stops you from doing anything. It's refreshing rain. It seems like Peru in October is like Boston all the time: if you don't like the weather, just wait 15 minutes and it will change.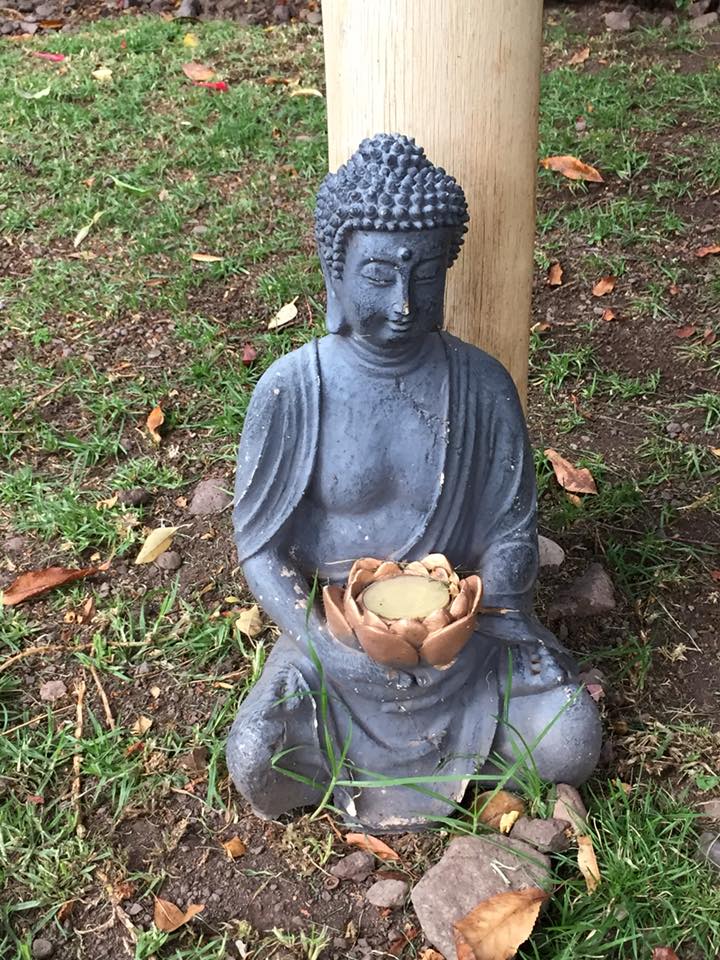 Blessings.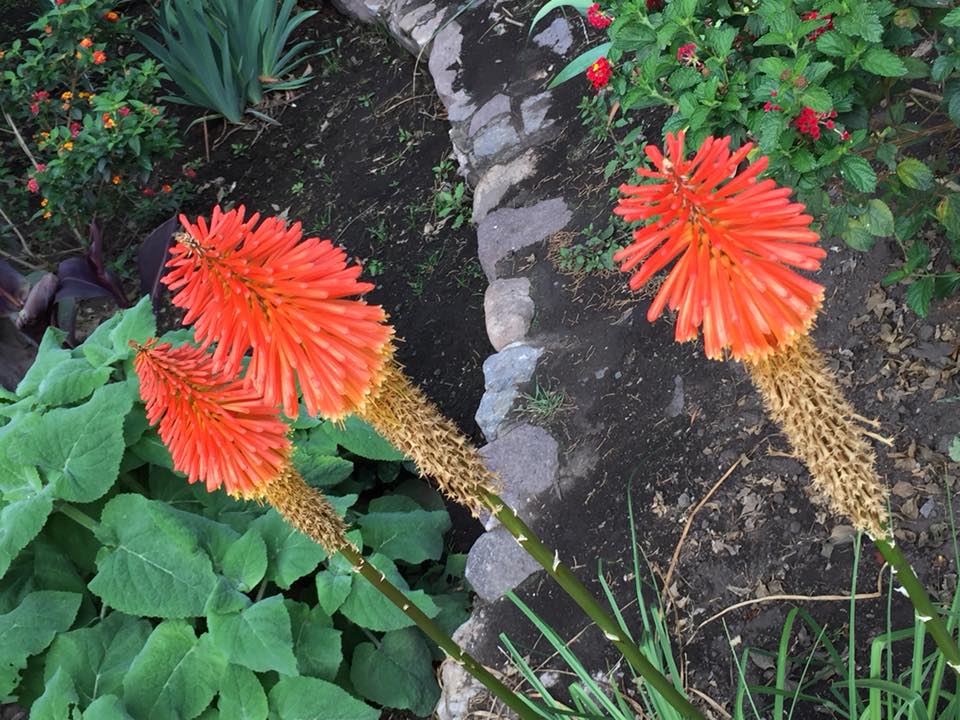 Flowers are blooming everywhere.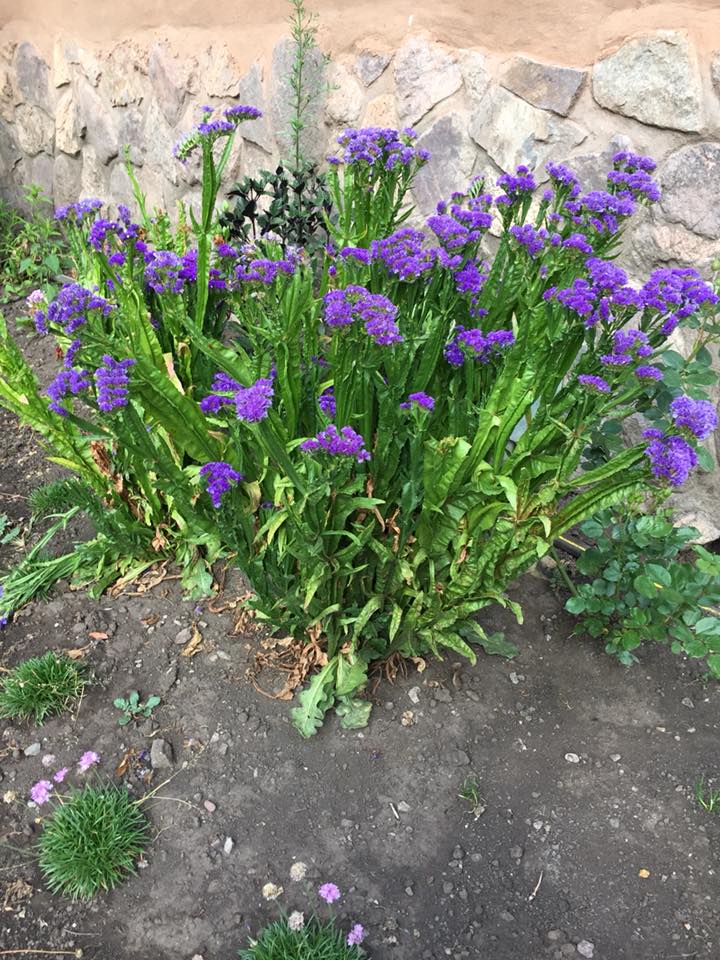 More flowers.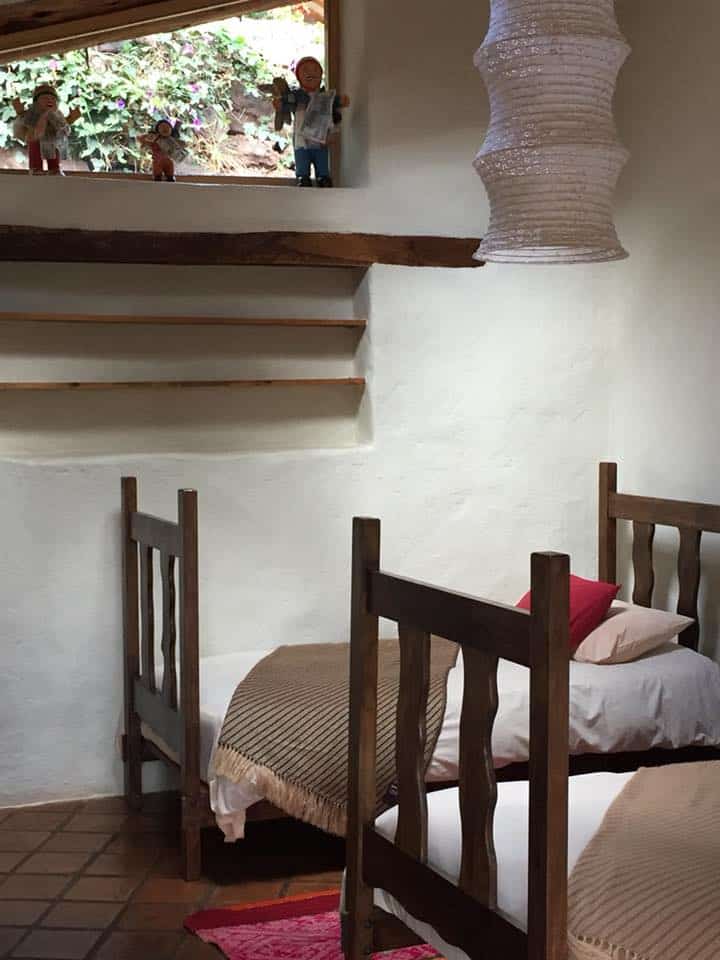 Ready for guests.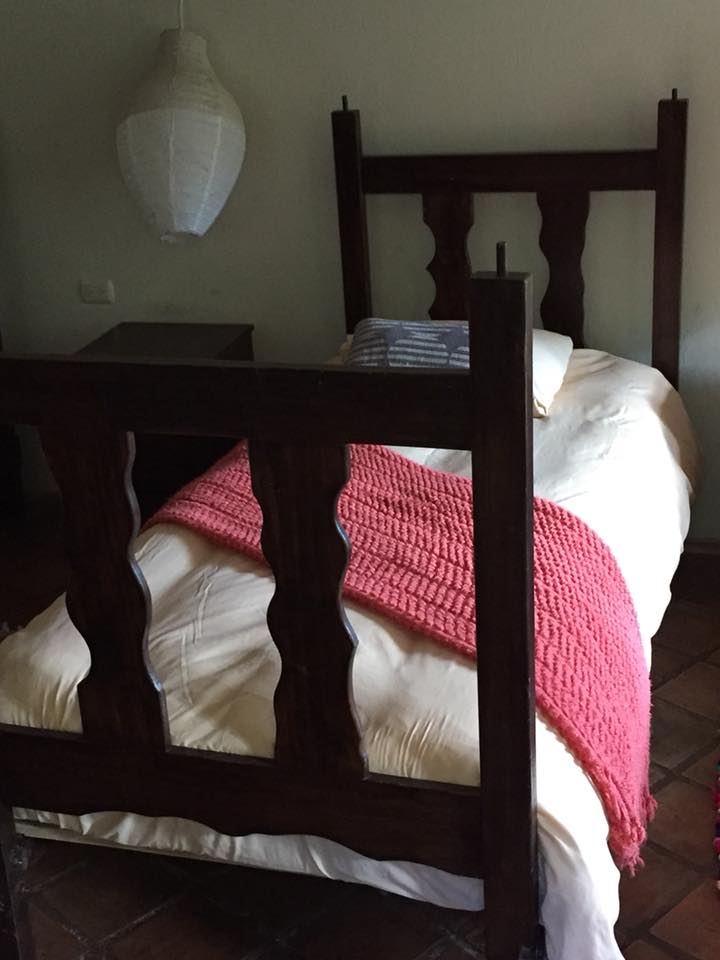 Looks inviting.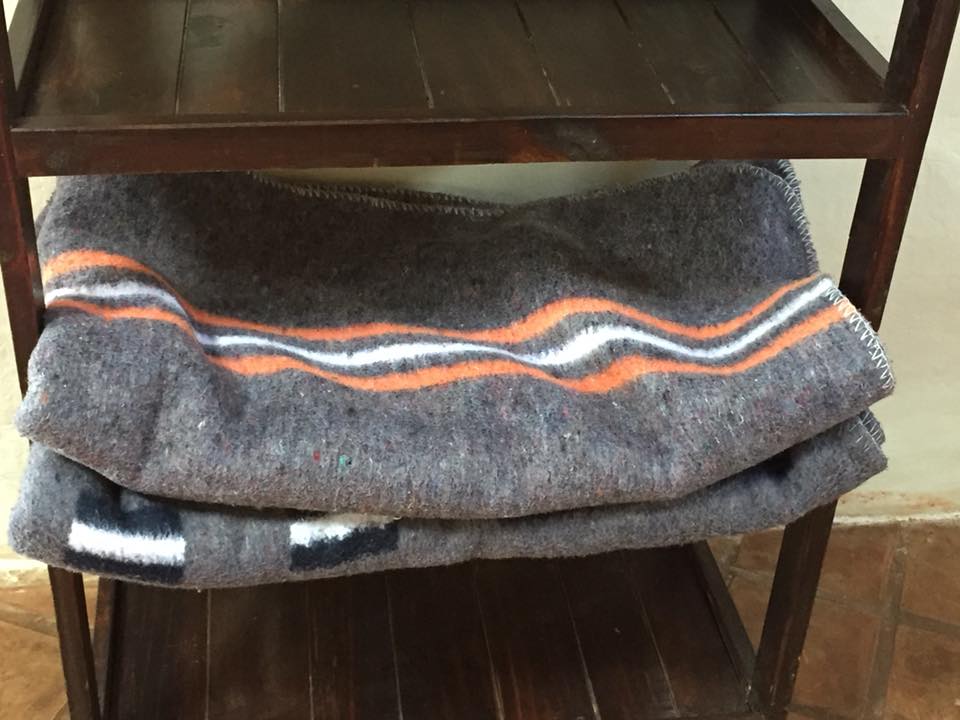 Extra warm Peruvian blankets. There is no central heating here. It's warm clothes and blankets.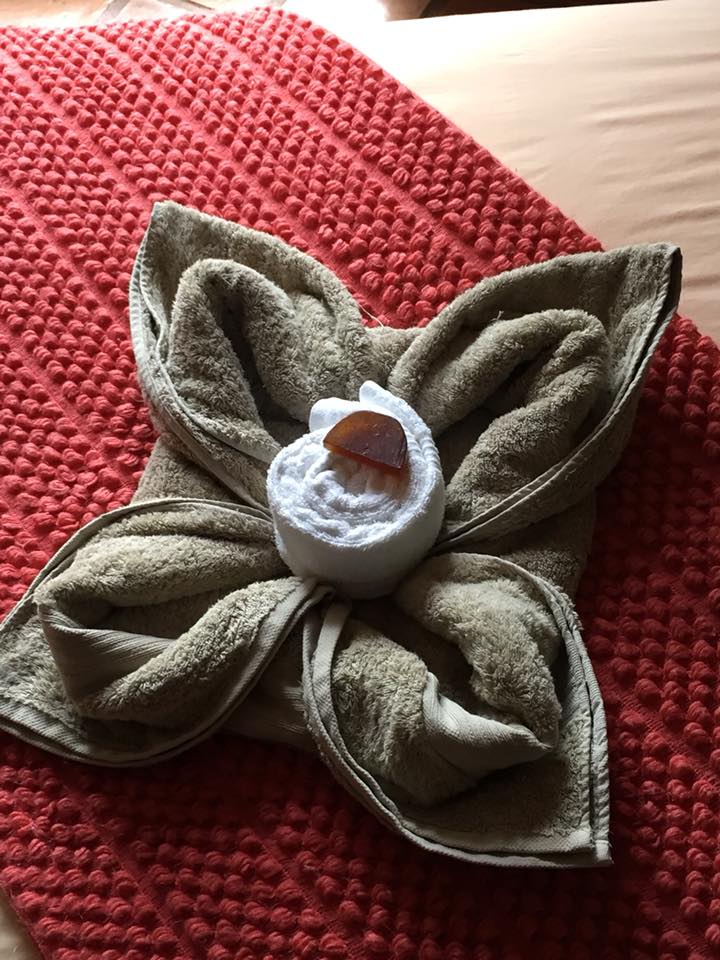 A lovely display by a creative soul.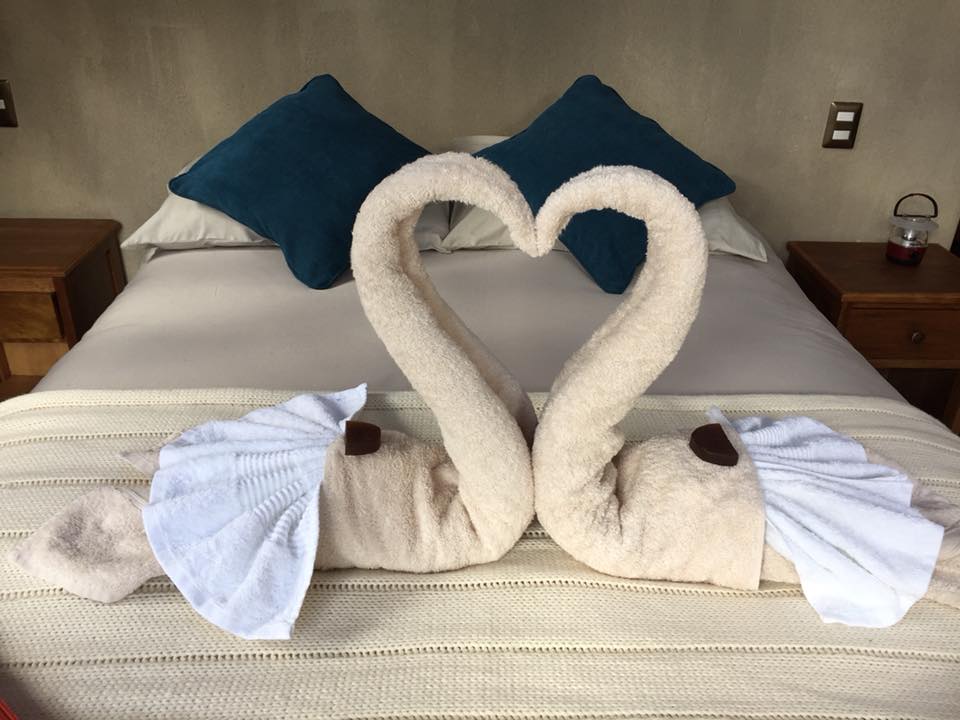 And how about this for a way to get your towels?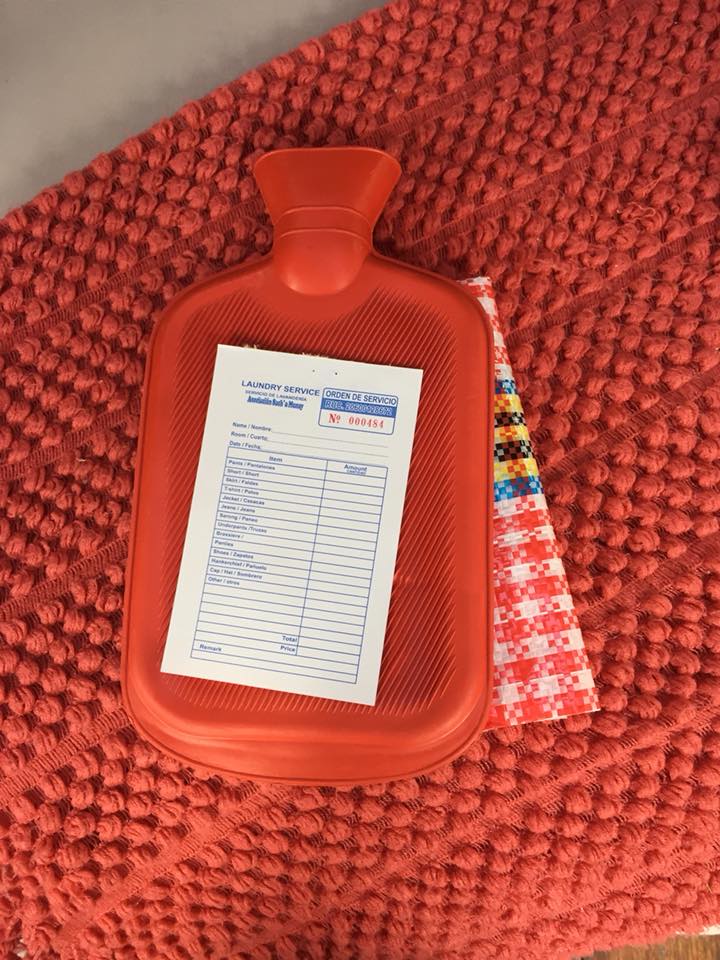 Everyone gets a hot water bottle and a laundry bag.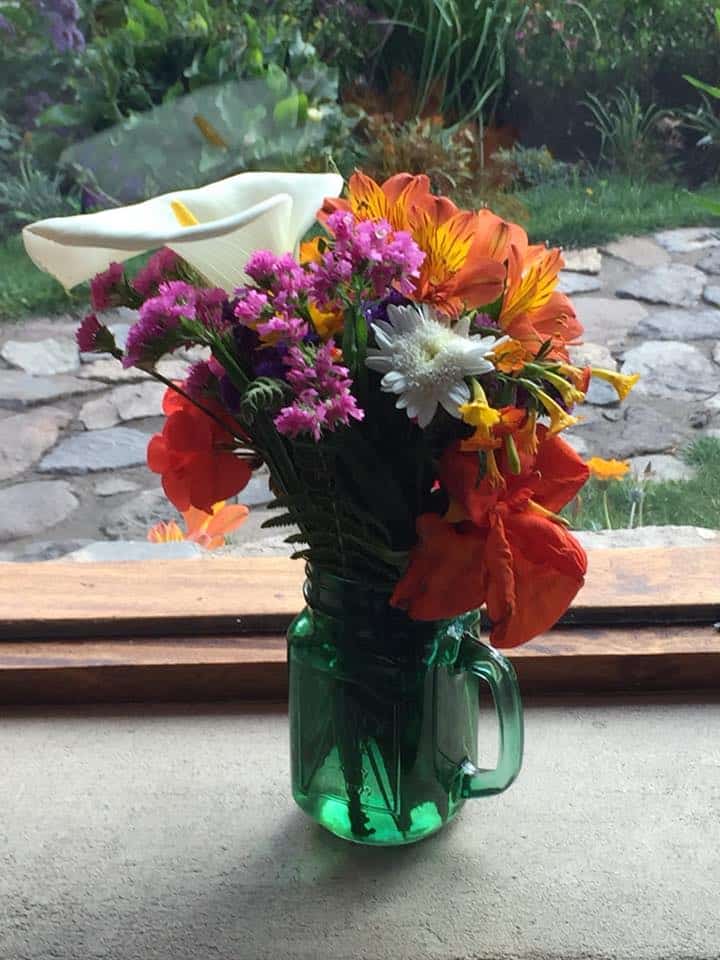 Fresh.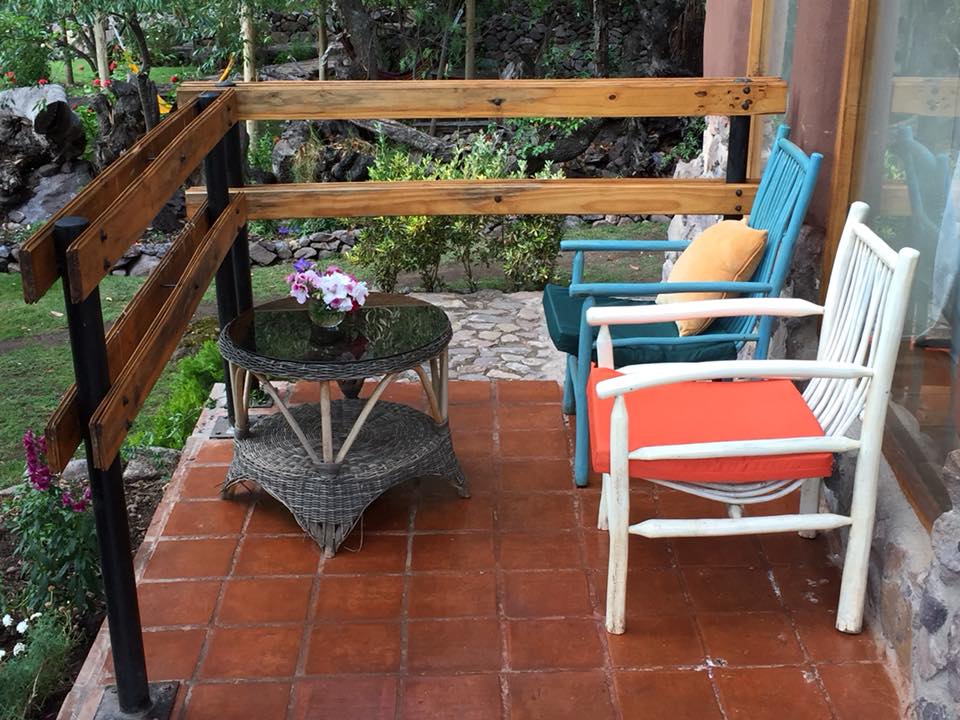 A sweet place to sit.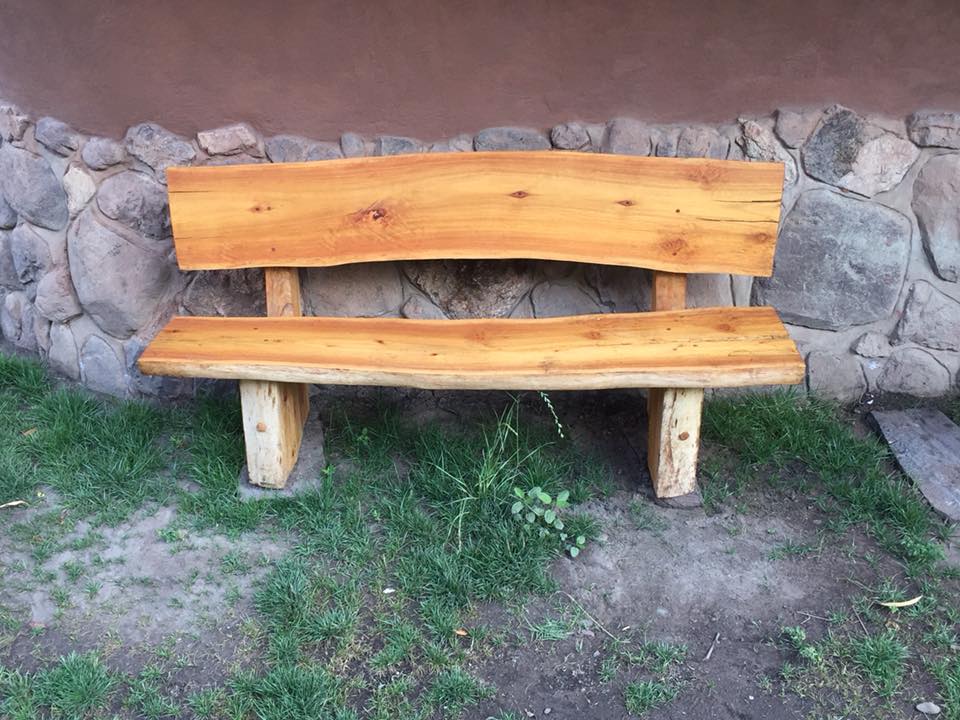 And another…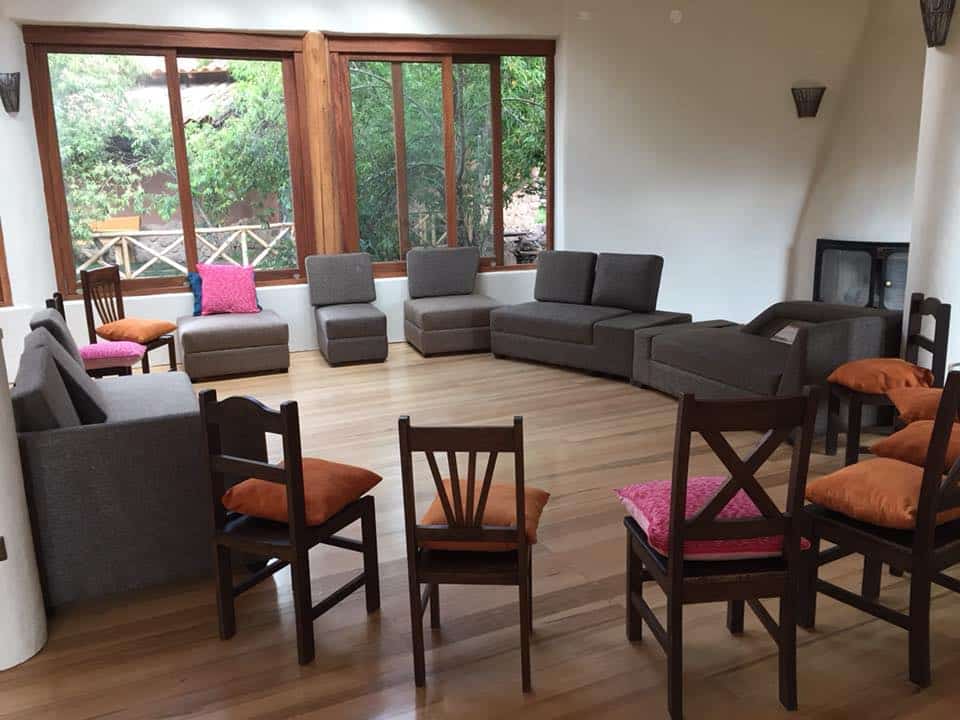 Our writing room.
A table for those who don't like writing on their laps.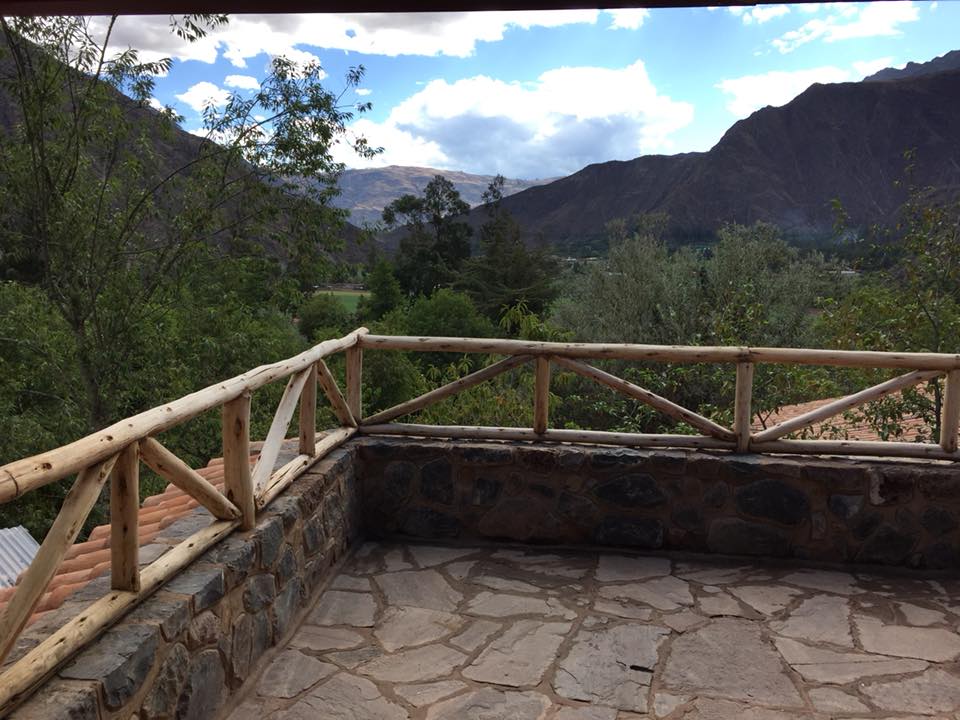 The view from our writing room!
The malloka, the yoga space.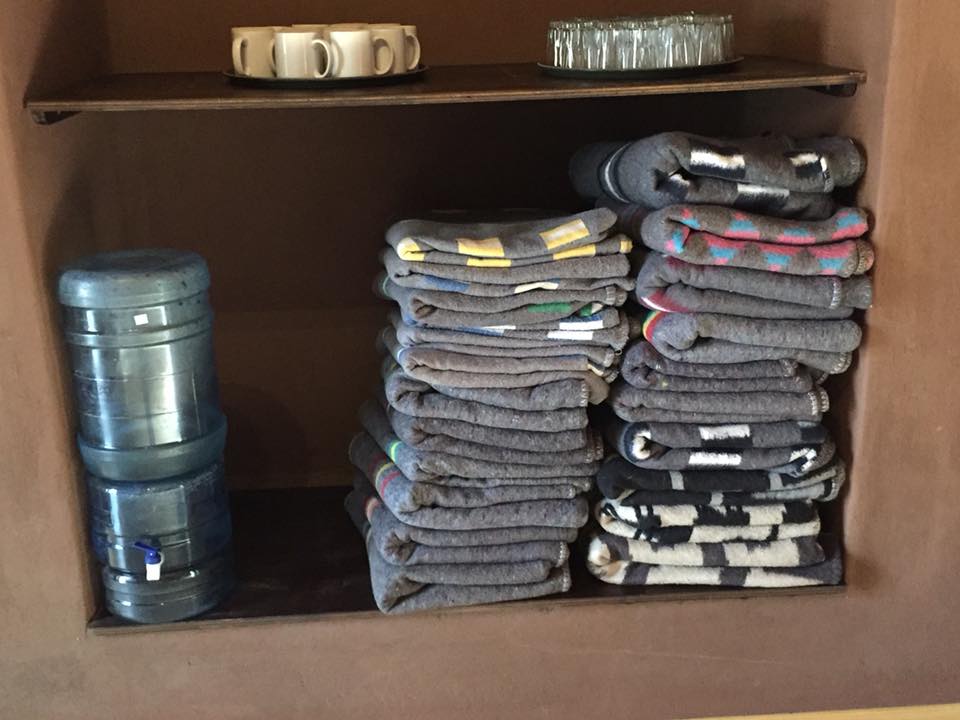 All the yoga blankets are ready.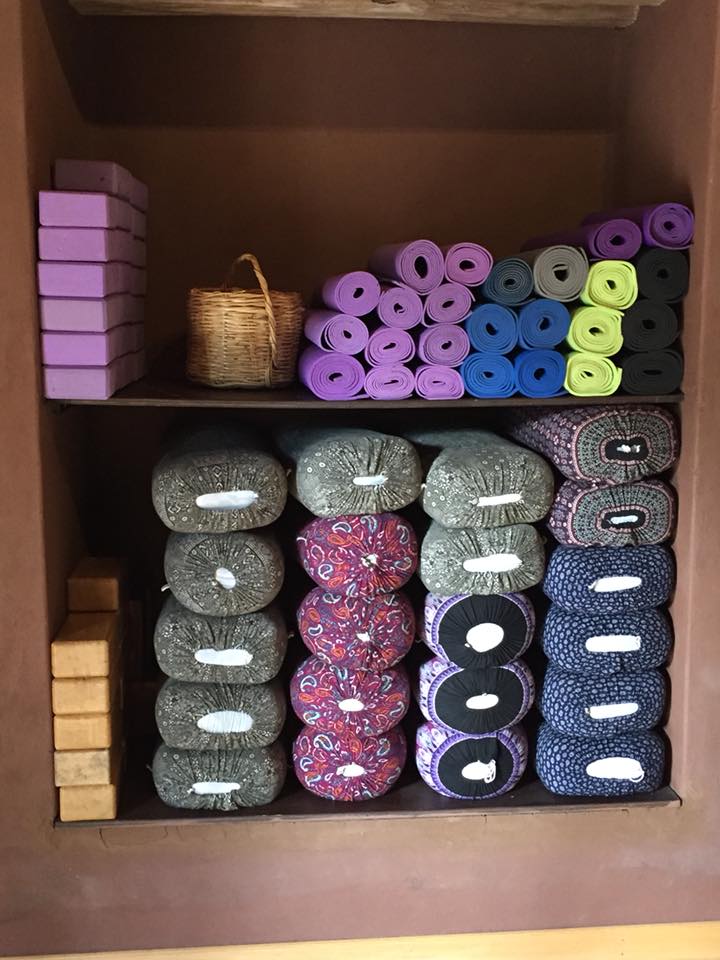 And the bolsters, bricks and mats.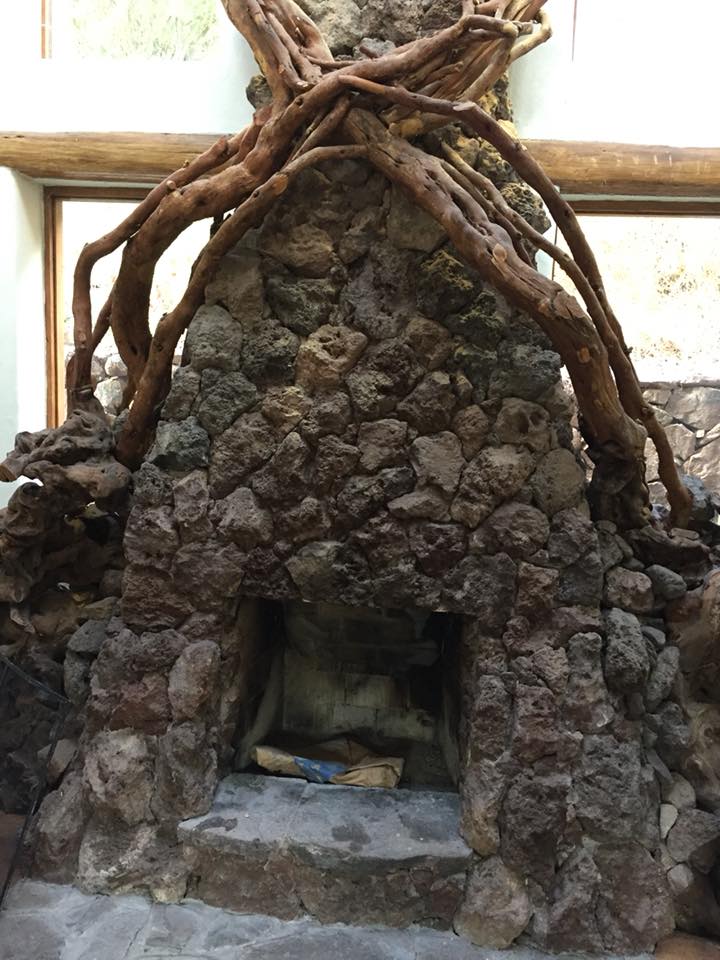 And how about this wild fireplace?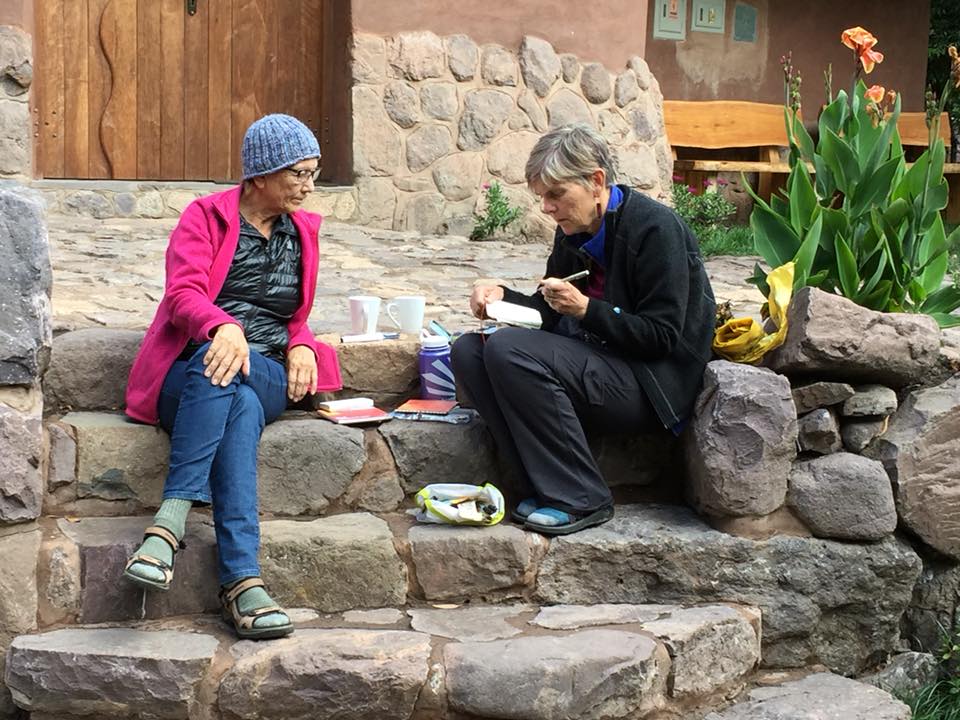 And after all the planning, there was even time for Brenda to give Karyn an art lesson. Me? I'm going to take to lie down with Right Turn at Macchu Pichu, which I downloaded on my phone last night, and hopefully, I'll take a little nap. Tomorrow is our big day. We leave at 9 AM to drive back to Cusco to meet all our travelers.