Tomorrow we leave Sach'a Munay and I'm sad to leave this sacred stunningly beautiful place that has been our group's home for a week—and Karyn and I even longer. I'm really not ready to leave even though our next stop is Machu Picchu.
After yoga class and writing class this morning, we had a free afternoon. Some people napped. Others hung out or chatted; several more learned more about the spiritual history of this place. People did laundry, repacked (we can only take a small bag with us for our two nights in Aguas Caliente, the gateway to Machu Picchu—the rest will be stored and meet up with when we head to Cusco). A few watercolored with Brenda. Several learned about the permaculture system at Sach'a Munay. One woman went horseback riding.
Karyn and I opted to take one last hike up to the waterfall, this time going much further than we went before. We found an easier path, avoiding "the hard part," walked alongside a rushing irrigation channel and looked out at one panoramic view after another of the whole valley.
One old man passed us with a big sack on his back, going uphill at a pace at least three times faster than ours—probably heading home from work down in the valley back up to his home high in the mountains.
On our way down from the high flat trail, I had a face off with a bull—well several bulls. I stepped off the narrow path to let the bulls and their herders pass, but they just stood there despite the fact that I'd given them the right of way. Finally, after what seemed like a very long time, they went crashed down the hillside through the brush, giving me the right of way.
This time I didn't take a wrong turn on the way home. I knew the way.
Coming back into Sach'a Munay from the rear, it did feel like home. I will never forget the generosity of our hosts, the beauty and depth of this land, the spirits of the mountains, the apus. I know I'll be back to Sach'a Munay. Karyn feels the same.
Wi-Fi at last!!!!
Be prepared for a lot of posts all at once.
(Remember to read the captions!)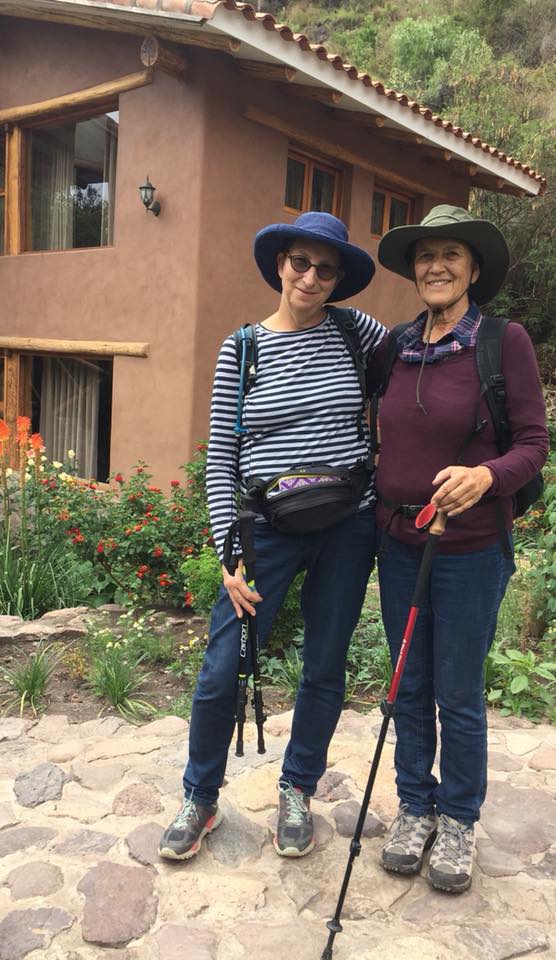 Setting out our final hike at Sach'a Munay.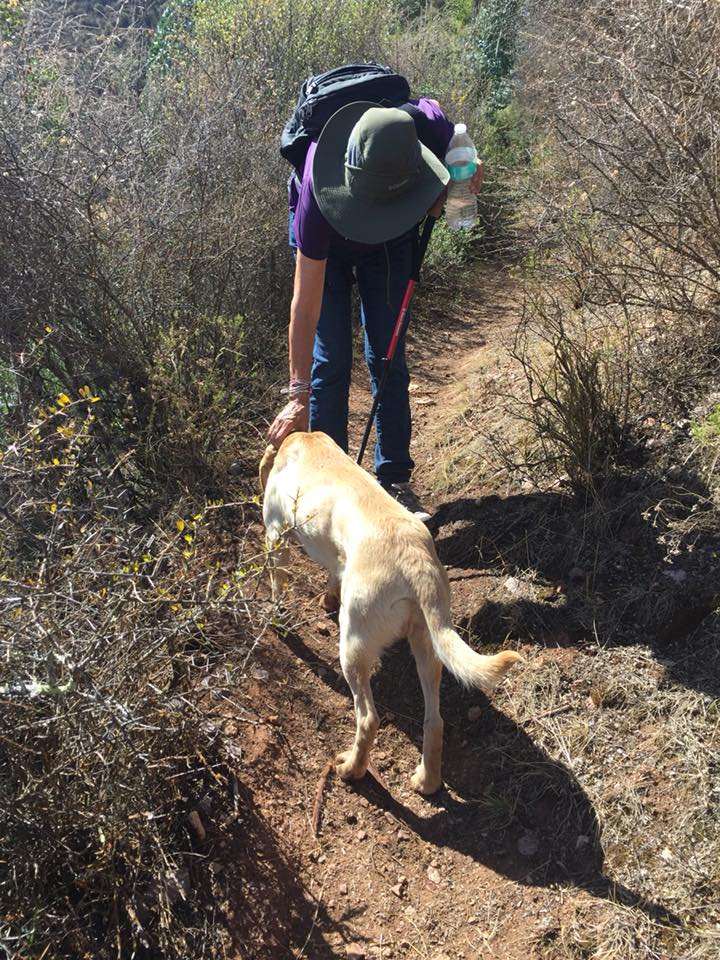 Karyn got to have her longed for dog on our hike. The house dog came with us.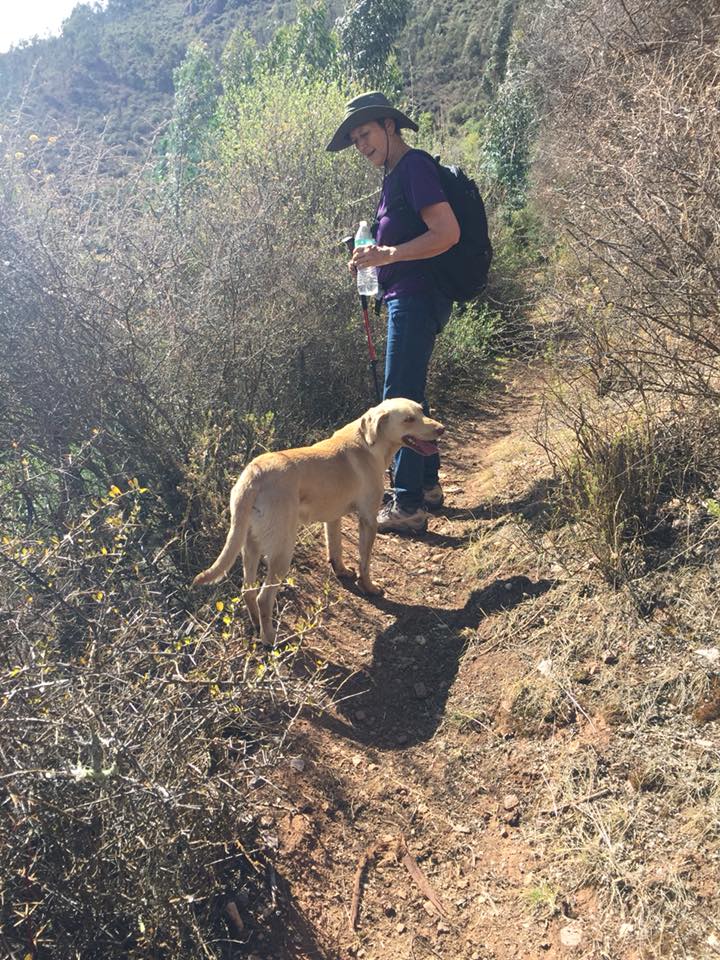 Sweetness.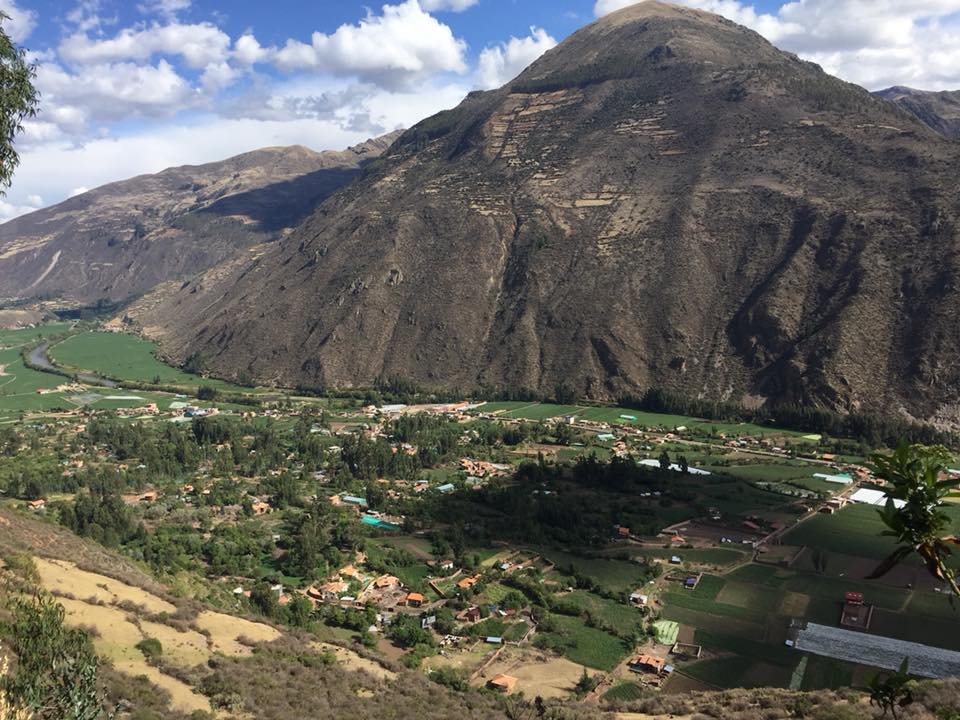 The view.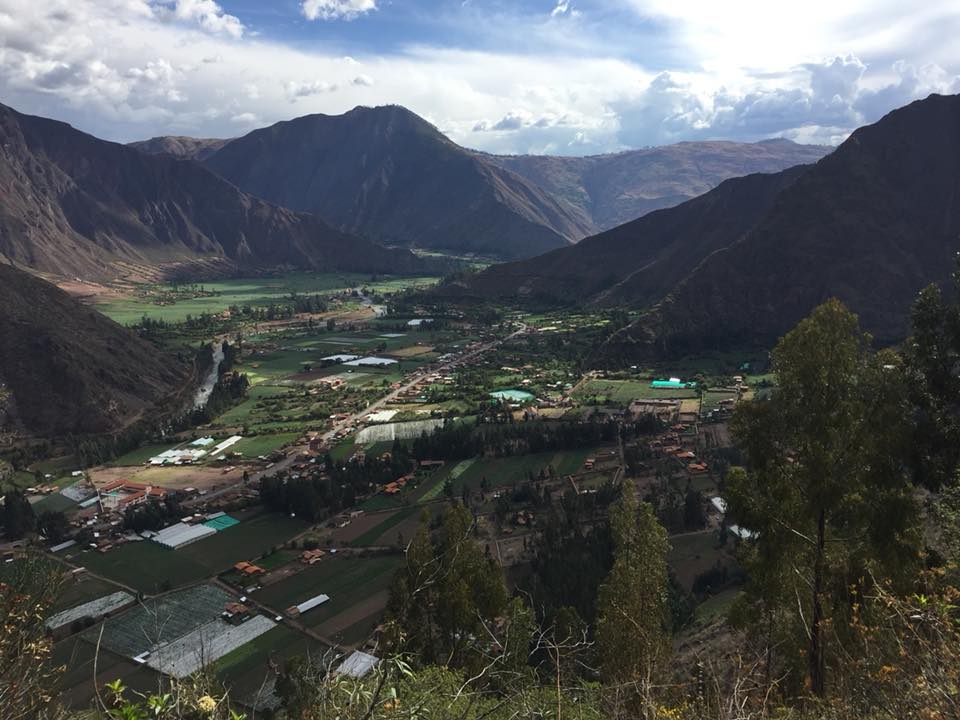 Another great view.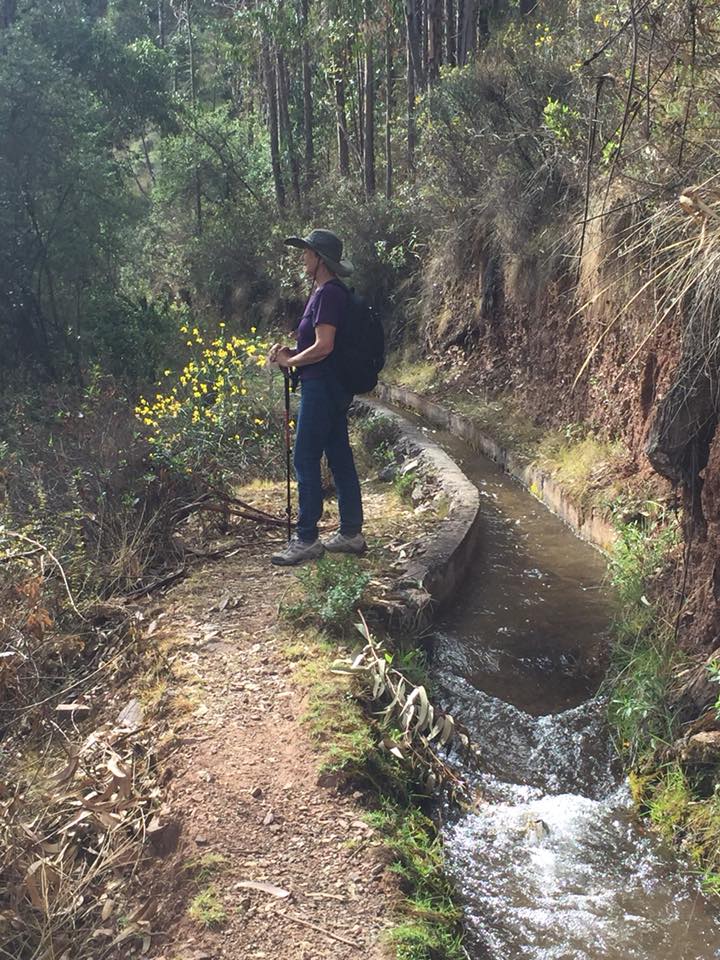 Karyn in her element.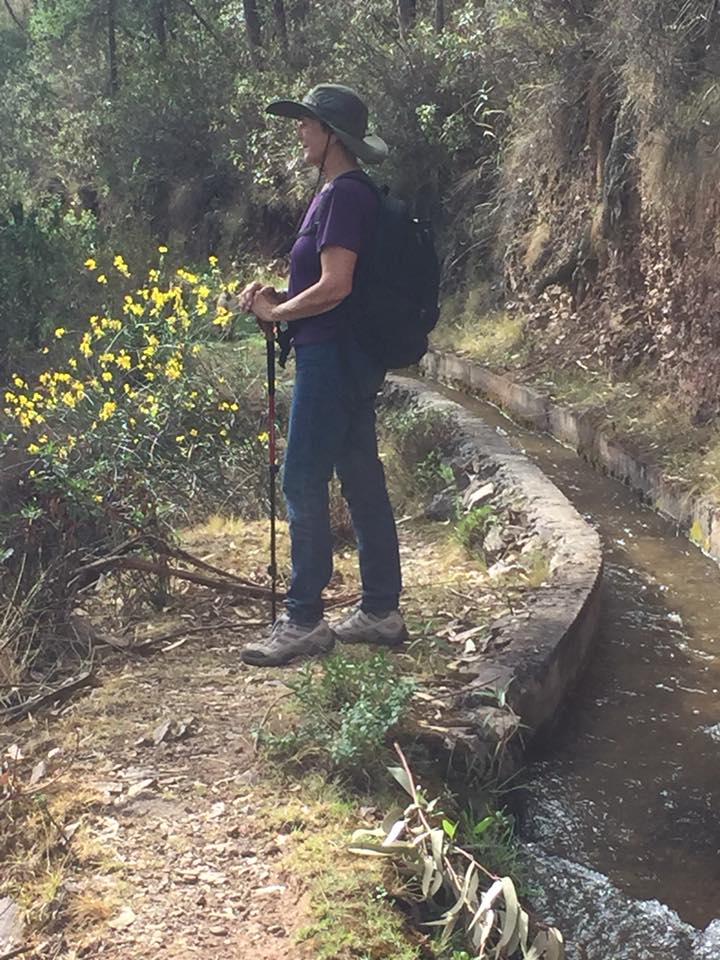 Love.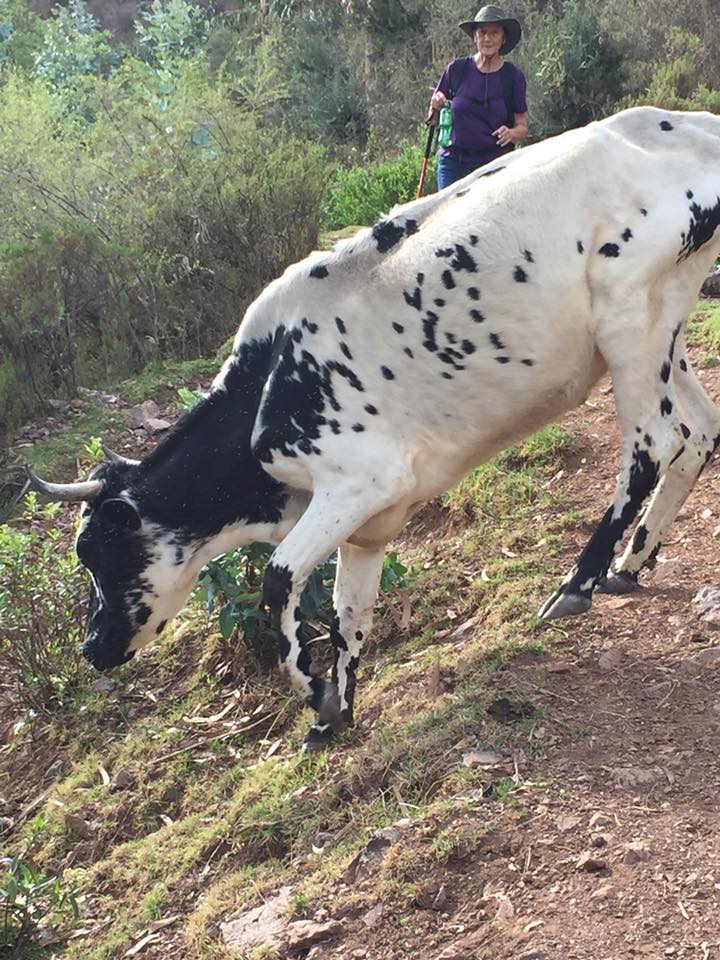 Here's one of the cows in my path.