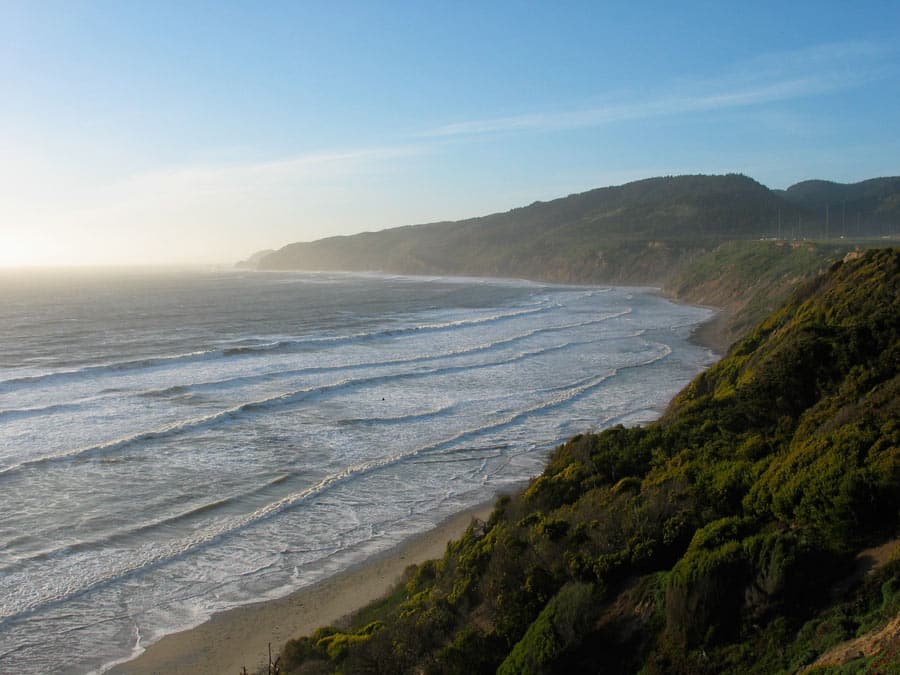 I'm just climbing out of a two-plus-week bout with the flu. I don't remember ever being so sick, not since I had cancer 12 years ago. I'm am still regaining my strength but was finally back in the swimming pool this morning at 6:00 AM, doing laps, a sure sign that the flu will soon be entirely behind me.
But not quite.
Along with fever, chills, headaches, mucus, coughing, body aches and intense malaise, I also developed a middle ear infection. Two weeks ago, I woke up unable to hear out of my left ear. Instead of sound coming in from the outside, sound was arising from the inside in a steady stream—tinnitus.
As I write this post, this sound fills my ear, a soft ocean, a steady constant roar. When it is quiet, the sound grows louder. When others are speaking, it competes for my attention. When I teach, I have to watch my students' lips and concentrate in a whole new way to take in their words and their stories. It's exhausting.
I keep thinking about the day I received Knowledge from Mahatma Fakiranand. I was fifteen years old and I'd just prostrated at the feet of a picture of Guru Maharaj ji. Would you cut your head off for Guru Maharaj ji? He asked me in his thick Hindi accent. The threads of the orange shag carpet tickled my lips as I lay on the floor and answered, "Yes. Yes, I would cut my head off for Guru Majaraj ji." And I was chosen. The youngest aspirant. Ready to give my all to the guru. And then the room was darkened, and Mahatma ji had us sit cross-legged in the half lotus position and he came around to give us the precious knowledge, the point of initiation being his thin bony Indian finger on our third eye. I saw a checkerboard of light flash there. This was the divine light of God. And then he showed us how to meditate on the divine nectar and the Holy Name of God and the divine music. And the divine music pretty much meant to plug our ears in a particular way and to listen to the sounds inside our heads and to follow them wherever it took us. And that sound reminds me of the sound I am hearing now, 24 hours a day—the sound I tried to follow for years until I stopped practicing the precious knowledge of the Satguru. And now I have this sound me always and I don't know if it will be there for the rest of my life or is it will go away as mysteriously as it came. And I don't know if the loss of hearing on that side will be remedied or if it now mine to live with. Last week when this first happened, I felt fear. I have a friend who lost her hearing this way and I worried it was happening to me. I felt thwarted by the big industrial medical system of Kaiser and having the flu it was hard to make the appointments, to wait on hold, to jump through their hoops, to even get out of bed and into the car so Karyn could drive me to my first appointment and then my second appointment.
Last week, in the audiologist's office, when she said this was more than just a temporary loss from the middle ear infection, that it wasn't just the fluid behind my ear drum, but something permanent, a stillness came over me. I would always rather know than not know. And then in my follow-up appointment with the ENT doctor says he thinks it is a conductive hearing loss and that I will recover, but it could take weeks or months. I have taken antibiotics and prednisone. I am clearing my ears 30 times a day. I can only wait and see if my hearing returns and the sound goes away.
As I consider the possibility of this loss as permanent and stand on the precipice of that loss, taking in its parameters and dimension, I realize I do not know where it will lead me. And I still feel so lucky. I have been thinking of all the wonderful sounds I have heard in my life. All the glorious sweet, natural, artificial, harmonic, acrid, discordant, loving, harsh, sounds I have heard in my life: Mozart and the suck of a baby on the nipple, the satisfying burp after a good nurse, the call of a child, the wail of a tantrum, my brother's off-key rock and roll singing, our son Eli's chamber choir, the nuances in our daughter's Lizzy's voice, the sharp intake of an aroused breath, the thwack of a knife on a cutting board, my father's songs and humming, Eli's songs and humming, the purr of a cat, the recognizable sounds of my friend's voices, each one vibrating with a lifetime of connection, and then it's more than just sound. It's everything I've ever tasted, every strawberry, raspberry, sip of miso soup, vanilla ice cream, chocolate mousse, lemon chicken, perfect toast. And all the beauty I have feasted on and I feel such appreciation for it all, because we are, all of us, on borrowed time. And these doorways of perception into the world are temporary, they are gifts and I have had these gifts for more than six decades now and if I lose one or part of one, I have had them as gifts for all this time, my whole lifetime, nonetheless.
What if we had that awareness all the time? How glorious that we can walk, that we can climb, that we can run, that we can get out of bed. That we can see a sunset or hear the sudden thunder of a rainstorm. That we can smell a ripe tomato or the top of a baby's head or the acrid searing shock of asofotedia in an Indian market. I am appreciating all of these wonders because in a moment those doors of perception can close or be muted or dulled or supplanted by the gentle steady roar of ocean in your left ear.
I am still here, breathing, present, listening, completing my memoir, Wholehearted, in my privileged life in Santa Cruz and if my capacities have changed, they have changed. They are always changing. But the only way to move forward in life is with palms open. Curious. What will my life be now? How will it change? Are these losses temporary visitors or are they permanent? How can I sit in the unknowing without losing my awareness of beauty, with the edge of awakening that loss always brings?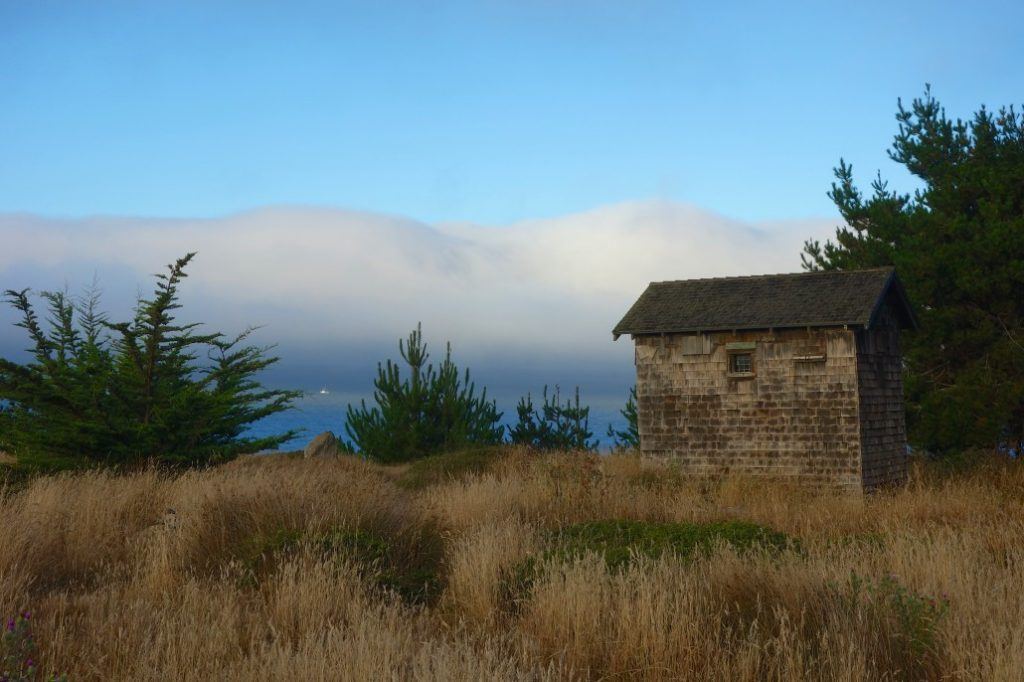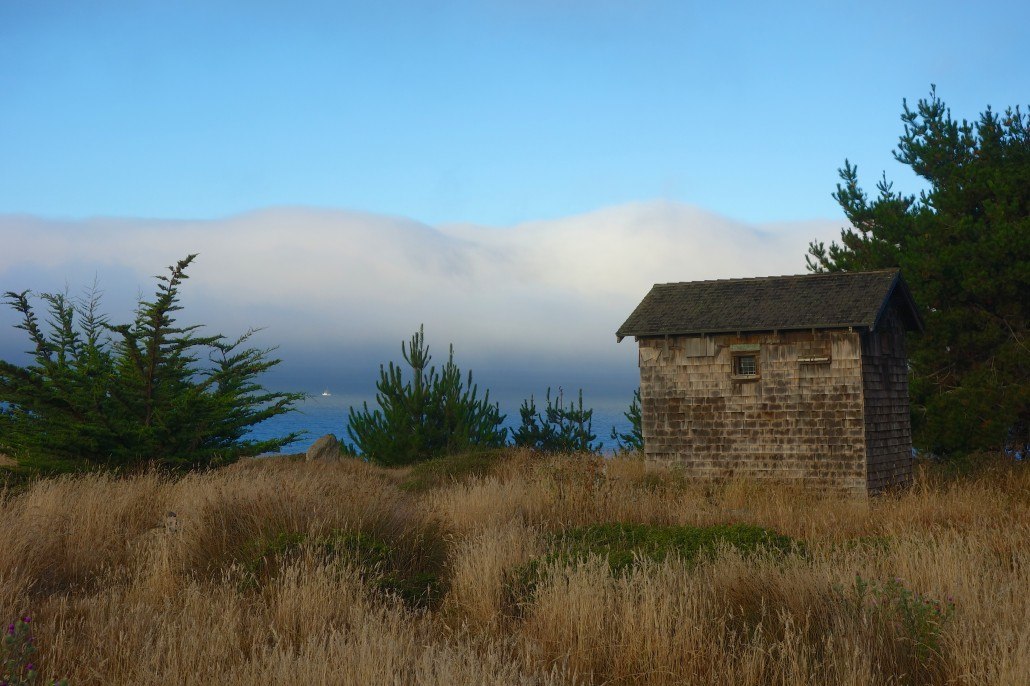 Facing this uncertainty has me thinking about next year's Writing as Pathway through Loss, Grief, Uncertainty and Change retreat. It will be happening once again in the glorious month of October at Commonweal, in Bolinas, California on the gorgeous north coast on the wild Pacific Ocean.
If you are dealing with issues of aging or loss, life changes (retirement, empty nest, divorce, grieving a death), uncertainty (as I am now) or at any of the other crossroads in life that shake up the status quo and make us want to reconnect with our deepest selves, this retreat is a perfect place to heal and grieve and grow in community.
Please consider joining me next October at Commonweal. As I age, these issues become more and more central in my life, and I have more to offer you as co-travelers on life's journey.
You can learn more here.