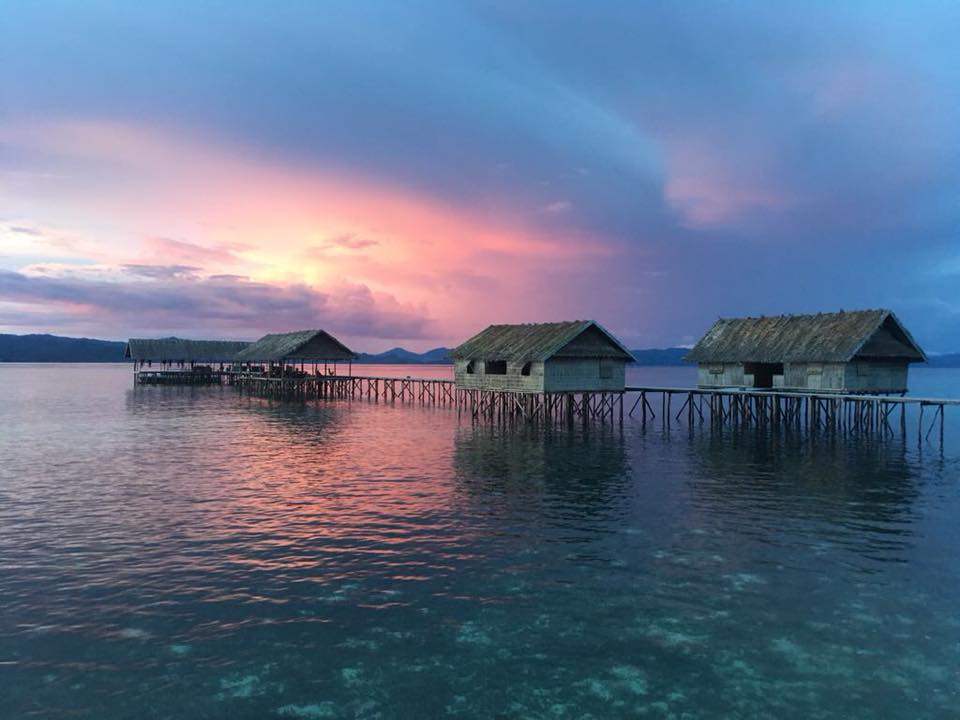 It's the end of August and I'm already gearing up for the start of my fall classes (how did that happen?). How can it be that summer's almost over?
Let's see, what did I do on my summer "vacation?"
I spent almost five weeks in Indonesia—scuba diving, on my own private writing retreat in Bali, leading a tour through Bali and Java. After I flew home from Asia, there were the weeks "coming back" from traveling—this year it took me longer than usual to feel physically grounded at home with my full energy back. I had my birthday. I played cards. I read. I watched my grandchildren. My wife and I took a hiking trip to the Eastern Sierras. I did some work for an old client helping her get her book ready for publication. And I just taught a five-day writing retreat at Tassajara. I guess that's where my summer went.
What I really wanted to do this summer was make progress on my memoir. When I was winding up my spring teaching semester, I imagined a summer full of open time, lots of space for The Book…but guess what—I filled it up. I tend to do that. Who am I kidding? I always do that. Old habits die hard.
But despite all of my myriad activities, the ones I and I alone generated, I have made progress on my memoir, just not the way I expected. All summer long, even when I was on the other side of the world, I've kept working with my writing coach, Joshua Townshend-Zellner.
Joshua's background is in theater—he's an actor and director who understands the mechanics and subtleties of storytelling. I continue to learn new things from him every time we Skype or email–things I put into practice in my book and also in my teaching.
For more than a decade, I've been writing parts of this memoir and have approached it seriously for the past four years. I've written and rewritten hundreds of pages. I have pieces that are polished and powerful and pop off the page, scenes that are gripping, funny, poignant, and shocking. I've got tons of shitty writing, too, don't get me wrong. First drafts, second drafts, thirtieth drafts, sixtieth drafts—where every word sings. But all of it is just pieces. This piece and that piece. This story and that story. This event and that event. This thing that happened when I was twenty and this thing that happened when my mother was eighty. Some of it written in one voice, some in another. Some of it composed in letters. The newer material, in narrative.
One of the big challenges in memoir is that you can't tell it all. You don't want to tell it all. When I look at all I've written, I feel overwhelmed. It isn't a whole yet. Not even close. It's a bunch of pieces. And there's no point in me writing any more until I really know where I'm going.
You see, I can't put myself on the page—I can only put a version of myself, a literary version of "me" on the page. And I can't put my mother on the page—I can only create a literary character that shares some of her characteristics. I have to decide which parts of us to focus on and which to let go. Which events are pivotal, and which are merely pleasing anecdotes. I have to know what drives this story from beginning to end, what drives me from beginning to end. I can't tell our whole story, only part. And that is one hell of a conundrum—one that I can't solve by thought alone.
But boy, I have the best raw material in the Universe.
What I've worked on this summer is the connective tissue, the underbelly, the deep threads that will tie this story together. Joshua has been helping me go through a process of once again figuring out just what this story is about.
He's had me make lists. Lots and lots of lists: What are the objects that have significance in my story? What were the secret bonds that tied me to my mother? What traits did the two of us have in common? What were my core life goals? Hers? What were our my characters' misbehaviors (flaws)? What obstacles did my characters face, both internal and external? What's the growth trajectory for my character? What is my book really about?
Often, these exercises are deeply psychological—they can feel more like therapy than writing. But the idea is not to stay there—in the personal realm—but to wrest out of these lists creative, artistic choices. I'm not there yet, but I hope these exercises will lead me to clarity and with clarity, the choices I need to make to create a cohesive, compelling, dramatic story.
Wish me luck.
Now Here's the Really Important Part: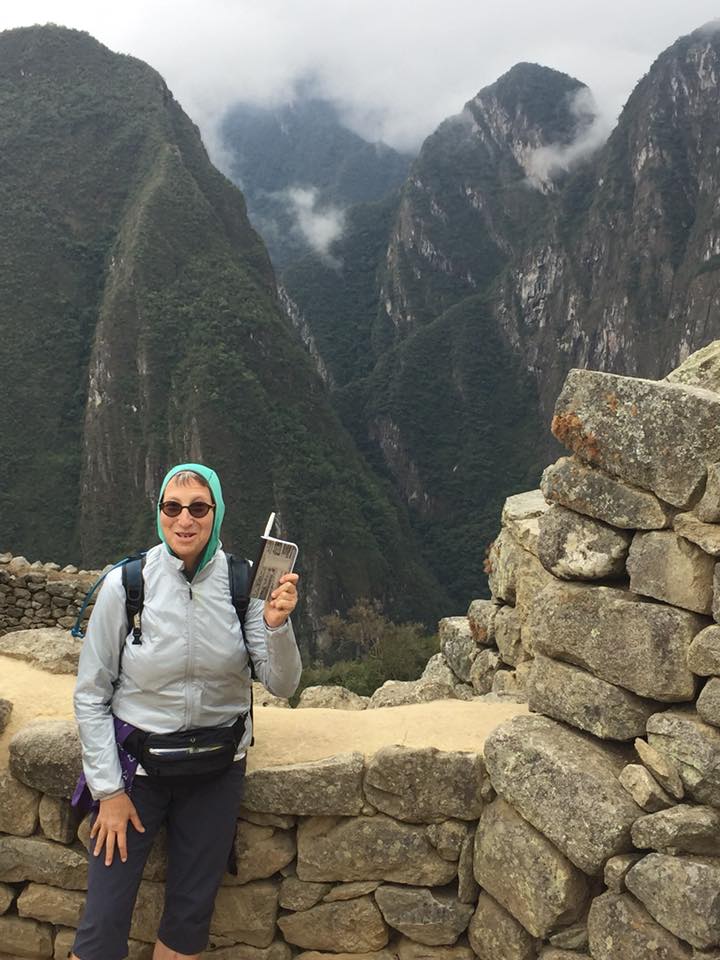 Saying yes to my own writing means saying no to lots of other things—including my teaching schedule. For now, I'm going to keep my teaching closer to home. If you've followed me for a while, you know how much I love to travel and how much I like to lead creative, cultural adventures all over the world.
Well, for now, that is going to stop. It takes months to create one of my trips and I'm going to be plowing that energy into my own work.
For the rest of 2018 and 2019, I have one last Write, Travel, Transform trip on the docket—a return to the Sacred Valley of Peru next May. A place I fell in love with. A place that is magical and deep and transformative. A place I really want to go back to.
Perhaps at some point, you looked at this trip and thought, "That looks amazing." Or, "Maybe another time. Maybe another year." "I can't afford it this year."
But I want to let you that there won't be another time or another year.
This trip to the Sacred Valley of Peru next spring may be your very last opportunity to come on another trip with me—definitely for Peru, but quite possibly any trip in the future. I'm going to make these decisions one year at a time, but as of now, I'm paring down, clearing the decks for my own work. This is the only Write, Travel, Transform trip on my horizon—and therefore, on yours.
Despite the fact that my focus is shifting for now, I'm very happy to be returning to Peru. Knowing this might be the end of a long, satisfying run for me, I'm going to put my heart and soul into it.
If you've felt even a glimmer of interest in traveling with me—or in this trip in particular, this is the time for you to revisit the possibility and not put it off till later, for another time. I'd love to travel with you, to introduce you to the wonders of Peru. I'd love you to share the sweetness of what may be one of my last Write, Travel, Transform journeys.
Please consider joining me. Not later in some unknown future—but now.
I've created a special PDF brochure for this trip that you can download and review at your leisure. Please click the button below to download your copy.
Give yourself this gift of travel, magic, connection, creativity, and community.
Machu Picchu and the Sacred Valley of Peru
(with an optional trip to the Amazon)
May 13-28, 2019