I woke up at 5 this morning, slipped out of my bed at Hotel O'Cebreiro, packed my bags, and went out in to the darkness to walk through the town before anyone was up. It was chilly and misty and pretty soon it started to rain. I went back in to retrieve my raincoat and thoroughly enjoyed the dark drippy morning.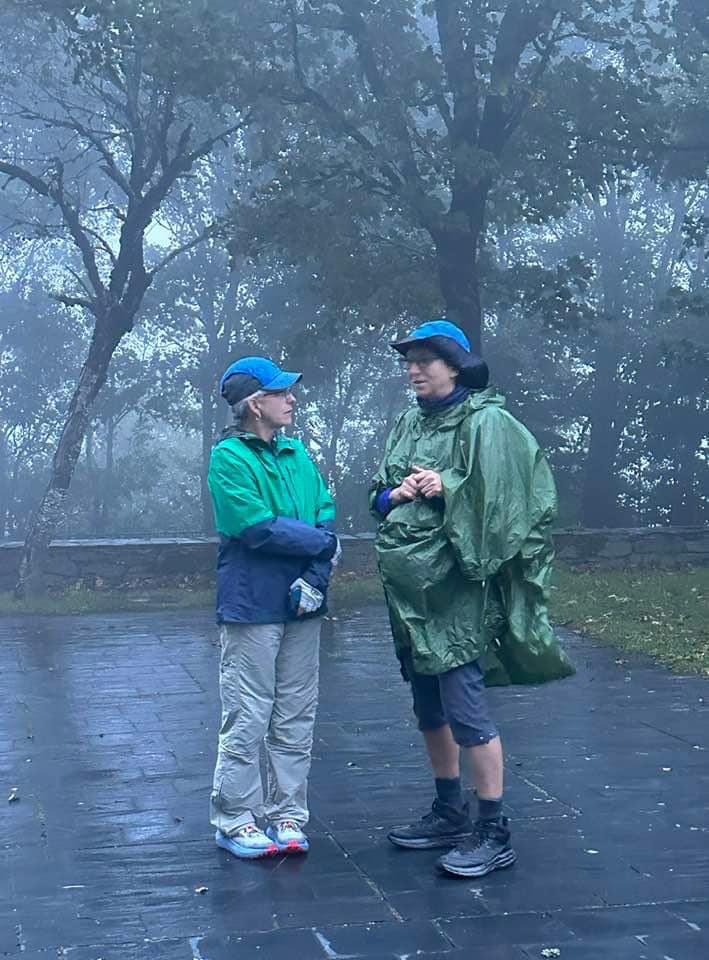 After a bountiful breakfast of thick slabs of crusty bread, fresh ham, some kind of creamy cheese with honey, and scrambled eggs, we boarded a bus for the last time and drove an hour to Peruscalla.
It was our first full day walking the Camino—eleven miles (depending on whose digital device was counting). For the rest of our journey, we'll walk all the way to Santiago.
This being the start of our non-stop walking journey, Brenda and Andre and I designed a ritual for our group. After we were dropped off at today's starting point, we stood in a field in a circle. I read the group our daily poem and gave them a writing prompt to think about as we walked, then passed out a handwritten slip of paper to each group member with the following words:
I walk in beauty.
I walk alone.
I walk in community.
I walk with an open heart.
I walk with an open mind.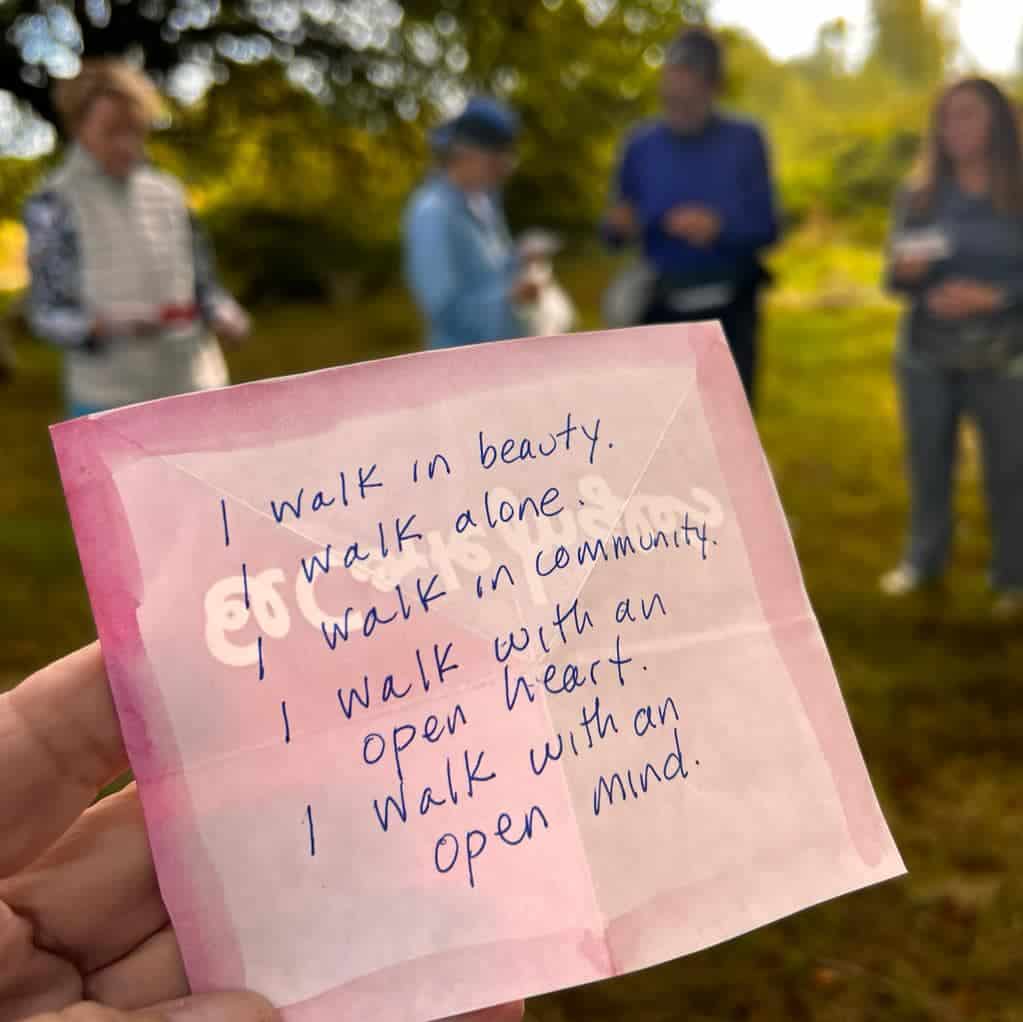 In turn, each person spoke the words out loud and the group replied, "Blessings on your journey." We gave each person a gift, something to wear on their pilgrimage. Then Andre talked about how we are each on our own journey, but also part of a group. She sprinkled a bit of tobacco on each person's head, spoke the word, "Ultreia" which means "Onward," to which we each replied, "Susteia," upwards. Then we each crossed a threshold lined with red string and Brenda met and hugged each of us with the traditional words, "Buen Camino."
For the twenty minutes it took to complete our ritual, dozens of people streamed by on the Camino in front of us—speaking multiple languages, wearing small backpacks and big backpacks, wearing a variety of shoes, some in silence, some talking, one young group of girls singing. It was an international celebration of The Way.
I choked up. Felt so moved that Brenda and I created this opportunity, that this amazing group of women had signed up and joined us, and that finally, this was really happening. We had made this happen.
On top of that, I, too, am a pilgrim, and I could feel the resonance of thousands of years of pilgrims walking this path.
Over the many hours we walked, stopped, ate, stopped and walked some more, I couldn't believe how gorgeous the countryside was. I had no idea the Camino would be so beautiful. We passed though tiny towns, farmland, apple orchards, fields filled with cows and goats and pumpkins. The countryside was magnificent.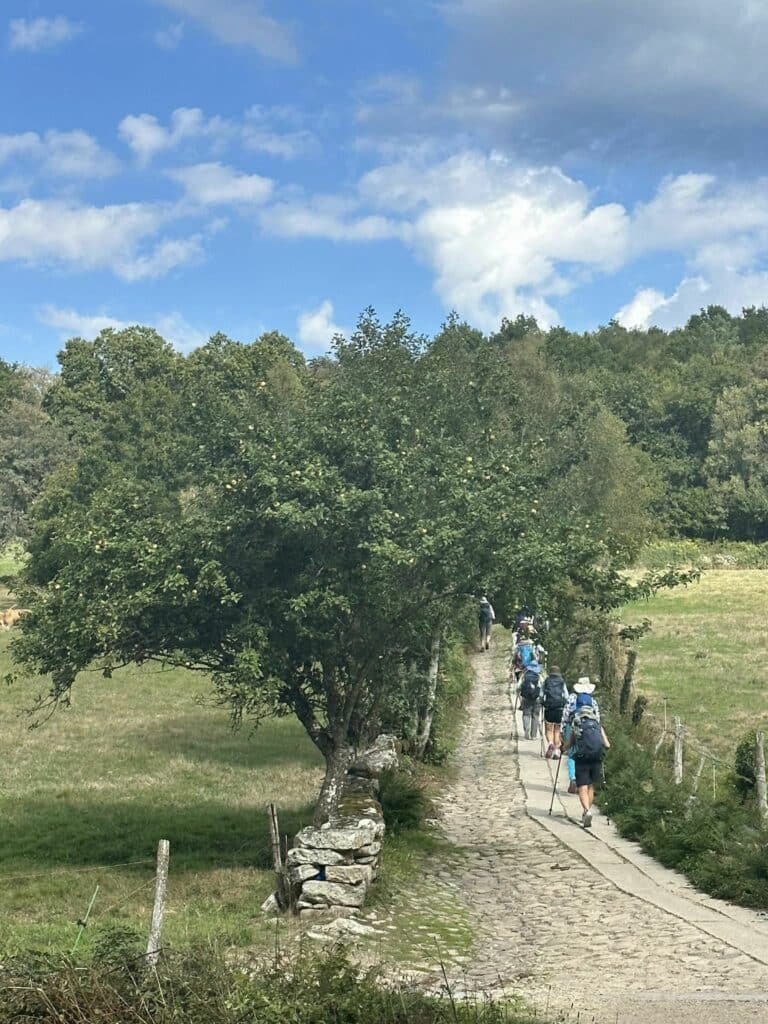 As the day went on, I flowed between long stretches of silence, walking alone, to spans falling into easy conversation, sometimes with a member of our group, sometimes with other pilgrims on the path.
The words I had handed out to everyone resonated in my heart multiple times. It became a mantra for me as I walked, a beautiful walking meditation:
I walk in beauty.
I walk alone.
I walk in community.
I walk with an open heart.
I walk with an open mind.
Being here is truly a blessing, a journey unlike any other. My feet are sore and tired, but no blisters.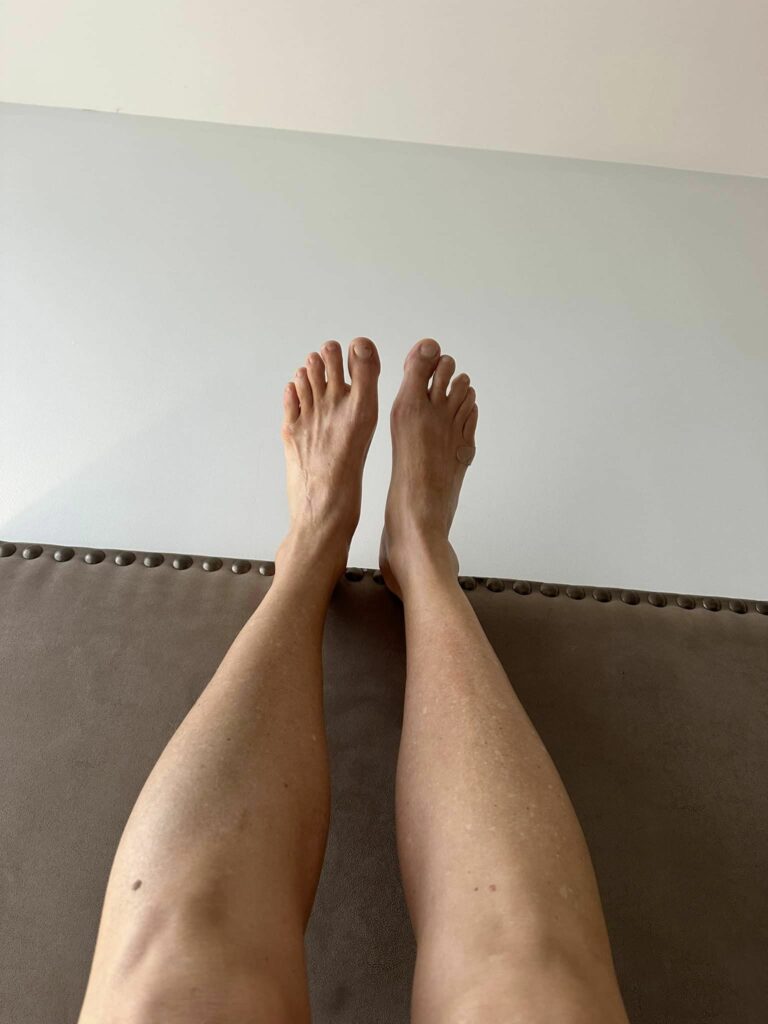 Turn up your volume on the video below. You'll be in for a surprise.