If you have to depend on Bali trail signage to find your way, you're definitely heading into sketchy territory.
Check out all the pictures and captions.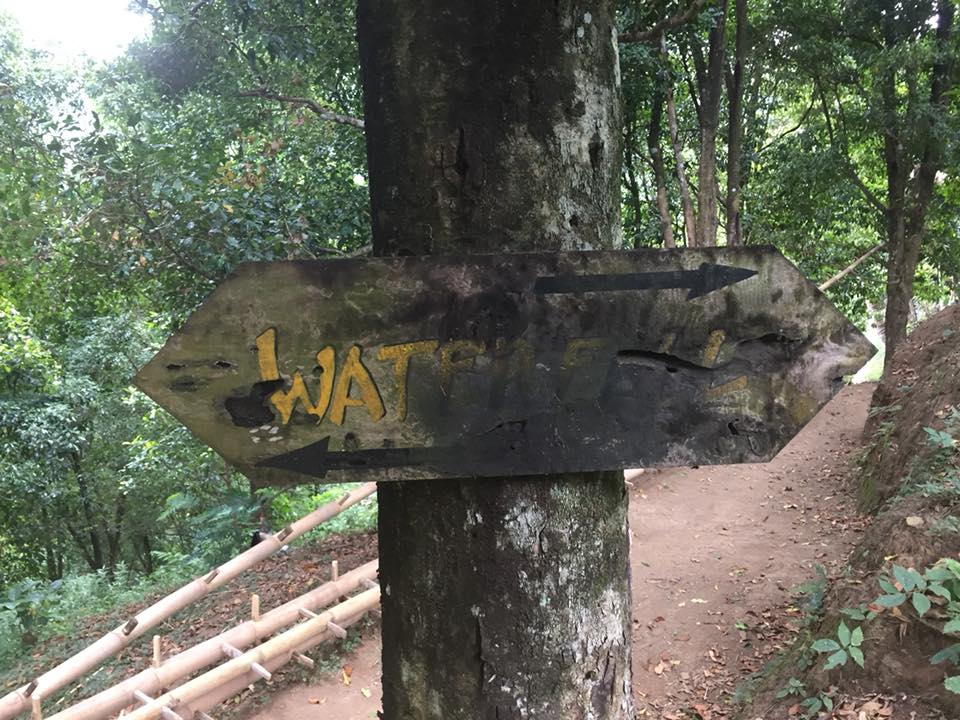 Uh…which way do I go?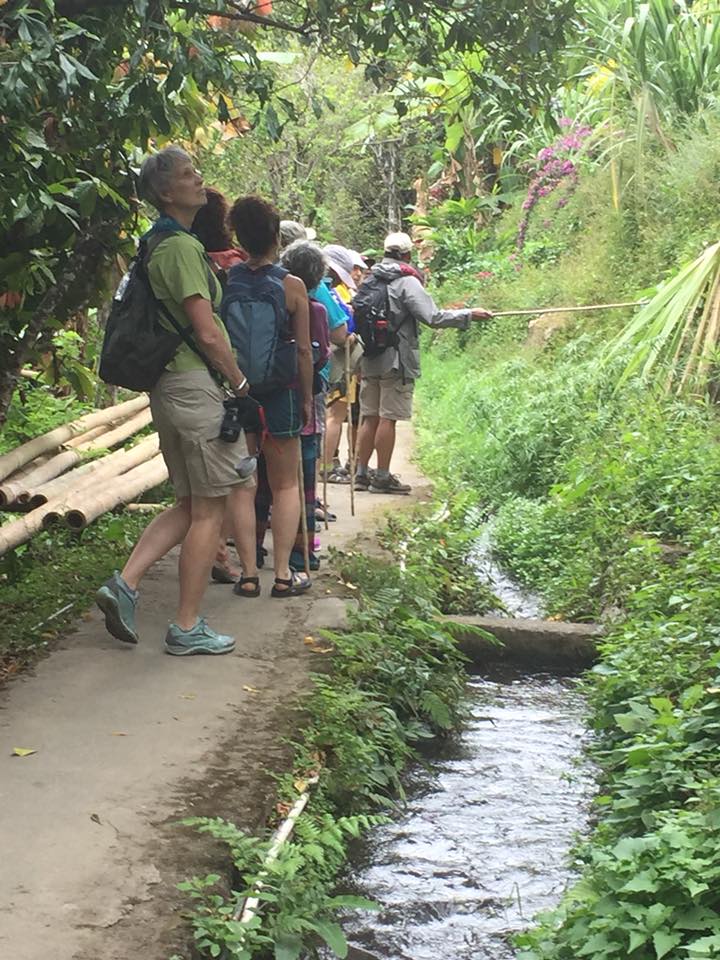 But luckily we have a guide, two guides actually. Surya and Ketut.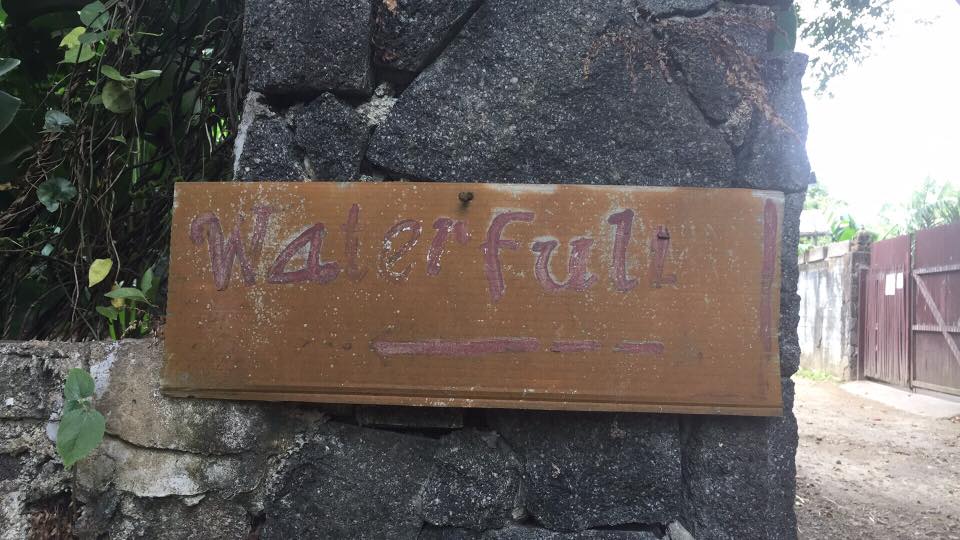 Finally, five turns later, another sign: "Waterfull." Arrow to the left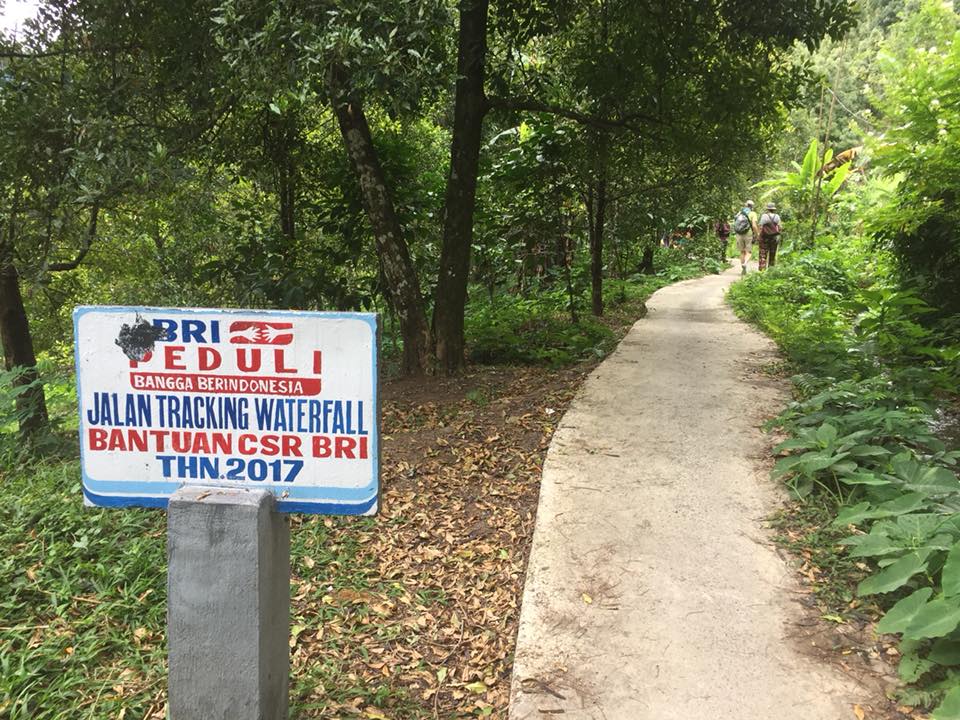 This sign tells us that the Indonesian People's Bank has funded the construction and repair of this beautiful cement path—which wasn't here four years ago, the last time I was in Munduk. The path is shared by walkers like us and motorbikes, which come by frequently. Someone in our group calls out, "Motorbike!" And we all scoot out of the way.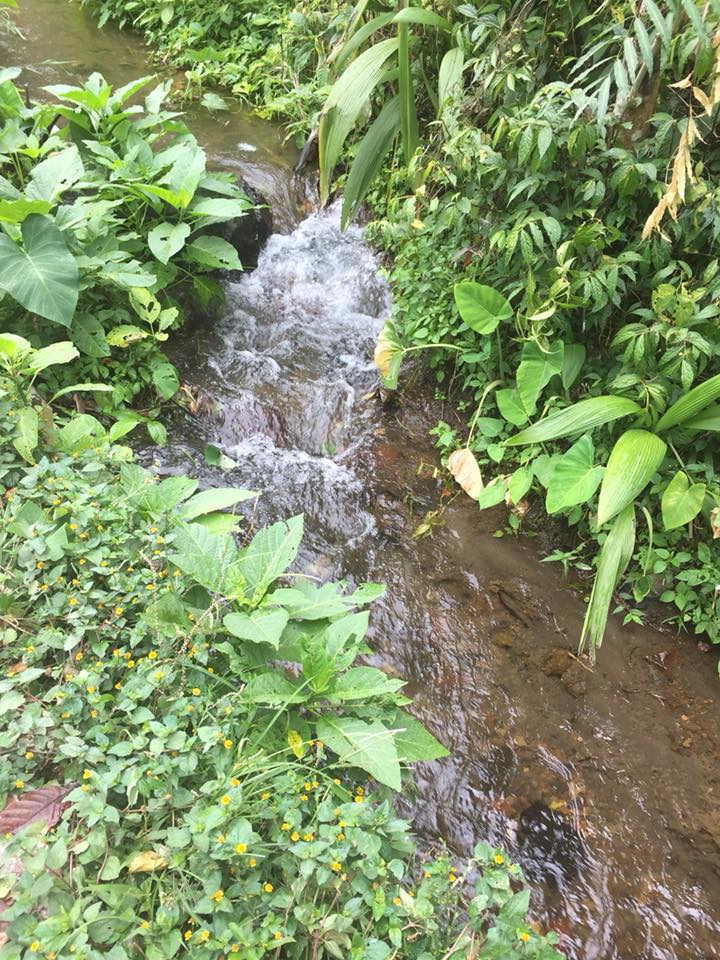 This waterway along the way is part of the village irrigation system: the telabah. The water comes from an underground river, the source of the waterfall we hiked to. The waterfall's water is then diverted into these channels for irrigation.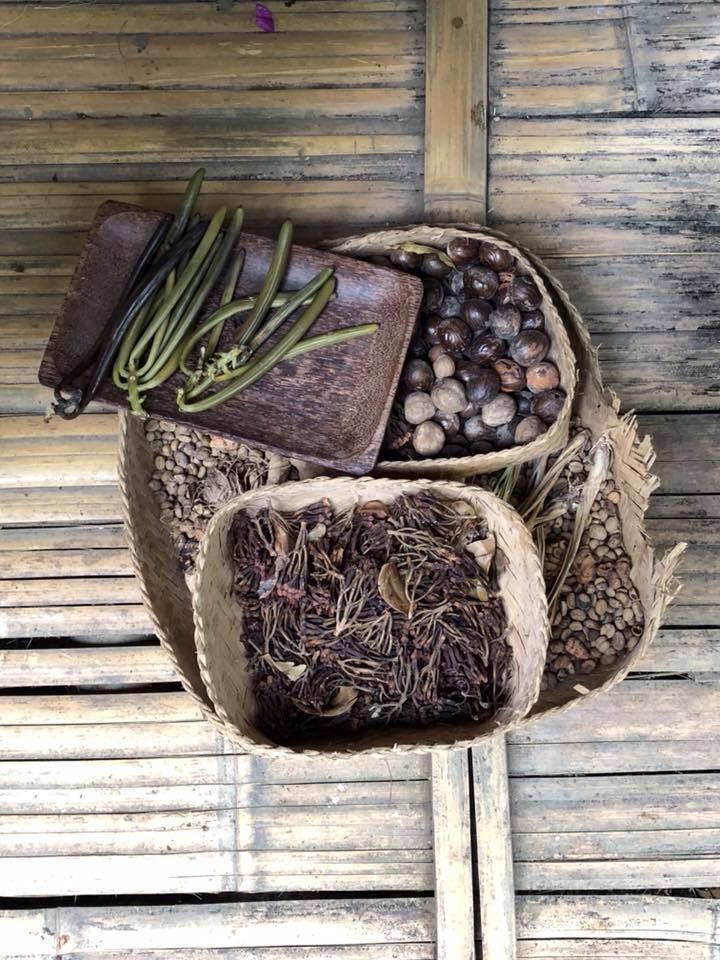 We stopped at a spice shack along the way. Photo by Marsha Morgan.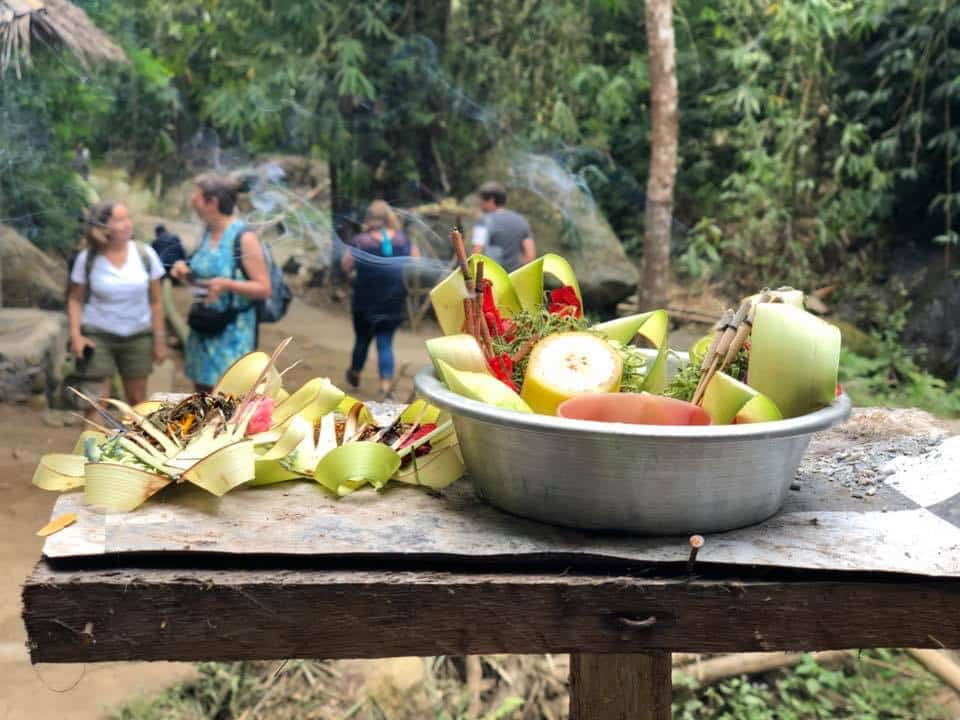 This offering blesses the shop which had all its stock and spices washed away in a flood when it was located on the other side of the path. Photo by Marsha Morgan.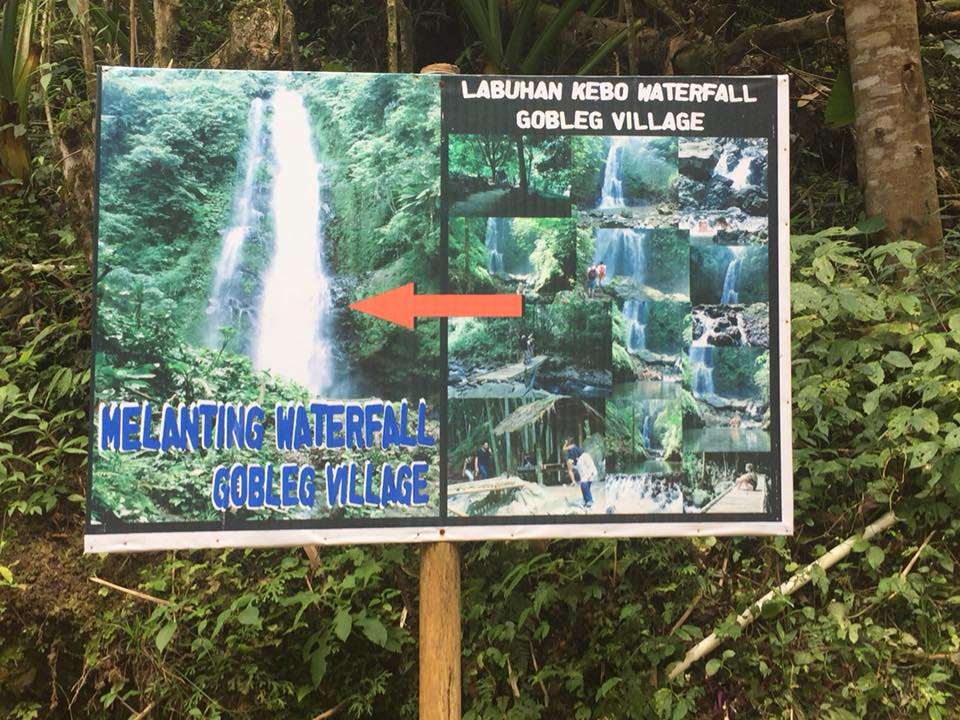 This sign says to go to the left, but Surya led us the opposite way. What's with these signs?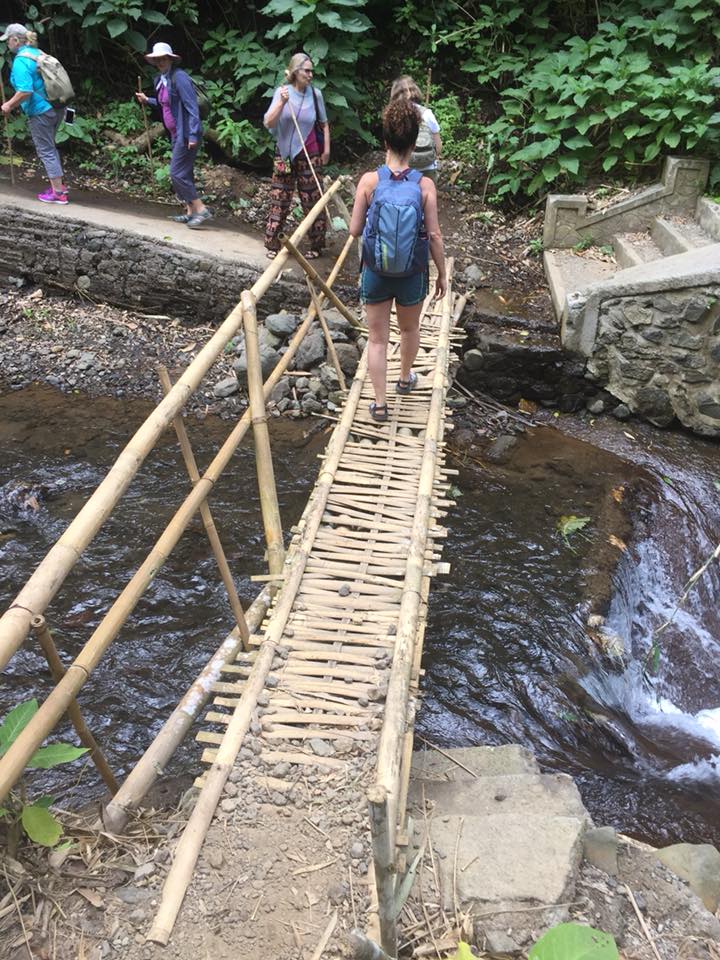 Bamboo bridge.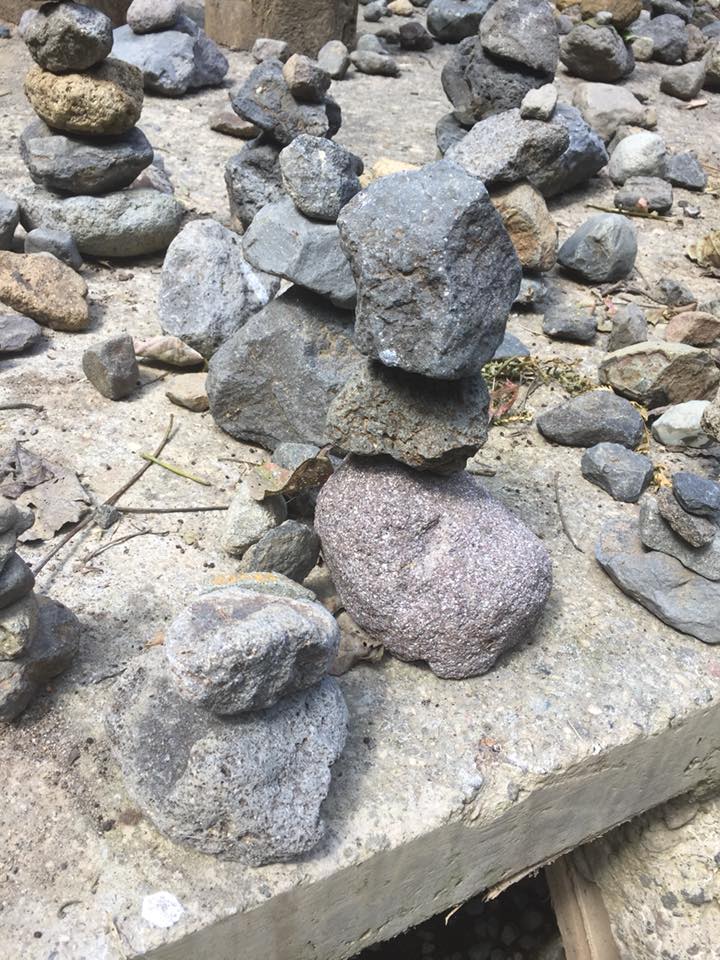 Rock prayers.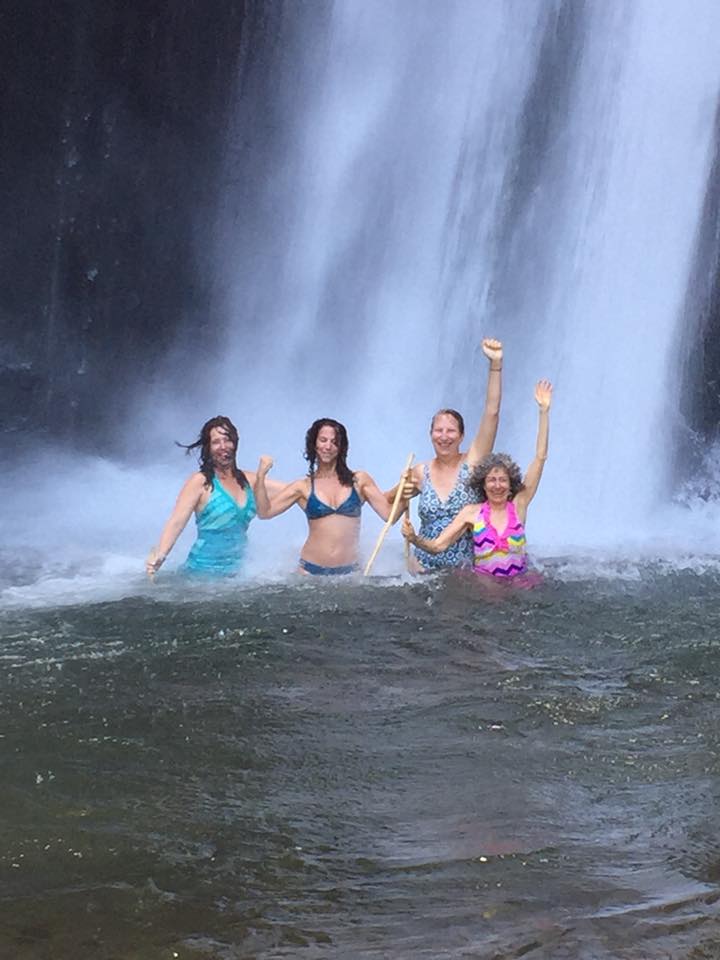 And finally, the incredibly refreshing waterfall. I have the highest fist up in the air.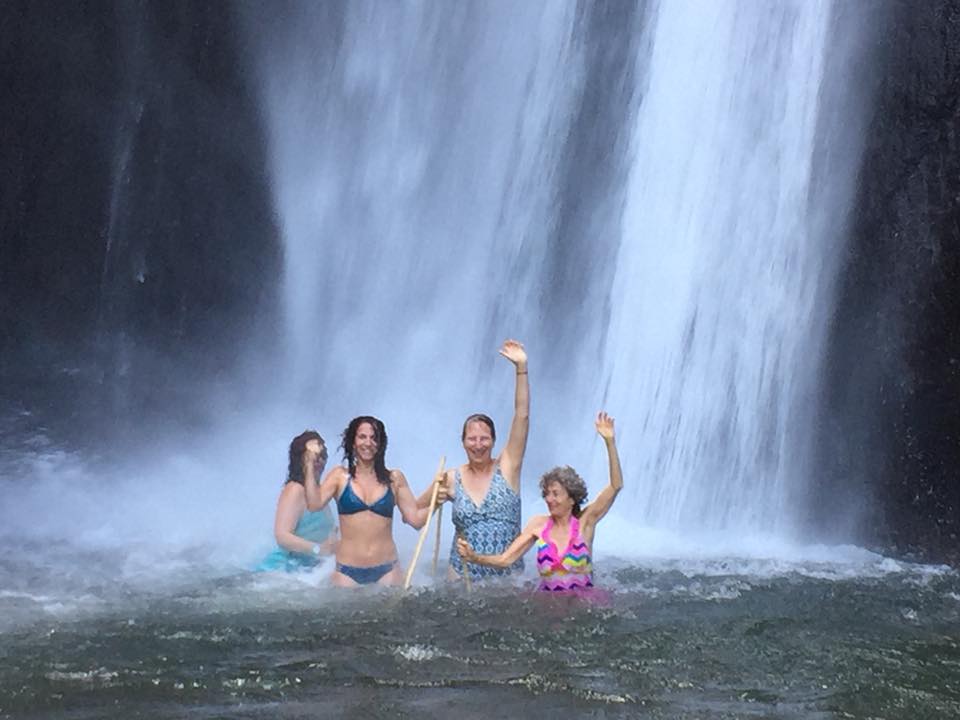 And boy do I feel exhilarated!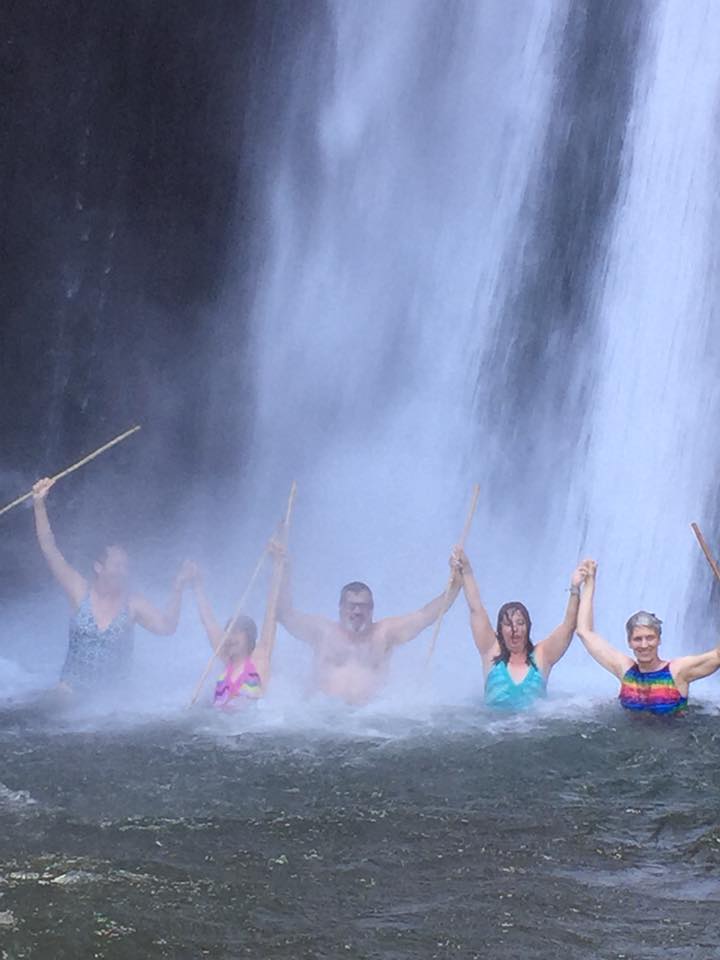 On our way in …
Exhilarating …
Wow!