Between the hills of Chianti and Valdelsa, a few kilometers from Florence, we went today to visit a family whose business is to harvest and create delicious products from truffles, a wild mushroom that thrives in the region.
We began our visit by going out in the woods for a truffle hunt with Giacomo—not the Giacomo who belongs to the Villa, the one who gave us the olive oil tour yesterday—but a different man with the same name, our truffle hunter. (Giacomo is a very common Italian name).
We were looking for black truffles which can be found at this time of year. The more valuable white variety are harvested in the fall. A single good-sized white truffle can sell for as much as 300 Euros.
The star of today's hunt was definitely Furio, the truffle hunting dog, a two-year-old who acted more like a six-month-old puppy, he was so filled with play and enthusiasm. But make no mistake, Furio is definitely a working dog.
Truffle hunting dogs are trained from birth. They are typically cocker spaniels, setters, pointers, or springer spaniels. What matters is not the breed, but the training the dog receives. The moment these puppies are born, the owner smears truffle cream on their mother's nipples so that the newborn pup will be imprinted with the smell of truffles, associating it with mother's milk so they'll forever be trained to seek the scent.
The best time of day to hunt for truffles is very early morning. We, unfortunately, arrived in the heat of the day, but Furio was successful anyway. "Some dogs retrieve truffles," Giacomo told us, "but all dogs like to eat them." The trick is to train the dog to retrieve the mushrooms without eating them. Humans and dogs compete in their search for these valued treasures with wild boar and porcupine, who also love to eat them.
Giacomo told us that we'd know that Furio had found a truffle when he started to wag his tail and change his speed. And it was obvious. Furio became very excited and started to dig, though black truffles can also be exposed above ground. They are very easy for the dogs to find and that was clear throughout our walk. Furio would find one and bring it in his mouth to Giacomo who then rewarded him with a treat from his generous pockets.
After the hunt, we returned to the family shop and were seated at a large outdoor table for lunch. Graseilah warned us, "When an Italian family invites you over for a meal, just remember there will be many courses. So, pace yourself and leave room." And so it was, one of the most remarkable meals I've ever ingested, course after course after course, each delectable. And most included some form of truffles. I tasted everything, even the things I might normally not eat at home—and my palate was rewarded with layer upon layer of flavor many times over. We even ended the meal with truffle ice cream (amazing treat in the day's heat), biscotti and a sweet after lunch wine. Most of us slept all the way back to the Villa on the bus and we called the chef back at the Villa to ask him if he'd push dinner back an hour until 9 PM because none of us could imagine eating again!
I gave everyone an hour break to swim or shower and now we are in the cool ancient basement of the Villa, writing stories about our day.
Be sure the read the captions on the images and videos below for the rest of the story. Food photos by Maria Caponi.
Sequence is eluding me—having trouble getting my photos to stay where I put them. Can anyone help?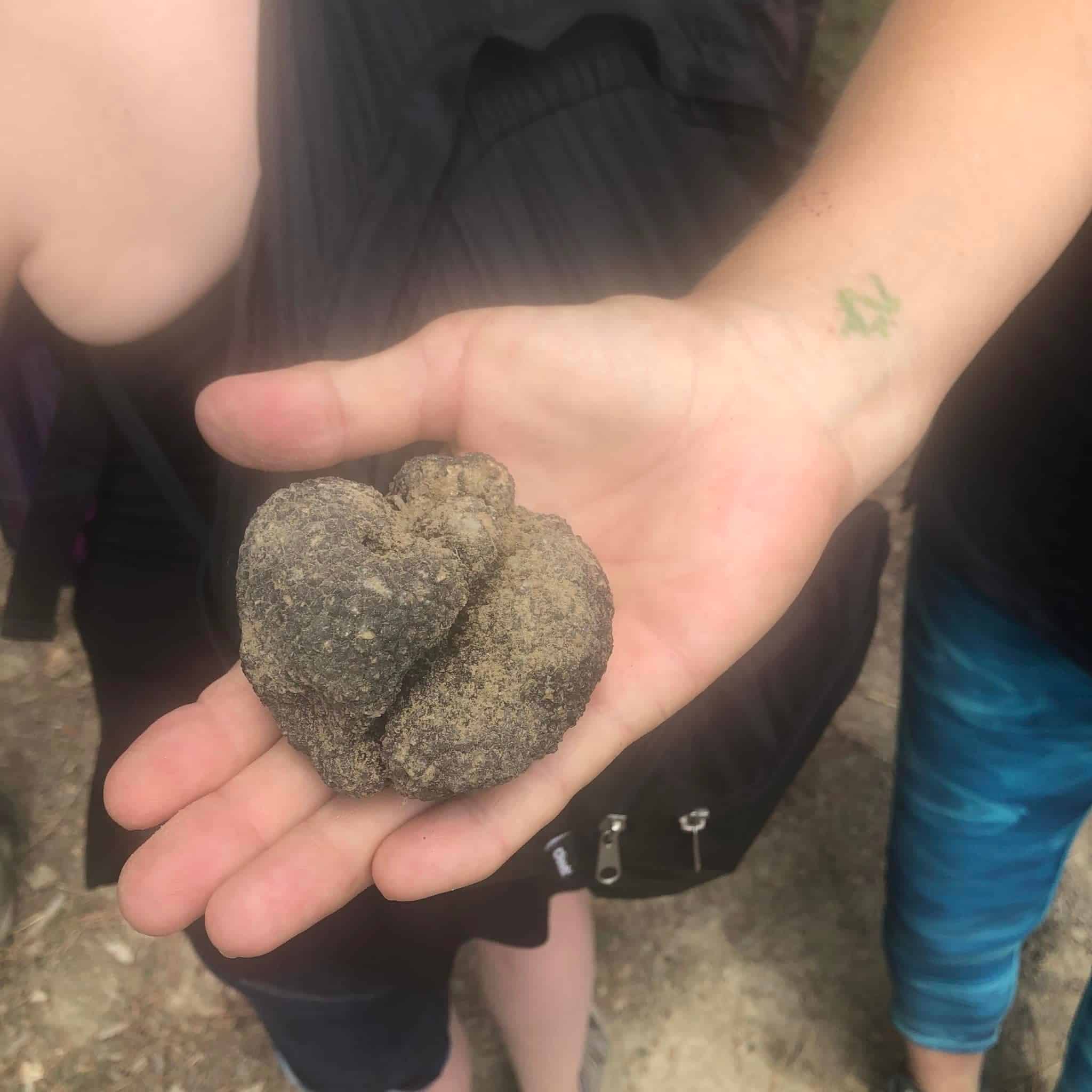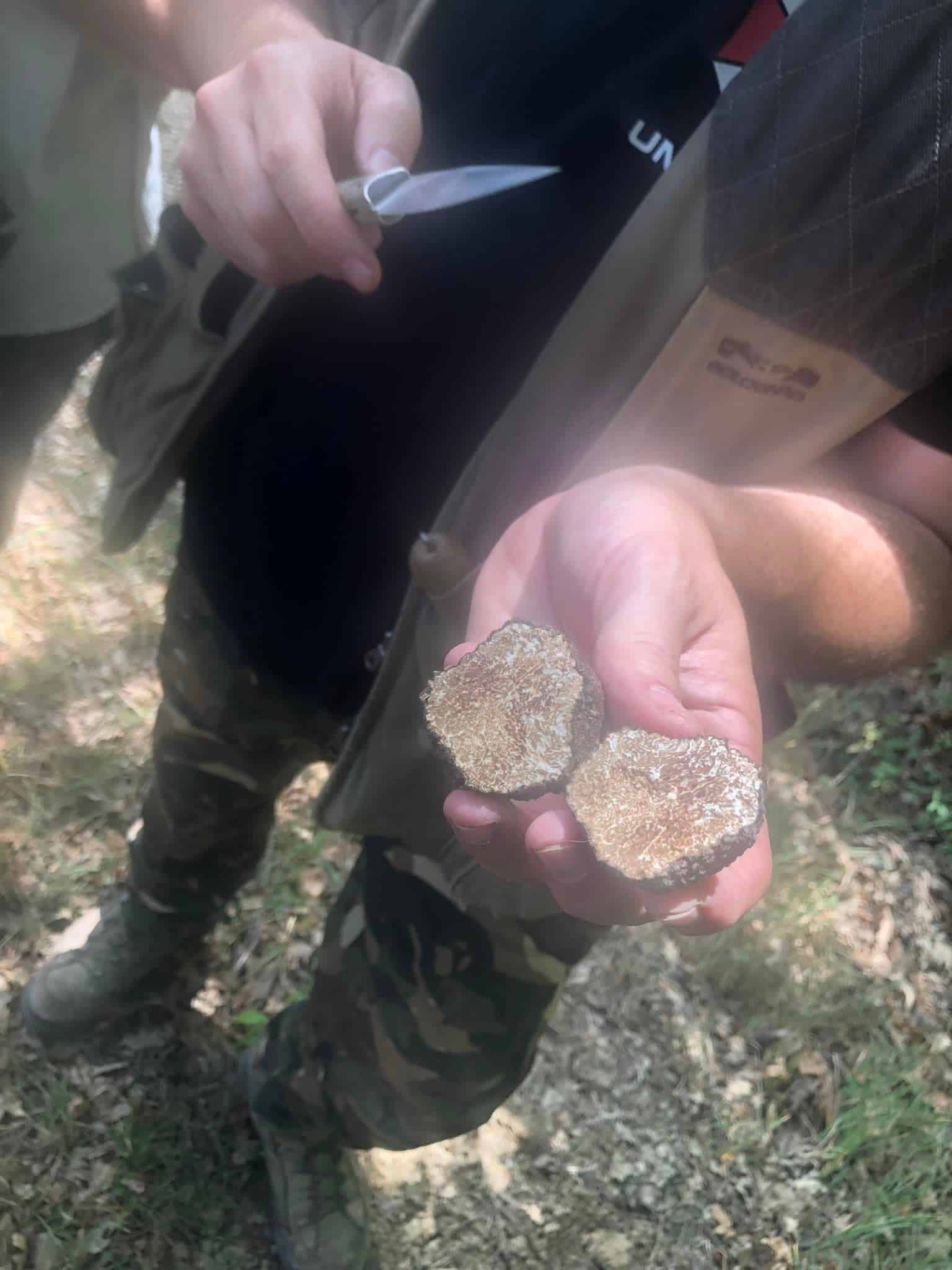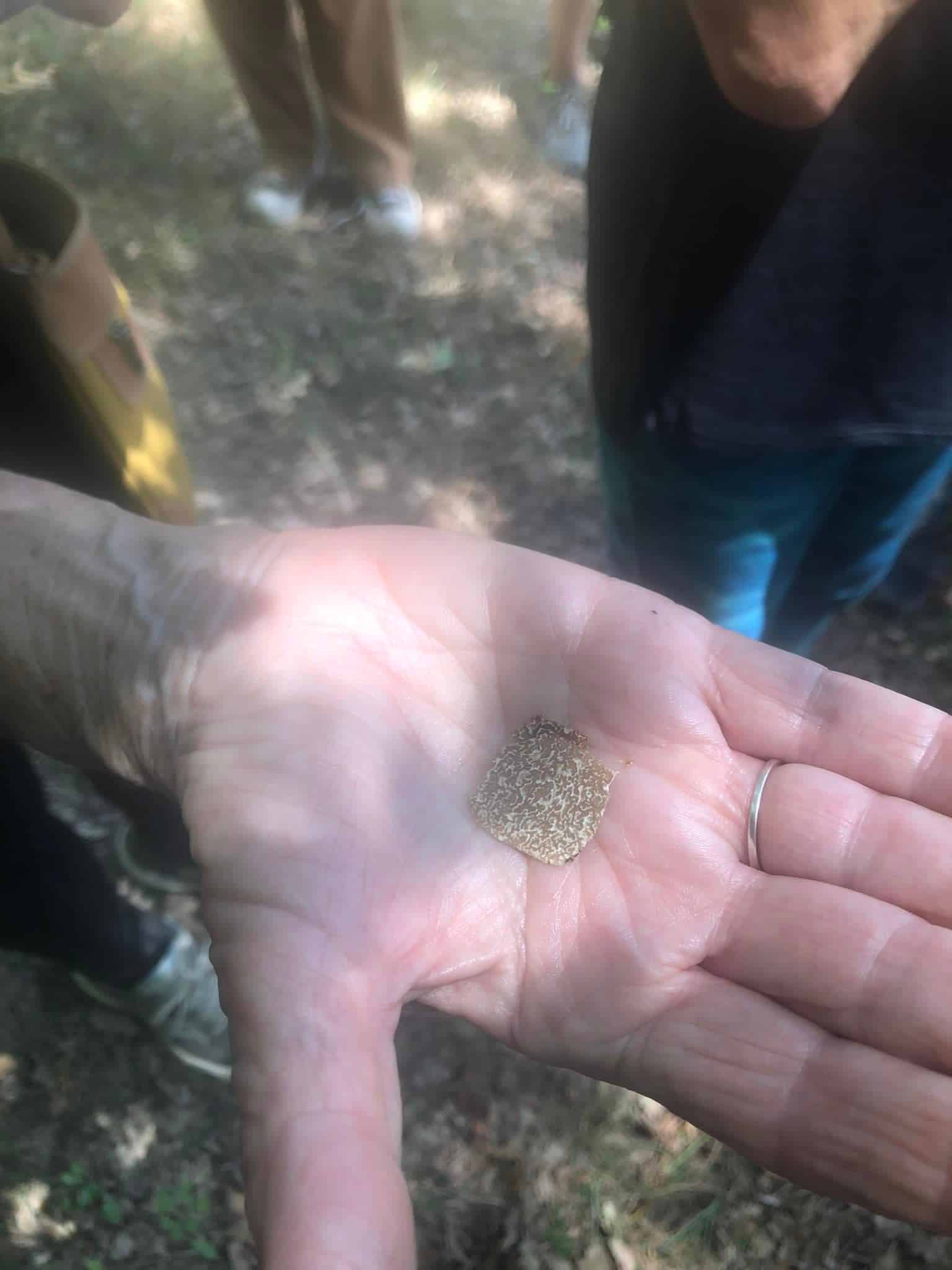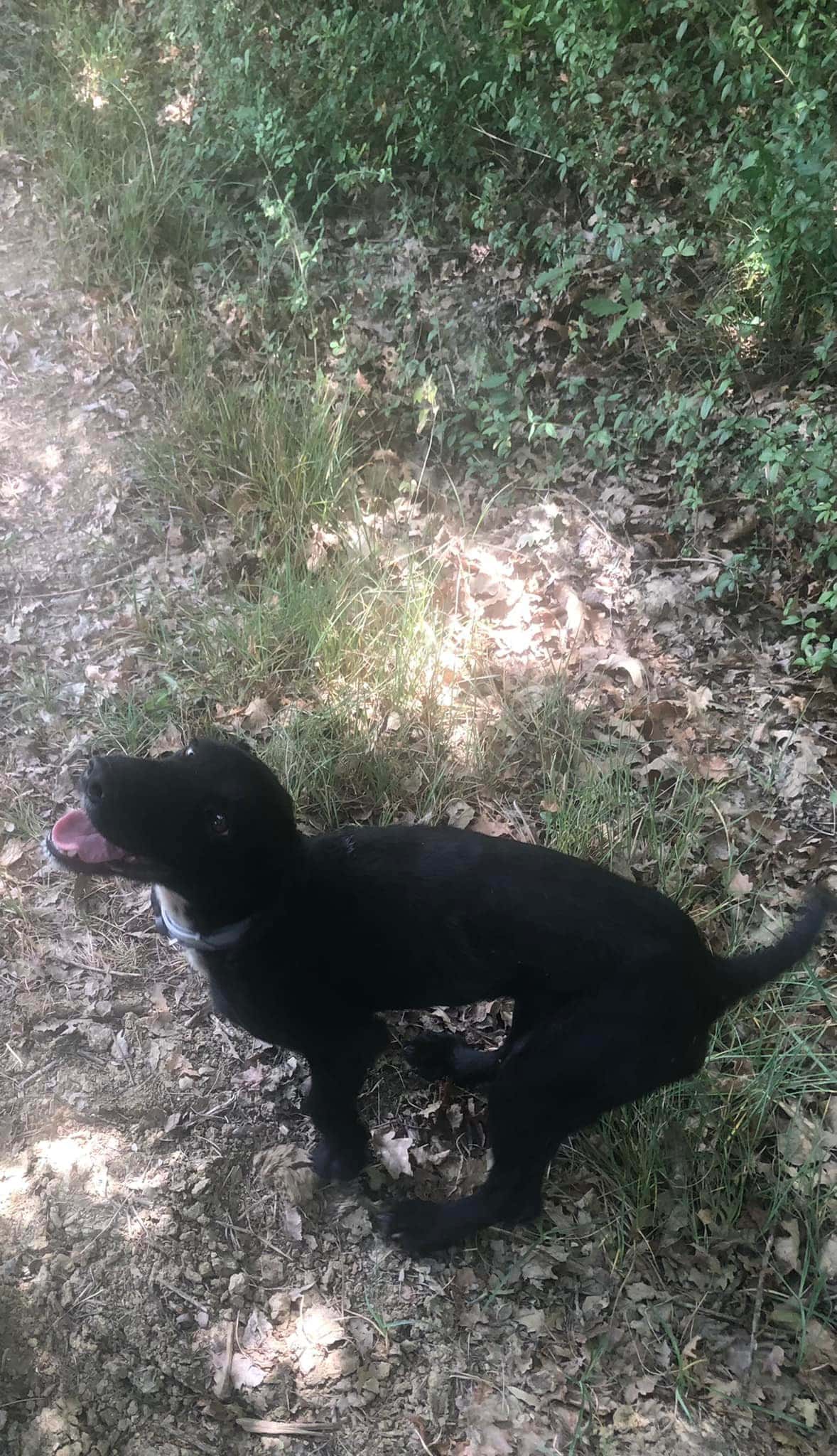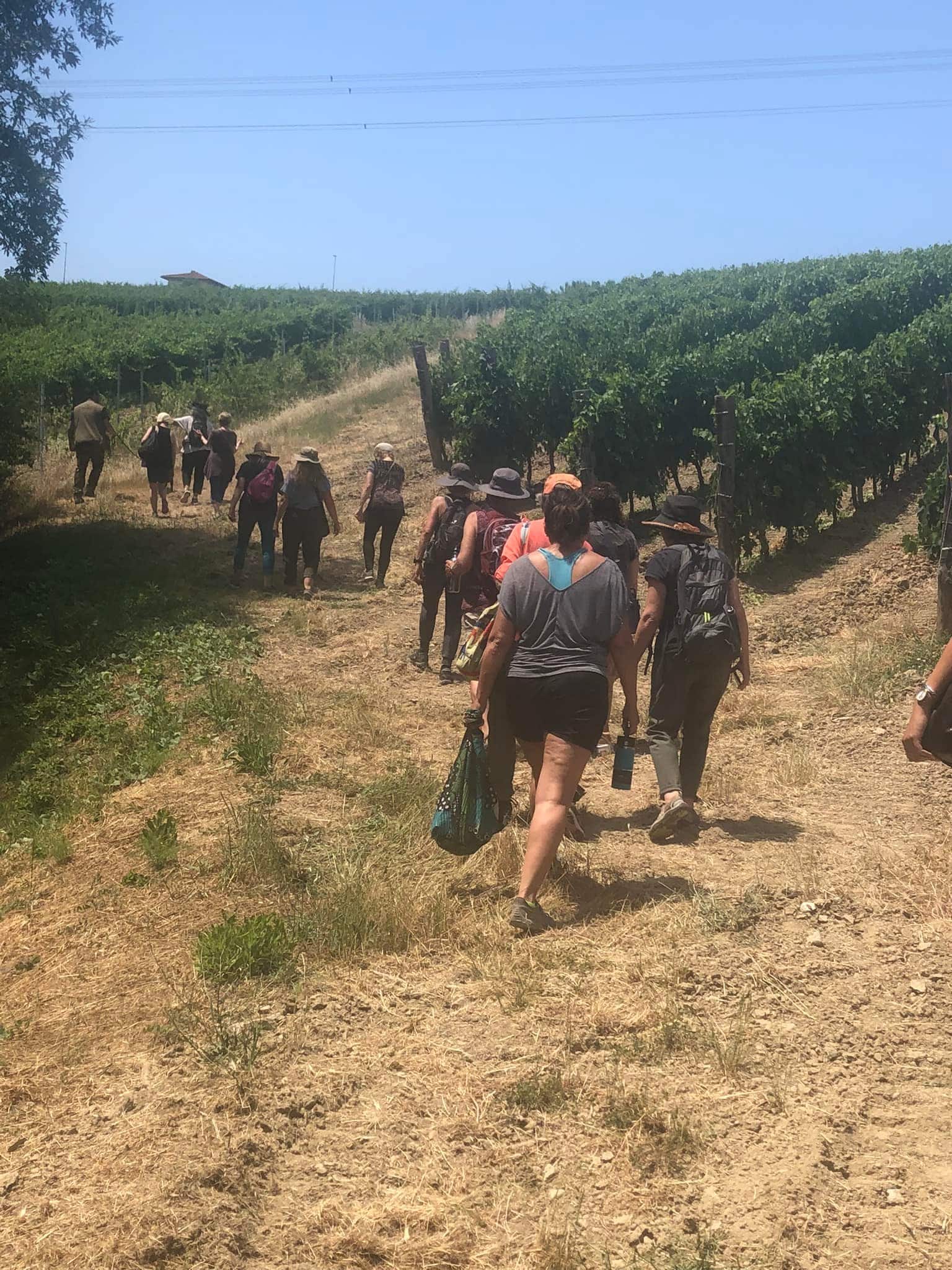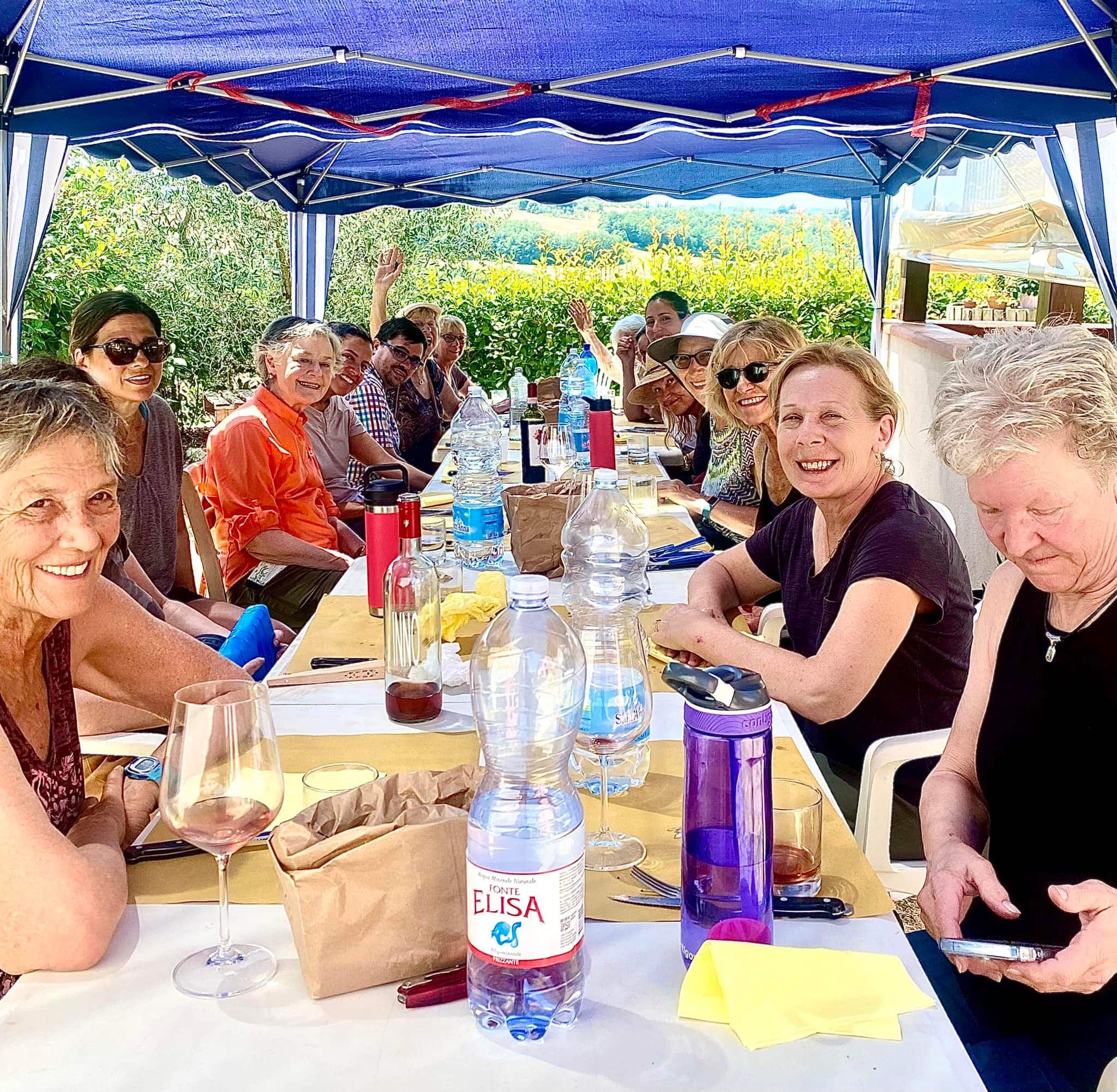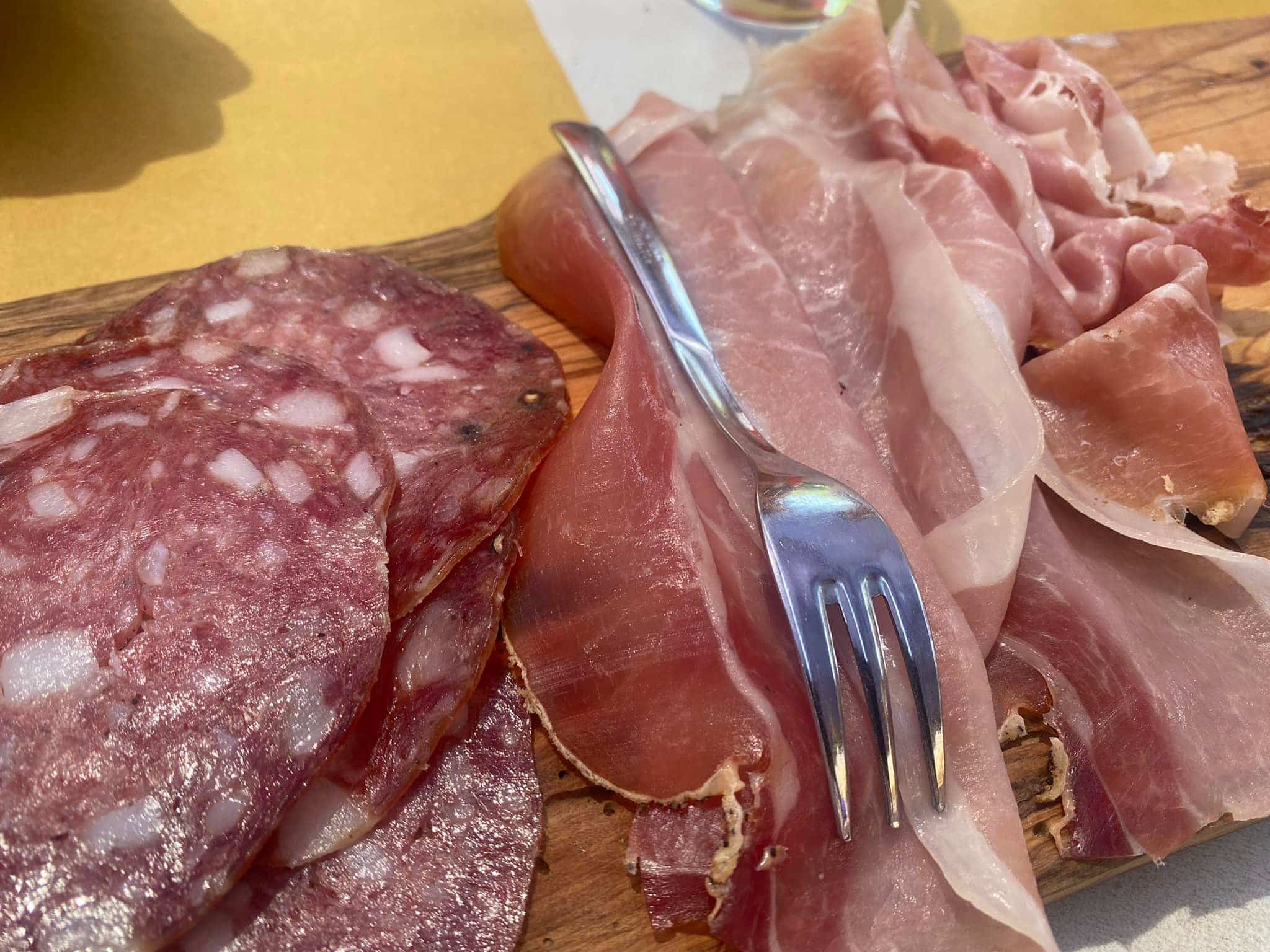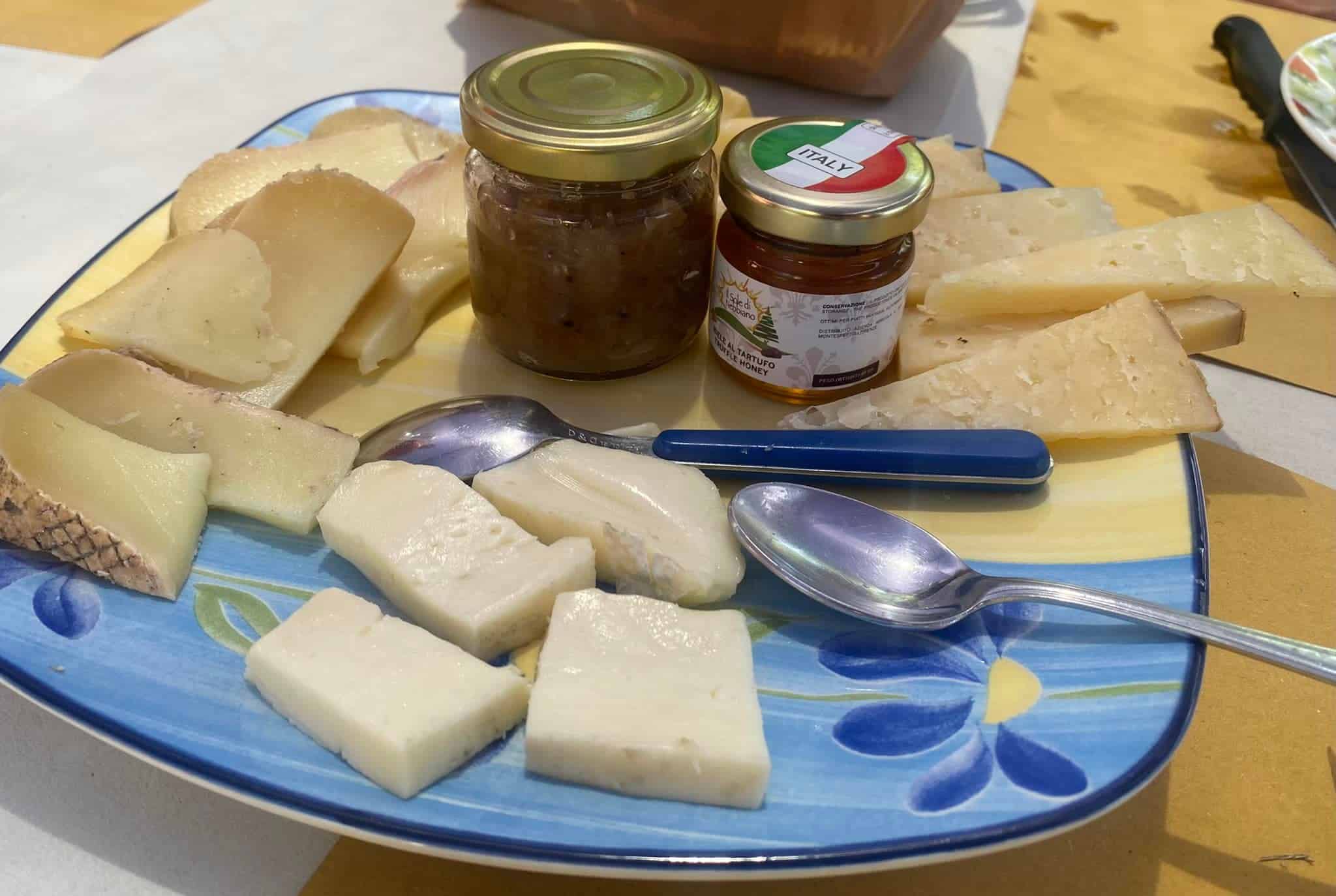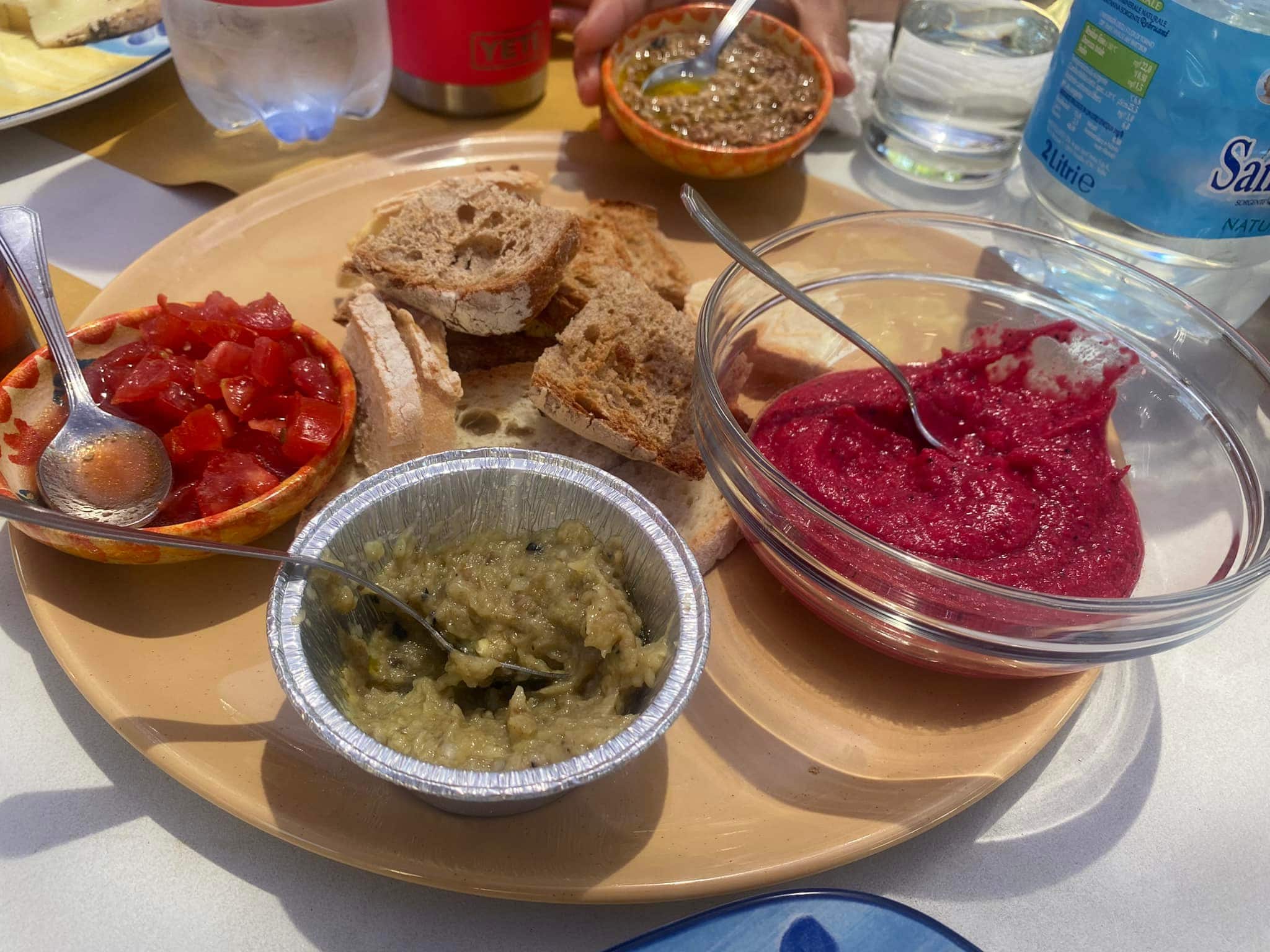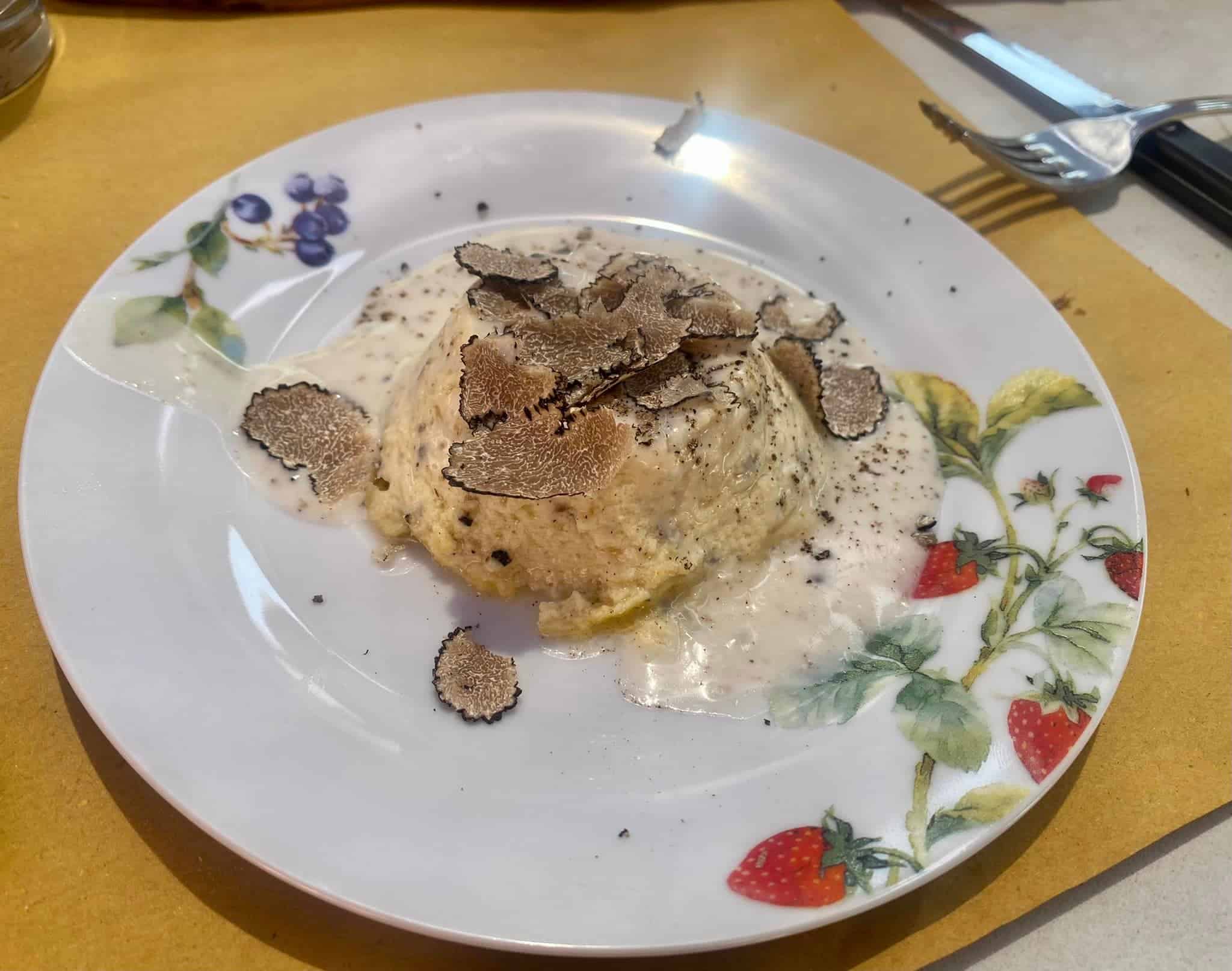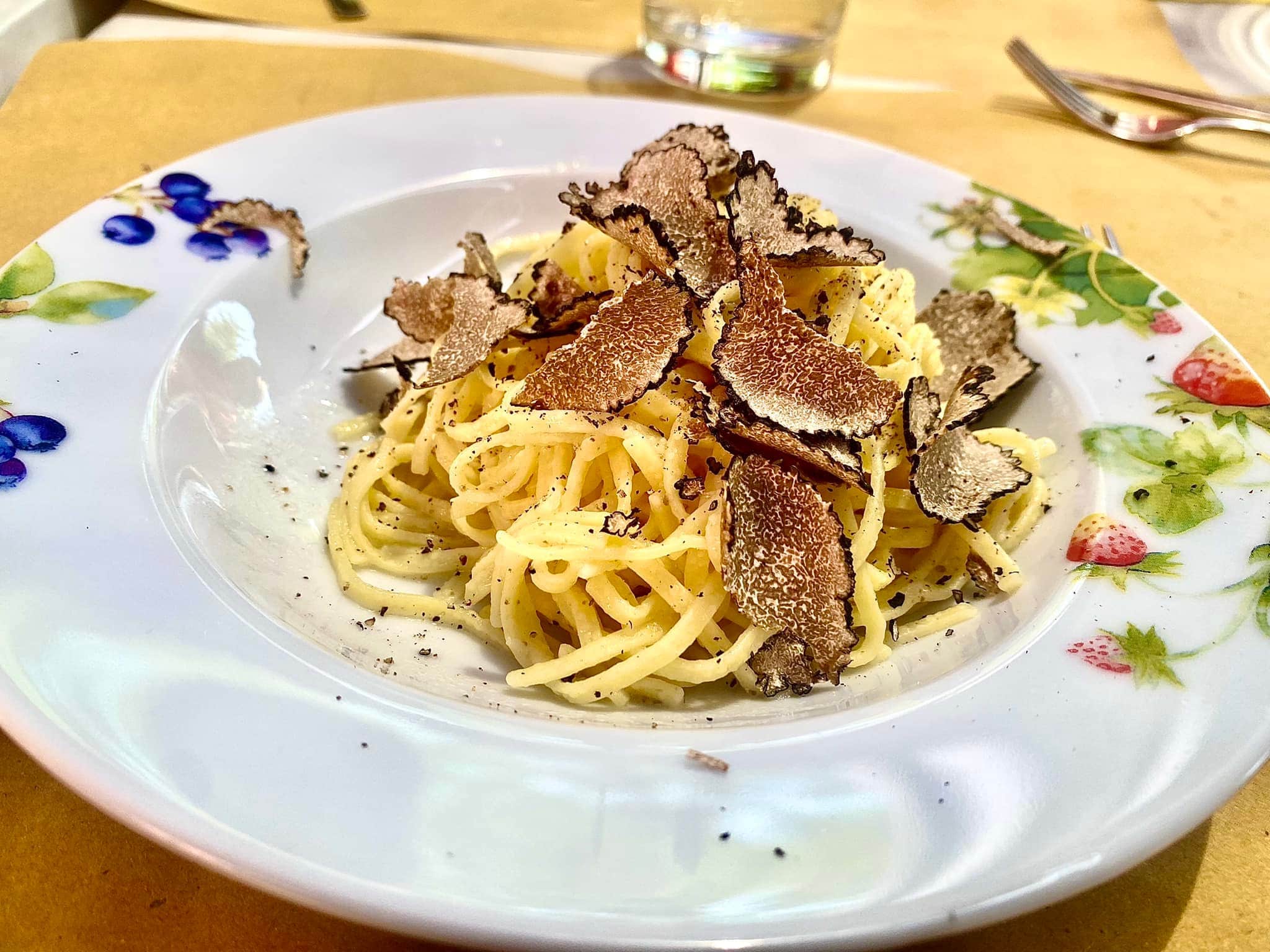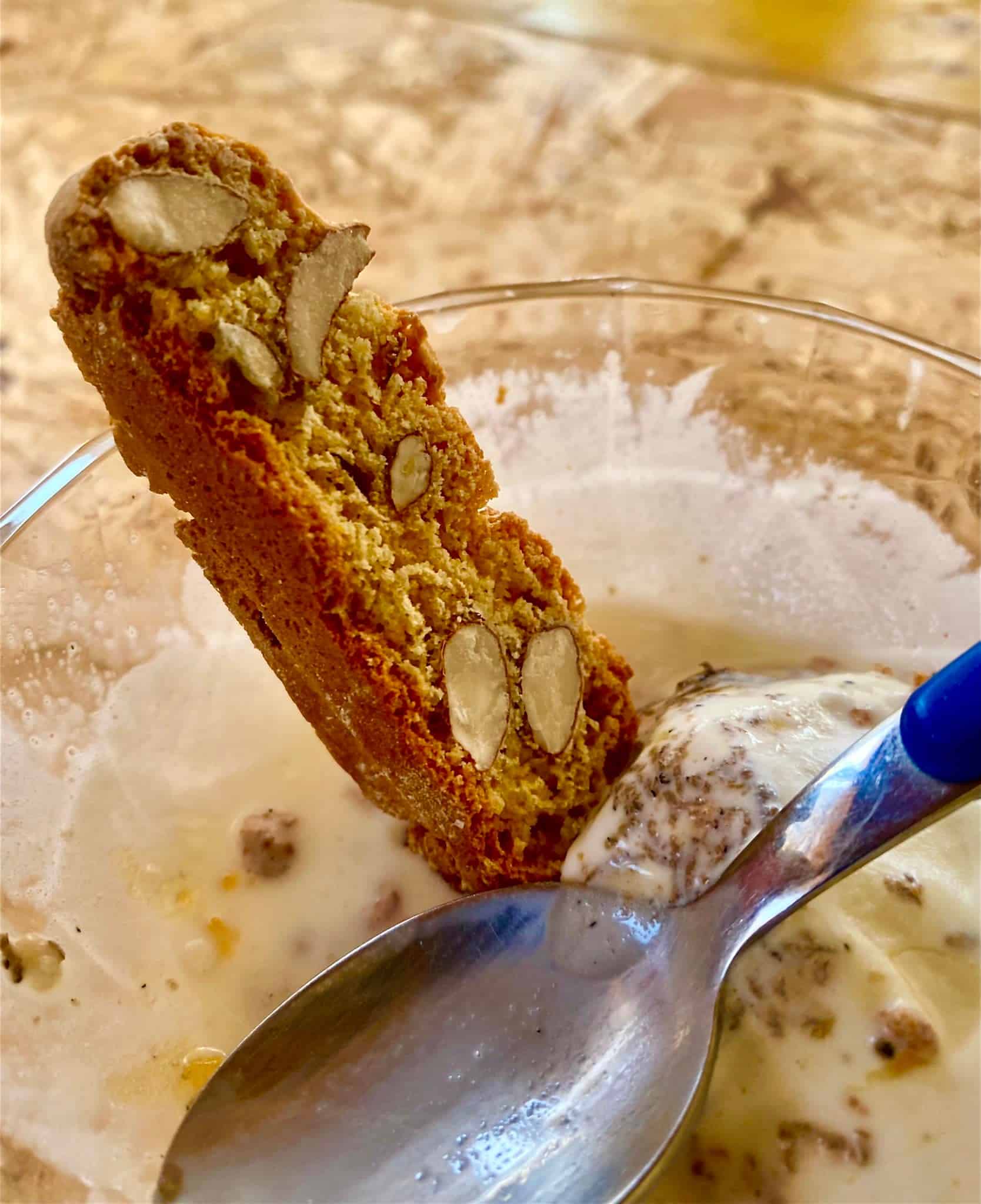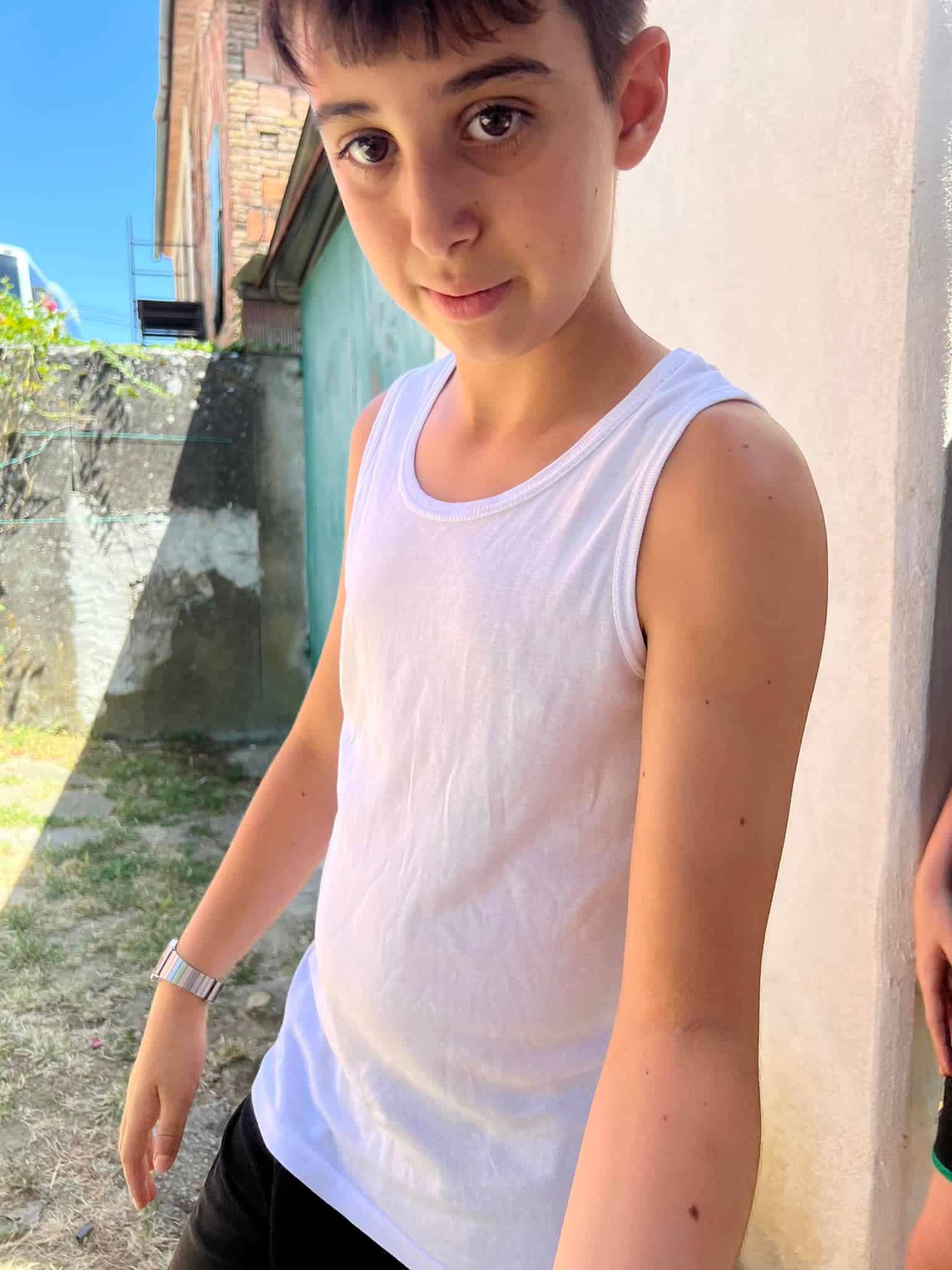 ---
If you don't want to wait for the email digest version of my virtual vacation posts, you can follow me directly on social media:
IG: laurasaridavis
FB: thewritersjourney