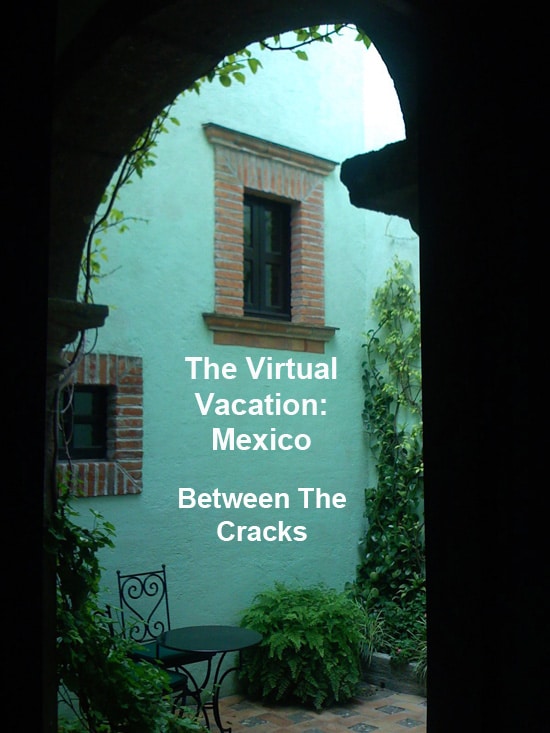 The most fun thing about coming to a writer's conference is not what happens in the officially scheduled sessions, but what happens in the cracks between sessions. There's the fun of exploring San Miguel, but there's also the conversations, connections and adventures that happen with fellow participants over meals, while getting lost, while shopping, or sometimes while drinking tequila.
Last night, for instance, I was supposed to have dinner with Ellen Bass, my co-author, who's doing a keynote speech at this conference, and her dear friend Beverly, who lives nearby and is spending the week with Ellen.  I made some reservations at a nearby restaurant with a great view of the city, but when it was time to meet, Ellen told me she had to go to a special event with the other keynote presenters and she had to cancel.
Standing right there was my friend Hollye Dexter and her husband Troy, a songwriter and musician, and Andy Ross, who used to own Cody's bookstore in Berkeley, but is now a literary agent. We all agreed spontaneously to go out to dinner, and we headed out on foot. I had the restaurant marked on my map and using the flashlight on my phone, I led the way. I got us to the right block, but we couldn't figure out where the restaurant was. I knew we were on the right street because I'd eaten there two nights before and recognized the church, but we couldn't find the doorway.
Hollye had the best Spanish among us so she asked a couple of cab drivers and some locals for directions, but no one could help us. I dug out the $20 Mexican cell phone I'd purchased and tried to figure out how to make a phone call. It's confusing—if you call from a land line to a cell phone, you use one number. If you dial cell phone to cell phone, you use a different one. And I can never keep it straight. I could barely remember how to turn the damn phone on. But finally, we got through to the restaurant, but their directions didn't help either. And the whole time we were in good cheer, laughing.
It ends up, we were basically right across the street. Troy stumbled on the back entrance and we found our way up to the stairs to our table, all set and waiting for us. We were right on time.
Over a delicious meal, our conversation was wide-ranging. We talked about child abduction, Woody Allen's denial letter to the New York Times, the evils of Amazon.com and how they're gutting the publishing industry, the music business, and how musicians can't make money selling their music anymore, internet piracy, Spotify, electronic libraries, our families, and how much better mailbox money (royalties and residuals) are than blood money (money where you trade your labor for every dollar you make). We shared pictures of our kids and grandkids over molten chocolate cake and generally enjoyed each other, the night air, the view and a very good Italian dinner.
This kind of spontaneous rambling, free-form connection is what makes this conference so much fun and so special.
We ended the night with this selfie: