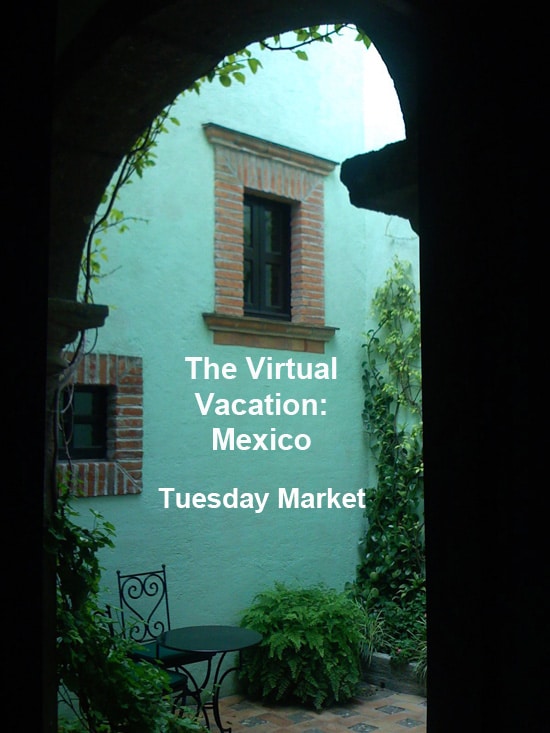 Since I was a little girl and my parents took me to the sprawling Collingswood auction and flea market on Sunday afternoons, I've always loved outdoor markets. I was particularly fascinated by the auctioneer who spoke so fast I could only understand one if ten words he said. And it was all in English.
Ever since then, i always take every opportunity to visit the local markets when I travel.
This morning I had the chance to stroll through the Tianguis—the Tuesday market just outside of San Miguel: rows and rows of knock-off Nikes, huge piles of perfectly ripe avocados (where's my daughter Lizzy when I want to make guacamole?), cactus leaves, electronics, heaps of jumbled clothing, sewing notions, baby clothes, underwear, cut fruit with lemon juice and chili powder on top, jicama with hot sauce and lemon juice, freshly fried churros, homemade potato chips. Spare parts for blenders and other small machinery, zippers, buttons—all kinds of things to repair anything. Used clothes with designer labels.
People were hawking goods in soft voices and loud ones, aggressively or quietly. Hordes of people passed through the aisles buying, negotiating, and visiting. The place was dusty, loud and temporary. It exists from five AM to 7 PM, and after that it returns to be an empty field—and the market moves on to the next town.
I wish I could have spent the day there.
See for yourself: