When Judy and I were planning this trip and I told her I wanted a place to do a writing and yoga intensive, she suggested the Avani resort. I trust Judy and her tour planning implicitly, so I said yes. But aside from a couple of pictures on the website, I hadn't seen the place until we drove up today.
When we walked in after a 5 AM departure from Ha Noi, a drive to the airport by bus, an hour and a half hour plane flight, and another hour and a half in a bus, including a bathroom stop at a toilet that was an old school Asian toilet: a hole you squat over on the floor with a bucket of water and a scoop for the "flush," and then more time in the bus . . . and then finally, finally we got here, we walked in and our jaws dropped. We were each handed a cool washcloth, a ginger welcome drink, and then we got individual shoulder massages while we waited for our room keys.
Half a dozen of our group immediately dove into the ocean.
Wow! That seem to be the main sentiment expressed as I walked around and chatted with people over lunch. This is the deep relaxation part of our trip. The decadent-I-am-really-on-vacation part of our trip.
In this case, pictures are definitely more powerful than words. So here's some eye candy for you.
Take a look while I get ready for the first writing class of the day. We're having two writing classes every day while we're here, and two yoga classes too.
Oh, and as soon as my writing class gets out at 5:30, you can look for me in the ocean!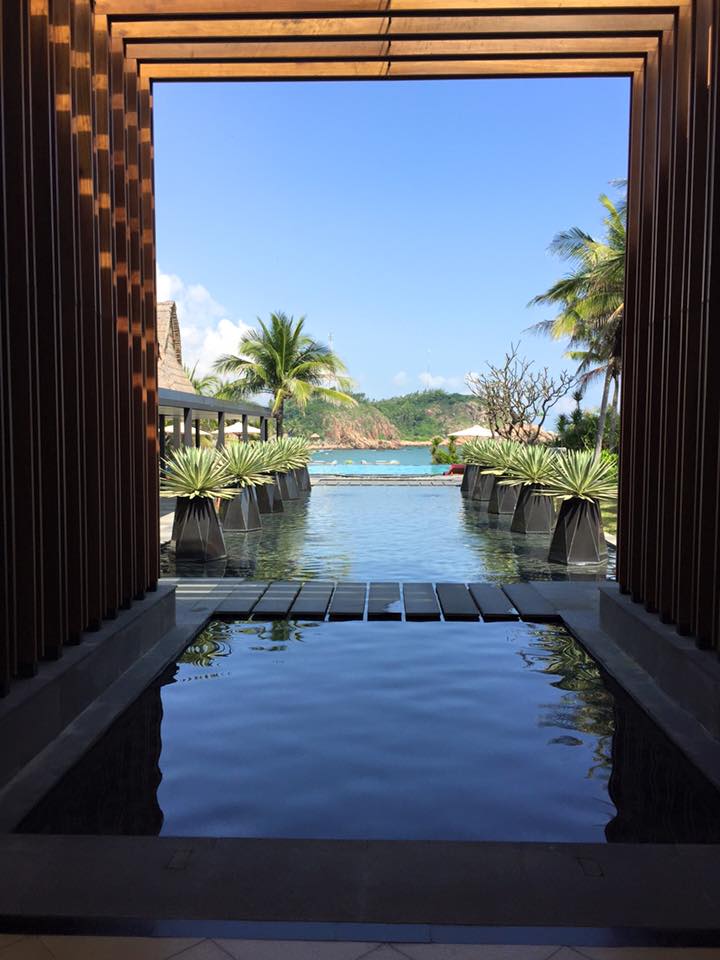 The view from the front door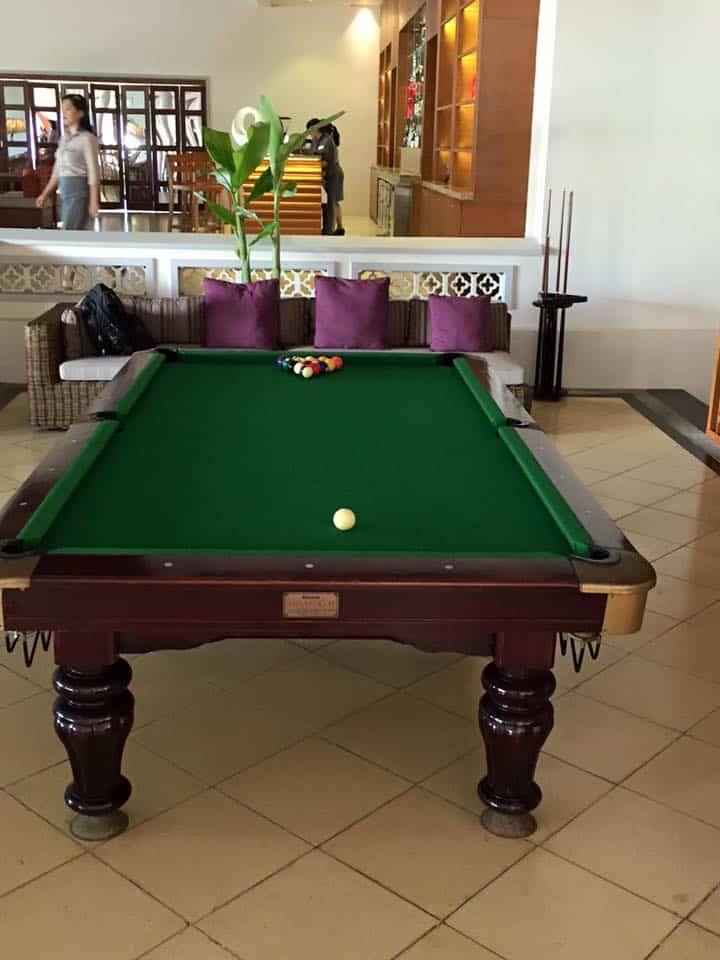 Billiards, anyone?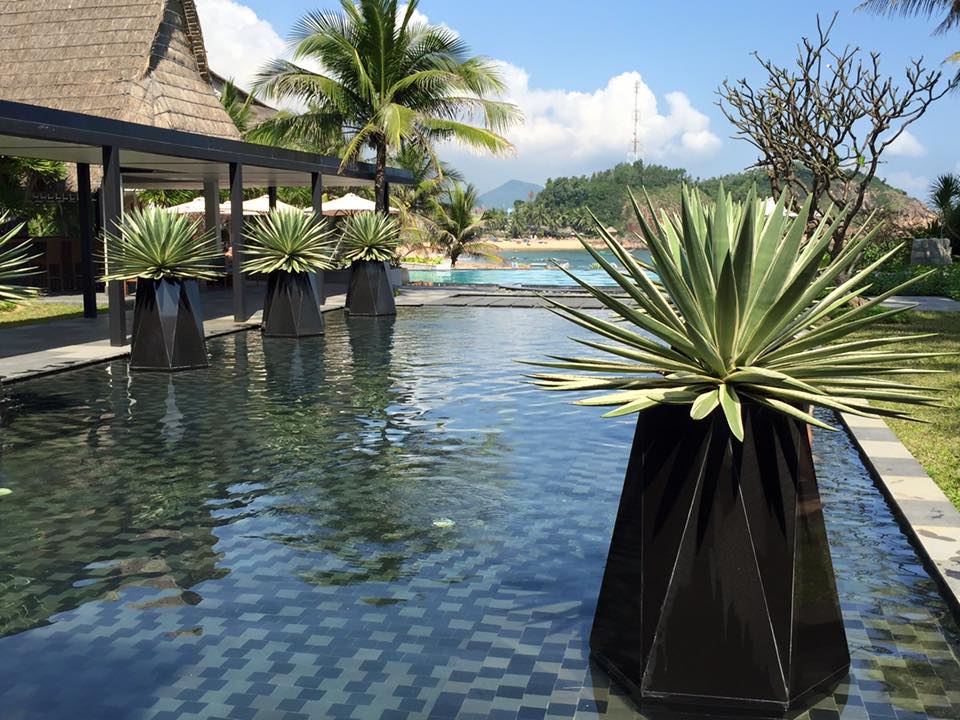 Swimming?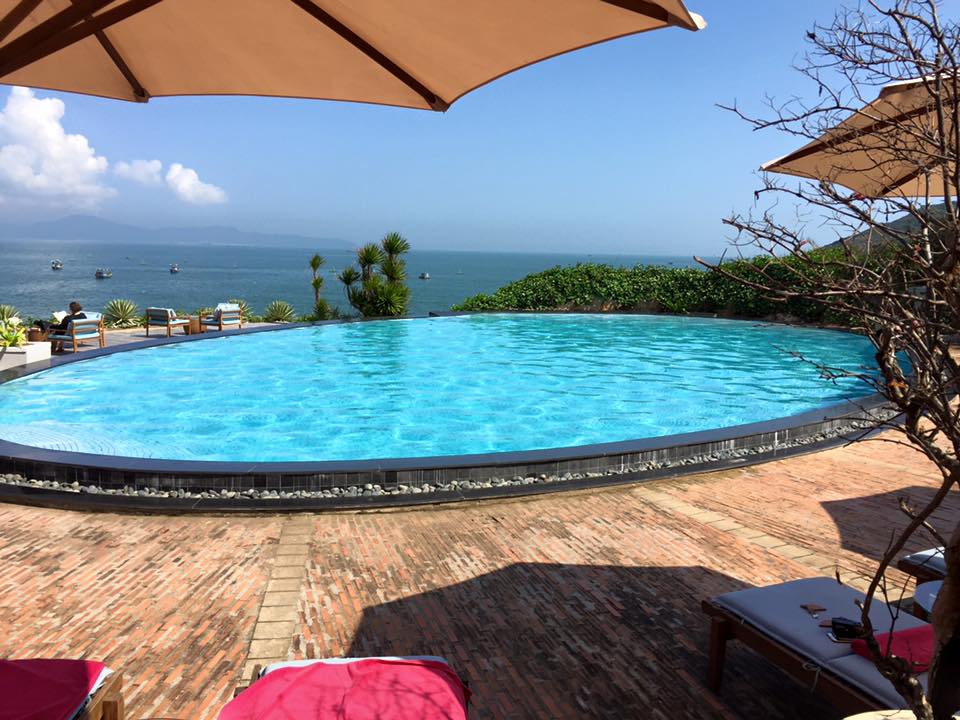 The pool?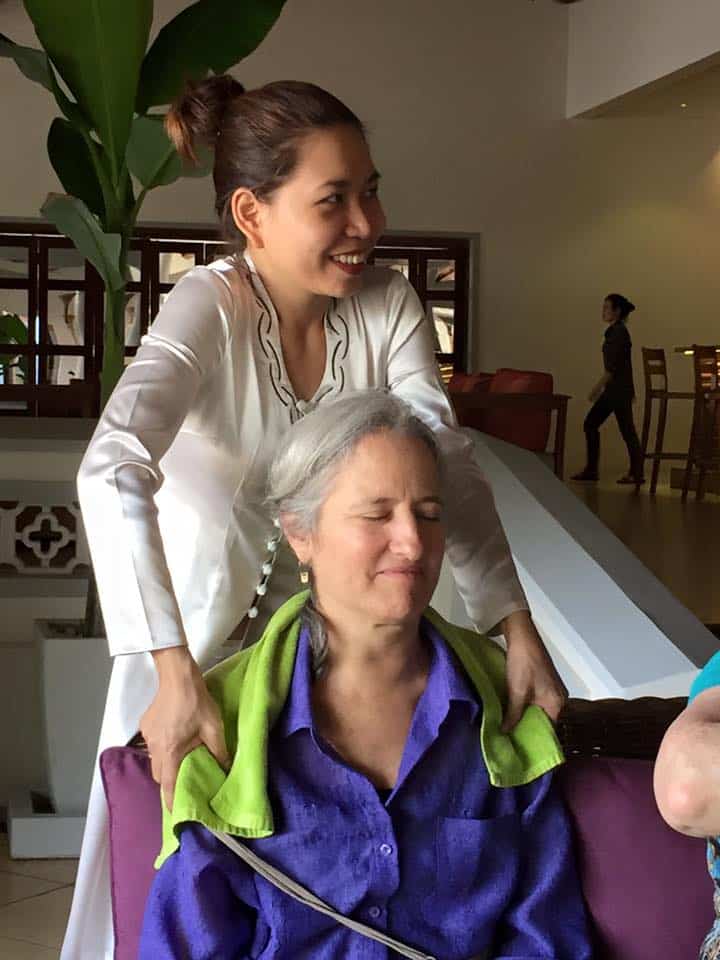 Welcome massages…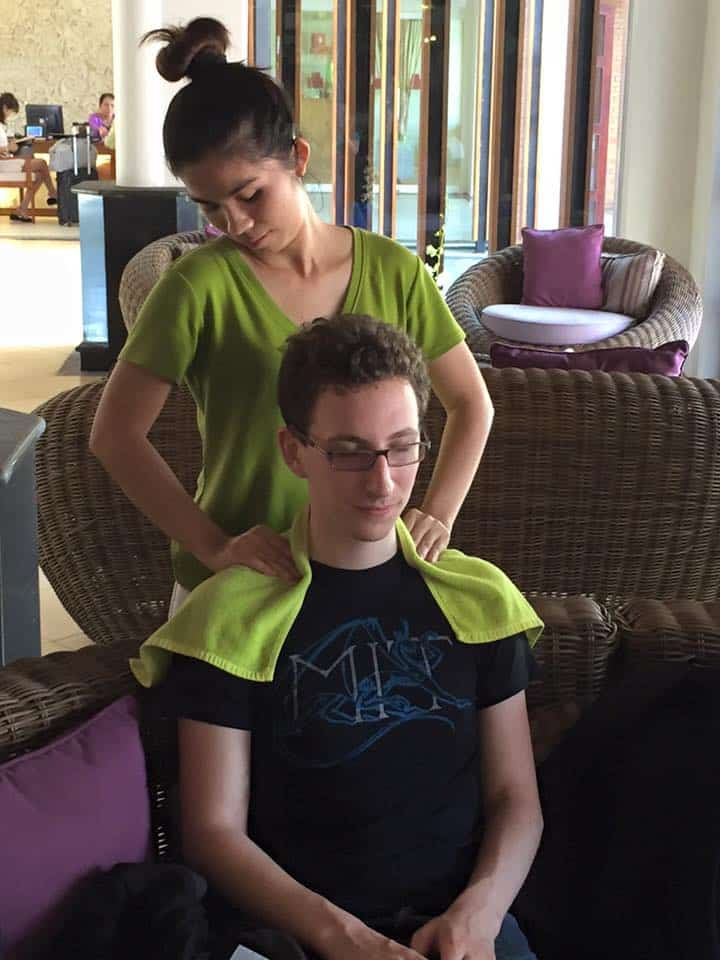 Our bathroom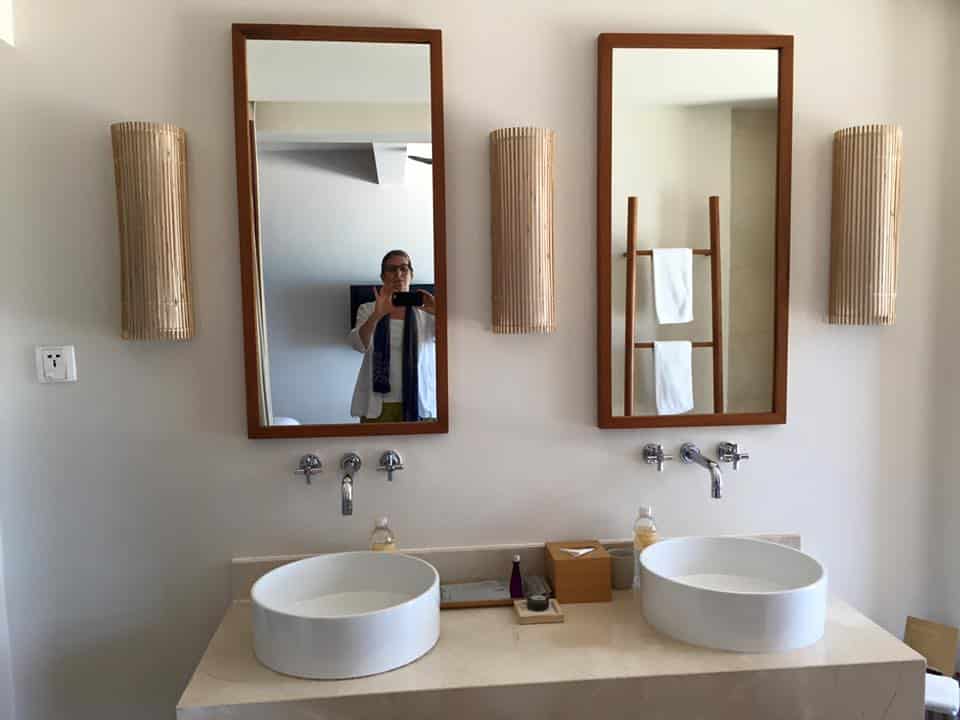 The view from our bed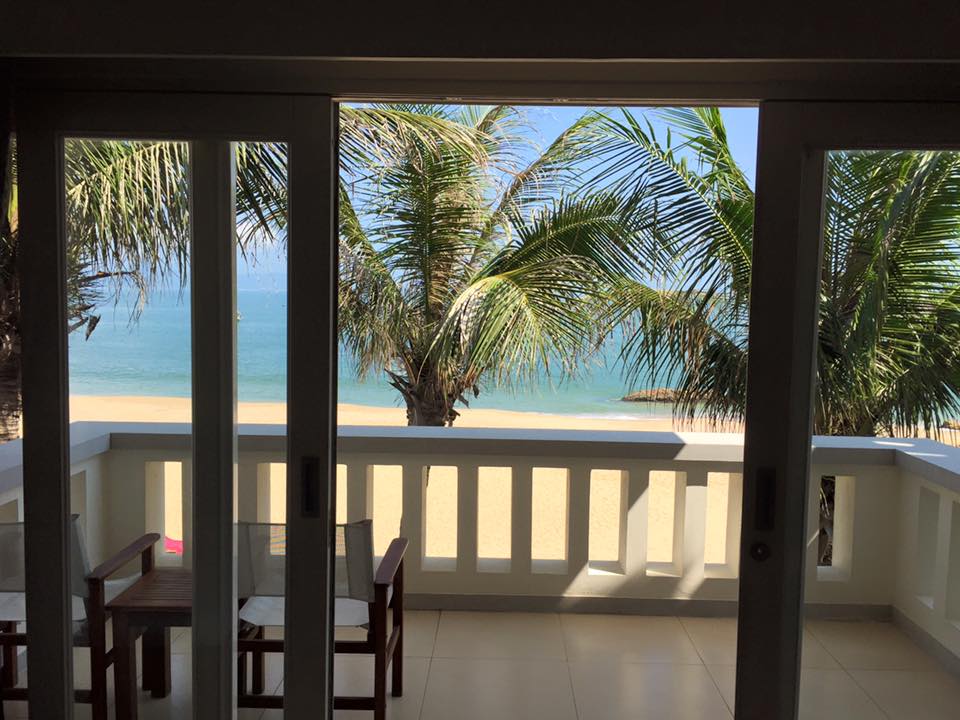 Our bed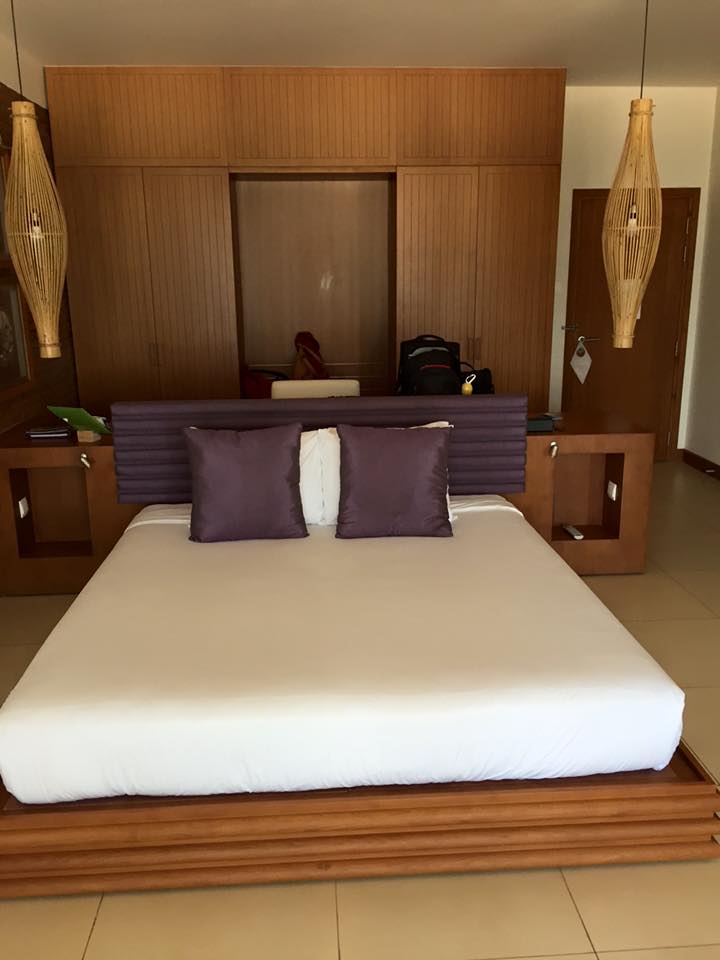 Lunch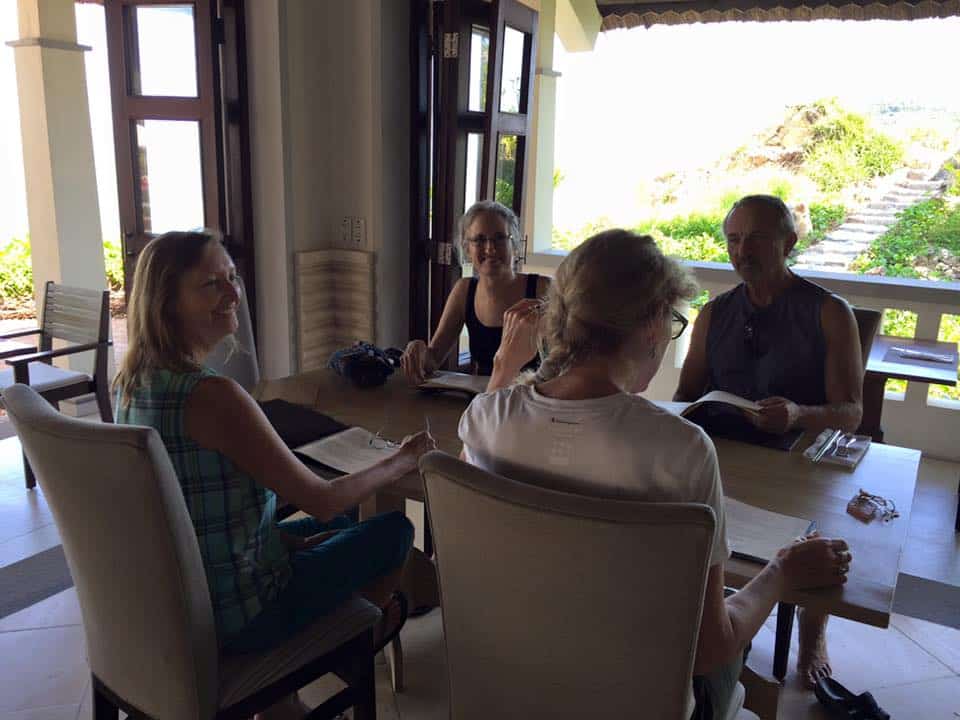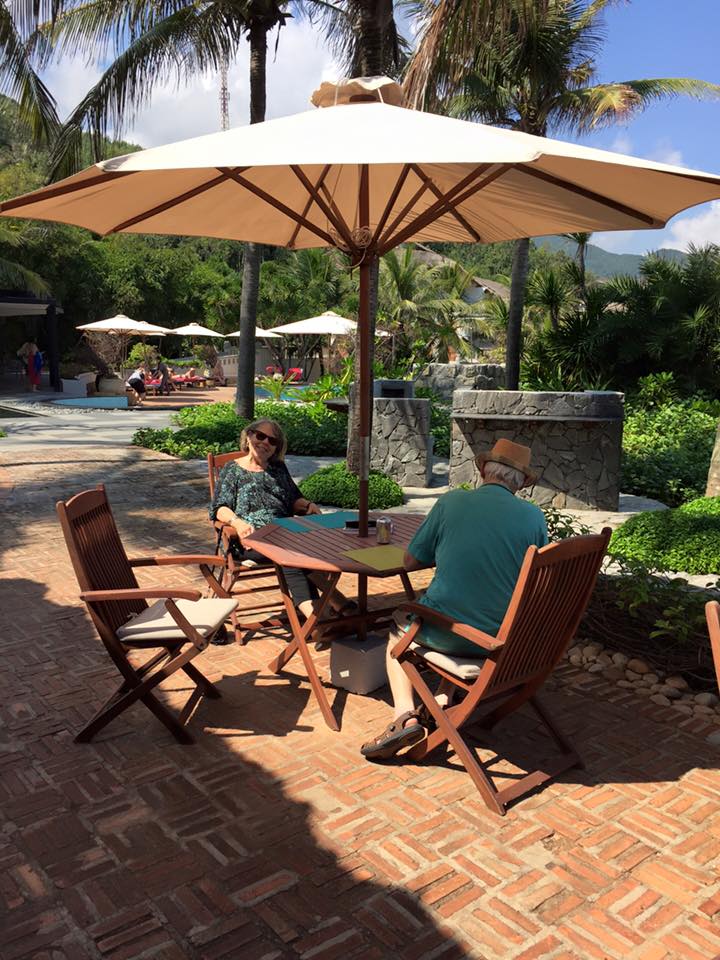 The view from our lunch table
The yoga and writing room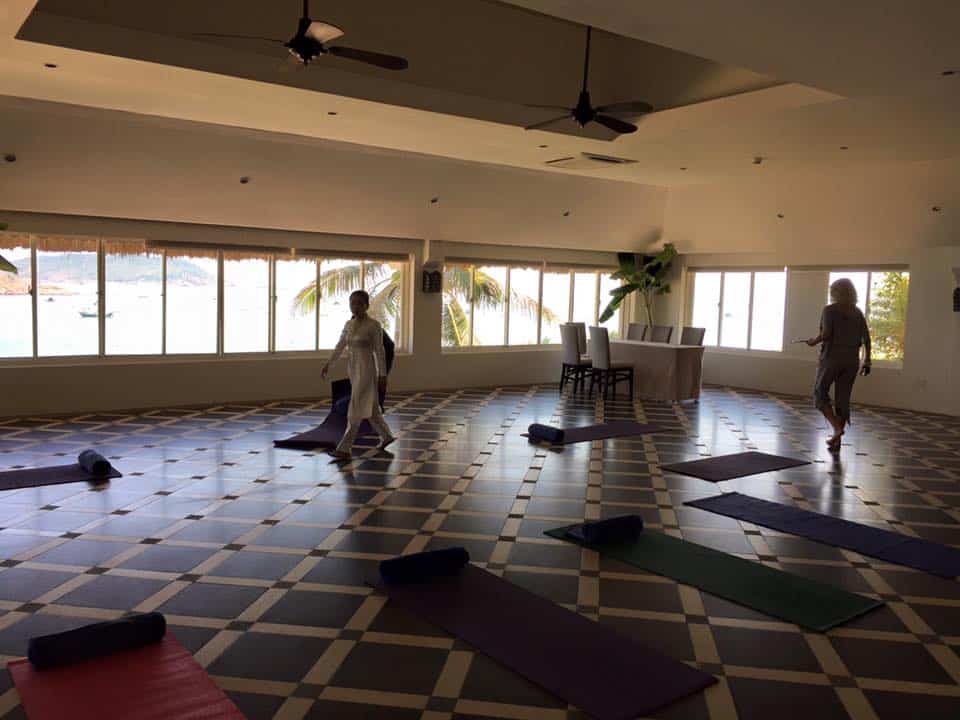 Yum!