There is something very satisfying and freeing about all the last minute things that need to be done before a trip:
Calling the bank to tell them I'll be out of the country
Putting a vacation message on my email account freeing me from the need to answer email for a month
Putting a vacation hold on my mail and the newspaper
Getting my toenails done (I rarely do this, but always before a big trip)
Packing up my c-pap machine, my thyroid medicine and my vitamins
Packing the cords, adapters and plugs for my electronics
Turning "data" off on my phone
Shutting off notifications from Facebook, Pinterest and other social media—amazing how my email reduced by half instantly
Double-checking my passport and my airline ticket
Cleaning half the crap out of my wallet, including the key to my mother's assisted living apartment, leaving only the few cards I need
Putting the following message on my cell phone: "Hi, you've reached Laura Davis. I'm leaving the country to go to Australia and Bali and I will not be back until July 7th. I will not be responding to messages from this phone until then. If it's an emergency and you need to reach me, email me at: lauradavis@lauradavis.net. I will have intermittent email access while I'm away."
Now all I have to do is go for one last visit with my mother and get a really, really short no-muss, no-fuss hair cut. And have dinner with my family—and then off to the airport!
The whole thing seems pretty unreal, but I guess I really am going. And here's proof—my final to-do list before traveling. Everything is crossed off!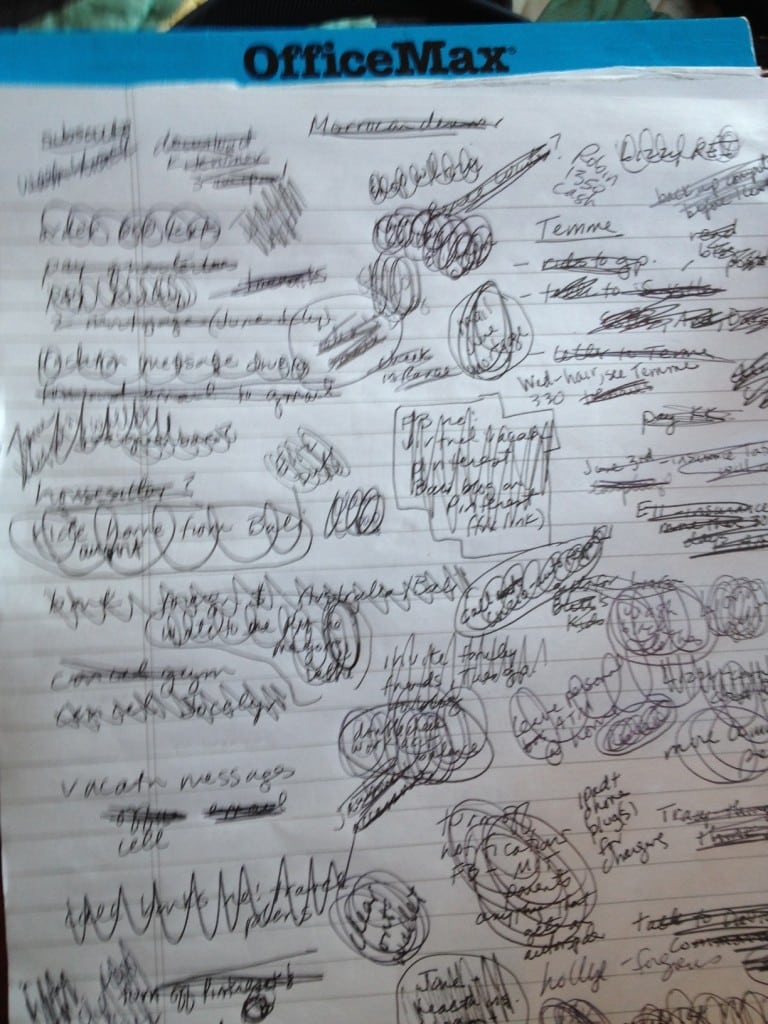 Oh one more thing—when I checked my ticket, I realized for the first time that I am going to have a 12-hour layover in Singapore tomorrow. So I googled the Changi airport (and believe it or not, just downloaded their app).
Did you know that the Changi airport was voted the World's Best Airport in 2013? That it is like a wonderland for the strung out, exhausted or stranded traveler?
You can swim in a pool on the roof (I just took my bathing suit out of my suitcase and stuffed it in my backpack), scream your way down the world's largest indoor slide (4 stories tall), get a massage, rent a napping room, eat world-class meals, walk through orchid and sunflower gardens, see movies or go on a free bus tour of Singapore if you're there for five hours or more.
And the shopping (not my cup of tea, but maybe it's yours) is supposedly extensive and world-class. Karyn was there on her stopover from India last year and says it's like a small city.
I will definitely send you an update from there.